May holidays in Poland: top attractions by city
The big weekend is coming up: the so-called May Day in Poland. How to spend the May holidays unforgettable, what to see in Poland, and what entertainment program is prepared in different Polish cities?
Warsaw
The major part of May Day events will be held in the Royal Łazienki Park. There will be exhibitions, free guided tours, and picnics. During the May holidays you can visit for free: Piałac na Wyspie z Królewską Galerią Obrazów (10.00-18.00, Friday from 10.00 to 20.00), Starą Oranżerię z Królewską Galerią Rzeźby (10.00-18.00), the Myślewicki (10.00-18.00) and the Museum of Łowiectwa and Jeździectwa.
Also, all lovers of bright entertainment in the literal sense of the word can go on May 1 at the HoliParty. The event will take place on the Vistula, or rather on the steps of Poniatowski Bridge. Entrance is free, as long as you bring your own HOLI paint.
Also on May 1st , the Multimedia Fountain season will open. Guests and residents of Warsaw will enjoy the usual splendid show of light and water. This time the audience will see the play "The Bear Prince". It is a legend that will be displayed on the water screen this season. The beautiful and touching love story will be intertwined with a spectacular fountain dance to the rhythm of music and surrounded by colorful lasers. As every year, special screenings are scheduled for May 1, 2 and 3 at 9 p.m.
On May 2, Flag Day, Warsaw will host the traditional 10 km marathon. The event starts at 2:30 p.m. Also on this day, British soul singer Rag N' Bone will perform in Klub Stodoła.
Also on May 2, Piknik Rodzinny will take place in Warsaw. Animators will entertain children, and parents will be able to relax and participate in competitions and even win awards. The picnic will be held from 10 to 15.00. Entrance is free. Address: Krakowskie Przedmieście 15/17
On May 3 there will be another marathon in the Polish capital, "Zabiegaj o pamięć", timed to coincide with Constitution Day in Poland. It is planned that at least 2 thousand runners will take part.5 From May 5th to 6th, as part of the May Day celebrations, there will be the Perog Festival in Warsaw. During this nourishing event it will be possible to taste not only traditional Polish pierogi with a variety of fillings, but also versions of this dish from Spanish, Japanese and Tibetan masters. Place of conduct – Wawelska 5.
Also on May 5th from 10.00 till 20.00 it will be possible to take a ride on the Vistula River absolutely free.
Krakow
Krakow is also rich with events during this May holiday.
From April 27 to May 5, Krakow will be the center of world cinema. All thanks to the Netia Off Camera festival, which will attract not only film enthusiasts, but also stars of the grandiose screen. The festival will take place from April 27 to May 5. For more information, visit https://offcamera.pl/
Yoga enthusiasts are invited to Tauron Arena. It is there that Wschodnioeuropejska Konwencja Jogi z Abhijatą Sridhar will take place from May 3 to 6. There will be an opportunity not only to relax, but also to do it under the guidance of professionals.
From April 30th to May 6th the Contemporary Dance Festival will take place in Krakow. Details and program on the website
http://festiwalspacer.pl/ On May 2, an exceptional musical event for lovers of musicals-Broadway Exclusive will take place. On the stage of the Variete Theatre you will be able to hear the hits we know from the most famous musicals from all over the world. The only opportunity to hear them all will be at Broadway Exclusive. When: May 2, 2018, at 7 p.m.
Where: Krakowski Teatr VARIETE, Grzegórzecka 71.
Wroclaw
Several events for the May holidays were also prepared in Wroclaw. On 1st May at the Old Market Square, citizens and guests will try to set a record for guitar playing. To do this, thousands of guitarists will gather on the square and play their instruments at the same time. The event starts at 10.00. Entrance is free.
On May 2 and 3 in the city there will be numerous theatrical performances and concerts. The venue is Wystawowa 1. Tickets cost from 80 PLN.
Also, after a long winter, the Wrocław Multimedia Fountain will be reopened. From 5 May, residents and visitors to the city will be able to enjoy the attractive shows. The summer season of Wrocław's multimedia fountains will start at 10 p.m.
Trójmiasto
One of the most fascinating programs for May Day 2018 this year was offered by the city of Trójmiasto. The main part of the program will take place in Sopot . Sopot May Day will surprise you with artistic, cultural and sporting events. The program includes film and theater screenings, concerts, exhibitions, family workshops and trainings, picnics, food market, sporting events and historical excursions. On Tuesday, May 1st you can go to the CIRQUE MOSAIC circus show, which will take place at Plac Przyjaciół, from 12.00 to 16.00
On May 2, Sopot residents and guests will be able to see FRANCUSKA BAGIETKA, a street performance performed by the SFINKS Theatre and students from the Gdańsk Academy of Arts. The performances will take place at several locations: taras Klubokawiarni Dwie Zmiany, Bohaterów Monte Cassino 31 / Willa Bergera, ul. Obrońców Westerplatte 24.
On Thursday, May 3rd, the festivities will continue with a patriotic picnic near the Sopot Museum, at 8 Józefa Poniatowskiego Street.
On Saturday, May 5, we recommend going to the FISZEMADE TWORZYWO i REBEKA concert, which will take place at Stanisława Moniuszki 12.
In addition, from 4 to 6 May at 7 Dworcowa Street, there will be a sale exhibition called "Taste of France". By the way, this year all May holidays in Sopot will be styled as France.
Several entertainment events devoted to the May holidays will be organized in Gdańsk as well. Here, from May 1 to 3, the Hewelianum Science Center, located at Gradowa 6, will host a family "Mayevka". The program includes lectures, workshops, competitions, entertainment and much more. The family holiday will start at 10.00.
A big celebration to coincide with May Day 2018 will take place in Giżycko, Warmińsko-Mazurskie Voivodeship. There on May 1 will be the opening of the season, as well as a parade of ships on the Giżycko Canal. Guests will enjoy performances of musicians, shows and contests. The festivities will begin at 11:00 am.
Spring holidays – 5 interesting ideas for budget travels in Europe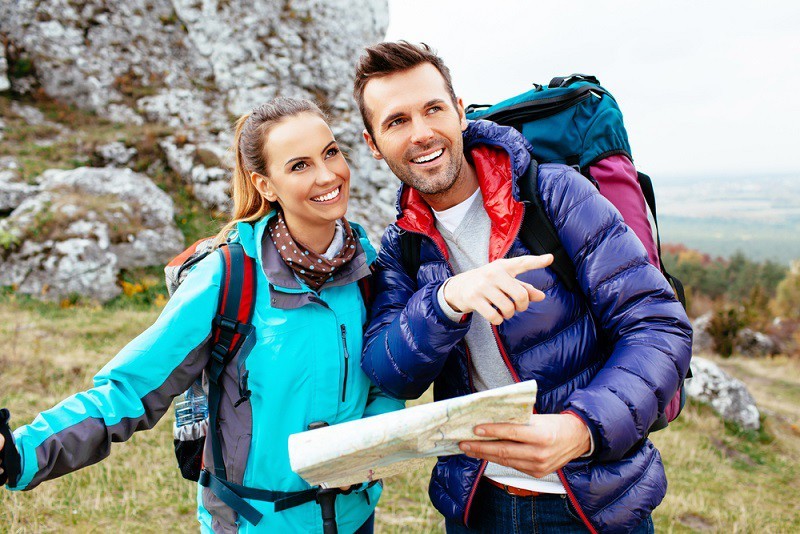 The May holidays are a great opportunity to have fun and interesting travel with friends. shutterstock.com
How to spend a long weekend? This question arises in many Polish residents at the beginning of May. After all, because of the large number of days off, one wants to go somewhere and relax after the cold winter. We offer ideas that will help to have fun and interesting time for not much money.
Every year at the beginning of the last month of spring, Poles traditionally have two official days off. They are Labor Day, celebrated on May 1, and Constitution Day, celebrated on May 3. If those days are on weekdays, there is an opportunity to organize yourself a long weekend. Typically, in this period it is already warm outside. So it is possible to have a good rest, leaving with family or friends on a little trip.
ShoppingPL.com team suggests you shouldn't sit at home and visit one of the most interesting places in Poland and not only. It's up to you where to go.
Masuria
Amazing lakes, endless fields of green and breathtaking silence – a perfect plan for a May weekend. Gather a group of friends, you can rent a whole house above one of the lakes and still save a lot of money, because large groups are always offered good discounts. The whole house for just a large group is a great opportunity to have a crazy adventure in the lap of nature for not much money.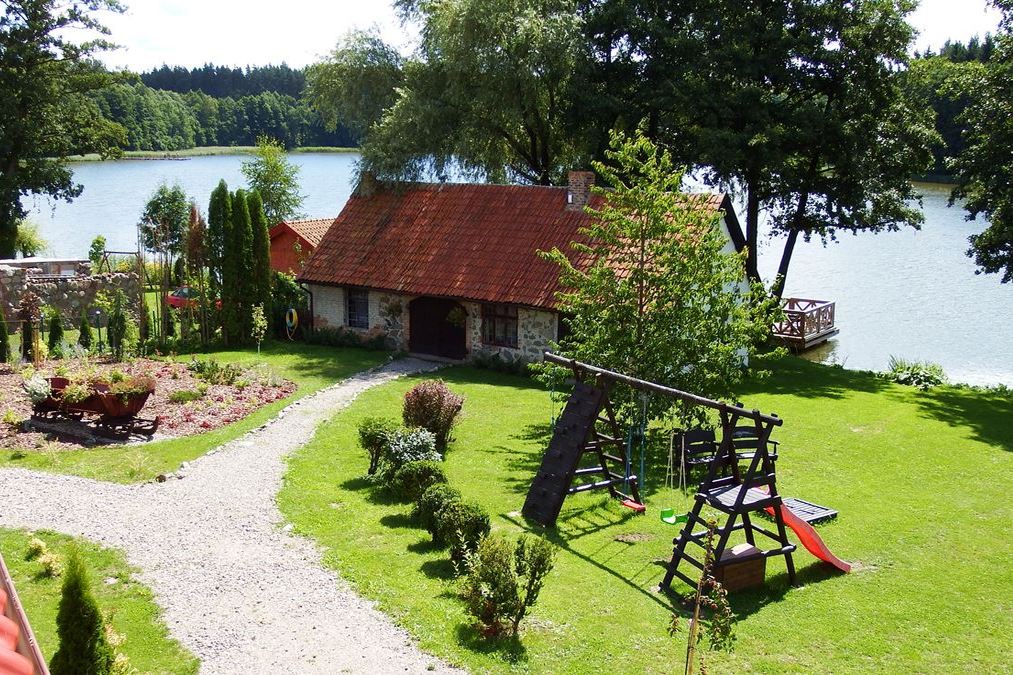 On the shores of the Masurian Lakes, you can rent nice lodges for company. www.mazurski-raj.pl
When the weather is fine you can barbecue or barbecue and have a party by the fire in the evening or go for a swim in the lake at night. Also, nothing prevents you from playing your favorite games or going on a mini hike. Bad weather won't ruin your plans, because the house will have everything for watching movies or playing board games. This solution will provide great fun no matter the weather conditions.
Beschaden
Love the mountains? Then you need to drop everything and head to the Bieszczady? This mountain region attracts a lot of tourists in the spring. A good way to spend those few weekend days interesting would be to pack your backpack and hike the trail with friends. The beautiful view and moderate physical fatigue will provide a break from the daily grind.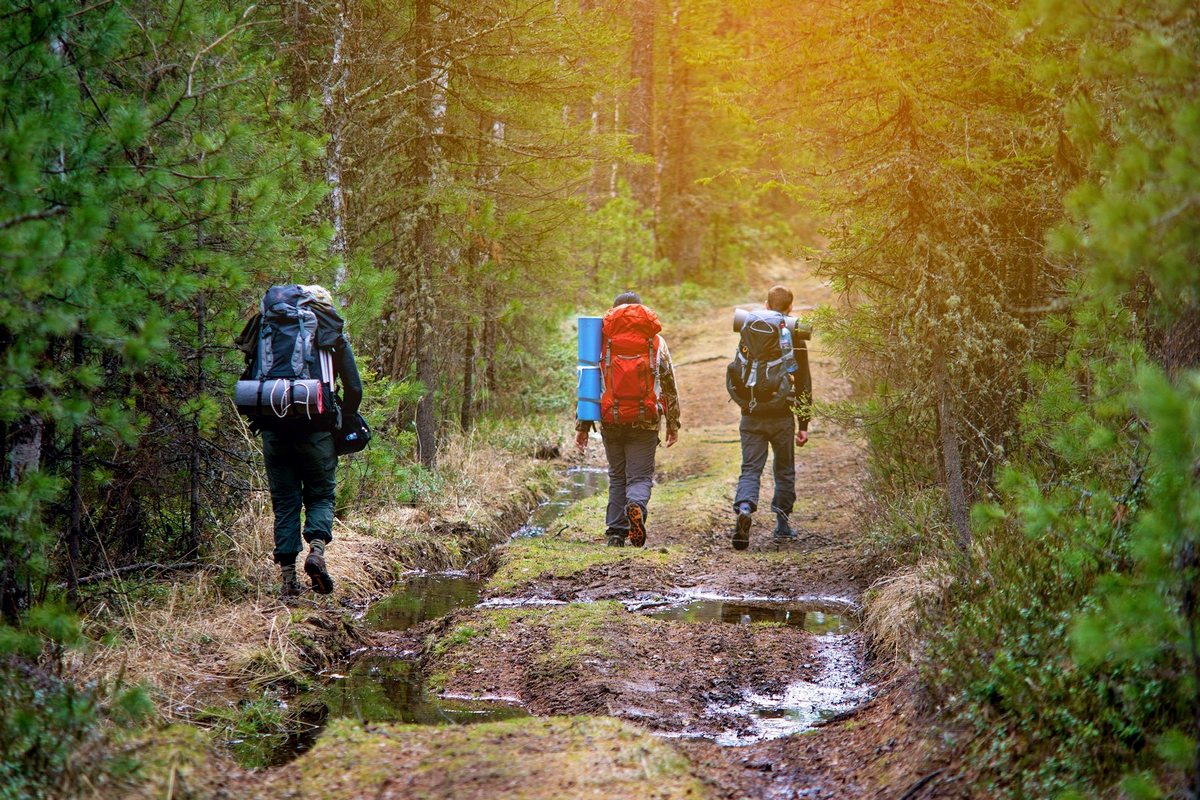 A hike with friends in the mountains will provide a break from daily worries. shutterstock.com.
In addition, the fresh air, overnight stays in mountain lodges and legends from locals will help provide an incredible experience. In addition, the mountains are home to very interesting people who will gladly become your new friends, and therefore will want to return to them again and again. Such emotions can provide only hiking in the mountains.
Thermal spas
Healing waters, fresh air, incredible scenery await those who love to enjoy and recover at the same time. Are you interested? Then get yourself over to one of the thermal spas of Poland.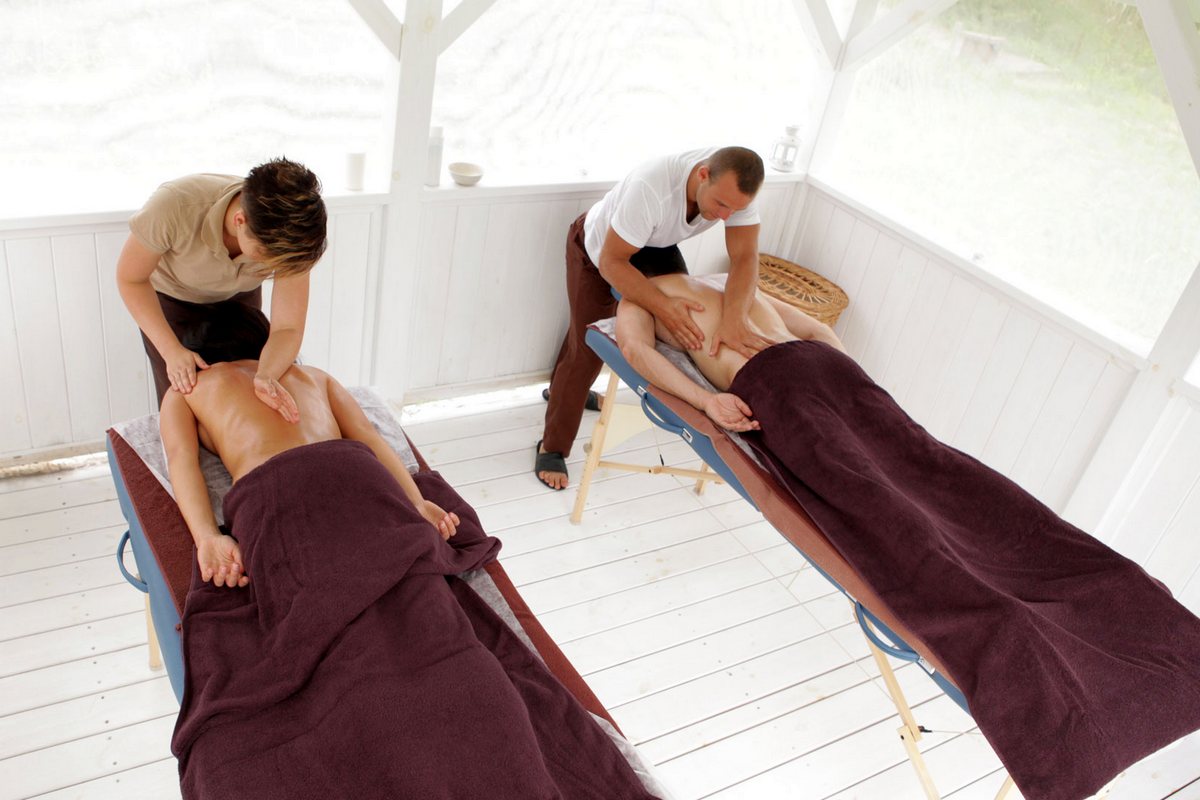 Massage and spa treatments will help you relax and relieve fatigue. jablon-resort.pl
Spa procedures, saunas, aroma rooms can help relieve fatigue and distract from everyday work. At the same time the activity zones will not let you get bored, and will support those, who want to get a charge of energy in the circle of relatives or friends.
Prague
Czech capital is one of the most popular budget travel destinations. Therefore, this option is worth considering as an opportunity to spend a good long weekend in early May.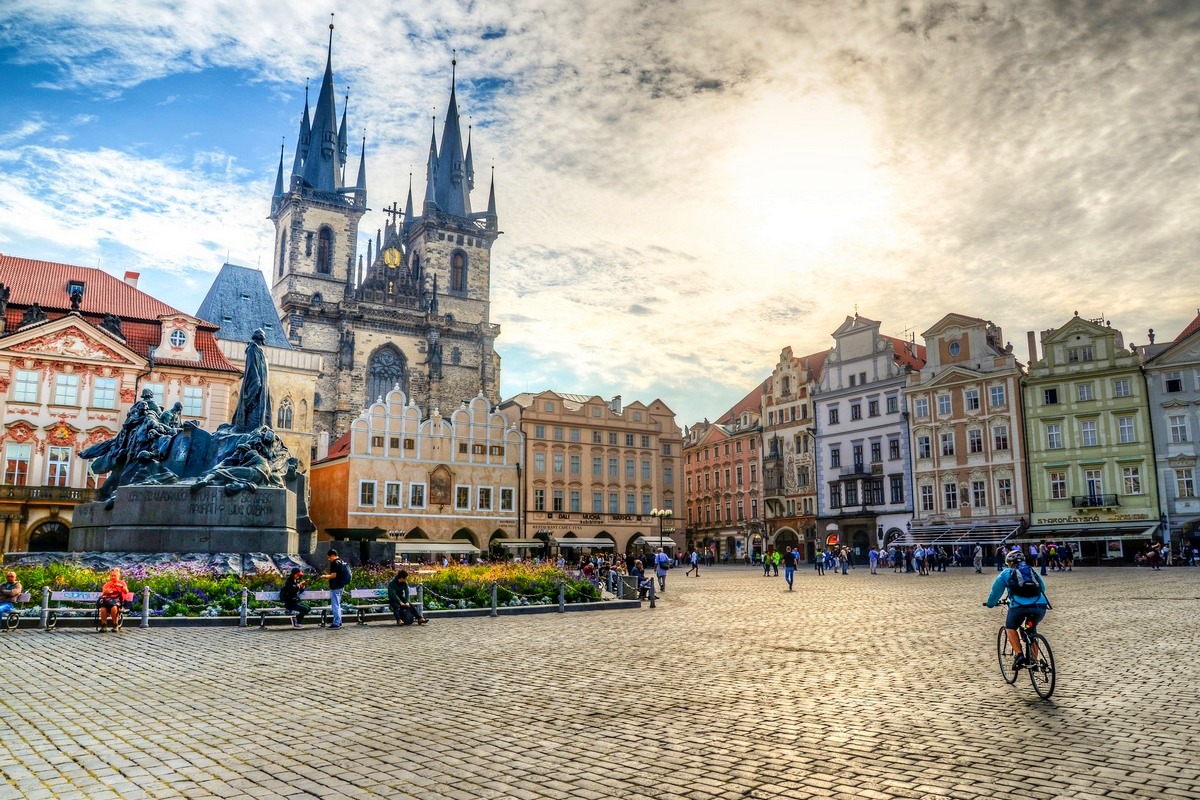 In Prague, you can admire the architecture and have fun in the bars. pixabay.com
It's hard to find someone who would deny the incredible beauty of Prague. After all, this beautiful city has plenty to offer. Ancient history, interesting architecture, mysterious legends await those who decide to take the opportunity to book one of the city tours. In addition, tourists are waiting for numerous clubs, pubs and restaurants, where you can try the best beer, local cuisine and have fun for relatively small money.
Malta
Have a little more finances and strive for a longer trip – go to Malta. This small island is very often overlooked by tourists. And that's a big mistake, because it offers a lot for relatively little money. Because of its small size, it can be fully explored in just one long weekend.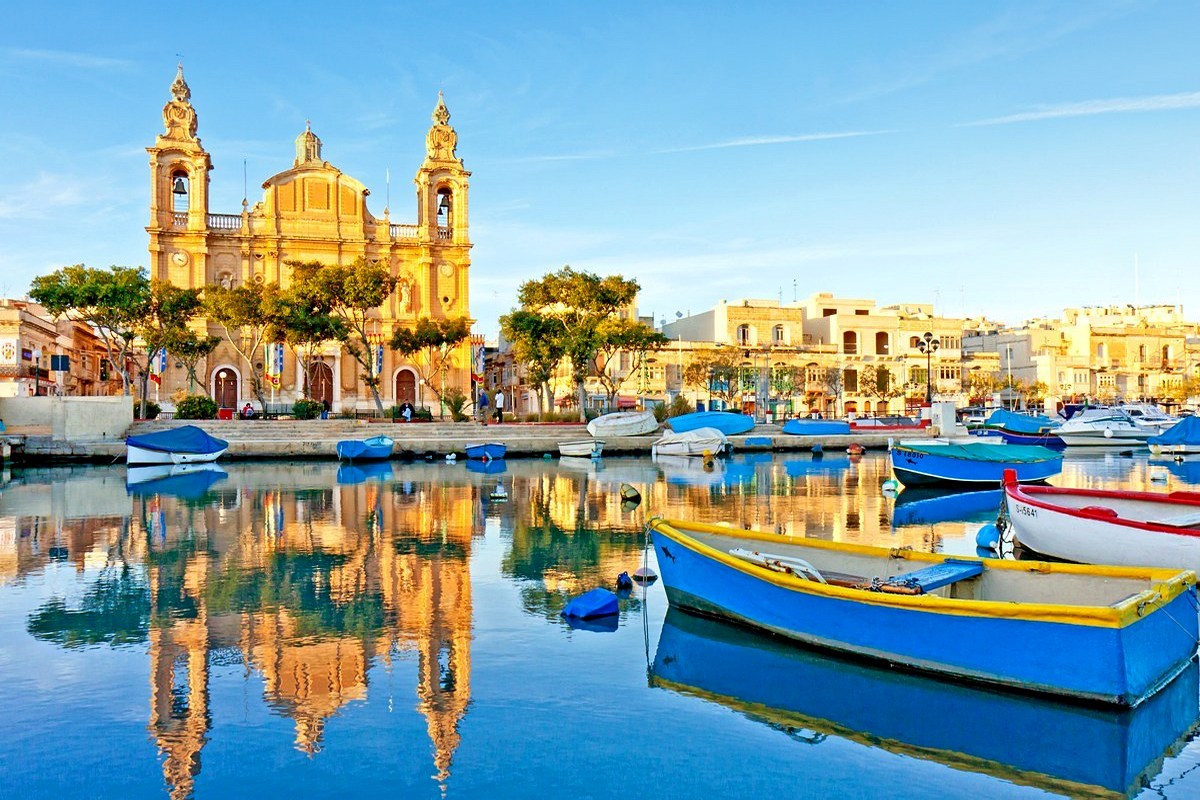 Malta is an island for active tourists. coworker.com
Car-sharing will give you the freedom and independence to travel to your liking. Malta is an island for tourists who love active excursions with little rest on the beautiful beaches of Gozo. In early May the temperature ranges around a comfortable 20 degrees. In addition, you can save a lot of money if you buy cheap tickets from one of the low-cost companies.
Do not fit the proposed options – visit each of the top 10 most interesting places in Poland. And do not forget – in reality, there may be many more vacation ideas. So choose the places that best suit your tastes and travel! A small budget can't be an obstacle for exploring the world and visiting beautiful places. You should already be looking for a place that is perfect for a vacation with friends.