6 Non-Tourist Sites in Turkey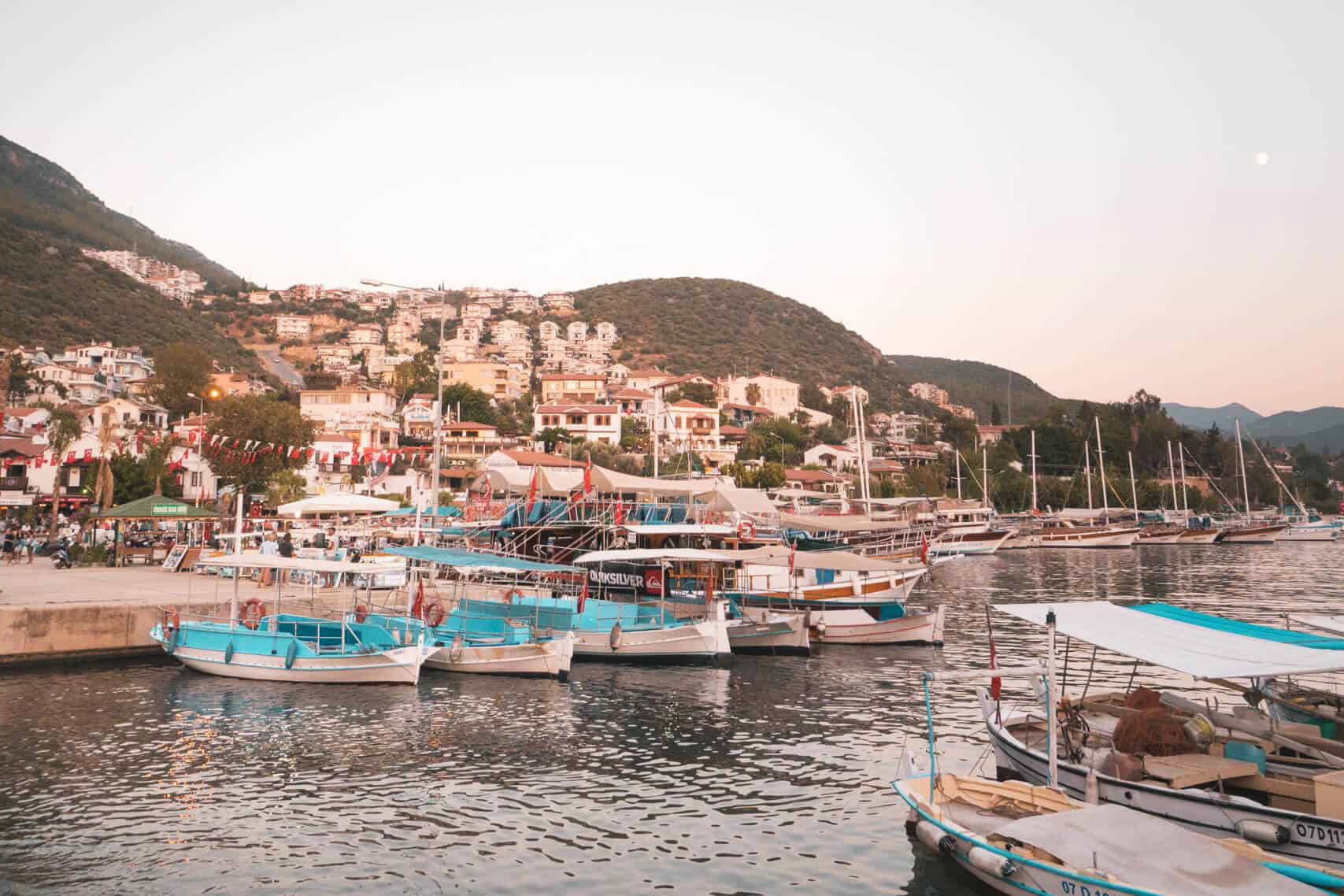 Many people are used to Turkey being huge five-star hotels and luxurious spas. But this country knows how to surprise: and even from the most popular resort you can get to places that are not in all the guidebooks. Here's a look at Turkey's non-tourist locations for an active and educational getaway.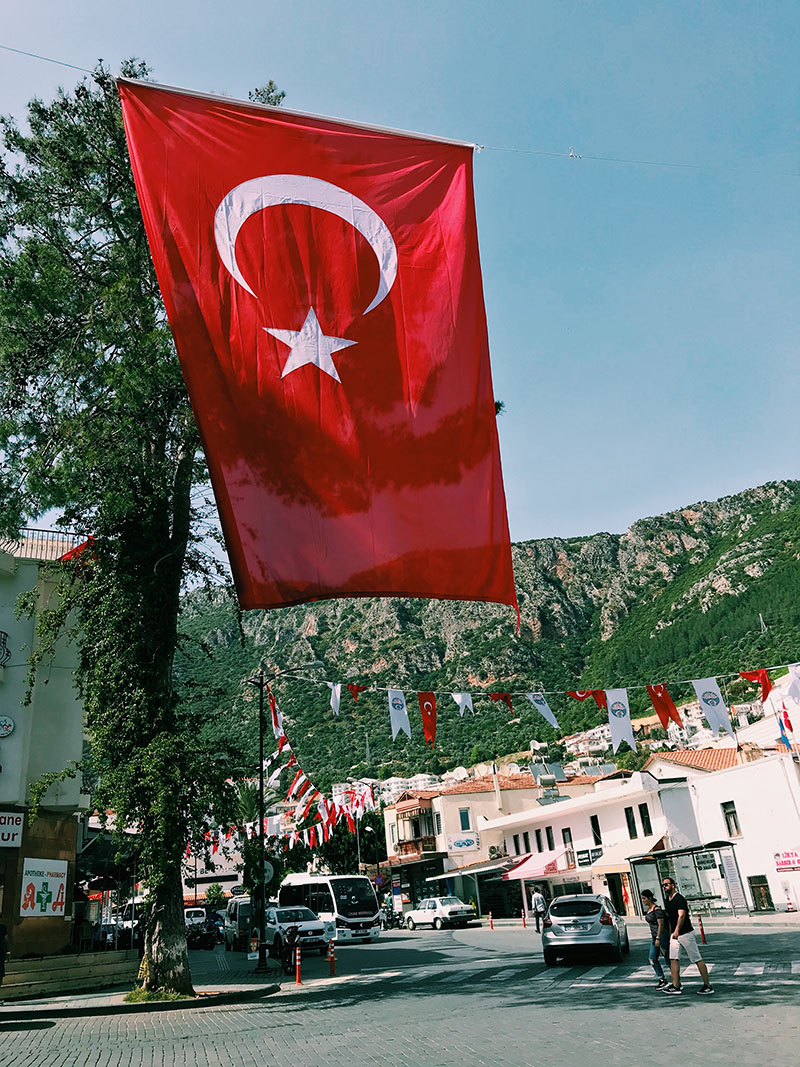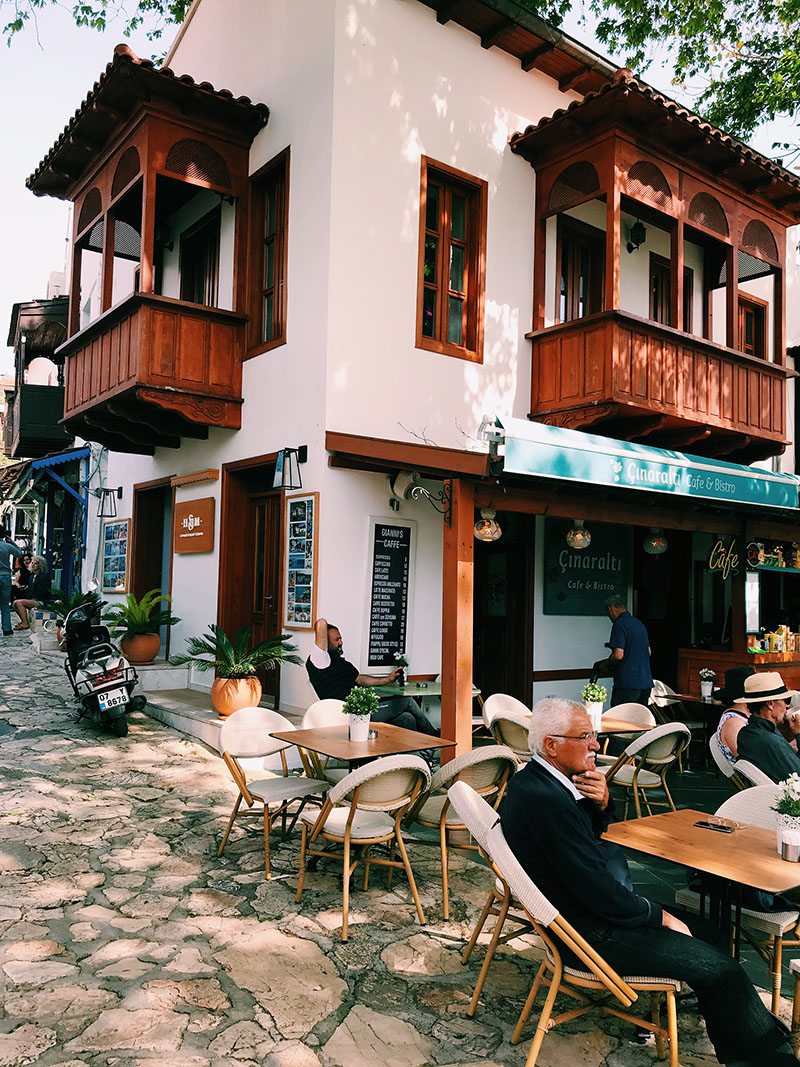 City of Kaş
Kaş is an atypical Turkish town. There are many picturesque streets, authentic cafes and small hotels on the slopes of the mountains. Kaş means "eyebrow" in Turkish, because from a bird's eye view it looks like an eyebrow hugging the bay.

What to see
Kas must be walked around. Notice how many ancient Lycian tombs there are. The waterfront is full of cafes with a price tag for every purse, donduroma vendors can treat you to ice cream, and the ruins of the amphitheater (Andifli, Kaş) offer a great view of the entire city.
From here you can get to Kekova Island (Demre/Antalya) – only a couple of hours sail on a shuttle bus (price €15-20). A good option to spend time here is snorkeling. At a depth of 5-6 meters you will see the ruins of a sunken city: marble columns, statues and stone stairs.
The underwater world of Kash has its surprises: you can meet barracudas, turtles, octopuses and morays, and admire the ancient amphorae that have gone under the water. A single dive costs €35. Learn more about diving here.
Hungry? Then head to any café in search of Iskander Kebab, the national dish with thin slices of red meat fried on a spit. It's served in pita bread with thick Turkish yogurt and topped with melted butter. Before you do that, don't forget to ask the locals where they make it most delicious.

Where to Stay
There are no all-inclusive hotels in Kascha, but there are plenty of small inns where you can stay for a few days. Good options are the Mavilim Hotel and Hotel Sonne .

How to get there
The easiest way to get to Kas is by renting a car, as it is 152 km from Dalaman and 200 km from Antalya. Bati Antalya buses go from Fethiye and Antalya to Kaş (ticket price around € 4).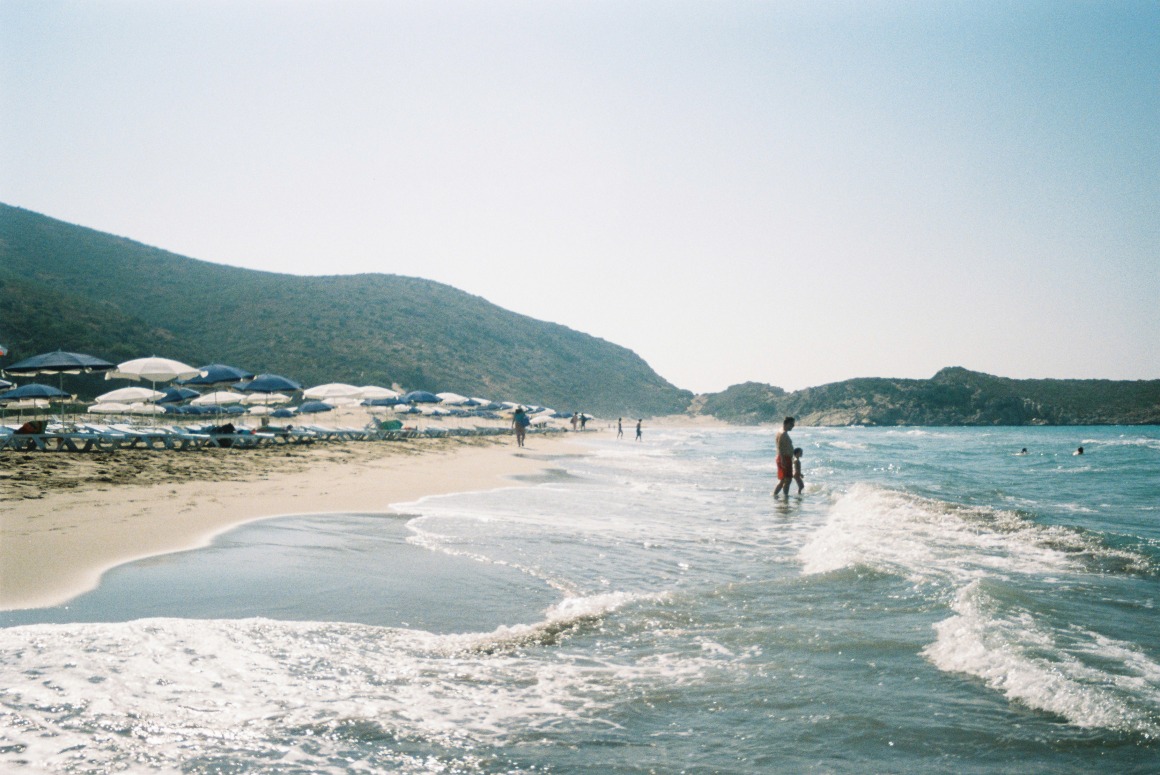 Patara Beach
The beach is located within a huge nature reserve and takes its name from the Lycian city of the same name. According to legend, it is in Patara where Apollo was born. For some reason, the tourism industry has passed by this area and there are no crowds of tourists, hotels and only one cafe. But there is a huge beach more than 10 km long with white sand and dunes.

What to see
The main attractions are the beach and the ruins of the ancient city of Patara (Gelemiş, Merkez), protected by UNESCO. You can spend all day on the beach itself, so stock up on sandwiches. Admission with a visit to the ancient city is about €3. With the card they give you, you can visit the beach 10 times.
On the way back from Patara, check out Kalkan beach, a must see bay, easy to reach by car. Entrance is free and rent of deckchairs and umbrellas is just over €1.

Where to Stay
For the night you can choose a small hotel in the village of Gelemis, not far from Patara or drive to the fishing town of Kalkan and stay at the Elixir Hotel.

How to get there
You can get to Patara from Kas, Kalkan, Fethiye or Oludeniz by renting a car or a dolmus.
Oludeniz
It is not even a city, but a small village hidden between the mountains and a picturesque bay. What people come to Oludeniz for is paragliding. The area is considered ideal for paragliding.
Anyone can fly. Jump in a tandem will cost an average of € 110, bookable at any tourist office in Oludeniz. This price includes climbing the mountain Babadag (1969 meters above sea level), a jump with a pilot and photo and video shooting. And you should not refuse it, because the views are just amazing!
For lunch we suggest stopping by the restaurant Babadag 1700 Grill & Bar .

What to see
Not far from Oludeniz is the Butterfly Valley (Uzunyurt), a secluded beach with azure waters. You can get there by rented boat from Oludeniz, but even better – look at the valley from above and take some photos.

Where to live
Not bad options are Durak Hotel Oludeniz or Salonika Suites .

How to get there
The best way to get to Oludeniz is from Fethiye: by dolmus (cost €1 one way) or by rented car.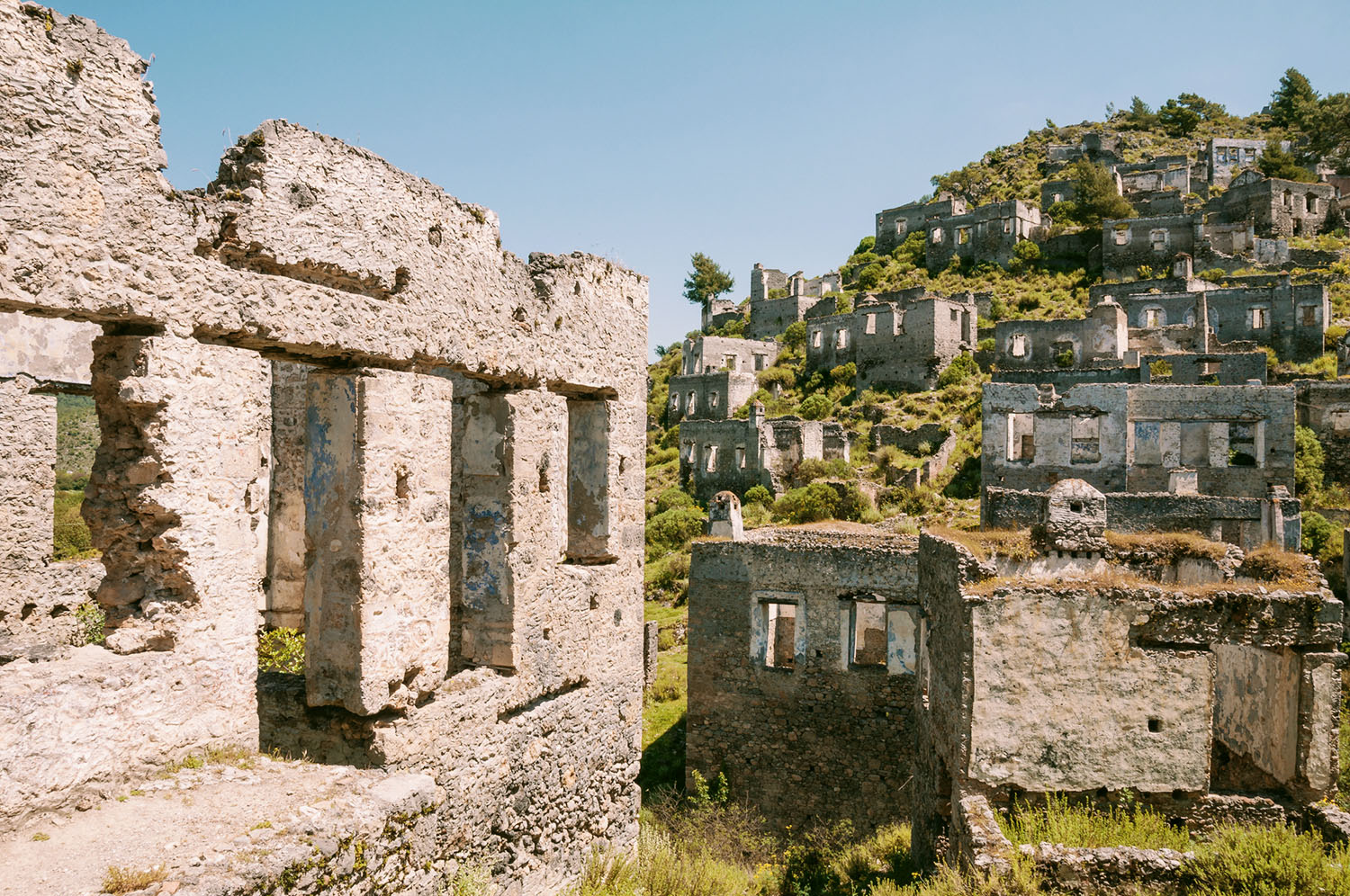 Kayakei village
Kayakei is a Greek ghost town, deserted after the collapse of the Ottoman Empire. The Turks did not want to settle in the mountain village, building new houses in the valley instead. And Kayakei remained empty. For more than 100 years it was disturbed not only by time but also by an earthquake. The place makes a mystical impression, especially if you go there at sunset and wander the empty streets.

What to see
Kayaköy is an attraction in itself. It costs €1 to get in. On your way back, don't forget to pick up a bottle of Turkish wine at Lebessos Winehouse and Restaurant.

Where to live
Stay at the boutique hotel Pyramid or the authentic Doga apartments.

How to get there
The closest way to get to the village is from Oludeniz or Fethiye. There are dolmushas between the towns. The fare is about € 1.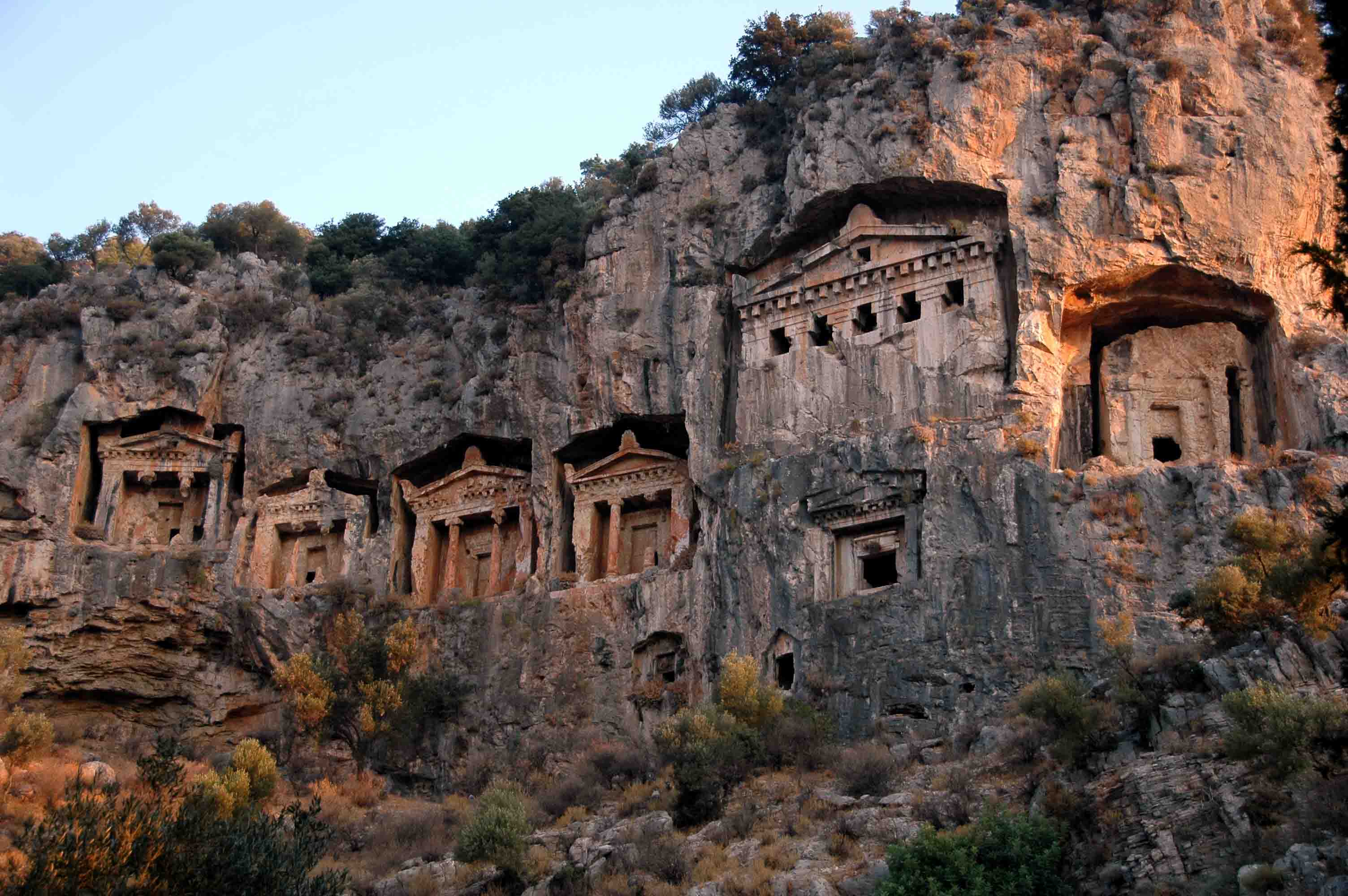 Dalyan
If there is a "Venice" of its own in Turkey, it is Dalyan. It is located between the popular resorts of Marmaris and Fethiye. The town is built on the river and the main attractions here are crab hunting and communicating with the large and ancient turtles. In Dalyan itself, fishing rules – the river is rich in sea bass, mullet and sea bream.

What to see
You can see all the sights of Dalyan in half a day. And afterwards, lie in the therapeutic muds and have a blue crab hunt.
Admire the ancient Lycian tombs (Çandır, Köyceğiz Muğla TR), which are carved right into the rocks. The most breathtaking views are from the water.
Explore the ancient city of Kaunos (Kaunos Antik Kenti) . And yes, this is not the Lithuanian Kaunas that Google will give you, but an ancient city in Caria, which was founded around a thousand years BC. Take plenty of time and make sure to climb to the top – it offers a stunning panorama of the mountains, the winding mouth of the Dalyan River and the Aegean Sea. Admission is €2.
Hungry? On the way back, refresh yourself with a local Ekmek Arasi, which is a fried mullet sandwich. And afterwards, indulge in Turkish coffee with baklava at Soul Kitchen.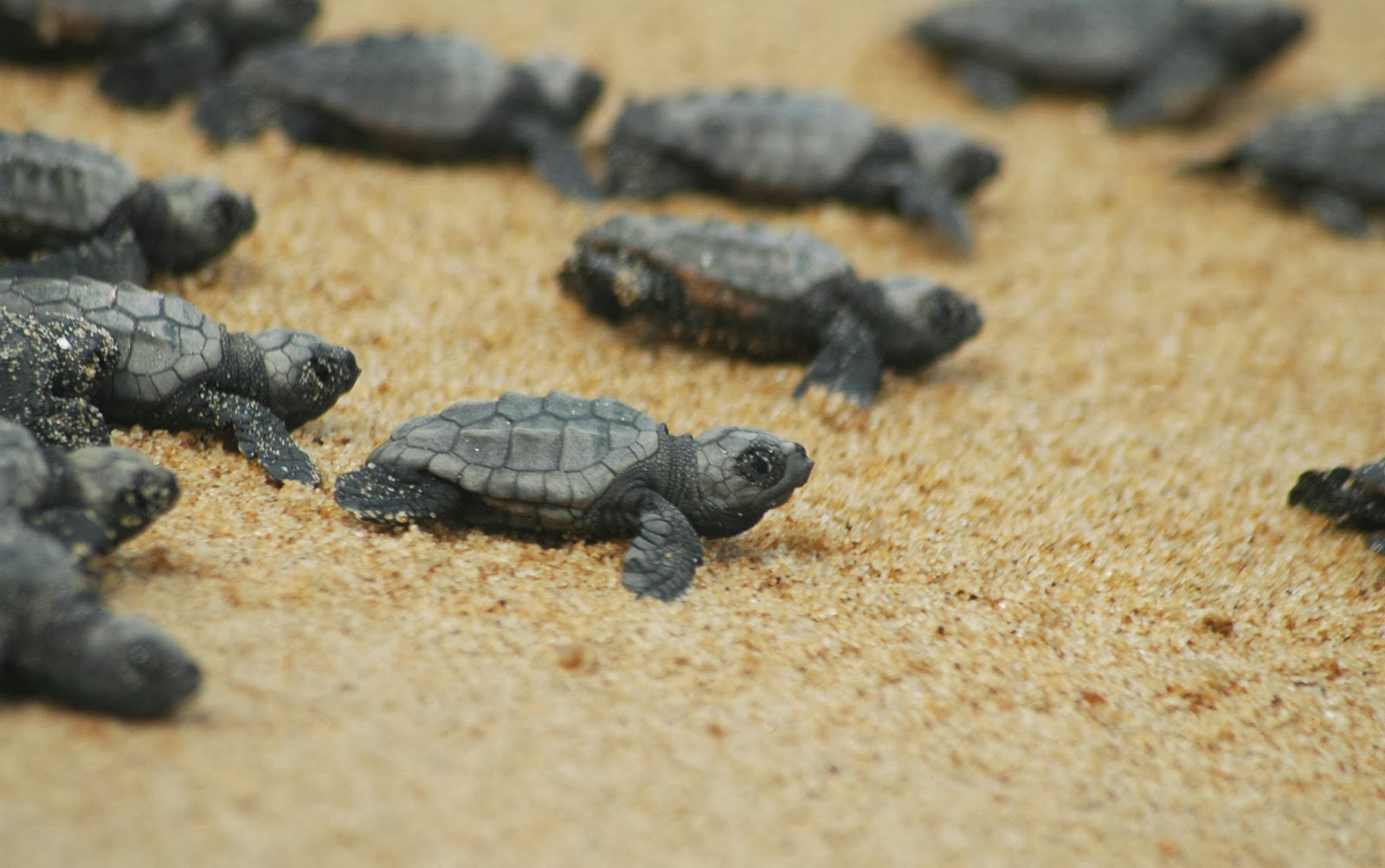 Turtle Beach in Dalyan
Iztuzu Beach can be reached by boat rented in Dalyan. It's called "turtle beach" because it's home to the ancient Caretta-Caretta turtles that lay their eggs on the beach every year. If you're lucky, you'll see them and even take a cool photo.

What to see
Just spend the whole day at Iztuzu Beach (Gökbel, Plaj yolu No:104). It has everything: a small café, sun loungers, umbrellas, changing cabins. Entrance to the beach is € 1.
You can walk to Turtle Hospital (Gökbel), which is located a couple hundred meters from Iztuzu Beach, and watch the baby turtles. The hospital needs volunteers all the time – you can help: come in the morning to collect the turtle eggs that they buried overnight. And it would be cool if you left donations for the center's development.

Where to live
There are no tourist accommodations on the beach itself, so it's best to choose a hotel in Dalyan to stay overnight.

How to get there
Dalyan can be reached from Dalaman (30 km), Fethiye (60 km), Marmaris (90 km) by car or bus.
The most beautiful places in Turkey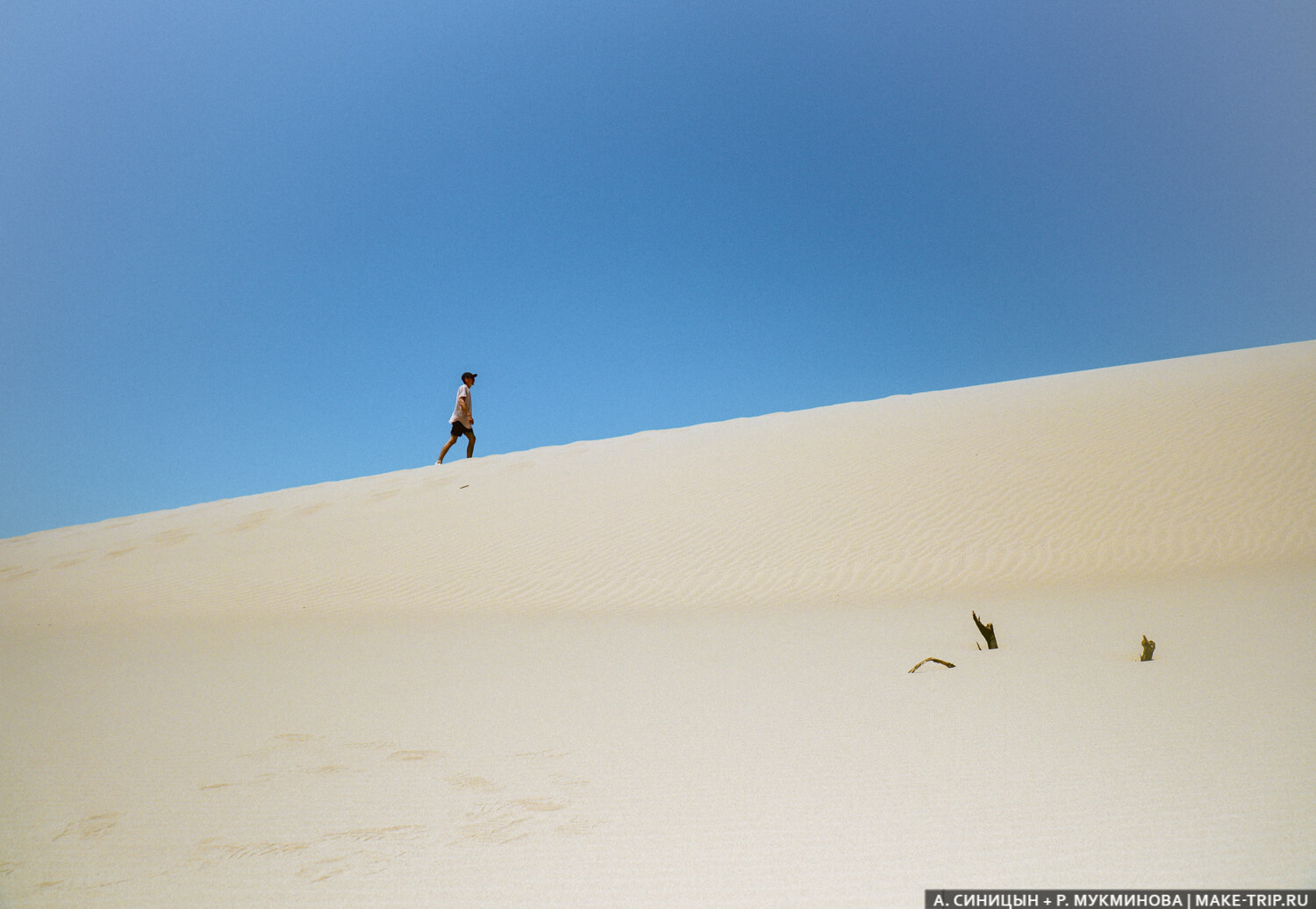 Turkey is a huge treasure trove of beautiful, impressive and eerily interesting places. We tell you about the most beautiful places.
We have vacationed in Turkey more than once, and on our last trip we made a big car trip around the country – experienced beach all inclusive and Other Turkey. During this time we have seen so many wonderful things that we decided to make a selection of the most beautiful places in Turkey in our opinion.
Istanbul
The most unforgettable city in Turkey, which in each trip opens a new side to us. The city with its tea houses, oriental bazaars, ancient sights, antique stores and bohemian quarters. We advise you to visit at least once!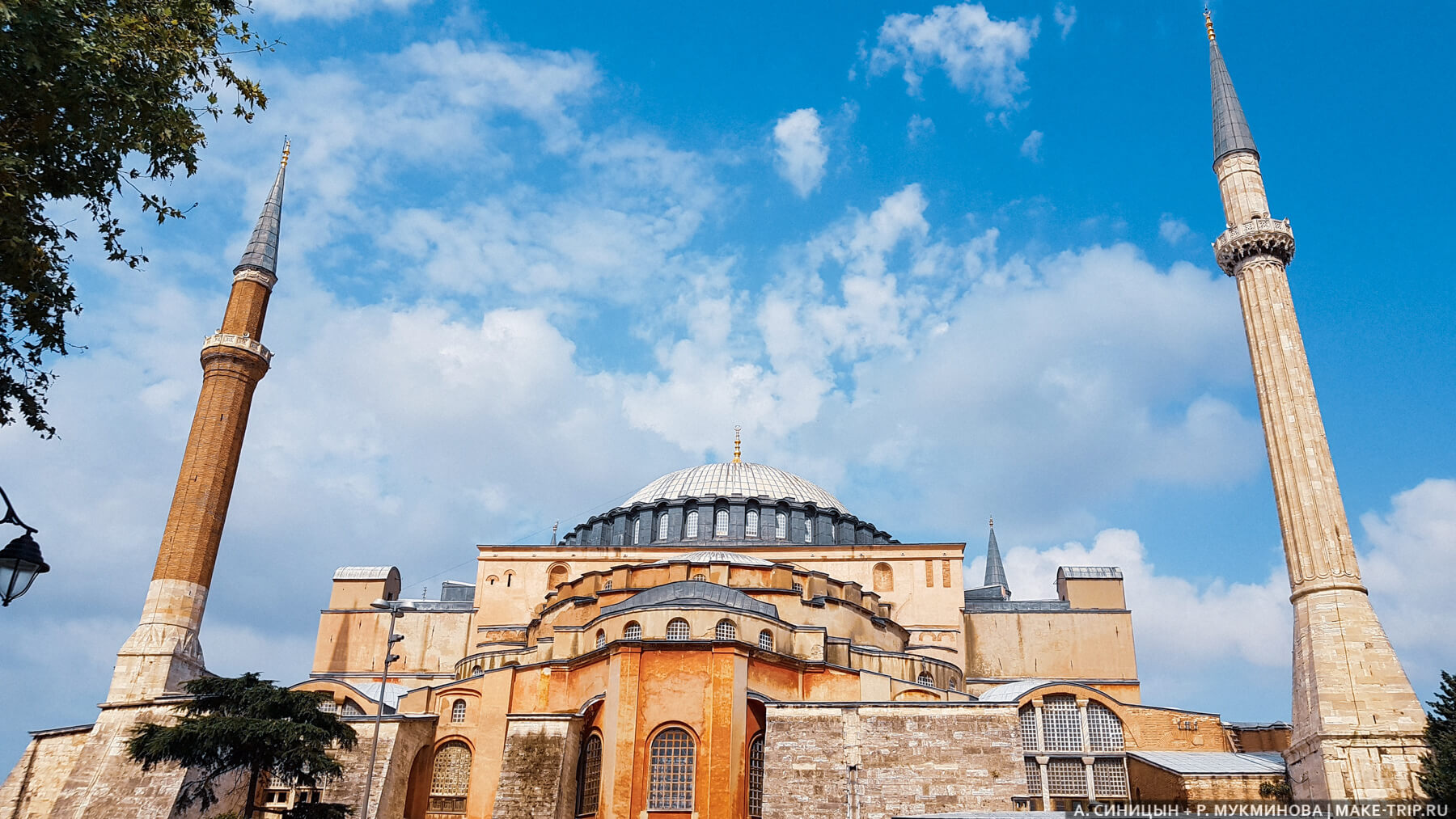 Hagia Sophia in Istanbul.
Cappadocia
Probably the most beautiful place in Turkey! Cappadocia is worth a visit. It will conquer you with its fantastic landscapes, ancient frescoes in rock churches, multistory underground cities and cave hotels right in the rocks. And, of course, flying in a hot air balloon will never be forgotten.
We went to Cappadocia on our own, but you can go with an all-inclusive tour for 2 days from Istanbul or resorts: Antalya, Alanya, Side, Belek, Kemer (you will see the right tour on the links).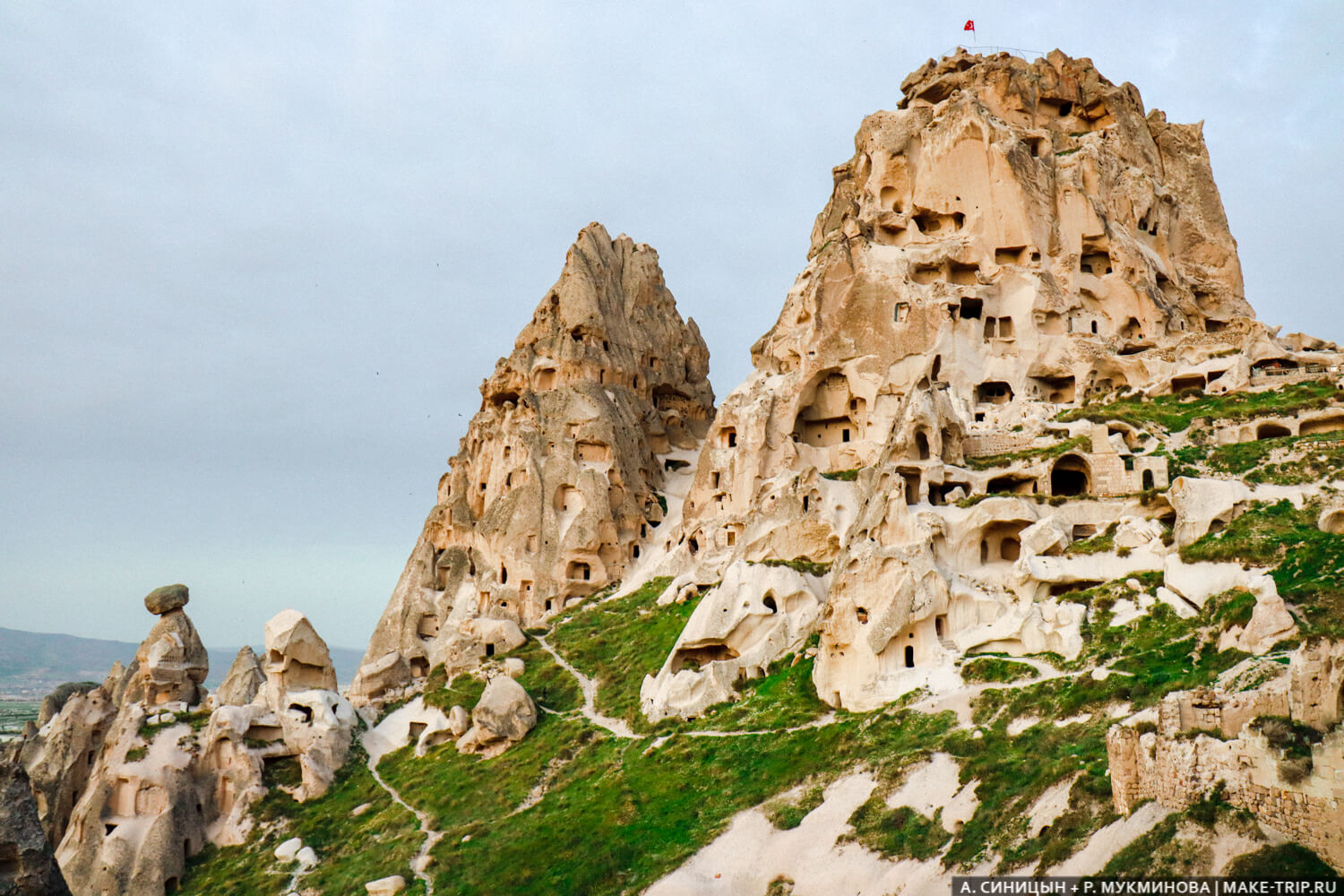 Uchhisar Fortress in Cappadocia.
The Dunes of Patara.
Did you know that there are dunes in Turkey? The beautiful dunes are near the ancient Lycian city of Patara and the beach, so you can combine 3 in 1: swim, have a photo shoot in the sands and learn about Lycian culture. Go to the dunes early in the morning or at sunset to get good photos. We were on the dunes in the afternoon, and the sand burns your feet.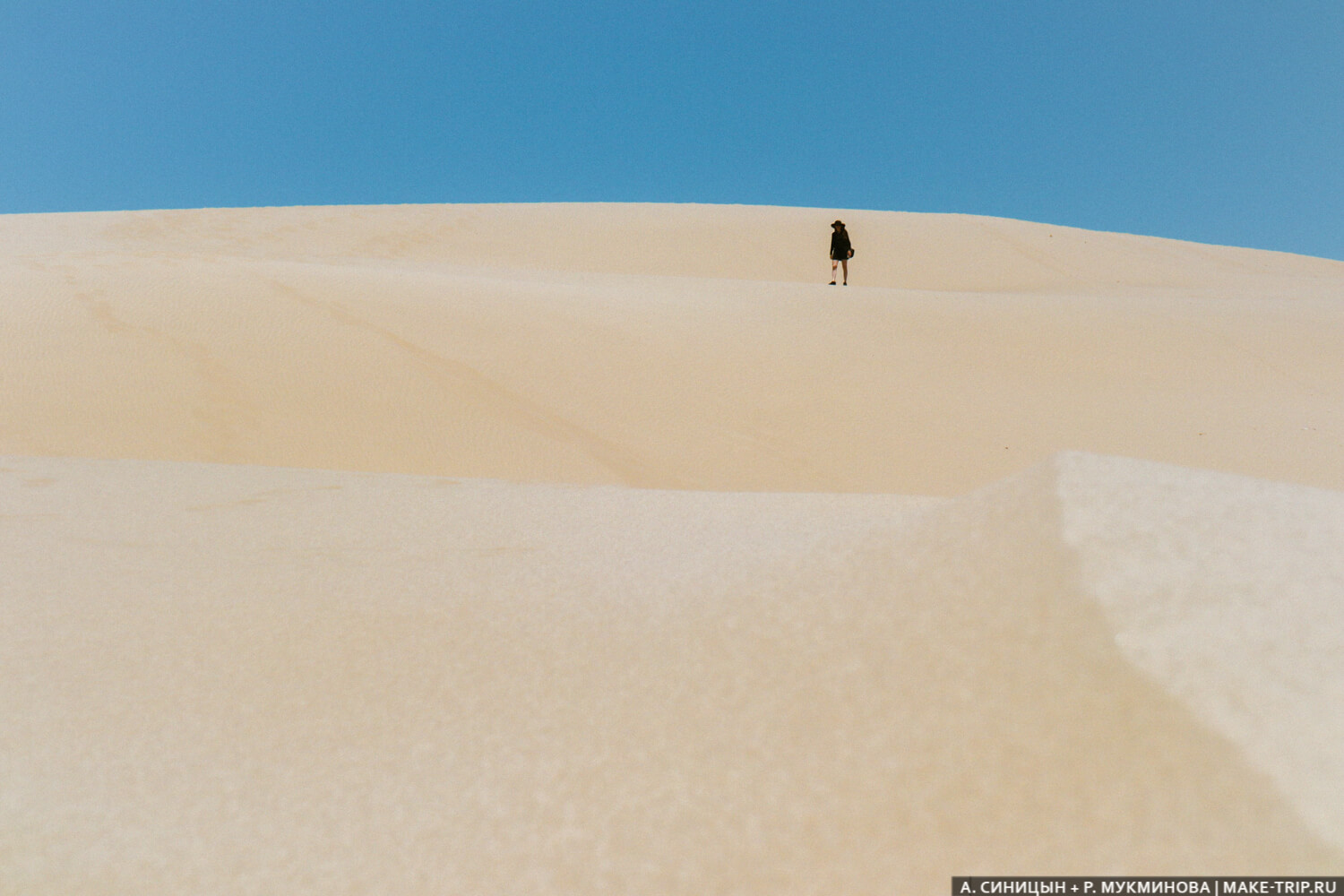 A woman in the sands.
Kaputash beach
Kaputas is the most beautiful and Instagrammable beach in Turkey. There are so many people here in the summer! We were lucky enough to see it completely deserted. If you want the same, then come in the off-season.
Kaputas Beach. Caputas beach.
Perge
We just couldn't help but include this grand and impressive ancient city in our selection of the most beautiful places in Turkey. It is powerful and graceful at the same time. We haven't seen so many columns and fountains anywhere else. Everything is big and beautiful. In general, even people indifferent to the ruined architecture will be amazed by the scope of the city. It is easy to get here – Perge is close to Antalya, Belek and Side.
If you like antiquity, take a look at our selection of 18 of the most beautiful ruins in Turkey.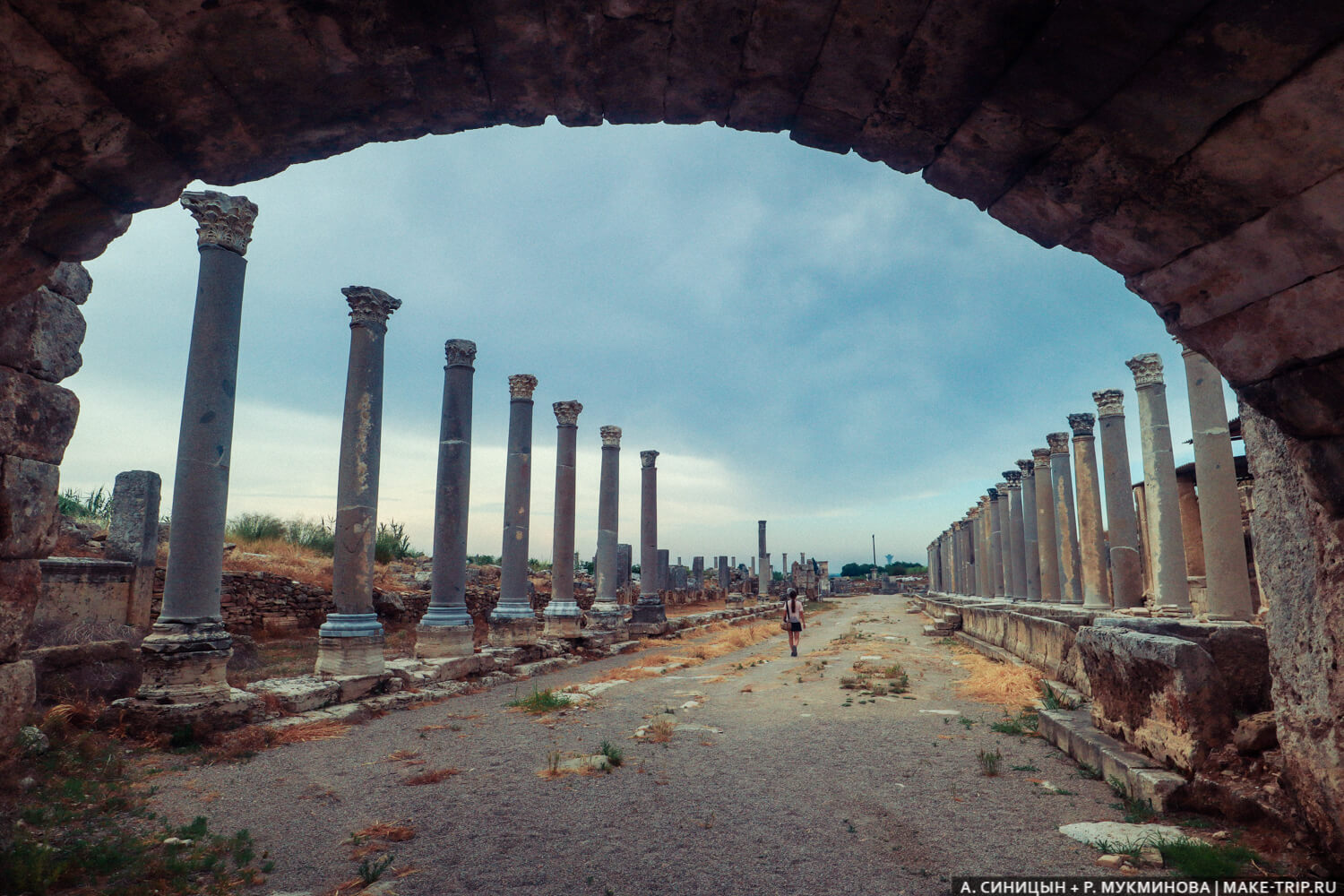 Perge – the city of columns and fountains.
Pamukkale
Pamukkale is the oldest spa resort. Can you imagine, it is about 2200 years old! The ancient Greeks and Romans came to the waters to improve their health: to drink healing water and lie in a warm "bath" of white travertine. Now people come here mostly for the juicy photos for Instagram. The place, though hackneyed, but one of the most beautiful in Turkey. Do not forget to visit after Pamukkale the ancient city of Hierapolis, which is mentioned in the Bible. Read our guide to Pamukkale.
We went to Pamukkale on our own by car, but you can go with a 1 day tour from Antalya, Alanya, Side, Belek, Kemer (you will see the right tour on the links).
The chain of travertine pools of Pamukkale is clearly visible in this photo.
It's a charming Greek-style town: white houses twined with bougainvillea descend to the sea. Cozy restaurants, trendy bars, stylish stores. In general, a mini-Europe in Turkey. There are few sights in the town, but it is memorable for its romantic atmosphere. You can come here to rest or take a day trip from Antalya, Kemer or Fethiye.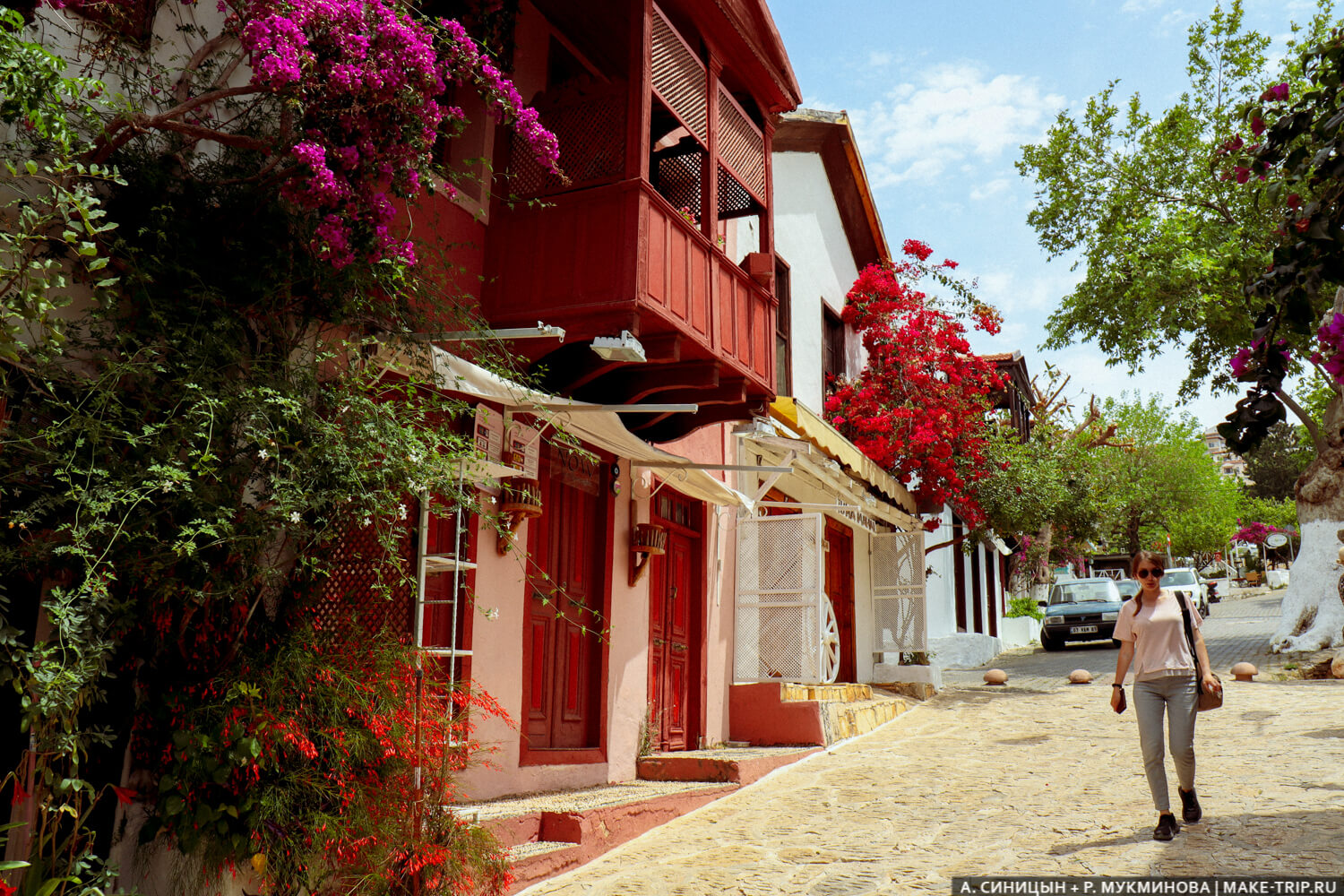 The streets of Kas.
Aquarium
The Aquarium is a beautiful vacation spot in Turkey. Aquarium is called a few wild beaches on the peninsula near Bodrum. An easy hiking (3-5 km depending on the beach), and you enjoy privacy, beauty and clear azure water!
There are no tourists here yet, only locals. Here's just the beaches are wild, and there is no infrastructure, and there is enough trash left over from picnics. However, these deficiencies are overcome by the beauty of nature. The entrance is stony, so rubber slippers will be useful.
View of the islands near the Aquarium. Do you agree, the scenery reminds of Greece and Cyprus? The beach and the Aquarium bay near Bodrum.
Ephesus is an impressive ancient city. If you have only one ruins to choose from to explore the ancient heritage in Turkey, go to Ephesus without a second thought. One bad thing – these are Turkey's top ruins, so you can't avoid the crowds of tourists. Even during the pandemic, there were quite a few people there.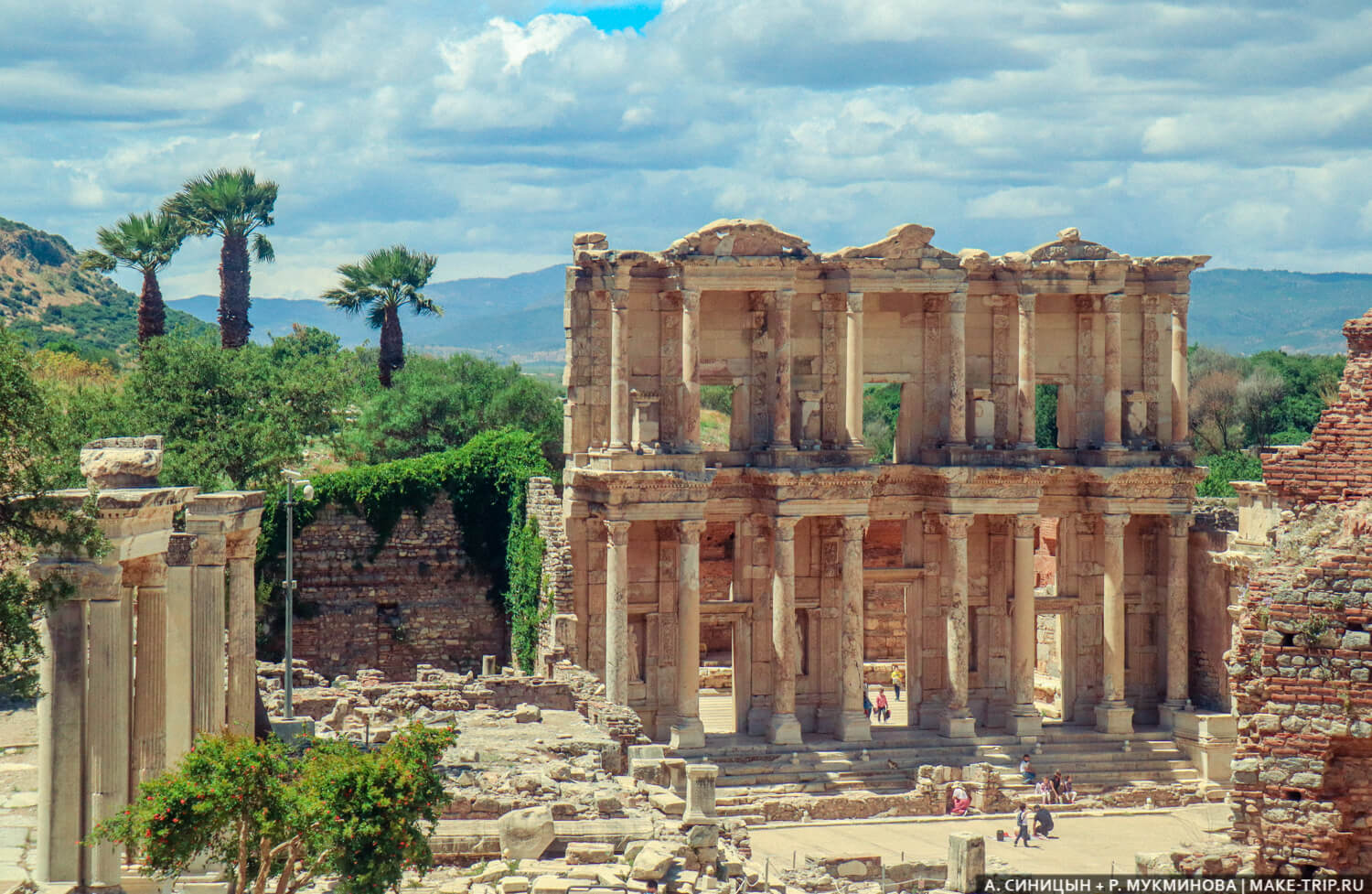 The Celsus Library in Ephesus is the most beautiful building and a tourist attraction point.
Turkish Maldives
The island of Suluada is often referred to as the Turkish Maldives – not to be confused with Lake Salda, which is named exactly the same. In Turkey they like to call something Maldives, but to us these places around the uninhabited island reminded us more of Italy and Greece. The water is so clear and turquoise that you want to swim in it, and the pictures come out very juicy. To get to the uninhabited island, we took an excursion. Tourists are taken here from Kemer and Antalya.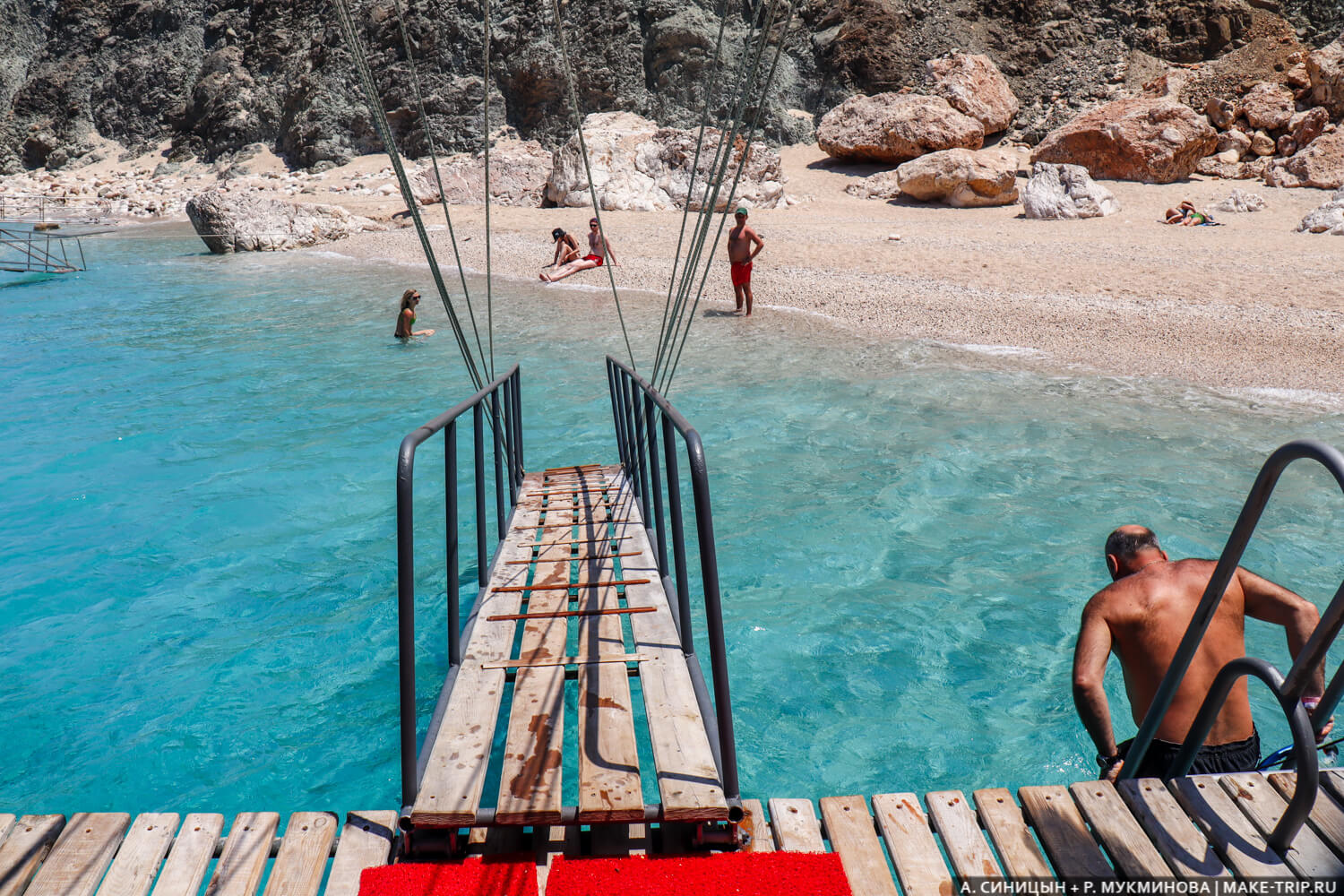 Just look at the impeccable purity of the water at Suluada island!
Oludeniz
Many tourists think that Oludeniz is the most beautiful seaside resort in Turkey, and I have to agree with them. Ölüdeniz is a holiday village with a beautiful beach, azure water and a quiet bay surrounded by green mountains. When we came to Oludeniz, we were amazed at the color of the water. As if someone turned up the brightness in the settings of the screen! It's a pity, it is hard to reproduce this color of water on the photo.
You can live in Oludeniz, there are enough good hotels and restaurants. Some tourists stay in Fethiye and drive to the beach from there.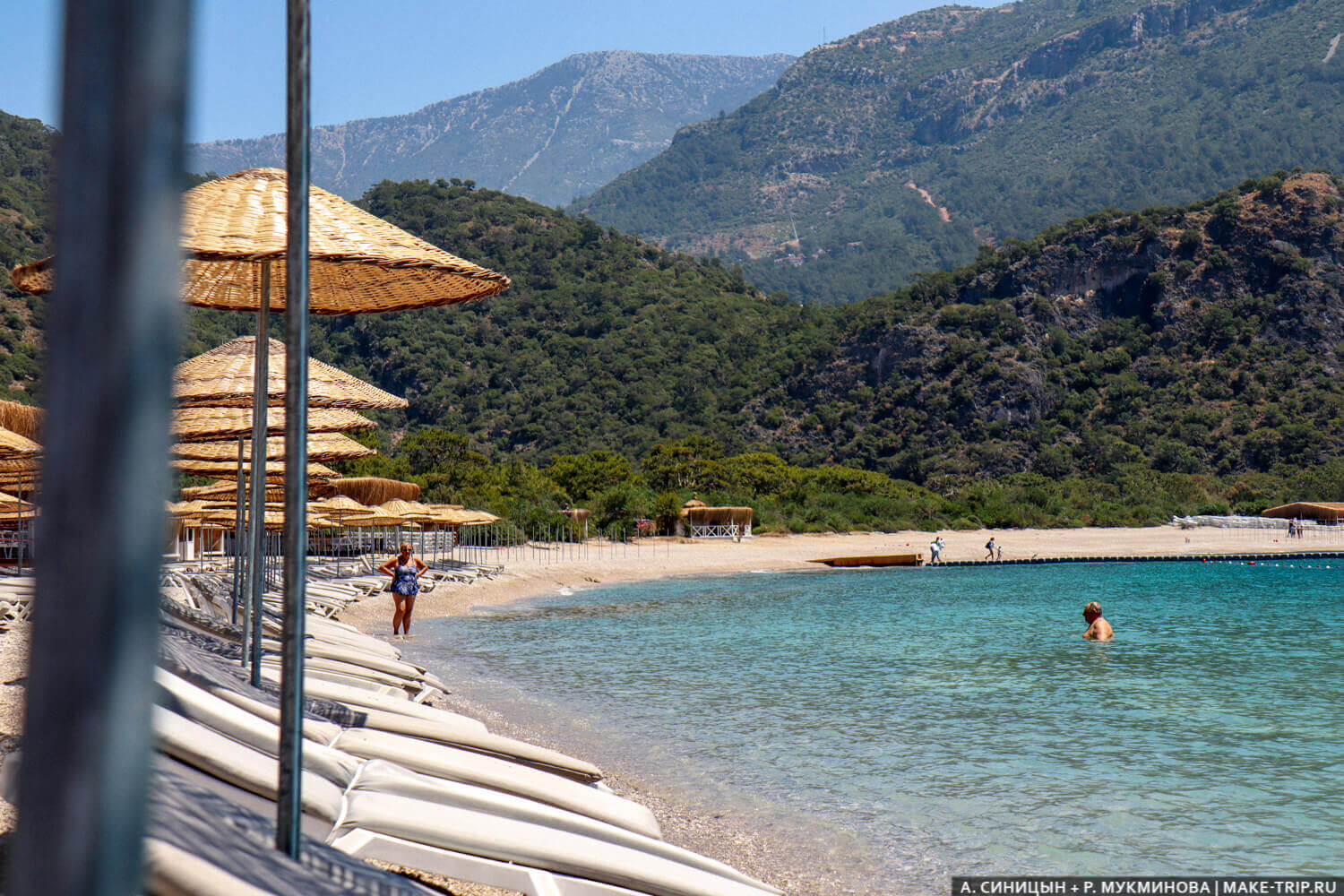 Kumburnu beach on the Blue Lagoon spit in Oludeniz.
Green Canyon
Green Canyon is one of the most beautiful natural places in Turkey. It is a malachite kingdom among the rugged Taurus Mountains. The water in the reservoir changes shades of green depending on the light, from rich opaque green to azure and even milky turquoise. The canyon is so narrow and the mountains so high that even a wide-angle lens cannot capture this entire grandiose landscape in one frame. It's a very beautiful place, very impressive. And other than from the water, these stunning views just can't be seen, so take a tour of the canyon and enjoy.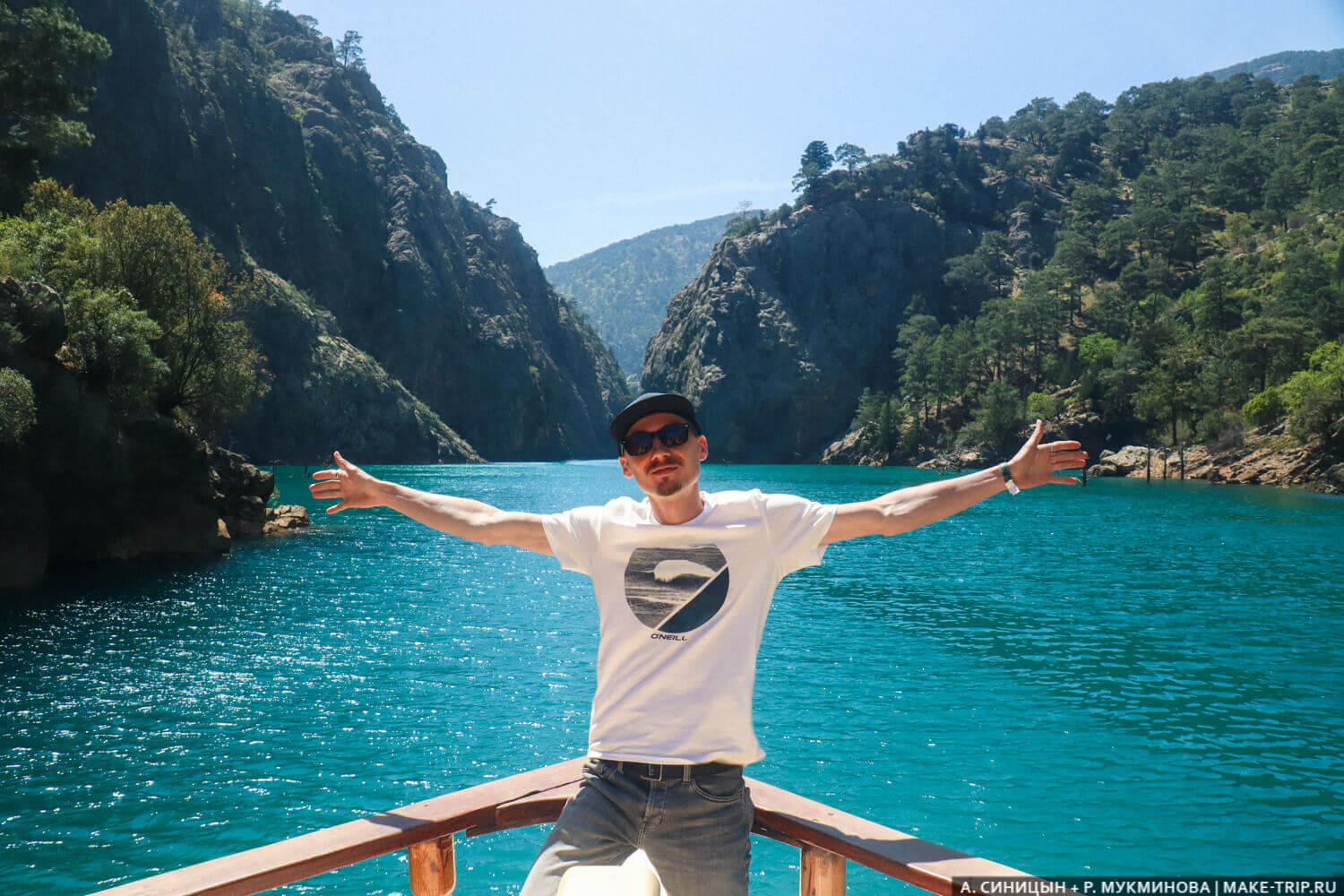 Lyosha in Green Canyon.
Saklikent Canyon.
A very beautiful place in Turkey is the Saklikent Gorge. High, narrow, long and impregnable. Only its small part is equipped with bridges, and to see all the beauty, you need to cross the stream, climb over the rocks, and in some places to walk on the water. Alas, the water was too cold in the spring, and we saw only the beginning of the gorge.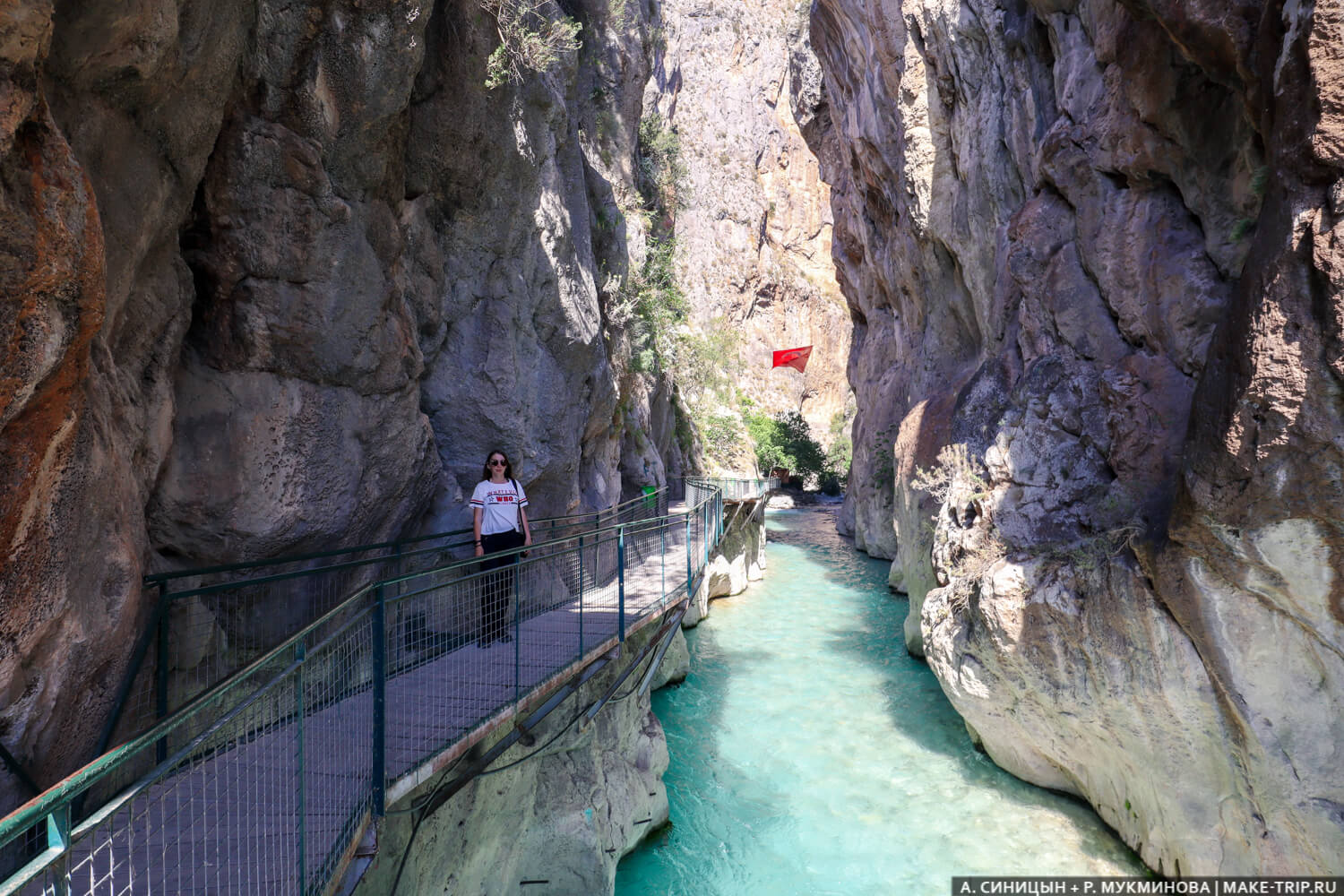 Saklikent Gorge.
Temple of Apollo in Didim
To feel like a midget, come to Didima. Here the giant columns and the size of the Temple of Apollo can shock you! It was the largest temple in Ionia, but it was never finished. It was also famous for its oracle, which was as good as the Delphi temple.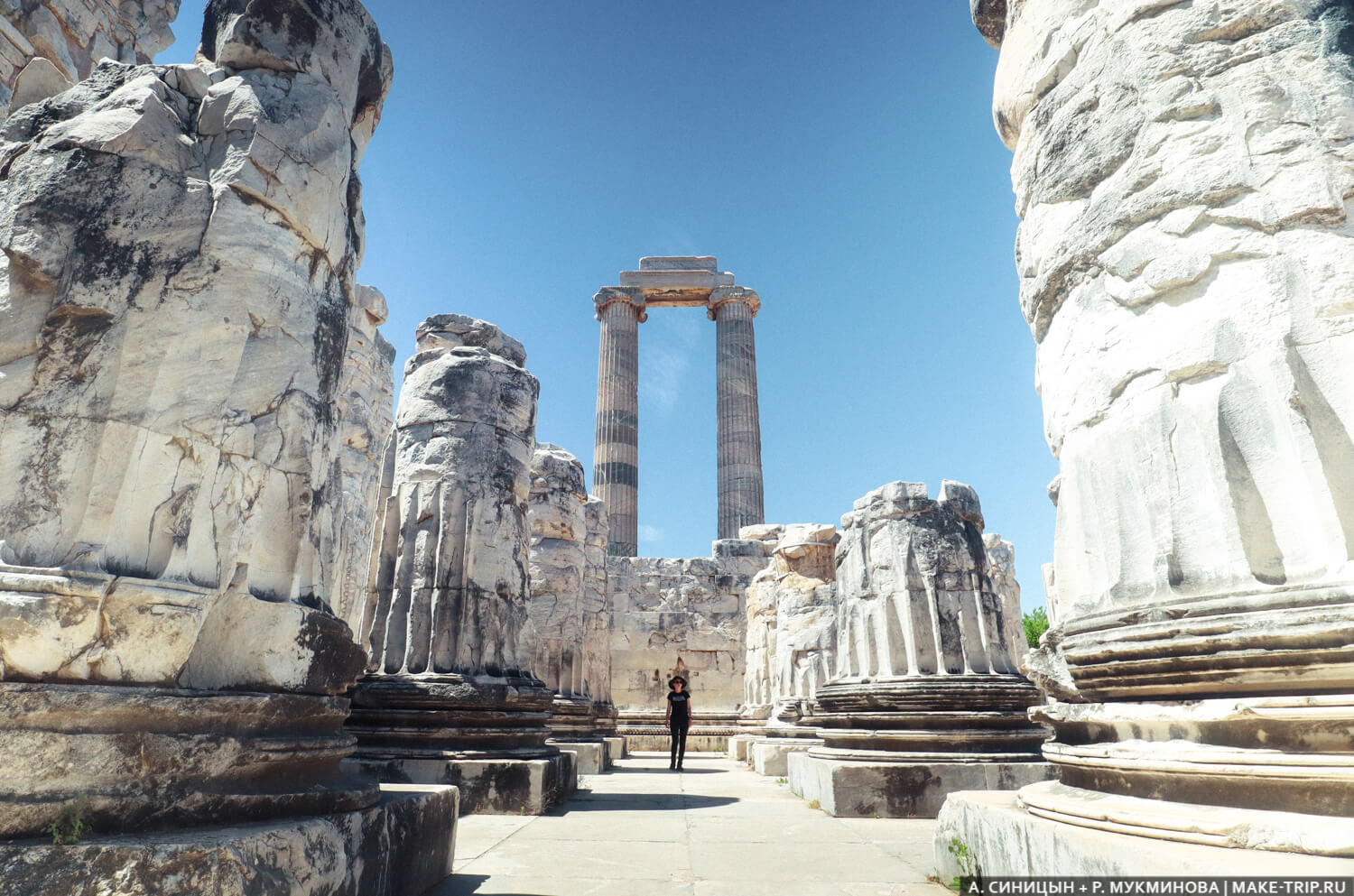 This is me standing among the columns of the Temple of Apollo in Didim – appreciate the scale!
More beautiful places in Turkey
All of the above wonders we have already visited. However, there are a few more beautiful places in Turkey that we haven't gotten to yet, but we will definitely go there later:
Bafa Lake .
The bays of Gökova and Hisaroniü in Marmaris are popular spots for boat trips.
The canyons of Köprülü and Tazy are very popular places, which are actively taken on excursions from Antalya, Alanya, Belek, Side.
The Altyn Beşik Water Cave is a little-known sight in Side area.
Gazipasha Bay Delik Deniz – a wonderful place near Alanya.
Karadeniz and the Kackar National Park – the most beautiful places on the Black Sea coast of Turkey.
Nemrut Dag Mountain is a wonderful place in eastern Turkey, away from the resorts. You can fly here on your own or take a convenient two-day excursion from Antalya.
Write in the comments what you most want to see and where you've already been?