Vinsky Forum
When I was advised to go to Azores I politely declined: no, afraid of falling off the mountain. No kidding, hills attract me by their beauty, but to observe this beauty is better from the side. Every island in the Azores is the tip of a volcano. I had to climb up somewhere, carefully holding a five-liter water canister to my chest, sniffing, puffing and smearing salty sweat all over my face. And then to suffer from sprains in the most unexpected places in the body. Nah, not our theme.
Yes, in addition, my wife slightly afraid of heights. That's why I refused the offer to go to Azores.
And yet the man is a hypocrite. When it turned out that you can fly to Sao Miguel for ridiculous money – 10,400 per person – all my phobias surrendered, but, however, with some reservations. Agreed on a compromise: the mountains do not climb, with a cliff not hanging down, idle talk, the steepest serpentine do not go. Need I add that we lied to ourselves?
Two weeks on Sao Miguel, and no other islands – that was our decision. We just wanted to relax, relax, picnic, swim, and spend the evening in a lotus position on a deserted beach overlooking the ocean (just kidding).
We flew to Sao Miguel from Porto on a Sata International flight. Tickets "mainland-island-mainland" got on a sweet special – 88 euros in two directions per person. I still squeeze my eyes when I remember. I love a good honest sale.
The flight was two hours and a penny, and they not only fed us, but gave us an ice cream cone. In economy, yeah. Nice airline, but the planes (A320) are a bit cramped.
At the airport Mr. Oliveira was waiting for us. More precisely, we were waiting for him, because he was a little bit late. Mr. Oliveira is the owner of the apartments, where we rented accommodation for the first week of our stay on the island. The man is very meticulous, thorough and fantastically friendly. In the same, we rented a car for 2 weeks – "Corsa" 1.2 on the stick with full insurance for 35 euros per day. The car was quite enough, but the hill in the second, and even in the first, where cooler.
Lodging, by the way, was looking for here:
And here is the apartment itself:
The price tag for our period was 400 euros per week, no extra fees (many cut bills for the so-called final cleaning).
Nice apartment, all the equipment is in good order, coffee makers, egg cutters and other stuff, don't think anything bad.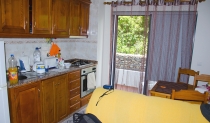 Only the air conditioner is only in the living room, and you have to leave the door to the bedroom open to get a frosty jet.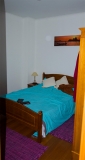 In general it was not hot, but somehow we got used to sleep with a chill at home in Moscow, so here too we did not deny ourselves the pleasure.
LOS ANGELES (for those who haven't lost hope of pictures – see below).
The first night we went to the balcony (a nice bonus) for tea. We went out, I grabbed the sliding door, gave it a nudge – hee hee, and we were left outside in front of a locked door. The balcony door didn't unlock from the outside, which we immediately ascertained by jerking it this way and that. I went into my pocket for a phone – I thought I would call the owner, let him organize a rescue expedition. But immediately I sweated – there was no phone in my pocket. It was perfectly visible through the glass door – it was on the table in the living room, where I had left it. Besides, I remembered that ten minutes ago I had locked the front door myself, left the key in the keyhole, and deliberately, being fucking paranoid, had turned it slightly in the keyhole, so that it would be impossible for the bastard to do any harm. That is, you can't use the spare key, you have to break down the door. The situation became very complicated. We, like zapravskie detectives, invented all sorts of ways to miraculous rescue, one steeper than another. But the inevitable part of any plan was to destroy or damage someone else's property with a final price tag of several hundred euros. So what to do? I'm not "chelopuk", some kind of, to jump out of the second and a half floors on the flat asphalt pad under the balcony. The most ridiculous situation.
After thinking for a minute, I came to a simple conclusion: it could not be that no one had fallen into this tricky trap before us. I looked down from the balcony: no, there were no bloodstains on the pavement. So everyone managed to get back indoors. How were we any worse? And he uttered the old truth from the bearded anecdote: "What the fuck is there to think about – you have to shake it!"
We, like the ensign, took up our initial position, with all parts of our bodies pressed in all directions. Then, in the berserker rush of battle, at the command "three-fifteen" we yanked with all our might. The sound was like a gunshot. At first I thought we had ripped the whole fucking frame out – as if it had not collapsed. Then we were definitely in for some decent money.
But it turned out that the latch had only popped out of its groove. I studied the mechanism, and came to the conclusion: before us, the door had been pulled open just the same, and repeatedly. Aha! So we were not the only idiots. This was slightly reassuring and inspired a certain pride of great-power: "The Russians don't give up! The incident developed a conditioned reflex: not to slam the balcony door, not to let the phone out of our hands, not to leave the key in the keyhole.
Well, let's move on to the Azores. In fact, this is where the report begins.
Sao Miguel will not suit everyone, but it suits me perfectly, and in this I find an inexplicable charm. It's an island where serpentines wind for tens of kilometers, and there are corridors of colorful hydrangeas along the roadsides.
The air here smells green, fresh and something honeyed.
It's +22 degrees here in July, but it doesn't stop you from sunbathing and swimming.
There are small cozy towns where you walk down the street, and people say hello to you, and soon you yourself begin to say hello first.
There are oranges, the sweetest I've ever eaten. And the pineapples are a match for Thai pineapples, with one difference.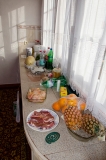 Azores pineapples are sweet and sour at one end and very sweet at the other. In Thailand they are very sweet all at once.
The landscapes here are pastoral. Hundreds of landscapes, one more pastoral than the other.
Here the hillsides are as if shaved – endless pastures from coast to coast, toy cows on the slopes.
And in the evening, the roads are lined with pickup trucks and trucks with flasks and small cisterns of milk in the backs.
Here the expression "goats on the road" is perceived differently than it is here.
Here there is a cool ocean breeze in your face, and sometimes the weather changes several times a day. But we were lucky, and it only rained three times, lightly and strictly late in the evening. But it was cloudy at times.
There are a lot of viewpoints, and it takes about a week to go around them all. Climb higher and… ugh!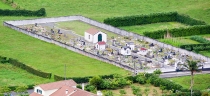 Here the lakes are fanciful shapes and no less fancy colors.
If it's foggy here, you can't see a fucking thing. On the observation deck.
Here, in the evening, some creatures are twinkling, and the stars in the crumbly sky are unusually small. Why so? Secret.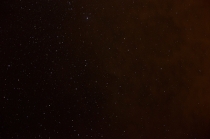 There are no miles of beaches here, and even access to the ocean is almost everywhere difficult. And the shores are, uh, ruggedly rugged.
People swim in this backwater. We didn't go in. We got kind of chilly. Nearby there is a pool with sea water. The entrance is 2.50.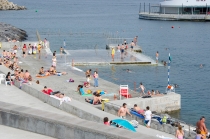 There is a hot ocean, jets of boiling water hitting the water in a rocky lagoon. The place is still poorly arranged, in the evenings the changing rooms along with the cafeteria are closed.
We have to remember pioneer childhood and deftly pull panties under the wrapped around the remnants of the waist towel. The approach to the lagoon on the sharp rocks. Without neoprene slippers do not even narrow (I once narrowed, and my groans sounded the neighborhood as I made my way to the swimming spot and especially back)
Here you can drive on the road for 10-15 minutes and not meet any cars.
Here you can be in a village and not meet anyone.
Here you can sit on the observation deck and stare into infinity in absolute pride of solitude.
There, in the distance, is the free parking lot of a free swimming hole near the "hot ocean."
However, there are viewing platforms where they bring groups of tourists, but there are very few such sites and such groups. There are no crowds and hopefully there won't be.
There are no restaurant halls, no stores full of tourist stuff, and even the fridge magnets you can buy only in a few places.
But in this place there is a hidden Yeti power. Absolutely fantastic place, I was there alone (my wife did not dare to go there, the path is somewhat unpleasant for those who are really afraid of heights). So, I stood there alone, and the frost was biting my skin, and I was peppered from the inside, as a frog with a straw in one place. I wanted to yell, "EGY-GAY-TWAYUMATH. I hung there for about 20 minutes. I want to go there again.
Ponta Delgada, a quiet town with narrow streets, sometimes treacherously one-way.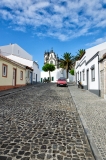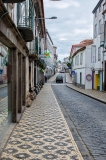 The deserted promenade in the morning.
Processions on the occasion of Espirito Santo, the feast of the Holy Spirit.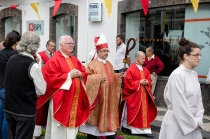 Children are not happy. But adults compete – who has younger children in the column.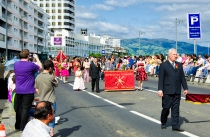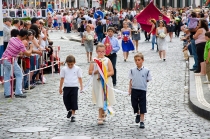 Furnas with its thermal springs and absolutely charming park Terra Nostra. I was so relaxed that I did not take a single picture. Take my word for it, the park is very nice, and not just for nerds. Admission is 5 euros, large pool. We also went to another swimming pool in Furnas, there the entrance is 2 euros. But we liked Terra Nostra more, we were there more than once, soaked in red water, traces of which are not washed out. One thing is not good – they would have had at least some sun beds there. And then lie on the lawn ecologically, but not very comfortable.
And down by the lake, bubbling and tearing out the earthly spirit and buried for a while vats of food, languishing in the heat of hell.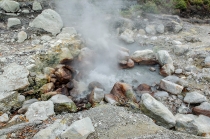 Along the north and south shores are two excellent highways, in places two lanes one way, in places one lane each. The limit is 80-90. Some places are serpentines, even on highways, some are traffic circles, but you can get from the far east, from Nordeste, to the capital in an hour without rushing. Taken from the car while driving.
On the Ponta Delgada – Ribeira Grande highway, the speed limit is 100, locals often break the speed limit. All roads are free. Gasoline – 1.45 – 1.46 per liter. In two weeks traveled 1800 km.
Parking at lookouts is free, parking in villages and towns is almost always free too. I remember paying for parking at Villa Franca do Campo – 80 cents an hour. Well, and in Ponte, too, paid parking lots are many. Other than that, no problem. And no money. It's like a communism.
The small villages and the roads through them – it's a hell of a motorist. Navigator mercilessly lying, calling for a brick, half the village is blocked because of road repairs, and I kryachivaya alley, squeezing along the parked pickup truck, left and right by 3 centimeters. And that's five or six times in a row. Driving through some of the villages took all the energy and all the nerves. But the roads to the coastal viewpoints are almost always through the villages.
On the second week of stay we moved into the middle of nowhere, in the countryside. Candelaria, the south-west of the island. For 450 euros a week we rented half a house. Two floors. Three bedrooms (why do we need so many?) Dining room apart from the spacious kitchen, and a large terrace with a garden.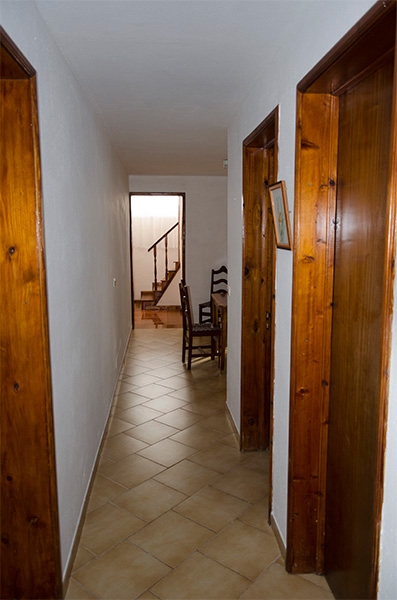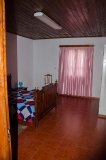 A Dutch family lived on the second half of the house, they had a separate entrance and a patio. We crossed our eyes and tongues only once or twice a day when we went out on the terrace and they on their balcony.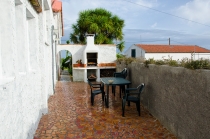 We didn't disturb each other at all (I hope the smoke from the barbecue stand didn't bother them too much).
Ah, those warm lazy evenings, vegetables and juicy local beef on the grill, orange juice (3 euros a liter in a supermarket Sol Mar or squeezed the oranges themselves – 69 cents a kilo). Mice fluttering overhead ("flying, sir!"), the sun burnt red ass rolls in a cotton blanket of clouds and here is darkness and stars … ah, yes, let's not repeat about the stars.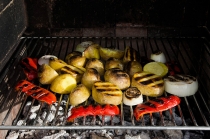 Then the standard issue of the evening program – the expulsion of crawling bugs from the house. Two or three fat cuckoos and two or three millipedes.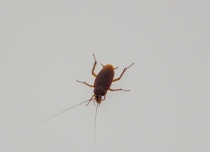 I made a trap out of a cut-off five-liter plastic bottle. Cucaraches were caught literally on the fly. Caterpillars are more cunning, but they can not hide from me.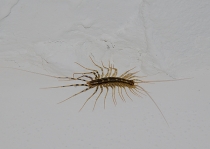 The hardest part was the spider, which settled right under the doorjamb of our bedroom. It never came out completely, and it hid smartly at the drop of a hat.
I did not kill it. So we lived in a state of war, but without fighting. Finally, my humanism was punished, and the impudent spider, on the last day of his stay without declaring war, jumped on my wife from somewhere on the ceiling. A loud shriek was his reward, and he triumphantly flopped down into some crevice. From that moment on, the spider was doomed. Apparently, sensing this, he never showed himself that evening, and the next morning we left without having had time to mount a successful counterattack.
Saomigelsky Peter – Ribeira Grande. It's pretty, flowery, well-kept.
A local beach, and next to it, as usual, a swimming pool.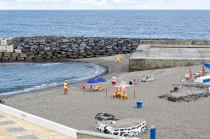 Caldeira Velha. This place reminded me of Dominica. The same impenetrable greenery around. And the same hydrogen sulphide smell from the springs spewing boiling water.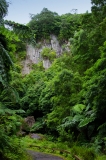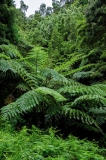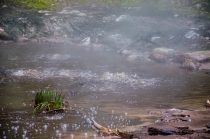 This tent city grew up on the eve of David Maya's visit. The people are ready for debauchery.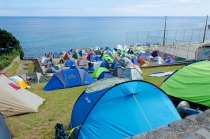 Our stay on the island was heavily influenced by a cat story I wrote about here:
We must have missed something while we were doing the kitty, but I don't regret it one bit, even though the cat story ended very sadly. One day I was sitting on the terrace, looking at the stars. Suddenly I saw a shooting star. I wanted to wish something like that… and didn't have time… Then I began to wait for the next star, constantly repeating to myself: I wish my cat to be well. But the star never fell.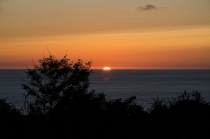 It's sad to think about it and sad that it left a residue in my soul. But, nevertheless, next year we will return to Azores, if no force majeure happens. Moreover, we will return exactly to Sao Miguel. Everything I like is there, and I find an inexplicable fascination in it.
A.Z. Old-timer Posts: 4600 Photo: 265 Registration: 10/24/2003 City: Moscow Thanked (a): 414 times. Has thanked: 489 times. Age: 50 Countries: 56 Reports: 9 Gender: Male
Top 10 Things to Do in San Miguel, Azores
The Azores are quickly becoming one of the most popular tourist destinations in the world. And for good reason.
From amazing scenery and amazing greenery to scenic hiking and notable volcanic activity, the Azores are simply second to none when it comes to exploration and natural beauty.
San Miguel, Azores Islands
San Miguel courtesy of Pixabay
Where are the Azores?
For those of you unfamiliar, the Azores are an archipelago of nine islands. Located in the middle of the Atlantic, about 900 miles off the coast of their home country of Portugal, the Azores are one of the most exotic places on earth.
Each island retains its own unique character and distinct cultural identity.
If you are planning a trip to the Azores, chances are you will spend at least a few days on the largest and most developed island, Sao Miguel, which makes up more than 50% of the population of the archipelago.
From natural geothermal springs and huge craters to charming towns and fresh cuisine, Sao Miguel is sure to be a fun and fulfilling place to visit.
Click here for an interactive map on Google
When to visit San Miguel, Island
June through September are the best months to travel to the Azores.
The weather is at its warmest and driest during this time, peaking in July and August. Summer weather is usually around 25 Celsius (77F).
Temperatures in the Azores don't fluctuate much, but November through March is the rainy season. Winter doesn't get too low, with temperatures fluctuating around 17 and 18 degrees Celsius. (62-64F)
Take one of these guides to the Azores and Portugal
The Azores 25 secrets of a local guide
Azores Bradt Travel.
How to get to San Miguel, Azores
10 countries offer direct flights to the Azores from various hubs, including:
Direct flights from Porto and Lisbon to Portugal
Direct flights from California and New York, USA.
Direct flights from London, England to the Azores
What to do on the island of San Miguel, Island
So, if you book a trip to the Azores on your next trip, here are 10 things you just can't miss when visiting San Miguel Island, Island.
1. See the Cidades Viewpoint at sunset
Perhaps the most famous viewpoint in the Azores is Miradouro da Boca do Inferno, overlooking the various lakes and craters of the Cidades Seti.
While a daytime visit is certainly an option, why not head to the viewpoint at sunset?
You'll need to take the 15-minute trail (since the path is closed to vehicles later that day), and the whole place will certainly be worth it for you.
Take some time to relax and enjoy one of the most beautiful views this island has to offer.
2. The only tea plantation in Europe
You read that right! San Miguel, a small island in the middle of the Atlantic Ocean, is the only place in all of Europe where you will find a tea plantation.
Not only can you walk around the Cha Gorrean factory, take part in a tasting and learn about the tea-making process, but you can also wander through the tea field itself.
Although there is an official trail to participate, you can also just walk your way to the top of the fields where you can see some spectacular views from above.
3. stop at Miradouros (or 10 of them!)
Miradouros (or viewpoints) are everywhere in San Miguel.
As you drive along the roads, you're sure to see signs indicating that you need to pull off at a certain spot to see one of the island's many breathtaking scenery.
Whether it's a lagoon, town or scenic coastline, there will be many options, including:
Vista do Rei.
Santa Iria
Ponta do Sosego.
Pico do Ferro and more.
4. Dining with a view of the Atlantic
One of the best restaurants in San Miguel is Bar Caloura, a fish restaurant located about 20 minutes east of the main town of Ponta Delgada.
The restaurant offers a wide variety of fish dishes that are some of the freshest in all the Azores.
Try to get a table closer to the water so you can really enjoy your dinner with a view.
Bonus tip: There's a pool next to the ocean if you're ready to take a dip before your meal.
5. End your day at a hot spring
If there's one thing San Miguel doesn't have, it's the number of natural hot springs located all over the island.
After a long day of sightseeing and hiking, head to one of them to relax and soothe those muscles.
You can choose the natural hot thermal spring of Ponta da Ferraria.
Tip: Go there closer to low tide for the full effect
Caldeira Velha's warm waterfall and pools, or go to Furnas, where you can find Poca da Dona Beija and the Parque Terra Nostra orange pool.
Insider tip: Be careful about your choice of swimsuit! The sulfur water can give it quite an odor and potential stain .
6. Walking the trail in Lagoa to Fogo.
Many people who visit Lagoa do Fogo head there to admire the spectacular view from above and then take the short 30-minute walk to the beach.
However, it should be noted that there is actually a second hike to take part, one of the best options on the island.
The four-hour route from Praia to Lagoa do Fogo leads through farmland, forests and lush greenery before arriving at the base of Lagoa do Fogo.
Believe me, this is one hike you must experience for yourself!
7. Party at the Festival.
You're bound to encounter a festival or two in the Azores, and San Miguel has been known to have its share of them.
One of them is the famous PDL White Ocean Festival, which takes place in the summer when tens of thousands of people head to Ponta Delgada.
In all directions, people will be in white T-shirts and pants, with crowded bars and concerts playing their music.
The atmosphere is certainly very different from what you would experience on a normal night out on the town.
8. Eat Cozido – food cooked in the ground
In the city of Furnas, you will encounter several geothermal areas to walk around and explore.
Around these areas, you may also notice small covered holes in the ground scattered throughout.
In these holes, local restaurants make a local stew called Cozido.
That's right, they cook the food in the ground and let Mother Nature take over!
If you want a combination of beef, chicken, pork, vegetables and more, this is the dish for you.
Many restaurants around town will have it available, so be sure to visit one to try it for yourself.
9. Hike Around Sete Cidades Lakes.
Another stunning hike will take you around the Sete Cidades crater.
The two lakes Lagoa Azul and Lagoa Verde, blue and green, can be seen from all sides as you walk around the crater and down into the town of Sete Cidades itself.
The hike begins at Miradouro da Boca do Inferno, mentioned above.
Read about the full Sete Cidades hike here.
10. Recreation in the city of Ponta Delgada
Although San Miguel can't be limited to all the incredible natural beauty and hiking trails, you can have a nice time strolling through the quaint town of Ponta Delgada to start or end your day.
The city is full of beautiful Portuguese architecture, cobblestone streets and unique street art.
Sitting in the square or in an outdoor cafe is the perfect way to enjoy and enjoy your surroundings.
This touches on 10 things you just can't miss when visiting San Miguel Island in the Azores.
I hope you enjoy your time there and feel free to reach out with any questions and be sure to leave your tips in the comments below!
Pin to save to Pinterest
Author Bio.
Charles is the founder of TripTins.com, a travel website full of detailed iTIN libraries and comprehensive guides that will save you the trouble.