5 reasons to go to Canada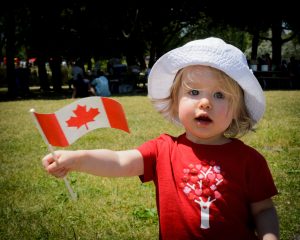 Why should you come to Canada? Canada is an amazing country with a rich history. The local nature is particularly beautiful and diverse: mountains, lakes, nature reserves, forests and glaciers. Here you can see the most unusual natural phenomena, like geysers or huge trees. In addition to the flora and fauna in this country is famous for its high standard of living. There is free medicine, clean city streets and very cozy architecture. What else can be found in Canada?
Reasons to go to Canada
Cities
Canadian cities are multicultural and modern. Here you can easily meet people from Asian countries, French, Indians, Germans and Russians. The most interesting cities are Vancouver, Toronto, and Montreal. Here you will notice how the urban atmosphere is closely intertwined with the mountain scenery, French architecture, and the banks of rivers and lakes. All these are especially reflected in the behavior of local people and their way of life.
Compared to the United States, cities in Canada are very small. This can be considered a positive feature, because it will be easier for you to get around them during your trip. By the way, crime is low here, so you don't have to fear for your wallets and valuables!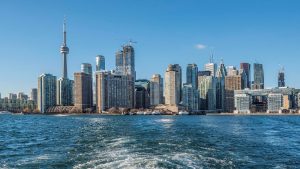 Canadian nature
Canada holds the record for the number of natural landmarks. It can compete only with Russia in the number of its "natural treasures". Here you can conquer the highest mountains, admire the most beautiful waterfalls, and visit large reservations. Canada even has deserts!
We've selected the most interesting places to visit if you decide to go to Canada:
Dinosaur Provincial Park is a national park in the province of Alberta. It is famous for having the largest accumulation of fossilized dinosaur skeletons. More than 500 dinosaurs of 39 species have been found in the dinosaur park;
Canadian Rocky Mountain Parks . If you want to enjoy the extraordinary views of the northern forests against a rocky mountain backdrop, this is your option. The parks you can visit are Banff, Yoho, Jasper, and Kootenay;
The Cabot Trail is a long road that sprawls on the north coast of Cape Burton Island. This attraction combines the grandeur of the rocky mountains with the beauty of St. Lawrence Bay;
Niagara Falls is one of the most mesmerizing natural phenomena. The Falls complex is 53 meters high, but because of the many large rocks at the bottom, it appears to be only 21 meters high.
The Dinosaur Rocky Mountains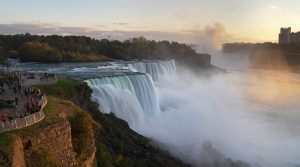 Affordable Prices
Canada is not as expensive a country as it may seem. You should go to Canada if you are a frugal person. Historically, the Canadian dollar is cheaper than the American dollar. Despite this difference, Canada has plenty of quality goods and delicious food. Toronto is considered the most expensive city in the country, but prices here are still much lower than in the United States.
You should come to Canada for the outdoors
Because of the abundance of forests, mountains, rivers and lakes Canada attracts many tourists who love fresh air and extreme sports.
A small list of the most popular extreme types of recreation in Canada:
Snowboarding;
Skiing;
Mountain travel;
Kayaking, canoeing, kayaking;
Mountain biking;
Hiking;
Fishing.
Festivals and concerts
Canadians love fun and know exactly how to organize their leisure time. International festivals and unusual events of all kinds and genres take place here all the time. If you are a fan of noisy events and colorful spectacle, then you should definitely go to Canada.
What you need to know about traveling in Canada by train

Travelling by train is a convenient, comfortable and relatively affordable way to get around Canada. However, it is worth realizing that the Canadian rail system does not have such a long and continuous track, and convenience of use as, say, the European. In addition, in Canada, train travel can often be not so cheap, although there are positive changes in this matter on the main railroad tracks.
VIA Rail is the only major rail carrier in Canada. Its trains run from the easternmost point (Halifax, Nova Scotia) to Vancouver in the west. For the most part, the company's routes are located in the south of the country, where the population is concentrated, and in some areas slightly north. VIA Rail's busiest route is Quebec-Windsor, which includes stops in Montreal and Toronto.
VIA Rail does not operate in either territory, nor in the Atlantic provinces of Prince Edward Island and Newfoundland and Labrador.
As for classes of service, VIA Rail provides economy and business (otherwise known as "VIA 1"). First-class cars are available for long-distance travel. VIA Rail has a mixed reputation among those who use its services. The most common complaints are late trains, as well as long stops (often due to waiting for freight trains, which have priority in using the tracks). Wireless Internet is available, but picks up usually in certain places.
Large Canadian cities like Vancouver, Toronto and Montreal also have their own railroads, extending to nearby smaller towns one or two hours away.
In addition to VIA Rail and smaller local companies, there are other operators in Canada who operate older, historic trains and those whose routes pass through scenic areas (such as Rocky Mountaineer in the west).
1. Western Canada/Canadian Prairies: British Columbia, Alberta, Manitoba, Saskatchewan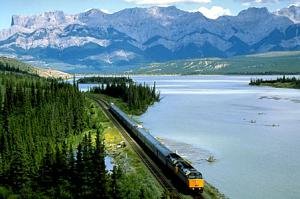 Photo gocanada.about.com
VIA Rail's operating scheme is not always clear. Calgary, for example, has no stopping point on the company's routes, despite the fact that the city is a major hub of activity for those visiting Alberta and British Columbia. In contrast, it is worth noting that VIA Rail takes passengers to some towns in rural areas with fairly small populations (Churchill, for example). Anyway, it's easy to explain. These routes are run on public money, since there is no other way for the residents of these towns to get to other communities throughout the year. Many of these backwoods locations may be of interest to you if you are a tourist. Churchill in Manitoba, for example, is known for its polar bears.
The main west coast and prairie rail routes run through Edmonton, Jesper, and Vancouver, as well as through Edmonton, Saskatoon, and Winnipeg. Incidentally, the train on the Jesper-Vancouver route has an excellent view of the Rocky Mountains.
2. Central Canada: Ontario and Quebec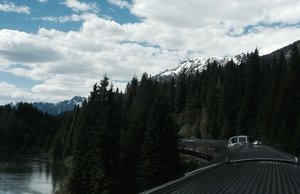 Photo gocanada.about.com
Ontario and Quebec are where VIA Rail trains run most heavily. The Quebec-Winnipeg route is located here, within which the trip from Montreal to Toronto is popular.
Destinations on the Ontario routes may interest visitors in cities such as Kingston, Belleville, and Stratford (site of the Stratford Festival).
GO Transit is an operator that handles passenger transportation between Toronto and the surrounding communities of Niagara Falls, Hamilton and Barrie. GO Trains runs regularly seven days a week. There are also buses under the GO Trains name on the same routes.
Atlantic Canada: New Brunswick, Nova Scotia, Eastern Quebec.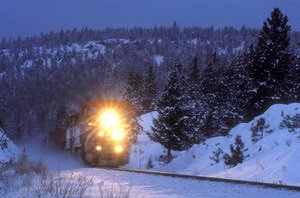 Photo gocanada.about.com
The most common way to travel between the seaside (or Atlantic) provinces of New Brunswick, Prince Edward Island and Nova Scotia is by car or tourist bus. The railroad is not a major mode of transportation here. Moreover, VIA Rail does not operate in the provinces of Prince Edward Island and Newfoundland and Labrador.
However, VIA Rail does have an overnight Montreal-Halifax route that is popular.
4. the Rocky Mountaineer.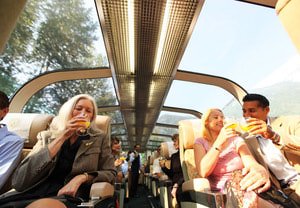 Photo gocanada.about.com
Since 1990, the Rocky Mountaineer has been running the most marvelous routes with the most amazing views, while improving the standard of rail transportation in parallel. As more than just a point-to-point passenger carrier, the Rocky Mountaineer offers entire packages that include fine dining, deluxe compartments, and access to a second-floor carriage with a glass ceiling through which you can view all the magical beauty of the Canadian countryside.
5. Historic railroads and railroads with scenic views from the coach
Photo gocanada.about.com
Canada also has several companies that provide transportation services on vintage trains. The point here is more about making pleasant memories from the trip, rather than making a quick trip from point A to point B.