15 places to visit in England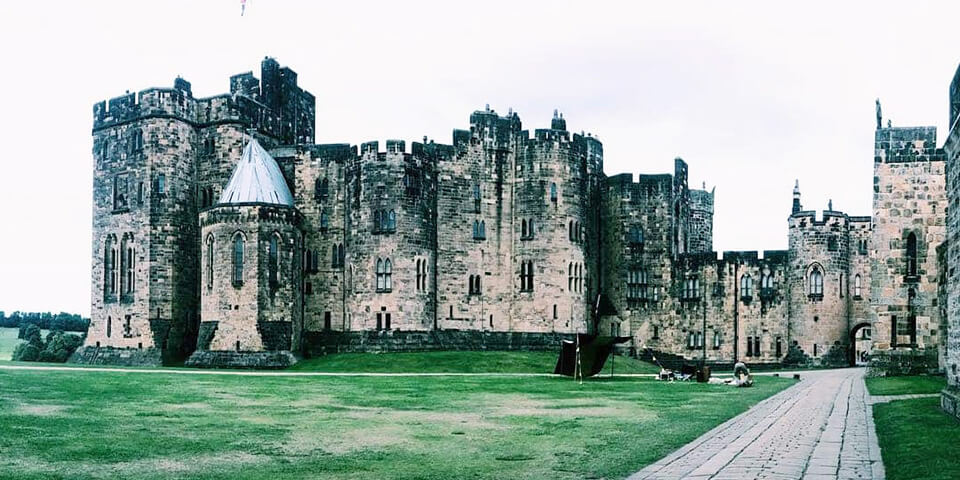 England – the country is not very big and for some not favorable to the climate, but popular among tourists. About 38 million people visit it every year and it is consistently ranked in the top 10 most visited countries in the world. Its capital, London, is the second most visited city in the world, with 20 million tourists every year!
But London is not the only thing to see in England. The country is full of various sights, beautiful and rugged landscapes, and cozy towns.

In this guide you'll find 15 places to see and discover England from all over the world!
1 South Dorset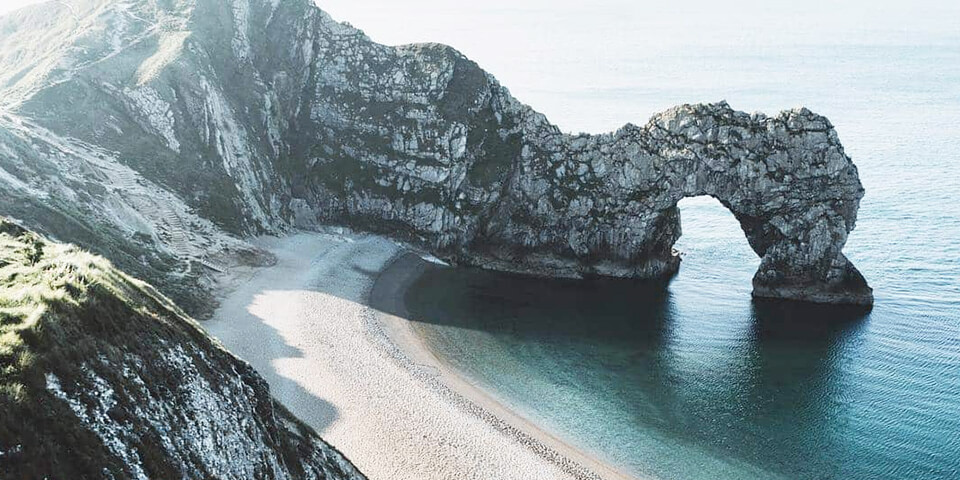 @hostelworld.com
For those who love holidays with incredibly beautiful scenery, South Dorset is perfect. This part of the county is notable for its small seaside towns that are full of fresh seafood and interesting spots. One of the most interesting places in Dorset is the famous Jurassic Coast, which begins in East Devon and reaches Swanage. These cliffs were formed in the Triassic period 250 million years ago. The famous Durdle-Dore limestone gateway is located just in Dorset!
2 Brighton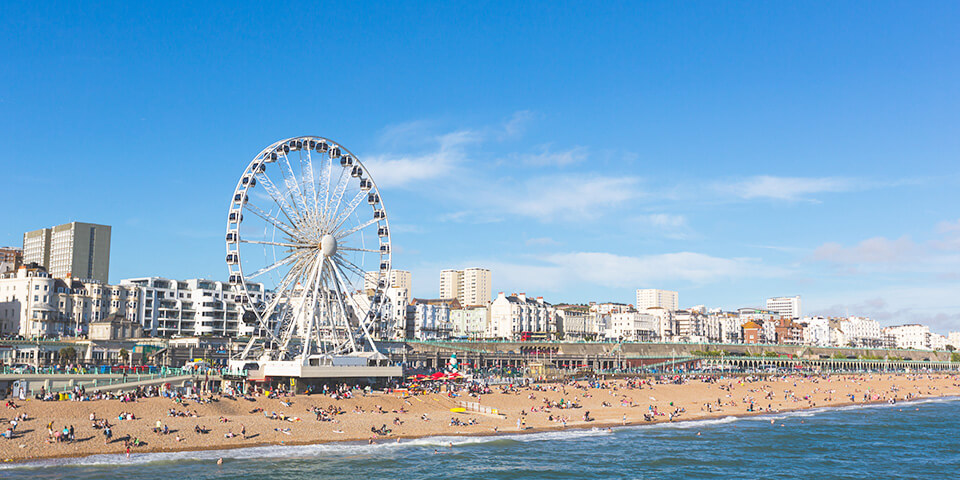 This little town is great for a romantic getaway, a family seaside stroll, or a party of friends. The beach area is full of small restaurants with the traditional English dish of fish and chips. On Brighton Pier you can find rides and cafes. Yet the city has not lost its classic English look and historical value.
3 The Cotswolds / The Cotswolds.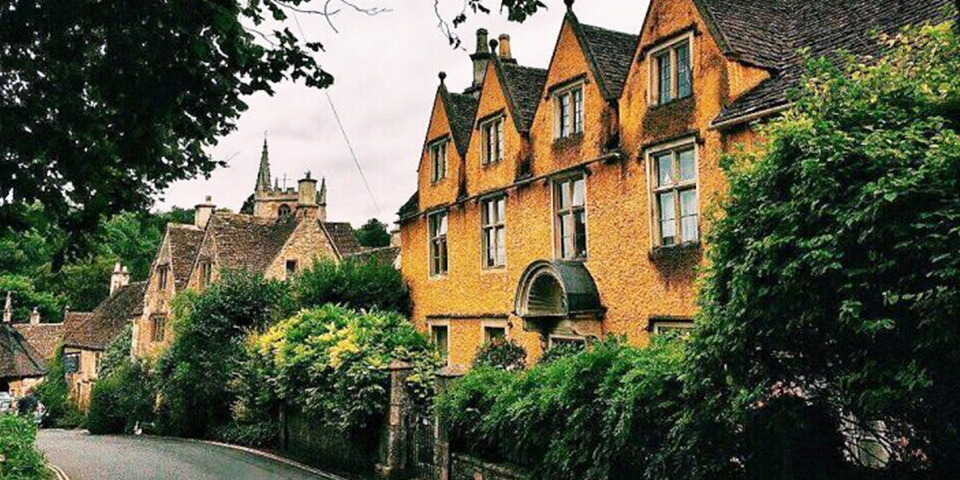 @hostelworld.com
If you're looking for a purely English place, the Cotswolds are perfect for it. Small villages, stone cottages, and winding streets immerse you in the wonderful atmosphere of old England. One of the most interesting places in the Cotswolds is the wildlife park, where you can find a variety of animals, from rhinos to lemurs. Also popular is Sezincote Manor with its Indian Mughal palace. Here you can enjoy rural life and stroll through quiet corners with wildlife.
4 London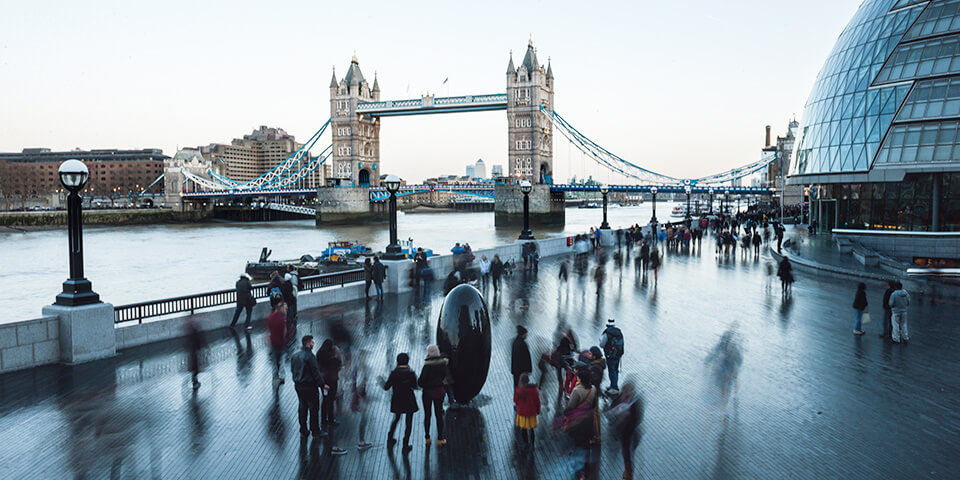 London is undoubtedly the main attraction of England. It is the permanent capital of this country since the 11th century, and its historical center is full of buildings from different eras. The ideal option to get to know the city is a river cruise on the river costing £10. You can see all the most important buildings in London, both historical and new attractions like the London Eye.
5 The Lake District / The Lake District.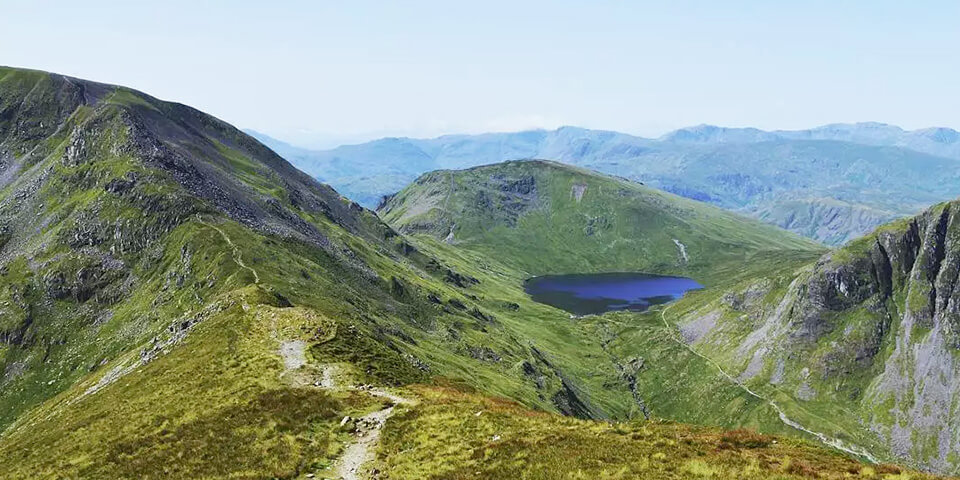 @hostelworld.com
This national park in the northwest of England is worth a visit for lovers of beautiful scenery. It's considered a true jewel of the north and boasts four of the largest lakes and the highest point in the country, Scofell Pike Mountain. Cozy pubs with home-cooked meals, hiking and outdoor adventures, biking, canyoning and other interesting activities can be found in the Lake District. You can also find museums and homes of many artists and poets who have been inspired by this region to create.
6 Liverpool / Liverpool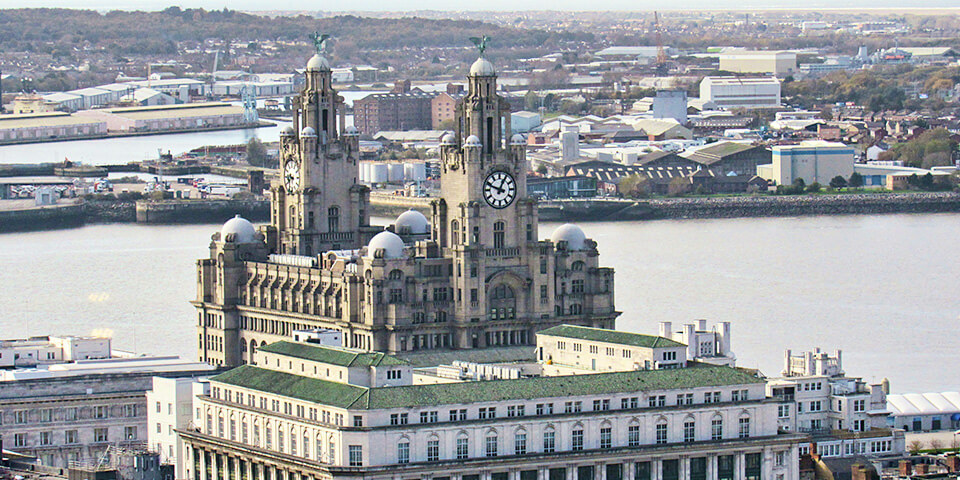 This city was pretty bleak at the beginning of the last century, but The Beatles made it the center of youth life in England. There are many monuments of architecture here, including the port buildings of Liverpool, which are a UNESCO World Heritage Site. This northern port city can offer a 3-hour walking tour of its most famous spots. It combines the ruggedness of a seaport with a modern city full of nightlife.
7 Newcastle upon Tyne / Newcastle upon Tyne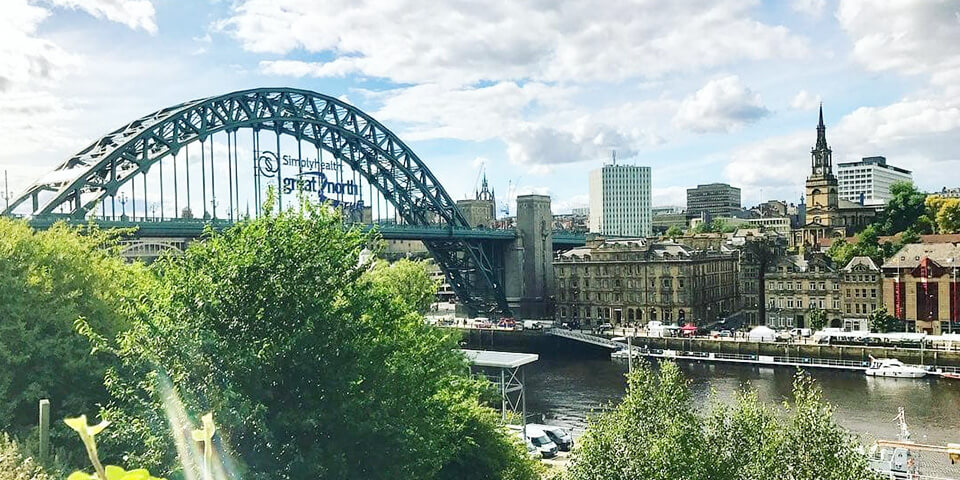 @hostelworld.com
Newcastle, as it is abbreviated by locals, is one of the friendliest cities in England. It played an important role during the Industrial Revolution because of its coal production. Near Newcastle is the largest shopping center in Europe, the Metrocenter. In the city itself there are many stores, shipyards and a port on the River Tyne.
8 Cornwall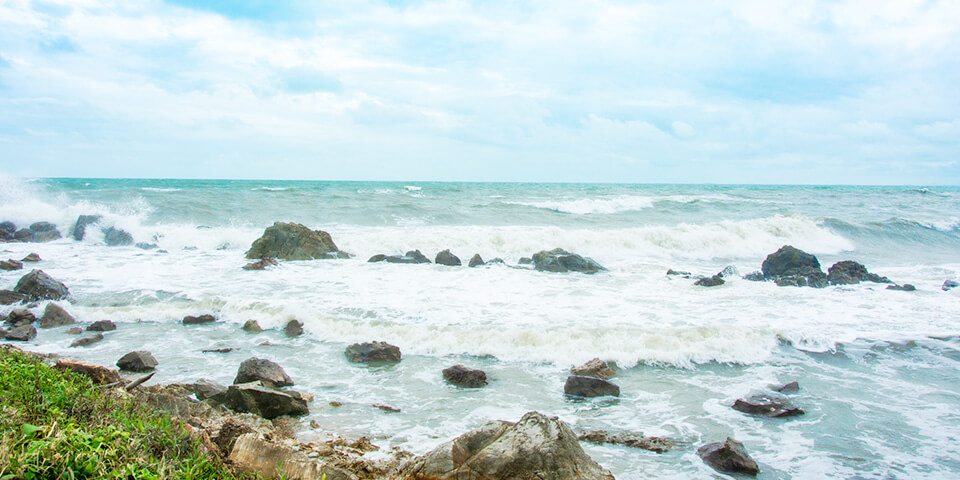 Cornwall is considered one of the best places in England for coastal holidays. Very few places in the country can boast such beautiful beaches and breathtaking scenery. The South West Coast Path is a gem for hikers, and the bays are ideal for surfing. You can also explore the ruins of the legendary King Arthur's birthplace, the small resort town of Perranport, and other attractions in Cornwall County!
9 Cambridge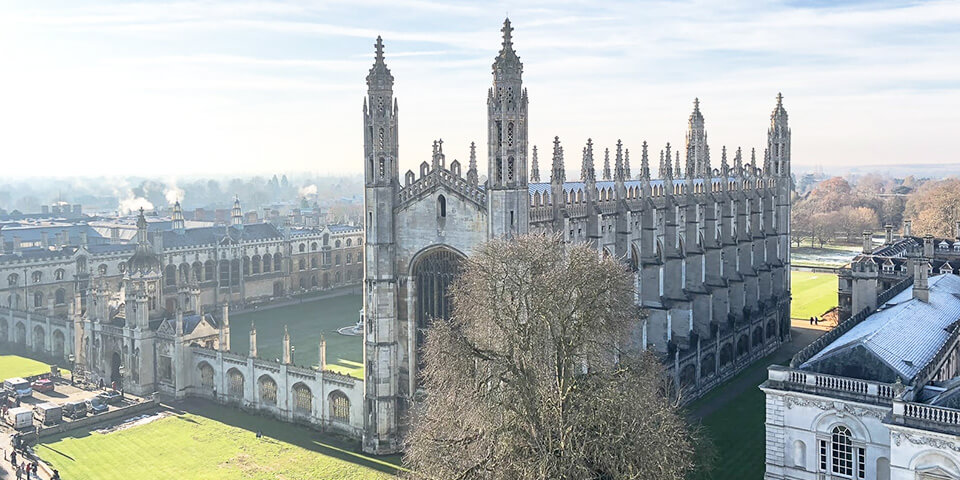 @handluggageonly.co.uk
Everyone knows this city for the university, which has the same name. In fact, it is a whole network of thirty colleges that ties the city together. Cambridge takes you back to the Tudor era, as there are many old buildings and a very different atmosphere. Naturally, because the city is over 2 thousand years old, and the unique architecture has been preserved since medieval times. In addition, there are many old buildings in the city, such as the Guildhall Museum, which has 800 years of history.
10 Devon / Devon.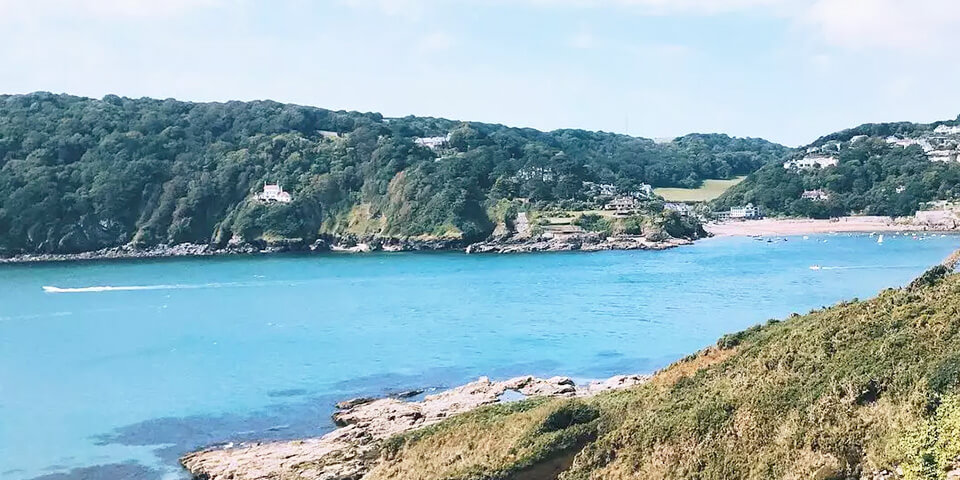 @hostelworld.com
Devon, particularly the famous Gorge, feels like it takes you from England to somewhere tropical. White Lady Falls, Black Rock, the popular Devil's Cauldron Gorge, and more can be seen in this unique part of England. At the top of the cliff you can find a chapel that is still active and holds Sunday services. In Devon itself, you can stroll through the winding streets, spend a weekend camping, sunbathe on the beach, or surf.
11 Alnwick / Alnwick.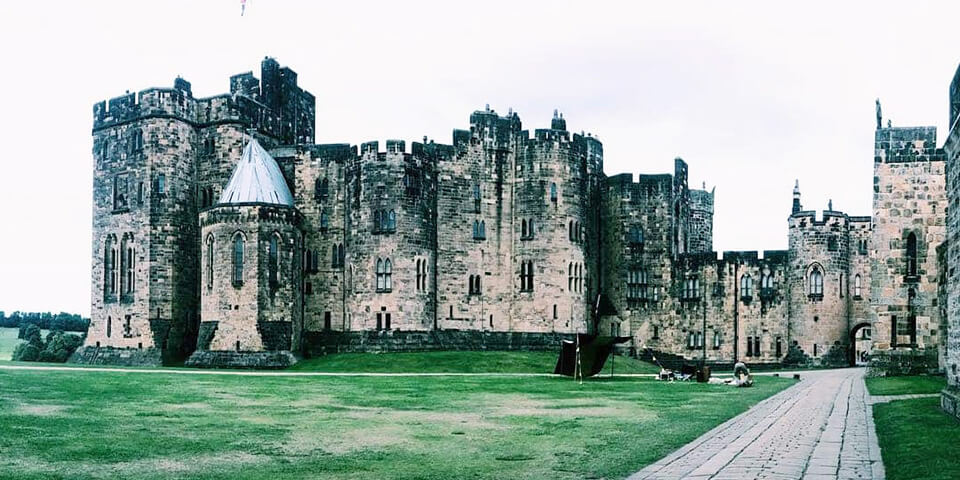 @hostelworld.com
For those who love the Harry Potter universe, the county of Northumberland, and in particular, Alnwick Castle (spelled "Alnwick") is a must-see. In it filmed some scenes from the movies. You can also see it in the TV series Downton Abbey. You can find one of the biggest bookstores in Europe, lots of beautiful places, Dunstanborough Castle, and Farn Island nearby.
12 Manchester / Manchester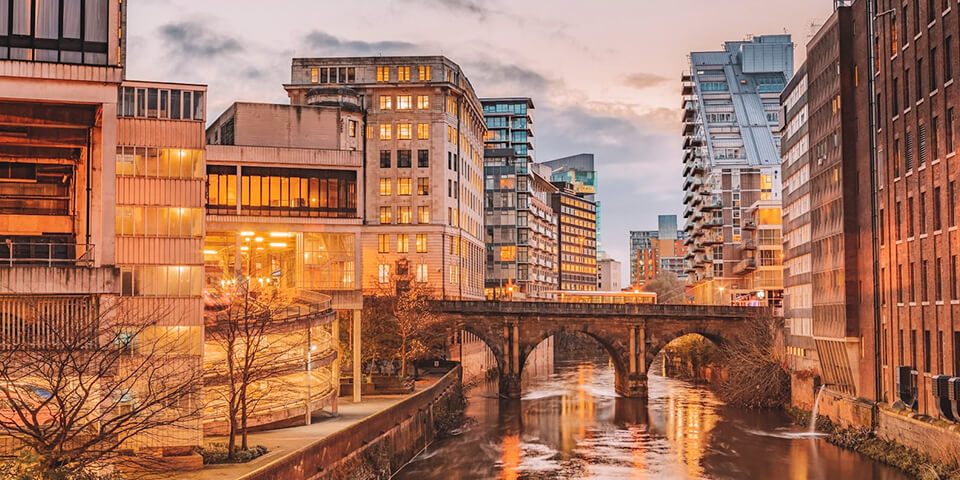 @handluggageonly.co.uk
This city in Northwest England was also at the center of the Industrial Revolution. It boasts just about everything – big stores, lots of hotels, street art. Manchester has many clubs for those of a different orientation, as well as plenty of nightlife; there are also two universities and dozens of colleges, which provide the city with a steady stream of students.
13 York / York.
@hostelworld.com
This small and ancient city in the north of England is one of the most beautiful places. Its main attraction is the Gothic York Cathedral, which anyone can visit. It has the largest stained glass windows in the world! York also boasts charming cobblestone streets that were the inspiration for the Slanted Alley in the world of Harry Potter.
14 Oxford / Oxford.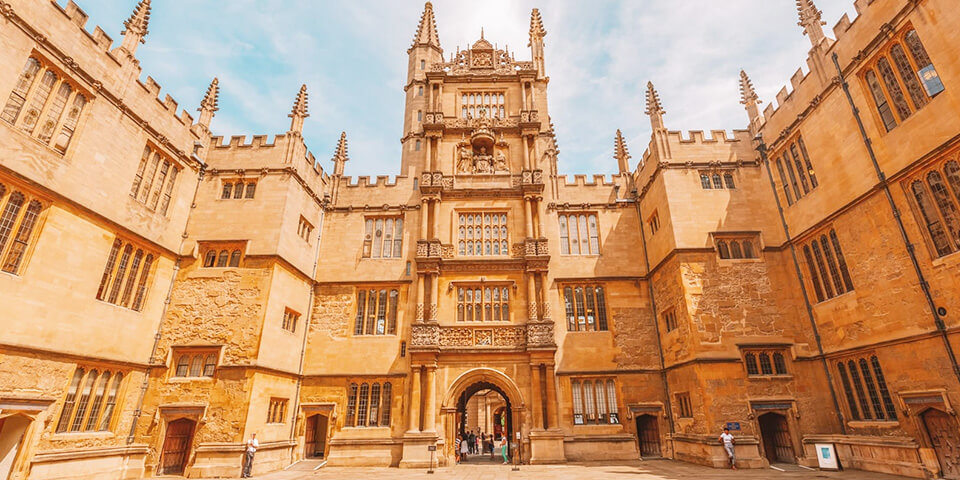 @handluggageonly.co.uk
Oxford could be considered Cambridge's chief rival among English universities. But tourists should visit both cities, especially Oxford. This amazing place boasts the enormous Bodleian Library, founded in the late 16th century, the Botanic Gardens, and the Oxford Theater. This city has a unique charm and can even offer a trip on a flatboat.
15 Stonehenge, Wiltshire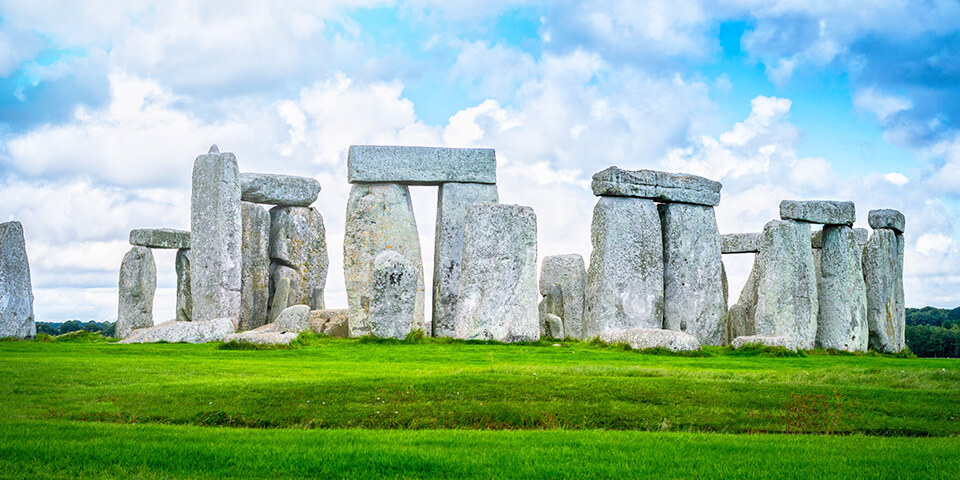 For those who want to see their ancestral heritage for themselves, a trip to Wiltshire is perfect. Just 130 kilometers from London is a huge cromlech known as Stonehenge. This ancient structure is a UNESCO World Heritage Site and attracts thousands of tourists. Scientists and historians are still unable to say exactly how and who built Stonehenge.
Those who think that England is just a land of mist and rain will be greatly surprised when they get to know its great diversity. It has a rich and ancient history that can be seen right in the streets of English cities!
Do you like this article? Support our project and share with your friends!