Best hot springs in Mexico
Best hot springs in Mexico
Video: Tolantongo hot springs dangle from a cliff in Mexico 2022, September
Hot springs are the result of geothermal or volcanic water. From the earliest civilizations on earth to the present day, human beings have been fascinated by these seemingly magical pools of soaring water used for relaxation, healing, and rituals. For hot springs fanatics, Mexico offers options for all budgets and tastes.
Grutas Tolantongo.
Performed as a cooperative by locals, Grutas Tolantongo is one of the best large hot spring complexes in Mexico. Tunnels, grottos and dozens of cascading pools are set amid a rocky natural landscape. One of the highlights of Tolantongo is that you can camp or stay in your simple comfortable cabins on the property. Weekends and holidays are filled with people, so come during the week to avoid the crowds.
A Grutas s / n, San Cristobal, 42370 Tolantongo, Hgo., Mexico
Grutas de Tolatongo │ © Carlos Adampol Galindo / flickr
San Miguel de Allende
Located minutes from what has been voted the best city to live in the world by Condé Nast readers, there are several hot springs complexes to take a day off from shopping and eating in San Miguel. Hacienda Taboada is a grand hotel complex in the middle of the desert with an Olympic pool and several manicured gardens and small pools. La Gruta, a more intimate hot springs set under a canopy of trees with a grotto, several small waterfalls and a series of pools that increase in temperature as you move from one to the other. There is a restaurant and drinks by the pool.
Hierve de Agua.
Hour os so outside the city of Oaxaca you can experience absolutely beautiful rock formations and petrified waterfalls created by hundreds of years of dripping water oversaturated with calcium carbonate and other minerals. Water springs from a rocky outcropping at the top of a ravine and there are several hot spring pools for dipping. If you are looking for a natural setting, this place, unlike many on the list, has minimal tourist infrastructure and has some of the most spectacular views.
Ojo Caliente.
The town of Ojo Caliente in the state of San Luis Potosi has several hot springs resorts. These complexes are more like public swimming pools with hot water. They have bathrooms, restaurants, and green picnic areas. Well known are La Noria, La Cascada and Centro Vacacional Gogorrón, which has cabins and a hotel, as well as small Roman baths that you can rent for private groups.
Termas de San Joaquin
To enjoy the luxurious hot springs without the crowds, go to the Termas de San Joaquin hotel in Coahuila and visit their five domed pools, which vary in temperature and have the atmosphere of ancient Roman baths. You don't have to stay at the hotel to enjoy the pools, but you can pay the general admission fee for the day. There is food and drink as well as bathrooms and changing areas. The hotel offers massages and beauty treatments if you want to pamper yourself all day.
Agua Blanca
The Agua Blanca eco-resort and spa is located near the Michoacan butterfly sanctuary in Jungapo. In addition to a series of 90-degree pools, grottos and waterfalls, they also offer a long list of nature adventures in their 30 hectares of subtropical forests. They also have an organic garden, livestock farm, zipline and many other family-friendly activities.
Agua Blanca, Camino Real a las Anonas Num 1, Agua Blanca, 61470 Yungapeo, Mich.
Tecotzautla
El Geyser is somewhere between a public swimming complex and a water park, with several large pools, slides, zipline, campground and hotel, as well as cooking grills and lifeguards on duty. They also have one of the largest volcanic holes in Latin America, which unfolds steam day and night. Nature lovers looking for peace and tranquility will be disappointed, but families with children will have a great time.
El Geiser S / N, Uxdejhe, 42461 Tecozautla, Hgo., Mexico
The Zentic Project.
The Yucatan Peninsula is already a culturally magical place, now you can also indulge in a deep soak in the thermal waters of Project Zenti'k, an art-boutique hotel with a series of underground caves and water that fluctuates around 95 degrees. The hotel has bungalow-style rooms and spa treatments to complement the hot spring experience.
Calle 30 192c, (por 27 y 29), Fernando Novelo, Fernando Novelo, Valladolid, Yuc
For health in Mexico.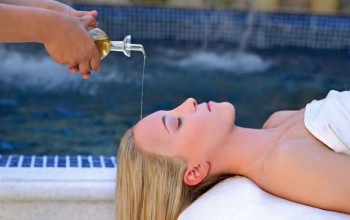 A gentleman's set of the most common Mexican stereotypes – heat-hot air, searing cuisine, an oversized sombrero hat, a passionate guitar plucking, and – of course! – a shot of tequila under a cactus. Well, the list is good, but it definitely lacks the Mexican resorts, adored by our American neighbors and almost unknown to us: we're going to make up for lost time immediately!
Surprising and remote country, Mexico was seemingly created especially for those who want to relax away from the "overpopulated" compatriots resorts. In Mexico you will find both traditional seaside resorts, alpine and balneotherapy resorts. Perhaps the only disadvantage of Mexican resorts is that they are too far from Russia, but this is a case where the game is worth the candle.
Resorts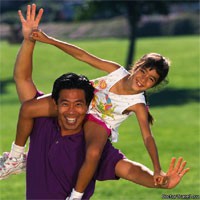 The booming and proud names of Mexican resorts have been stirring the spirits of tourists long before their visit. Los Cabos! Acapulco! Puerta Vayarta! After visiting the capital of Mexico City (Mexico City is very well known thanks to the TV series) tourists set off to the shores of the Caribbean Sea, or the "quietest" ocean in the world. The best place to start is Cancun. In the first minutes after the arrival of this place does not seem too comfortable – so it's so humid and hot air. But once you get used to it, you begin to understand that the turquoise waters of the Caribbean Sea, the dark outlines of mangroves, the city, which stretches along the coast as the number "7" – this is probably one of the most beautiful views on the planet. Cancun is world-famous for its crystal clear sea water, white sand, and luxurious diving, and if you are used to an all-inclusive system, this is the resort for you. Please note: the local beaches use a flag system – the green flag invites swimming, yellow warns inexperienced swimmers that today it is better not to tempt fate, and the black or red strongly prohibits water procedures. Cancun hotels are known for their high quality of service. Five-star Cancun Palace (Blvd. Kukulkan. Km. 14.5, from $170, or 120 euros per night) and Fiesta Americana Condesa (Blvd. Kukulcan Km. 16.5 – from $ 125, or 88.5 euros) will provide all conditions for a luxurious vacation. You can also choose from cheaper resorts such as Flamingo Cancun Resort & Plaza (Blvd. Kukulcan, Km 11, from $ 74, or 52.5 euros).
The real Mexico begins just outside Cancun. An hour away from the city is Hotel Tides (Riviera Maya Playa Xcalacoco Frac 7, from $525, or €373): villas scattered over a huge area, which makes it look like a Mayan village lost in the rainforest. All the furniture in the apartments are made of wood cut down during the full moon – which, according to Mayan beliefs, brings good luck to the house. Especially unique experience brings a night walk along the paths, lit by torches – in the Tides there is no artificial lighting …
Los Cabos is a resort area in Southern California that is world famous for its mineral springs and stunning views of the bay. On one of the best beaches is the Hilton Los Cabos Hotel (Carretera Transp. Km. 19.5, San Jose del Cabo, from $170, or €120, per night), known for its golf courses designed by famous designers. This hotel does a unique relaxing spa treatment called Spa Ixchel. Ixchel is the Mayan goddess of the moon, and according to ancient Mayan beliefs, it is the moon that embodies peace, purity and perfection. SPA zone includes mineral springs, aerobics room, the most modern training equipment, children's club and a magnificent beach. The buffet in La Hacienda restaurant will delight you all day long, and Fenicia restaurant is a gourmet paradise.
If in Los Cabos and Cancun the bulk of vacationers are Americans, in Puerto Vallarta since the 1990s one can hear the Russian speech. This Pacific resort is well known among Russian tourists, mainly because of its developed infrastructure – all kinds of resort activities are available here, from surfing and fishing to swimming and diving. Lovers of relaxation treatments are advised to stay in Villa Premiere Hotel and Spa San (Salvador 117, Col. 5 de Diciembre from $140, or 99 euros). New guests at this hotel are welcomed with a glass of champagne and a 5-minute neck and hand massage. Well, famous in the songs of Acapulco, where previously stayed only the "stars" – the calling card of Mexico, a unique resort, which is called the "tropical paradise": there are mountains and jungles, and lagoons and beaches with white sand. In comparison with Cancun – more "European" in spirit, Acapulco – Mexican "to the core", as befits the oldest resort in the country.
The spa at the Fairmont Acapulco Princess (Playa Revolcadero, Granjas Del Marques, from $179, or €127) is a veritable temple of health. The treatment using willow steam is performed in accordance with the traditions of the ancient Aztecs, who believed that with such steam the power of the earth and the energy of the sun was transferred to man. The roof of the center's main hall is made of palm leaves, so guests can relax in the healing shade while waiting for their treatment.
Magic Tequila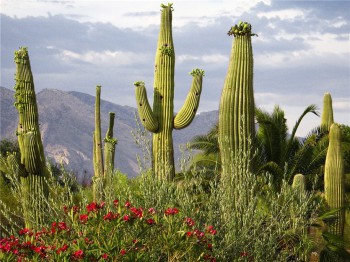 Tequila, a drink known since the Aztec Empire, is a peculiar symbol of Mexico. It was the ancient inhabitants of Mexico who first paid attention not only to the taste, but also to the healing properties of the juice of the broadleaf cactus "magea" (blue agave). The drink got its modern name after the name of the small town Tequila in the state of Jalisco, around which the blue agave plantations are concentrated. By the way, modern Mexican scientists have confirmed the conjectures of Aztec healers: tequila indeed has healing properties. Tequila contains substances which prevent cancer, stomach ulcers and prevent inflammation of the mucous membrane of the large intestine. Tequila contains fructana, which promotes the growth of intestinal flora, helps absorb calcium and regulates the absorption of lipids.
On Mexican waters.
Mexican balneological and alpine resorts try to take full advantage of the local natural conditions. For example, in the town of Aguas Calientes, founded next to a hot mineral spring, a large sports and recreation center was opened. Ishtapan de la Sal is famous for its thermal waters, which treat rheumatism and relieve stress. Thanks to a marvelous climate (+25C, sunny and dry all days of the year except the summer rainy season), Cuernavaca is called the "City of eternal spring. The spa resorts of Agua Edionda and Cocoyoc, as well as Las Escatas, are famous for their sulfide springs, the water from which rejuvenates the body. Jalapa is a city of medicinal herbs, and Taboada near San Miguel de Allende is considered one of the best resorts in the country. Water from hot springs is used here to treat nervous system disorders, and the local spa center will offer you a therapeutic wrap with extract of Cholla cactus, which, indeed, is what cacti are for! By the way, sunburns are also treated in Mexico with cactus extract.
Land of Silver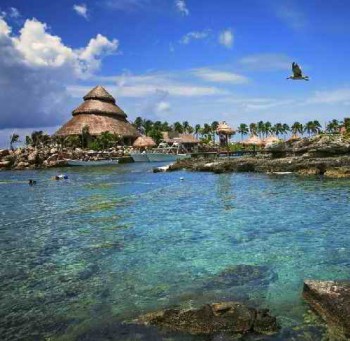 There are especially many jewelry shops in the country. You can buy silver, for which Mexico ranks first in the world, in Mexico City, at the huge Mercado de Artesanias on Londres Street, or in Acapulco – in La Quebrada area or at the Princess Hotel. The earrings will be remade into clips, and the bracelet will be adjusted to the hand. Simple silver items are sold at a price of 20 to 40 cents per gram, depending on the complexity of the work. Some shops sell them by weight: sometimes tourists buy such trinkets weighing 1 to 2 kilos! But there are also real works of art, which can cost several hundred dollars.
A Mexican-style bathhouse.
The Indian bath, the temascal, has survived to this day. There are temascals in almost every hotel, but there they are no more than a kind of SPA. In fact, it is an ancient ritual that takes place in a mud house with a small window on the ceiling. In the center of temascal – hot volcanic stones. They are not thrown away even when they are burned out, but buried to transfer their energy to the earth. The ceremony consists of four sessions. Each requires a new batch of stones and a fresh herbal solution, which the stones are watered with. The first stage is spring: you are just listening to your body. The second stage is summer: an infusion of chamomile, basil, and mint is in use. The third stage is the fall, a time of healing, liberation from illness. During the fourth stage, winter, the air saturated with healing aromas begins to burn the throat. It is practically impossible to be in the red-hot temaskal, especially since one must curl up in the fetal position. But when the ritual is over, you realize that you have absorbed all the power of nature and ancient knowledge.