Top 20: Important rules to know before you go to Dubai
If you are planning a trip to Dubai, there are certain things you should know, especially if it is your first trip. Going to any country for the first time, it is likely to expect that some things may be different from what you are used to. The local laws and culture are likely to be very different from the laws and culture of your country, which means it's always best to prepare ahead of time. What you may not know is that Dubai is one of the most visited places in the world, mainly because it is an amazing place. Not only is it home to the tallest tower or the busiest international airport, but it is also home to several record holders.
There are many things you might want to consider when you decide to go to Dubai. Local laws can be very different from those in your country, and you could get into trouble. There are also some misconceptions about Dubai, and being informed in this situation is your best bet. Familiarize yourself with these 20 rules before you visit Dubai.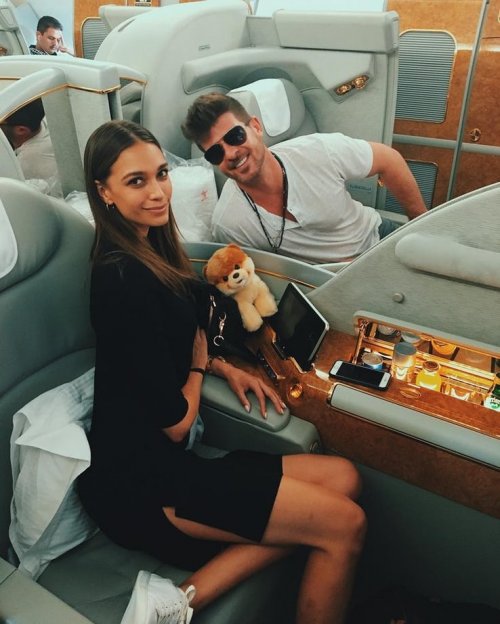 20. Dress conservatively.
In the United States, for example, there is nothing to stop a woman from wearing a minimalist swimsuit to the beach, but in Dubai it's a little different. Nude clothing is, to a certain extent, illegal in Dubai. That doesn't mean you can't wear a bikini in Dubai, but it's better to be as conservative as possible. If you are at a private resort or hotel, you can wear whatever you want. But when going to a public place, make sure your dress is no shorter than knee level and your shoulders are covered.
19 – Save money.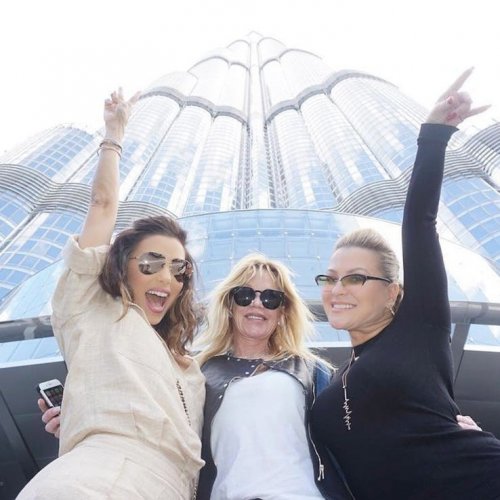 Dubai is considered one of the most expensive places to vacation. But that doesn't mean you have to be some kind of celebrity or millionaire to go there. It is possible to visit Dubai on a limited budget. There are many reasonably priced hotel chains, such as the Hilton Garden Inn. There are also fixed-fare cabs that can be used to get from one place to another inexpensively. The subway is also a cheap way to get around. If you're interested in inexpensive restaurants to visit, you might consider the restaurants on Al Rigga in the Deira neighborhood and the restaurants on Al Muraqqabat.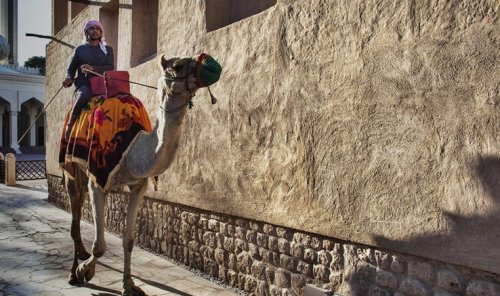 18. They have a rich cultural heritage.
Sometimes when vacationing in Dubai, you should know that its residents have a rich cultural heritage. When it comes to Dubai, many are aware that it has amazing skyscrapers, and it is definitely a great place to shop. But Dubai also has a rich cultural heritage that combines Arab, Bedouin and Islamic traditions. If you want some great history lessons, you can visit the Dubai Museum and the Etihad Museum. If that's not enough for you, you can go to the Sheikh Mohammed Centre of Cultural Understanding to learn more about the culture of the Emirates.
17. Less hugging in public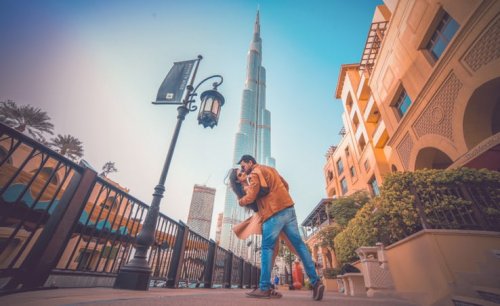 Again, this rule does not apply to private resorts or hotels because they cater to guests from other countries. But if you are just walking around Dubai outside the resort, it is better not to kiss your partner. Not only is it forbidden, but you could spend some time in jail for this innocent display of affection. In any case, you should avoid physical contact altogether. Not only kissing is considered illegal, but also the habit of holding hands or hugging. You don't want to end up in jail for not holding back and kissing your partner.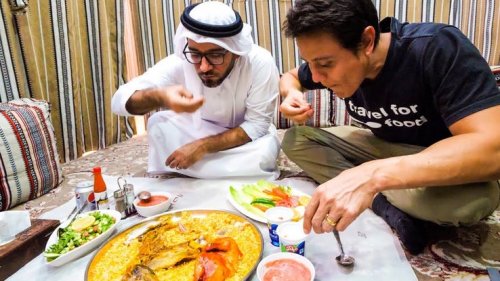 16. Keep religious holidays in mind.
When traveling to Dubai, you should be aware of the Ramadan holiday, which is the holy month in the country. Each year Ramadan falls in a different month, but in 2018 it was in May. If you choose to travel during this time, you should know that you cannot drink, chew gum, eat or smoke during the daytime when you are in public places. Just because you do not uphold the tradition of the Holy Month does not mean that you should not respect traditions that exist in another country. During this time between sunrise and sunset, nothing should go into your mouth.
15. Prepare for the heat.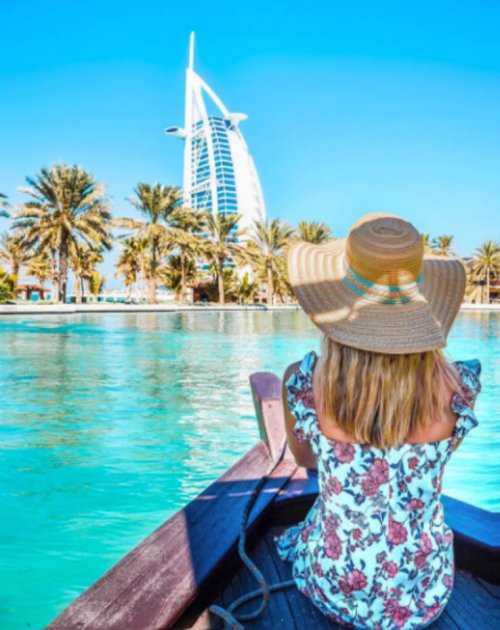 If you decide to travel in May, you may seriously regret that decision. The heat is almost unbearable during this period, and it is a good idea to prepare appropriate clothing. A great idea for hot and humid weather is to visit early in the morning, before it gets too hot. If you do your shopping and excursions before lunch, you can avoid the heat and spend the rest of the day by the pool or in your hotel room.
14. Nightlife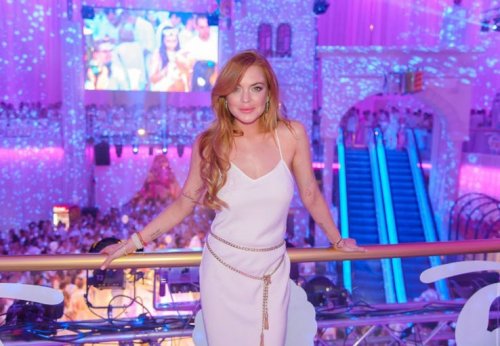 Some people think Dubai has a dry law, but that's not entirely true. Drinks are available at licensed bars and restaurants throughout Dubai. They are usually attached to hotels and resorts. The bars even practice happy hour, and who wouldn't like that? It is recommended that you bring a photo ID, as the age of majority is 21. Nola's has a "women's night" on Tuesdays, which means you and your girlfriends can party for free.
13. Zero tolerance.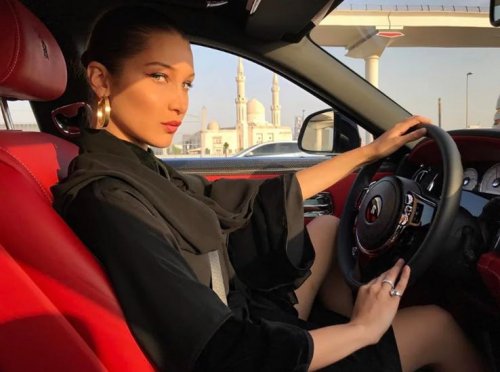 You should never drive drunk, but it's especially not recommended if you're in another country. The rules that you are used to in your country do not apply here. You should not expect leniency if you break the law in another country, so it is best to just avoid any illegal activity. If you happen to drive drunk, you can expect trouble. You are entitled to legal representation or consular assistance, but it won't be too good for you. In short, be smart when you are vacationing in another country.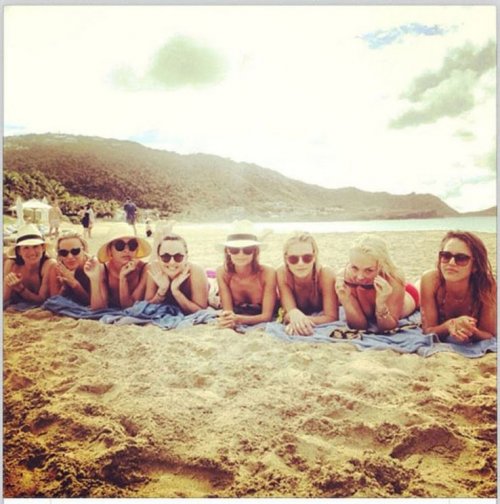 12. You don't have to cover your whole body
You may assume that you have to cover your hair when you visit Dubai, but don't worry, this is not the case. Eighty-five percent of the population is expatriate, so let your hair flutter free. You can also wear shorts and t-shirts, just think more conservatively when you are in public places. If you are at the pool, swimsuits and bikinis are also allowed. This city is one of the most glamorous places you can go, so you'll love dressing up for a night out. When it comes to visiting mosques, malls or bazaars, however, then you should respect the culture and dress as modestly as possible while covering your knees.
11. The weekend begins on Friday.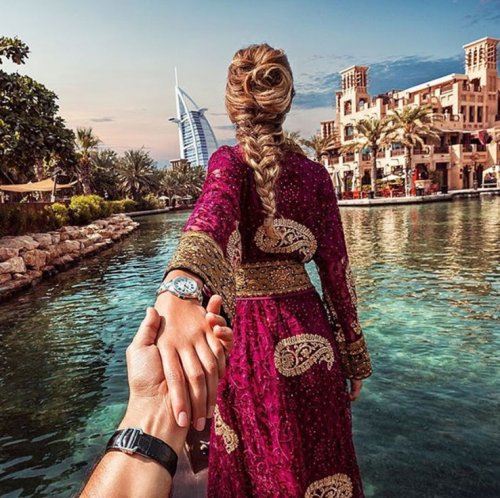 For most of us, the weekend begins on Saturday and Sunday, but the people of Dubai don't go to work on Friday because that is the beginning of their weekend. Their weekend lasts on Friday and Saturday. Friday is the weekend because that is when Muslims get together to pray. Prayer happens at 10 a.m. and many businesses will just be closed for a few hours after lunch and then open. If you're looking for somewhere to hang out, the busiest nights are on Thursdays and Fridays.
10. Sightseeing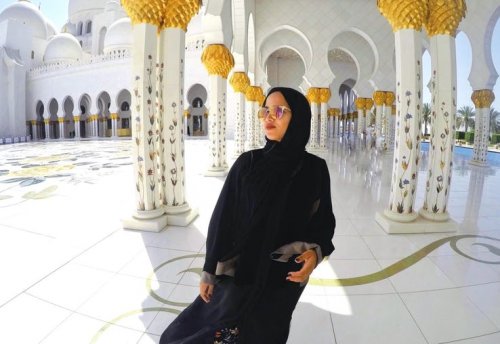 If you are a woman going to a mosque, you should conceal the maximum of your body. If some things are uncomfortable for you, it is better not to visit some places. Some people go to mosques to find peace. Lindsay Lohan, who now lives there, said she found peace in Dubai.
"I moved here for that very reason – I don't need to be in the public eye all the time, or discuss what I'm doing."
She explained, "I do more things because no one is standing over me and watching what I'm doing every second. I'm working all the time, my mind never stops."
9. Behave yourself.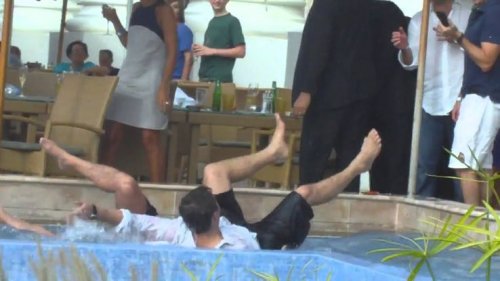 We all have friends who like to party and make a scene. If that's the kind of vacation you're expecting, it's best to choose a vacation package that helps you avoid it. Swearing, arguments, or public fights are not allowed in Dubai. If the authorities catch you, they will not arrest you – they will just deport you from the country, regardless of whether you are a tourist or a resident. It's strict now. It's a great reason to watch your behavior, especially if you're in another country.
8. Paparazzi Outlaws.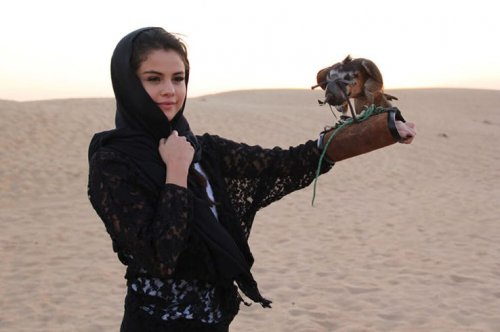 This is one of the reasons she says made Lindsay Lohan move to Dubai. No one, including the paparazzi, can just take your picture without permission. These rules apply to ordinary tourists as well. You can't really take pictures of people without their permission, and if you get caught, you can get fined or even deported from the country. Lohan herself says she panicked when she was photographed.
"It can turn into mania," she said. – When I look around, I look confused, even though I'm just protecting [my privacy]."
7. Use gestures to a minimum.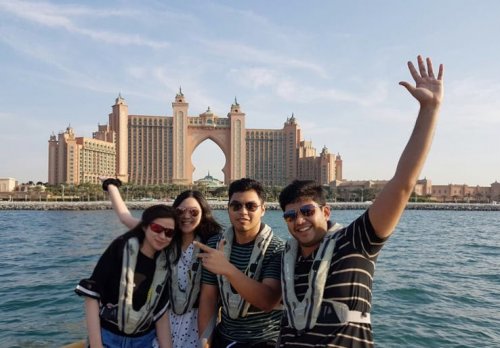 When it comes to gestures, it's best to keep them to a minimum, because they can be misunderstood in another country. It is best not to beckon or point with your finger. All finger gestures should be avoided. If you need to make a gesture, use your whole hand to do so. Never make obscene hand gestures while you are in a public place. You could go to jail for that. The things we do in our country may be understood differently, but an obscene gesture is usually always understood correctly, so it is better not to do it.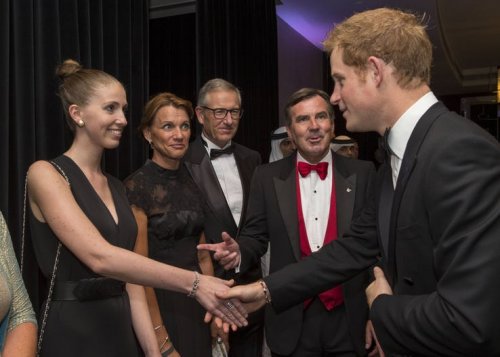 6. Majlis rules apply here.
If you receive an invitation to the Majlis, there are only a few rules that you must follow while you are there. Take off your shoes at the entrance and never bring them inside. Men and women will likely be taken to different directions. Don't worry, it's just a custom, although it's not always the case. If you are invited to dinner and want to discuss business with the host, you should follow good manners: eat and drink before discussing any business. The last thing you will want to do is offend your host.
5. You should visit a spa.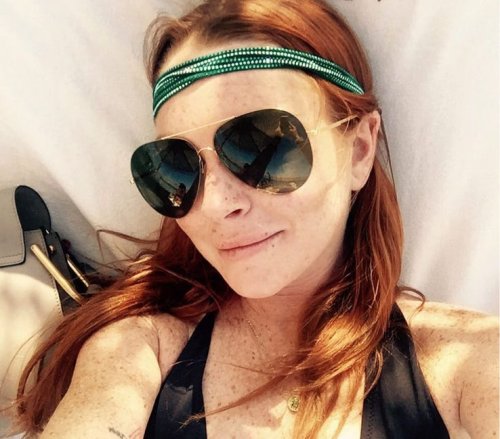 It's hard to get past a spa while on vacation. Even if you are a picky person, you would love any spa in Dubai. If you're not used to a luxurious spa, you'll never want to leave Dubai. "Avoid the beauty clinics you find in the malls (although they do great mani-pedis), and instead go to the luxury hotels-they're expensive, but worth it. The Jumeirah Zabeel Saray and Palace Downtown Dubai are particularly good, and there are often discounts (especially in summer)." (The Telegraph)
4 The shopping malls in Dubai are grand.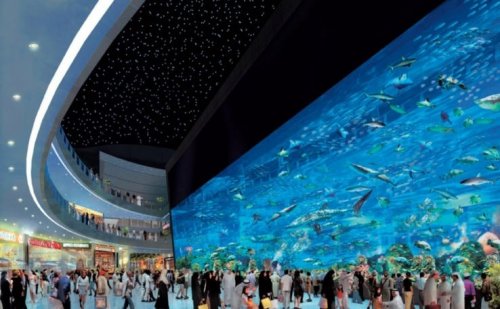 You may not be interested in malls when you go on vacation, but Dubai's malls are nothing like the average mall. For starters, you'll probably be struck by ice rinks, ski slopes, aquariums, and movie theaters. Why don't you at least see for yourself? They're a lot of fun, even if you don't have to do any shopping. There's even an entire area in Dubai dedicated to shoes. If you are a true shoe lover, how can you miss something like this?
3. notice how people greet each other in dubai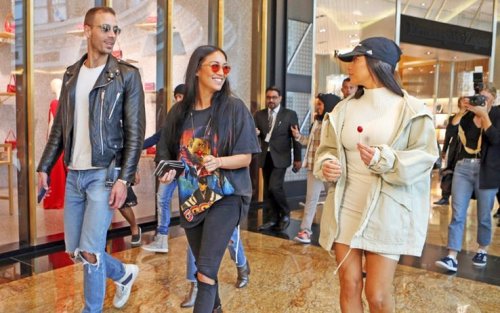 When you are in Dubai, it is considered good manners to stand up when a new guest enters the room, or the guest happens to be older than the person of higher rank. Men should always stand up when a woman enters the room. It is simply a sign of respect. If you greet a member of the opposite sex who is a Muslim, do not seek to shake his or her hand unless he or she first extends you a hand.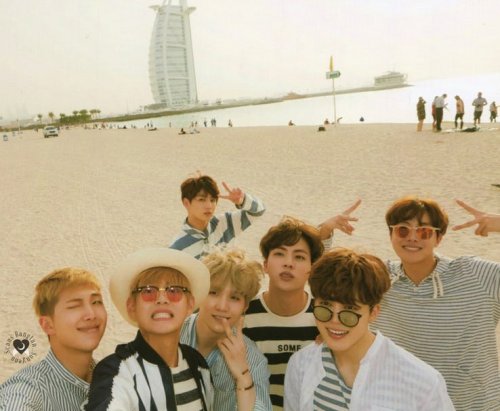 2. Unusual Traditions in Dubai
If you are at a resort, you probably don't have to worry about these customs, but if you are in town or invited by your host, you better know them.
"Take food and drink with the right hand, this hand should also be used to eat. Avoid showing the soles of your feet or pointing your feet in anyone's direction. If you are sitting in front of an important guest, it is considered rude to cross your legs." These are simply gestures that are important.
Make your reservations in advance.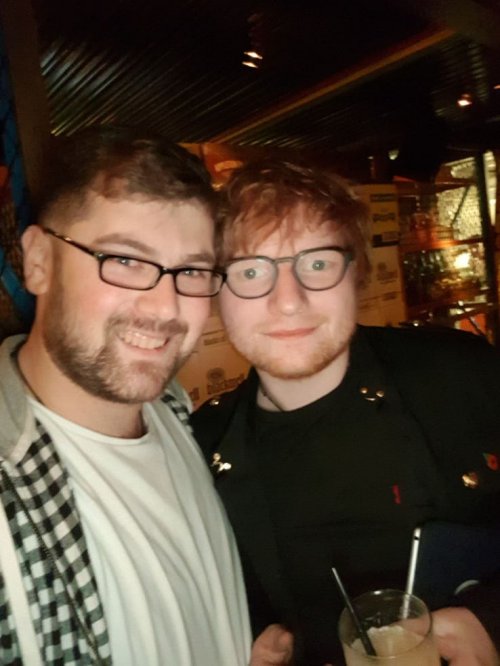 When you're on vacation, you may get caught up in your emotions and forget to make dinner reservations. But Dubai is very popular and there are a lot of people, so if you want to dine at a certain place, it is better to make a reservation in advance.
"Dubai is not the easiest place to eat spontaneously. If you are going to dine out, choose a restaurant in advance and make a reservation. Unlike many other cities, it's not easy to go somewhere and make a reservation, especially in the more upscale restaurants.