10 reasons to visit Thailand.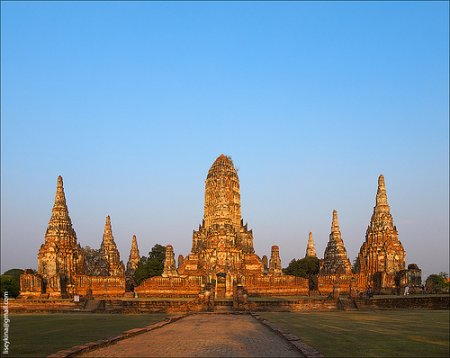 Experienced travelers know that Thailand is a delightful fairy tale, but for adults. All that is rich in tourist Asia can be found in Thailand with minimal risk. Thailand is a country with a true oriental atmosphere, good infrastructure and, of course, quality services. And for all that in Thailand affordable prices, so you can choose the type of recreation here tourists with any budget.
Most tourists are attracted primarily tropical beaches. But Thailand is not just the sea. Thailand is a centuries-old culture of Buddhism, which is present in every house, every temple and in the customs of the hospitable local population. Thailand is full of romantic places with unique attractions. And outside of commercial tourism you will find places that strike the imagination of any, even the most unsophisticated and fastidious traveler.
1. Romantic Islands. You can relax in the shade of coconut palms on the shores of paradise in Thailand. Rocking in a beach hammock, you can order freshly grilled fish or shrimp. The seafood selection is enormous. If the city, full of life and idle noises, you do not like and the soul begs solitude, then in Thailand you can find a lot of deserted beaches, where you can feel like a hero of the cult film "The Beach" with Leonardo DiCaprio. Deserted beaches can be found on the island of Phuket, which is also famous for its stunning scenery.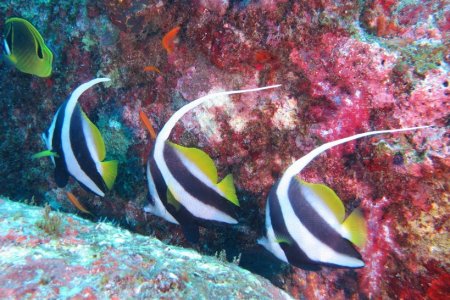 2. Underwater World. The colorful underwater world of coral reefs, full of bright, shiny fish, sea snakes, starfish and a bright, extravagant anemone offers an unforgettable experience. From the inhabited islands of Thailand, you can take a day trip by boat to one of the marine underwater parks. Thailand has dozens, if not hundreds, of desert islands among which you can swim among the corals or dive deep.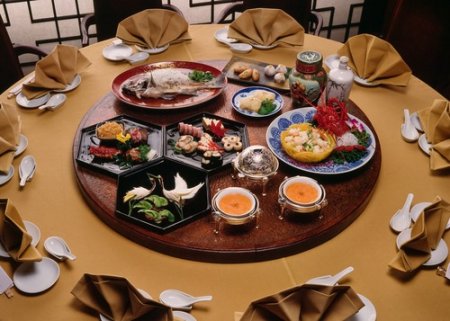 Thailand is a land of great culinary delights. Exotic delicacies are offered everywhere on the streets, which are now some of the most popular dishes in the world. Fragrant, spicy curries, delightful soups and noodles presented in a hundred different ways. Endless plays of colors and exquisite flavors intoxicate millions of enthusiastic tourists. In Thailand you can buy endless amounts of juicy and delicious tropical fruits. Feel free to try unknown types of fruit: water apples, papaya, mangosteen. And if you are quite a manly tourist, you should try the delicious fried bugs or grasshoppers.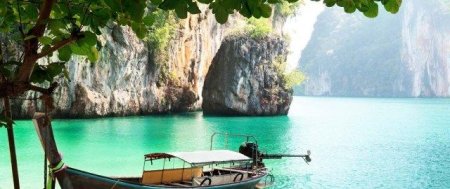 4. great weather. In Thailand, people are not afraid of bad weather forecasts. If you go to this Buddhist kingdom from December to April, you will enjoy every day with cloudless blue skies, temperatures around thirty degrees and a delightfully warm sea. Thailand's climate must be one of the most hospitable in the world.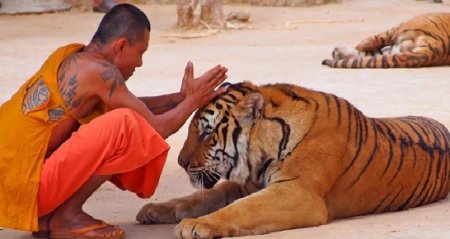 5. exotic pets. Would you like to pet a tiger or a crocodile? No problem! Thailand is home to many species of animals, including animals of prey: monkeys, elephants, deer, wyverns, leopards, pandas. They can all be found in numerous zoos and aquariums in Thailand. And if you want to make your vacation really unforgettable and get a dose of adrenaline, then feed the crocodile meat from a stick. Crocodiles live here right in the jungle by the open-air reservoirs.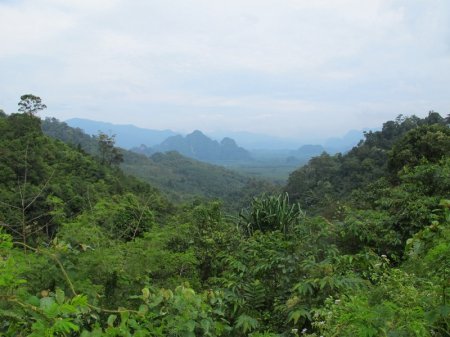 6. Jungle Weekend. Visiting the jungle on the border with Burma, you will enter a world of pristine nature. In the jungle you will find villages untouched by civilization and people who do not know what the Internet and living as if in a primitive society. Yes, there are such people. Thailand is a country of contrasts. There are many villages in the country that have no electricity, television and pavement. You will sleep in huts built on wooden piles of bamboo, which resemble a hut of Baba Yaga. In the villages there is an opportunity to go river rafting on a bamboo raft or ride through the jungle on a tame elephant.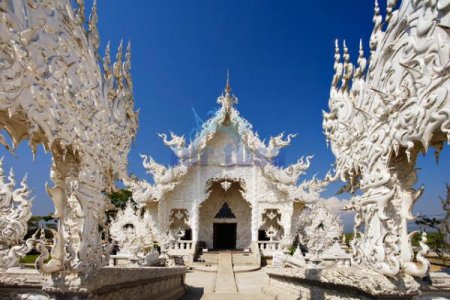 7. Unique attractions. The ruins of the two ancient royal cities of Ayutthaya and Sukhothai are a UNESCO World Heritage Site. When medieval pilgrims from Europe saw them for the first time, they said there was nothing in the world more beautiful than these cities. Some scholarly encyclopedists call these architectural complexes the eighth wonder of the world. Once you come to these palaces with a good camera, you will never be disappointed with the pictures you take.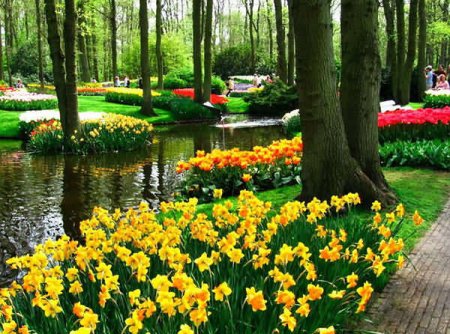 8. Nature Parks. Do you want to, dangle on a vines in the forest like a rock climber or catch a tarantula? Do you want to swim in a waterfall surrounded by nimble Thai monkeys or walk in a wild forest? Then pay a visit to a Thai nature reserve! There are several beautiful nature reserves in Thailand that offer similar pleasures. One of the most beautiful national parks is Erawan Park. It is only a few kilometers from the legendary city of Kanchanaburi on the River Kwai. In this unusual city you can sleep overnight in a floating house right on the river.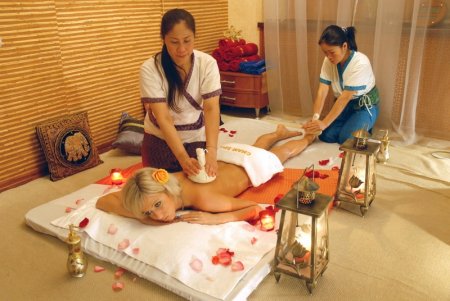 9. Thai massage. You can not come to Thailand and not try the famous Thai massage. It is no exaggeration to say that it is unusual and even a little extreme experience, because after the massage sometimes a little pain in the back. But this is normal. A slight pain indicates the unblocking of muscle clamps. Thai massage is considered a form of passive yoga. An experienced massage therapist presses on special active points of the body, as a result of which the bioenergy of the body begins to circulate in the correct, favorable and healthful mode, filling it with health and vitality.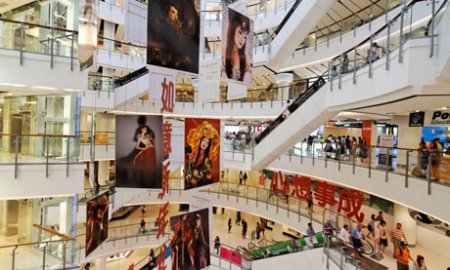 10. Perfect Shopping. Do you want to enliven your home and bring the magic of the East into it? Then don't miss the famous night bazaar in the north side of the Thai city of Chiang Mai. The fair is open mainly at night and does not close even far after midnight. Thousands of people from all over the world come here to shop for unusual goods. Hundreds of stalls offer countless delightful gifts, antiques and jewelry from India, Nepal and Thailand that you can't buy anywhere else. And the prices for many of the goods are, surprisingly, ridiculously low.
10 reasons to decide to vacation in Thailand
Amazing country in Southeast Asia is often attributed the epithet "exotic. Indeed, holidays in Thailand is exotic: nature, culture, people, traditions, entertainment – all this is its own, unique. But the main reason for its popularity, of course, lies in the sea. Popular resorts in Thailand attract tourists from all over the world, but behind the beaches of the Asian country lies a lot of interesting things. So, what is worth going to the kingdom of Asia for?
1. Sea and Beaches
The primary reason for the tourist popularity of this country is simple. With the end of the rainy season in the second half of autumn, the weather in Thailand is simply created for recreation. Fabulous white beaches, bright blue water, coastal landscapes with palm trees delight vacationers. As for the beaches, the choice is wide – you can settle both on the wild and secluded coast, and in the center of the bustling entertainment. Of particular charm to the local nature, undoubtedly, add islands, many of which are resorts. Boats, heavenly vistas with picturesque cliffs and lush greenery – these views have become the calling card of the country.
2. Cuisine
Thai cuisine is complex, unusual and very diverse. Historically developed traditions have been complemented by Chinese, Indian, and European influences. It is said that the diet of ancient Thais consisted mainly of seafood. Now at every table there is classic Asian rice with spicy salads, meat, fish, and vegetable dishes, noodles and soup. If you are a fan of spicy – then Thailand is one of the first countries you should visit. Why? Well, because chili peppers are widely used here, and many dishes are flavored with extra spicy sauce of garlic, chili and local spices. And, of course, it would be unfair to remain silent about the variety of fresh fruits and vegetables, which are not only tasty, but also quite cheap. Another exciting aspect of Thai cuisine is table etiquette: in remote areas people still eat with their hands, and in the cities a fork is only used for spooning food: superstitious Thais do not allow to bring a sharp object to the face.
3. people and culture
The people of Thailand are as exotic as anything else in the kingdom. Thais are characterized by friendliness and smiling, and not without reason you can hear the phrase "the land of smiles". Not by accident there is a philosophy of joy, called "sanuk", according to which you have to have a positive attitude in all situations. Local beliefs are no less interesting: the country predominantly professes Buddhism, but with some peculiarities. Thais tend to surround themselves with charms and amulets to protect against hostile otherworldly forces. At the entrance to each house or institution there is a house for spirits, in which offerings are placed. The house can be of different shapes and sizes – from a humble pavilion to a golden palace. When in contact with the Thais tourist should take into account the local traditions, which have a large number of taboos. For example, you can not go in someone else's house or in a Buddhist chapel with shoes on. Cult objects and buildings are not allowed disrespectful or disrespectful attitude, as well as any image of the king, whether it be paintings or bills. Women are forbidden to come into contact with monks, not only to touch them, but also to pass or receive any objects. And touching the head of a Thai man is forbidden to anyone, regardless of gender.
4. shopping
Shopping in Thailand is a very exciting process, which definitely should not be neglected. It must be said that the prices of goods vary greatly, but you can always find a relatively affordable option. Clothing, silk, textiles of local production captivate foreigners along with jewelry, handicrafts and souvenirs. A separate area of shopping – organic cosmetics and medical products. Where else can you buy a face mask with coconut oil and cream with cobra venom in the same stall? It is not unimportant that the traders of Thailand inherent oriental habit of bargaining. In short, to reduce the price of goods is quite real, most importantly, confident and friendly approach!
5. trips
Not surprisingly, the people who inhabited the peninsula since Paleolithic times, left behind a huge number of stunning monuments. Attractions in Thailand are such that you can choose for every taste: the most ancient cities, such as Ayutthaya and Sukhothai, fairy-tale palaces, fine temples and monasteries, natural wonders… Five of the outstanding sites are included in the world UNESCO heritage list. It is impossible to list everything, and the most important thing is to choose the route of interest. If the tour of Thailand is not enough, you can travel on your own: the country has a well-developed transport network.
6. Entertainment
Entertainment in Thailand is plentiful, and if you look at a complete list of what the country offers the tourist, it is clear: you will not get bored here. Elephant rides, walking tours through the jungle, amusement parks, oceanariums, riding on the canals of the capital, diving in the pristine coastal waters – what more do you need for a wonderful exotic vacation? And for a while to feel like a Thai, you can join the Thai boxing or undergo a course of Thai massage. Thailand is famous and entertainment for adults, such as those concentrated in the Walking Street in Pattaya: Go-Go Bars, cabarets, drag queen shows attract spectators from all over the world. There are similar streets or neighborhoods in other resorts as well.
7. Wildlife.
If the coastal scenery is enough, you can not leave the beach in Thailand. But there are times when the soul wants more, and then you should make an outing into nature. Wonderful landscapes with waterfalls, mountains, cliffs, plains and plateaus are worthy not only admiring looks, but also a masterpiece. The country has many national parks where tigers, wild boars, elephants and other animals live. Quite interesting in the southern regions, where the monkeys go directly to the beaches. If you go deeper into the jungle, you can also meet other animals, among which – the black Himalayan bear, the smoky leopard, the two-horned rhinoceros, a giant squirrel. By the way, Thailand is home to the smallest mammal in the world – a pig-nosed bat kitty, which weighs barely more than a couple of grams. Going to the forests, it is worth remembering that the kingdom is legally protected wild species. The law is so strict that eating the meat of the animal can go to jail. National parks urge tourists not to feed the animals and not to create stressful situations for them.
8. Festivals
In a country that lives by the canons of constant merriment, there must be many holidays. And so it is: dozens of major events are held here every year. Among them are such events as the Chiang Mai Flower Festival in February, the Songkran Festival (the traditional New Year celebration on April 13-15), the May Fruit Festival (the locations are Rayong, Chanthaburi, Trat), the Lychee Festival, the Rocket Festival (talking about pyrotechnics), the Vegetarian Festival, the Elephant Show. The kingdom also celebrates all sorts of dates related to the life of the monarch – from his birthday to the founding of the dynasty. All events are usually accompanied by grand shows, concerts, and street performances. Choose your holiday, and go to Thailand!
9. Affordability
In addition to all the listed advantages of the country, the prices of Thailand may be a good reason to choose a holiday here. You can spend 11 days in the Kingdom for 1058 BYN in the autumn season with a flight from Moscow. It is worth noting that the good prices are not only for accommodation, but also for food: a supermarket bun with curry filling costs about 1.5 rubles, a bag of bunapi mushrooms – 2.9 rubles, and a kilo of ground pork – 12.5 rubles. But if your heart's in the market craze, it's worth buying from street vendors. Prices can be easily reduced if you approach the question persistently.
10. Safety
Thailand is a relatively safe country in respect of public order, although crimes like pickpocketing or fraud are still quite common. At the same time in tourist areas there are a large number of police officers who ensure peace of mind. But it is still worth remembering about personal safety, keeping vigilance. Experts recommend foreign tourists to keep money in different places and to avoid suspicious acquaintances. Characteristically, in Thailand it is forbidden to transport and use quadcopters and e-cigarettes, as well as serious restrictions on smoking in the beach areas.
Current offers for vacations in Thailand with a flight from Moscow
12.06, 12n, Azure Phuket Hotel 3*, RO: without meals, 976 BYN per person
12.06, 12n, Tiger Complex&Hotel 3*, RO: without food, 1010 BYN per person
12.06, 12n, Woovo Phuket Patong 4*, BB: breakfast, 1282 BYN per person
26.05, 10n, Kantary Beach Hotel Villas & Suites, Khao Lak 5*, BB: breakfast, 1395 BYN per person
26.05, 10n, Fishermen's Harbour Urban Resort 5*, BB: breakfast, 1544 BYN per person
*Below are the minimum prices valid at the time of publication. Prices are subject to change.
Is the spring sunshine bringing thoughts of vacations? Looking for a vacation and dreaming of exotic destinations? The solution is near! Our experts will answer your questions about holidays in Thailand.