10 reasons to visit Bali
Bali is the most diverse vacation on earth. It is difficult to name other places where it is as comfortable to rest. Azure waters of the ocean, quality beaches, luxurious hotels and amazing ancient sites – all this in abundance in this sunny paradise with a surprisingly comfortable climate.
Every time we're packing for a trip, we ask ourselves the question, "Where should we go this time?" To make it easier for you to make a choice in favor of such a popular, but no less beautiful place on earth as the Indonesian island of Bali, we have collected for you ten reasons to travel to this particular paradise place.
The top 10 reasons to visit the island paradise
1. Bali is excellent hotels with quality service.
You can find a place to stay on the island for all tastes and almost every wallet. We purposely used the word "practically" because holidays in Bali can not be called cheap, but it is definitely worth the money. Large chain hotels, small hostels, bungalows and other accommodations – all of these are available in Bali. And the level of service is high almost everywhere: Balinese get their income only from tourism, so they are especially interested in making sure that tourists have nothing to complain about, and that they will come here next time. Excellent food, kind and open smiles, world-class standards of cleanliness – all this will certainly appeal to you.
2. Bali is an island with unique attractions.
The history of the island is about four thousand years, and the number of temples on its territory exceeds two thousand. Even today you can be part of a unique history, visit one of them and see how the locals make offerings to the many gods. In particular, the local wedding ceremonies or the grinding of teeth are unforgettable spectacles. If you get to any mass celebration, you will definitely notice how beautifully the Balinese decorate their towns and villages, how skillfully they perform the ritual dances.
Bali – a place with a very comfortable climate.
Almost all year round the temperature of the air and water here does not change. Even if you are in Bali during the rainy season, you might not even notice it, as it only pours at night.
4. Bali is the perfect place to discover culinary masterpieces.
Here you will find a purely local cuisine as well as international dishes. The locals' diet is dominated by vegetables, fish, and fruit.
5. Bali is an excellent spa.
They are an integral part of the country, and the choice is very large. The energy in the salons is amazing: more and more people go to the centers just to relax. And for this there are many programs, the most popular among which are massages with aromatic oils of sandalwood and massage with hot stones.
6. Bali is the "Bounty" for all Russian people, especially newlyweds.
Wedding on the shore of the Indian Ocean will be remembered by the young people and their guests for a very long time. Please note that the wedding ceremony is not official, but great for those who want it to be remembered for a long time.
7. Bali is a permanent celebration.
There are constant celebrations on all kinds of occasions. Be sure to catch New Year's Eve, which is held in silence, or the noisy Galungan with delightful religious dances on the island.
8. Bali's beautiful local souvenirs.
Beautiful local crafts, masks, batik, small sculptures – all this will remind you of an unforgettable vacation and will be great souvenirs for family and friends.
9. Bali – a great place for surfing.
It is true that lovers of a variety of surf spots can find many great spots around the island. There are both places around the island for beginners and those who have been practicing for years.
10. Bali is an amazing underwater flora and fauna.
The beauty of the underwater world can not leave anyone indifferent. Bali is a great place for scuba diving. Nusa Penida is just one of the many places to dive in Bali.
Why Bali? Or 10 reasons to visit the Island of Gods and Demons.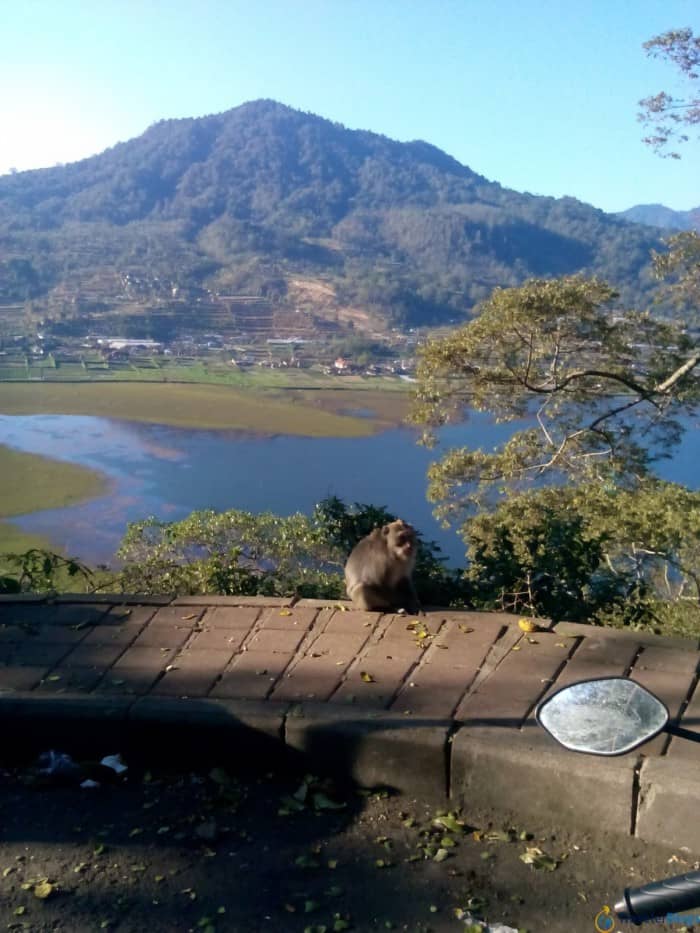 Bali is the island of Gods and Demons. A paradise island washed by the waters of the Indian and Pacific Oceans. It is the most developed tourist resort in Indonesia. What is so attractive about Bali? Why among the 17,000 islands in Indonesia, most choose it? After living on the island for 7 months, I've identified these main points: 1. The nature of the incredible beauty. There is everything: lush tropical vegetation, magical beaches with black volcanic sand, "bounty" beaches with white sand, places for diving and snorkeling with the amazing underwater world, volcanoes, waterfalls, mountain rivers and lakes, rice fields.
Lake Danau Baratan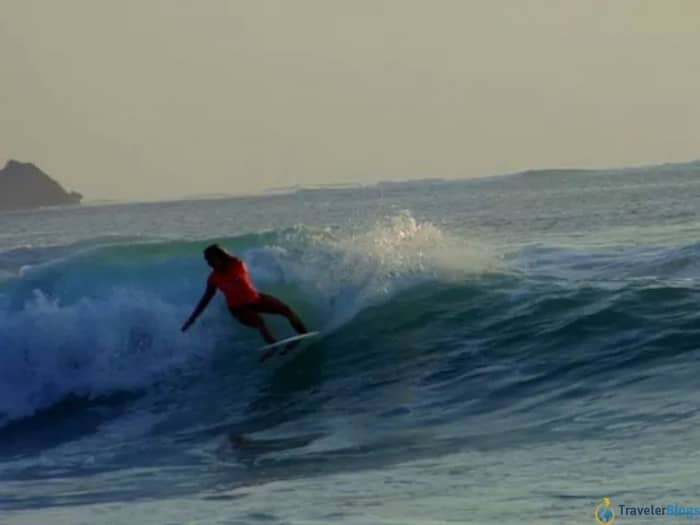 2. Surfing. This is the best place on the planet to learn to surf. The smooth, soft, long Balinese waves are ideal for learning. The availability of surf schools and personal trainers is off the charts. Only, especially lazy, or indifferent to the ocean, do not try to surf here. For advanced surfers and advanced surfers there are reef spots of different levels of difficulty. Learn more about surfing in Bali.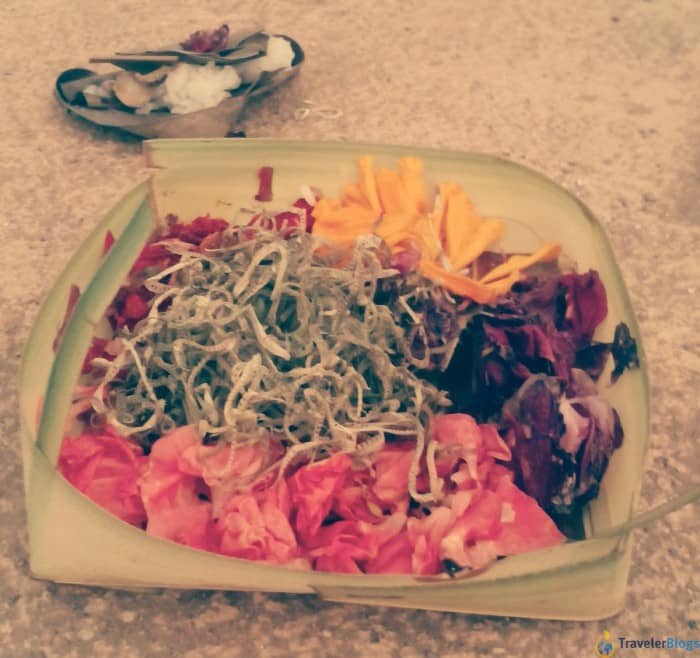 3. Religion. Although Indonesia is the largest Muslim country, the official religion in Bali is Agama Hindu Dharma. It is a mixture of Hinduism, Buddhism, and pagan beliefs. Here they believe in many evil and good spirits. Every day, Balinese make offerings to the spirits in the form of small bamboo baskets with flowers, sweets, money and even cigarettes. Daily religious ceremonies are a staple of local life.
Basket with offerings for Bali Spirits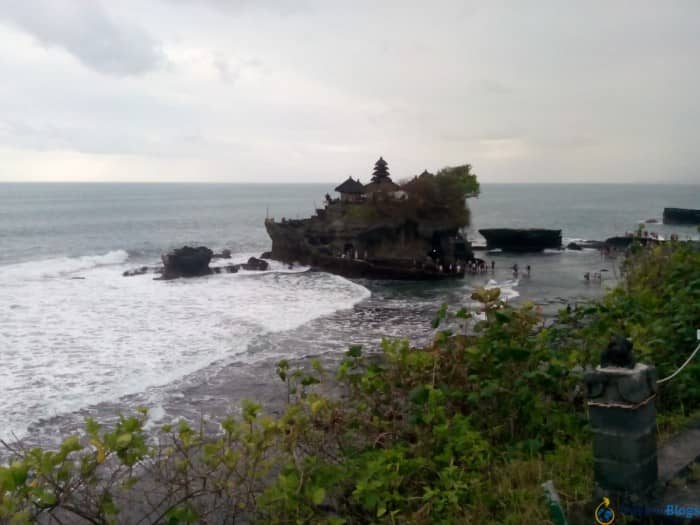 4. Culture. After religion comes the cultural heritage. Not for nothing Bali is called the "Island of a Thousand Temples". Here, there are about 11,000 temples. This small family altars and grand temples revered by the inhabitants of the whole country. There are also water palaces and nature reserves. A special place should be given to Balinese dancing, which besides the beautiful choreography, contains a powerful energy and magnetism.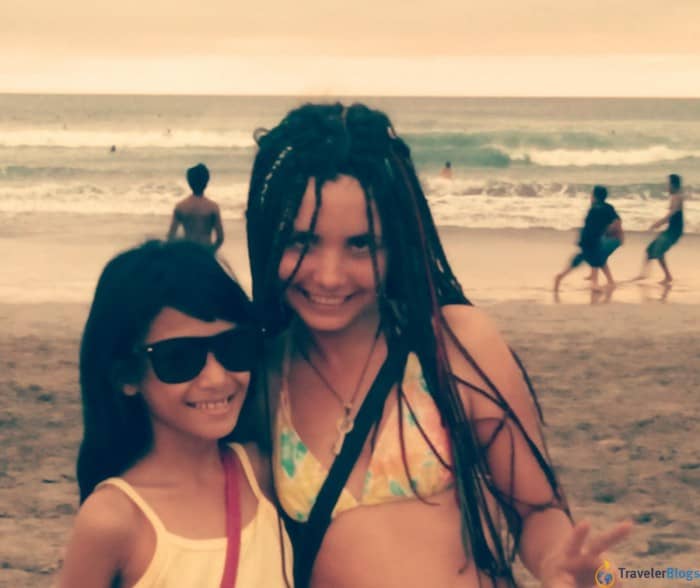 5. People. Balinese people are very sunny and friendly. I don't know if it has something to do with religion, or the lack of cold, but they are always smiling. They are very peaceful and calm. They are a pleasure to talk to and be friends with.
Me and a young Balinese woman.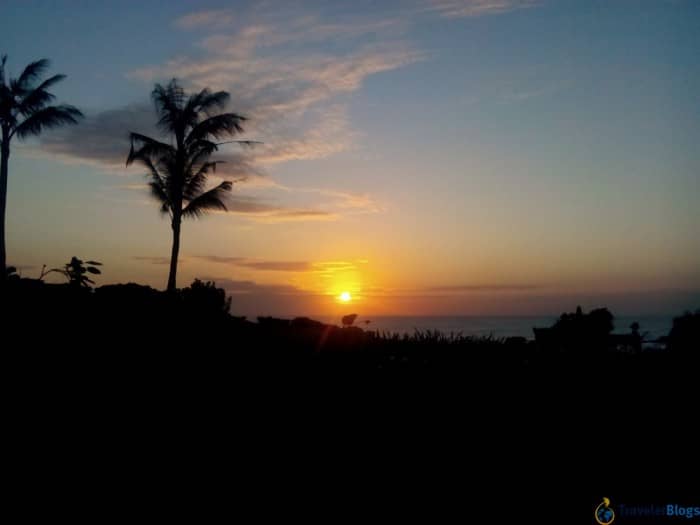 6. energy. The island is rightly called "the place of power". Here you can meet a lot of esoteric and psychological schools of different directions. Most spiritual seekers are concentrated in Ubud – in the "heart" of the island. Among the local population, shamans, magicians, sorcerers, and hillers have a special place. Throughout their lives, Balinese periodically turn to them for help. "White magicians" – predict the future and tell you how to fix it. "Black magicians" – help to solve, already arisen problems and keep people in fear, so that they do not forget that it is necessary to live honestly and correctly.
A place to meditate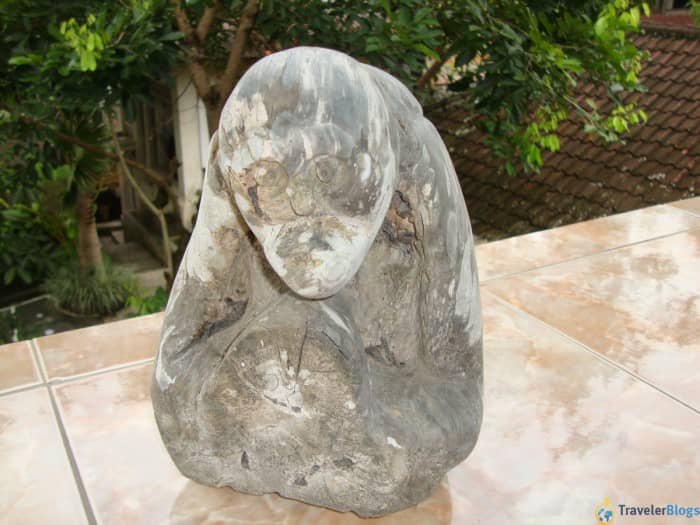 7. Big Art Party. The island, like a magnet, attracts creative people from all over the world. Here are artists, musicians, dancers, writers, fashion designers, photographers, designers. They are charged with a powerful energy and create masterpieces. Along with the esoteric, creative bohemians have taken a fancy to Ubud.
The work of art from improvised materials.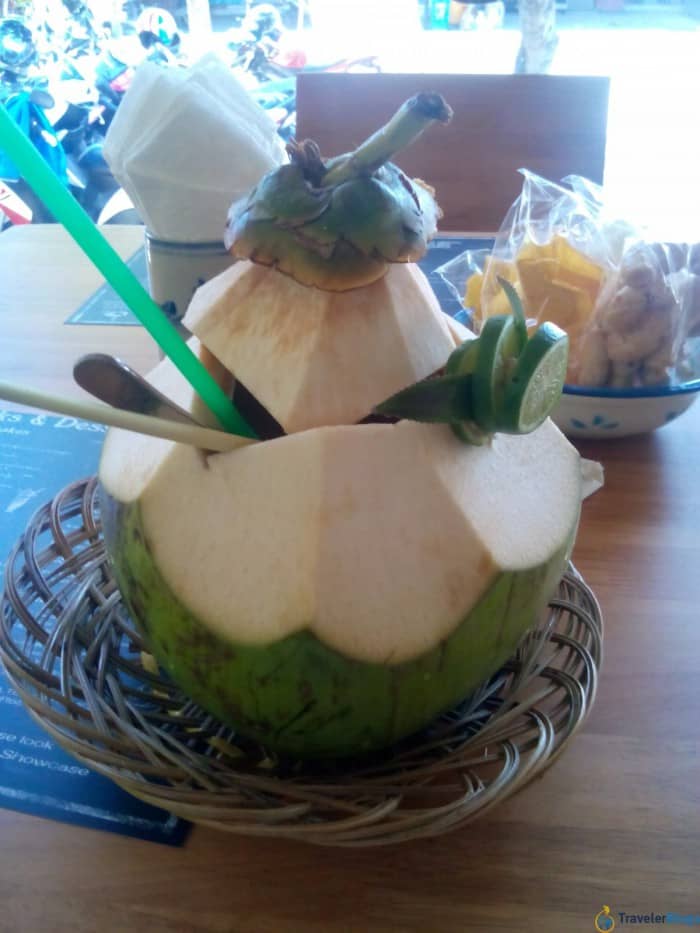 8. One of the best spas in Southeast Asia. Bali is overwhelmed by the abundance of spa services. Traditional Balinese massages, thalassotherapy, reflexology, Japanese shiatsu, Indian Ayurveda, Hawaiian Lomi Lomi, stone therapy, and much more. Pleasantly pleasantly surprised prices, for example an hour massage the whole body, will cost you about $ 5. And all this in a beautiful setting, with pleasant, relaxing music, using natural oils. Delicious, cheap and varied food. You can eat at the local "warungs" (cafes) for $1. But these places are for the lovers, although there are among them very comfortable, with good food and service. The basis of local cuisine is rice. Gourmets may indulge themselves in the freshest seafood and fish. Fans of healthy eating will enjoy a large abundance of fruits, vegetables and organic products. Only plucked mango, papaya, bananas, tangerines, pineapples, strawberries, dragon fruit, lychee, carambole, watermelons, melons – will not leave anyone indifferent. For coffee lovers, the island has prepared a pleasant surprise – the most expensive and the best coffee "lovak" in the world.
Coconut juice for breakfast mmm.
10. Nightlife. Bali, does not allow you to be bored, day or night. The center of nightlife is Kuta and Seminyak. Here, you will find nightclubs, bars and restaurants for every taste and purse. No matter what day of the week, you can always find parties and fun. Kuta has no dress code in the clubs: most people wear shorts with tank tops and flip flops. Here you can relax and not think about image. In Seminyak, the facilities are more expensive, more beautiful, the audience is more decent, but no less fun. Changu and Jimbaran, too, will please the nightlife, but here the parties are mainly on weekends, because mostly expats hang out, which on weekdays are busy surfing and other daily activities.