Zanzibar beaches, food and entertainment guide
It's time to admit, Zanzibar is this winter's premier resort. Today it replaces us with temporarily closed Thailand, Vietnam, Bali and Goa.
The temperature on the island never drops below +25, the ocean is hospitable to both divers and lovers of lazy comfortable relaxation on the beach in a starfish pose. And the world's hotel chains, Greek and Italian, have mobilized in time and built in local hotels service with cuisine no worse than on the European mainland.
We tell you why you should go here, which beaches are best for swimming, and where the tide is high, from which beaches to expect solitude, and from which – the fireworks of vacation color.
And as a bonus track, we suggest traditional dishes you can only taste in Zanzibar.
Read our reviews on Level.Media and go to Level.Travel to see the prices of tours and hotels – we've taken more than 500,000 tourists on vacation with us. We reveal the secrets of inexpensive travel: "8 ways to buy a last minute tour with a 70% discount.
What we have: all verified tour operators, the best price guarantee, easy hotel selection with easy filters, photos and reviews of tourists, protection of online payment, buying in installments of 0%, an application to search and book tours online for iOS and Android. We respond in messenger 24/7.
Zanzibar's top attractions
Stone Town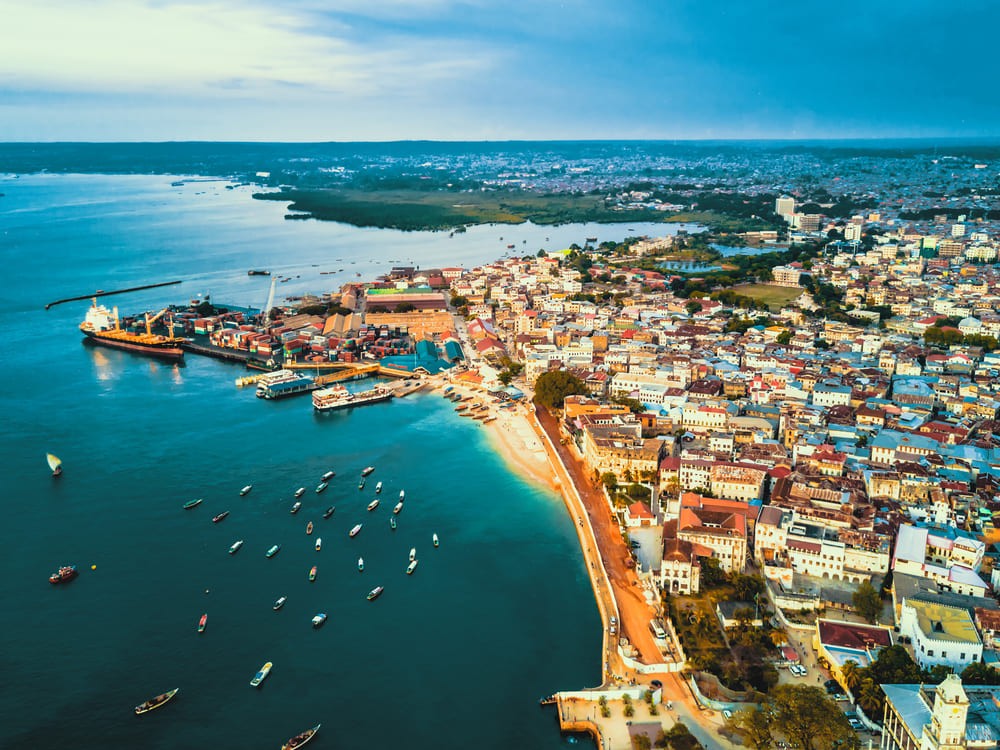 Stone Town is the oldest town on the island and now part of Zanzibar City. Walking through the narrow streets here, you might think you've teleported to some old Arab city. Once Zanzibar was indeed a colony of Omani Arabs, but today, in addition to the 50 mosques in the Stone City, there are Persian baths and Hindu temples and Christian cathedrals. Especially the locals are proud of the ancient doors, decorated with rich carvings. Until our time has survived 560 of these doors. But the oldest of them were created in the XVII century.
Prison Island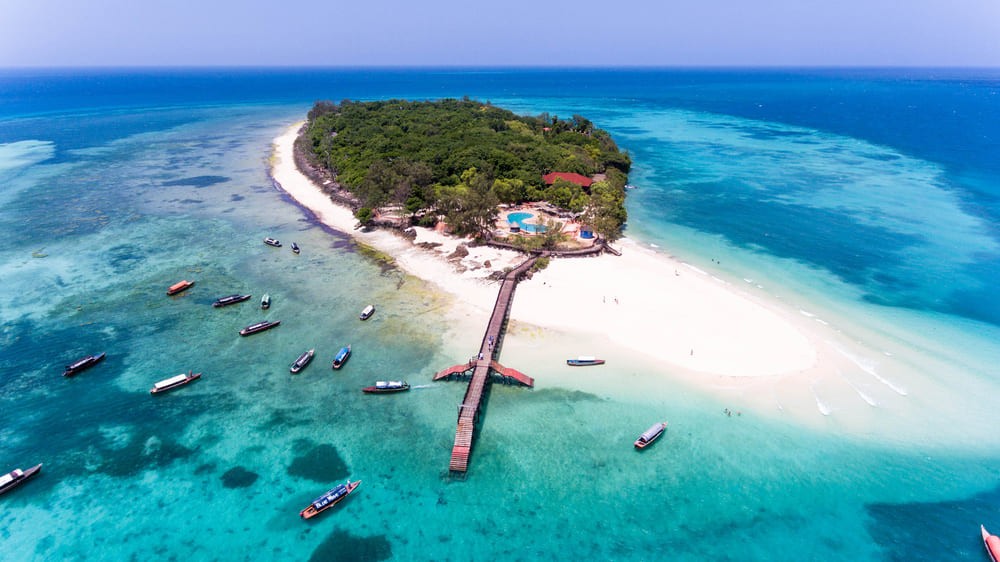 It's a tiny island, but with a very rich history. Once upon a time Arab slave owners kept slaves on this island before selling them. Then it was turned into a prison. Still later, the island became a quarantine zone for those infected with yellow fever. This latter episode is the main attraction of the island. It was to those sick with fever that the governor of the Seychelles in a neighborly way once gave four giant Aldabra turtles, weighing up to 250 kilograms and living more than 200 years. By now they have multiplied, and now thousands of tourists come here for them.
Cheetah's Rock Sanctuary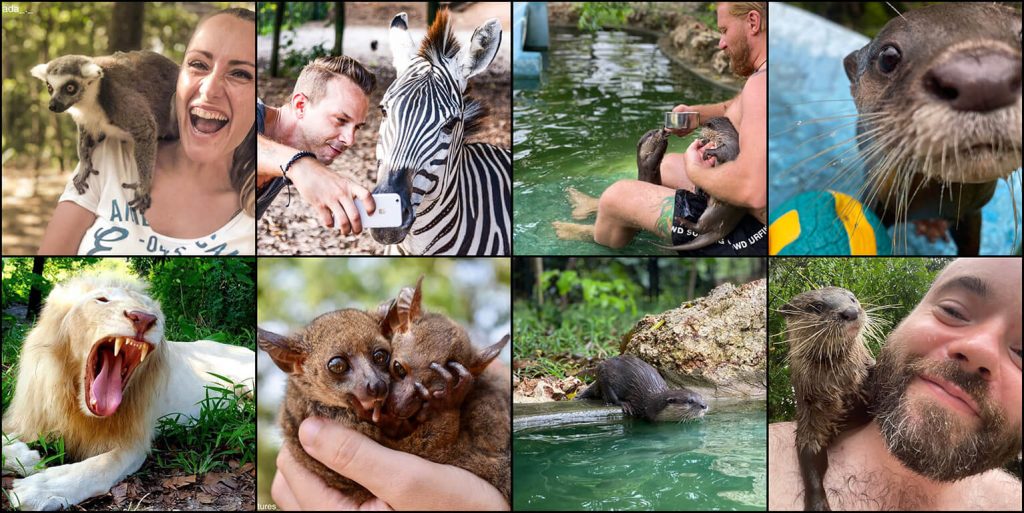 Cheetah's Rock Nursery, a half-hour drive from Stone Town, was established to help and nurture animals who have suffered at the hands of poachers. Lions, cheetahs, zebras, lemurs, hyenas, roe deer, and monkeys live here. And for all the animals the most natural conditions are created. Yes, admission to the reserve is expensive at $140. But first, it includes a very fascinating four-hour tour. And secondly, your money will go towards keeping, treating and redeeming the animals.
Jozani National Park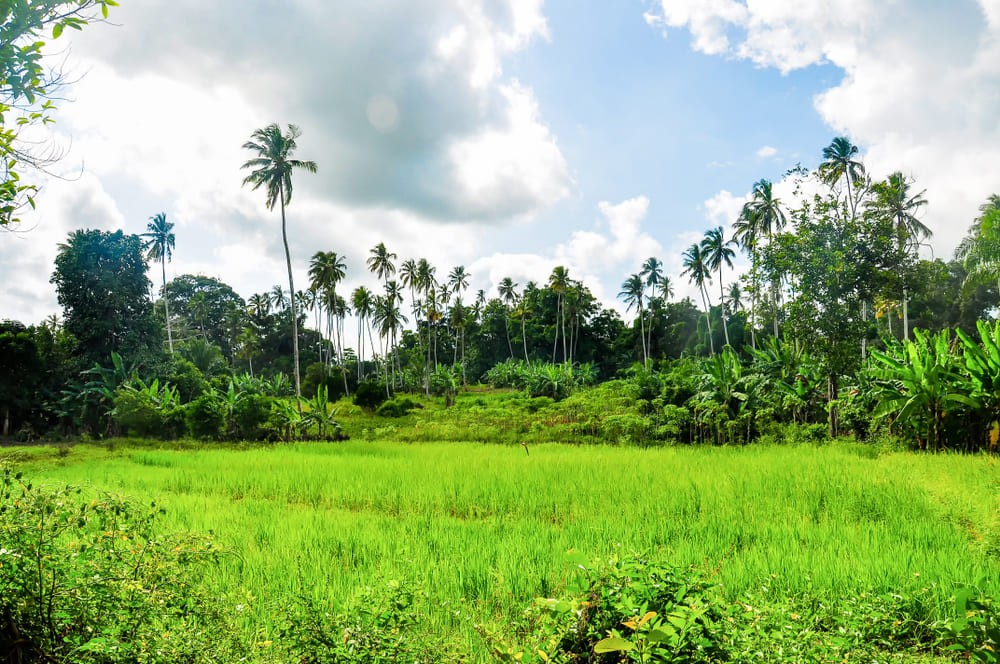 This rainforest in the southeast of the island is one of the few places on the planet with a completely untouched nature. Most tourists come here to meet the Colobus Kirk monkeys. About three thousand of these monkeys live only in Zanzibar, they are not found anywhere else and are listed in the International Red Book.
The Rock Restaurant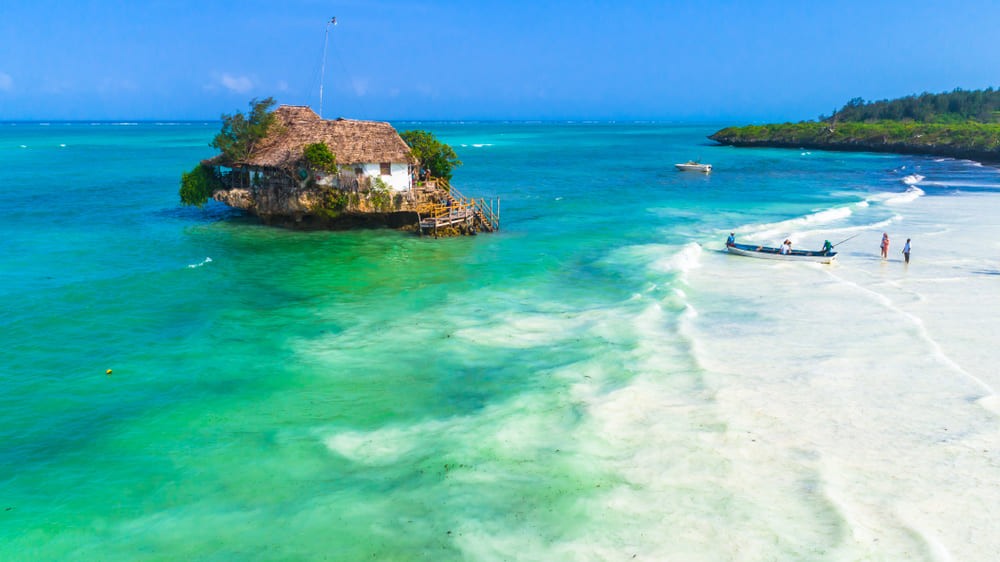 This humble rock house in the middle of the Indian Ocean is one of the island's most popular fish restaurants. At low tide you can walk to the place, but at high tide you have to take a boat. It is noteworthy that those who want to celebrate the New Year in The Rock restaurant have to book tables 7-8 months in advance. And once there was a simple fishing pier.
Freddie Mercury Museum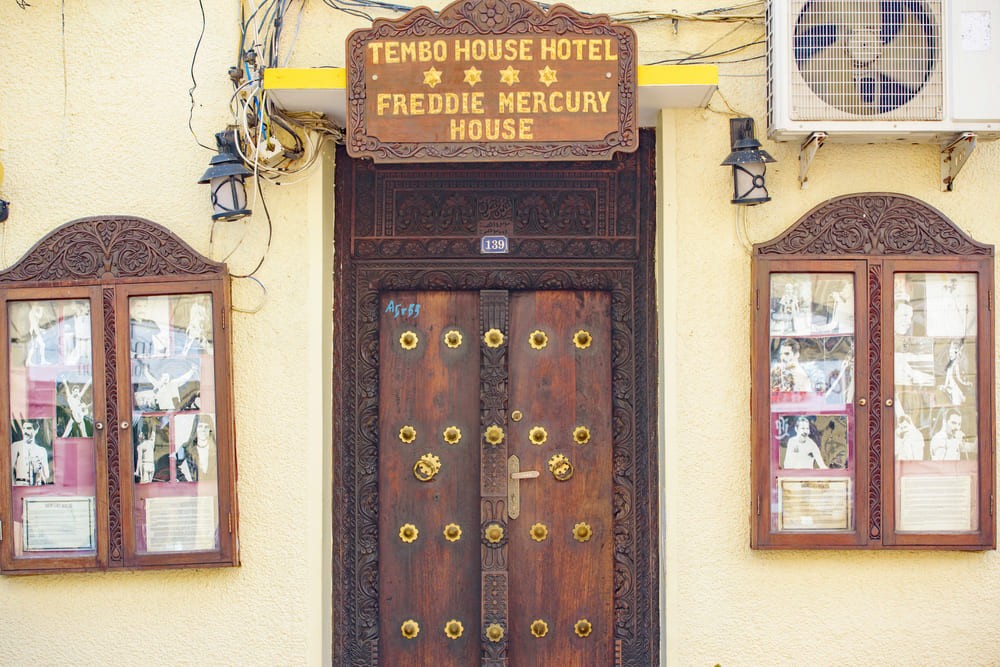 The leader of the band Queen was actually born here on September 5, 1946, as Farrukh Bulsara. Five years later the family moved to India, but their home in Stone Town still stands. Today the building houses a museum and a hotel.
Spice Gardens
Fifteen kilometers from Stone Town is a spice farm Zanzibar Spices and Heritage Centre. It is worth coming here to see how cloves, ginger, turmeric, lemongrass, vanilla, nutmeg, cinnamon and many other spices that we usually see as powder in the bag grow. Here you can also buy spices – for yourself or as a gift. The quality is very good, but the prices are appropriate.
The coasts and beaches of Zanzibar
Nungwi Beach
Nungwi, in the north of Zanzibar, is considered one of the best beaches in the Indian Ocean and the best on the island, with clear water and a wide shoreline covered in white sand. It is worth stopping by, even if you only have a few days of vacation to spare. There are plenty of restaurants and stores along the two-kilometre long, pristine sandy coastline. Nungwi beach is also great for snorkeling.
The Vanishing Island of Nakupenda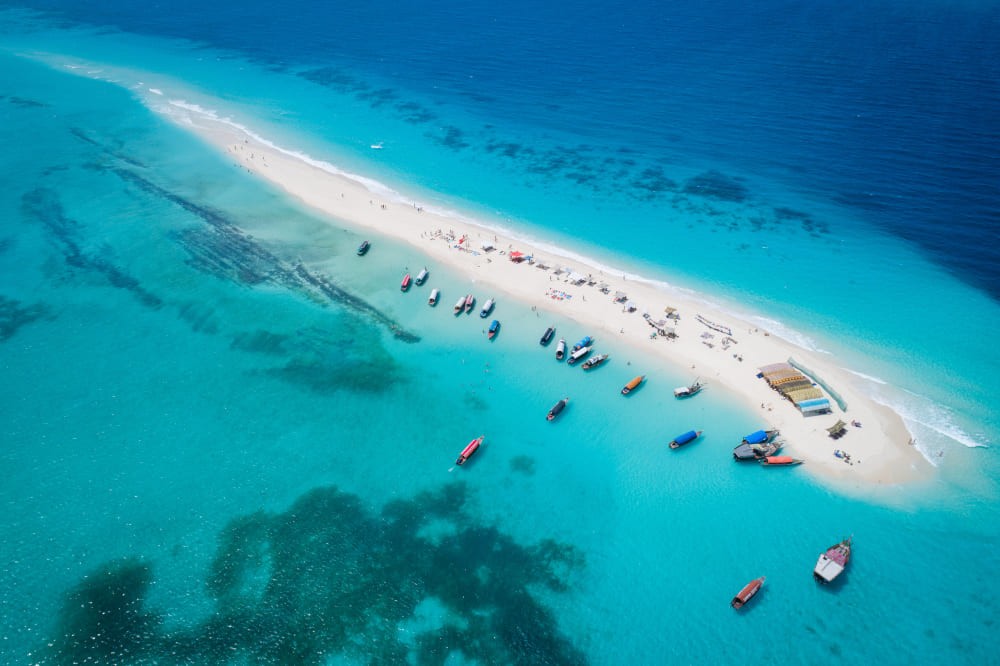 From the capital of Zanzibar to Nakupenda Island can be reached by boat in about half an hour. However, you can only get here at low tide. At high tide, a small piece of land goes underwater. There is no vegetation on the island, and all around – just water smooth to the horizon. Usually you spend about four or five hours here. The beach is not too big, but two or three hundred vacationers are accommodated here without any problems. Mandatory and the most spectacular part of the program: sitting in a boat, watch as the island completely disappears into the Indian Ocean.
Giambiani Beach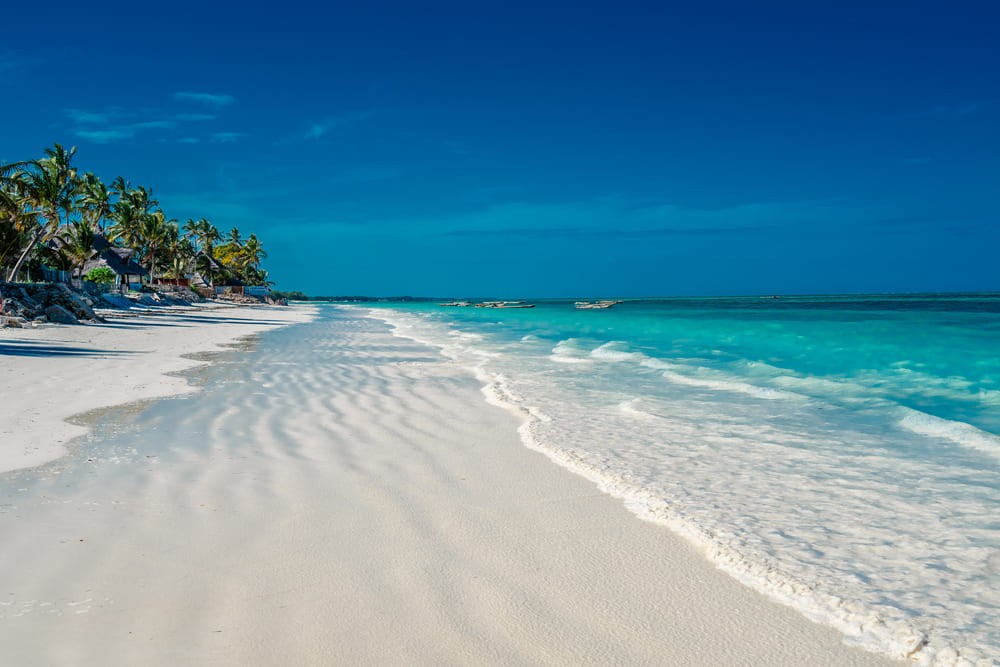 Jambiani is marked on the map almost at the southeasternmost point of the island. This is one of the remotest areas of Zanzibar, so there are always fewer tourists here than anywhere else. The coast is covered with fine white sand, according to accounts of tourists, cool even in hot weather. At the bottom – coral slabs, in the distance from the shore there are thickets of algae, some of which, after the tide hits the beach. The tides here are expansive and provide an opportunity to see sea urchins, starfish, cucumbers and crabs, which is always a thrill for children.
Kendwa Beach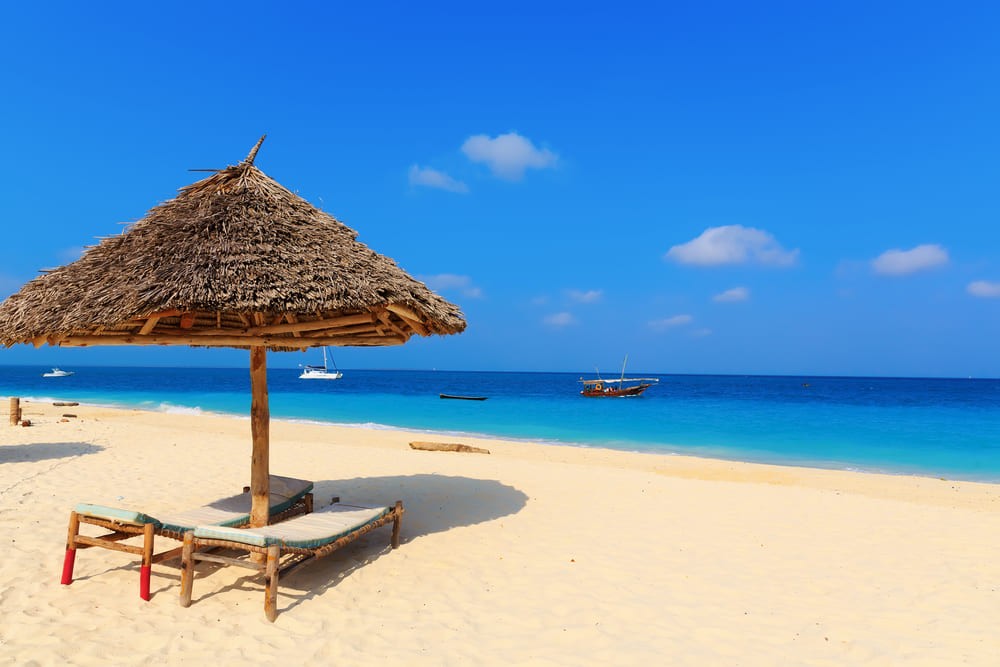 Kendwa is often referred to as one of the best tidal beaches in Zanzibar. Small in length but with a wide beachfront, it is considered the most attractive on the northwest coast. It is separated from neighboring popular Nungwi by a half-hour walk south on a sandy spit. Kendwa is known for its white sand and turquoise sea. It is usually crowded, as there are many hotels, restaurants and small stores nearby. Due to the high competition, prices are quite low. The entry into the water is comfortable, without urchins, but with beautiful starfish.
Paget Beach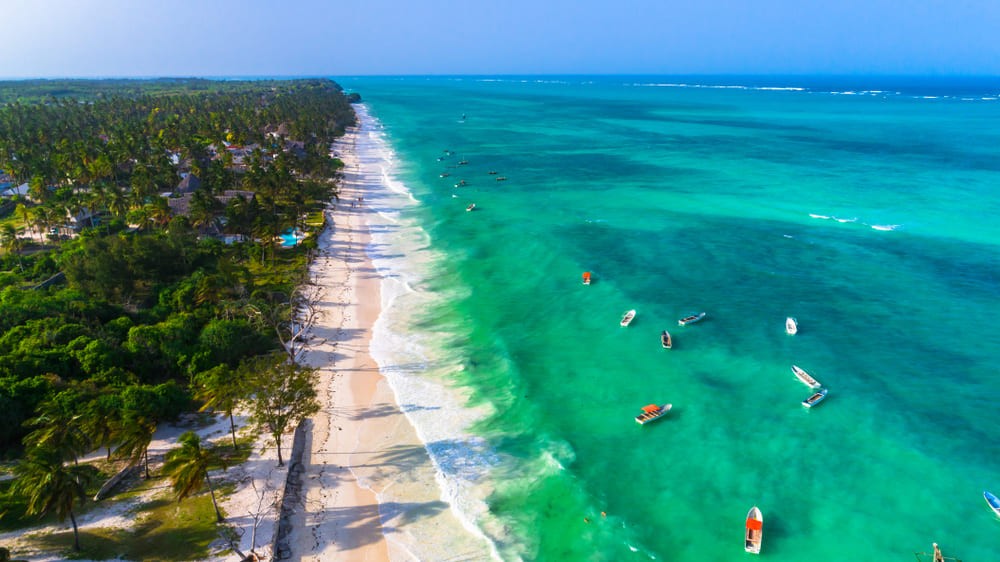 It occupies the east coast five kilometers north of the beach Jambiani. It is a vast beach, equally distant from the northern and southernmost points of Zanzibar. It is characterized by the absence of stones on the seabed and is considered one of the shallowest and flattest – so it is best suited for holidays with children. At Pudge the tide is almost not a bother – the water goes relatively close and stays at the knee, and arrives about chest-neck. There are two kite schools here at once, which help you quickly learn the technique of riding a board. You can rent equipment and ride on your own. Nearby are many restaurants, cafes and hotels. Because of the dive center, scooter rentals and sailboats for trips to the reef, it is almost always crowded.
Matemwe Beach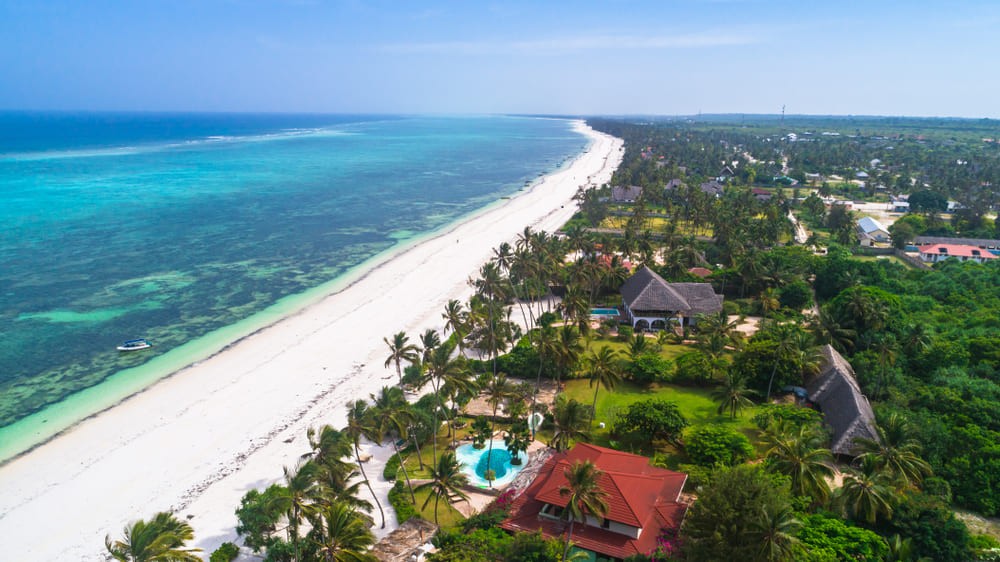 This beach is on the northeast coast of the island, and is beloved by Italians. Here are relatively expensive Italian hotels, the staff communicate in that language, around well-kept green lawns, the coast of air-conditioned bungalows. The beach itself is not crowded. The sand spit is wide, there is a lot of life on the coast: from hedgehogs and stars to crabs. So while swimming it is better to wear special shoes. The sea here is shallow, but the tide on Matemva is very high. You can swim comfortably only during the incoming water.
The beach of Uroa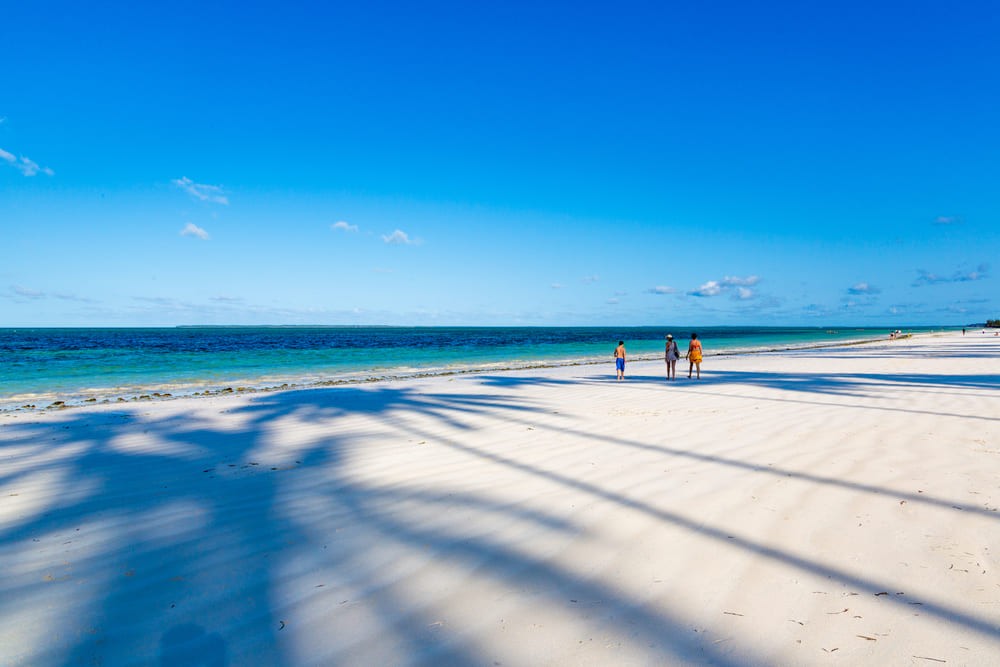 The distinctive Uroa is located on the east coast of Zanzibar, about 40 kilometers from Stone Town. There is a village and a seaweed farm nearby. This beach is not very suitable for swimming, the water at high tide goes to 2-3 kilometers. But walking along the tidal banks, you can find a lot of beautiful shells. The sand is white and soft, there are not many urchins, the water is bright green. Here you can have a great time, agreeing on one of the excursions from the locals, signing henna or buying souvenirs – the locals even make them to order.
Kivengwa Beach
Refers to the best beaches for swimming. This is the northeastern coast, with well-defined tides. The sand is white and soft, the ocean is bright blue, and there are shade-covering palm groves on the shore. There's always plenty of music and performances, but you can get a little further away from the center and find a secluded spot.
The Food of Zanzibar
We're telling you about a few exceptional dishes you can only try in Zanzibar. And our friends at the METRO chain have prepared some of their recipes that you can recreate at home using ordinary products.
Until February 17 buy healthy groceries at METRO within the "6 Steps Towards Spring" promotion and win ₽300,000 from Level.Travel for a dream trip. Under the special hashtag METRO already publishes a lot of useful facts about products: they tell us about the benefits of omega-3, the value of protein and how to put together a competent vegetarian menu. Let's step into spring healthy!
Yum yum yum yum.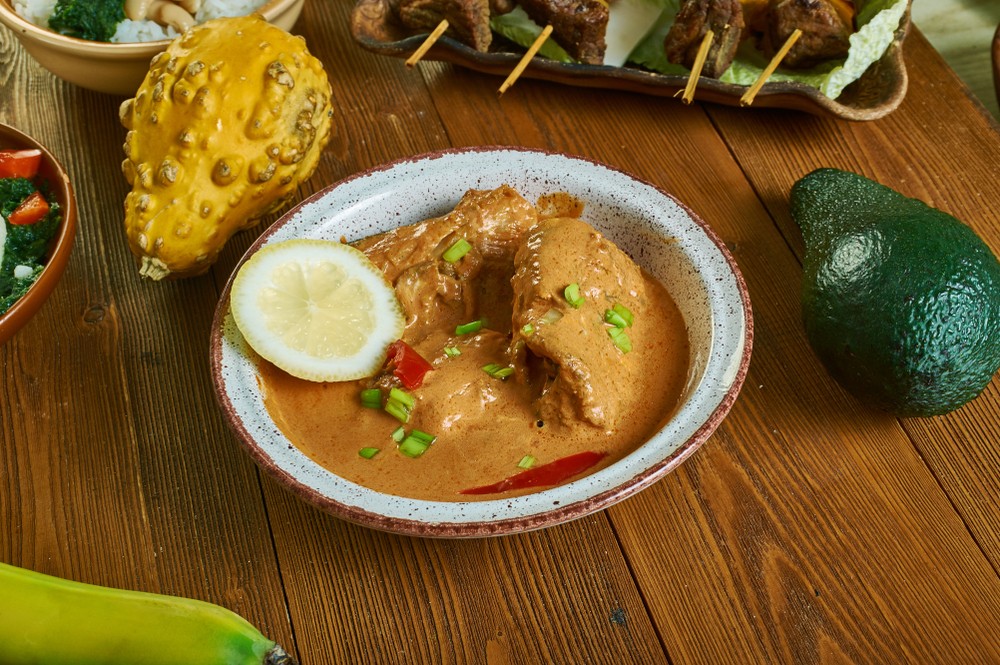 The traditional stew in Tanzania is made of green bananas, carrots, onions, tomatoes, sweet peppers and meat. And you will hardly find the usual pork or beef here. But you have a good chance to try elephant stew, antelope fillet or fried sides of warthog.
Prawns in kataifi paste with passion fruit oil and tandoori pineapple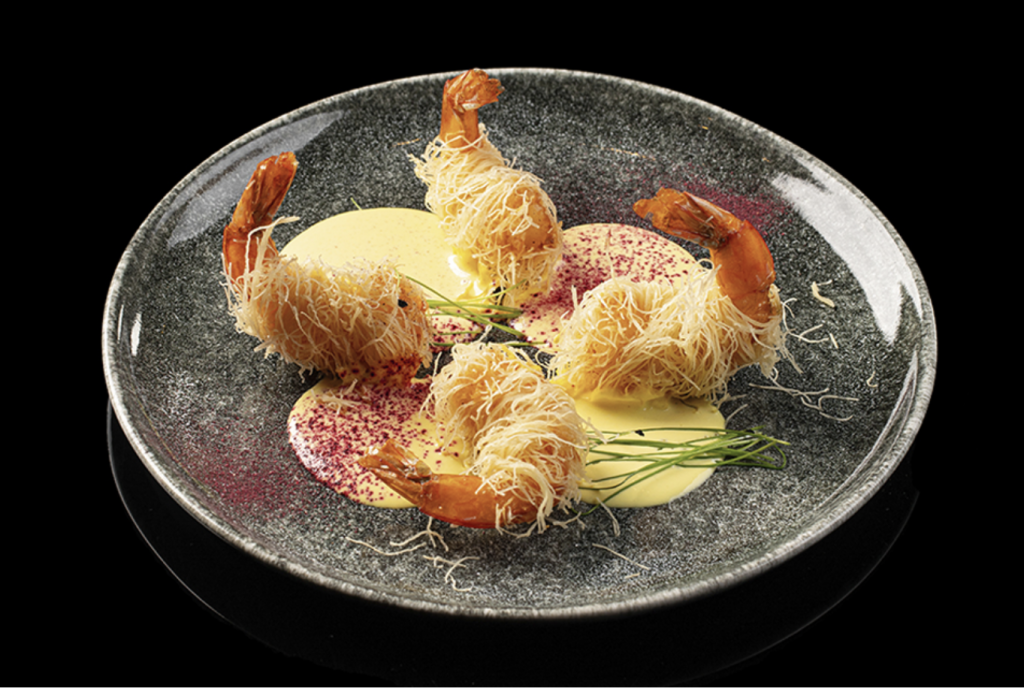 There's seafood, batter, fruit, and a complex sauce. But this delicious Tanzanian-inspired dish is quite simple to make, and its exotic taste and appearance will delight guests or family for a long time.
Detailed recipe for this dish with video from the chef – on the METRO website.
Makande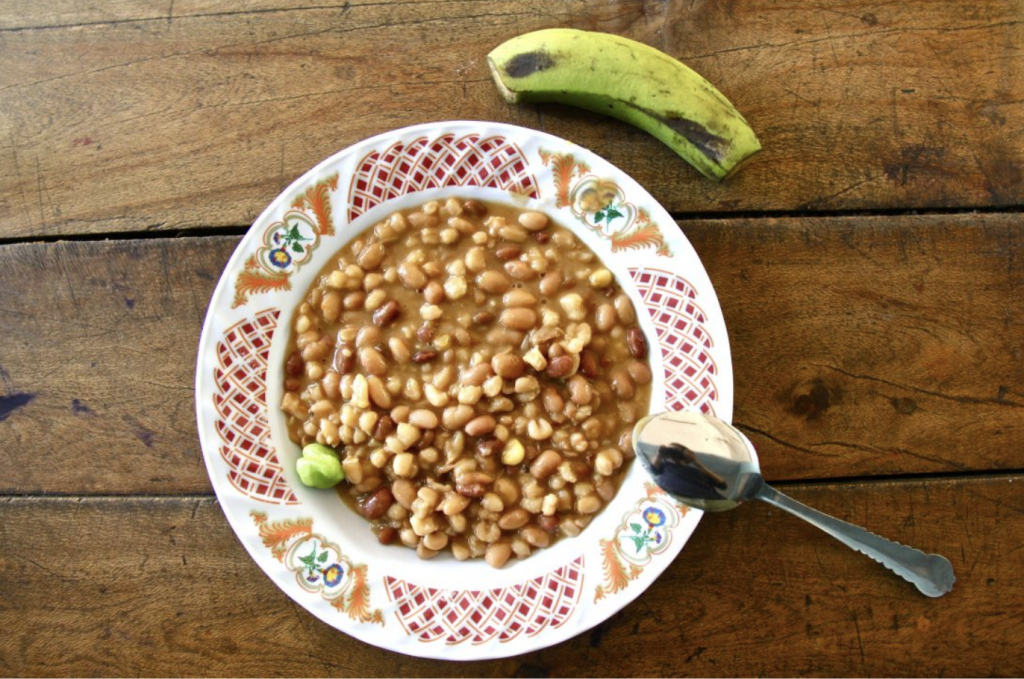 Sweet corn and beans stewed in a tomato and carrot sauce. The complex sauce also includes onions, garlic, coconut cream, salt, pepper, and simmering broth – vegetable or meat, your choice. This dish takes about two hours to prepare!
Mango and Quinoa Salad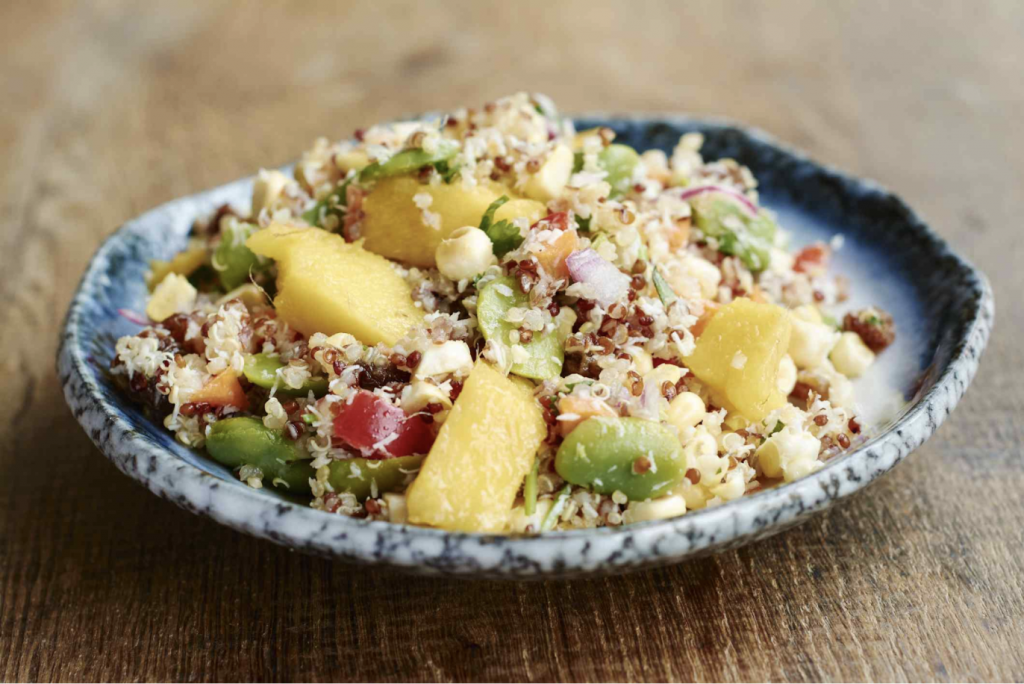 Avocado, mango, and beans and grits – a seemingly strange combination. But it's worth a try to realize, not only is this a light and healthy salad, but it's also very tasty!
Detailed recipe for this dish with video from the chef – on the METRO website.
Soup urojo.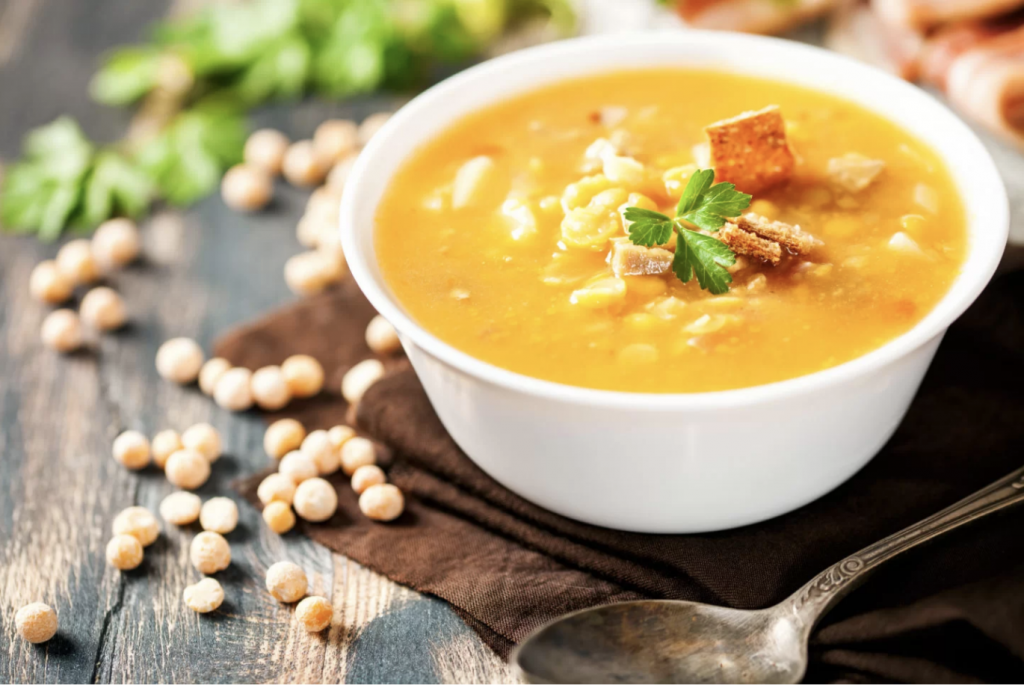 Also known as "Zanzibar mix," urojo soup is actually a mixture of dishes. Crunchy potato bhajis (mashed potato balls fried in coconut chutney), some chilies, and cassava shavings are added to the spicy, thick broth. The dish is very hearty and has a vibrant national flavor.
Where and how to spend your vacation in Zanzibar
Zanzibar is an island in the Indian Ocean that is part of Tanzania. What is Zanzibar? It is endless beaches, white, soft sand, the clearest water and picturesque nature. The island will appeal to adventure seekers, as guests are offered hiking tours into the jungle, diving and other extreme entertainment. The trip is undoubtedly will appeal to fans of quiet, peaceful rest, there is a relaxing atmosphere.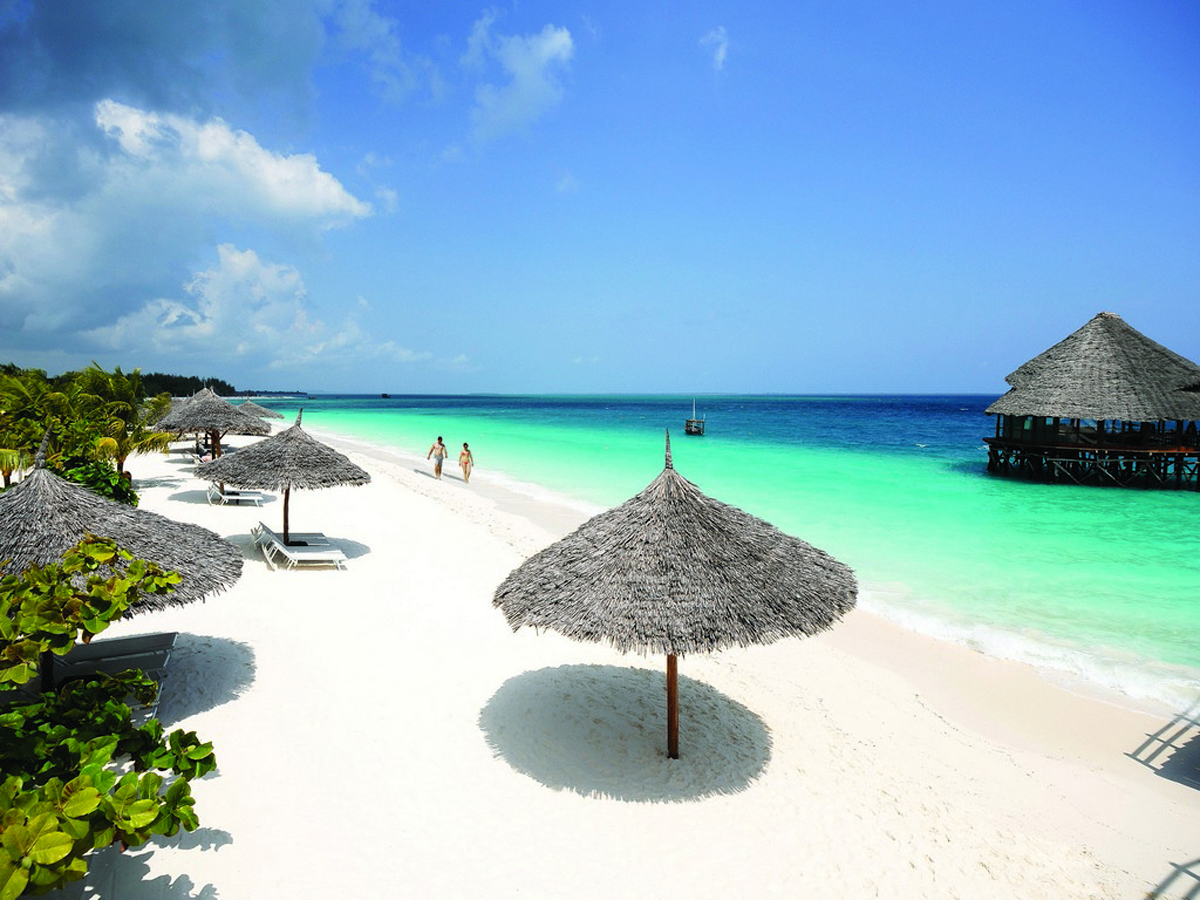 Good to know! There is a stereotype that Tanzania and Zanzibar are dangerous. Is it so? Today it is a civilized country, where guests are offered a quiet holiday and a high level of service. There are hotels, restaurants, cafes, and in combination with the beautiful nature and the beautiful ocean you will have an unforgettable vacation.
Weather, when to go to Tanzania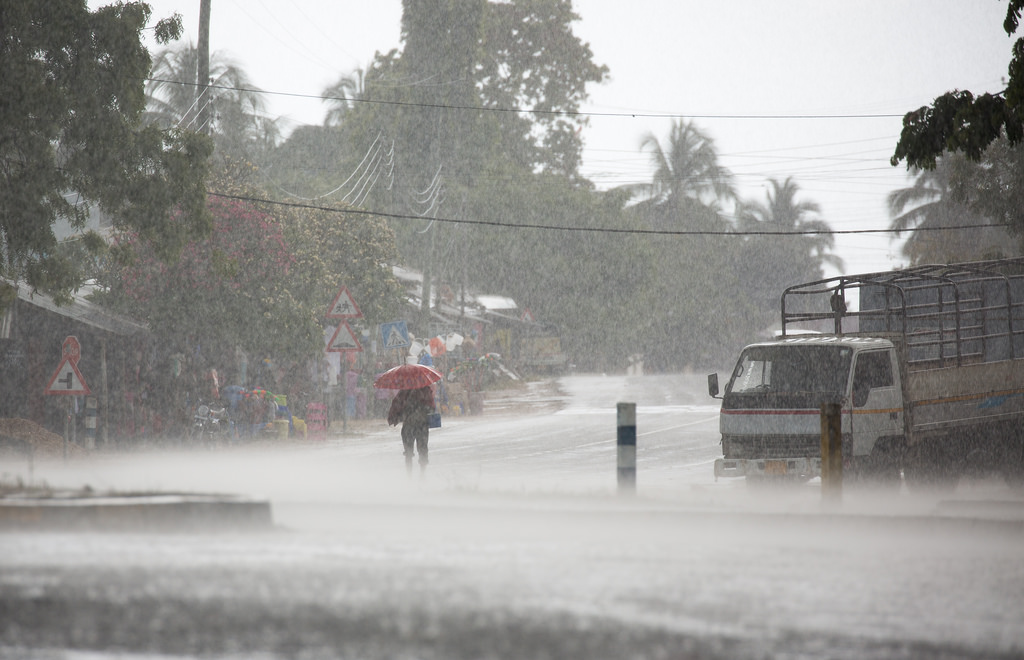 If you are interested in vacationing in Tanzania, choose to go in the winter months or the period from mid-summer to mid-autumn. In October, November and in the second half of spring in Zanzibar there are heavy rains, the temperature drops a few degrees, but it is quite comfortable for a holiday. The season for holidays in Zanzibar by month is as follows:
February is the hottest and driest month;
August – the coldest month, but remember – we are talking about an African island, so the term "cold" – very relative, we are talking about a temperature of +26 degrees;
November is the rainiest month;
the second half of winter, summer and early fall – the best months for a holiday in Zanzibar, Tanzania.
air warms up to +29-35 degrees;
the water warms up to +28 degrees.
Read more about the weather conditions in Zanzibar in this article.
When it comes to the question of when the season in Zanzibar for a beach holiday, experienced tourists answer – all year round. The water temperature throughout the year does not drop below +25 degrees. In this case, the difference between the air temperature and the ocean does not exceed 10 degrees – these are comfortable conditions for recreation at the seaside.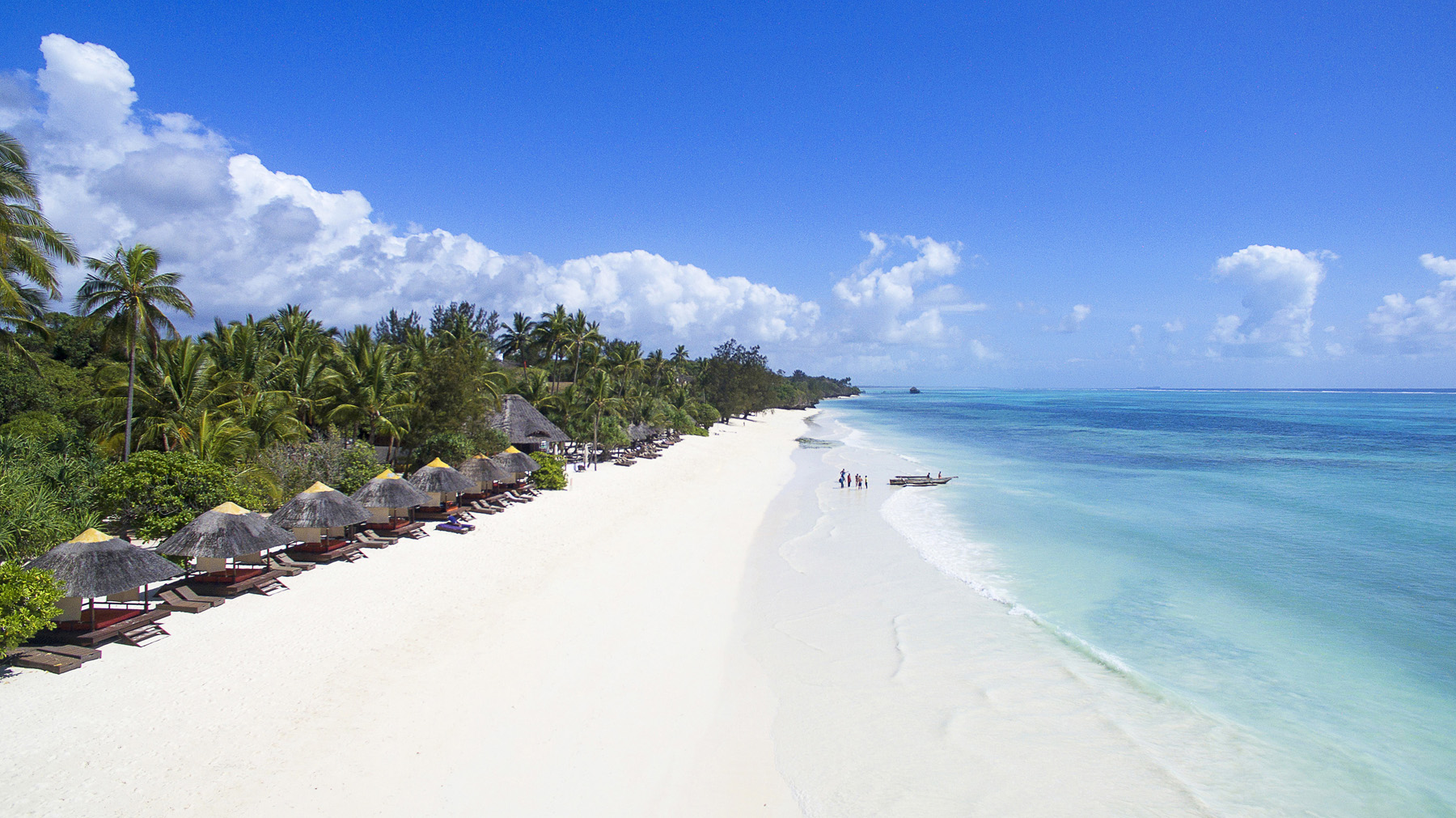 In the question of where to choose a hotel on an island in Tanzania, focus on individual preferences. If you are interested in a secluded vacation, pay attention to the west coast, attractive with its tranquility, absolute harmony with nature, as well as calm sea. Sometimes the waves here are excellent.
The northern part of the island has strong tides, so beach holidays are unlikely. At the same time, the north is the busiest areas, there are many restaurants and bars.
This is important! For a vacation on the island, you can get a visa immediately after arrival at the airport. The maximum period – 90 days.
Island coasts
North Coast. Most beaches are quite quiet, however, here is the most popular and most visited beach Zanzibar – Nungwi. The tides in the northern part of the island are not as critical as in the east. There is a well-developed infrastructure, a lot of discos, bars and quite democratic prices.
The southern coast of the island in Tanzania. If you want to immerse yourself in the local culture and learn how the islanders live, stay in the south of Zanzibar. It's crowded, but there are fewer tourists than in the north or east. Also, the southern resorts are chosen for a romantic vacation. Infrastructure is poorly developed, so for a vacation with children, this part of Zanzibar is not suitable. The south of Zanzibar is the only place where wild dolphins live, you can swim with them in the ocean.
East Coast. This is home to perhaps the most picturesque beaches of Zanzibar. Here are most hotels, you can rent bungalows and guest houses right on the ocean. Remember that in the east, the tides are strong enough, which certainly does not add comfort beach holidays. In addition, the infrastructure is worse than in the northern regions, and the rates for food are several times higher.
The southeastern coast of Zanzibar in Tanzania. There are also many hotels and beaches, but this part of Zanzibar has the strongest tides. Swimming here is unlikely to work.
West Bank. The resorts of this part of the island are little known to travelers, but this is where the capital, Stone Town, is located. They come here solely for sightseeing, there are almost no good beaches.
To answer one thing, where the best beach holiday in Tanzania, it is difficult. Each tourist has his own priorities, individual wishes. We will give the opinions of experts, which mostly coincide.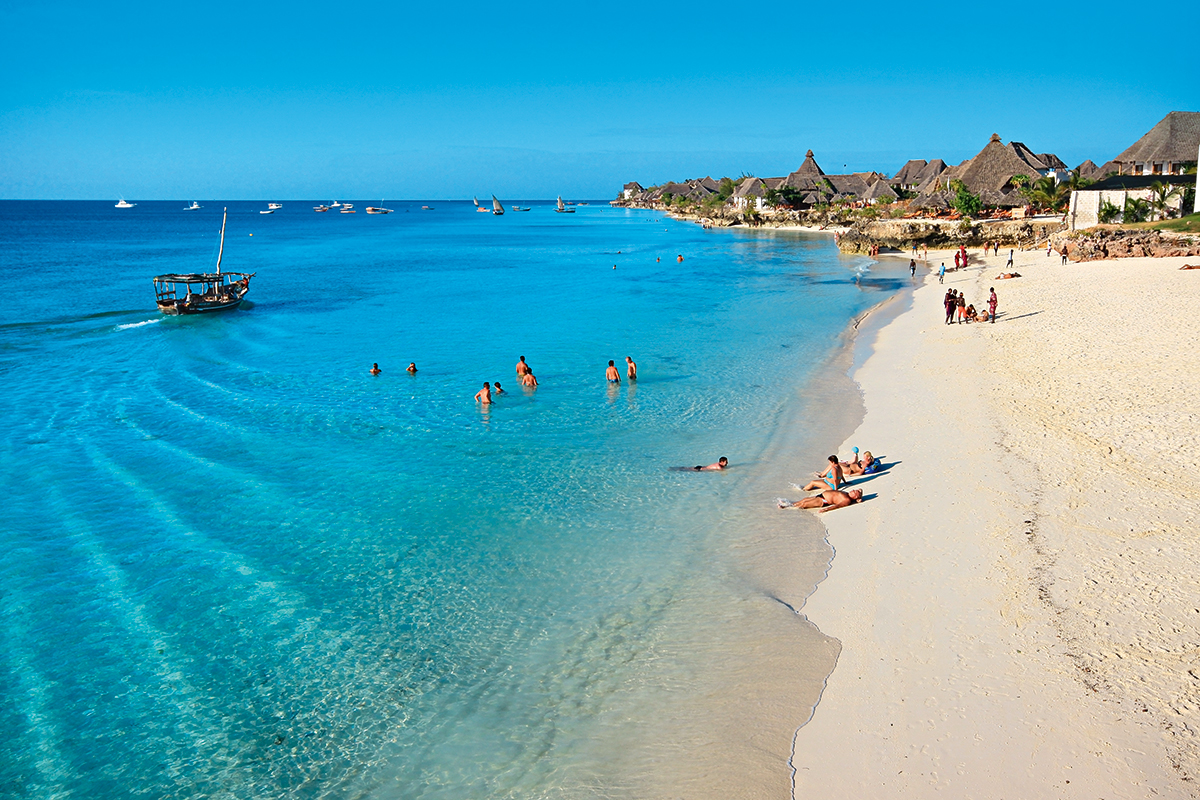 Nungwi
The list of the best places for recreation is headed by the resort of Nungwi – a large village with a large selection of accommodations and affordable food prices. There are excellent diving spots near Nungwi. According to tourist reviews, this beach and resort is the best for a vacation.
Interesting to know! If you've chosen a different beach to stay at but want to visit Nungwi, take advantage of excursions that offer guests relaxation on the beach, a seafood lunch, swimming with turtles, and a sea cruise in the setting sun.
Another popular resort is Kendwa, near Nungwi. It has a great beach, the village, unlike Nungwi, is quiet, parties are held only one night a week, but travelers and islanders from all over Zanzibar and many Tanzanians come here.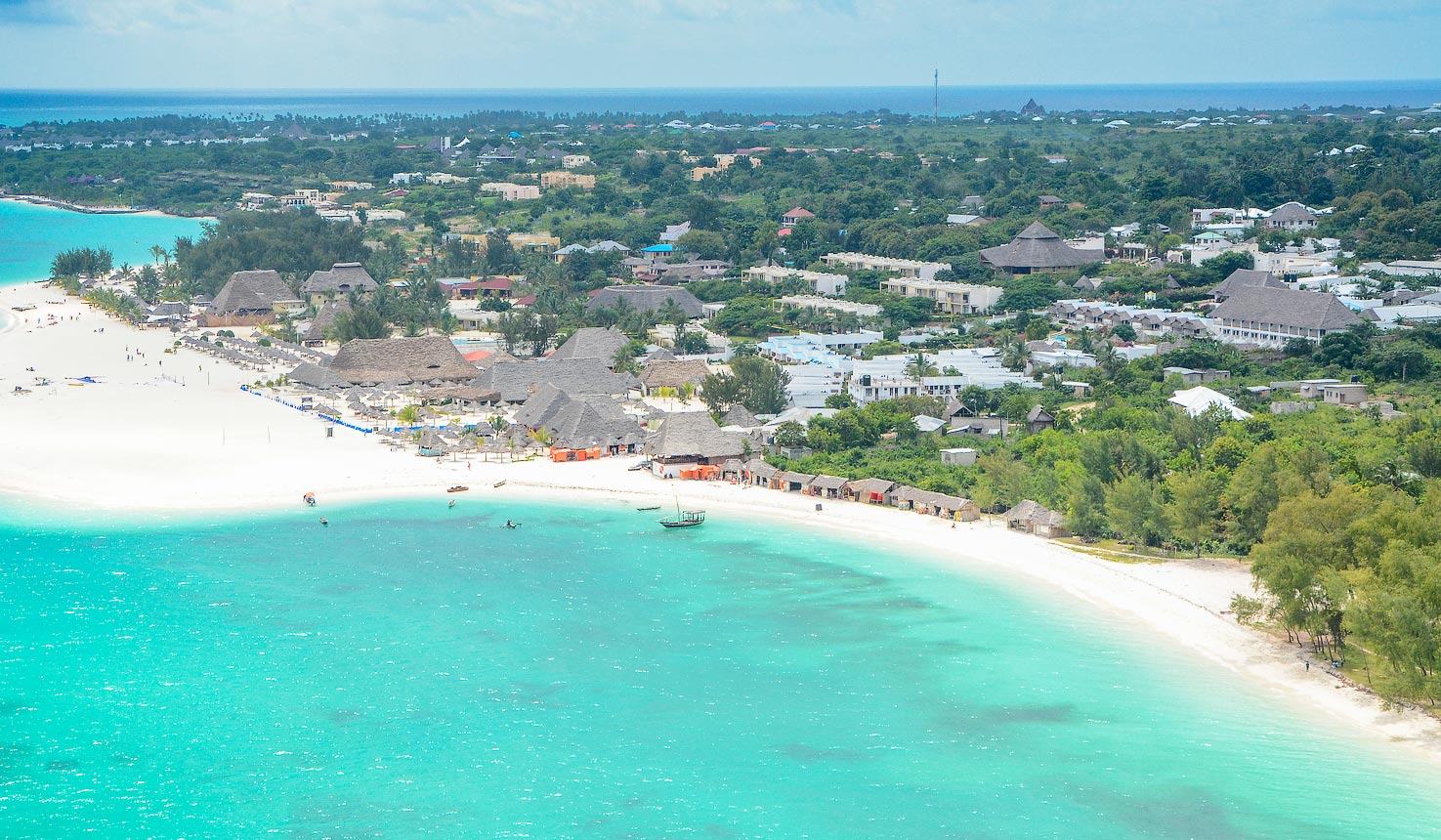 Kendwa
Do you want to get away? Consider the resorts of Dongwe, Paje and Bweju. They are located on the same coast, there is a feeling of absolute unity with nature. The advantage of resorts – the proximity to the national park and the bay Chwaka.
Features of hotels
Tourist destination in Zanzibar is developing quite rapidly, but there are no large resorts of European level here yet. Most hotels – it is authentic, colorful villages with small hotels, bars and restaurants. There are no major water parks, large shopping and entertainment centers, comfortable golf courses.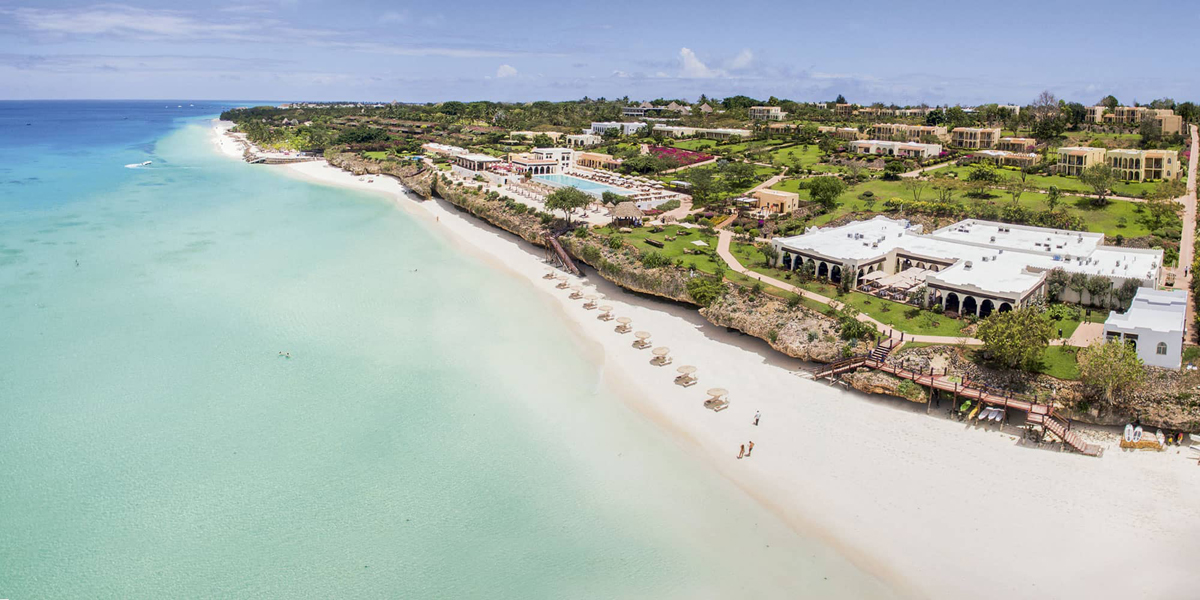 Active construction of the hotels started only in 2005, their design is aimed at creating a special color typical of Zanzibar – thatched roofs, minimalism, whitewashed walls. Most hotels are built on the first line and that is their undoubted advantage. The hotels are surrounded by a lot of greenery, and living conditions correspond to the stars.
Useful to know! Holidays in Tanzania on the island of Zanzibar are suitable for fans of beaches and excursions.
When choosing a specific place to stay, focus on the characteristics of the coast, where it is located. However, regardless of the geographical coordinates, all hotels in Zanzibar have characteristic features: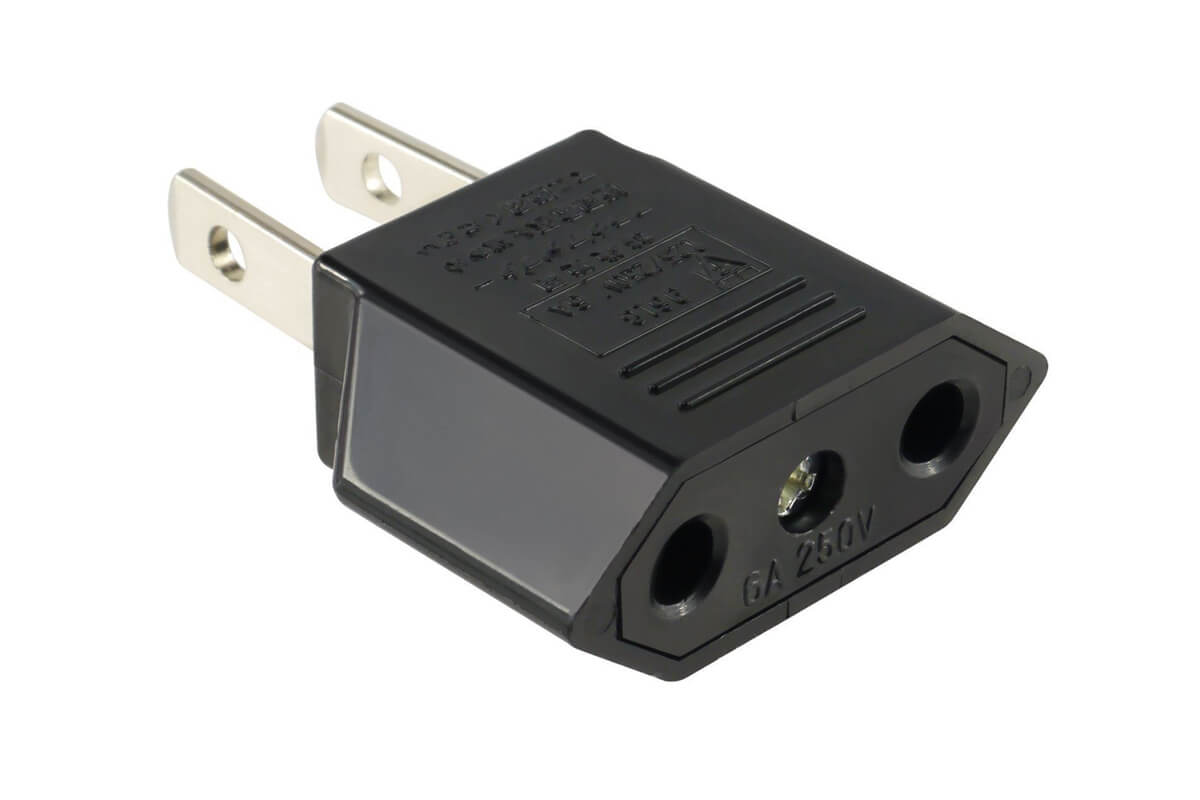 Hotels on the island are small – 100 rooms is a rarity, traditionally a hotel has 10 to 20 rooms. In addition to traditional hotels, Zanzibar has many oceanfront bungalows.
Each hotel has a large surrounding area, so large that some guests meet only in the restaurant when they eat lunch or dinner.
There are no TVs in the rooms of 3-star hotels.
Travelers pay tourist tax only when checking out.
There is no special children's food in hotels, only 5-star hotels have yogurt, milk and light soups.
The rooms are equipped with English standard outlets, so you will need an adapter, the voltage is 220V.
The hotels have no animation, of entertainment only water polo and evening shows not every day.
All hotels have free internet access. Generally, the speed is very good.
Good to know! If your plans include not only a beach holiday in Zanzibar in Tanzania, but also excursions, choose resorts located in the northern direction from the capital – Stone Town. This is because many travel companies offer sightseeing tours departing from hotels built north of Stone Town. Departure from the southern point of the island will cost the tourist much more.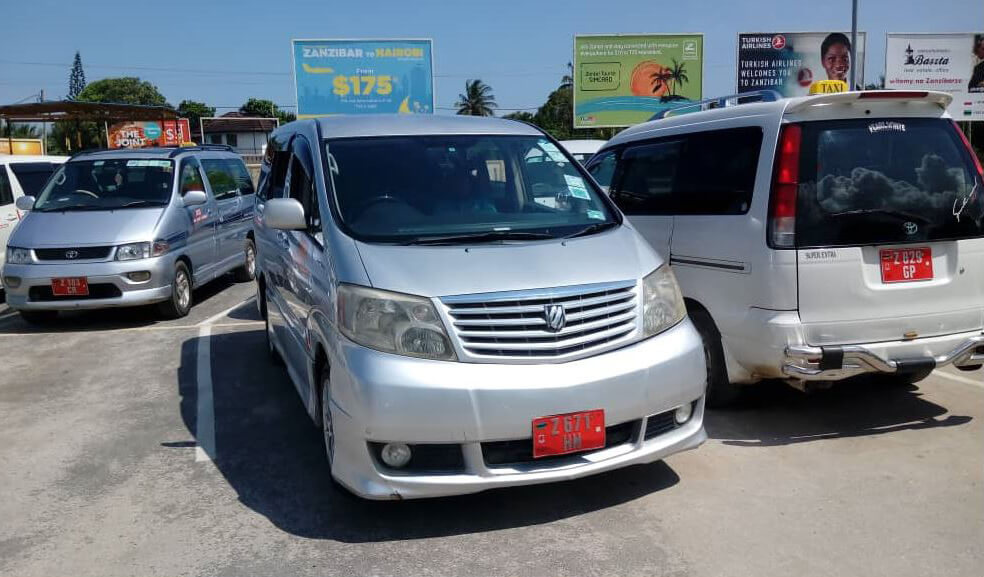 Transfers on the island are as follows – transport picks up all tourists who arrived by the same flight and takes them to the hotels located in the same region. Guests are accompanied by a Russian-speaking guide. Total transfer does not imply the transportation of bulky luggage, in which case it makes sense to order a private transfer.
Prices for holidays in Zanzibar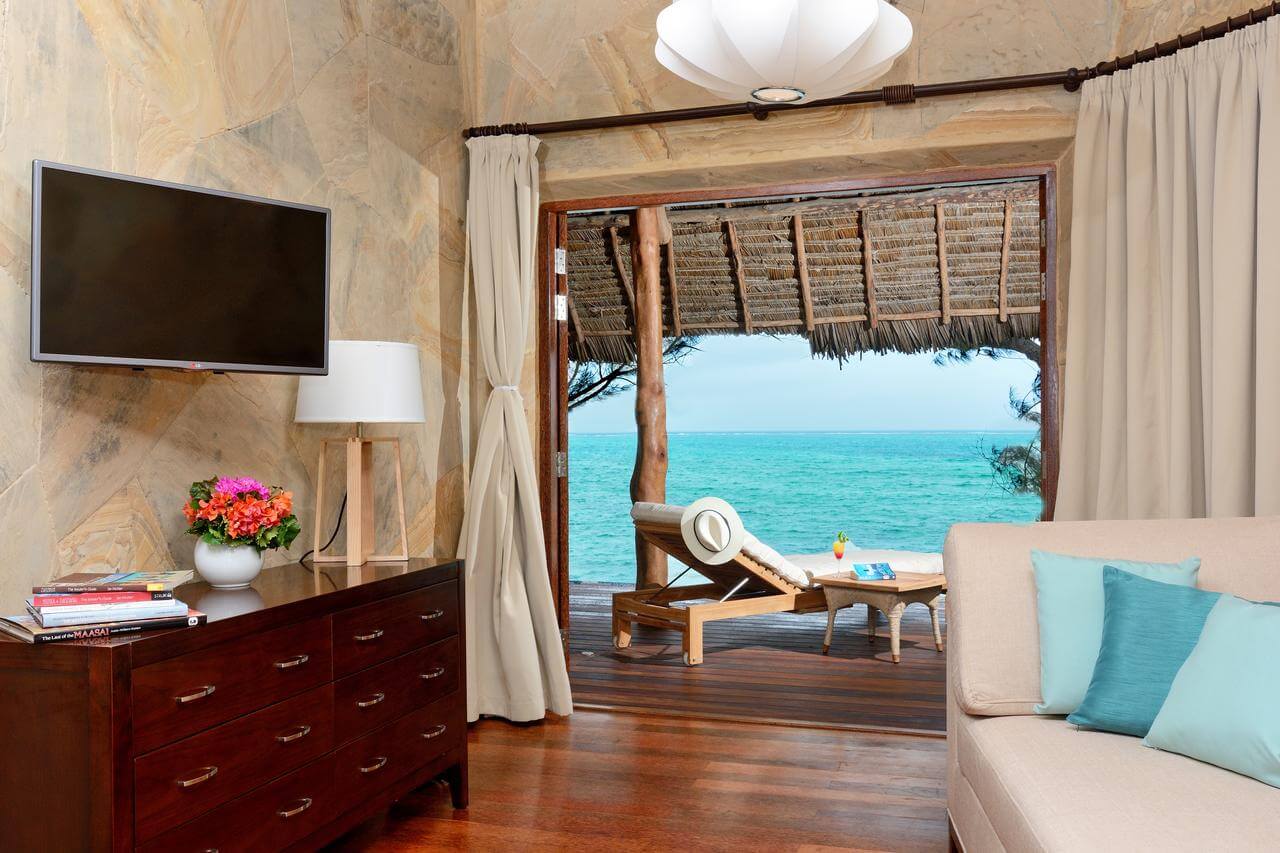 Tulia Zanzibar Unique Beach Resort
There are plenty of accommodation options on the island – there are traditional hotels. Double room here costs from 35€. A room in a five-star hotel room will cost from 170€.
You can rent a bungalow right on the ocean for 20€ or more. If you want to feel the flavor of an exotic island, but are not ready to give up the comfort, pay attention to luxury bungalows. In this case, the cost of a vacation in Zanzibar will cost from 100 €. Double room in a hostel or lodge will cost from 35 €, this price includes transportation. The cheapest accommodation options are hostels and campsites which cost from 15€.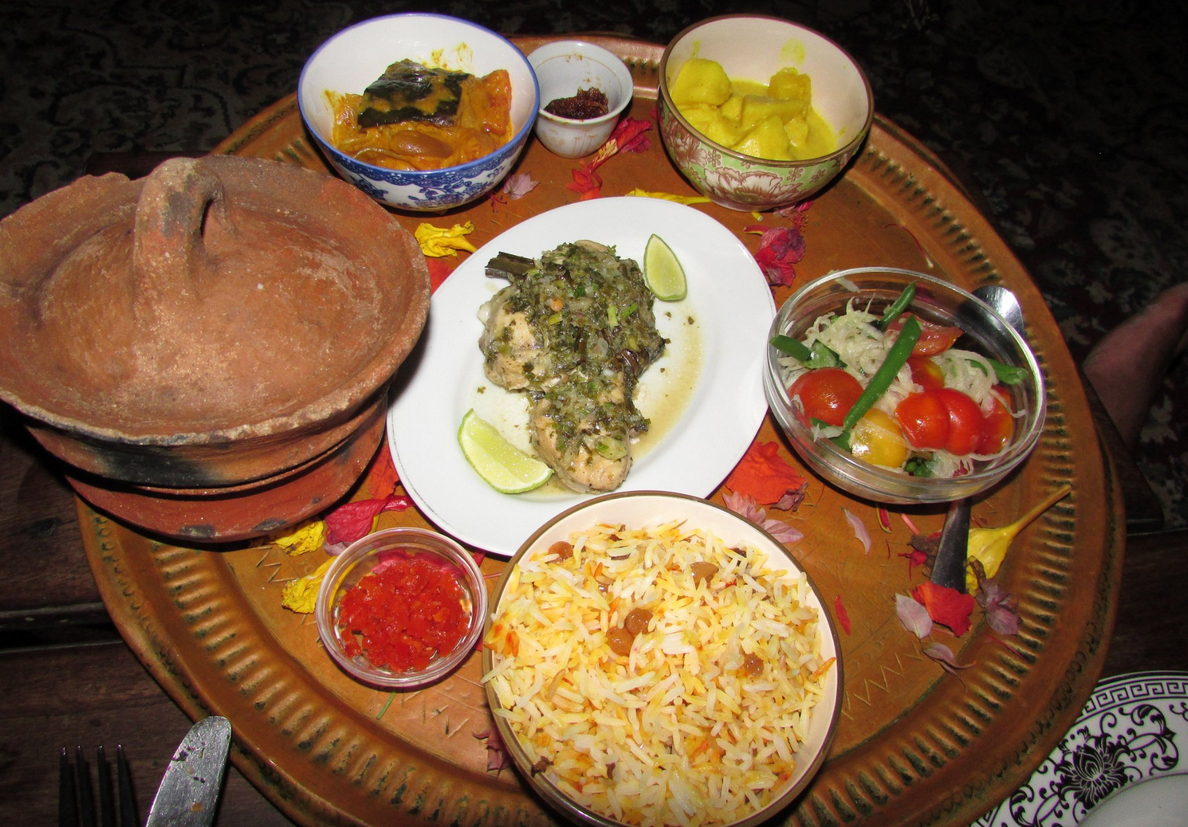 Prices for food depend on the place where you plan to have lunch or dinner. A dinner at the most expensive restaurant costs about 70$ on average. At a cheap cafe it's about $20-30.
If you are interested in local color and want to save on food, buy food at the local market, but fish and meat are better to buy in a supermarket, because at the market they are sold in complete unsanitary conditions.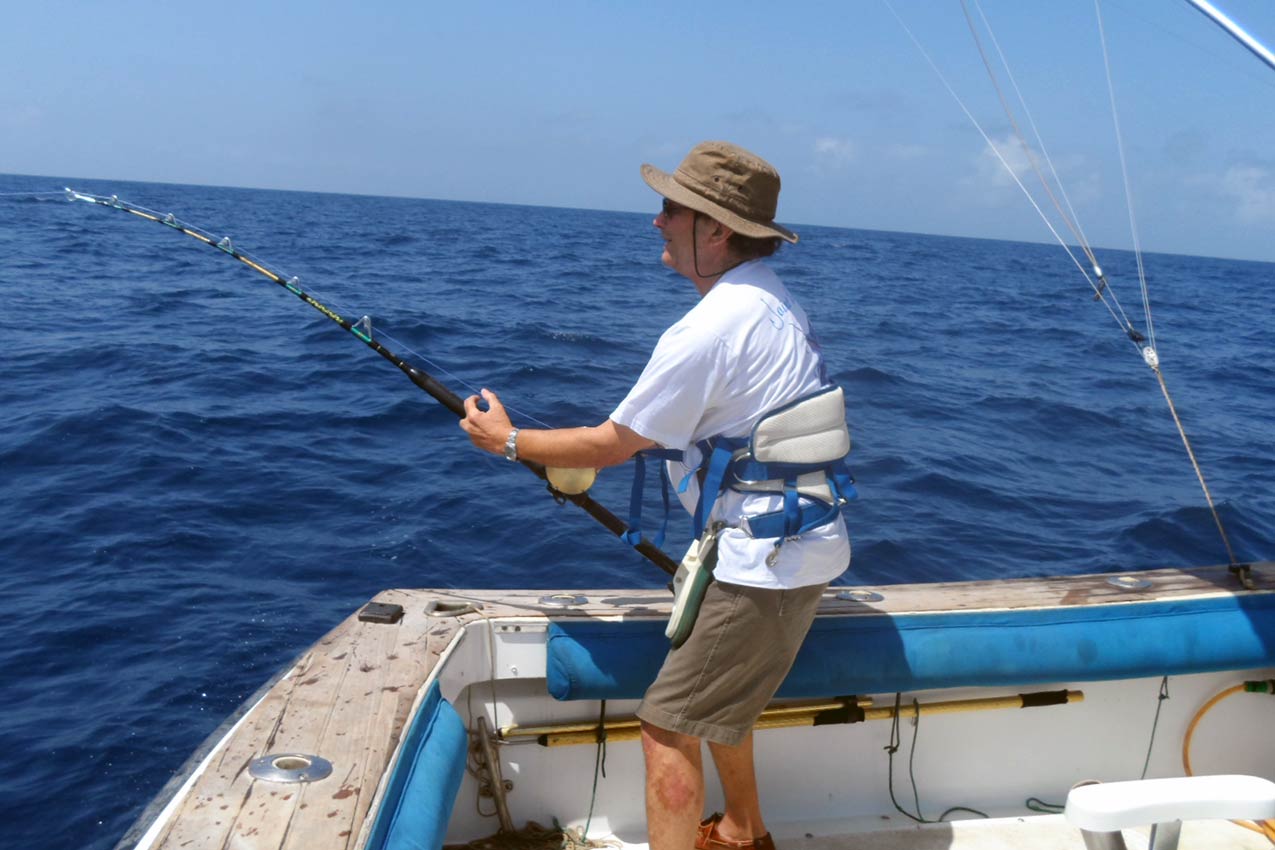 A guided walking tour of the historic part of the capital costs about $3, lasting 2 to 3 hours.
An ocean excursion along with fishing will cost $50.
Visiting several remote, uninhabited islands, local farms and swimming in the ocean is from $200.
Water activities – one dive from $45, night diving a bit more expensive – $50, kitesurfing will cost $60.
Attendance of spa treatments depends on the number of stars of the hotel, massage on the beach costs from $10.
The cost of souvenirs. The price of the smallest statuette is about 20$, souvenirs bigger cost from 50$ to 200$.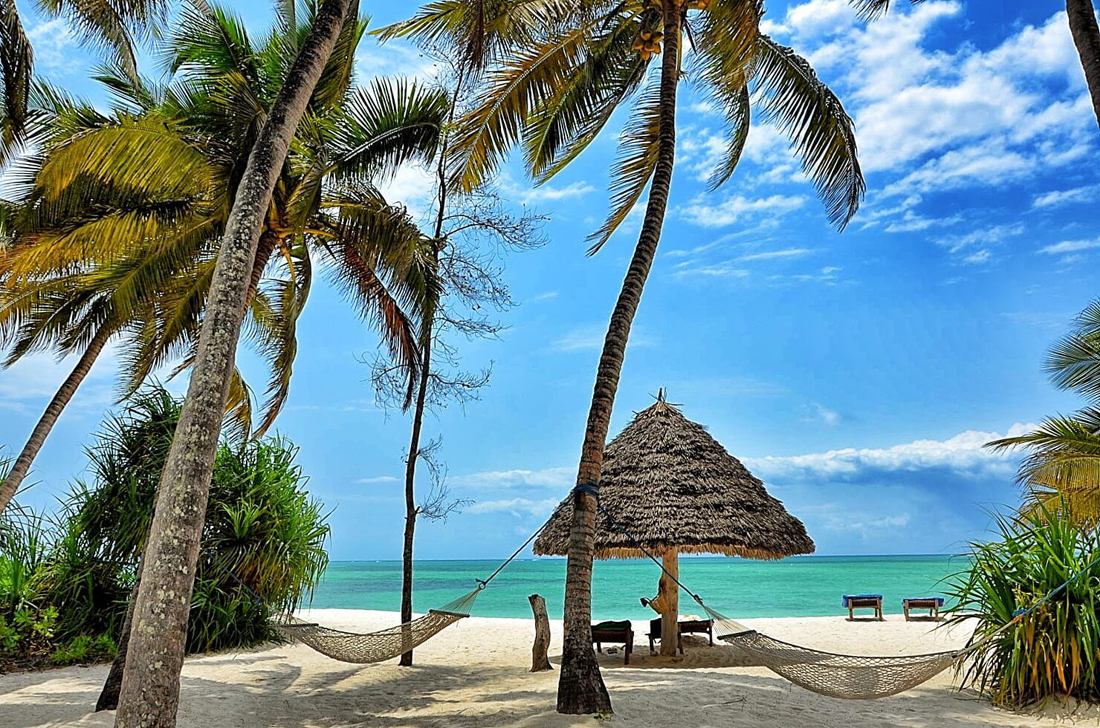 If your plans include only beach holidays, and do not include trips to excursions, it is easy to get by for $ 400 for two for ten days. This amount is enough to lounge on the beach, visit a few excursions.
The cost of food depends on the place where tourists are planning to eat. On average, the food for two people a day spends about $ 40. You can also luxuriate in a restaurant for $ 200.
In general, for economy travel and inexpensive vacation on the island with meals and souvenirs enough $ 1000 for two for ten days. If you choose an all-inclusive hotel, $ 500 will be enough.
Prices on the page given for the season 2018/2019.
Entertainment
When you get bored with resting on the coast, you will find other entertainment in Zanzibar. So, what else is the exotic island in the Indian Ocean attractive.
Attractions. The centuries-old history of the island of Zanzibar is full of dramatic events, the memory of them left in numerous architectural monuments. Sultans, slave traders and the first medieval multiethnic settlement have lived on the island at different times. Stone Town.
Architecture. Stone Town is the island's capital city in Tanzania and has a lot to see. Arabian palaces, oriental bazaars, the scent of spices reminiscent of an amazing fairy tale from the collection of The Thousand and One Nights. And Freddie Mercury was also born here, his house is still preserved.
Beaches. Undoubtedly, the sunny beach with snow-white soft sand, washed by the Indian Ocean is one of the main attractions of Zanzibar. On the beaches you can relax for at least 7 hours a day. At any time, guests can go on a fascinating journey – to visit the pools, whirlpools formed by the tides. Each vacationer will find a beach to his liking and for the soul – for a quiet, tranquil holiday, for fishing, for diving.
Diving. The island has world-famous diving sites – reefs, lagoons with a variety of exotic fish species, turtles, whales. The main diving center is in the capital. One of the most fascinating places for diving – Range Reef, located on the west of the island and attracts athletes by the wreck of an English ship. Today it is a picturesque artificial reef – home to lionfish, moray eels and other ocean creatures. Another magnificent reef, where you have to go by boat, is Boribi. Distinctive features of the reef – beautiful mountains, a variety of corals, sharks and lobsters live here. Also on the island there are diving schools for beginners.
Fishing. If you are a fan of fishing, when you come to Tanzania, be inspired by the example of Ernest Hemingway – be sure to try to catch tuna or garfish. Want to take part in a deep sea fishing trip? The season for holidays in Tanzania is January-February or July-August.
Marine activities. Travelers are encouraged to take part in a local, exotic sport, ngalawa. It is a boat ride under sails. Sea transport moves under the gusts of the monsoon, and allow you to travel in the Indian Ocean.
Romantic vacation and relaxation. Throughout your vacation on the island you will never leave the feeling that you find yourself in a garden paradise. Hotels are surrounded by gardens and lush vegetation, the hotels are small – from 10 to 20 rooms, so many guests do not even cross over during the holidays. Most hotel owners are Europeans – migrants from Italy and Germany, so the level of service in hotels is European. All requests are met quickly and carefully. You can order dinner on the beach, breakfast in the villa, transfers, excursions. Many hotels have spa centers.
One of the main arguments for traveling to Zanzibar – democratic prices for recreation on the island of Tanzania.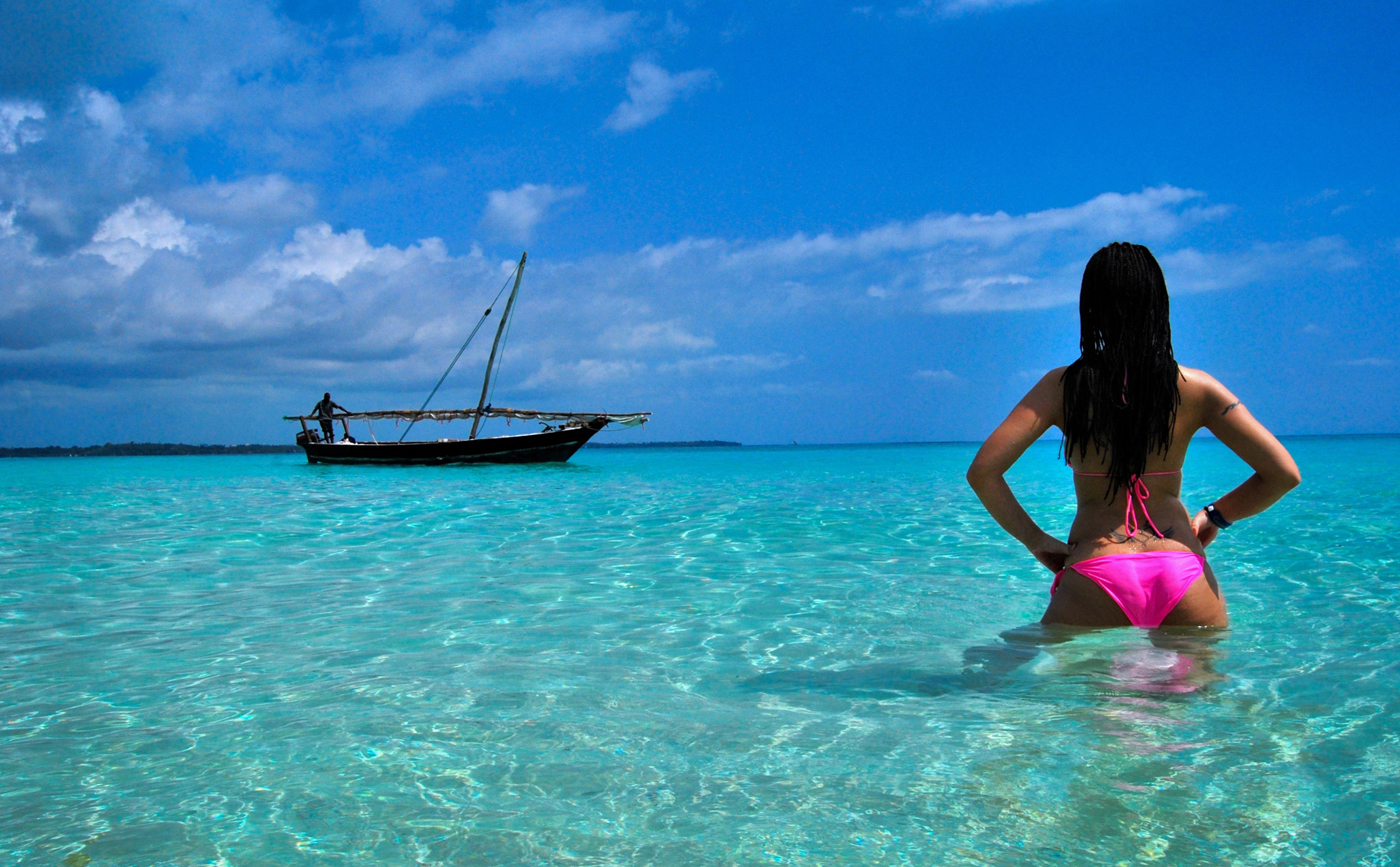 Believe me, Zanzibar is worthy to come here. The island has many names – the island of spices, the pearl of the Indian Ocean – and each name reflects the essence, mood and flavor of Zanzibar. Despite the fact that the island is a fairly young resort, but Zanzibar offers a vacation no less comfortable and exciting than the luxury, world-class resorts. No matter when you fly to the island, you are guaranteed great weather, high service, exotic nature and unforgettable emotions. Each coast of Zanzibar in its own unique and has a unique flavor.
Author: Julia Matyukhina
Updated: 7 October, 2018 The main island of the Zanzibar archipelago is a traditionally attractive place…
Updated: 19 Sep, 2018 Zanzibar is a major archipelago in the Indian Ocean that…
Updated: July 8, 2021 The island of Zanzibar is known for being a year-round…
Updated: 25 Aug, 2018 In tourism circles, Zanzibar is a new destination, already…