Winter holidays in Thailand.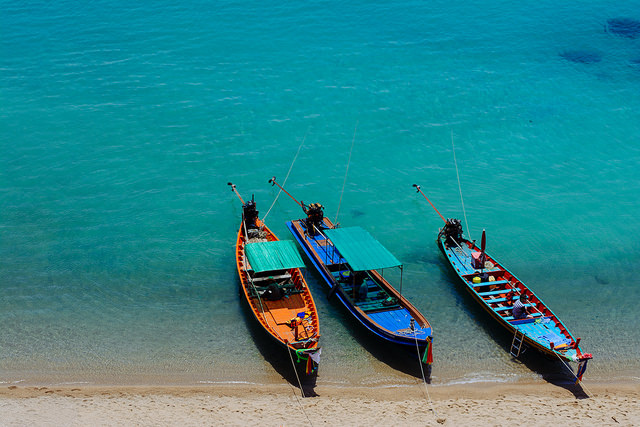 All about winter holidays 2021-2022 in Thailand! Where better to go on holiday? What is the weather like in December, January and February? What are the prices of the tours? How much for food and accommodation? Tips and reviews.
As of May 1, 2022 Thailand is fully open to vaccinated tourists ("Sputnik V" is recognized). Only the unvaccinated need to do a PCR test before departure from now on. In addition, all tourists must buy insurance and obtain ThailandPass. Tour from Moscow now costs from 120,000 ₽ for two people for 7 nights. Here are the optional prices for stays and flights. Information on flights and other aspects of holidays in Thailand may not be up to date now, check with official resources. Check the list of open countries.
A land of exotic fruits and blooming orchids, picturesque Thailand is most popular with tourists in winter time. In November, the rainy season ends and the weather is dry and warm with a warm sea and a comfortable air temperature of +30°C. Thai winter is just perfect for a full beach holiday and excursions – without the exhausting heat and sudden downpours. Therefore, we will tell you where to rest in Thailand in December, January and February, what to do and what the weather is like there, we will tell you about the prices of accommodation, food and tourist packages, as well as share reviews and tips from tourists.
Content: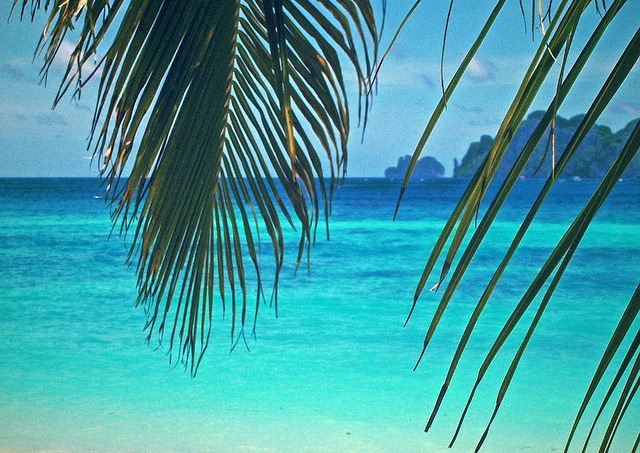 (photo © Paul D'Ambra – Australia / flickr.com)
Where to go for a winter vacation in Thailand
Conventionally, Thailand can be divided into several tourist zones.
The noisy and lively Pattaya is very popular with our compatriots: the wild nightlife with go-go dancing and shows for adults attracts people looking for adventure. Here the tourist season lasts almost all year round, however, the water in the bay a bit muddy, but the greatest concentration of bars and nightclubs on the coast. Tourists have fun diving, surfing, riding scooters, bananas, pellets, etc. Families with children love to visit the parks and animal shows, gardens and orchid greenhouses. A few kilometers from Pattaya are islands with amazing postcard beaches and clear water, where tourists go swimming (eg, Ko Lan).
Where to relax in the Land of Smiles – in Pattaya or on Phuket?
В Бангкоке всегда приятная погода, легкий бриз днем не дает жаре превратиться в изнуряющую. В тайской столице уникальные дворцы и три сотни храмов со статуями Будды, национальные парки и сады – все посмотреть за одну поездку просто невозможно. Пятого декабря тайцы отмечают именины правителя короля Рамы IX. Празднования ведутся на широкую ногу – с концертами и яркой иллюминацией, это зрелище стоит того, чтобы его увидеть. Метро, автобусы, такси в Бангкоке >>
Many people choose the Andaman coast (Phuket, Krabi Province, Phi Phi, Khao Lak, etc.) for a winter vacation in Thailand. Phuket is loved by divers and lovers of boat trips. On the beaches of Phuket has a good infrastructure, hotels and bungalows of different price segments. Krabi province is more suitable for a relaxing beach holiday. The water here is clean and clear, there are almost no precipitation and winds, it's warm and sunny, the water temperature in the Andaman Sea +28. +29°С. In addition, tourists can visit local temples, see the process of growing pearls, visit butterfly farms, snakes and crocodiles, the nearby islands.
Samui resort pleases its guests with beautiful beaches, fresh tropical fruits and seafood, it is an ideal place for a relaxing holiday. But during the winter months, Koh Samui and other Gulf of Thailand resorts experience heavy rains and storms, especially in December and January. It's not until the end of February that the weather becomes clear and hot.
The northern part of the country and the cities of Chiang Mai and Chiang Rai are ideal for tourists who do not tolerate the tropical heat and humidity. Winters here are mild and comfortable, and December and January are considered the coldest months of the year, the temperature is +28°C during the day and +10. +15°С. In Chiang Mai, nature comes alive in the winter. On the first Friday in February, there is a festival of flowers every year. During this time, Chiang Mai is transformed, there are tropical flowers everywhere, and smart people walk the streets. There is a beauty contest, where the most beautiful girl receives the title of Queen of Flowers.
Our tips for those who want to save on flights: how to get to Bangkok and how to fly cheap to Phuket. Also check the list of low-cost airlines in Thailand – with their help you can fly cheaply around the country and to other Asian countries. About how to find a last minute tour at the best price, read below.
(Photo: mick62 / flickr.com / CC BY 2.0 license)
New Year in Thailand
If you are planning a trip for the New Year and want something bright and unusual, it is better to choose major cities for recreation, there will be a large-scale festivities – Bangkok, Hua Hin, Pattaya. The streets are walking "dragons" and decorated with garlands palm trees temporarily perform the duties of the Christmas tree. Thais celebrate New Year's Eve three times: January 1, the Chinese New Year (late January – early February) and their holiday Songkran in April.
In Pattaya, from December 25 to December 31, opens fair, the whole Beach Road is busy with stalls with various goods, souvenirs and food. On New Year's Eve is a concert-festival, which brings together local musical groups and performers. Well, the most vibrant celebrations unfold on the waterfront in Bangkok's Naton and Menam Beach. At midnight on January 1 is obligatory holiday fireworks.
Weather in Thailand in Winter
Winter is the best time for recreation and excursions in the north, in the cities of Chiang Mai or Chiang Rai: it is dry, warm (and even cool by Thai standards), the average day temperature is +27. +28°C during the day and +14. +15°С. It rains a little.
On the island of Samui high temperature of +30 ° C, the water is warm, up to +28 ° C, but about half of December and January is cloudy weather, it may rain not only at night but also during the day, so guess with the trip is difficult. In February it gets hotter +32. +33°C, the high humidity goes away, and the number of rainy days is reduced to 5.
Weather in December
Thailand in December is recovering from the rainy season: the average temperature is set in the range of +25. +30 ° C, precipitation ceases. Gradually the temperature increases, and in February it is already hot – up to +35 ° C, although some tourists feel comfortable at these values. Most importantly, in winter there is no excessive humidity, because of which travelers often call tropical countries steam or sauna. The exception – the island of Samui, from December to February there is humid and can be quite heavy rains.
January Weather
January is an ideal time to travel to Phuket. The temperature rarely drops below +30 ° C, usually +31. +32 ° C, complete calm, the sea +28 ° C. It gets hotter in February. In Pattaya – no precipitation, sunny and warm +30 ° C. In January in Pattaya, the average temperature is about +27. +30 ° C, no precipitation, bright sunshine.
February Weather
The weather in Thailand in February is still good. You can easily get a bronze tan, the air temperature is +32 ° C and it may rain a couple of times. Slightly hotter in Bangkok and Krabi province – about +31. +32°C all winter.
See also an article about the weather in Thailand in the spring: describing the temperature of the water and air and advising which resort is best to go on vacation.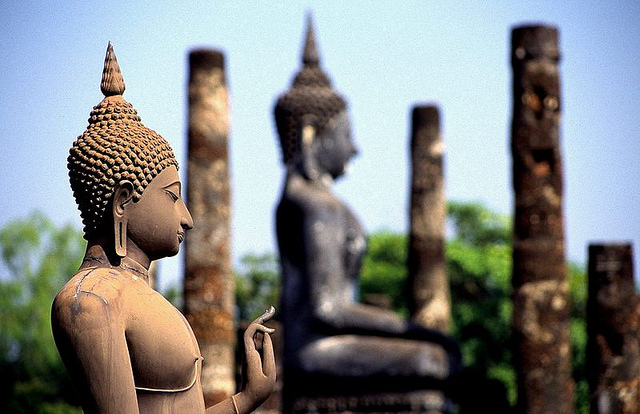 (photo © melenama / flickr.com)
Prices in Thailand in 2021-2022
Food prices
In Thailand in 2022, even despite the ruble exchange rate, democratic prices . Thai cuisine abounds with tropical fruits, vegetables and seafood, and you can get a good meal at a diner for locals or makashnitsa for 30-60 baht per person (noodle soup, pad Thai or a box of rice and some toppings), a variety of kebabs cost 10-20 baht apiece. In tourist cafes, of course, more expensive – sometimes the price can be up to 10 times higher (especially Patong in Phuket). Those who are afraid of exotic food and plenty of spices, you can eat at European restaurants or food courts, where the food is more oriented to tourists. And in general Thais are trying to put Europeans little pepper and are well aware of the word no spicy.
Fruit is quite cheap, especially in the season. When buying you can bargain, if you take a lot. It's better to do it at markets, farmers' vans (jeeps) or in supermarkets – sometimes in the stalls on the tourist streets the cost is clearly overpriced.
The cost of food and accommodation in Bangkok, Pattaya and Phuket are different – here you can compare them and choose the best place to stay. Read about prices in the Land of Smiles and our expenses on two trips in winter and spring here.
Hotel costs in winter
With lodging is also not bad: hotels and hostels in different price categories are plentiful, you can search for them on the site Roomguru – it finds the best options by comparing prices among popular booking systems.
In Thailand in December, January, February and March prices are at their peak (high season), and in April they begin to fall. Below we list the prices for double rooms in hotels in resorts in Thailand for the winter 2021-2022.
In downtown Bangkok, near the Grand Palace, a room for two can be rented for $ 24 and above, a simple room on Kaosan Road – from $ 8, good rooms can be found for $ 10-13.
In Pattaya, a lot of good options in the range of $ 16-25, about 500-1000 meters from the beach. Rooms with a sea view in four-star hotels average $37-70. Rooms at five-star hotels are usually expensive, but the action on Roomguru sometimes you can find fabulously cheap rooms (especially if you look in advance) – for example, we found offers from $ 28 for a double room at Pattaya Hiso Hotel and from $ 44 in Jomtien Beach Penthouses Pattaya. On Ko Lana, there are also many interesting hotels – rooms starting at $ 16 per night for two people.
In Phuket, hotels cost about the same as in Pattaya. Hostel – from $14, double rooms – from $18. A night in a three-star hotel for two near the beach will cost on average $21-37, in a 4* hotel – from $40 to $80, in a 5-star hotel – from $75. See our review of the best hotels in Phuket.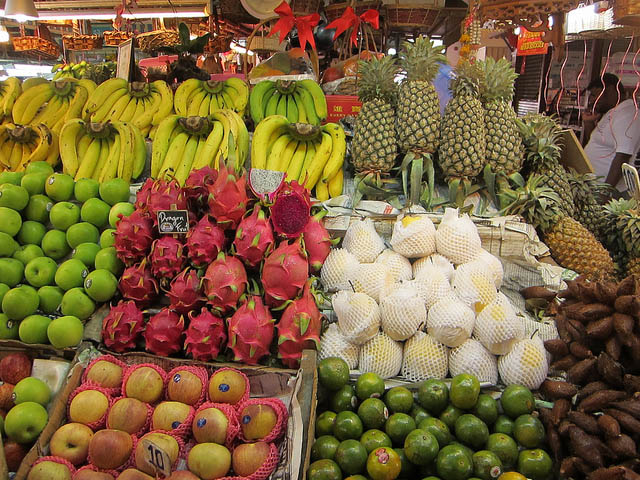 (photo © themillersofliverpool / flickr.com)
Tours to Thailand in Winter 2021-2022
Last minute tours at the best prices can be searched on the services Travelata and Level.Travel – they compare the offers of 120 tour operators and therefore are able to find the best option. You can buy tours online, which is very convenient. Do you want to spend a minimum amount on vacation? Our tips for finding cheap tours will help you to save money.
In early December, the prices of tours to Thailand are still at the level of November. However, by the middle of the month they increase by 15-20%, and by the Catholic Christmas by 50-60% compared to November. Obviously, many want to escape from winter, to splash in the warm waves and laze on the sand. The cost of tours peaks on January 1 (70-80% more expensive than at the beginning of December) and keeps falling slightly by 10-20% until the end of February.
But all these statistics absolutely do not exclude the possibility of catching cheap hot deals (for example, for 40-50 thousand rubles for two). These hot deals in Thailand may even be cheaper than the airfare alone on regular flights. In this case the price of the tour includes a flight, accommodation, transfers, insurance and meals of your choice. We write about the cheapest tour packages in a special section – follow the news!
Approximate prices for tours for two people . Tours from Moscow to Thailand in December, January and February 2021-2022 cost from 52 thousand rubles (7 nights rest). The cost of tours from St. Petersburg, Ekaterinburg, Rostov-on-Don and other major cities in Russia usually starts at 80 thousand rubles, but on some dates you can find tours and for 70 thousand.
Take a look at: What to bring from Thailand as a gift to your friends and relatives.
As a side note:
As a rule, the cost of tours to Phuket and Pattaya is about the same.
The price of tours for 10-12 nights is not much higher than the cost of tours for 7 nights.
Closer to the departure date the cost of tours may decrease significantly, for example, to 50-60 thousand rubles, and sometimes even lower. Stay tuned at make-trip.ru and travel cheap!
Reviews and tips for tourists
Judging by the reviews of tourists who went to Thailand in the winter months, they were satisfied with their trip to a warm sunny country: the beautiful beaches, unique architecture, exotic flora and fauna, unusual cuisine. The only thing is that the rates for medical care in the Land of Smiles are very high, so we recommend buying travel insurance before the trip – still unfamiliar food, active sun, mosquitoes and other insects, and even a primary consultation or a doctor may cost 200-250 dollars. When going on vacation to Thailand and other countries, we always take out an insurance policy.
The Thais give an impression of friendly and helpful people, but there are those who take advantage of gullible foreigners. We're talking about so-called helpers who extort money for their services and untwist tourists to buy goods and services. It's easy to be persuaded in the Land of Smiles, so you can never be too vigilant. However, Thais are not as pushy in this regard as the Arabs in Egypt.
According to travelers' reviews, to buy souvenirs and jewelry experienced travelers recommend in large shopping centers or proven stores, very much overpriced on coral islands, where tourists are taken on excursions.
And in general, Thailand in winter is extremely attractive in terms of weather conditions, it's a good time to have a good rest, do sports or travel on excursions. The disadvantage of winter holidays in this country – high prices and a large influx of tourists, but if you want to save money, you can go in early December.
Why not compare Thailand with other popular destinations? Choose the best resort for your vacation:
Winter Holidays in Thailand 2023
This website is for information purposes only and all information is not a public offer as defined by the provisions of Article 437 (2) of the Civil Code of the Russian Federation. For detailed information about availability and cost please contact our sales managers.
Consent to process personal data
I hereby, as a customer of tourist services included in the tourist product, and an authorized representative of the persons (tourists) named in the Application, consent to the Agent and its authorized representatives to the processing of my data and data of persons (tourists) contained in the Application: surname, first name, patronymic, date and place of birth, sex, citizenship, passport series, number, other passport data specified in the passport; address of residence and registration; home and cell phone; e-mail address; As well as any other data concerning my person and the persons mentioned in the Order, to the extent necessary for the realization and provision of tourist services, including those included in the tourist product formed by the Tour Operator, for any action (operation) or set of actions (operations) performed with my personal data and data of the persons mentioned in the Order, including (without limitation) collection, recording, systematization, collection, storage, clarification (update, change), extraction, use, transfer (dissemination, distribution, and supply) of my personal data to the persons specified in the Order
The Agent and its authorized representatives (the Tour Operator and direct service providers) process personal data for the purposes of execution of this contract (including, depending on the terms of the contract – for the purposes of processing travel documents, booking rooms at accommodation facilities and carriers, data transfer to the consulate of a foreign country, resolving claims issues if they arise, providing information to authorized state bodies (including upon request of courts and on
I hereby confirm that the personal data I have given to the Agent is authentic and can be processed by the Agent and its authorized representatives.
I hereby give my consent to the Agent and the Tour Operator to send me e-mails/information messages to the e-mail address and/or cell phone number specified by me.
I hereby confirm that I am authorized to provide personal data on the persons specified in the Application, and I undertake to reimburse the Agent any costs associated with my lack of authority, including losses associated with the sanctions of the inspection authorities.
I agree (to) that the text of the consent to the processing of personal data given by me of my own free will, in my interests and in the interests of the persons specified in the Application, is stored in electronic form in a database and/or in hard copy and confirms the fact of consent to the processing and transfer of personal data in accordance with the above provisions and I take responsibility for the accuracy of the personal data provided.
This consent is given for an indefinite period of time and may be withdrawn by me at any time, and in the part concerning a particular person, the subject of personal data specified in the Application, by the specified person, by sending a written notice to the Agent by post.
I hereby confirm that my rights as a subject of personal data have been explained to me by the Agent and I understand.
Hereby I confirm that the consequences of withdrawal of this consent are explained to me by the Agent and I understand.