All about vacationing in Mexico.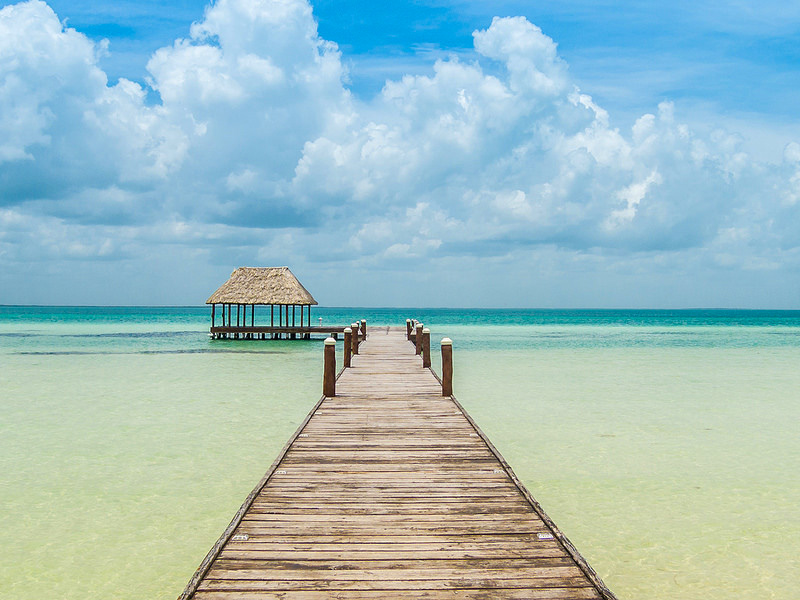 Detailed overview for those who want to vacation in Mexico! When and where to go on vacation? Weather and seasons. Where to find the best resorts. Prices in 2022 and tips for tourists. Map of resorts and videos about Mexico.
Mexico is a country with an ancient history and unique culture. Its coastline is famous for its sandy, palm-lined beaches that stretch along the shores of the Pacific Ocean and the Caribbean Sea. Despite the long and expensive flight, Russian tourists are bravely mastering this destination for vacation.
Content:
When to go on vacation in Mexico
The coast is warm all year round: +30°C during the day, +20°C at night. Significant fluctuations in temperature are observed in the mountainous regions of the country, and it is worth considering when planning excursions inland.
Seasons in Mexico
From May to September (sometimes until October) the rainy season lasts: strong gusty winds and a lot of rain falls, especially in the south of the country. Holidays in Mexico during the low season are good because nature blooms and delights with bright colors. Do not think that the beach holiday at this time can be put a cross: as a rule, it rains during the day or at night no more than two hours (sometimes can be very short), and in the morning is warm and sunny. Evenings are dry and cool. Not all regions are prone to tropical downpours; they are mostly in the highlands, the south of the country, and coastal areas south of the Tropic of Cancer.
The hurricane season begins in late July and remains dangerous until late October. The most frequent hurricane season is along the Pacific coast, less frequent along the Gulf Coast and the Yucatan Peninsula.
Dry and clear weather from November to March are the coldest months by local standards. According to feedback from tourists, the best vacation in Mexico is at this time: the rainy season is over, the sea is warm and comfortable, no extreme heat. Many tourists come from Europe, Canada and the United States, and prices reach their peak. Below we'll take a closer look at the weather in Mexico in different months.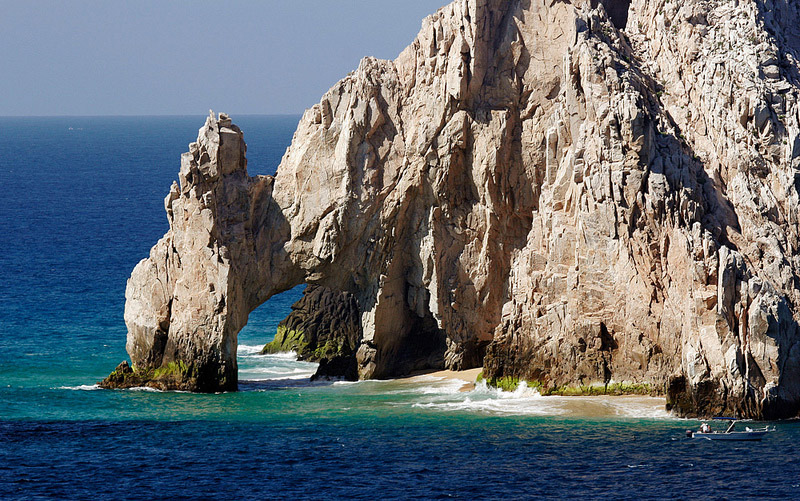 (Photo: David Schroeder / flickr.com / License CC BY-NC-ND 2.0)
Weather in Mexico in March, April and May
In early spring, temperatures tend toward +30. +33°С. Temperatures in the Pacific Ocean coastal waters are +25°C, the Caribbean Sea +27°C. Early spring in Mexico is an ideal time for a beach holiday on the coast, as the humidity is not yet as high as in summer, the rains are rare, and there is no threat of hurricanes yet. May holidays are already overshadowed by the beginning of rains and the water and air temperatures are 1-2°C higher.
Weather in Mexico in June through September
Summers in Mexico are hot and humid, with daytime temperatures in Acapulco, Cancun and the Riviera Maya reaching +32. +34 ° C, the water in the Caribbean Sea +29 ° C, the ocean +27 ° C. Rains are frequent, with a growing danger of hurricanes from midsummer.
Weather in October-November
From mid-October, the rainfall intensity decreases and hurricanes subside. Temperatures remain in line with the summer. In November in most resorts in Mexico the heat drops to +29 ° C, the exception is Acapulco.
Weather in December and February
Winter in Mexico is the best time for a beach holiday. The weather is perfect on the coast: in Cancun, Riviera Maya during the day +28 ° C, in Acapulco and Puerto Vallarta +31 ° C. The water in the Caribbean Sea is +27°C, and in the ocean +24°C. It may snow in the mountains, up to +20°C in Mexico City.
(Photo: S. Alexis / flickr.com / CC BY-SA 2.0 license)
Where to vacation in Mexico
Tourists prefer the resorts and beaches of the Caribbean Sea, although the Pacific coast is considered less crowded.
The most visited Caribbean coast resort in Mexico is Cancun. Why do tourists choose to vacation in Cancun? It is located on a long and narrow sand spit. One part of the coastline faces the bay, where the water is always calm. The second part – with strong waves, here like to vacation surfers and young people. There are excellent hotels and infrastructure, and from Cancun is convenient to visit archaeological sites (such as the pyramids in Tulum, and the ruins of the city of Coba).
Riviera Maya is a 140-kilometer tourist area with wide beaches south of Cancun. Among vacationers in Mexico, the most popular is the young resort of Playa del Carmen, which grew up on the site of fishing villages. Here the beaches are not crowded, there are all conditions for snorkeling and diving. Nearby are the National Park Shel-Ha and Shkaret.
Among the diving and fishing enthusiasts is very popular on the island of Cosumel: a huge coral reef, luxury hotels and dive clubs. Much of the island is occupied by jungle.
On the Pacific coast there is the busiest resort of the country, Acapulco. In the last century, it was a favorite resort of American millionaires, and still many tourists coming to Mexico prefer to vacation there. The city is famous for its hot climate and active nightlife. It has the best casinos, discos, restaurants, and bars.
Los Cabos is an elite resort. The main contingent vacationers – wealthy Americans. Here the most expensive hotels, and the price level is higher than in Acapulco. Athletes and lovers of SPA prefer to rest in Puerto Vallarta .
If you want a quiet beach vacation in Mexico, pay attention to the resorts of Punta de Mita, Costa Alegre, Huatulco and Puerto Escondido on the Pacific coast.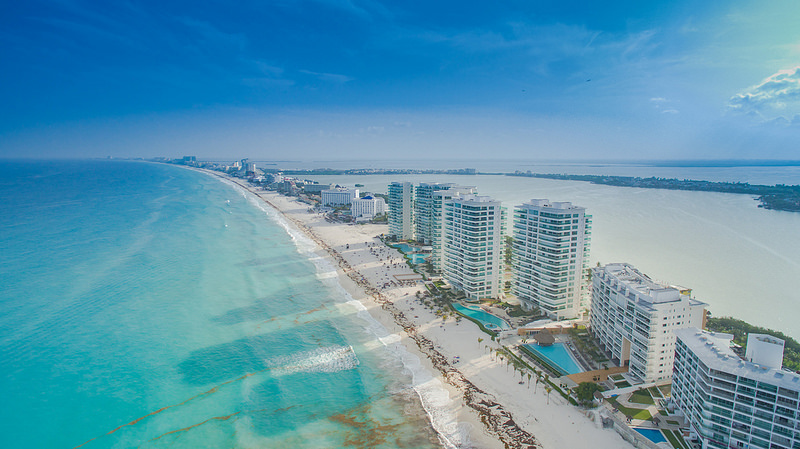 (Photo: dronepicr / flickr.com / CC BY 2.0 license)
Vacation Prices in Mexico – 2022
Let's talk a little bit about vacation prices in Mexico in 2022, using the most popular resort, Cancun, as an example.
Flight. The cheapest air tickets, which are from Moscow to Mexico City for Fall 2022, cost from 33 thousand rubles per person (round trip). Flying to Cancun is a little more expensive – from 34 thousand rubles. We recommend searching for tickets on Aviaseils – so you will find the most inexpensive. Read also the guide on how to find cheap airline tickets.
Food. To eat at a cheap restaurant will cost from $ 3 to $ 7 per person, in medium-price restaurants dinner for two with alcohol – about $ 30-35 dollars.
Breakfast at inexpensive establishments in the hotel area is $2 to $5.50, a budget lunch is $3.5 to $8, and dinner is $6 to $10 per person. Want to eat even cheaper? Get away from the tourist area. If you're staying in an apartment and have a kitchen, you can save money by sometimes cooking on your own. Fruits and vegetables are cheap in Mexico.
Video – Supermarket grocery prices in Mexico
Hotels. Planning a vacation in Mexico in high season? Better book in advance. If you want to live on the coast in the hotel zone (that is on the sandy strip), be prepared to pay a tidy sum for the hotel: the average price – about $ 80 per night for a double standard. Although there are budget hotels (from $ 40 per room) and early booking deals in hotels of medium price. If you decide to stay in the city, you can find a room for about $ 20 per night. Looking for a hotel is recommended on Roomguru.ru, it finds the best price.
Transportation. The ticket for public transport is $0.5 per trip. A cab from the airport to the hotel area of Cancun costs about $40-50 (you can order a transfer at Kiwi Taxi online from $35), a bus from the airport is $5-8.
Entertainment and attractions. Swimming with dolphins costs from $160 (45 minutes). Fishing is from $150. Excursion to Chichen Itza – from $ 80 per person. Admission to the sites is about $4-5.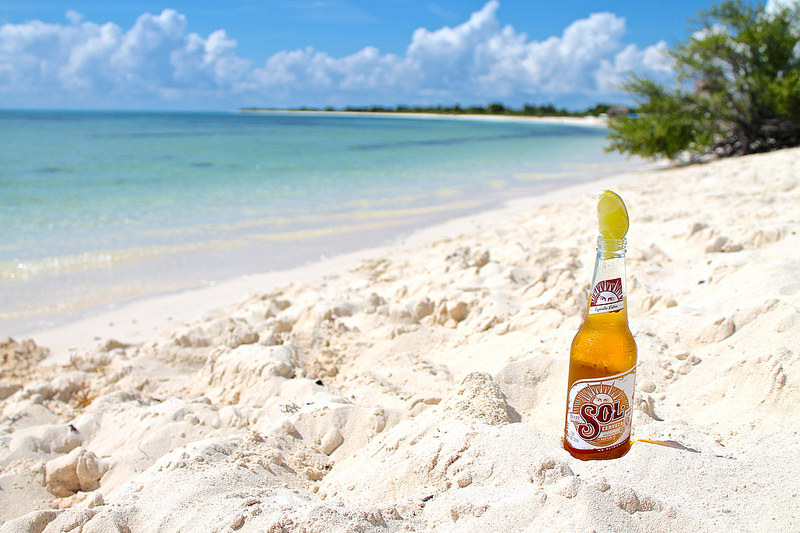 (Photo: Carnicula / flickr.com / CC BY-NC-ND 2.0 license)
Mexico tour prices in 2022
How much is an all-inclusive vacation to Mexico in 2022? High season tours from Moscow to Cancun all inclusive cost from 220 thousand rubles for two people for 14 nights, 3-5* hotels, 1 line). All-inclusive" tours to 5-star hotels start from 280 thousand rubles for 14 nights.
You can also rest two times cheaper – from 110 thousand rubles – if you live in the Downtown Cancun in a 2 * hotel without meals (14 nights). Full board in a 5-star hotel in the hotel area costs from 188 thousand. If you want to save money on a vacation in Mexico, it is better to go in the off-season or off-season. You can try to catch a hot tour.
How to buy a last minute tour? Compare the prices of all popular tour operators and choose the best option with the help of Level.Travel and Travelate services. We also recommend studying 7 rules of online searching for cheap tours.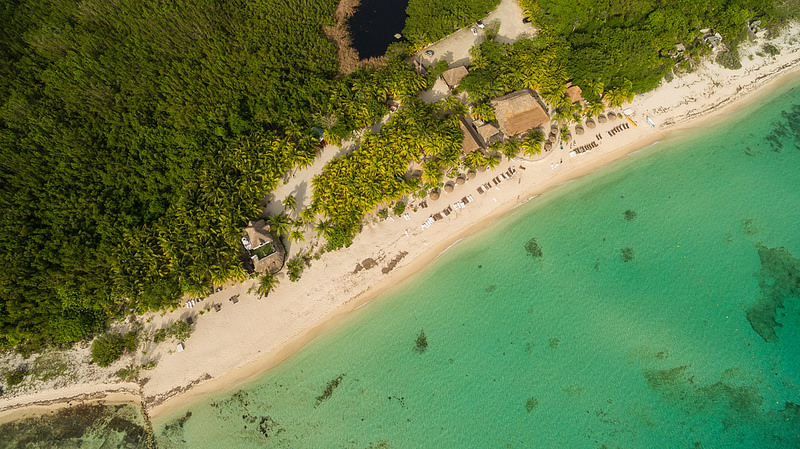 (Photo: dronepicr / flickr.com / CC BY 2.0 license)
What to do? Entertainment and excursions.
Fans of outdoor activities in Mexico can go surfing, diving and fishing. Those who are not indifferent to shopping can explore local boutiques and markets. For young people who lead an active nightlife, running nightclubs and discos.
Also enjoy museums, art galleries and colonial architecture. Unforgettable will be a trip to the capital – Mexico City, a city that the number of historical monuments could well compete with Rome. Tourists in their reviews are advised during a vacation in Mexico City to visit the National Palace, the Constitution Square, the Cathedral, the Church of Holy Communion, the house-museum of Frida Kahlo, Museum Templo Mayor and the Square of Three Cultures.
Equally fascinating are trips to ancient settlements: the Mayan pyramids of Teotihuacan, Chichen Itza and other places. It will take all day, but the experience is well worth it. In addition, Mexico has a large number of national parks and nature reserves, which you can visit with children.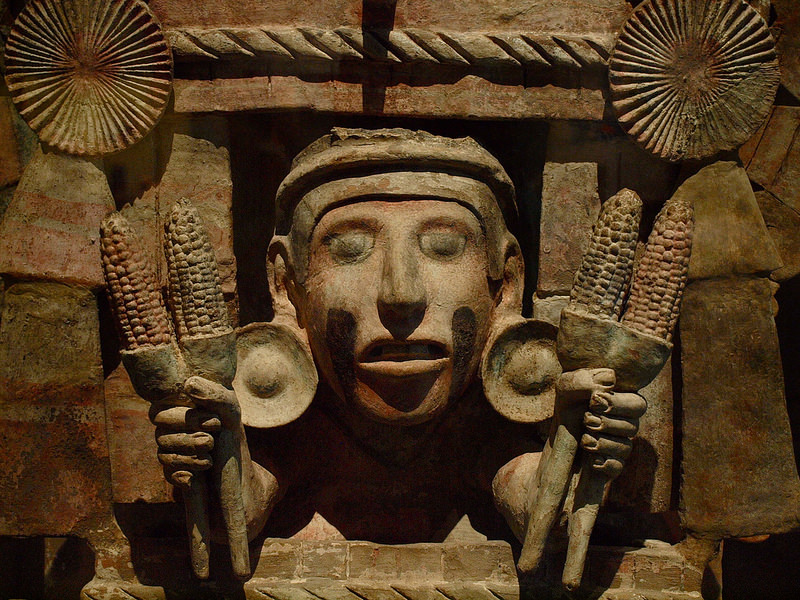 (Photo: aljuarez / flickr.com / CC BY 2.0 license)
Holidays in Mexico with children
The flight from Russia to Mexico takes at least 12 hours, so not all parents dare for such a long trip with a child. However, the Riviera Maya, according to reviews of tourists, is ideal for holidays with children. There are long wide beaches, hotels with well-groomed green areas and a mini-club for children, nearby is a nature reserve Skaret with turtles, butterfly park and pink flamingos.
There are many family-friendly hotels in Playa del Carmen and on the island of Cozumel. Schoolchildren will be interested in attractions and excursions to ancient cities. From the age of 10, you can already take your first diving training.
Tourist reviews about holidays in Mexico
As noted by tourists in their reviews, the main disadvantage of rest in Mexico is the high cost of the flight and its duration. Otherwise, the vacation is beautiful – turquoise-colored water, white sand, picturesque nature. Mexican cuisine will please fans of "hot". The hotels usually have several restaurants, and the buffet is standard almost everywhere.
Lodging prices in hotels are in a wide range, but excursions are mostly expensive – $100 to $150 per trip. But the bus service is well developed, and with a basic knowledge of English or Spanish, many attractions can be seen on their own.