Safari in Kenya: when and where to go
Safari in Kenya is an unforgettable adventure, allows you to explore the landscapes of Africa, admiring the nature and admiring exotic animals such as the Big Five: elephants, lions, leopards, rhinos, buffalo. "Live" safaris in Kenya are a unique opportunity to spend an alternative vacation in complete relaxation, with the peace and quiet that only these places can provide. Obviously, you need to be well organized for such a trip and especially aware of the climatic conditions.
1. When to go: the best time to go on safari in Kenya
Kenya has a different climate depending on the region, but generally the recommended months for a safari are definitely February and March and then June / September .The dry season in February and March allows you to enjoy all the wonders of nature and exotic animals, mainly between January and February you can see the migration of different bird species. Instead, thousands of tourists come between June and September to witness the great migration, when wildebeest, zebra, antelope and gazelles migrate from the Maasai Mara to Tanzania in search of greenery.
On Lake Turkana in northern Kenya you can admire the beautiful pink flamingos, especially during the months of July / September and January / March.
Finally, in Tsavo National Park, you can see the so-called big five (lions, elephants, leopards, rhinos and buffalo) from August to February, among others.
Climate: along the coast it is hot and humid (26/27 ° C on average), the long rainy season lasts from April to June, August / September are the best months; sea temperature is about 27/28 ° C all year round. Temperate in areas with parks and plateaus (average 24/25 ° C), the rainy season lasts from March to May, hence from January / February and from June to September the most favorable months; hot in the northern part , with an average temperature of about 27 degrees, the rains are not regular and sporadic (most likely March / May and October / December). Relatively the coolest months are July and August.
Best times:
June / September – migration of wildebeest to the Maasai Mara;
Mid-August / late October to see elephants and rhinos in Amboseli Park;
July / September and January / March to watch pink flamingos at Lake Turkana;
June/August and January/February for coastal areas and beaches.
Period to avoid:
March/May in mountain areas and national parks, to a lesser extent October/December as rainy seasons;
April / June is the wettest period in coastal areas;
There are no real unfavorable periods for the northern areas; the climate is always hot.
2. Masai Mara.
Masai Mara can be called a natural extension of the Serengeti, one of East Africa's protected areas. The name of the reserve comes from the name of the Maasai people (living in different areas of the Serengeti Plain) and the Mara River.
It is the place where most safaris are held, and the fact that seeing the big five is almost guaranteed makes the park a must for those who venture out on safari.
The park is located entirely in the Great Rift Valley at an altitude of 1,500 to 2,200 meters. The rains peak between April and May, and sometimes storms make parts of the park inaccessible. Masai Mara has exceptional hippo, lion, and rhino activity, but above all the spectacular migration of gnu, zebra, and antelope.
There are also game drives (either with a driver or on your own, according to park rules) to be able to see wild animals in their natural habitat. This is usually done early in the morning, late in the afternoon or at night.
Keep in mind that the Masai Mara is one of the most expensive and largest parks in Kenya : it has many more trails than other parks, so it is easier to get close to the animals. This type of safari is ideal for those who have a few days to spare and want to stay close to Nairobi.
Best period: June to September.
Recommended duration: minimum 3 days and 2 nights.
3. Amboseli.
Amboseli Park is located in the Rift Valley, on the border with Tanzania, and is home to the very rare black rhino as well as majestic African elephants, but not only. Above the ponds are cheetahs, gazelles, zebras, lions, hippos, ostriches … and many birds (over 400 different species)! Here, too, you can see the sought-after big five .
This is the perfect place for an animal photo safari with the majestic Kilimanjaro as a backdrop . The views are truly mesmerizing: mountains, lava expanses with magnificent acacia trees, dried up lake bottoms, birds' nests.
It is advisable to start the adventure in Amboseli Park early in the morning, because at sunrise you can see the two volcanic peaks of Kilimanjaro, well lit, while in the afternoon they are often covered by clouds. Don't forget your binoculars, because the animals don't always follow the trails.
Although the fauna of Amboseli is abundant, it is a bit difficult to observe because cars are not allowed off the trail, and it is forbidden to get out of the car . Drive game you can always do with a guide who decides to maintain safe distances to the most dangerous animals.
Best time: July / September, January / March
Recommended duration: 2 days and 1 night.
4. Tsavo East National Park
Tsavo East National Park is another place not to be missed for animal watching, it features the famous red soil. Vegetation is lower and rarer than in Tsavo East, so animals are easier to spot here.
It is one of the few places in the world where you can see large herds of buffalo and elephants, as well as giraffes, zebras and hyenas. There is no shortage of animals such as lions, cheetahs and leopards, which are present in large numbers.
Tsavo East is the most suitable park for those who go to Kenya for the first time and want to go on a one- or two-day safari without giving up the thrill of immersion in this magical world. In addition, it is forbidden to walk in the park or leave the lodges or tent cities after 6 p.m.
Best period: August to February.
Recommended duration: 1 night and 2 days / Park East + West I recommend 2 nights and 3 days
Recommended safari: from Mombasa: 3-day safari to East Tsavo and Salt Lick
5. Tsavo West National Park
Tsavo West National Park encompasses a great variety of landscapes, from swamps to natural springs, from rock to rolling plains. It has truly unique panoramic views, such as the volcanic lava hills and the Mzima spring (a series of four natural springs), full of hippos and crocodiles. Compared to East Tsavo, the climate here is more humid.
To this spectacular landscape we add animals such as lions, elephants, hyenas, leopards, black rhinos, zebras, giraffes, which move in endless spaces.
Tsavo West Park is known for its "man-eating lions", that is, males without mane.
Here you can also enjoy game drives. but since in the eastern part it is obligatory to walk on the trails, it is impossible to get on the green by going "off the trails". Also, you can't walk around the park after 6 p.m. or leave the lodges or campgrounds.
Best period: July through October.
Recommended duration: 1 night and 2 days / Park East + West I recommend 2 nights and 3 days
Recommended safari: 3-day safari in Amboseli and Tsavo
6. Lake Turkana.
Lake Turkana is a large lake in central eastern Africa, located in the Rift Valley : it is the largest permanent desert lake and also the largest alkaline lake on the planet. Lake Turkana is home to hippos, perches and the highest concentration of Nile crocodiles in the world.
Here you can enjoy the beautiful scenery and the surrounding nature: springs that sprout from time to time, feeding streams, rainforests in which colorful orchids bloom, graffiti on the rocks among the rocks. But most interesting, of course, are the pink flamingos that crowd the lake's waters and the many migratory birds.
This area has a drier, drier climate than the rest of Kenya, with temperatures around 35 degrees throughout the year and peaks of 50° C. Also, getting there and doing a safari is especially risky because of the wear and tear and rough terrain, often muddy . It is a truly extreme place that is hard to forget.
Best times: July / September and January / March for flamingos / November for migratory birds.
Recommended duration: 2 nights and 3 days.
It all depends on the length, type and number of parks included in the safari. If you want to choose a cheap solution, a week-long safari costs about 700.00 euros (for visiting two parks + lake). This price should be taken into account for a safari booked locally, so excluding any flight from Italy or other services such as transfers, overnight stays and more. A trip from Italy, which includes flights, safaris, overnight stays and other services, starts at about 3,000 euros per person for about 10-12 days .
Staying in a tourist facility with average standards costs about 100.00 euros per day , the cost of food is about 10.00 euros per person per meal . The cost of the trip should also include medicines to prevent malaria, even if it is not necessary: for example, Lariam can be purchased by prescription for 1 euro per pack. For flights, consider starting prices from €400.00 .
7. What to wear and what to take with you
The rule of thumb is to wear clothes in colors close to nature: khaki, brown, dark green, beige. Avoid bright colors as they can scare the animals . Always carry a hat to protect your head from the sun, sunscreen, sunglasses.
During the day, a T-shirt, bermuda shorts, and closed-toed shoes will work; for the evening, a k-shirt and a light sweatshirt.
If you are going to the highlands, take something with you against the cold. In the evening, wear long sleeves and long pants to avoid mosquito bites. In general, for the plateau, I recommend dressing in layered and waterproof clothing for possible showers. For the backcountry, wear neutral-colored clothes and comfortable canvas shoes. In the mountains, wear trekking shoes, and on top of Mount Kenya, wear suitable clothing for the cold. Don't forget mosquito repellent.
Recommended clothing: neutral, lightweight and breathable clothing, a light sweater for the evening, and closed shoes.
Useful accessories: Hat, sunglasses, umbrella, repellent, sunscreen, binoculars.
Beware of mosquitoes: arm yourself with mosquito repellent and clothes that cover your skin.
Tours in Kenya. How to combine safari with a beach and how much it costs
Now in the Russian tourist market very few affordable, safe and at the same time interesting African destinations. One of them is Kenya, where there is a beach holiday not worse than Zanzibar and a safari. Together with the experts from PAKS we have solved some myths about Kenya and described the options for holidays with prices.
Kenya is now open for Russian tourists and accepts them, although a little. The experts of tour operator PAKS believe that given the ample opportunities for recreation in this African country, the exclusivity of the destination combined with quite reasonable prices, it is now safe to say that Kenya is critically undervalued by the market.
The reason for this is a number of stereotypes about this country, which we will try to work out together. But first things first.
ON WHAT CONDITIONS DOES KENYA ACCEPT RUSSIAN TOURISTS?
Kenya has been open to Russian citizens for tourist purposes for quite a long time (since 2020). At the same time to date Kenya is one of the most tourist-friendly countries in terms of covidual restrictions.
Any Russian citizen with a passport valid for at least 6 months at the end of the trip can come to Kenya.
To enter, you will need to obtain an electronic visa no later than 7 days before arrival. This single entry visa costs $51 US and can be paid for online with a Mastercard or Visa.
To get a visa will need to specify exactly where in Kenya you are going, data on hotel reservations, return ticket. Data of the passport and photo are also required.
A single entry electronic visa to Kenya is valid for 3 months from the date of receipt. The details can be found here, but it is more convenient and easier to obtain such a visa through the tour operator – the price will be $ 60 for all the trouble (only 9 dollars more expensive than by yourself).
There are few specific "covid" restrictions on entry into Kenya. Prior to departure, you must fill out an online form here in advance, in addition, the traveler must have a certificate with a negative PCR test done no earlier than 96 hours before arrival.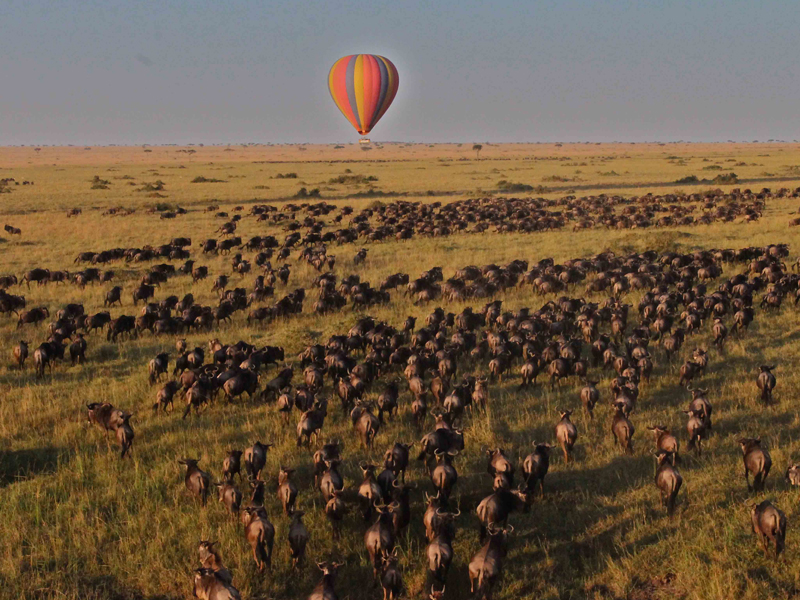 HOW TO GET TO KENYA FROM RUSSIA NOW AND HOW MUCH IT COSTS
Kenya does not restrict air travel. True, there are no direct flights from Russia to Kenya, as well as charter programs, so all air travel is regular and with connections.
There are a lot of options for connecting flights to Kenya from Russia, for every taste and budget: Turkish Airlines, EgyptAir, Qatar Airways, Emirates, Ethiopian Airlines, KLM and several other airlines.
Turkish Airlines and EgyptAir have the shortest connection time. With these flights flight time to Kenya (taking into account connection) is about 10-12 hours per one way.
PAX experts advise you to consider when choosing an airline whether it has flights only to Nairobi or also to Mombasa. For example, to buy a tour to Kenya on Turkish Airlines will in some cases be more convenient than EgyptAir or Emirates. Why?
You can fly to Nairobi with Turkish Airlines, go on safari, then take a domestic flight to Mombasa where you can relax for a few days in a beach hotel, and fly to Russia from there (Mombasa is the second international airport in Kenya, and Turkish Airlines flights are available from there).
Now the minimum ticket price to Kenya (round trip) is about $600. However, says PAKS, if a tourist is guided by the price of tickets, rather than the specific dates of the trip, it is possible to find options and cheaper.
MYTHS ABOUT HOLIDAYS IN KENYA AND THE REALITY
Myth 1: Kenya is a poor, unsafe country, can be robbed, mugged, can demand a wild bribe.
Reality: although Kenya is not a rich country, but organized tourism in Kenya is as safe as, for example, in Thailand. Of course, an amateur blogger's trip to the slums of Nairobi can end badly, but in Kenya organized tourists do not stay in cities and look at completely different sights.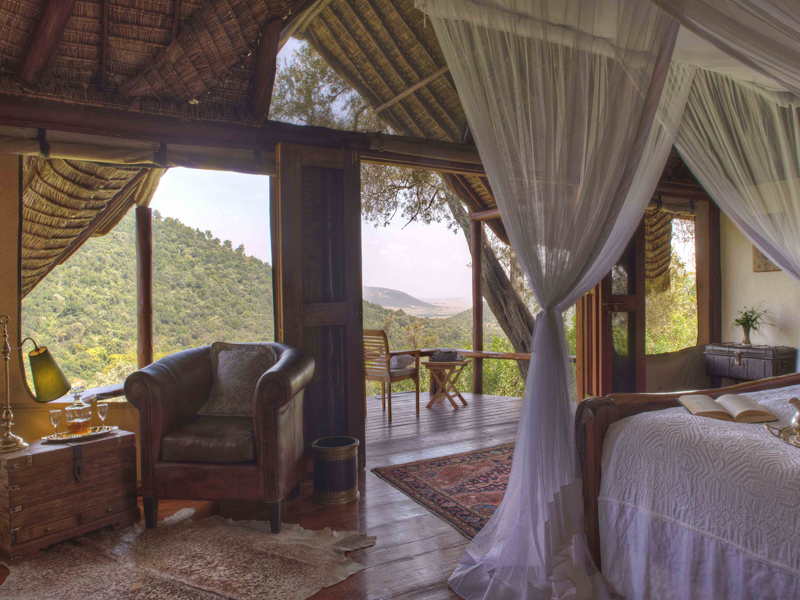 In 90% of cases, tourists from the Nairobi airport go straight to safaris, national parks, where only tourists and service personnel live in lodges and camps. The risks of theft or robbery are practically nil as Kenya's tourist companies offer high level of service.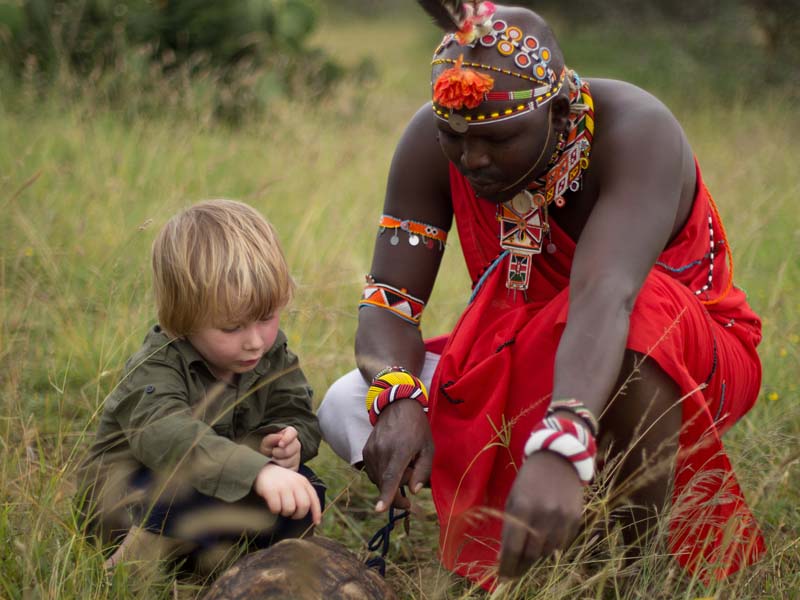 At the beach resorts are also quiet: local residents are very interested in tourists, because they can sell souvenirs, tours and freshly caught seafood. And in general, people in Kenya are very relaxed, calm and positive. The phrase "Akuna Matata" comes from this country (it means "no problem" in Swahili).
Myth 2: You can catch dangerous diseases in Kenya. Every third tourist wants to know what the situation in Kenya is like with malaria and yellow fever.
Reality: Neither the head of the Africa department of the tour operator PAX, who has been going to East Africa several times every year since 2010, nor any of his very wide circle of acquaintances and tourists going to Africa, has ever suffered from such diseases.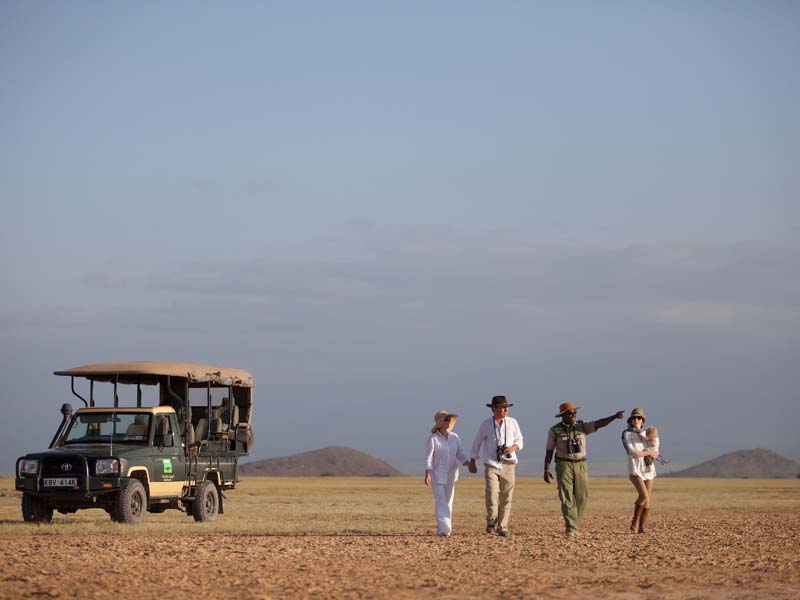 If they are afraid, they can be vaccinated against yellow fever in Russia (but this is not necessary) and take antimalarial prophylaxis. It consists of taking drugs Larem or Meralon 2 weeks before, during and 2 weeks after the trip.
But this prevention can have quite severe side effects, so it is worth weighing up the pros and cons: the chances of catching malaria, as well as yellow fever in tourist spots in Kenya are close to zero.
Myth 3: It's very hot in Kenya, it's Africa.
Reality: but this is a pure delusion and myth. Look at how the guide and tourists are dressed during the day in the photo below.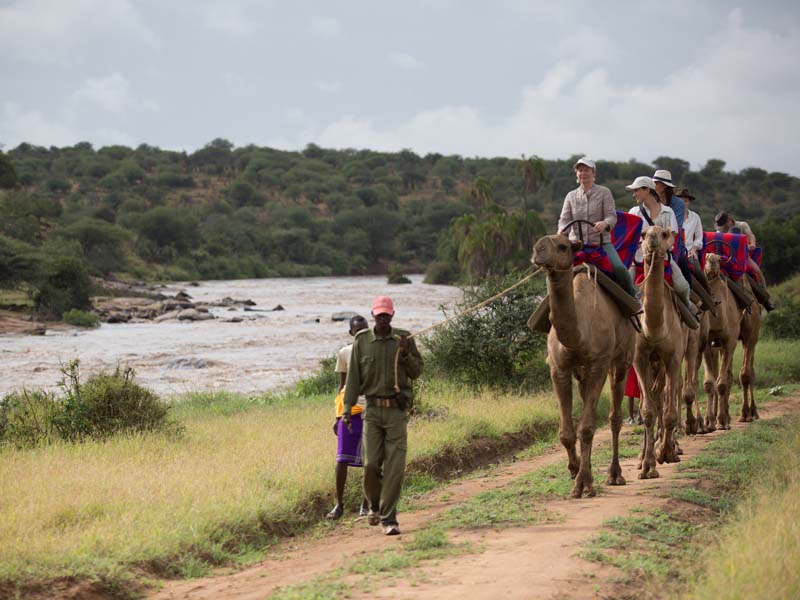 Despite the fact that Kenya is right on the equator, the areas in the north and west of the country (that's where the main national parks are) are about 1000 meters above sea level and the temperature rarely rises above 25 degrees Celsius.
As for the eastern national parks and coast, the temperature is higher – up to 30 degrees, but for a beach holiday is just right, at least in Kenya on the beach is not at all hotter than in Turkey.
WHERE TO GO ON SAFARI IN KENYA: NATIONAL PARKS, PROGRAMS AND PRICES
Note at once that during the safari must be accompanied by a professional guide-driver, and on a specially prepared vehicle. Therefore, to travel independently in the country is categorically not recommended. It is always better (and most importantly, safer and safer) to take a safari tour in a package, including the driver and transport, for at least 3 nights.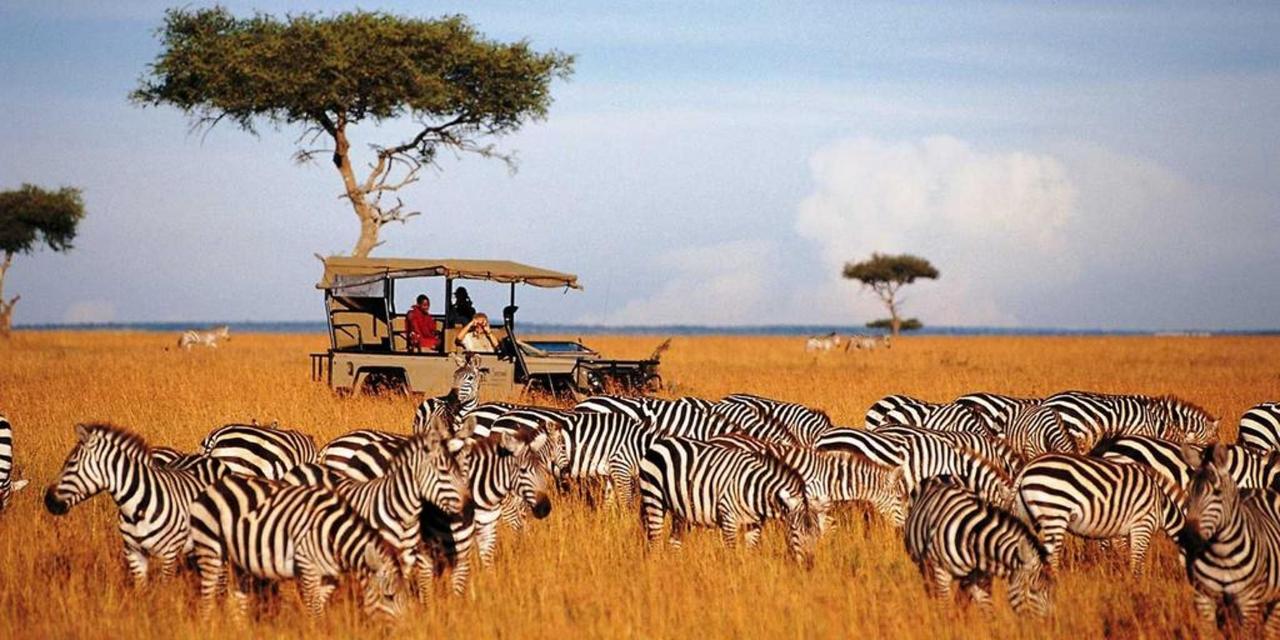 The best national parks in Kenya, in which PAKS tour operator organizes safari tours, are Masai Mara, Amboseli, Samburu (which is home to rare animals). Between all of these parks is too long a distance to overcome it in one day, so in between safari programs include a visit to the parks at Lake Nakuru and Naivasha.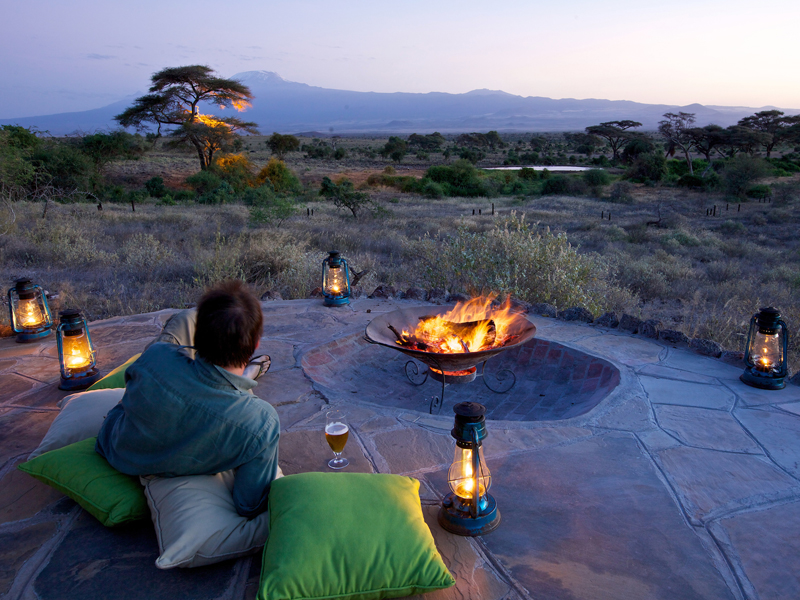 Tourists spend at least 1 night in each park. In Masai Mara and Samburu worth staying longer (usually 2-3 nights).
In general, the "program minimum" in any safari in Kenya is 2 parks – Lake Nakuru (1 night) and Masai Mara (2 nights). You can add to this program a week of beach holidays on the coast of Kenya and get the full combined tour with vivid emotions and unique photos.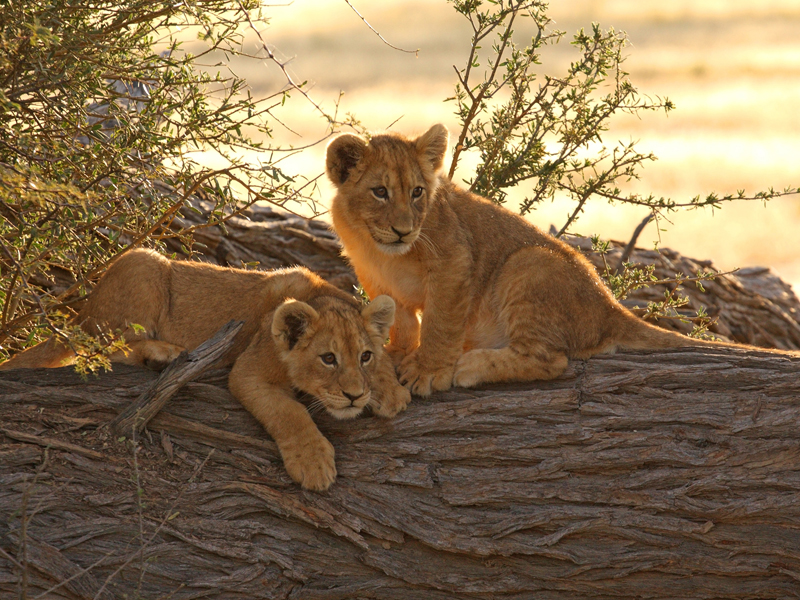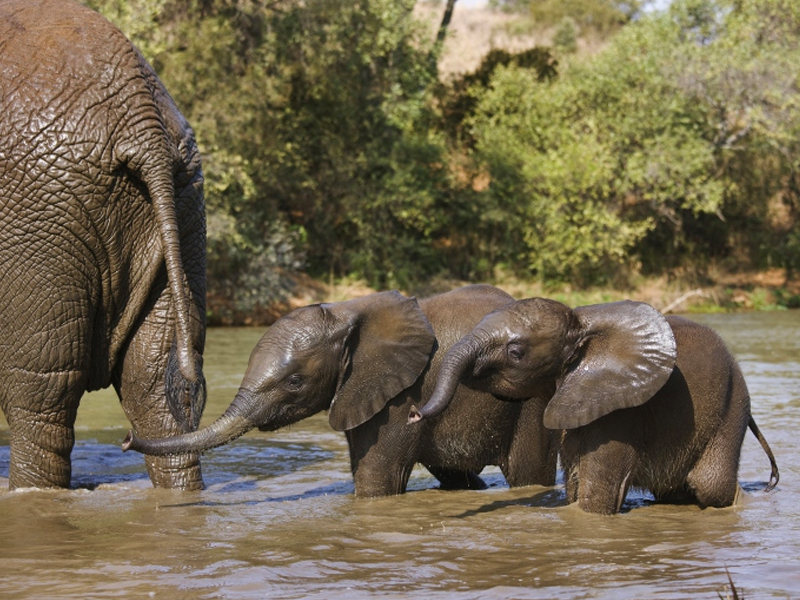 The full package (11 days/12 nights) includes accommodation and meals in the national parks and on the coast, sightseeing on a special off-road Toyota Land Cruiser, services of an English-speaking guide-driver, all entrance tickets to the national parks and domestic flights Nairobi – Mombasa. The cost of such tour for 1 person at a 4* hotel starts from 1788 dollars per person.
A detailed program of the combined tour with accommodation options, excursion program and prices can be found at this link.
In general, as emphasized in PAKS, taking into account the flight from Russia, the minimum program "safari + beach" in Kenya for 11 nights in a group tour of 4 people will cost approximately $ 2,000-2,300 per person (double room), including three meals a day and all basic expenses.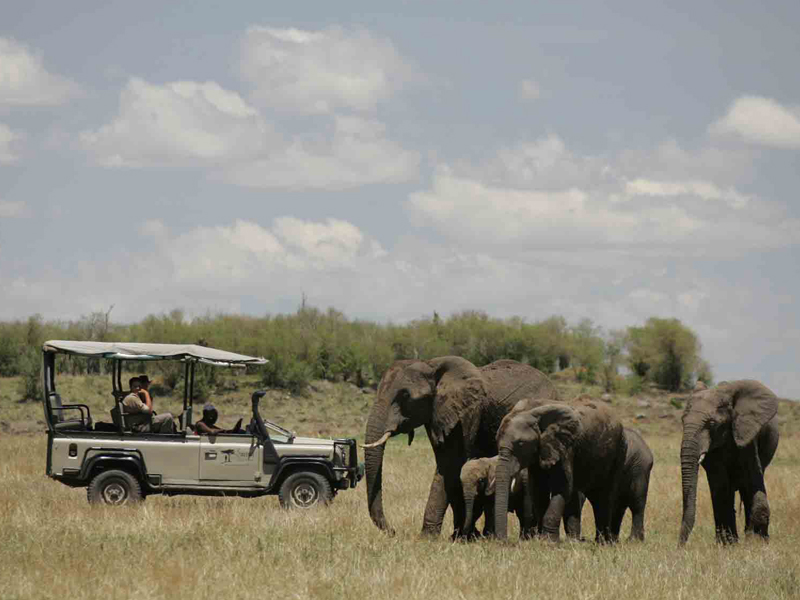 Agree on a real African exotic is not much (for comparison, the same amount will cost the rest of the same duration in a number of Rixos properties in Turkey).
The cost of individual programs in Kenya with a safari and the beach is already closer to $ 3000 per person.
BEACH HOLIDAYS IN KENYA: WHEN TO GO AND WHERE TO GO
Beach holidays in Kenya are possible all year round. But, as clarified in PAX, July-August is not the best time for this (more overcast days and possible rain). Ideal for a comfortable weather conditions for a beach holiday in Kenya is from October to March.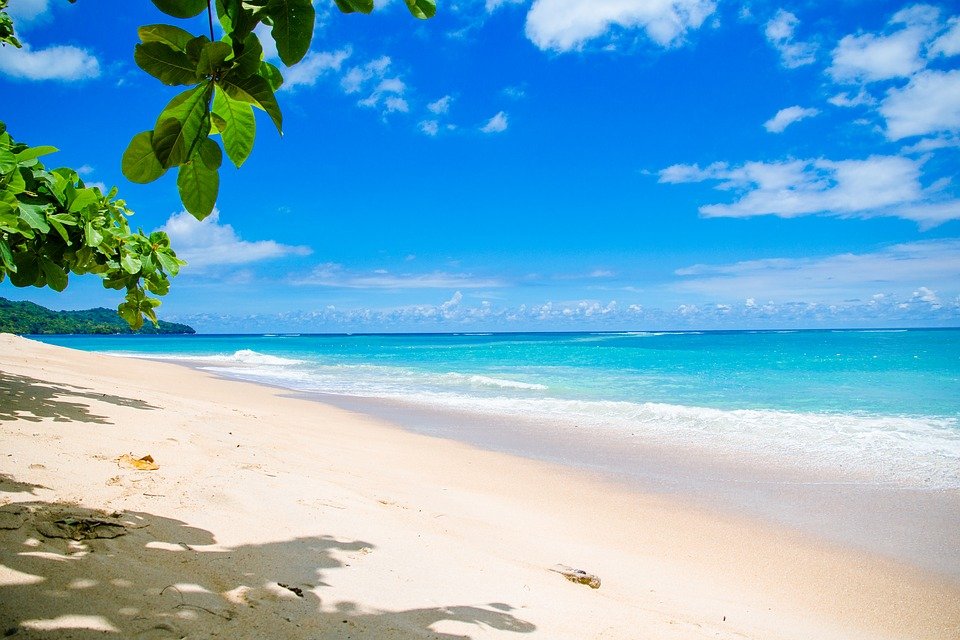 Conceptually, beach holidays in Kenya are very similar to those offered by Zanzibar in Tanzania. The people, beaches and ocean are exactly the same. Only Kenya is cheaper. And it is certainly not worse.
The city of Mombasa (coast) has an international airport, from which there are also connecting flights to Russia, so tourists will not need to return to the capital (Nairobi) before flying home.
WHY CHOOSE PAX TO ORGANIZE A TOUR TO KENYA?
The travel agent, who came for a tour to Kenya, can safely consider the selection of such a tour in the FIT-department of the tour operator PAKS. There are several factors in favor of PAKS.
First of all it is a team: experienced specialists in the face of Alexey Katz, who knows all the nuances of recreation in East Africa, plus specialists from the airline department, who will choose the best option for a tourist both in terms of price and logistics of the tour.
Secondly, the stability of the company (30 years on the market, valid financial guarantees in the insurance company "Ingosstrakh").
Thirdly, it is a new bonus program "Svoy PAKS", which was launched in May 2021 and has already proven itself with travel agents. The program automatically credits points and the agent independently writes them off for the desired tour.
Fourthly PAKS offers travel agents a possibility to know details about holidays in Kenya by visiting promotional tour in this country. The registration is open from November 6 to 16.
Those who were flying with PAKS in advertising tours already know that such events are one of the "tricks" of the company, because the quality of organization and service is given paramount importance. It is a principled position of the tour operator: the way a traveler sees the country, how he feels it, which emotions he will remember and take with him – all this affects future sales.
Fifthly, PAKS actively trains travel agents online. For exotic African destinations, it is very important to offer the tourist vacation options competently. Watch the recent webinar on Kenya from PAKS specialists here
Editorial Office of "ATOR Herald"
Photos provided by the host company of PAKS tour operator in Kenya
Free online courses, webinars and electronic catalogs of tour operators can be found in "ATOR Academy.