Cheapest resort countries in Asia
We present you a list of the cheapest places in Southeast Asia, where you can enjoy a great resort vacation for little money. The most unburdening for the wallet states in the region are Cambodia, Vietnam, India and Thailand. The main criteria of comparison, which we will consider below, are: road, lodging, dining and food costs, leisure and service, transport rentals.
Cambodia

Cambodia is considered one of the cheapest countries in the region in terms of prices. On average, a minimum daily set of needs, including excursions, will cost a tourist $10-15. 20-25 dollars will provide you with an average level of comfort every day.
Flight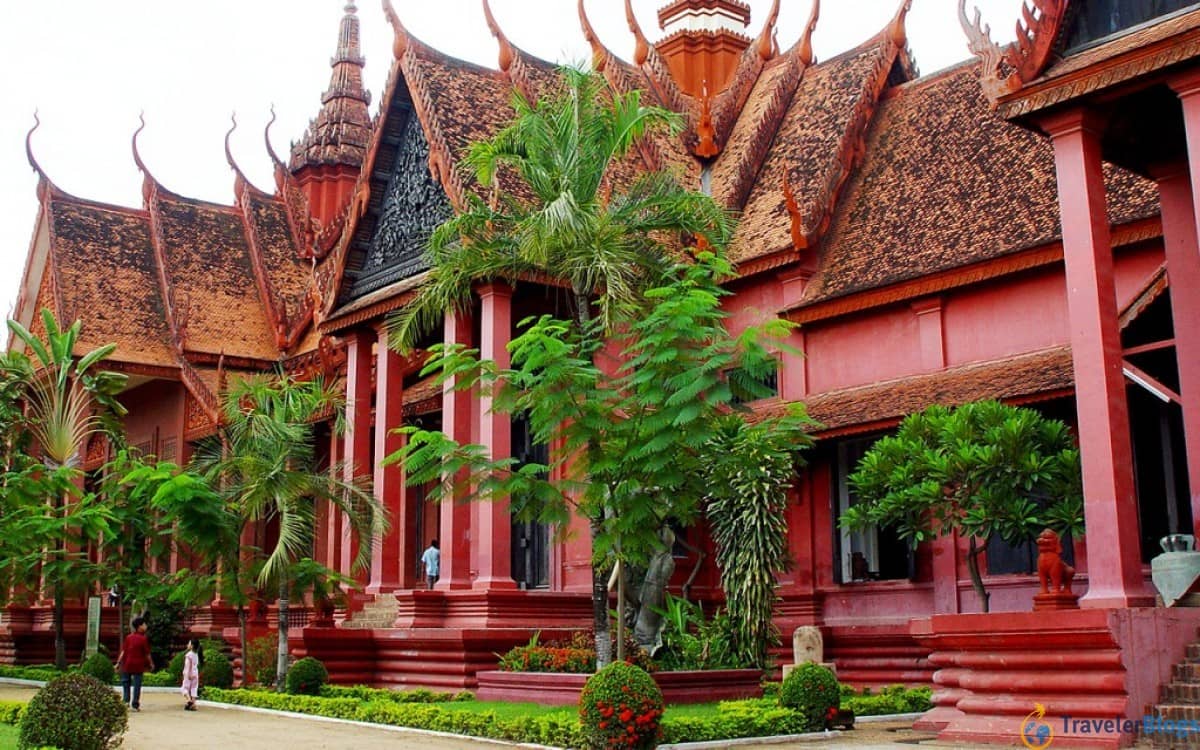 The cost of travel from Russia to Cambodia and back starts from 25 thousand rubles per person. Prices vary depending on the month, air carrier, number of transfers, travel time and points of departure and departure. Recall that the choice of "complicated" routes and ordering tickets in both directions at once are not bad ways to save money.
Lodging
The cost of one night under the roof of the hostel will be about 200 rubles, a bed in a 6-bed dorm will cost 300 rubles. A night in a double room at the cheapest hotel can be spent for 800 rubles, a similar night in the "three-star" will cost 1100 rubles. Independent rent of a modest one-room studio will facilitate your wallet to $ 150 per month, more comfortable apartment with a separate kitchen will be yours for $ 300.
Nutrition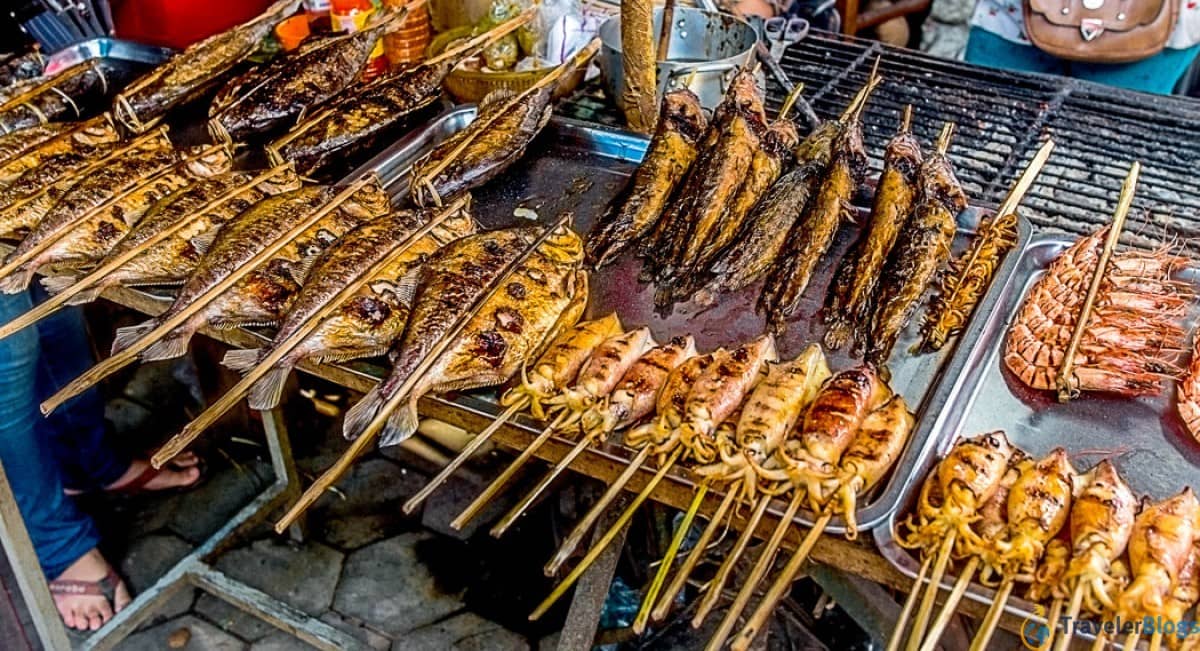 Once Cambodia was called "the country of one dollar" because of its cheapness. Now for that amount you can buy a loaf of bread, a bottle of mineral water or vegetable oil, a carton of eggs, about 4 kg of rice or 1 kg of sugar, a can of beer or a fruit dessert. A hearty dinner at a cafe will cost $3-4. A similar dinner in a restaurant would cost approximately $10. Cigarettes are available for $1.5-2 per pack, a bottle of whiskey will cost $12, tequila – $8-9, wine – $10-11.
Entertainment and services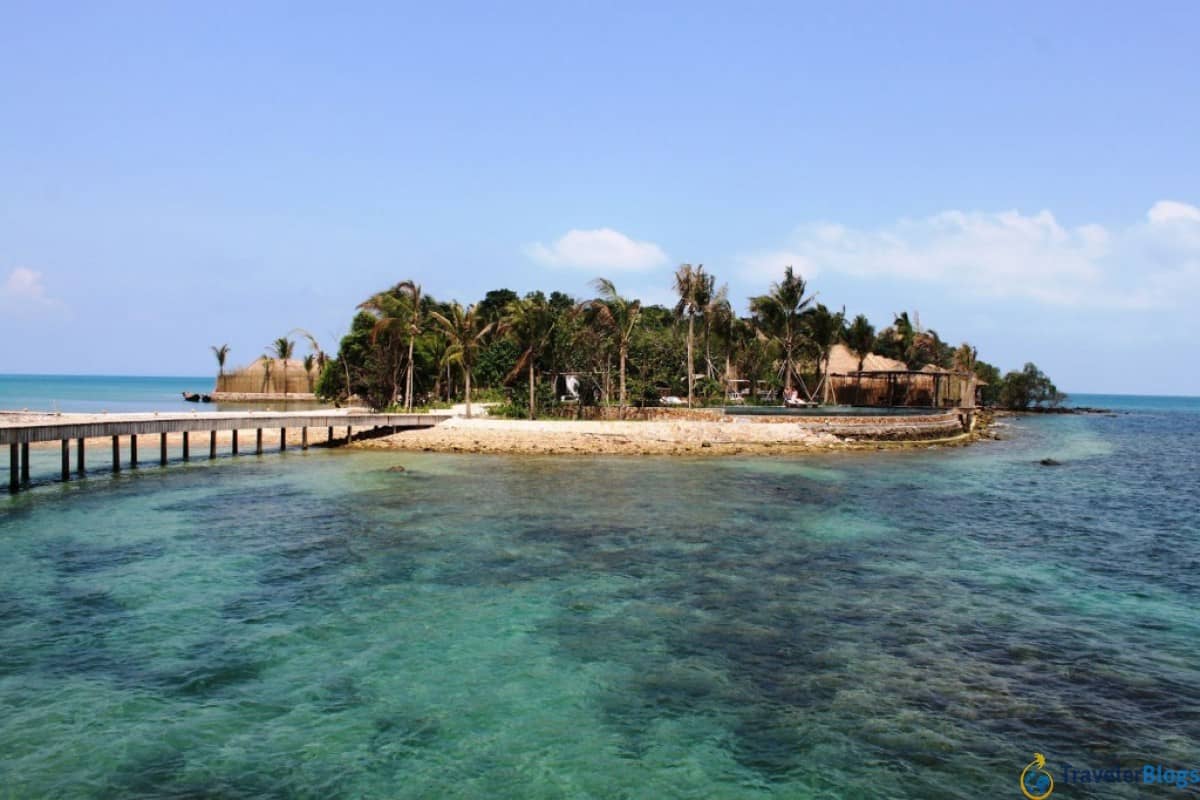 The cost of excursions: sightseeing, a day of fishing or a trip to the local reserve will cost from $20 to $60. Additional services of an English-speaking guide are estimated at $20, a Russian-speaking guide will cost $40 to $100 for the day. Tickets to a local theater or choreographic show cost from $10. You can visit a massage parlor for $2-5, a beauty salon – for $5 (this amount includes a haircut and manicure).
Transportation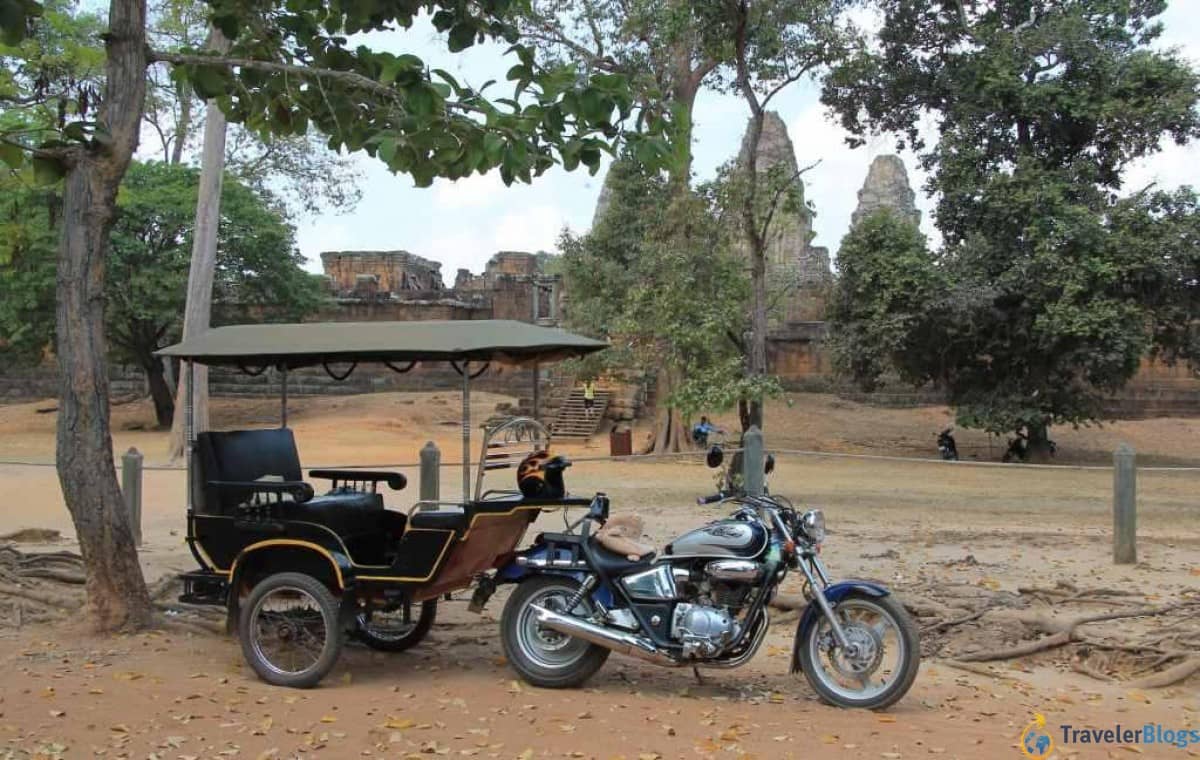 You can rent a scooter or car in Cambodia for $4-6 dollars a day. Bicycles are free in many hotels.
Vietnam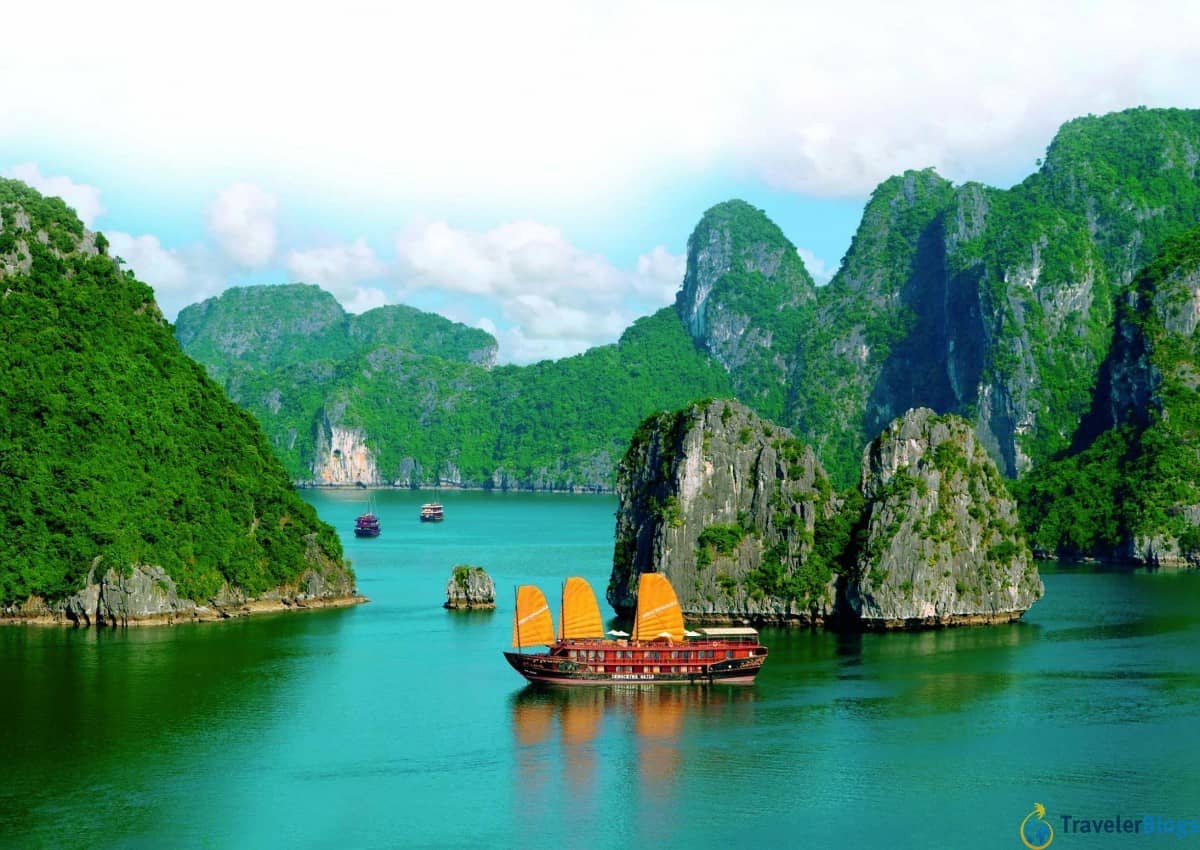 On average, the minimum cost for basic needs (lodging, meals and travel) will be 350-700 rubles per day here.
Flight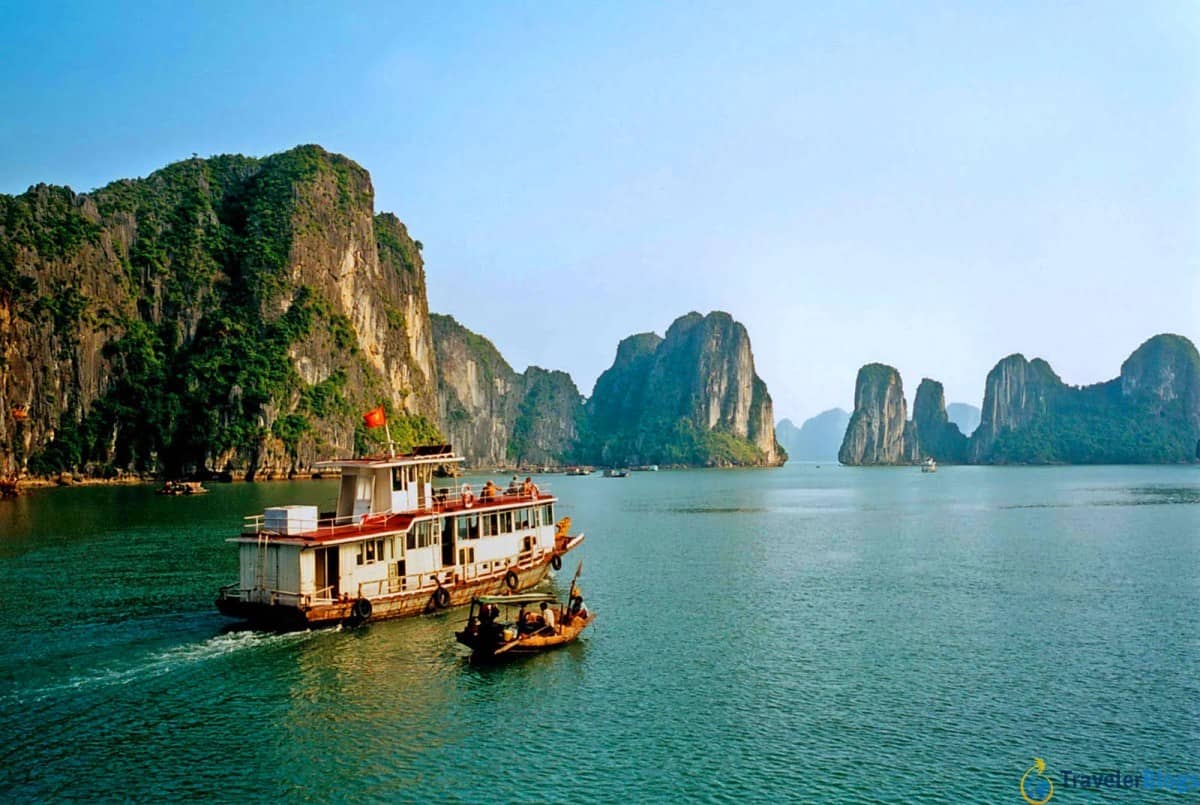 The cost of a direct flight from Moscow airport starts from 23 thousand rubles, from Saint-Petersburg – from 25 thousand rubles.
Lodging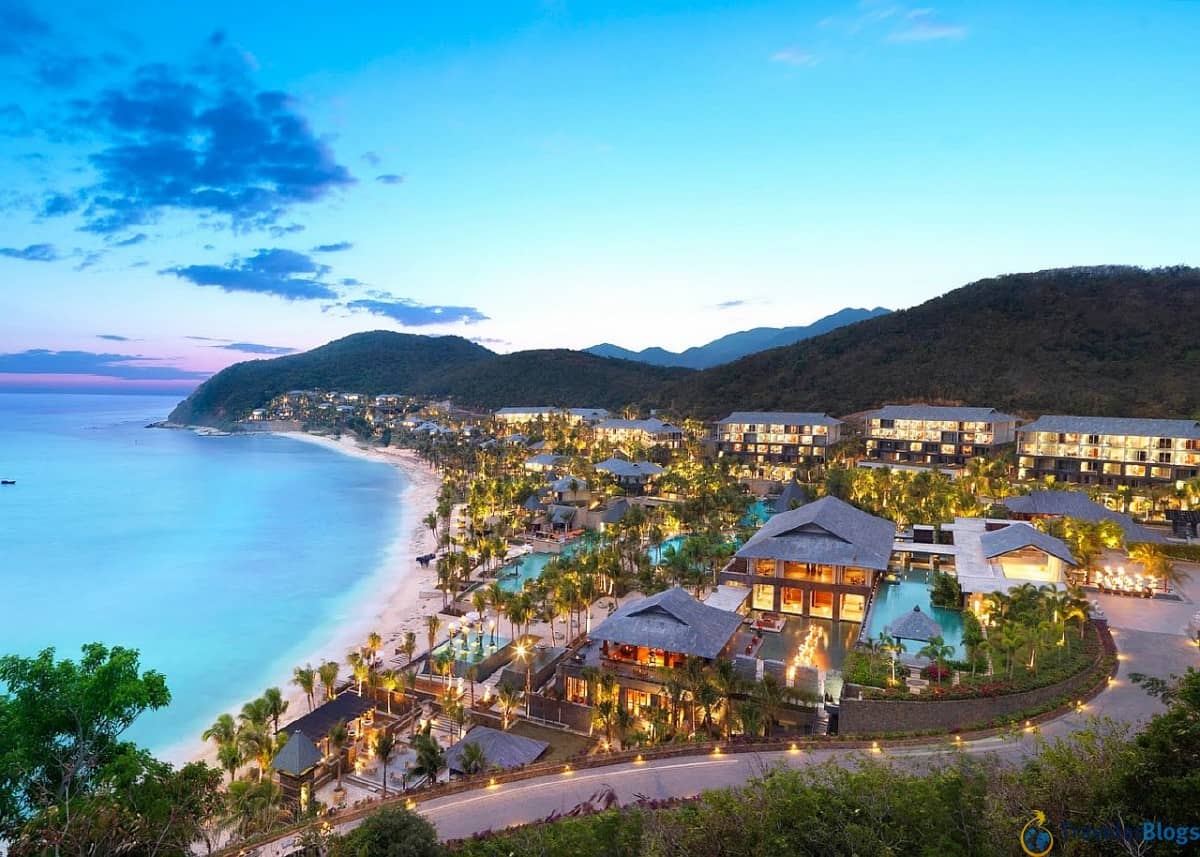 You can get a decent three-bed hotel room for about $7-8 dollars a night. For this price you get the minimum amenities – air conditioning, shower and WI-FI. In luxury hotels (such as the famous five-star Vinpearl, located on a separate island) for one night will take $ 300-400.
Nutrition
The cheapest food in Vietnam is national cuisine in local cafes. For a portion of meat noodle soup you will pay 1-2 dollars, for a plate of rice with meat, chicken, shrimp and vegetables – from 1 to 3 dollars. All in all, lunch or breakfast for one person will cost $3 to $5. European food is more expensive: a cup of coffee costs $1, toast with bacon + scrambled eggs and a glass of juice cost $3 to $4. As a rule, breakfast in the restaurant of your hotel will cost considerably more than in any decent cafe. As for dinners with delicacies and alcohol (including restaurants with European or Russian cuisine) – for one person you have to pay 15, maximum – 20 dollars.
Entertainment and services
A full day in the nature park will cost about $ 10 per person, a trip to the islands in an international group will cost from 7 to 35 dollars, depending on the language of the tour and the agency margins. Tip: The services of local tour organizers can cost 4-5 times cheaper than similar Russian-speaking. A visit to the massage room will cost from 5 to 40 dollars depending on the range of services.
Transportation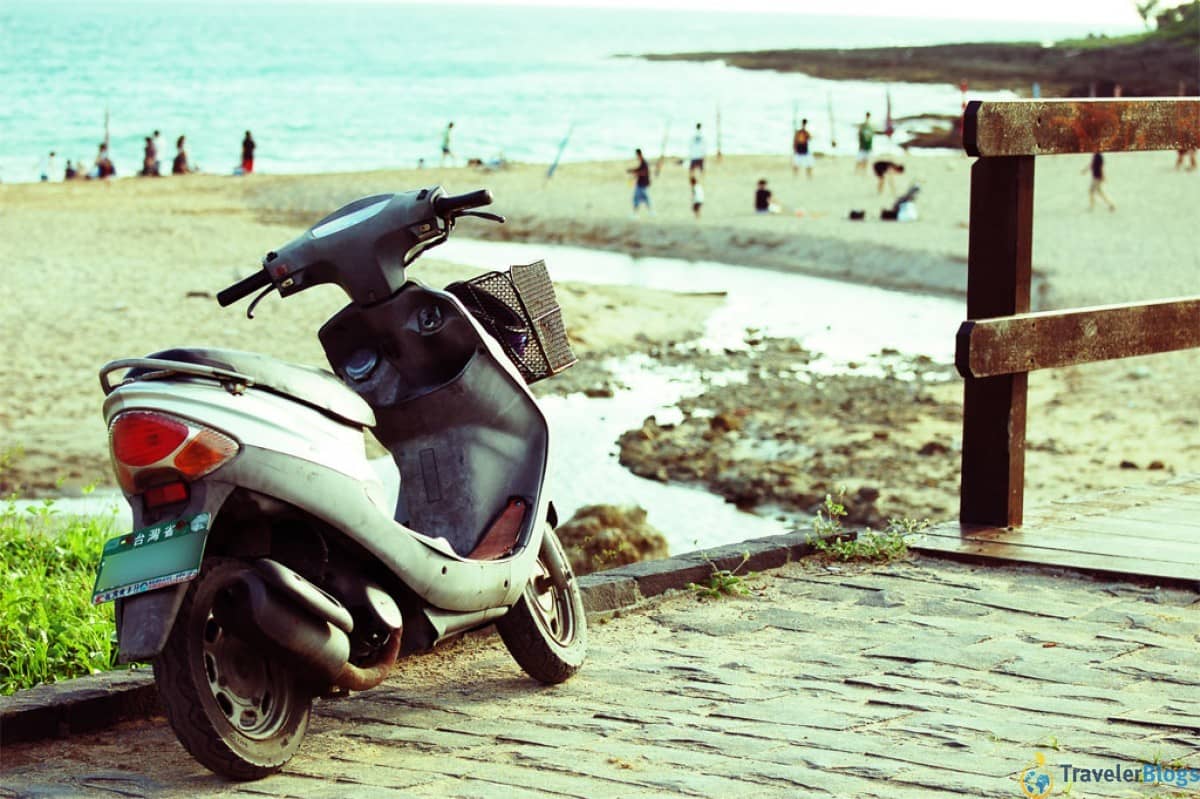 You can rent a scooter for $ 5-7 dollars a day. You do not need a license for a bike. Gasoline costs about $1 per liter. Cabs cost an average of $1 to $2 per trip. Public bus fare is 3 cents.
India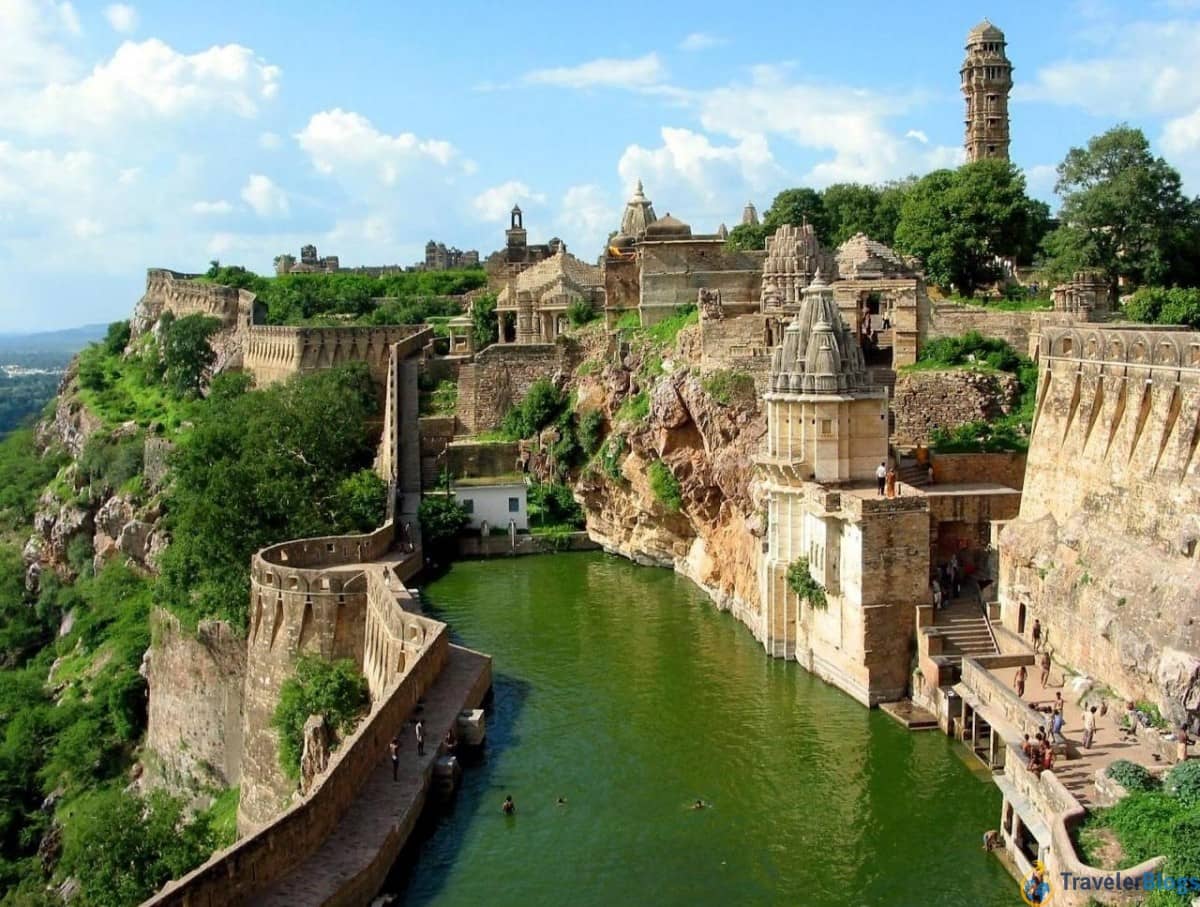 According to experienced travelers, a fairly decent level of comfort will cost about $15-20 per day here.
Flight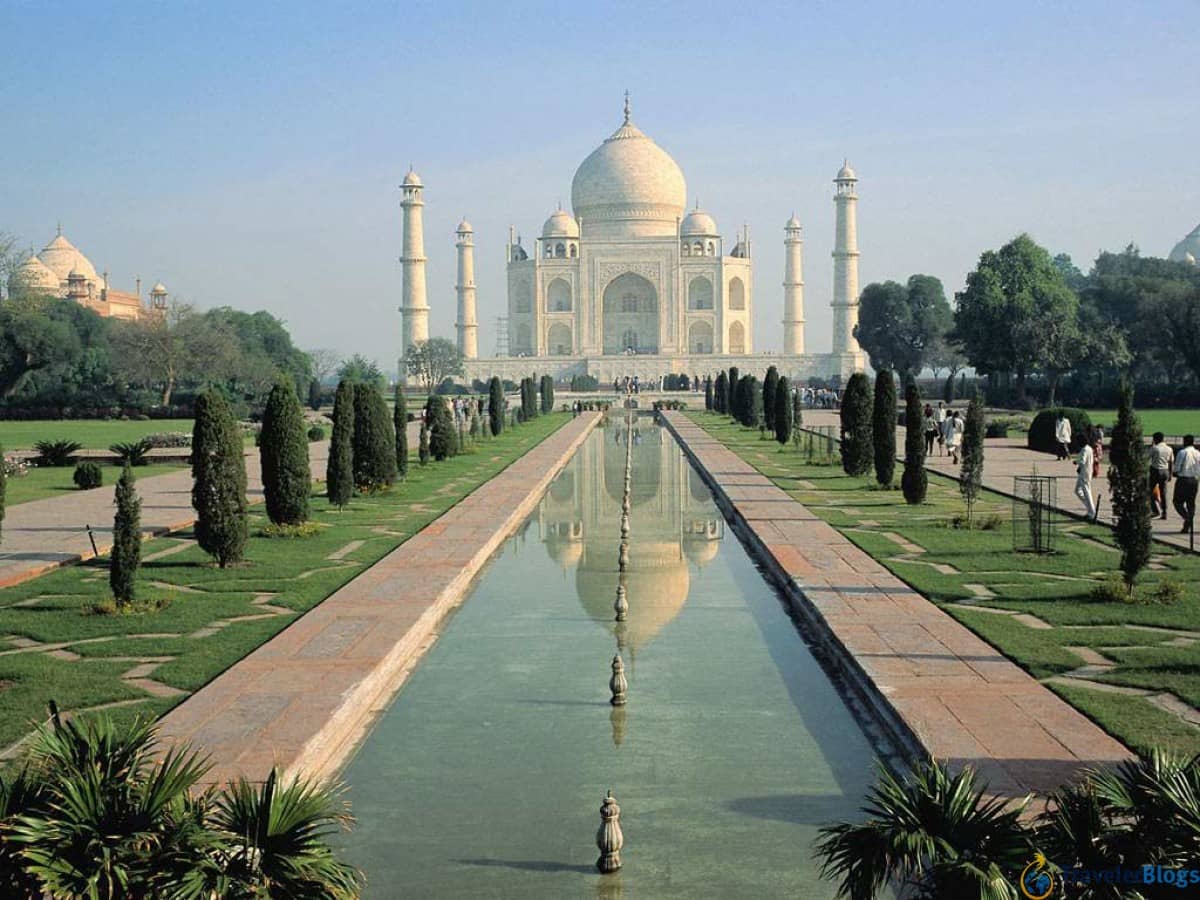 The price of travel in the economy segment varies from 23 to 27 thousand rubles per person round trip.
Lodging
India offers vacationers the most varied level of hotel service. A hotel with "two stars" will cost $10 per day, a double room at a five-star hotel will cost $150-180. The cost of independent rental housing in India depends on several factors: the availability of a kitchen, proximity to the sea, the age of the room, etc. The most economical option will cost $100 per month. A hostel with a separate kitchen three minutes from the beach will cost about $250. For an apartment with free WI-FI and cleaning twice a week will have to pay about $ 400.
Nutrition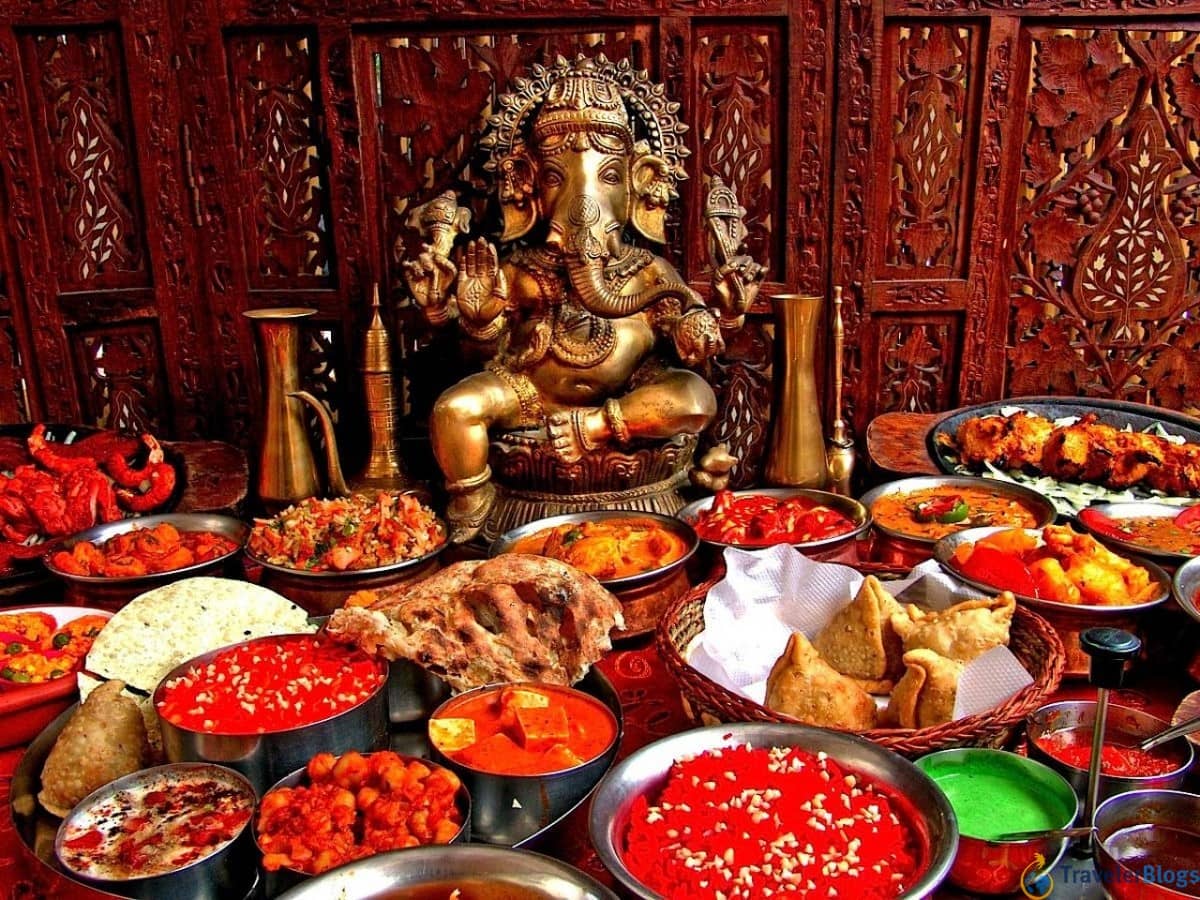 A package meal of local food for several people at a decent restaurant will cost $ 15-20. For a meal in a cafe for two people will not pay more than $ 10. A portion of freshly squeezed juice costs from 0,5 to 1 dollar, a glass of beer – $2, a bottle of wine – $3, a pack of cigarettes – $2-3.
Entertainment and services
A long sightseeing tour for a whole day will cost $50 for a single ticket, fishing in the ocean will cost $40. You can visit the zoo for $10-15, a water tour along the river with crocodiles will cost $40 per person. For a visit to temples and churches have to pay from 5 to 40 dollars. Facial or back massage will cost an average of about $6 to $10. The cost of admission to a nightclub – from $4. Beach activities (such as water scooter) – $ 30 for 20 minutes.
Transportation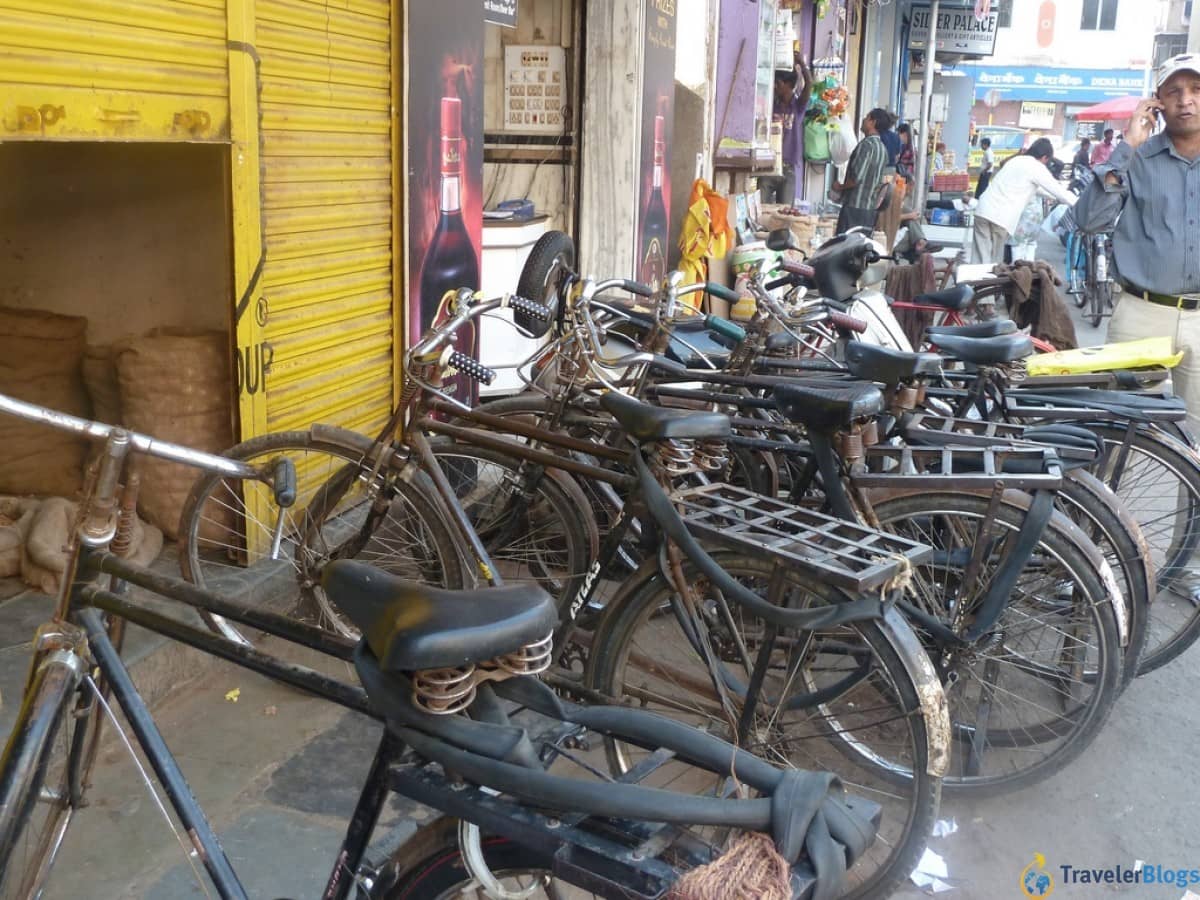 Scooter rentals are $7-8 per day, bike rentals are $1 per day, cab rides are about $6, and tuk-tuk rides are $1 to $2 in one go.
Thailand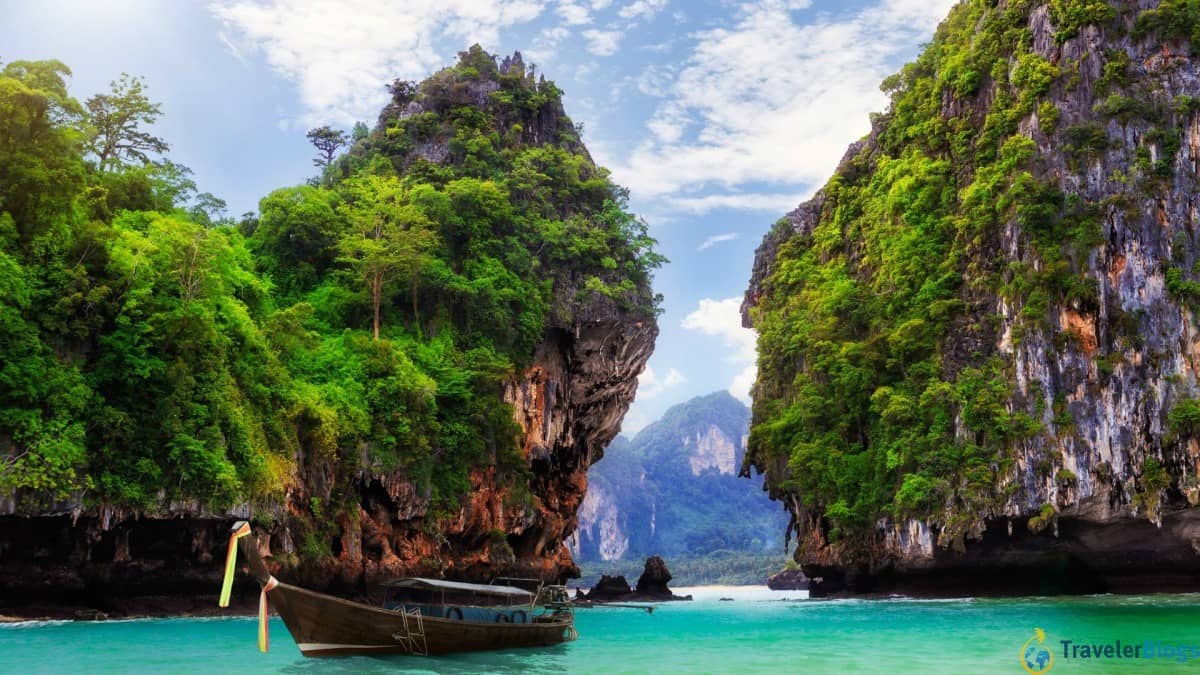 Despite the fact that travel to Thailand is extremely popular with our compatriots, you can't call this country as cheap as India or Cambodia. On average, tourists spend approximately 2-4 times more money here. Thus, the cost of food, entertainment and transportation in Thailand will range from 50 to 100 dollars a day.
Flight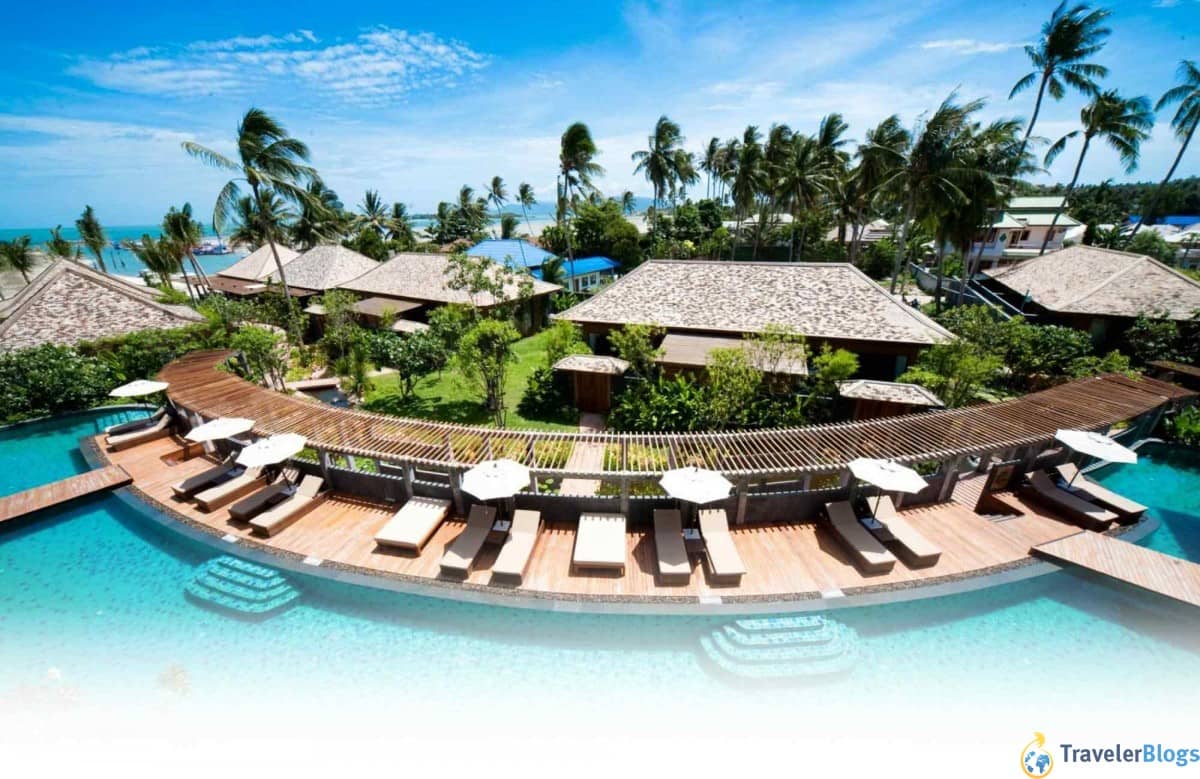 The cost of the cheapest one-way ticket will be 13-17 thousand rubles, depending on the departure city, route and time of year.
Lodging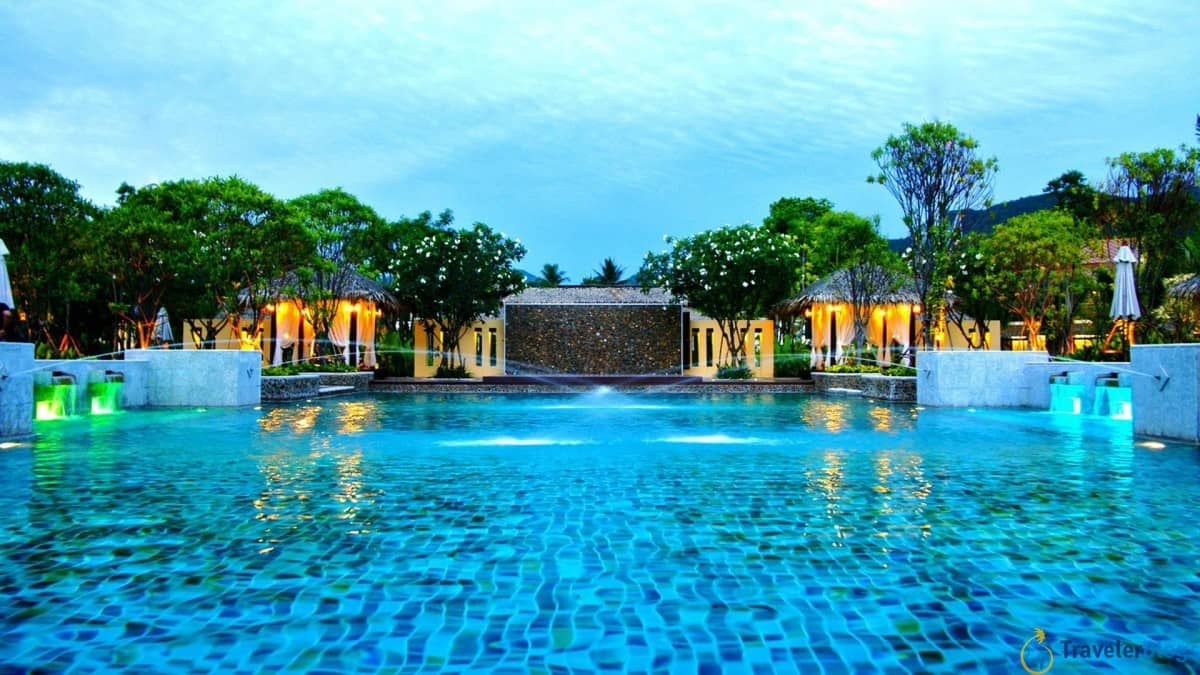 Renting a mediocre room with basic hotel facilities will cost $35-50 per day. The same 50 (or more) dollars you will pay for the daily rent of private apartments. The price of accommodation varies a lot according to location and seasonality.
Nutrition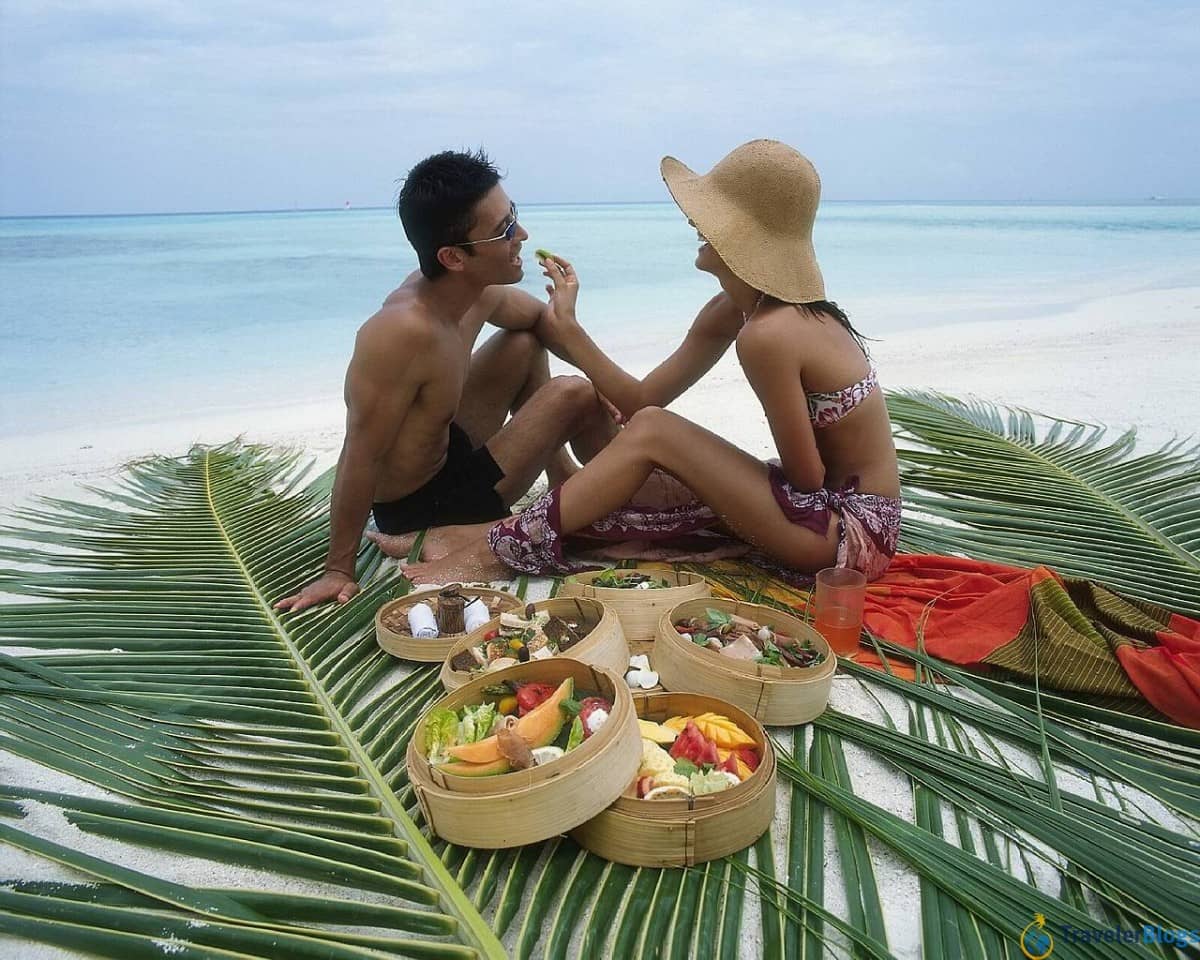 Lunch with exotic foods at a local cafe will cost $ 8-10 dollars per person. More expensive if the menu includes a seafood dish. But the fruit is very cheap.
Entertainment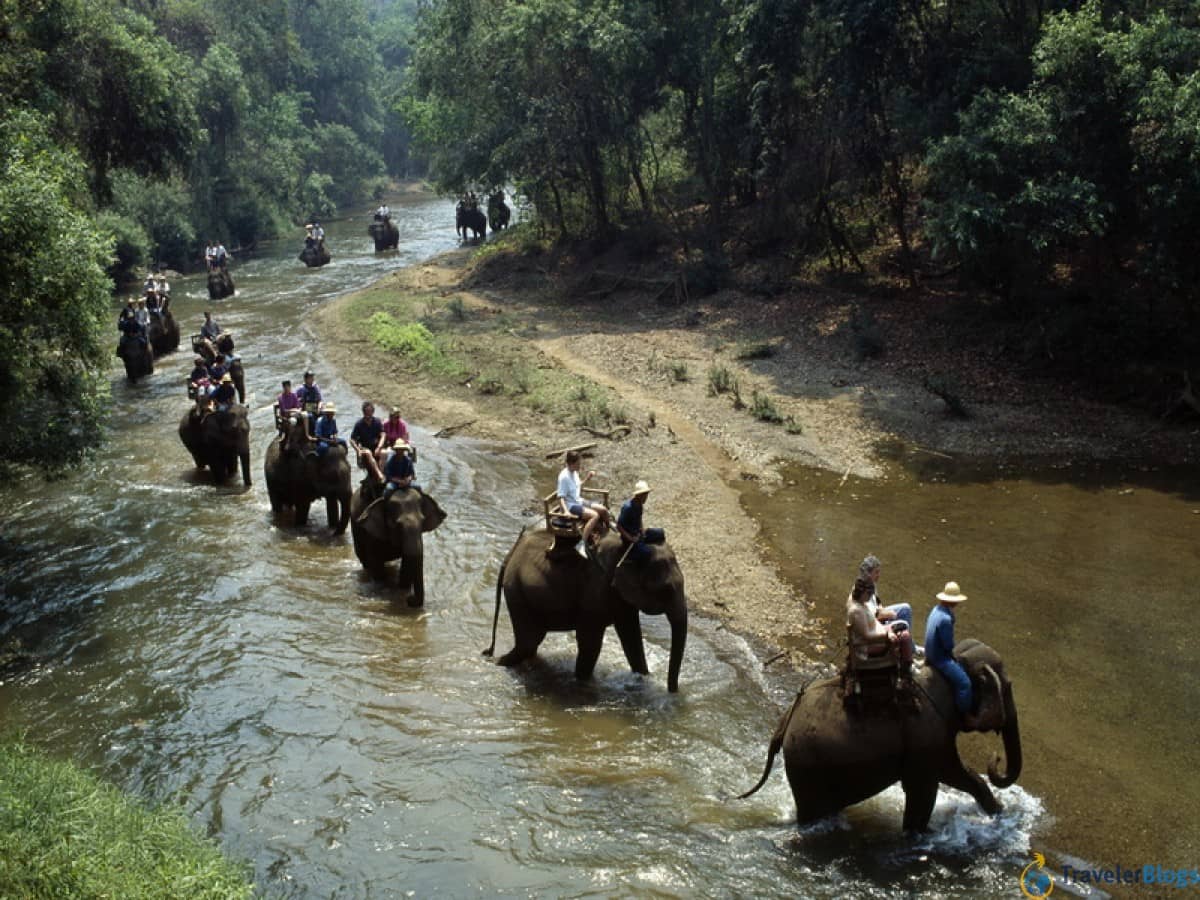 The cost of excursions on average – 15-25 dollars. Two-day excursions to the islands, with meals and overnight stays will cost $ 250-300 dollars per person. Genuine Thai massage – from $ 5 and above, depending on the location (in the expensive salon can be asked and $ 100 for a session. In hotels it can be even more expensive). Skydiving will cost 40-50 dollars, half an hour rent a jet ski – 15-20 dollars.
Transportation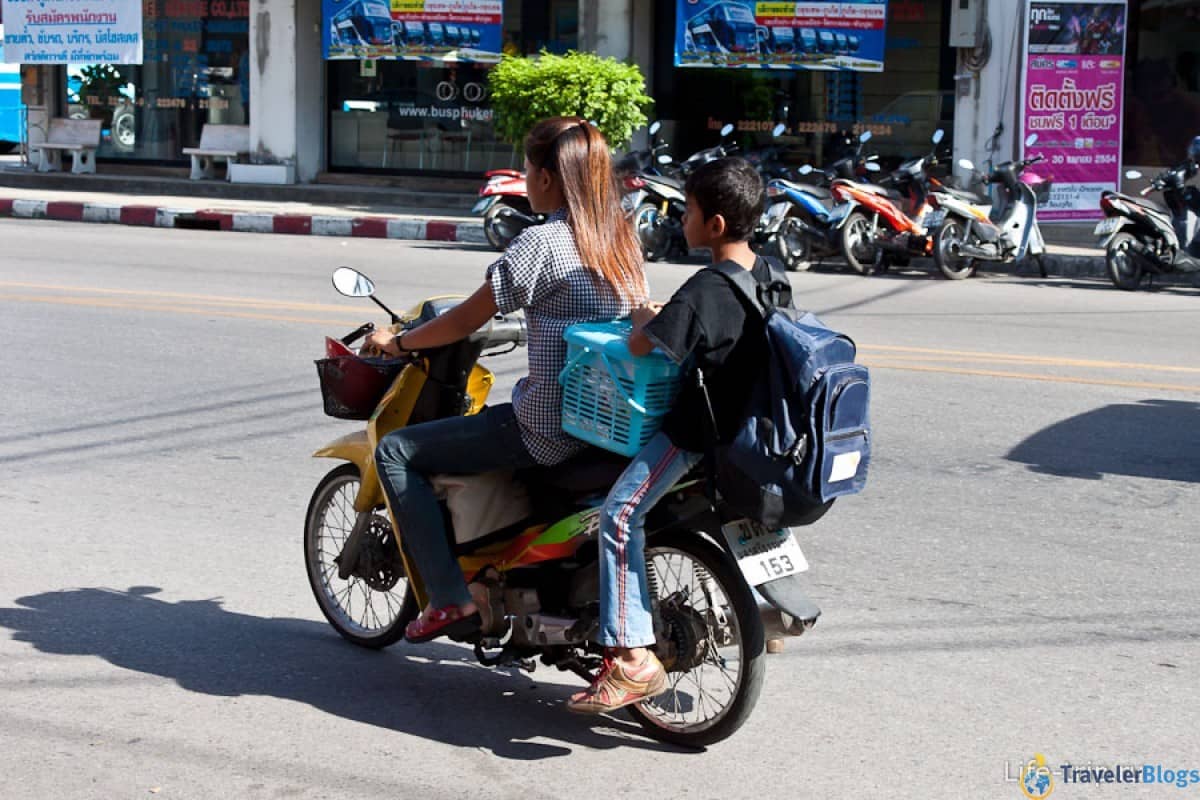 The most rational way to travel around Thailand is by cab. The average price for a trip is $ 5. About the same amount will cost a daily scooter rental.
The cheapest countries in Asia for vacations in 2021
What countries in the world offer more for less money? Where can you go in 2021 that will allow you to vacation longer, enjoy higher service and save more? Below are 11 destinations in Asia that offer the essentials – lodging, transportation and food – for less.
1. Laos, $30/day.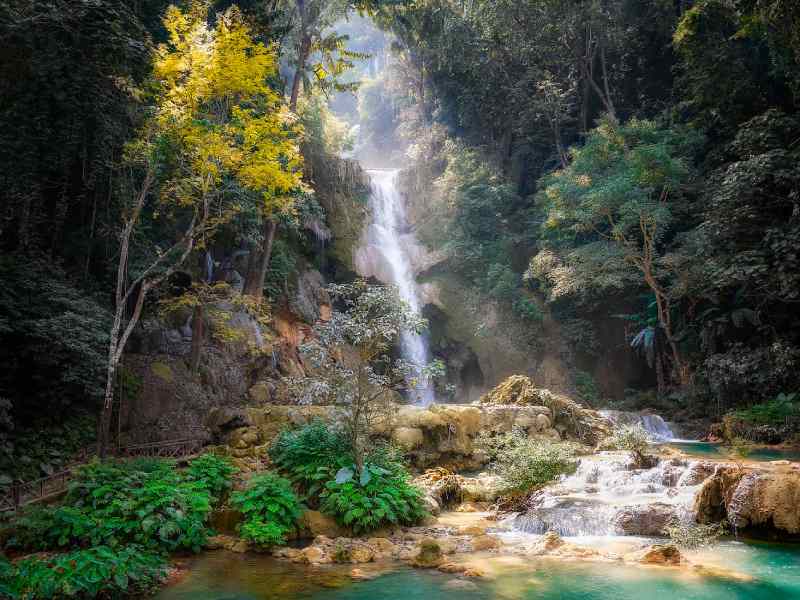 Laos is one of two Southeast Asian destinations where you can stick to a $30/day budget, though lodging will cost a bit more than most other places in the region. Many of the places you can visit are inexpensive. One of the most beautiful waterfalls in the world is $2.50, a full day of tubing on the Wangwiang River is $7 and $6 for an amazing tiger balm massage. You can also rent a scooter and head to smaller towns where it's still cheaper! More budget accommodations are being built, so you can stay on vacation longer and pay less. If you're willing to pay more, you can get a room for $35, which elsewhere would cost all of $100.
Meals: $3-$9/day. Some hostels provide a standard breakfast.
Accommodations: Hostel space starts at $3/night.
Transportation: $6-$15/day for a scooter (prices may vary depending on the condition of the scooter and your bargaining skills) or up to $25 for an intercity bus ticket.
SIM card: $6 for 1.5 GB with 30 days validity.
2. Vietnam, $30/day.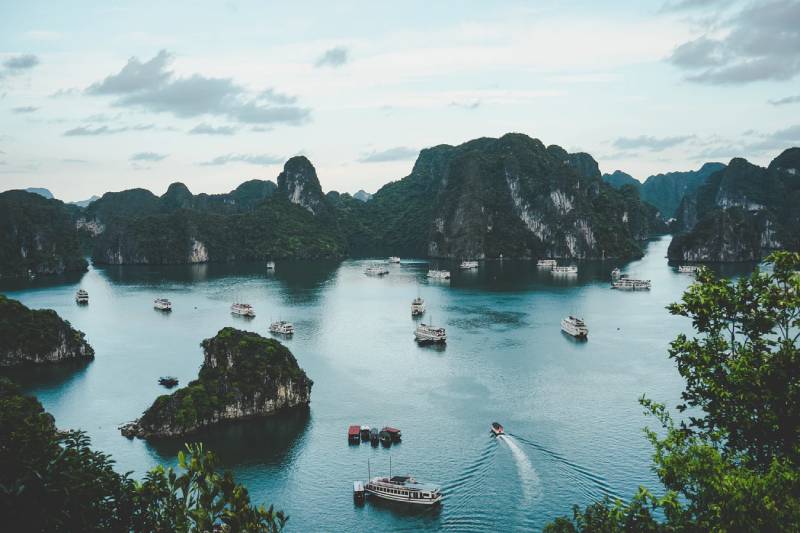 One of the healthiest and cheapest street foods just in Vietnam. Take the rice noodle soup with cilantro and whole pork knuckle in a delicious broth for only $1.50. A cup of strong, aromatic coffee is $1. As for transportation, scooter rentals offer limitless possibilities. Not everyone will appreciate riding a motorcycle in Vietnam, though, where traffic can be extremely chaotic. The good news is that GrabBike (it's like Uber, but on bikes!) is widely available in all major cities, and it costs only $0.50 for a 2 km ride! Buses and long-distance trains are also inexpensive and quite safe to use. Housing is similar to Laos in terms of conditions and cost.
Meals: $5-$10/day. Some hostels offer breakfast consisting of baguette, fruit and coffee.
Accommodations: Hotel rooms can start at $3/night.
Transportation: $8-$15/day for a scooter (prices may vary depending on the condition of the scooter and your bargaining skills).
SIM card: $2 for 1.5 GB with 30 days validity.
3. Cambodia, $25/day.
If you stick to the budget option, you can spend as little as $1,000 for a month in Cambodia. Hostels are very modest and cheap, as are food and alcohol. You'll also have one-time expensive expenses like a $62 three-day pass to Angkor Wat or diving, but you can always save money by riding your bike through the local villages.
Also, great boutique hotels are starting to open in Cambodia, where you can have a good vacation at a very attractive price.
Meals: $5-$10/day. Some hostels provide breakfast.
Accommodations: Traditional terraced house in a 5* hotel from $50/night.
Transportation: $8-$15/day for a scooter (prices may vary depending on the condition of the scooter and your bargaining skills).
SIM card: $2 for 1.5 GB with 30 days validity.
4. Northern Thailand, $30/day.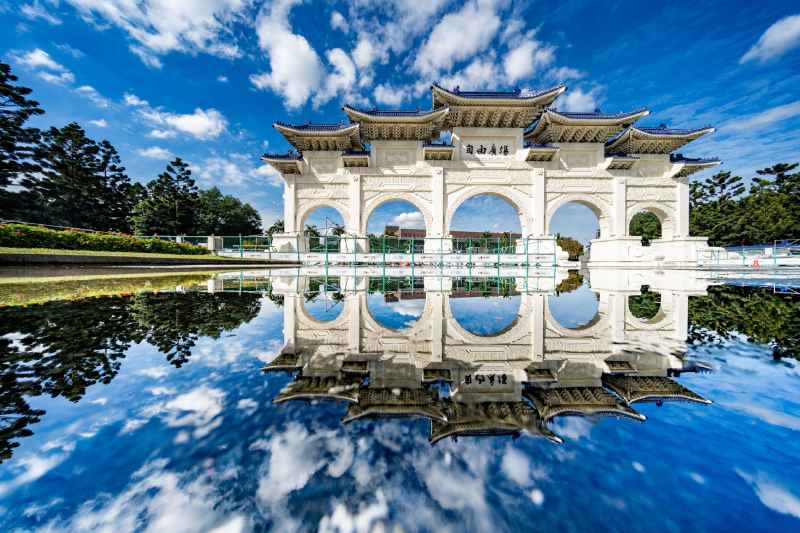 Northern Thailand is very handy on a tight budget. As you move south, your living expenses start to double, triple, or even quadruple. If you are short on time and money for a trip to Thailand, go north! Even in popular places like Chiang Mai and Pai, you can easily find simple hostels for less than $5. If you prioritize street food, you can save significantly and get to know the local food. Most of the activities are inexpensive: visiting the White Temple, hiking, or going out together can help keep you on a budget.
Meals: $5-$15/day. Some hostels provide breakfast.
Accommodation: room with breakfast at a 5* boutique hotel from $40/night.
Transportation: $6-$10/day for a scooter (prices may vary depending on the condition of the scooter and your bargaining skills) or rental car for 4 people.
SIM card: $7 for 1.5 GB with 30 days validity.
5. Indonesia, $30/day.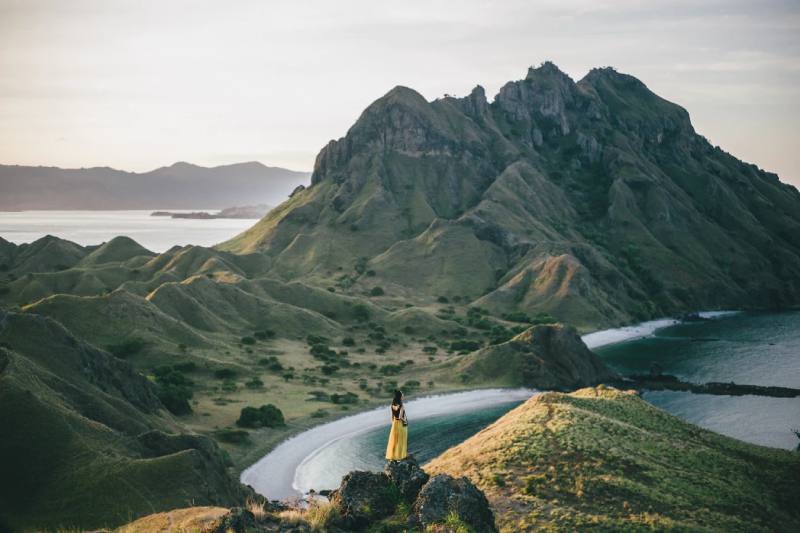 The peculiarity of Indonesia is that holidays in this country can be both very cheap or quite expensive, depending on one important thing – transportation. Travelling between cities can be very time-consuming and expensive because they are on different islands and have to be moved by private boats. To save money, plan a vacation in one region. There is plenty to do and see, and by spending more time in one place, you can travel deeper into the region and have a more meaningful experience.
Throughout the country you will find delicious food and drinks that will pleasantly surprise you with their cost. Entertainment also will not cost you much: scooter rides in the mountains, hiking, exploring waterfalls and a pleasant nap in a hammock on the beach. On each island you can find a hostel or hotel to suit your budget.
Meals: $5-$15/day. Some hostels provide breakfast.
Accommodation: The most budget accommodation options can cost less than $5/night.
Transportation: $8-$15/day for a scooter (prices may vary depending on the condition of the scooter and your bargaining skills).
SIM card: $5 per 2GB with a 30-day validity period.
6. Philippines, $30/day.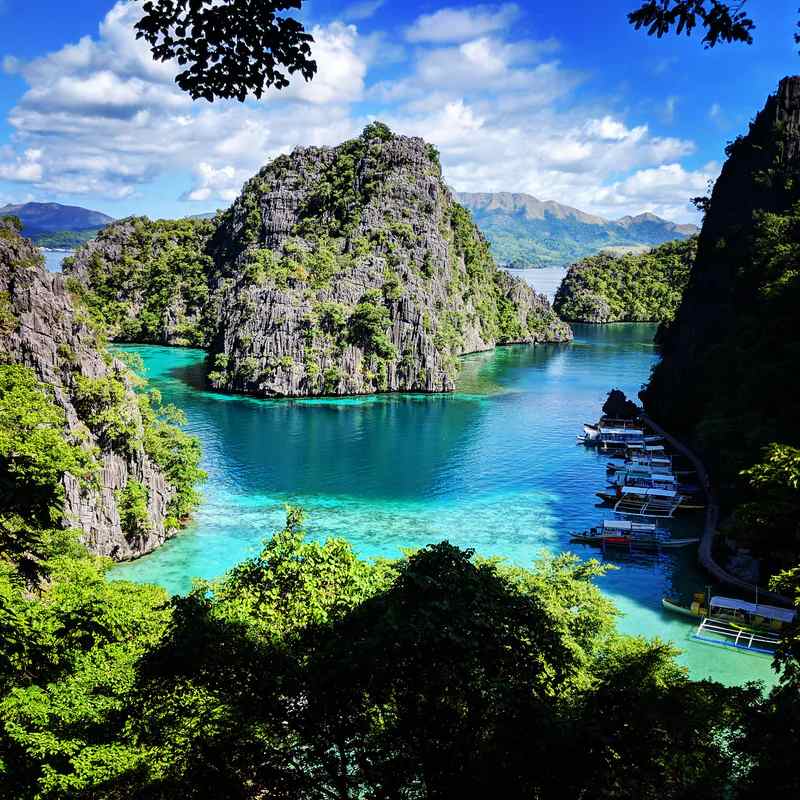 To visit the entire Philippine archipelago would require quite a bit of money and time, and there aren't as many budget accommodation options as there are in other Southeast Asian countries. And while this point may scare off some frugal travelers, there are ways to keep costs down in the Philippines. If you decide to travel during the off-season, book in advance and plan your itinerary, trying to stick to no more than a couple of regions. The country has some of the most beautiful islands in the world, great dive sites and hidden treasures. You'd pay a lot more for all this in another country, so the Philippines is worth it.
Meals: $5-$15/day. Some hostels provide breakfast.
Accommodations: Single room from $10/night.
Transportation: $10-$15/day for a scooter (prices may vary depending on the condition of the scooter and your bargaining skills) or $15-$20 for a boat ride from one island to another.
SIM card: $6 for 2GB with 30 days validity.
7. Malaysia, $35/day.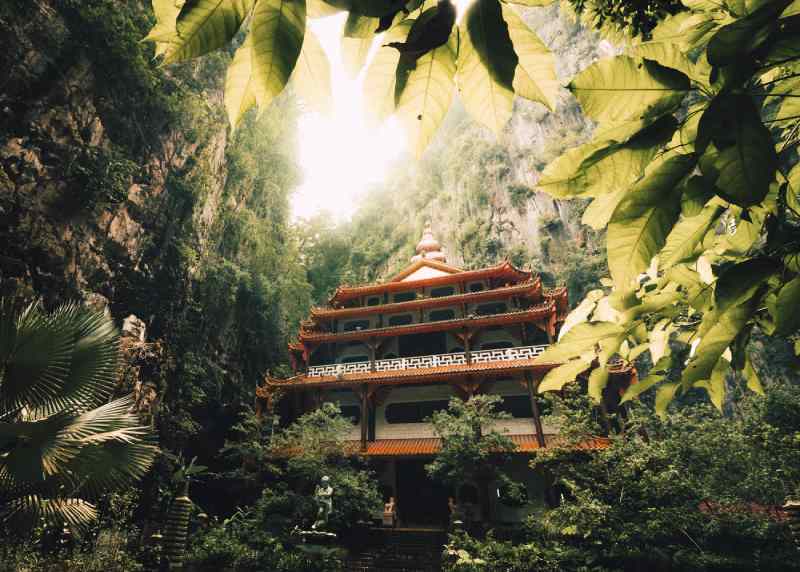 Malaysia, one of the most economically developed countries in Southeast Asia, is often considered expensive to travel. Many will tell you that it's not a country to stay in for long. If you dig a little deeper, you won't be left indifferent to the Cameron Highlands, the jungles of Borneo, or the many magnificent islands. An overnight bus from Kuala Lumpur to the Perhentian Islands costs only $8, there are so many interesting neighborhoods and markets to explore for free, and finally, Malaysian cuisine is like no other – it's a blend of almost every flavor, not expensive and sure to surprise you. Malaysia also has some of the lowest prices for getting a PADI scuba diving certification.
The only thing that can make Malaysia expensive to travel with is alcohol, which is heavily taxed. However, if you don't plan on drinking every night, that's not a problem.
Meals: $5-$10/day. Some hostels provide breakfast.
Accommodation: a private room in a 3* hotel from $20/night.
Transportation: $3-$5 for a full day train and bus ride or $8-$15 for an overnight trip on an intercity bus.
SIM card: $8 for 2GB with 30 days validity.
8. Sri Lanka, $33/day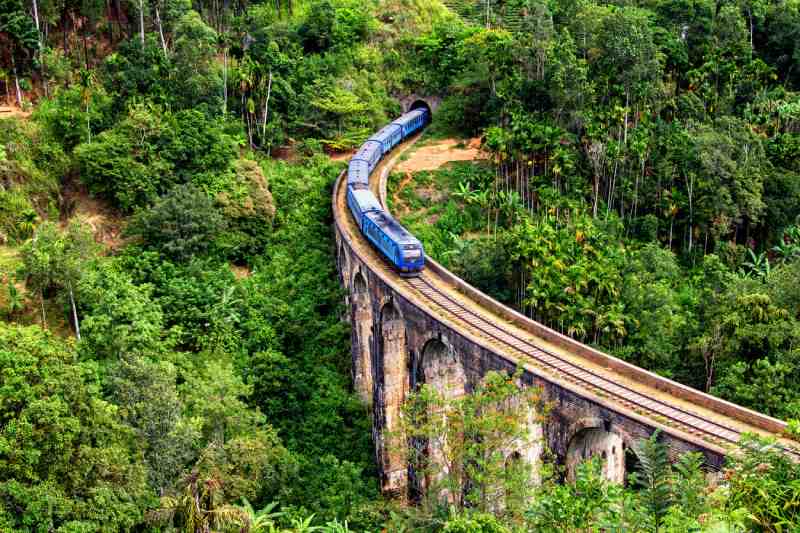 Like many countries, you can walk through Sri Lanka for almost free or leave a fortune. The biggest blow to the wallet may be the cost of safaris or visits to UNESCO World Heritage Sites. Each ticket costs about $40-$50, making Sri Lanka more expensive to fully explore. However, you can get by on about $30/day in Sri Lanka if you are not visiting expensive entertainment. Food, transportation, lodging, and Internet are relatively inexpensive. Regarding transportation, it should be noted that in some cases, using a cab (in major cities) can be cheaper than renting a bicycle. It is best to find companions who can share the cost of travel with you. The cheapest transportation is the train, which will give you a delightful experience.
Meals: $5-$10/day. Some hostels provide breakfast.
Accommodation: A room in a good hostel or hotel can start at $10/night.
Transportation: $10-$15 per person for a private car and driver, or $3-$5 for a second-class train ride between cities.
SIM card: $2 for 1.5 GB with 30 days validity.
9. Taiwan, $34/day.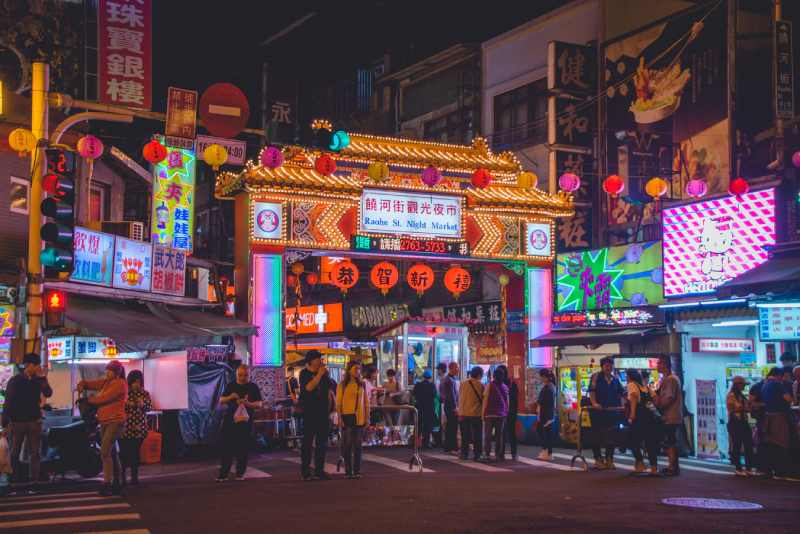 Just two words: street food. For less than $2, you can get a plate of flavorful rice with pork or chicken, a large deep-fried chicken chop or a bowl of delicious oyster vermicelli. Food in Taiwan is delicious and ridiculously cheap. If you're a foodie on a tight budget, this is the place for you! In cities like Taipei and Tainan, you can take advantage of a bike rental service that costs less than $0.50 an hour and is free for the first 30 minutes. This means you can move around the city all day with practically no money to spend.
That said, the prices of high-end food and clothing in Taiwan can sometimes be quite high. Intercity travel is either expensive because of high-speed rail (HSR) or time-consuming. Internet is also not that cheap compared to the above countries.
Meals: $5-$10/day. Some hostels provide breakfast.
Accommodation: $10-$20/night in a hostel.
Transportation: up to $3 for a full day bike, bus and train ride or $20 to $40 for a HSR ride between cities.
SIM card: $33 for unlimited internet with an expiration date of 28 days.
10. India, $20/day.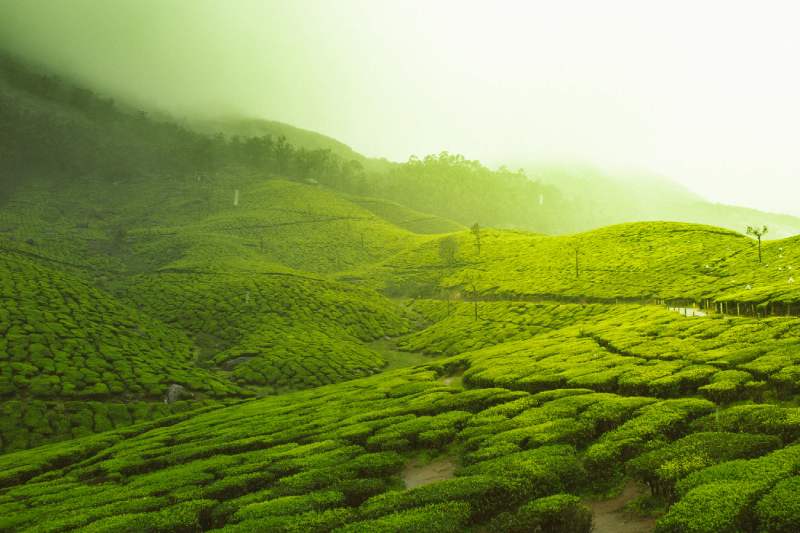 India is probably the cheapest country to travel to, but only if you're willing to haggle to the last minute and look for the cheapest options. Keep in mind that the cheap rooms, which are under $3, will be very modest (and not always clean as we understand it) and showering with buckets of heated water is normal. You'll have a hard time finding cheap entertainment in the north, but the south of the country with its gorgeous beaches may be more prolific when it comes to inexpensive accommodations.
The best way to travel in India on a tight budget is to book everything yourself. That means no agents or online booking sites (except for some long-distance travel, where 12Go Asia might come in handy). If you go to a hostel, restaurant, or travel agency on the spot, you can easily get the same thing for half the listed price online.
Meals: 3-6$/day
Accommodation: $4-8/night at a local hostel.
Transportation: $1 to $3 for a full day of bus or train travel and $8 to $30 for an intercity train ride (sometimes domestic flights can cost as little as $30).
SIM card: $3 for 1.5 GB with 30 days validity.
11. some regions of China, $25/day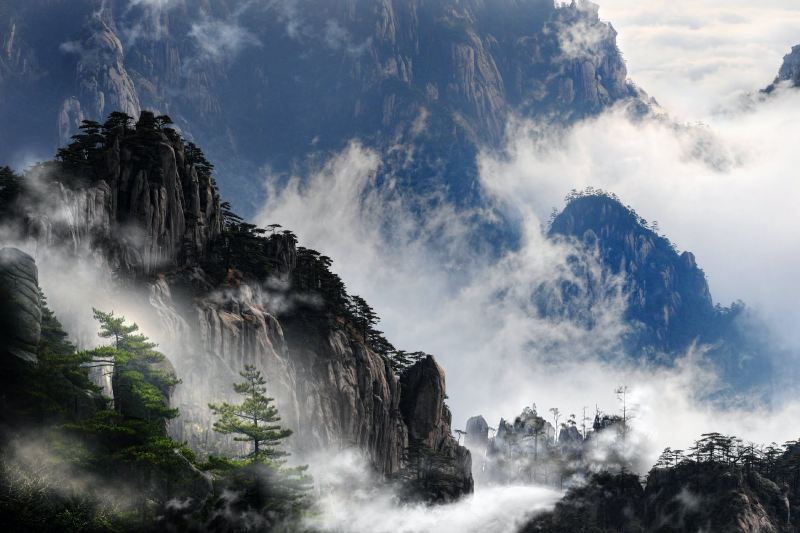 China's big cities have all sorts of fancy restaurants and hotels that can straight up eat up your entire budget, but in such a huge country you just need to get off the beaten path for a more unique experience at a much lower cost. Think provinces like Sichuan, Dali and Guangxi, where cheap lodging, delicious street food and unique experiences like barbecues with locals or bike rides can be completely free or very, very cheap.
Even in big cities like Beijing and Shanghai, there are ways to cut down on travel costs. Hostels and street food can help save your budget. Long-distance trips are more expensive, starting at $20 for an eight-hour bus ride. China is a huge country, so moving quickly on higher class trains can make your trip more comfortable.
Meals: $4-8/day.
Accommodation: accommodation in expensive Beijing starts at $20/night.
Transportation: $1 to $3 for a full day bus or train ride around the city and $10 to $30 for an intercity bus or train ride.
SIM card: $15 for 2GB with an expiration date of 30 days. Don't forget your VPN subscriptions to stay connected to your social media and Google!