Which neighborhood of Istanbul is better to stay in
When trying to understand the 39 neighborhoods of Istanbul – in their sorting by quality of life or the official and conventional classification – then you want to close your laptop with the words "Very difficult, goodbye".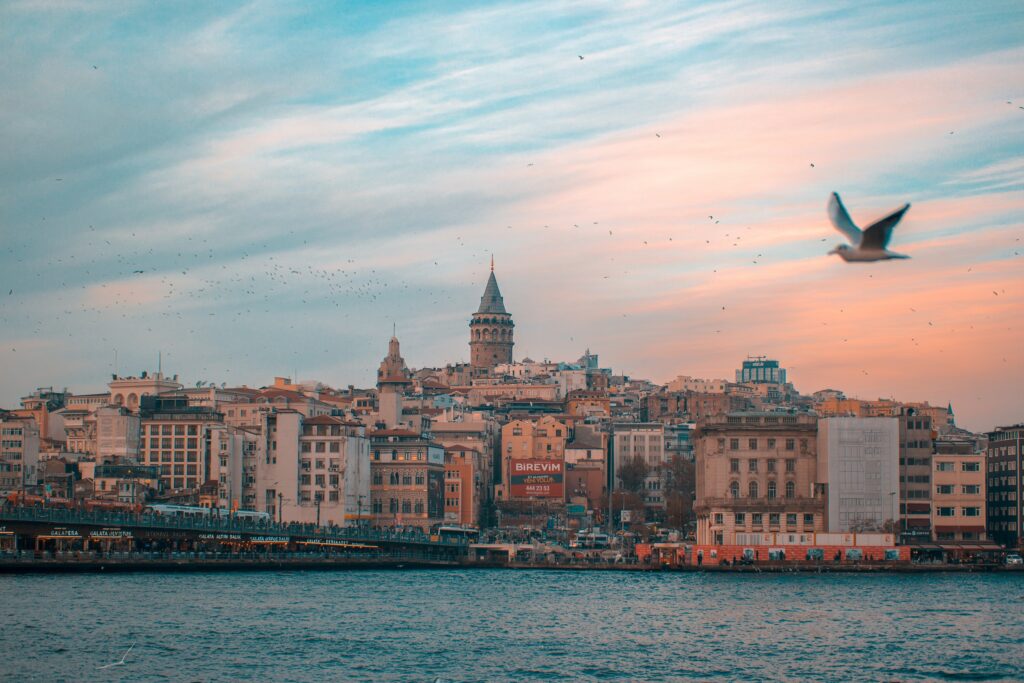 Only a local with an active citizenship and social life can navigate well in the neighborhoods of Istanbul. Therefore, the article and all advice will come from personal experience. So you can already start arguing in the comments.
For those who do not want to read the details
If you don't care about the crowds, then settle in the historical quarter – Sultanahmet. Here are all the sights worth visiting for a tick. The neighborhood is considered part of the Fatih district.
An alternative to Sultanahmet is the Besiktas neighborhood.
If you want a break from the hustle and bustle of the city, why do you fly to Istanbul at all choose the Prince's Islands.
Beyoglu has many tourist districts: Galatasaray, Taksim and Karaköy. The whole entertainment center. By the way, Taksim Square is the largest transportation hub.
Now for more details about the districts, neighborhoods and residential areas that I want to talk about.
Kadıköy.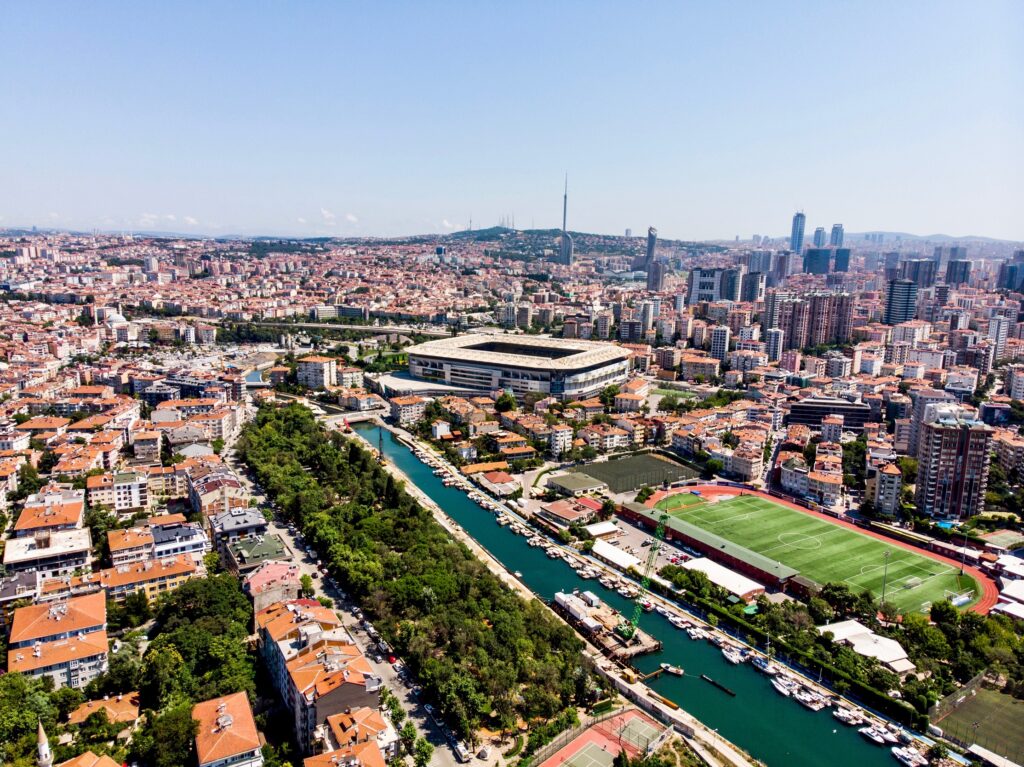 It is the center of the Asian side, which is located along the Sea of Marmara and overlooks the historic peninsula on the European side. Kadıköy is one of the fastest growing districts of the mega-city in the last 25 years.
If you compare Kadıköy to the chaotic European side, the neighborhood can be considered calm.
Like Taksim, Kadıköy is overflowing with hundreds of restaurants and bars. The only difference is that only a few grocery stores are open after 2 a.m. So everyone sleeps peacefully here at night – pensioners are happy.
Kadıköy is a middle-class neighborhood. It is definitely cheaper than neighborhoods on the European side.
A transportation hub that makes it easy and cheap to get to other parts of the city. It takes about twenty minutes to get to the European side by ferry.
Bağdat Avenue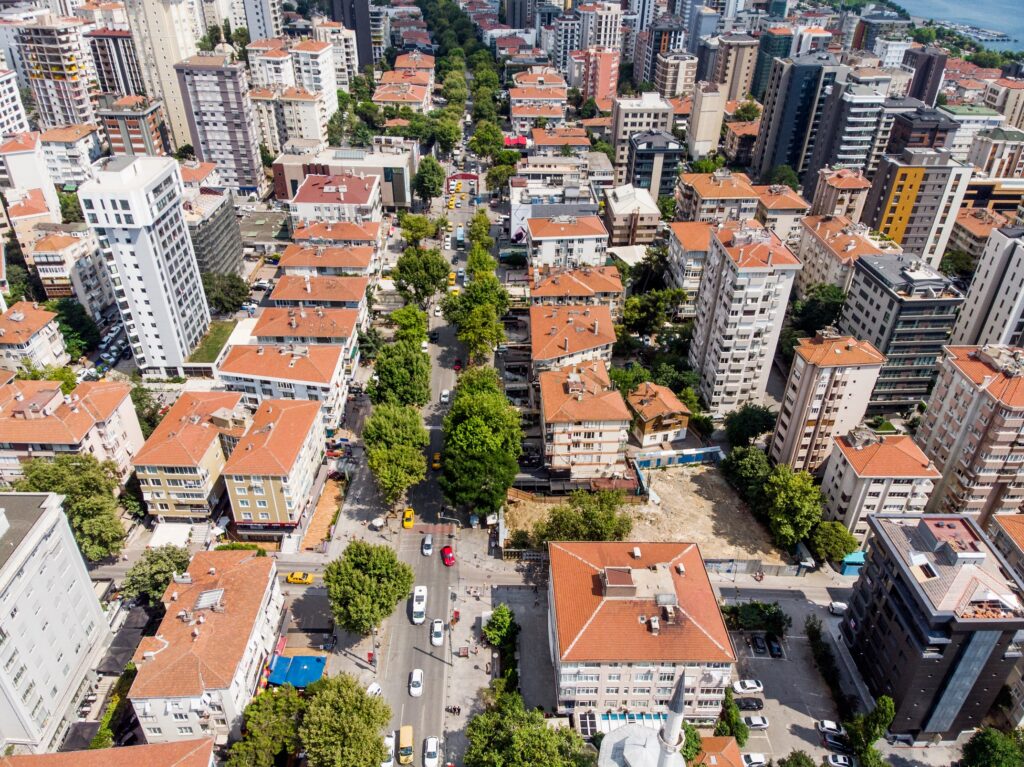 The Bagdat Avenue is located in Kadıköy, on the Asian side of Istanbul. It is a street about 14 kilometers long.
The avenue is considered one of the best shopping streets in the world (on a par with Hooftstraat in Amsterdam or Ginza in Tokyo).
It never sleeps, it seems. And all the luxe stores and bars are open every day.
The area around Baghdat Avenue is considered an upscale neighborhood. However, it is still cheaper than many neighborhoods on the European side.
It takes 20 minutes to get to downtown Kadıköy. It takes 30-40 minutes to get to Taksim.
Tarlabaşı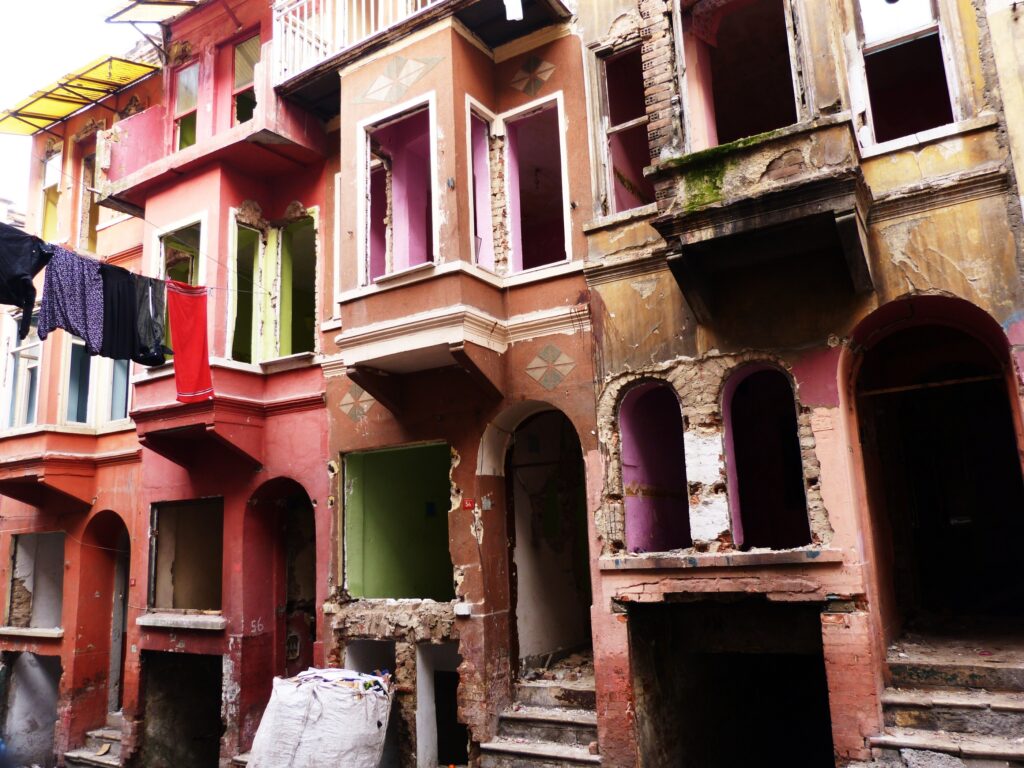 If you decide to live here, it is better not to tell anyone about it.
This is like saying to your friends that you like Petersburg in the winter. Or that you don't like ice cream in the Philippines.
Tarlabashi is considered the "bad part of town" and is a five-minute walk from Istiklal Avenue. Sex workers, drug dealers, and violent migrants live here.
It's the dirtiest and cheapest neighborhood. In recent years, it has become safer, but not for everyone. For example, lonely girls should not stroll here leisurely.
Beşiktaş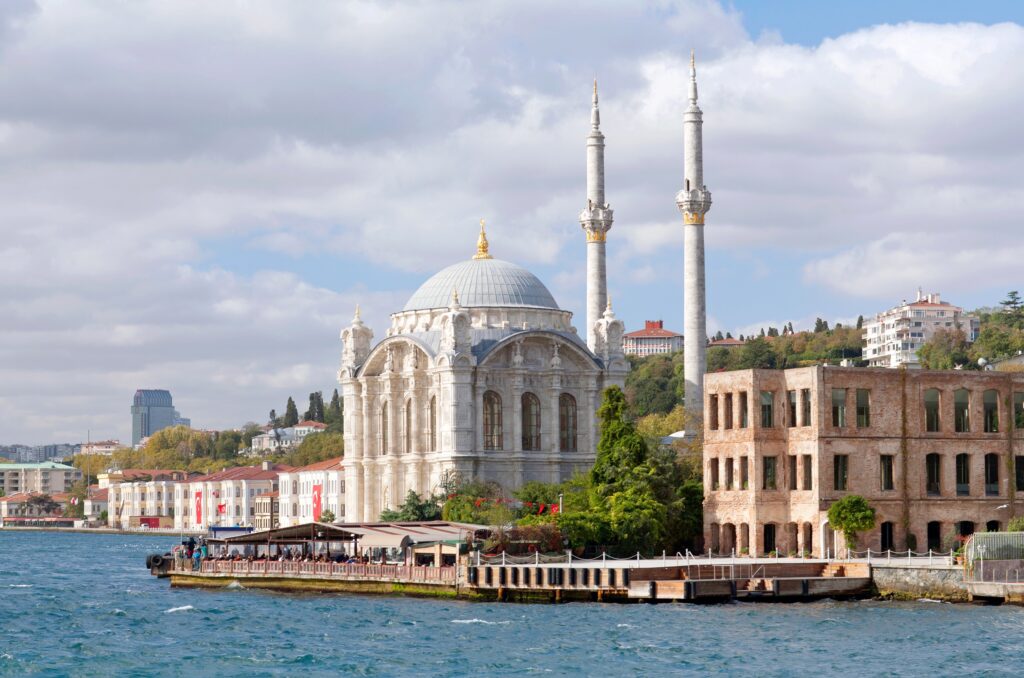 Beşiktaş is a lively, diverse, centralized neighborhood inhabited by students and middle-class families.
It is located on the European side near several areas of the Bosphorus: Bebek, Arnavutköy and Ortaköy, as well as Nisantası and Beyoglu.
A wide range of (pardon that phrase) public transportation is available. The Asian side is easily reached by ferries (Üsküdar & Kadıköy), the European side by buses, minibuses or dolmushas (a bus like this).
A cool weekly market.
New and inexpensive apartments.
Safety.
The main minus is the traffic. At rush hour it will take you half a day to get to Taksim, other times it's only 5 minutes.
Karaköy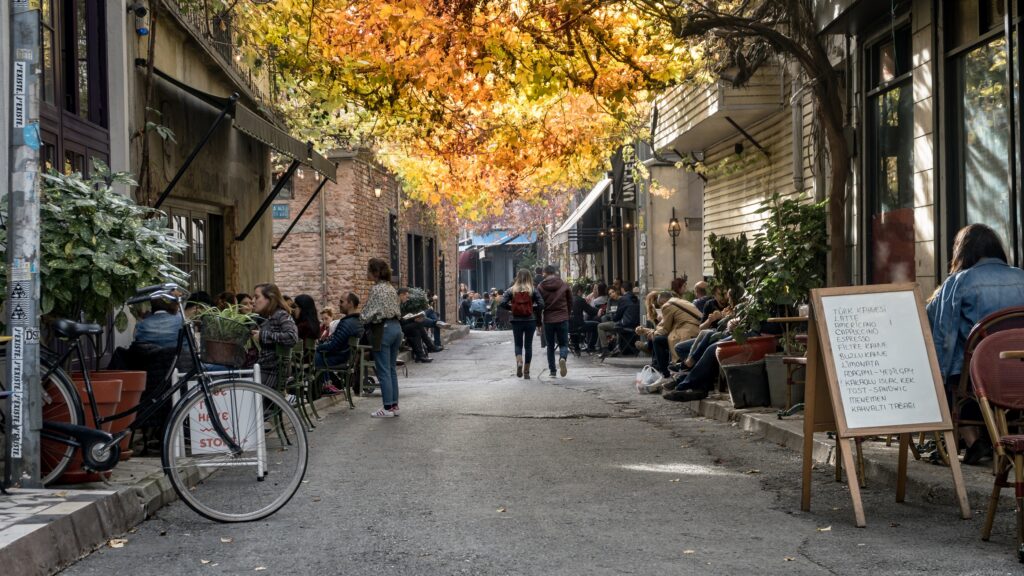 This is a historic, but modern neighborhood.
Convenient to transportation.
Amazing balance of history and modern culture.
In the neighborhood there are lots of boutiques of funky Turkish designers, art galleries and other hipster places.
A great place to explore Istanbul's nightlife in nearby Şişhane, Asmalimescit, Tünel and on Istiklal Avenue.
There are no big supermarkets in the area.
Quite noisy and lots of tourists.
Mecidiyeköy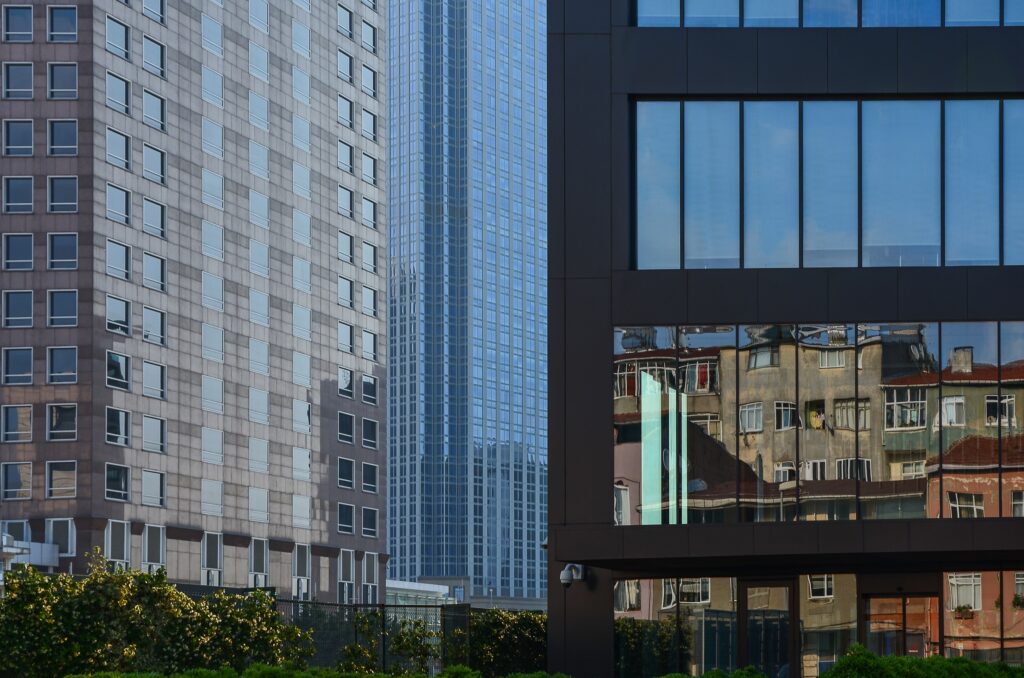 Mecidiyeköy is the place where you learn all about the daily life of business people in Istanbul. Big skyscrapers, modern shopping malls and apartment buildings are all classics. By the way, Mecidiyeköy is considered the "second Manhattan" (girls take note).
The largest shopping mall in Europe, Cevahir Istanbul, is located here.
The best thing about Mecidiyeköy is its central location and the wide variety of transportation options: subway, metro, bus, and dolmush. For example, a ride from Mecidiyeköy to Taksim takes no more than 15 minutes by subway. From Medecidiyeköy to Kadıköy, the subway will take 20 minutes.
Traffic jams and a lot of crazy white-collar workers.
The neighborhood is loud and crowded.
Fener-Balat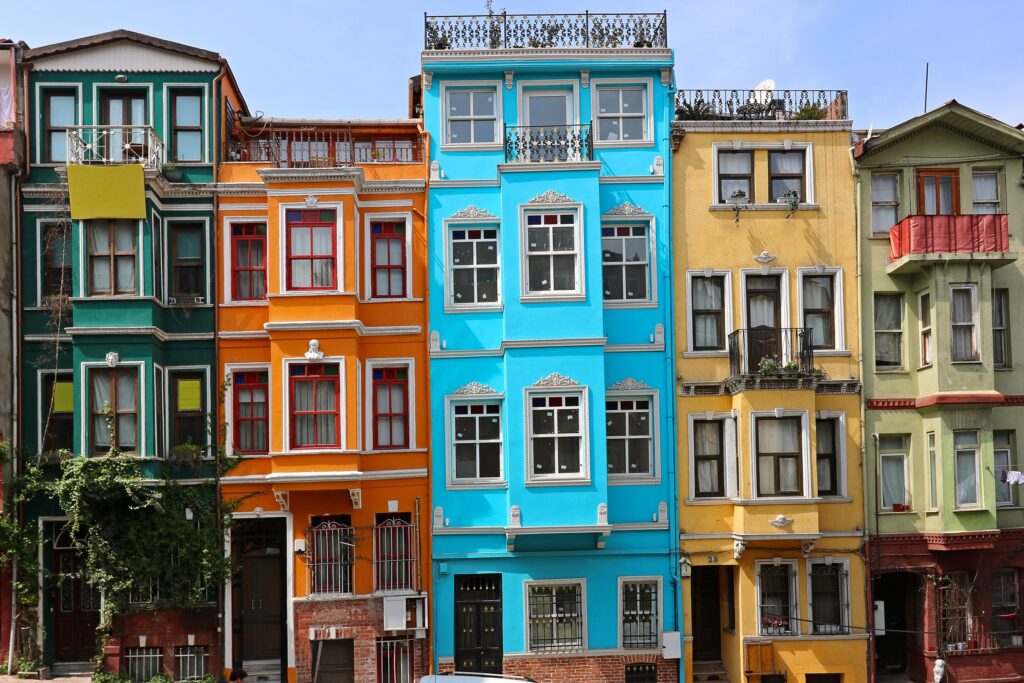 These places are rich in history only, located along the south side of the Golden Horn.
As you enter the Fener-Balat area, you notice that the roads gradually turn into a narrow maze, the slopes become steeper, and the chance of getting lost is higher and higher. All around (now this will be a cliché) are colorful old cabins, ropes with laundry and kids playing soccer.
Walking through Balat-Fener will give you a feeling that you can't experience in any other neighborhood in Istanbul.
Balat-Fener is preferred by artists, designers, journalists, foreigners, historians, Turkophiles, and of course old residents.
Fener-Balat is considered the center of Istanbul, in terms of transportation and location. It is a 10-minute bus ride from Taksim or Eminonu. There are also ferries from Fener Port to Uskudar.
One of the most charming features is the low housing prices.
Eminönü.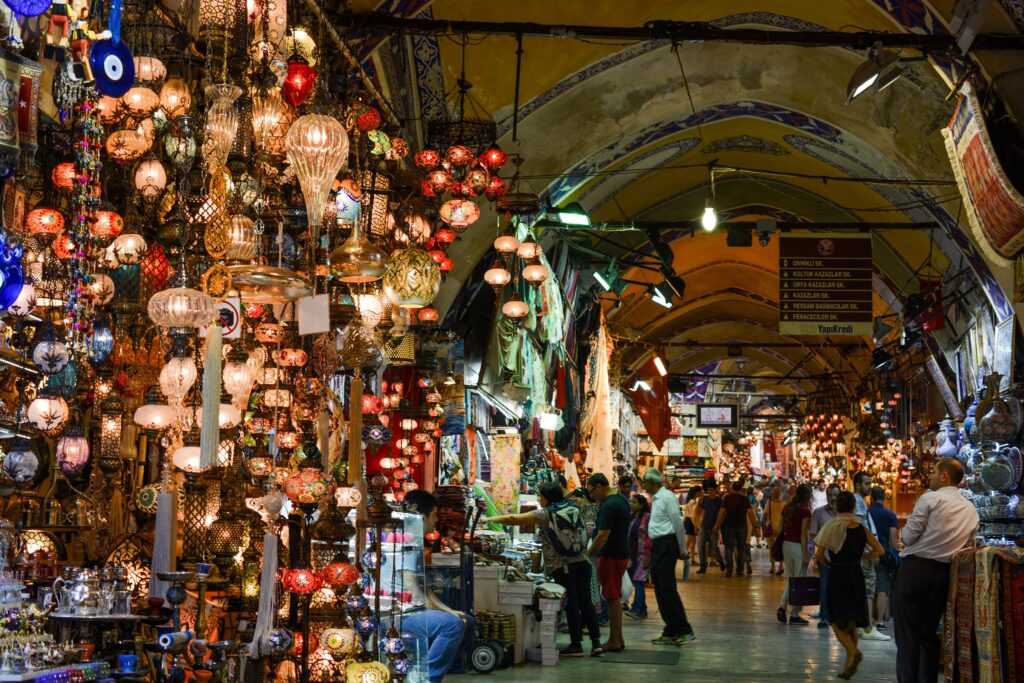 Attention, again a cliché. Eminönü is the real heart of Istanbul. The area is like a big open-air museum – the main attractions of the city are concentrated here. The Grand Bazaar, the Hagia Sophia Cathedral, the Blue Mosque and ancient structures that can be found literally on every corner.
The area is always crowded. You have to put up with the daily crowds, noise and countless souvenir stores.
There is nothing to do here at night.
Restaurants are very expensive, so is lodging.
The main advantage is that you can easily and quickly get to any part of the city.
Cihangir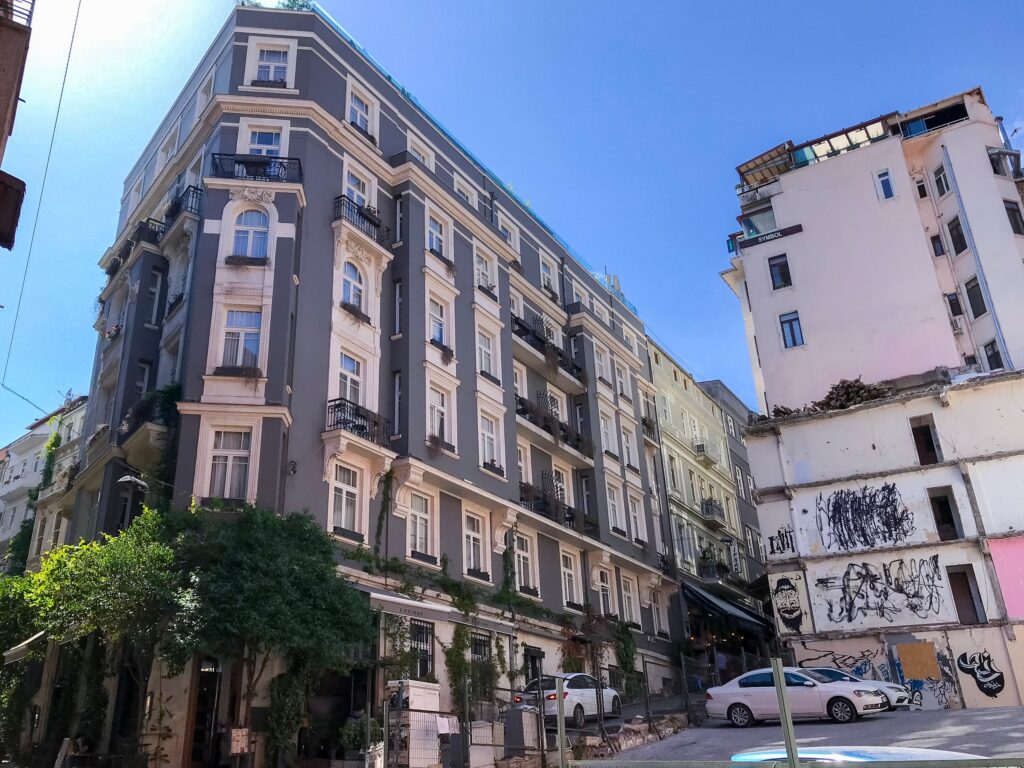 Cihangir is the most popular district for foreigners and local youth. Famous opera stars, writers, and artists live here.
Plus: Pleasant hustle and bustle, great atmosphere and proximity to Taksim Square.
Minus: You need a lot of luck to find decent accommodation at a reasonable price.
Kurtuluş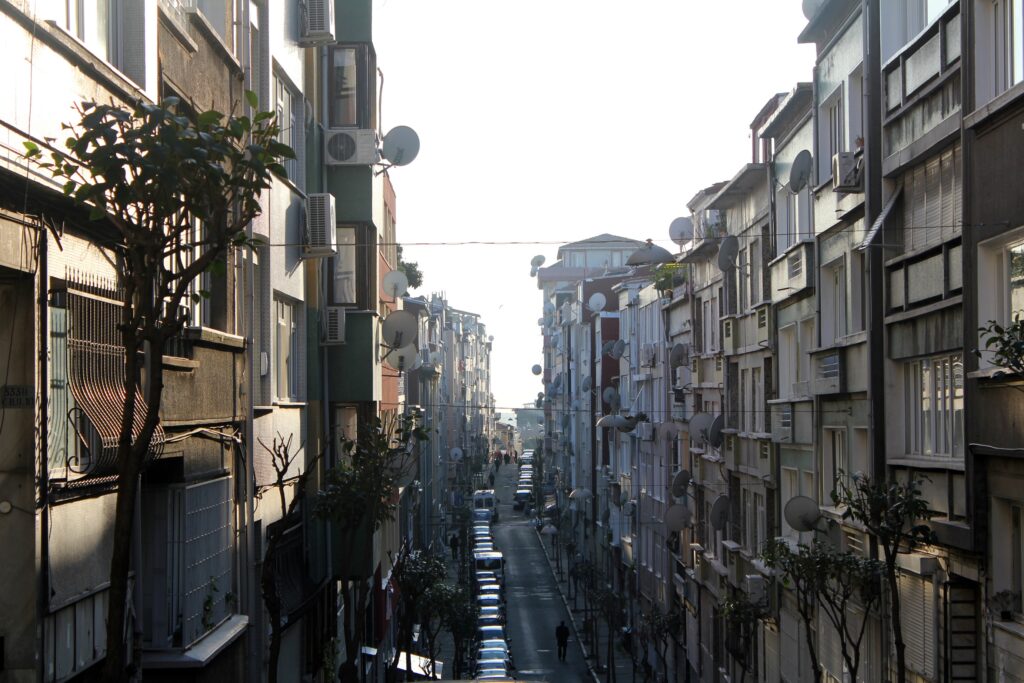 A little-known neighborhood just a stone's throw from Taksim.
Originally it was one of the oldest neighborhoods built outside the city walls in Ottoman Istanbul. Before the great fire in 1929, it was called Tatavla.
Rent here is not cheap, but the cost of housing is not as high as in other central districts.
Üsküdar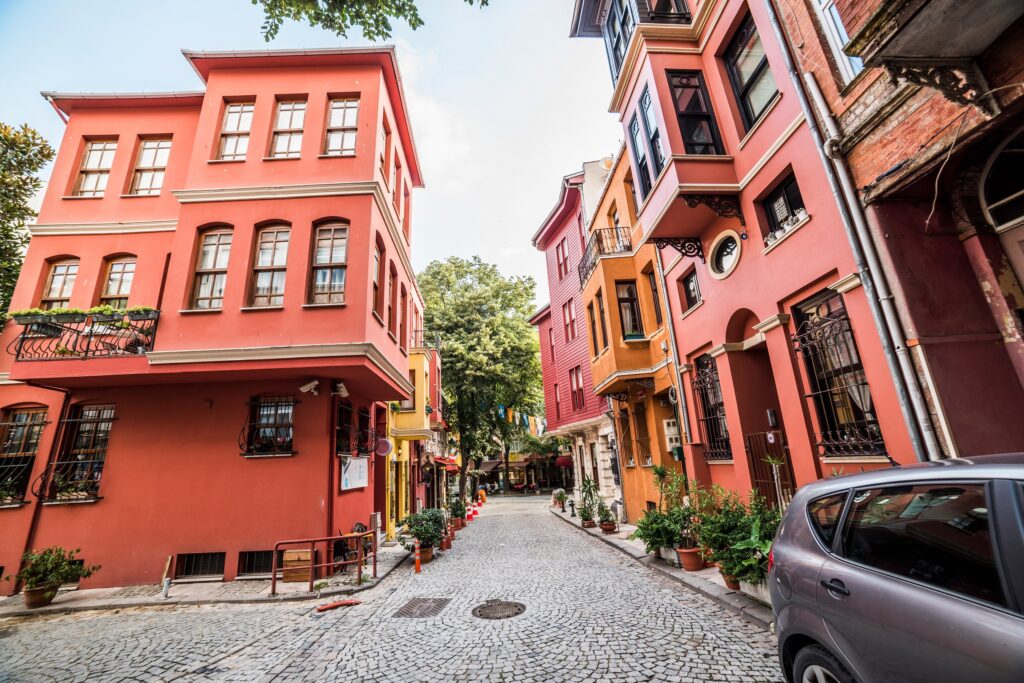 Üsküdar is a charming district on the Asian side of Istanbul. It borders Beykoz, Ataşehir, Kadıköy and Ümraniye. It feels more authentic.
The locals are pensioners or people who come to the European side every day to work or study.
A well-developed transportation system saves nerves from stress and terrible traffic jams.
Rent is not as expensive as in Kadıköy or similar neighborhoods on the European side.
Because of affordability and prices, Uskudar has a lot of students and thus nice hipster establishments.
Minus: the neighborhood is on the "conservative side" so there is no nightlife here.
Bakırköy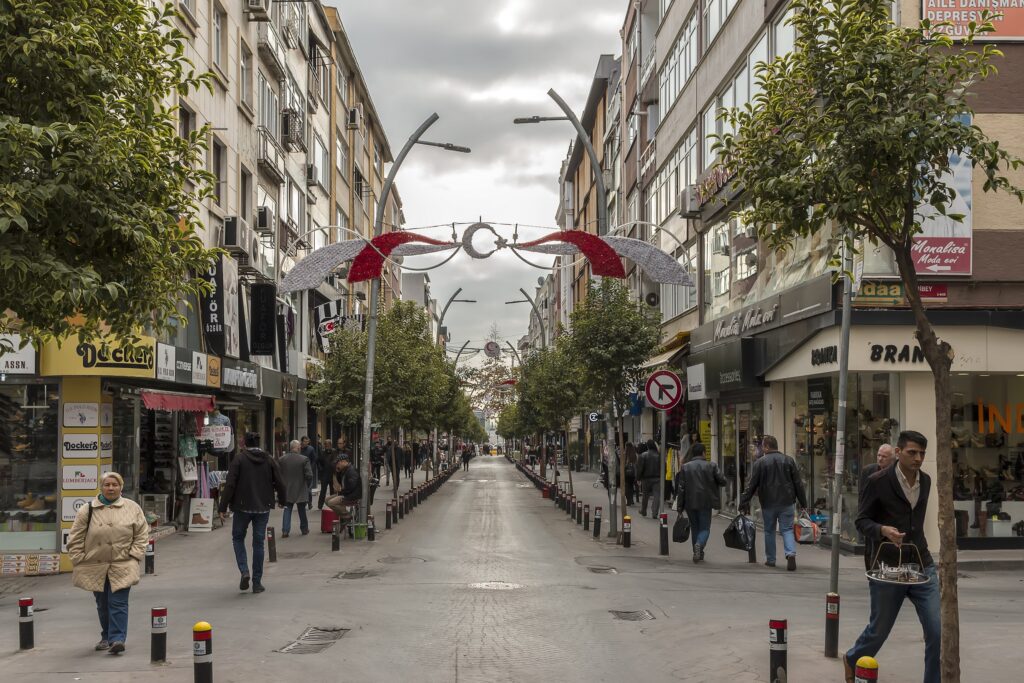 Bakırköy is on the coast of the Sea of Marmara. It is a middle-class neighborhood.
Greeks and Armenians used to live in Bakırköy, so the neighborhood is famous for its large houses.
The waterfront is a great place to walk.
Yes, it seems that the neighborhood is too far from the popular places, but it is not. Taksim is about 25 minutes by dolmus and Kadıköy is about 25 minutes by ferry or 30 minutes by subway. Sultanahmet is 25 minutes by train.