The most popular ski resorts in the world – where to ski and snowboard in 2021-2022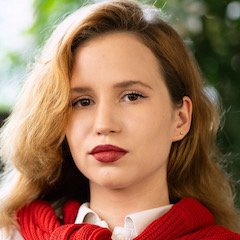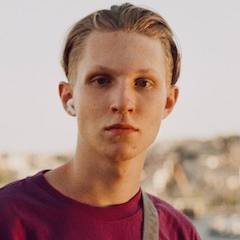 The long New Year vacations are not far off. This means that fans of outdoor activities should think about where to go skiing and snowboarding. Things are a bit complicated by the pandemic, because many countries are closed to Russians, and the chance that the borders will open in a little over a month is close to zero. But do not despair, because there are still many places in the world where you can go for an experience.
There are a couple of common things between these resorts: we can go there and there is every opportunity for a comfortable winter vacation.
Austria
Kitzbühel
Kitzbühel is an old town located in the eastern part of the state of Tyrol in Austria. One of the most famous and oldest winter resorts in the world. Here you can not only ski, but also skate, play tennis, ride an Indian sled and swim, as well as fly a paraglider. While skiing, you can admire the snow-capped mountains and classic Tyrolean wooden cabins. And afterwards, why not go shopping in trendy designer boutiques or try the local cuisine?
Semmering
Semmering is not far from Vienna. It lies 1,000 meters above sea level and is surrounded by forests. Here is the most illuminated track in the world, the Hirschenkogel. It turns night into day. The resort has four mountain huts, a sauna and fitness center.
What do tourists need to know?
Kaleria: Pre-Travel-Clearance (PTC) and a negative PCR test done at least 72 hours before departure, or an antigen test done no earlier than 48 hours, are required to enter Austria. If you have had COVID-19 within the last six months, or if you received one of the vaccines approved in Austria ("Sputnik V" is not included), you can go directly to the resort. Or you have to stay in quarantine, which can be completed on the fifth day if your PCR is negative. You need a Schengen visa to enter the country.
Prices for tickets to Austria by direct flight from Moscow start from 25 thousand rubles per person.
Turkey
Uludag
Turkey can offer guests not only beach recreation, but also skiing. As is customary in this country, the resort operates on an "all-inclusive" system. There is a free elevator to a variety of slopes for residents. The resort includes 20 trails for cross-country skiing, snowmobiling and ice skating are available.
Erzurum-Palandoken
Erzurum-Palandoken Resort is an ancient mountain town with a rich history, pleasant climate and well-developed infrastructure. In February 2011 the XXV Winter Universiade was held there. Trails of varying difficulty here are combined with a rich historical sightseeing component: around ancient monuments and museums. You will have a great opportunity to visit ancient forts and mosques and the valley of the legendary Euphrates River.
What do tourists need to know?
Kaleria: A certificate of vaccination with Companion V, a negative PCR test done no later than 72 hours before departure, or a certificate confirming illness are acceptable for entry into Turkey.
A direct flight to Turkey from Moscow costs from 15,000 rubles.
Bulgaria
Bansko
A nice old European-style town, where even non-skiing tourists will not be bored. You can go on an excursion or take a dip in the thermal springs and breathe the healing air.
Active tourists are waiting for slopes of varying complexity, ski schools and thick snow – the whole set for a successful vacation.
Kaleria: Bansko is recognized as the most investing and rapidly developing ski resort in Eastern Europe. Tourists praise the good snow and modern ski elevators. The resort has a large selection of hotels from budget to premium, there are six slopes up to 2.5 thousand meters. After skiing you can go to the bath house, try the local cuisine and listen to the colorful Bulgarian songs.
Pamporovo
Pamporovo is the southernmost resort in Europe and the sunniest one in Bulgaria. The Rhodopean cuisine and the Bulgarian wines are offered for tasting. There are eight ski slopes and a famous ski school. And of course there are a lot of restaurants and hotels.
What do tourists need to know?
Kaleria: You can enter Bulgaria with a certificate of vaccination "Sputnik V" or a negative PCR test done no later than 72 hours before departure. A Schengen visa or a local visa is necessary.
Tickets to Bulgaria from Moscow with a transfer costs from 25 thousand rubles.
Serbia
Kopaonik
Not very famous, but gaining more and more popularity because of the closed Europe to the Russians, Serbia with the resort of Kopaonik. It is suitable for skiers and snowboarders of all levels – from beginners to experts. Beautiful landscapes, forests, clean air and healing springs are attached. In Kopaonik there are more than 200 sunny days a year, making the skiing as pleasant as possible. There are a variety of tracks, but not so many difficult. But the ski schools, compared to other European resorts, are very budget-friendly. In Kopaonik you will have the opportunity to try paragliding, swim in the pools, take a dip in the springs, visit the monastery Žića, which is included in the UNESCO heritage list.
What do tourists need to know?
In Serbia, the Russian vaccine Sputnik V is approved. If you have not been vaccinated, a negative PCR test taken at least 72 hours before departure, or a certificate confirming an illness, will do.
Tickets to Serbia on a direct flight from Moscow start from 15 thousand rubles.
Russia
Rosa Khutor
A resort which is invested a lot of money and efforts. Beautiful, well-appointed, cozy: both fans of winter sports and those who just want to try it or do not plan to do it at all will like it here.
The resort has a variety of slopes, ski schools, restaurants and cafes for different budgets, hotels for all tastes and excursion program. But unfortunately, there are long lines for the elevators, so be prepared to take a seat in advance. For example, you can go downhill on tubing, ride a snowmobile, ride a zipline, have a photo shoot on the viewing platforms, or relax in the mountain bathhouses.
Tickets to Sochi from Moscow cost on average from 15 thousand rubles.
Sheregesh
Anna: The main advantage of the resort – long season and ideal for skiing soft and dry snow in large quantities. Infrastructure is simpler than in Polyana, but in fact the Olympics were not held there. Hotels here are without extravagances, but there are pistes of all levels of complexity, various festivals and après-ski with Siberian hospitality. And, very importantly, the queues are much smaller. In Sheregesh you can take a steam bath, go to Yeti Park, party in night clubs and bars, ride a tubing, snowmobile or sleigh with three horses.
42 best ski resorts in Europe for vacation this winter with high returns
As the ski season begins, many people are faced with the question of where to go skiing this winter. European slopes abound with different winter vacation options, and there are also options for those who don't want to travel abroad. Today we've compiled the most popular ski vacation destinations for this winter, and we've also made sure that your travelers can get to the resort quickly and easily from the nearest airport with a special Intui.travel transfer.
Intui can arrange a personal ski transfer to ski resorts in Europe, Canada and Russia and has a specially equipped vehicle to transport your skis, snowboards and other equipment.
Intui.travel transfer on Travelpayoputs provides effective tools for webmasters and travel agencies: widgets, banners, customizable White Label.
You can take advantage of Intui's convenient opportunity to make money from ski transfer booking and offer your users and customers an excellent, convenient and timely service. Special ski resort transfer services from airports are carefully organized and scheduled, operating at fixed, competitive prices that include everything: ski equipment transportation, toll roads and tips.
Your customers can fear no disruption or cost increases. By installing tools from Intui, you can set them up for a specific airport or route to a resort, choose ski-themed banners, and link to white label boarding.
Speaking of prices for ski transfers: this is a specific transfer for long distances by special vehicles, so the average order price is 150 EUR. For a commission of 6.5% your fee is on average 10 EUR per booking.
Below are links to popular destinations. You can take links and banners and convert them into links generator or generate widget and WL for the chosen airport or route.
So, use the nice texts below (make a rewrite of them to insert them in your own place), the popular destinations and their average prices, then choose a tool and customize it.
Austria
Austria – upscale ski resorts, the mountains represent the main landscape of this country. Alpine villages – a haven for ski pilgrims from all over the world. Many arrive here through Munich International Airport. Here is a detailed list of the best places to visit from Munich.
1. Munich – Seefeld Tyroldres | Median price from 288 EUR
Seefeld is one of Tyrol's most popular ski resorts and is considered the Austrian capital of cross-country skiing. Seefeld hosted three Winter Olympics in 1964, 1976 and 2012. Plains skiing is what you should come here for. Munich is 138 kilometers from the resort. The total length of trails for cross-country skiing is 279 km.
Seefield is great for families, there is an excellent infrastructure, for children there is an amusement park, play castles, playgrounds and theater, for adults – stores, restaurants, casinos and attractions. There are schools with Russian-speaking instructors.
Professionals will enjoy challenging slopes with unexpected turns and steep gradients. Snowboarders are also welcome here. The resort is divided into two main areas: Gschwandkopf 1500m high and Seefelder Joch-Hermelekopf 2100m high. If you want to take a breath of pure mountain air, go skiing and hang out at the same time, you are welcome in Seefeld.
2. Munich Airport – Mayrhofen | from 278 EUR
Mayrhofen is also a Tyrolean town, a famous mecca for skiers, located 190 km from Munich. Igloo hotels and even igloo bars – a local specialty, for which the tours for New Year holidays are booked a year in advance, we are not kidding.
Mount Ahorn – an excellent choice for skiing with the whole family, located at 600 meters above sea level, great for kids, for which there are many children's ski schools and kindergartens.
Mayrhofen will appeal to young people – active nightlife, loud bars and discos, where you can have fun instead of returning to the hotel directly to the ski boots.
If you want to find a modern ski resort and cozy rest, this is a good choice. The Zillertal Valley, where Meirhofen is located, has two great ski areas, the Zillertal Arena and Ski Optimal. The total length of the slopes is 500 kilometers, and the forest slopes here are about 30%.
Number of seats for guests in Mayrhofen is quite large – about 10,000.
3) Munich Airport – Ischgl | from 325 EUR
Ischgl is located 300 km from Munich, equipped with a system of intelligent ski elevators (there are 45 of them) and a huge number of soft trails and apres-ski. The village has only 1350 inhabitants, but has become one of the most popular alpine resorts.
Silvretta ski arena is one of the largest regions in Austria, simply created for skiers and snowboarders alike. The slopes in Ischgl are located at a level of 2000 m – 2872 m. The length of the tracks is 238 km, of which blue – 18%, red – 61%, black – 21%. We recommend going here not for beginners, but for skiers and snowboarders at a good level.
Rich entertainment and vibrant nightlife are also provided here.
4. Munich Airport – Neustift im Stubhaital | from 375 EUR
Neustift is a universal resort for skiers with any level of training with medium difficulty slopes and wide slopes. The length of the flat slopes is 130 kilometers. There are excellent snow parks!
We can also bring you from Munich to the Sölden ski resort:
5. Munich – Sölden | from 369 EUR
Sölden is a ski resort with an international reputation: three mountains over 3,000 meters high, 145 kilometers of groomed slopes, annual Alpine World Cup opening, peak star ratings at Ice Q gourmet restaurant on Geislachkogl and unbeatable après-ski all season.
6. Vienna Airport – Zell am See | from 376 EUR
If you go skiing via Vienna airport, Zell am See lies 419 km away at an altitude of 757 m in the Salzburg region of Pinzgau. Skiing, snowboarding, and cross-country skiing are why it's worth making the trek to this ski resort.
The mountains Schmittenhöhe and Kitzsteinhorn offer incomparable fun for professionals and skiers alike, with a variety of trails for the whole family open here from early fall to early summer, that is, for ten whole months of the year.
Zell am See has 138 kilometers of slopes and snowboarding runs. Whether freeride or freestyle, the pistes and ski parks are there for the most ambitious skiers of all abilities at almost 3,000 metres. Add to this 40 km of flat slopes with a magnificent panorama and excellent Austrian cuisine and you will never forget this holiday.
Near Zell am See is the resort of Kaprun and together they make up the famous European Sporting Region (ESR):
7. Vienna Airport – Kaprun | from 343 EUR
Other ski destinations from Vienna:
8. Vienna Airport – Hinterglemm | from 358 EUR
9. Vienna Airport – Bad Gastein | from 377 EUR
10. Vienna Airport – Flaschgau | from 98 EUR
Bulgaria
Bulgaria is a quite unexpected choice for a ski vacation, but untouched doesn't mean bad. We suggest you to go skiing in Bulgaria!
11. Sofia airport – Bansko | from 19 EUR
Bansko – this ski resort is located at an altitude of 936 meters at the foot of the mountain range Pirin, 160 km from Sofia. Mountaineers have known about this ski resort for a long time. You can ski here from November to March. Available and sightseeing tourism, and thermal springs. Bansko is a climatic and balneological resort. And gastronomic, by the way, too. In recent years in Bansko built new luxury hotels and opened an ultra-modern ski center. The town of Bansko is 925 meters above sea level, and its ski center is 2000-2600 meters. The resort's name comes from the Old Bulgarian word "ban," which means "master."
Italy
Italian ski resorts will give you the opportunity to go skiing and snowboarding, do some shopping, try gastronomic Italian specialties, enjoy the beautiful scenery and just have a great vacation!
12. Milan Malpensa Airport – Courmayeur | from 285 EUR
Courmayeur is located at the foot of Mont Blanc, the resort has earned respect among alpinists and extreme skiers. If you feel in yourself the strength and courage, if you want to develop your spirit – here you are. Courmayeur is surrounded by 14 four thousand peaks. There is an incredibly beautiful view of Mont Blanc, from which you can also ski.
In Courmayeur there are no boring slopes, but a lot of wide red and black slopes and active party life. Most of the slopes are located in a forested area with views of the cliffs and glaciers of Mont Blanc at an altitude of up to 2,800 km. The quality of slopes in Courmayeur is very high, the length of the tracks is about 100 km.
Milan is 224 km from Courmayeur. The resort is considered prestigious and quite expensive, there is a thermal center, an outdoor hot pool overlooking Mont Blanc.