Where to rest in Russia in the summer of 2022: not only the sea
The best places to relax in Russia in the summer is not limited to the beaches. In our country there are many places to go in the summer, besides the sea. Unique Kazan, ancient Yaroslavl, colorful Rostov-on-Don and other cities are ready to offer even the most spoiled tourist interesting and unusual vacation.
I will tell you about the beautiful places where you can find inexpensive vacation in Russia in the summer.
Moscow: so different, but always interesting.
Summer Moscow is like a revived frame from the good old Soviet films: a lot of greenery, shiny sidewalks from the watering machines and wide avenues, drenched in sunshine.
It may be a classic Moscow, with a obligatory photo session on Red Square, a visit to the Tretyakov Gallery, a stroll to the Ostankino Tower on the All-Russian Exhibition Center, a ride on the Vorobyovy Gory cable car, or a ride on the Moskva River by streetcar.
Moscow may be non-trivial – to meet the sunrise on the roof of the Stalinka building, to look at the subway as an underground palace, or even to descend with a Digger to the underground Neglinka River.
Moscow can be like a childhood dream come true – to an all-day amusement park, a zoo or a circus performance.
Moscow is also theatrical, musical, museum and gastronomic. Each trip to the capital is not like the previous one, because it is always so pleasant to rediscover this city.
St. Petersburg: stained glass, tiles and other treasures
Summer is the best time to visit the city on the Neva. The white nights, incredible sunsets over the Gulf of Finland and long walks on Vasilevsky Island. St. Petersburg is a place where all recommendations can seem smaller than they really are.
A walk along Nevsky Prospect turns into an open-air concert, an accidental conversation in a trolleybus turns into an acquaintance with an art critic, you can peek into an unattractive front room and there you'll see the miraculously preserved stained glass windows, a fireplace with tiles and enamel-painted caryatids propping up the high ceiling. Not a city, but a veritable treasure trove for the inquisitive tourist. And this is without considering the fact that a day can visit the chic Peterhof, blooming Pavlovsk, distinctive Vyborg, Kronstadt and a dozen other places, where you can take a day tour or easily get on their own.
Kazan: between East and West
Kazan is often called the third capital. In fact, it would be more appropriate to compare the city to Istanbul. So seamlessly intertwined here are the East and West, Tatar and Russian, Muslim and Orthodox. Regional authenticity has become one of the main attractions of Kazan, and it manifests not only in the cuisine and language. Just look at the main attraction of the Tatar capital – Kul-Sharif Mosque neighbors with the Cathedral of the Annunciation.
Not far from Kazan is the Universal Temple – a place where more than ten different religions have joined together. At the festival of historical reconstruction in Bolgar you can plunge into the distant past. In Sviyazhsk you can admire the confluence of the Volga and Sviyaga, and the island city itself will remind at the same time Suzdal, Valaam and Solovki.
Nizhny Novgorod: sunsets on the banks of the Volga
Nizhny Novgorod is called the capital of sunsets. The thing is the unique location of the city on a high bank overlooking exactly the side of the sunset. Seeing with your own eyes how the sun descends behind the Volga, painting the walls of the already brick-red Kremlin even more ruddy, is one of the most vivid impressions of the city.
The Volga is so good here that sometimes it can replace the sea not only for sunsets, but also for beach recreation. The beaches are sandy, the places are green and the water is clean. You can try your hand at surfing on the Mountain-Sea, or go fishing at local ponds. Urban recreation lovers will enjoy the Kremlin, the old Bolshaya Pokrovskaya Street and the long embankments.
For lunch you can have a look at the gallery of taste "Park Kultury", where they serve author's dishes from local farm products.
Yaroslavl: a city with a thousand years of history
Monument to Yaroslav the Wise, John the Baptist Church, bell tower and gates of Transfiguration Monastery, Chapel of Kazan icon of the Mother of God – the main sights of Yaroslavl everyone has seen on the banknote of thousand rubles.
What you can not fit on any bill are the old streets, private museums, picturesque arrow, green squares and a variety of attractions in the neighborhood.
You can visit Vyatsky – a village that is called the most beautiful in Russia, visit the Nekrasov estate Karabikha, where the lord's house with an outbuilding and a front yard, an orchard and landscape parks have been preserved.
In Yaroslavl you should definitely try one of the three kinds of fish soup, white pickles, brine in mustard dressing, pancake with melted cottage cheese, and if you are lucky to find a hot "douparka".
Krasnodar: leisurely, southern, cultured
Krasnodar seems underrated against the backdrop of the Black Sea coast resorts and especially Sochi. But this is misleading – for the past year, Krasnodar has been breaking all records for internal migration. The new million-strong city surprises with a rich cultural life for the leisurely south.
There are many theaters, museums, galleries and concert halls, where Moscow and other musicians come to tour.
And it is also a very green city. Krasnodar Park, popularly referred to as Galitsky Park, is considered by many to be a step above Moscow's Zaryadye. Krasnodar cuisine is incredibly delicious and authentic – a mixture of Ukrainian and Caucasian traditions. Borsch and shashlik are cooked here everywhere and always do it on the top level.
Another point of the gastronomic trip is dishes made of farm produce, for which Kuban is famous for a long time.
Rostov-on-Don: a city with smell, taste and history
Another city in the south, where there is no sea, but the Don is not bad at all. Southern flavor in Rostov-on-Don just oozes from all the streets and alleys, along with the aroma of fried blueberries and bunches of hanging gerdelle. You can learn more about the merchant and Cossack history of the city, walk along the mighty Don and bypass all the creative spaces and trendy restaurants. Lovers of author's cuisine have long made legends about the latter here.
Local Don cuisine is not just fish and crawfish, but also an amazing mixture of Russian, Ukrainian, Armenian and Cossack traditions. Only here you will be served "kokhfiy with oseledze," ukha with tuzluk, pirozhki with quinoa, and a bottle of sparkling wine will be uncorked with a saber. It's not that it can't be opened otherwise, but if you start eating like a Cossack, you'll definitely get to the sabrage.
Kaliningrad: One Foot in Europe
Kaliningrad is on the Baltic Sea, but people do not come here for it. The westernmost city of our country is visited in order to feel a little bit in Europe – to look at the preserved Gothic architecture and to taste the famous Koenigsberg Klopsy.
For the sea it is worth to go to Zelenogradsk, Svetlogorsk or Yantarny settlement. The Baltic Sea is hardly suitable for swimming even on the sunniest summer day, but nice walks along the sand dunes and amber searches by the surf edge. Complement the scenery mocking cries of seagulls and the scent of pine needles heated in the sun.
Tips for tourists
1. Travel to Russia is better to plan in advance. For example, buying train tickets in advance will be much cheaper than buying them the day before. In addition, Russian Railways often offers various promotions and discounts.
2. City Days, local festivals and national holidays will add impressions to any trip. For example, in June in St. Petersburg there is a holiday of graduates "Scarlet Sails", and in the Kaliningrad region – the championship on amber fishing.
3. Chain cafes and restaurants certainly inspire confidence. But it is worth to trust the recommendations from the Internet or the advice of townspeople to discover local projects and author's cuisine.
4. the same advice applies to hotels. Chain hotels hold a certain bar, but it is much more interesting to stay in private hotels. Especially if they are old buildings or projects with a history.
5. Do not neglect the art galleries in the regions. By the number of exhibits they can barely compete with the Tretyakov Gallery or the Hermitage, but among them are really rare works of art.
Cheap Tours and Tickets for Summer 2022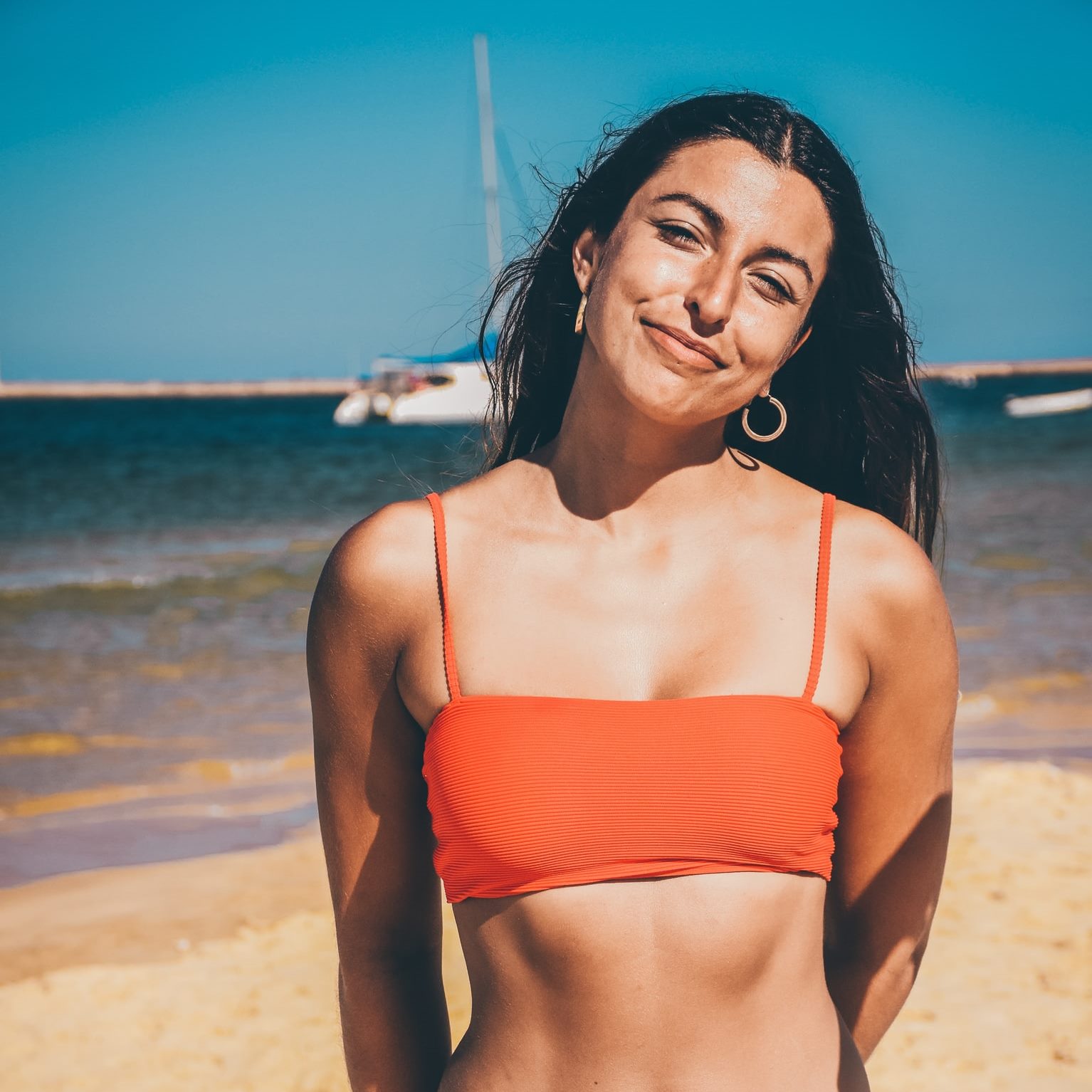 This summer a vacation at the sea will not be easy, but it is possible. Find out where you can go more or less inexpensively and comfortably. I tell you about the cheapest tours and airline tickets for summer 2022.
For more than eight years I've been helping the readers of make-trip.ru to have an inexpensive and interesting vacation. And in a crisis, these tips are particularly relevant. Over the past few years we have experienced a lot, and we will survive this damn difficult year without giving up traveling. This selection and tips will help you. See also the current list of open countries and learn about the best vacation spots in Russia.
Tour prices are for two adults with a flight from Moscow (headings are price per person).
Contents:
How to have inexpensive vacation in 2022: important tips
Have a rest in June or September – it is time and a half or two times cheaper than in July and August. However, the Black Sea and the Mediterranean Sea in early summer is not very warm, but in September you are waiting for a warm sea and pleasant weather without the suffocating heat.
To buy tours online is more profitable and convenient than in travel agencies, because for a minute you can find the lowest prices and without delays to book a trip. We have been buying tours only online for more than 10 years. I recommend Level.Travel and Travellata – there you can easily find the best tours for your needs. Promo codes for discounts from Travellata can help you save a little more:
UAFT2000make-trip – 2,000 ₽ discount on tours to Turkey worth from 100,000 ₽.
UTAF1500make-trip – 1,500 ₽ discount on tours to Turkey worth from 90,000 ₽.
AF600MOBmake-trip – 600 ₽ discount coupon on any tours from 50,000 ₽. Any countries, any hotels, any number of nights. Works in Travellata's mobile app. Install it – it's very handy: Android or iOS.
AFT500make-trip – 500 ₽ coupon for tours of ₽40,000 or more.
AF300make-trip – 300 ₽ coupon for tours of ₽30,000 or more.
These days, there is a lot of confusion in the airline industry and things are constantly changing. So I advise all independent tourists to look for tickets with the help of a special map of Aviasails – very handy thing in 2022. Specify a departure city and set the dates – the system will show you all the available destinations for holidays and travel. But be warned, not all of the prices from the list are confirmed, alas. Search, check – something interesting will turn up.
Russians and Belarusians can now book a hotel not every site. Take note of Ostrovok.ru and Yandex Travel – they are convenient, they have a huge selection of hotels, and you can pay for your reservation with any Russian card. Also I advise you to check prices on Hotelluk – it knows how to find discounts.
Read my tips:
Our South – from 15000 ₽.
There are a lot of myths swirling around our Black Sea resorts. Some say that the vacation there is terrible and suitable only for masochists. Others say that it is too expensive to have a rest in the south of Russia. Fortunately, all these delusions!
No matter how you look at it, but to relax in our south is cheaper than abroad at sea. Always has been, and in the summer of 2022 with the current exchange rate even more so. In our country only luxury rest is expensive – they ask for it for some crazy money, and the quality is still not up to world standards. For a beautiful, inexpensive vacation you should go to Turkey, Greece, Thailand and so on. And you have to go to the Crimea and Krasnodar region for a regular, healthy rest: without yachts, villas, spa and other luxuries. You can find a clear sea, pine trees, juniper bushes, mountains, palm trees, dolphins, fruits – all these delights you will definitely find in our South. And dozens of our articles-guides will help you in this.
Do not listen to critics! The Crimea and the Krasnodar region – beautiful places. We went there to rest countless times, we've brought friends and relatives, and sure we'll be back again. We always spent little money, but we got a lot of impressions. Needless to say, even lying on the beach in the Maldives, I can dream about another trip to the Crimea. Why? Simply because it is more interesting! So feel free to come to our south. Just follow the simple rules: vacation in small villages, and all tickets and accommodation booked in advance.
Prices . In June there are tickets from 30,000 ₽ for two people for 7 nights, in July and August, prices go up slightly. Round trip airfare from Moscow to Sochi, Anapa, Krasnodar, Simferopol usually costs from 6000 ₽ per person, but it is not yet clear when the southern airports will open, most of which are closed. You may have to go by car or train. It is easy to find inexpensive cafes and canteens in the larger settlements. On the Black Sea is quite possible to go for an inexpensive vacation this summer.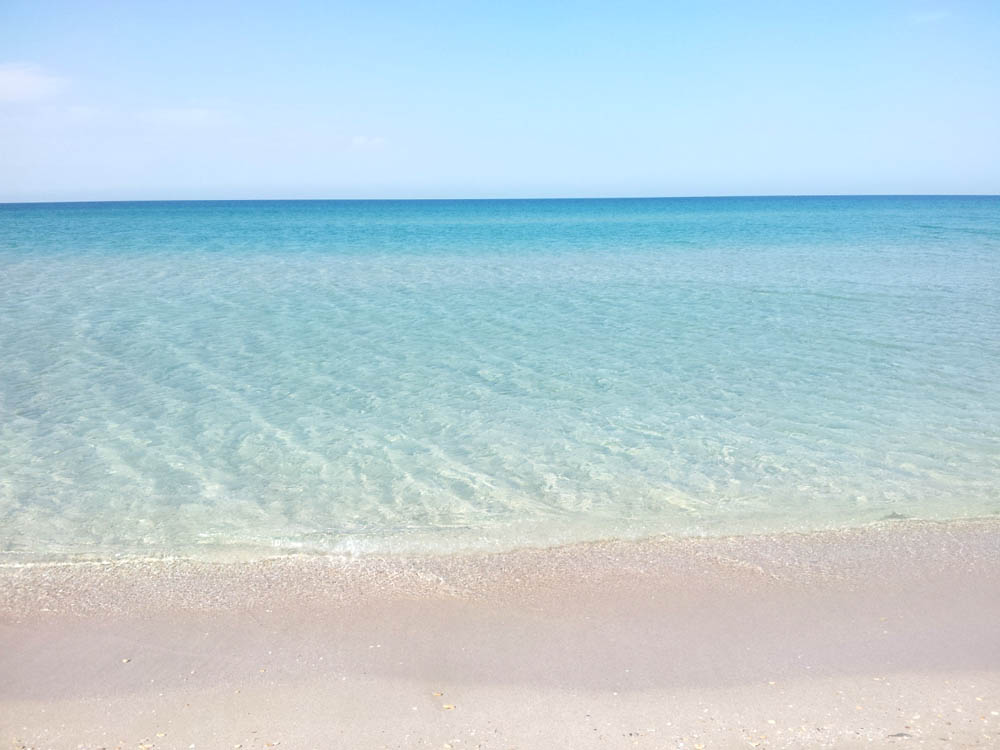 Maldives? The Dominican Republic? No, this is a beach in the Crimea! Olenevka village. Fine light sand, clear water and a rich underwater world – you can find this even on the Black Sea in Russia.
Abkhazia – from 15000 ₽.
In terms of prices, climate, language and recreation conditions, Abkhazia is practically the south of Russia, but still a little bit abroad. Let them have hardly developed infrastructure, and about service they have not heard, but in the unrecognized republic you can worry less about coronavirus – familiar and native rotavirus infection will not cede its position to some foreign newfangled viruses.
Jokes are jokes, but everyone praises the nature and the sea in Abkhazia. The climate there is excellent and healthy, so you can relax from the heart! Besides, it is very inexpensive: tours for a week cost 30,000 ₽ for two, good hotels cost from 2,000 ₽ per day. But don't even look at the all-inclusive tours as they are not well-developed and prohibitively expensive. Learn more about rest in Abkhazia.
It seems to be abroad, but all is own, habitual, native. Sukhum, Abkhazia. (Photo: Soviet Artefacts / unsplash.com)
Turkey – from 35,000 ₽.
Turkey is practically synonymous with cheap holidays. And a good one at that. You can find an excellent vacation program for every budget: you want – budget hotels near the sea, you want – "all inclusive", you want – luxury resorts and luxury hotels. Turkey has everything! And there's also wonderful food, cool nature, a lot of attractions, shopping and all kinds of entertainment.
There are tours on sale for the summer of 2022, regular and charter flights are planned. Prices have risen, but it's still the most affordable abroad now. Week-long stays cost from 70,000 ₽ for two people. Read more: how much does a holiday in Turkey cost?
We have vacationed in Turkey five times already, and we will definitely come again. There are a lot of stereotypes around this country, but in fact it is no less interesting than in exotic countries like Mexico or Indonesia. Last summer we spent a month in Turkey by car and never ceased to admire the beauty of the country. In general, it's not just "tagil", vodka and animation. Read our guide to a great vacation in Turkey.
In Turkey, it's easy to find the cleanest sea and almost deserted beaches, even in July! You just need to know the place. On the photo is the beach in Fazelis. I liked it so much that I went there twice and spent my birthday there.
Egypt – from 40,000 ₽
Be warned: it's going to be hot! You know, summer, desert, Africa. But rather inexpensive, though, not like it used to be. In the good old days, Egypt successfully competed with Turkey for the title of the most budget-friendly vacation destination by the sea, but after years of airline closures and other troubles, prices have still not stabilized. In the summer of 2022 you can buy a tour from 80 thousand for two people (tourists are carried both on charter and scheduled flights). Learn about holidays in Egypt.
Sharm el Sheikh. (Photo: Freesally / pixabay.com)
UAE – from 40,000 ₽
The situation with flights to Arab countries now is not as difficult as in the case of Europe, so there are flights, tours are sold. Trips for two people cost from 80 thousand rubles. Summer holidays here are cheaper than in the fall and spring, because it is the low season because of the terrible heat. Make up your mind! Our UAE travel guides will help you plan your trip.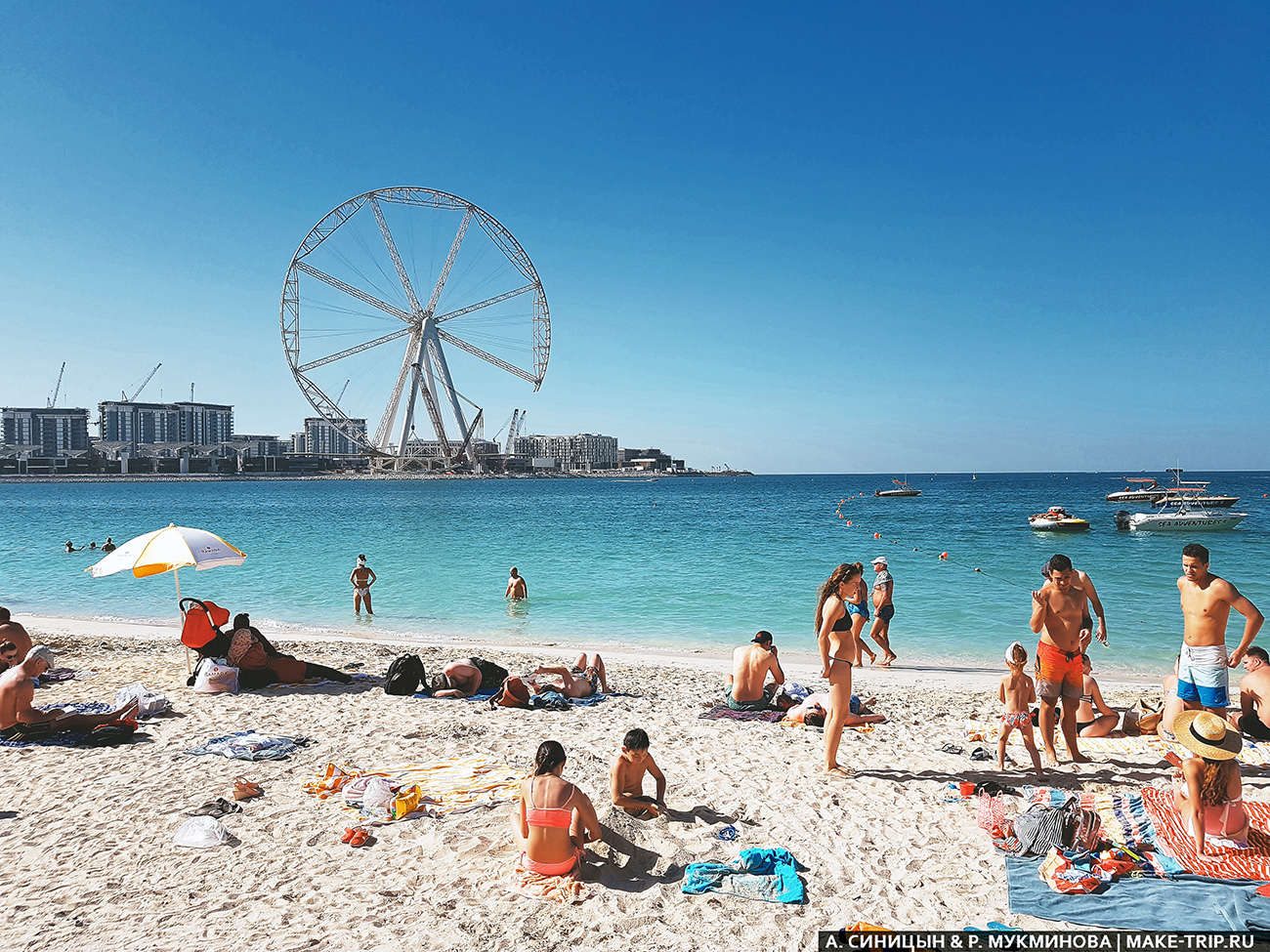 Dubai Marina Beach.
Sri Lanka – from 44,000 ₽
The country has finally lifted strict covid restrictions, so vaccinated tourists can easily get there. True, these problems were replaced in the spring of 2022 by another – political and economic instability. Check the news and the latest reviews if you're thinking of going. Tours cost from 88,000 ₽ for two people, but the flight is still only with a connection. I really enjoyed Ceylon – we spent a whole month there: relaxing on the beaches, traveling all over the country, living in the mountains, going on safaris and seeing whales. Read our reviews and tips.
Elephants we met on safari in Sri Lanka.
Thailand – from 60,000 ₽
It's off-season in Thailand in the summer, but it's still great to relax by the sea. Judge for yourself: there are almost no tourists, the beaches are free, prices for accommodation, food and entertainment almost halved. And to top it all – an abundance of cheap fresh fruit! Yes, it will rain sometimes, the humidity is high and the sea can be a bit muddy. The picture I showed you, then decide for yourself. Personally, I like a holiday in Thailand in the low season.
Take note: the rainy season in Thailand is not so pronounced on the Gulf of Thailand resorts (Pattaya, Ko Chang, Samui, Hua Hin) – it rains less often there than on the Andaman coast (Phuket). Learn more about holidays in Thailand.
Tours for a week cost from 120,000 ₽ for two people, which is double the pre-pandemic price. Eh. There are only scheduled flights and no direct flights yet, so even with a trip you have to change planes in Qatar.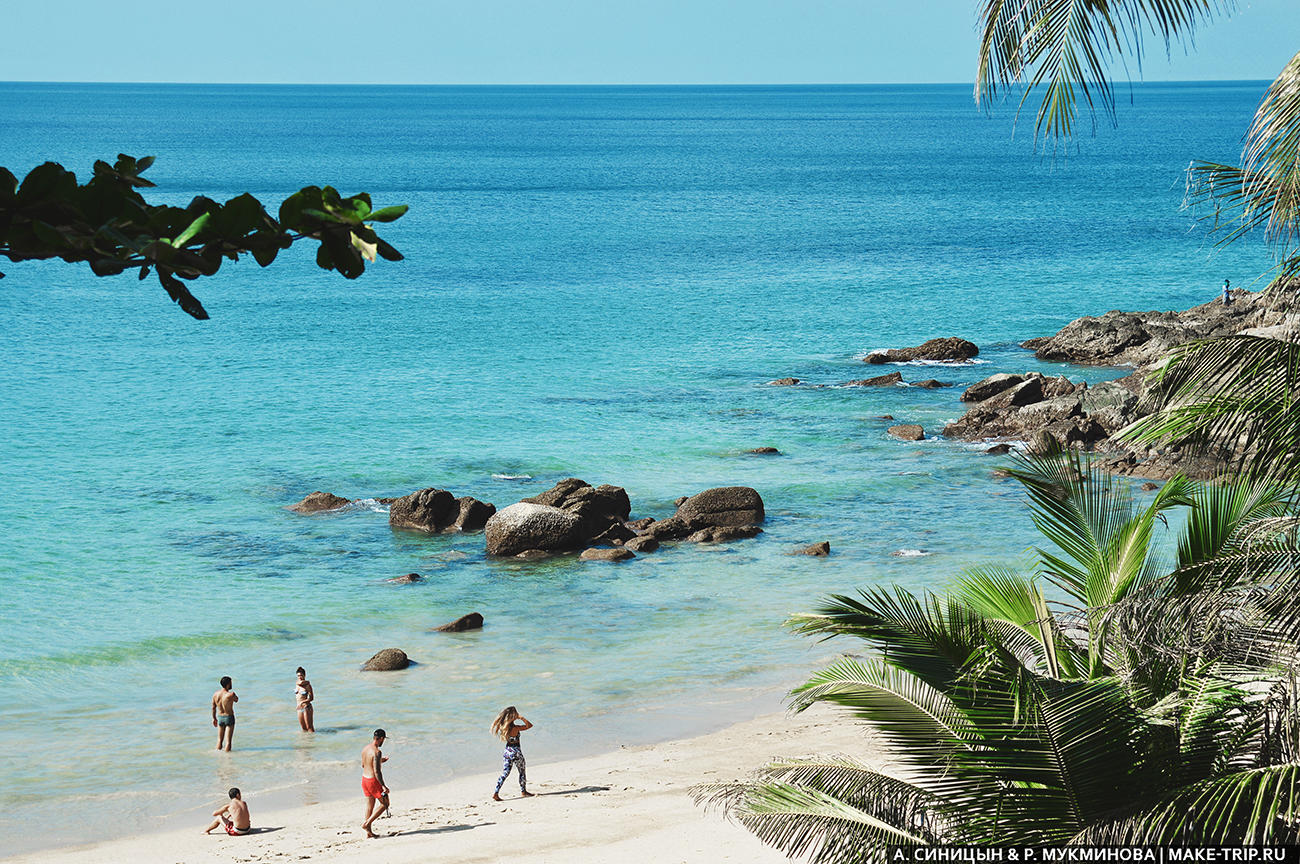 Amazing Banana Beach in Phuket with a minimum of people, clear sea and beautiful views.
Other Destinations
There are no tours, but you hang in there. The following are countries where you can have a good and inexpensive summer vacation by the warm sea, but where it is difficult to fly because of the lack of direct flights and tours (as of May 2022). However, if you want you can get to these places on their own with a change in Turkey, or by land through Belarus to Lithuania or Latvia and then by plane. Yes, it will be a lot of work, but you will have a great vacation and all your friends will be the envy of you.
Greece
Ah, Greece! A blessed land! I love the Mediterranean climate, the scenery and the food. And Greek salad? For the sake of it alone you can easily go! You'll never find it like that in Russia. Before the pandemic, we went to Rhodes on a last minute tour for 27,000 ₽ for two people, and last fall we traveled to Crete, were in Athens, Thessaloniki, Meteora and climbed Mount Olympus. We stayed in wonderful hotels and apartments, rode a car and a bike, enjoyed fruits, olives, cheeses and wine, bathed in the clearest sea. In short, it's practically Paradise. Learn more about vacationing in Greece.
There are tours on sale for summer 2022 from 140,000 ₽ for two people, but the choice of resorts is very limited, and the flight will have a connection.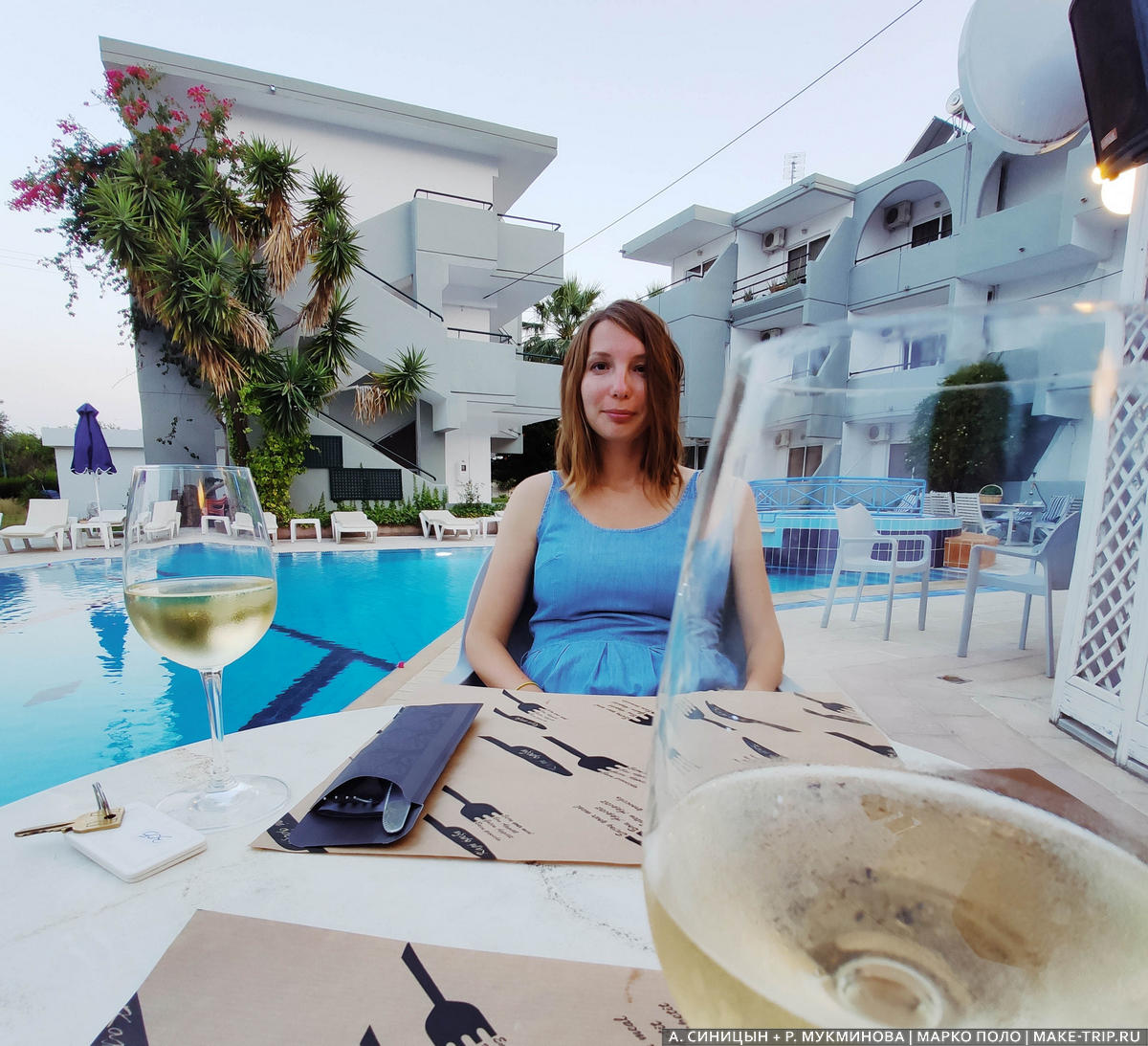 Our vacation in Greece on the island of Rhodes in June on a last minute tour for 27000 rubles for two. We could take a tour for 21000, but we chose a nice and cozy hotel a little more expensive. We liked it very much
Cyprus is very similar to Greece, but still a lot of his, especially good mountains Troodos and the green Turkish part, which is worth a visit. The island is big, so you can not only relax on the beaches, but also travel. I advise you to rent a car for this purpose, so you don't have to go on dull and expensive excursions from the tour operator. Learn more about holidays in Cyprus.
Tours for summer 2022 now cost from 160000 ₽ for two people, the flight will be with a connection. Holidays on this island is always a bit more expensive than in Greece, but do not have to bother with the Schengen, because the visa to Cyprus is easy to get online (upd: the issuance of visas for Russians temporarily suspended).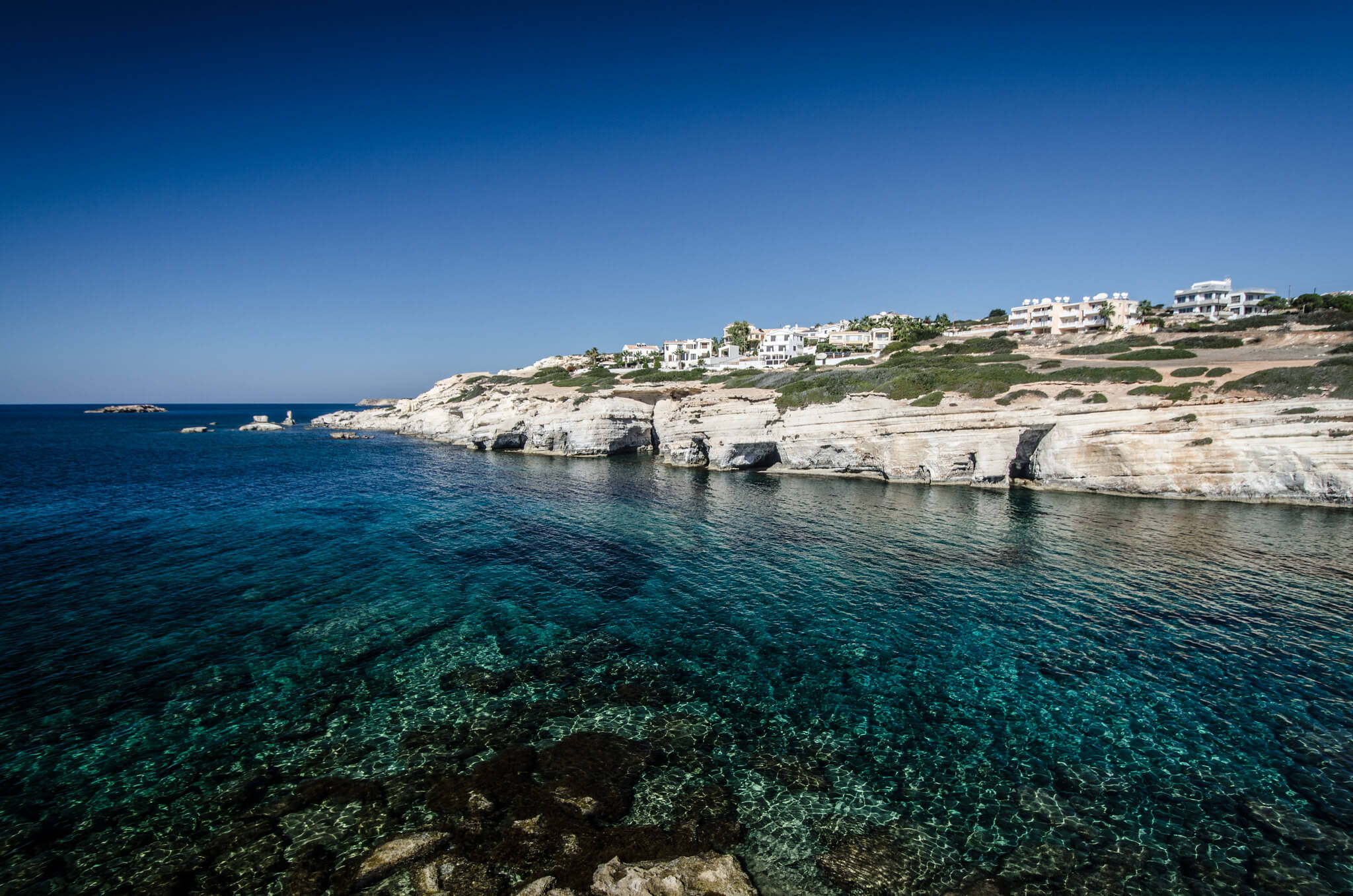 Peyia is a small resort town in Cyprus. The water there is amazingly clear! (Photo: Tobiasvde / flickr.com).
Bulgaria
Although the sea here is the same as in the south, but still it's already abroad, this is Europe. And this means a different level of relaxation and other sensations. Prices are also higher, but the rest is still quite inexpensive. A week's stay in Bulgaria used to start at ₽33,000 for two people. Learn more about holidays in Bulgaria.
Bulgaria. (Photo: @ryantula / unsplash.com)
Montenegro
Another pleasant and inexpensive country, where you can go on vacation in the summer. It offers not only great sea and beaches, but also mountains, European atmosphere, beautiful cities, and almost no language barrier due to the similarity of the language. Tours used to cost from 36000 ₽ for two people, but now from 350000 ₽. Ten times more expensive! Is that even legal? It's better to go on your own.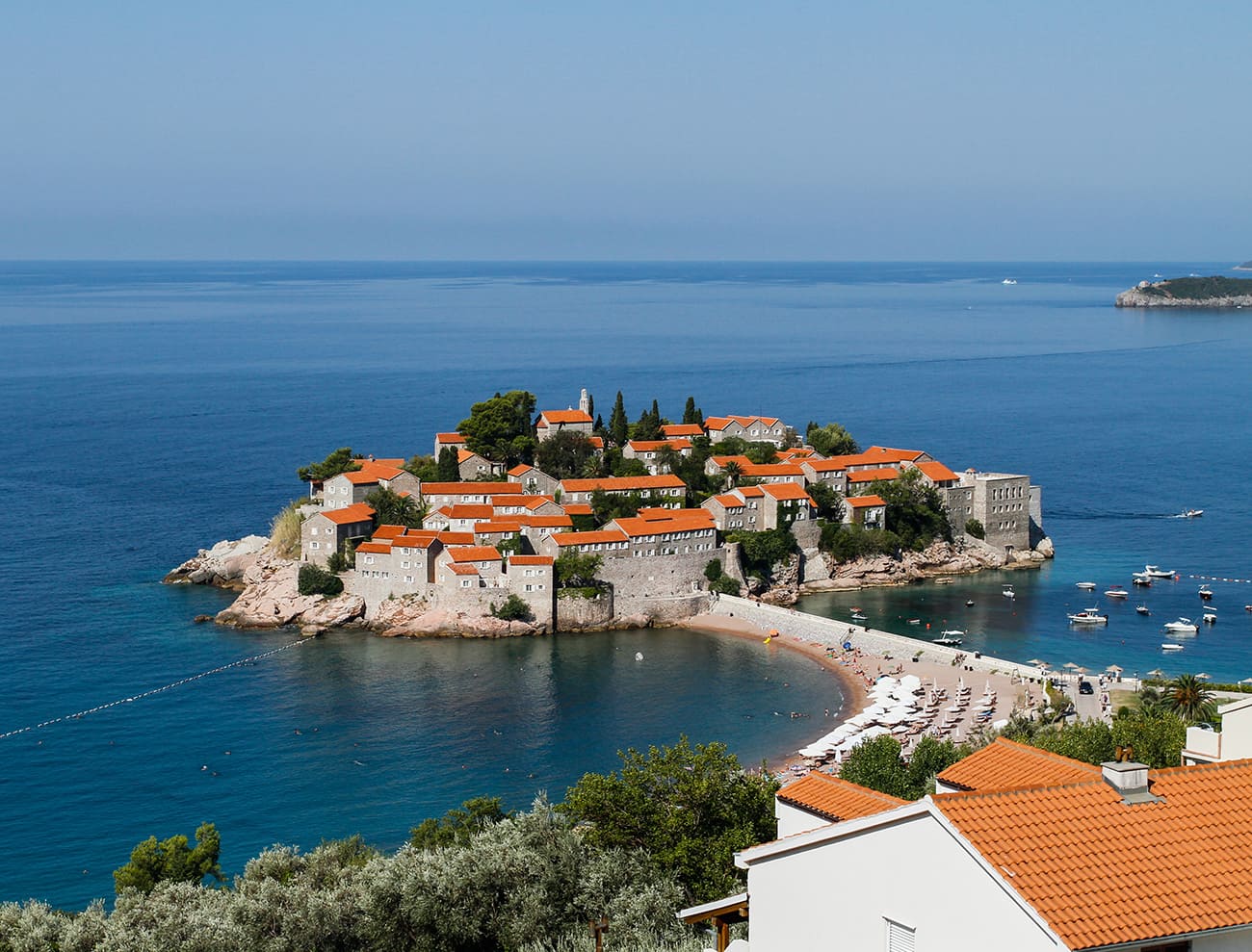 St. Stephen's Island, Montenegro. (Photo: nakedst / flickr.com)
Italy
Italy, sweet to my heart, is just a magical country! It's where I first flew abroad, and have visited several more times since. It is simply impossible to recommend a better place to vacation. Venice, Rome, Rimini, Pisa, Cinque Terre, Genoa, Sicily, Favignana – all such a beauty! Learn more about vacations in Italy.
In the old days, a trip for a week for two cost from 50,000 ₽, now it's at least five times more expensive.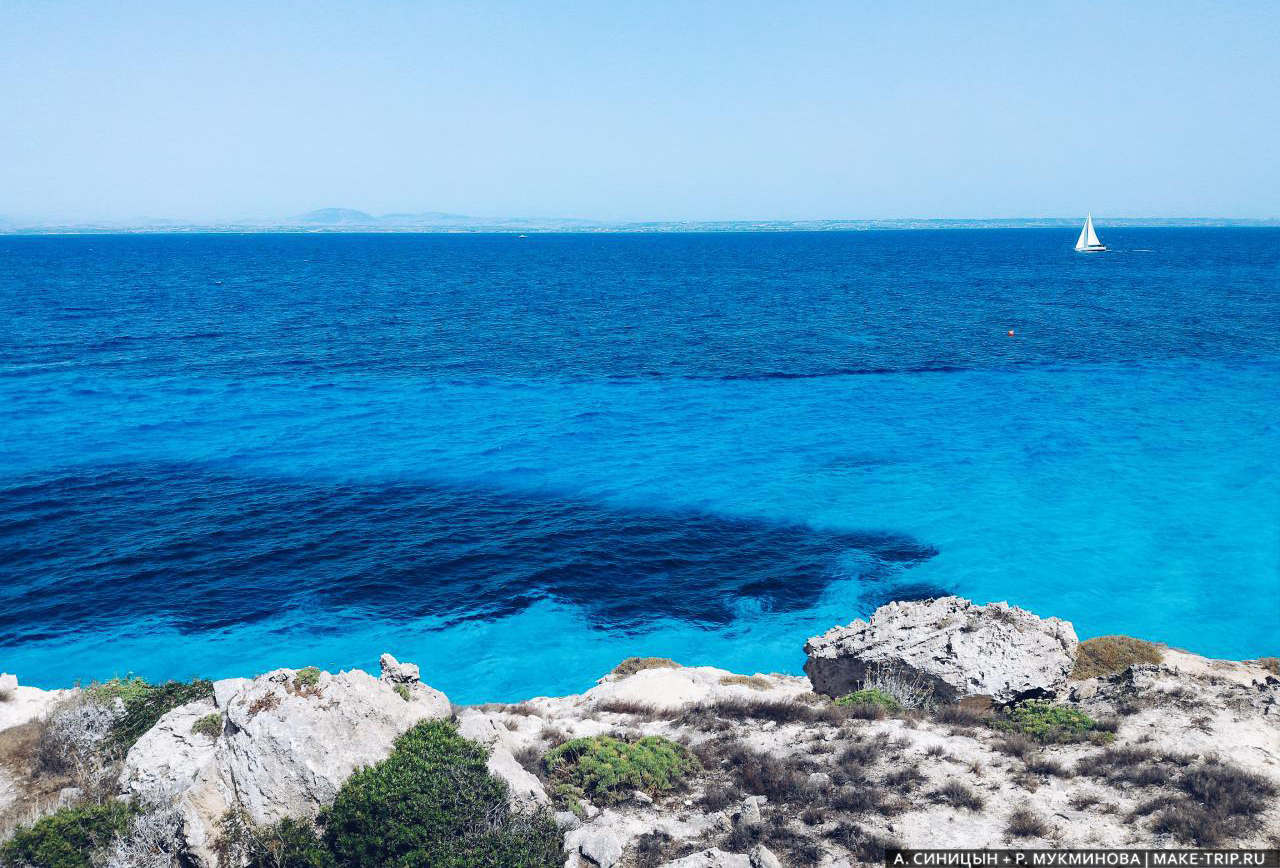 Photo from my trip to the island of Favignana. Look at the color and purity of that water! It's the buzziest place I've ever been swimming. Cuba, Mexico, Dominican Republic, Thailand are not even close. Unless the Maldives can compete.
Spain
This is one of my favorite countries. I can not even understand why, but I love it! However, Barcelona did not impress me at all, but Madrid, Andalusia and the Canaries charmed me. Beach holidays in Spain are not particularly cheap, but good deals are emerging. Previously, you could buy tours for 7 days from 54,000 ₽ for two, but now they are many times more expensive, and the choice of destinations is scarce. By the way, prices in the Canary Islands noticeably lower than on the mainland. However, this is not noticeable in tours, but if you relax on their own, you can expect to find inexpensive hotels and restaurants on the islands. Learn more about holidays in Spain.
This is how I first saw Tenerife at dawn on board a cruise ship. It's beautiful! I really like volcanic islands and I have been dreaming to explore the whole Canary archipelago up and down. I hope to go there soon for at least a month.
Tunisia
Tunisia does not want to become the second Turkey or Egypt, and still holds a higher price tag. But still rest here can be quite inexpensive. Voyages with a rest on "all inclusive" are about 20-30 thousand more expensive than usual. The tours for summer 2022 are not yet on sale.
Excursions to the desert, the color of Arab cities, the ruins of ancient settlements are all interesting things. The only thing is that it's too hot in the summer in Africa. I prefer to go to those areas from September. However, our tourists like it there even in July. Maybe Russians get so cold during the long winter and gloomy autumn that we need extreme temperatures to fully warm up. Learn more about holidays in Tunisia.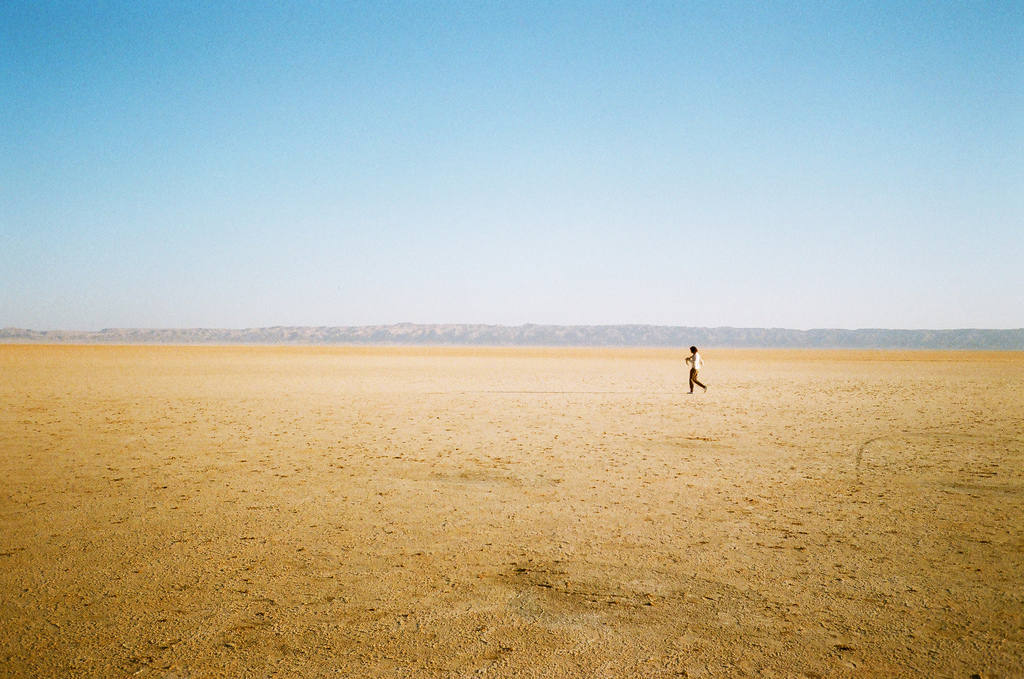 The Sahara Desert is one of the main reasons to come to Tunisia. These vast landscapes make a great impression. (Photo: nivea-cream / flickr.com)
Cheap tickets to the sea
I can't stop reminding you that vacationing on your own is much more fun, and often even cheaper. So even if you're an avid fan of pre-packaged tour packages, don't immediately discount independent tourism. Take a closer look at ticket prices to the sea this summer – there are some good deals.
As I wrote above, I suggest looking for tickets using a special Aviasales card. Specify the city of departure and set the dates – the system will show you all the available vacation and travel destinations. You will only need to choose the most interesting.
Here's where you can fly inexpensively to rest on the sea in the summer of 2022 by direct flights (round-trip ticket prices from Moscow for one person):
Turkey – from 25000 ₽ . Direct flights to Antalya, Dalaman, Bodrum. A little cheaper is the flight to Istanbul. There are flights from different Russian cities.
From 35000 ₽ . Aeroflot direct flights to Delhi, and to the sea in Goa you need to take separate tickets – from $ 80 per one way.
UAE – from ₽38,000 . Direct flights to Dubai, Abu Dhabi and Sharjah. There are flights from various Russian cities.
Maldives – from ₽60,000 . Aeroflot direct flights.
There are also inexpensive tickets for direct flights to Tajikistan, Uzbekistan, Kyrgyzstan and Kazakhstan, but this is not a beach holiday (although there is the sea in Kazakhstan, but probably not what you dream of).
You can fly to almost any country (even unfriendly) with a connection in Turkey, UAE or elsewhere. You'll have to overpay and experience inconvenience, but only this way you will discover Georgia, Greece, Cyprus, Italy, Montenegro and many other wonderful summer vacation destinations. Keep in mind.
See also:
Where to go in the summer without a visa
Vacationing without a visa is also a smart way to save money, time and nerves. For Russians there are 77 visa-free countries, plus many more you can go to by getting a visa online or upon arrival. Let's see where this summer you can have a pleasant vacation at sea without a visa, or get it simplified. The links will open our guides to these countries.