The best beach holidays in Italy
Popular destinations for a beach holiday in Italy
Riva del Garda' Italy
Sunny days from May to September
Bardolino' Italy
Sunny days from May to September
Malcesine" Italy
Sunny days from May to September
Lido di Jesolo' Italy
Sunny days from May to September
Bibione' Italy
Sunny days from May to September
Sirmione' Italy
Sunny days from May to September
Rimini' Italy
Sunny days from May to September
Garda' Italy
Sunny days from May to September
Limone sul Garda' Italy
Sunny days from May to September
Peschiera del Garda' Italy
Sunny days from May to September
Lacise' Italy
Sunny days from May to September
Nago Torbole" Italy
Sunny days from May to September
Caorle" Italy
Sunny days from May to September
Desenzano del Garda' Italy
Sunny days from May to September
Lignano Sabbiadoro' Italy
Sunny days from May to September
Brenzone sul Garda' Italy
Sunny days from May to September
Torri del Benaco' Italy
Sunny days from May to September
Cannobbio' Italy
Sunny days from May to September
Toscolano-Maderno' Italy
Sunny days from May to September
Arco' Italy
Sunny days from May to September
Grado' Italy
Sunny days from May to September
Olbia' Italy
Sunny days from May to September
Verbania' Italy
Sunny days from May to September
La Spezia' Italy
Sunny days from May to September
Cavallino-Treportti' Italy
Sunny days from May to September
Stresa' Italy
Sunny days from May to September
Manerba del Garda' Italy
Sunny days from May to September
Cagliari' Italy
Sunny days from May to September
Baveno' Italy
Sunny days from May to September
Moniga' Italy
Sunny days from May to September
Alghero' Italy
Sunny days from May to September
Livorno' Italy
Sunny days from May to September
Best Beaches in Italy
The beach of Su Tiriarzu is considered the jewel of the village of Pozada and a must-visit. The long coastline is a short walk from the village, in an area rich in flora and fauna . Water sports available here range from diving to windsurfing, or walk in the dunes and admire the pine forest, the lagoon and the rivers of wild flamingos.
The beach of Oasis of Bidderos, which consists of large open strips of soft white sand, is famous for its sparkling turquoise waters and its unspoilt beauty. Entrance is paid, 12 euros, but you will not regret the money spent. The beach got its name because of the atmosphere of paradise and solitude. On this spacious beach you come mainly to relax and have a swim or to go snorkeling if you're in the mood.
This paradise beach with white sand is a must visit for everyone. It is a perfect place for swimming, windsurfing, surfing, and kiteboarding. Kia beach is very popular because of its long shoreline and turquoise sea. There are often strong winds, which create ideal conditions for water sports . Facilities include showers, toilets and parking nearby. You can also rent water sports equipment and sun loungers.
A must-visit
The long, curving coastline of Planarja Beach attracts a wide variety of locals and foreigners who come here for fun and water sports. A shady walkway leads to this picturesque beach. Facilities include umbrella and sun lounger rentals. There are restaurants nearby. There's also a dog-friendly area where you can play with your four-legged friend.
Water sports
Due to the constant winds this wild beach is particularly popular with surfers. This sandy and sometimes rocky beach is fringed by dunes and wild Mediterranean vegetation. It is a great place for swimming, fishing, surfing, and windsurfing. On the beach there are basic facilities, you can rent deck chairs and equipment for water sports . For visitors with pets there is a special area.
Water sports
The beach at Campana Dunay is almost two kilometers long and is ideal for families. Here you can relax, have some fun in the sun or go for a long walk barefoot . The shallow, far-reaching waters are perfect for toddlers, who can splash safely in the waves. After a swim in the gentle waves, visit the nearby lagoon to see the colony of flamingos that lives there.
A must-visit
You might be tempted to just relax on this pebbly beach until sunset, but then you'll miss out on all sorts of outdoor activities. You can dive, snorkel, kayak, or hike the scenic route to Cala Luna Cove. The steep canyon walls adjacent to Cala Fuili Beach attract free climbing all year round.
A must-visit
A dirt road takes you to this beautiful white sand beach with views of the island of Tavolara. The shallow, crystal clear water is suitable for children. Spend the day diving or snorkeling or just relaxing on a lounge chair. Beach amenities include showers, toilets, and restaurants. Keep in mind that you will need an SUV to get to the beach.
La Cinta beach, more than three kilometers long, is one of the most popular beaches in northeastern Sardinia. With its milky white sand and shimmering turquoise waters, this beach is a perfect place to relax or to do water sports. The calm waters are perfect for kids. The nearby lagoon is perfect for spotting pink flamingos.
Water sports
A must-visit
By day, Su Judeu Beach is a family-friendly destination with sparkling and calm waters suitable for safe bathing for the little ones as well as for water sports like windsurfing. After a golden sunset the beach really comes to life, with music and party atmosphere. You can order a cocktail and sit on the sand with friends.
A must-visit
From Monte Cogoni beach, facing southwest, you have a magical view of the blue water of Kia bay and the famous 16th century Kia watchtower. The shallow waters are safe for children and ideal for swimming, kayaking and snorkeling. Bird-watching enthusiasts will enjoy the local species of birds, including the graceful flamingo community.
A must-visit
La Marinedda beach is popular with surfers because of the good winds. There are surfing and windsurfing schools and water sports equipment rentals. Here you can swim, kayak, rent a boat or just relax on the fine white sand. Facilities include toilets, sun loungers for rent and parking spaces nearby.
Water sports
The popular Lu-Impostu beach offers a magnificent view of Cape Capo Coda Cavallo to the north and the island of Tavolara behind it. Water sports equipment and lounge chairs can be rented at the beach. Families love the place for its shallow waters and quiet waves. Amenities include restaurants and parking nearby . The beach is equipped for visitors in wheelchairs.
A must-visit
Simius beach with white sand and turquoise water is a popular place from which Villasimius takes its name. Its central position allows visitors to visit local restaurants with an authentic ambiance after a day spent swimming, sunbathing or windsurfing at the water's edge.
Water sports
A must-visit
Porto Junco is one of the most famous beaches in the region and is beloved by Sardinians, tourists and pink flamingos. Here you can rent sun loungers, parasols and other amenities for lounging in the sun or water sports. Grab some food for an evening picnic and watch the bright Italian sunset.
A must-visit
Pelosetta Beach is part of the Asinara Marine Reserve with its stunning colors . Couples, groups, and solo travelers flock to this free rocky beach to relax and admire the beauty of the wildlife. Swimming and snorkeling can be done here. Free parking is available nearby.
A must-visit
The idyllic beach of Chea is famous for a pair of amazing red rocks jutting out of the water. Here are excellent conditions for snorkeling and scuba diving. You can rent water sports equipment and pedal boats or just relax and sunbathe on a beach chair.
Water sports
La Pelosa beach is popular for its fine white sand and turquoise shallow waters. Nearby is another beach with a view of the island and the Pelosa tower . Since the beach is located in a protected area, you must put a mat between the sand and the towel. Nearby there are restaurants and cafes.
A must-visit
This white sand beach is popular with all kinds of travelers, thanks to its soft sand and crystal clear, shallow water. The conditions are ideal for swimming, diving or snorkeling. Sun lounger rentals, toilets, restaurants and parking are available.
A must-visit
This white-sand beach with lots of kiosks, restaurants, rented deck chairs and parking nearby is a hit with travelers. The calm waters are ideal for swimming and snorkeling.
Water sports
A must-visit
Mobile
Your account
Change your reservation online
Customer Service
Affiliate Program
Booking.com for Business
Houses & Apartments
Apartments
Resort Hotels
Villas
Hostels
Bed and Breakfast hotels
Guest Houses
Unique Accommodations
Reviews
Articles
Travel Community
Seasonal and Holiday Specials
Car Rental
Flight searches
Restaurant reservations
Booking.com for travel agents
Coronavirus (COVID-19): frequently asked questions
About Booking.com
Customer Service
Affiliate Assistance Center
Careers
Sustainability
Press Center
Safety Knowledge Center
For investors
Terms & Conditions
Dispute Resolution
How We Work
Privacy and cookie policy
Booking.com is part of Booking Holdings Inc., the world leader in online travel and related services.
Verified reviews from real guests.
We have more than 70 million reviews on our website, all left by real guests .
How does it work?
It all starts with a reservation
The only way to leave a review is to make a reservation. That's why we know for a fact that the reviews on our site are written by real guests who have stayed at our accommodations.
Then the journey follows.
Our guests arrive and check to see if the room is really quiet and the food is great.
Finally, a review.
After the trip, guests tell us about their experiences. We check each review for authenticity, make sure there's no foul language in them, and add them to Booking.com.
If you have booked a stay on our site and would like to leave a review, please log in to your account first.
The 10 best seaside resorts in Italy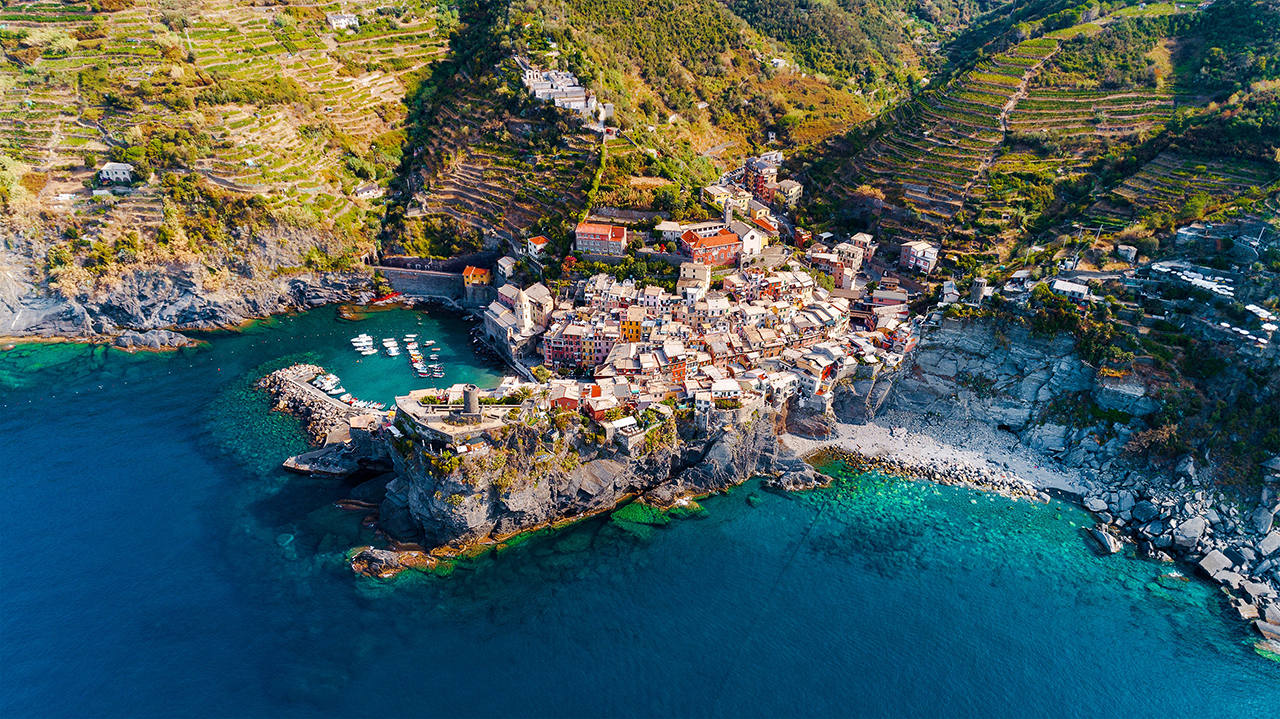 We tell you where are the best seaside vacations in Italy! A selection of 10 resorts. Find out where to go to vacation for families with children, excursion lovers, young people and elderly tourists. Where are the best beaches, where is it cheap and where is it fun? Prices, pros and cons of beach resorts in Italy.
Italy receives tourists from Russia. There is no direct flight connection, but it is possible to catch a connecting flight. The issuance of new visas for Russians has been suspended. This article may not include up-to-date information about prices for tours and flights. Take a look at the list of open countries.
Learn the secrets of an inexpensive vacation:
Content:
Rimini
A popular resort for seaside vacations is located in the Emilia-Romagna region, on the coast of the Adriatic.
Who suits . Rimini is a versatile vacation destination. It is known for low prices, good infrastructure, plenty of entertainment and attractions. The coast has preserved monuments from the Roman era, and interesting museums are open.
Цены . Тур из Москвы на двоих на 7 дней стоит от 58 тысяч рублей прекрасный выбор для тех, кто хочет сэкономить. Найти тур >>
Pros and cons . Rimini is one of the resorts of Italy, where it is better to vacation at sea with children. Sandy beaches stretch for 15 km and have a gentle entrance to the sea. Go to the water park, visit the oceanarium and entertainment park "Italy in miniature. From Rimini, it's easy to go to historic cities and San Marino.
Prices, reviews, tips : prices, brands, outlets : how to get there
Rimini is one of the best resorts in Italy to vacation at sea with children. The sandy beaches stretch for 15 km and have a gentle entrance to the sea. Photo: reddgio / unsplash.com.
Riccione
Riccione is called the green pearl of the Adriatic. A small resort 9 km from Rimini is one of the budget holiday centers of Italy. For more than 20 years, Mussolini vacationed here.
Who suits . History connoisseurs are attracted by the monuments of ancient Rome, the castle of the XIII century and elegant ancient villas. The gentle sandy beaches and water parks Oltremare and Aquafan are loved by families with children. The thermal complex Riccione Term is liked by tourists who prefer to combine a beach vacation with treatment.
Цены . Недорого отдохнуть в Италии можно в Риччоне. Тур из Москвы на двоих на 7 дней стоит от 66 тысяч рублей. Однако по сравнению с Римини, это более солидный и фешенебельный курорт. Найти тур >>
Pros and cons . The sandy coast is 7 km long. Along the coast stretches a series of excellent hotels, bars and restaurants. The pedestrian street Via Ceccarini has high-end boutiques and is considered one of the most expensive places to shop in the country. Riccione's main disadvantage is that it can be crowded and noisy during peak season.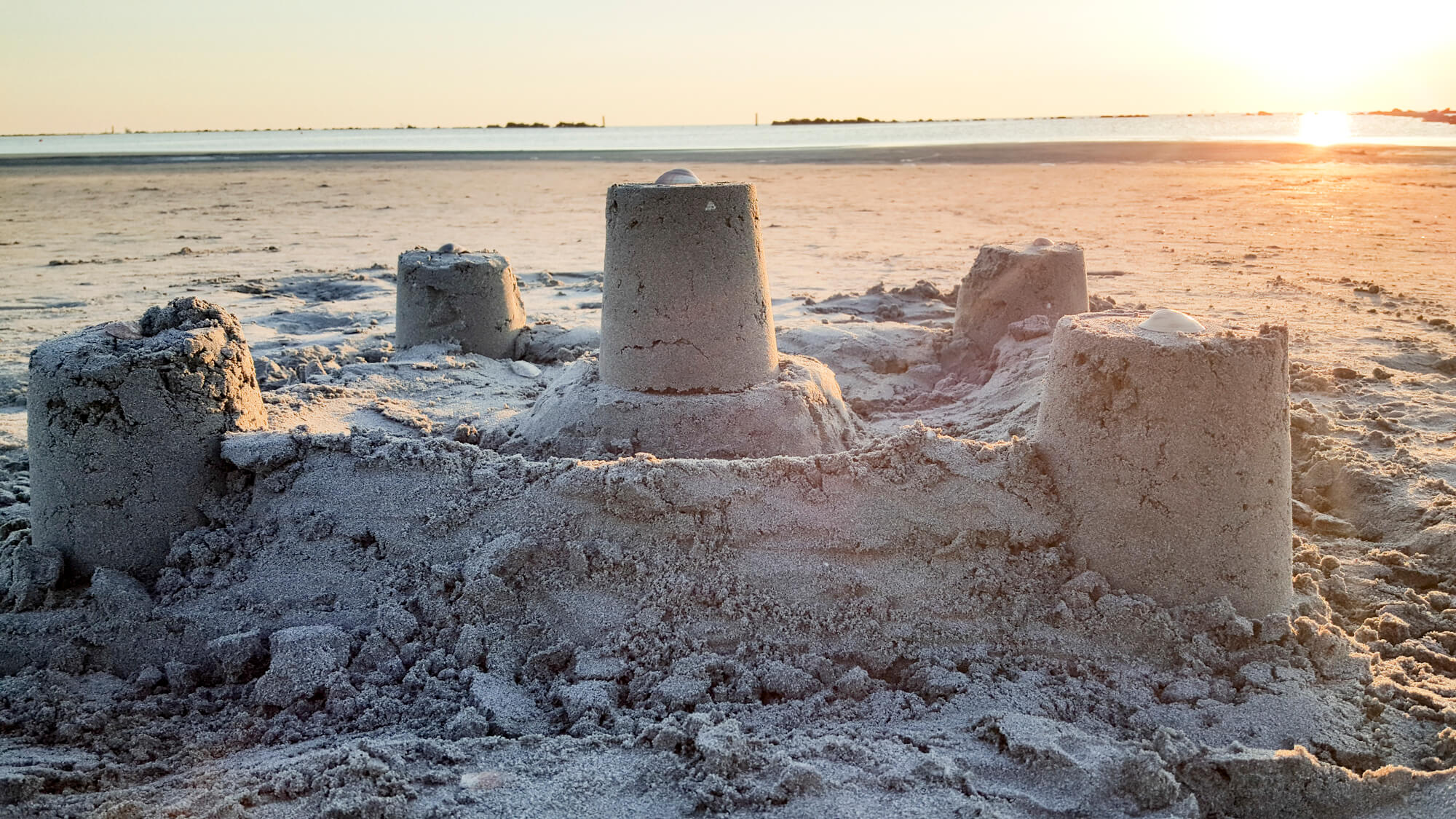 The gentle sandy beaches and water parks Oltremare and Aquafan are loved by families with children. Photo: serraiocco.tino.gmail.com / Depositphotos.com.
Lignano
One of the best resorts for beach holidays on the Adriatic is 90 km from Venice and is famous for its clean sea and excellent beaches. The first tourists arrived here back in the middle of the last century.
Who is suitable for . Lignano consists of three neighborhoods. Sabbiadoro is the noisiest and busiest part of the resort, chosen by parents with children. Lignano Pineta is the coast for bohemians, and the Riviera is a quiet respectable area with residences, apartments and private villas. The resort attracts fans of elite tourism with its own thermal center, riding school, yacht club, tennis courts and golf courses.
Цены . Отдых не очень дорогой. Тур из Москвы на двоих на 7 дней обойдется от 67 тысяч рублей. Найти тур >>
Pros and cons . Lignano is a good place for a seaside vacation in Italy with children. Spend a pleasant day at the Aquasplash water park, the Punto Verde Zoo, the Gardaland amusement park and the natural parks next to the picturesque Lake Garda.
The beach on the picturesque Lake Garda. Photo: pippocarlot / depositphotos.com. Gardaland amusement park. Photo: Isaac74 / Depositphotos.com.
San Remo
The famous "song" resort is located in the northwest of the country, near the border with France. In addition to the music festival, the largest city in the province of Imperia is known for lush flowers and bicycle rides.
Who Suits . San Remo is made for a bohemian vacation, and is among the most expensive resorts on the Ligurian coast.
Цены . Стоимость путевок дешевеет с середины ноября по середину апреля. В сезон цены взлетают вверх, и туры из Москвы на двоих на 7 дней продают от 102 тысяч рублей. Найти тур >>
Pros and cons . Holiday atmosphere at the resort reigns both in winter and summer. Tennis tournaments, sailing regattas, fashion shows and boxing fights await tourists. San Remo is famous for its gardens, parks and excellent restaurants. Tourists are popular with local history museum and a tour of the villa, where Alfred Nobel lived. Keep in mind that you should not expect much silence from the lively seaside town.
The famous "song" resort is located in the northwest of the country, near the border with France. Photo: Artnapoleonka / Depositphotos.com. San Remo is famous for its gardens, parks and excellent restaurants. Photo: Sapientisat / Depositphotos.com.
Bibione
This small town is a real gem of the Venetian Riviera. It is known for its wide beaches and excellent conditions for surfing, diving and yachting.
Who Suits . The Italian resort is versatile. One part of it, Spiaggia, has plenty of entertainment. Connoisseurs of a quiet holiday stay in the relaxed Bibione Pineta.
Цены . Тур из Москвы на двоих на 7 дней стоит от 120 тысяч рублей. Найти тур >>
Pros and cons . A few years ago in Bibione discovered healing mineral springs, and now lovers of health treatments tend to come here. The town is located between Venice and Trieste, so it is appreciated by fans of excursions.
The beach in Bibione. Photo: makALEX / Depositphotos.com.
Lido di Jesolo
Where to vacation in Italy? Choose Lido di Jesolo and you will not make a mistake. The best resort of the Venetian Riviera is located in the north of the Apennine Peninsula. The high spurs of the Dolomite Alps reliably protect the coast from strong winds. There are never storms, and the shallow sea gets up to +25. +26°С. Where to stay in Venice →
Who's suitable . The quiet town is good for family vacations. However, Lido di Jesolo has a lot of entertainment and is loved by young people. Reviews of Lido di Jesolo →
Цены . Курорт известен умеренными ценами. Тур из Москвы на двоих на 7 дней стоит от 79 тысяч рублей. Найти тур >>
Pros and cons . Lido di Jesolo has a nice provincial atmosphere. There are comfortable hotels and well-kept coastal streets. The beaches stretch for 15 km, and everywhere there is everything you need for an active holiday. Tourists enjoy playing volleyball, catamaran rides, diving and windsurfing.
The beach at Lido di Jesolo. Photo: bloodua / Depositphotos.com.
Cefalu
A beautiful town on the Tyrrhenian Sea coast, 70 km from Palermo.
Who suits . Cefalù has preserved ancient and medieval buildings, so it is interesting for connoisseurs of history and architecture. Its quiet and intimate environment is perfect for families and older tourists.
Цены . Сицилийские курорты недешевы. Тур из Москвы на двоих на 7 дней стоит от 103 тысяч рублей. Найти тур >>
Pros and cons . Cefalù is a popular resort in Italy for a vacation by the sea. Here you can relax quietly and peacefully. Beach vacation is convenient to combine with walks and excursions. Visit near the picturesque temples, palaces and an ancient sanctuary of Diana. Admire a collection of XV-XVIII century paintings and archaeological finds in the Mandralisk museum.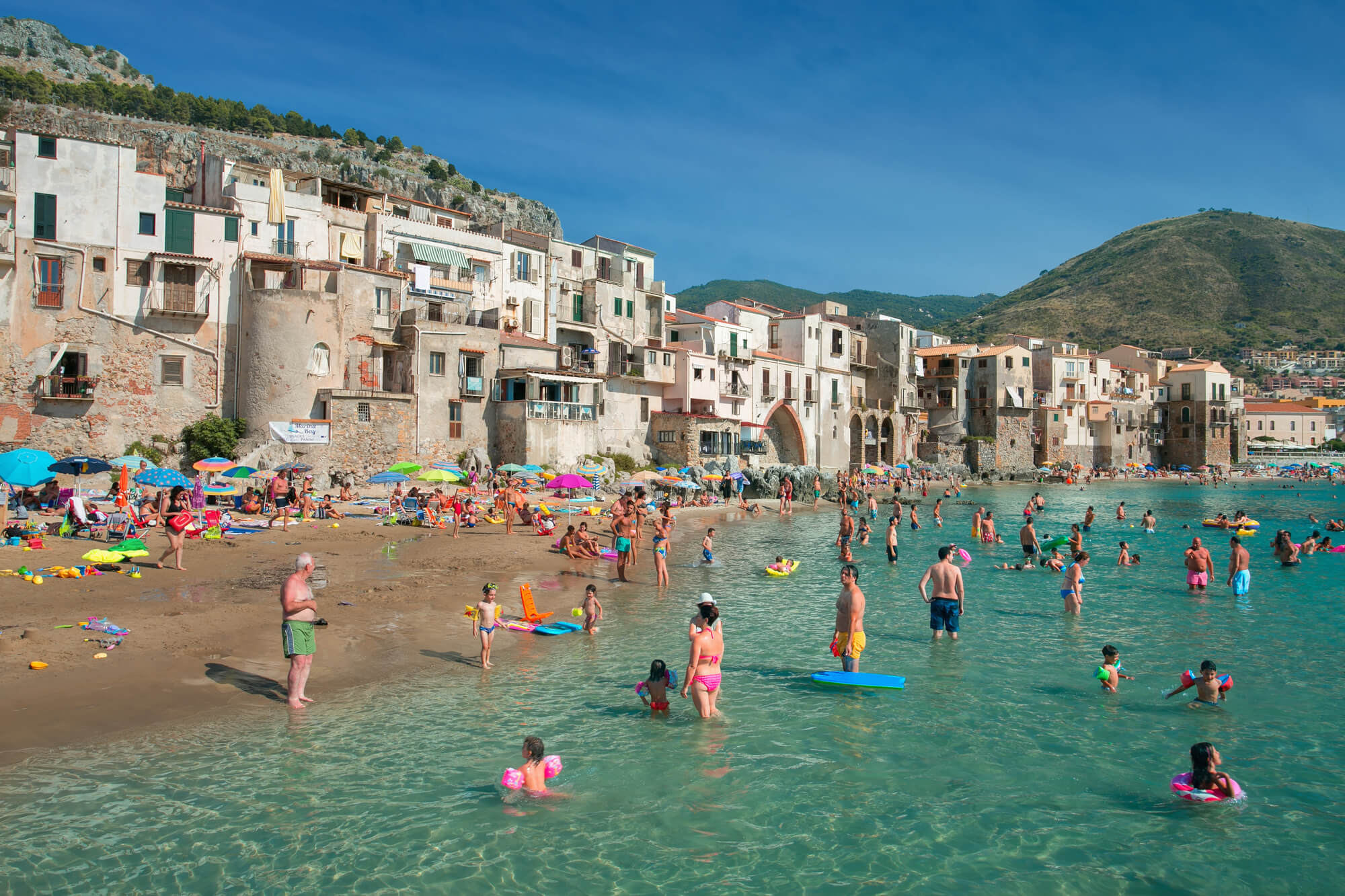 Within the city is one and a half kilometers of sandy beaches with an even entrance to the sea and a soft sandy bottom. Photo: pitrs10 / Depositphotos.com.
Finale-Ligure
Where is the best place to rest by the sea in Italy? The resort in the west of the Ligurian Riviera is famous for its excellent sandy beaches, historical monuments and beautiful nature.
Who Suits . The resort is versatile and is divided into several parts. Finale Marina presents modern entertainment and hotels. The new Finale Ligure is known for the luxurious PalmBeach beach, promenade, restaurants and bars. The old part of Finale Pia is separated from the resort by the river, a place suitable for leisurely strollers.
Цены .Тур из Москвы на двоих на 7 дней стоит от 93 тысяч рублей. Найти тур >>
Pros and cons . Enjoy a beach vacation and visit the historic area of Finale Borgo, home to the city's museum, medieval fortress, and monastery. From Finale Ligure, tourists go to Monaco and major cities in Italy.
The beach in Finale Ligure. Photo: zocchi2 / Depositphotos.com.
Taormina
The beautiful resort town on the shores of the Ionian Sea is the calling card of the island of Sicily. One comes to Taormina to admire the magnificent architecture and coastal views from the Tauro slope.
Who Suits . Tarmina is a picturesque place where people have lived for centuries. The resort is interesting to visit for anyone interested in the historical past of Italy and the nature of this country.
Цены . Тур из Москвы на двоих на 7 дней стоит от 96 тысяч рублей. Найти тур >>
Pros and cons . Taormina has good beaches. People come here for the warm azure sea, citrus gardens and a great view of Etna. See ancient churches and cathedrals, go up to the Saracen castle and admire the panorama from the Greek theater.
Mazzaro beach with fine and pleasant pebbles, Taormina (Photo: unsplash.com / @tintels)
Island of Sardinia.
The second largest island in the Mediterranean Sea looks like a sandal. Because of its unusual shape and paradisiacal nature, it has been called "God's first footprint on earth."
Who is suitable for . If you're looking for a resort for the best seaside vacation in Italy, choose without a doubt hospitable Sardinia. The island has luxury hotels for the most demanding tourists, popular club hotels and small cozy family hotels.
Цены . Тур из Москвы на двоих на 7 дней стоит от 83 тысяч рублей. Найти тур >>
Pros and cons . The most prestigious beaches are located on the Emerald Coast. Tourists like the beautiful sandy beaches of the Coral Riviera, in the provinces of Nuoro, Cagliara, Oristano, Oliastra and Carbonia-Iglesias. A trip to Sardinia allows you to get acquainted with the original region of Italy. Here live the descendants of an ancient civilization, and many historical monuments are preserved.
Kampulongu beach in Villasimius, with the Stella Manis Hotel in the background. Photo: AniphaeS / Depositphotos.com.
Where to rest in Italy by sea
The country is divided into several vacation areas. Some resorts are located on the mainland, while others are located on islands. Most Italian beaches are well equipped. In addition to sunbathing and swimming, diving, yachting, windsurfing, sea fishing, shopping, and trips to interesting places and other cities are popular with holidaymakers.
The lowest prices for holidays at sea in Italy you will find on the Adriatic coast. For families with children we recommend Riccione, Rimini, Bellaria and the "heel" of the Apennine Peninsula – Puglia.
Respectable beach vacation attracts wealthy tourists with luxury hotels, restaurants, stores and casinos. For him go to the islands in San Remo, Sorrento, Rappalo, Portofino, Capri.
Young people like resorts with nightclubs, discos, trendy boutiques and beach entertainment for outdoor activities. Rimini, Lido di Jesolo and the mecca of surfers – Bibione.
Excursion tourism is good in places with easy access to historical centers of the country or the center of world fashion Milan. From the Ligurian Riviera are popular trips to Monte Carlo and Monaco, from Rimini to Rome and Venice.
Where to vacation in Italy by the sea for elderly tourists? Seniors choose quiet resorts without nightlife. These requirements could not be better met by Sicilian Taormina, Cefalù and the seaside town of Finale Ligure. Those who want to improve their health go to the island of Ischia.
Interesting facts about Italy
When to go on vacation at sea in Italy
The northern regions of Italy are in the continental climate zone, while the southern regions are in the Mediterranean climate zone. The full season of seaside holidays in Italy starts in June and lasts until October.
If you are planning a lot of excursions, it is better to choose not too hot. In early summer, in September and the first half of October the temperature is +24. +27 ° C, and the sea water +20. +22°С. These months are ideal for active excursions and family holidays with the kids.
In July and August it's really hot. During the day the air heats up to +30. +35 ° C, and the sea up to +26 ° C. This climate is difficult for elderly tourists and anyone with health problems.
In the fall, it gets colder on the mainland. On Italian islands the sea remains warm for a long time, and you can fully enjoy your vacation. In low season from late fall to mid spring to coastal resorts in Italy come sightseers and those who want to be treated at the mineral springs.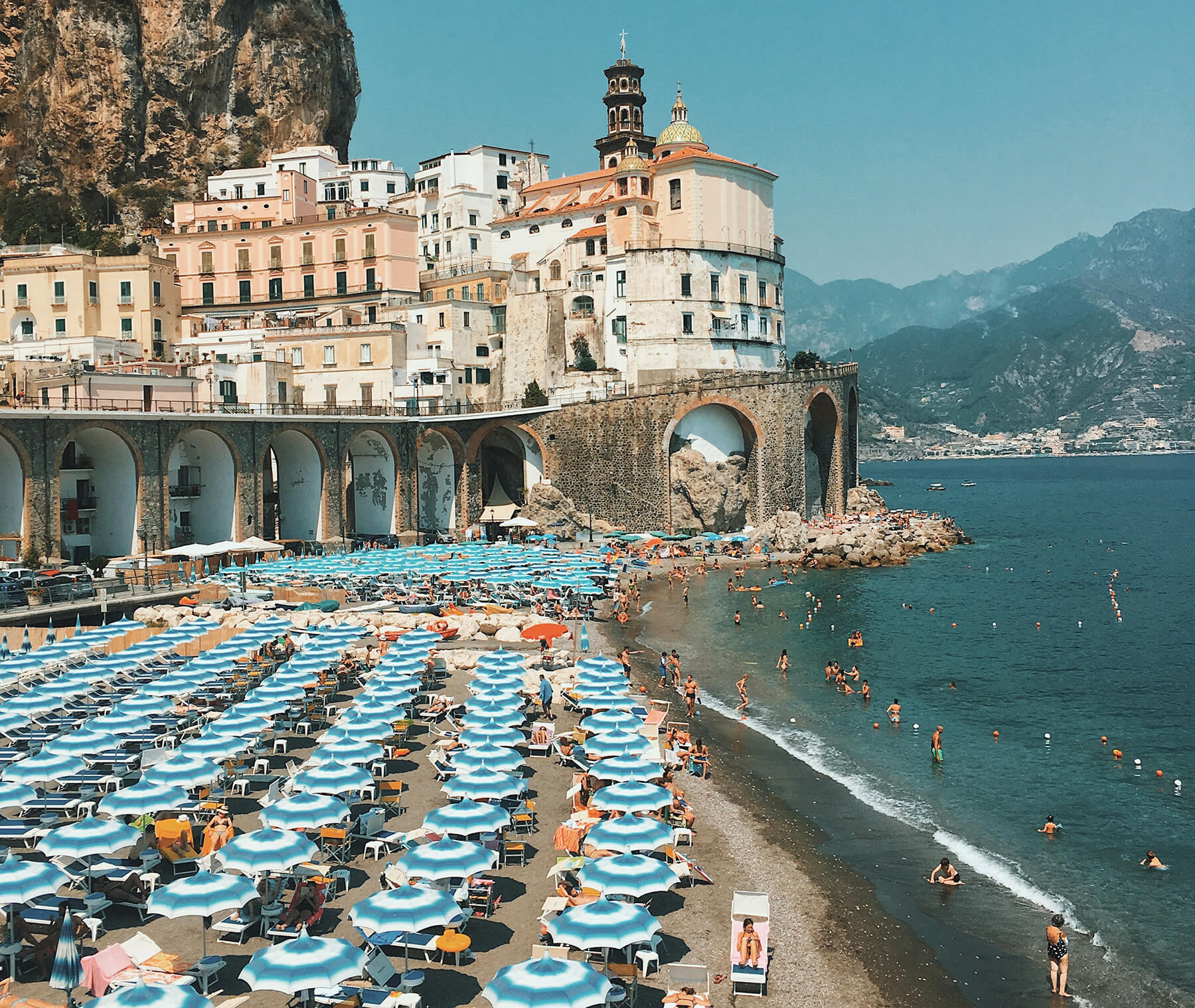 Atrani is the smallest commune in southern Italy with a population of less than a thousand people (Photo: unsplash.com / @nelliakurme)