Get vaccinated – ✅ fly away. Remind where you can fly without PCR-test.
Taking a vacation abroad without a PCR test is something that used to be natural, now it's a dream come true. True, a dream come true. Many countries have closed the entry code, which can be opened only by PCR, but there are still those loyalists who are waiting for tourists without the covid test. And there are unicums who are ready to accept guests according to the good old rules – even without vaccination. So where can you go without PCR, i.e. without the risk of losing your tour at the last moment, additional worries and financial costs? PCR-free is a powerful argument for choosing a country to vacation to in 2022. You are waiting for Turkey, Egypt, Cuba, Mexico, Dominican Republic, and not only!
Where to go without vaccination and PCR
Two countries are ready to accept Russian tourists without vaccination certificate.
Mexico
The Caribbean Sea, luxurious sandy beaches, tequila and burritos. Here you will remember that there is happiness. Mexico offers recreation of any format – beach, extreme and, of course, excursions. This country has a thousand and one attractions, worthy of any world tops. And almost every one of them is exclusive – the ancient pyramids, cities of Maya and Aztecs, underground lakes – rarely anywhere else can you find such a historical and cultural abundance.
As for a relaxing vacation – Mexico has many 4 and 5 star all-inclusive hotels. Only sun, sea and all-inclusive!
Abkhazia
If you are tired of pathos, but you dream to relax by the azure sea surrounded by pine trees, eucalyptus and magnificent mountains – you should go to Abkhazia. It is very tasty, inexpensive and very hospitable. In addition, it is not far, and crossing the border is a formality, which, you must agree, a huge plus.
To be bored is also not about Abkhazia. If the route "beach-room-room-restaurant" is not for you, welcome to the numerous excursions. Among them the most popular are Ritsa Lake and New Athos Monastery.
But the most important thing in Abkhazia is the atmosphere. If you lived in the Soviet Union, you will know it from the first breath. Everything is the same here – from the greeting of a waitress in the cafe to the last tile on the sidewalk – or lack of it. Entourage is unique, and it creates a lot of nuances, such as cows strolling carelessly through the streets, a lopsided Ferris wheel in Gagra and colorful Brekhalovka in Sukhum.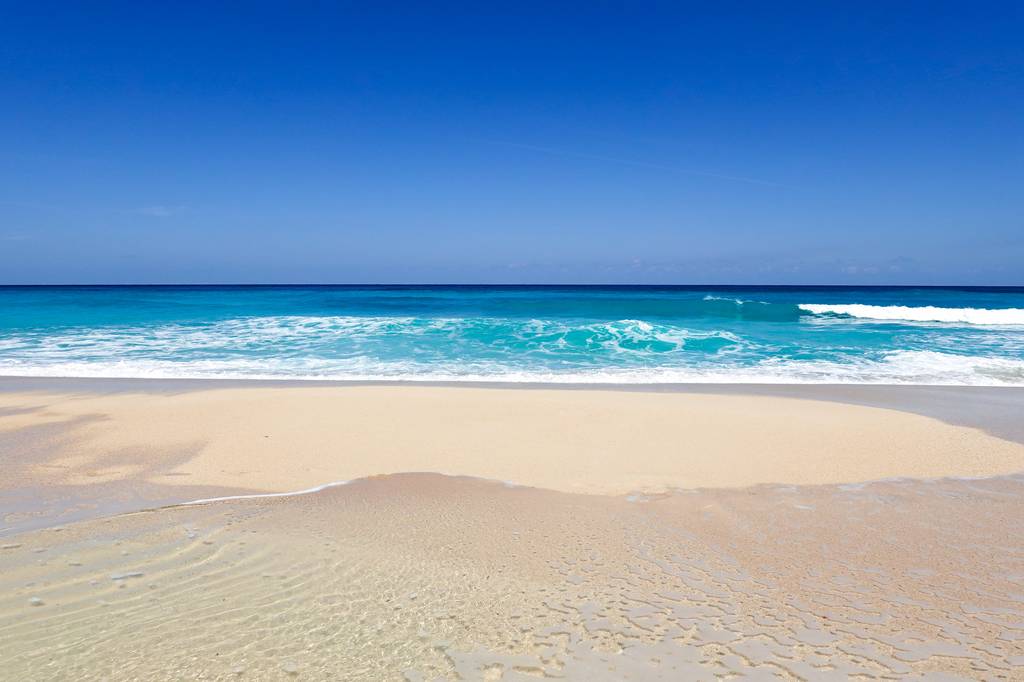 Tomorrowful and bright, it is designed for relaxation. Here the aroma of rum and cigars, combined with Spanish motifs, and carry you beyond the horizon of worries and excitement. In Cuba, all Russians are dear guests, especially if you have money and the desire to spend it. Here, every family has legends about how Grandpa rendered an invaluable service to Che Guevara or Fidel Castro, and quotes from Hemingway will be a leitmotif of the vacation.
If you are interested in a beach vacation (and in Cuba, he can not fail to be interested) – it's Varadero. Local beaches are on the world's top and compete with each other for the most gorgeous views and the whitest sand.
If it's Havana you're after, it's Havana. You'll see ancient buildings, walk through colorful streets, and sit in cozy cafes. You'll also be an unwitting witness to family happiness and turmoil – glass in the windows of Havana homes is rare, so all the family scenes take place literally in the street.
Where you can go with a vaccination without PCP
If you're vaccinated by Sputnik, your travel world without PCP is greatly expanded.
Turkey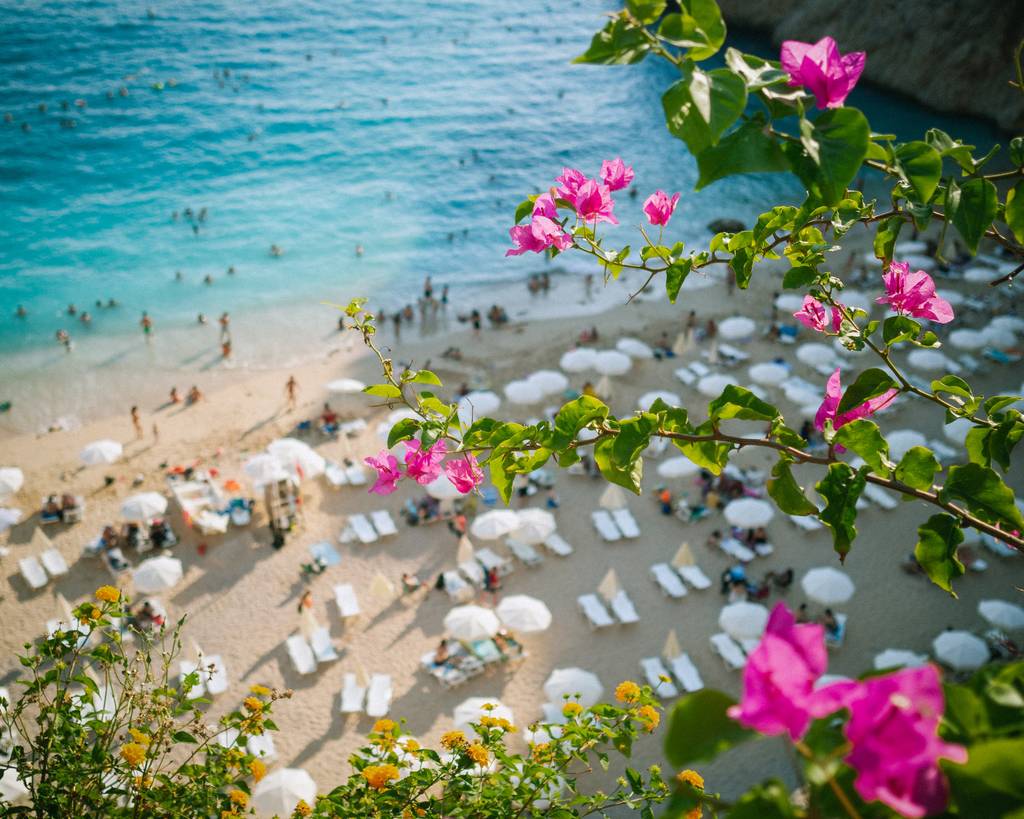 Few things can compare to almost native Kemer, Alanya and Antalya for the Russian tourist. It's a breath of carefree life with fireworks of animation, food 24/7 and overall positivity. Turkey is not just a tourist destination, it's a signal that all is well, everything is as it used to be.
For those who pay attention to Turkey because of the closed Europe, a brief summary: any beaches on your taste, hotels from budget to premium, including real hotel-cities, delicious Turkish cuisine, the world's best allinclusive and, of course, an amazing excursion – the descendants of the Ottoman Empire know a lot about it.
Egypt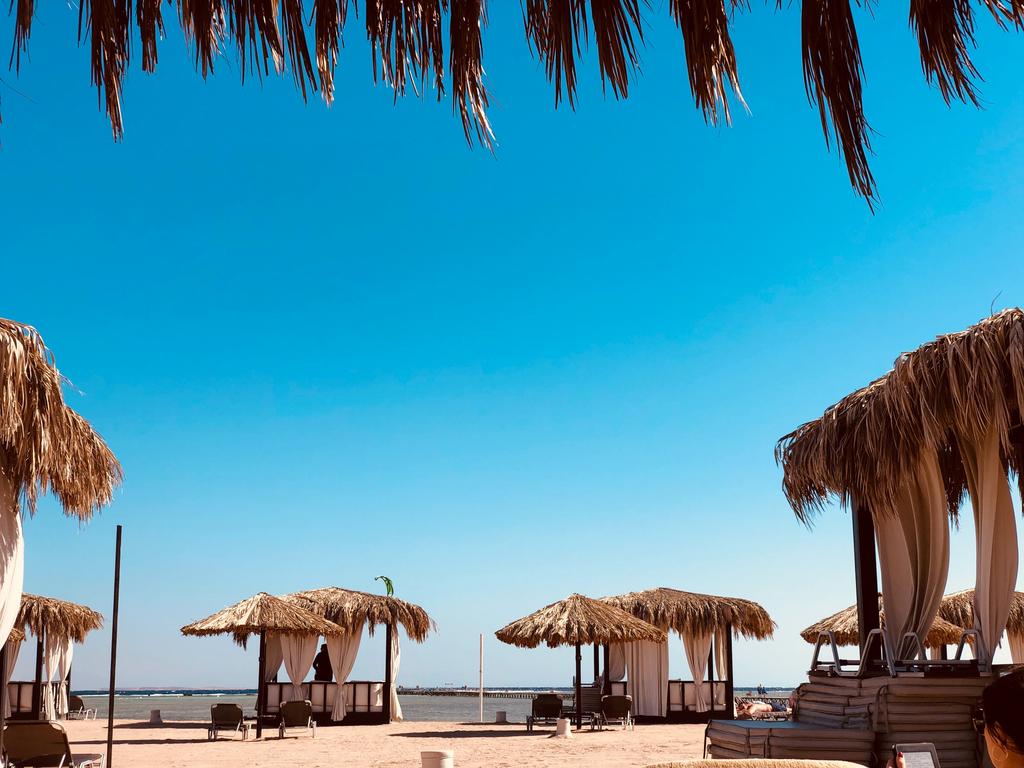 The most accessible winter beach destination. Well, just a country we really missed. Here, too, hotels with services from unobtrusive to luxurious endless, great beaches and the system "all inclusive".
Perhaps every Russian tourist knows about Hurghada and Sharm el-Sheikh. How to choose a resort in Egypt depends only on your personal preferences, family traditions and the format of the holiday. Diving is more like Sharm, children – Hargada. Because in Sharm fantastic corals, and in Hurghada no less fantastic sandy beaches. However, the Red Sea everywhere is beautiful and will not leave you indifferent.
Jordan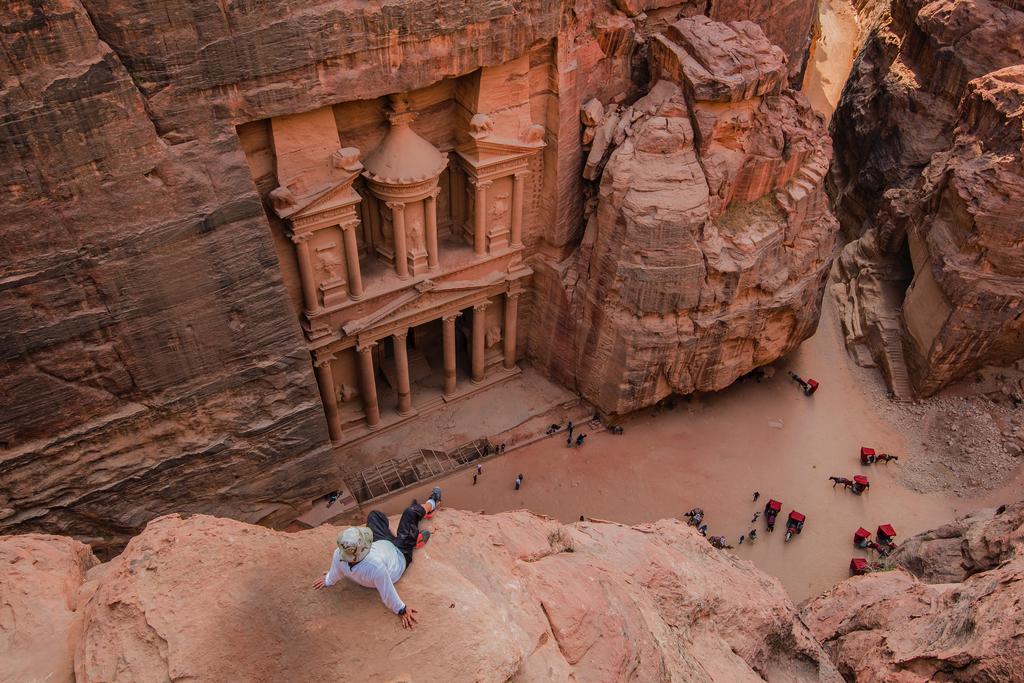 The Orient is mysterious, fascinating with its constant scorching sun and millions of beautiful legends. Jordan awaits you with antiquities that are well remembered from before Christ, iconic biblical sites and a stunning desert with Martian landscapes.
If the sea is a priority – Aqaba. The only resort on the Red Sea in Jordan, but what a great resort! Here are the wonderful beaches, and impressive diving, and modern hotels. Speaking of diving in Jordan. It is world famous. Besides spectacular corals, dazzling with hundreds of bizarre fish, you will find unique exhibits at the bottom of the sea – a ship and even a tank.
Dominican Republic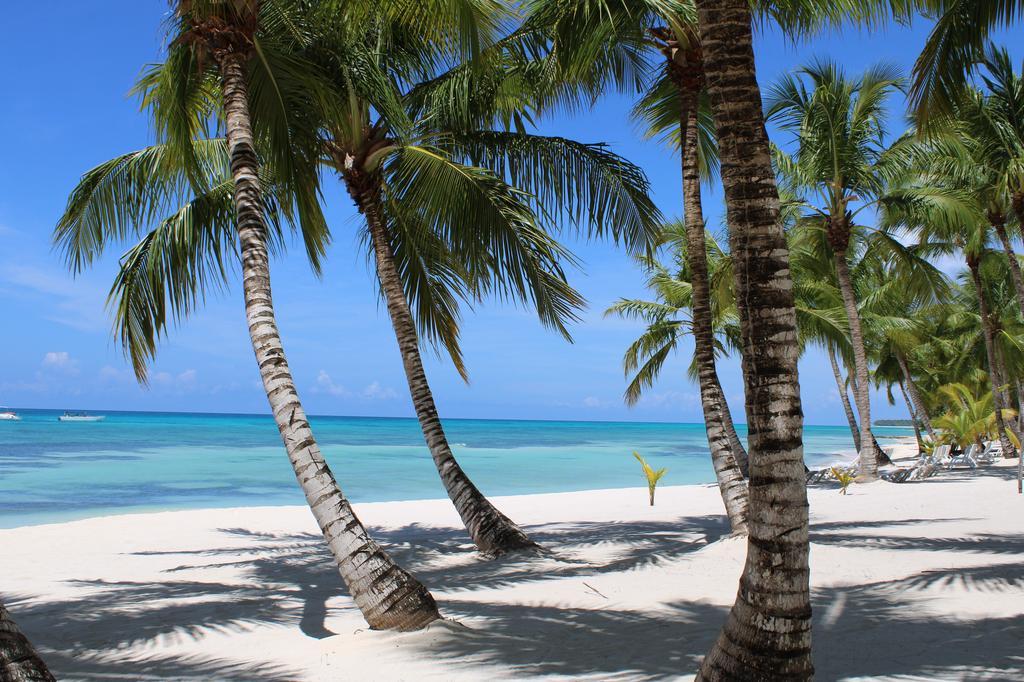 The Caribbean is waiting for you again! Punta Cana is that portal to a world of carefree fun with bounty beaches, spontaneous street dancing and an unreal sea of beauty. Add a cocktail, a wide-brimmed hat, and a hammock under the palm trees and you know life is good!
The Dominican Republic is beautiful and delicious. Coconut groves, azure sea, white sand – yes, such pictures exist in reality. Plus, the all-inclusive system is respected here, and the beach season lasts all year round. In this sunny country usually fly just for the relaxation – lying on the sand under the sound of waves, eating exotic fruits and do not think about anything.
Bulgaria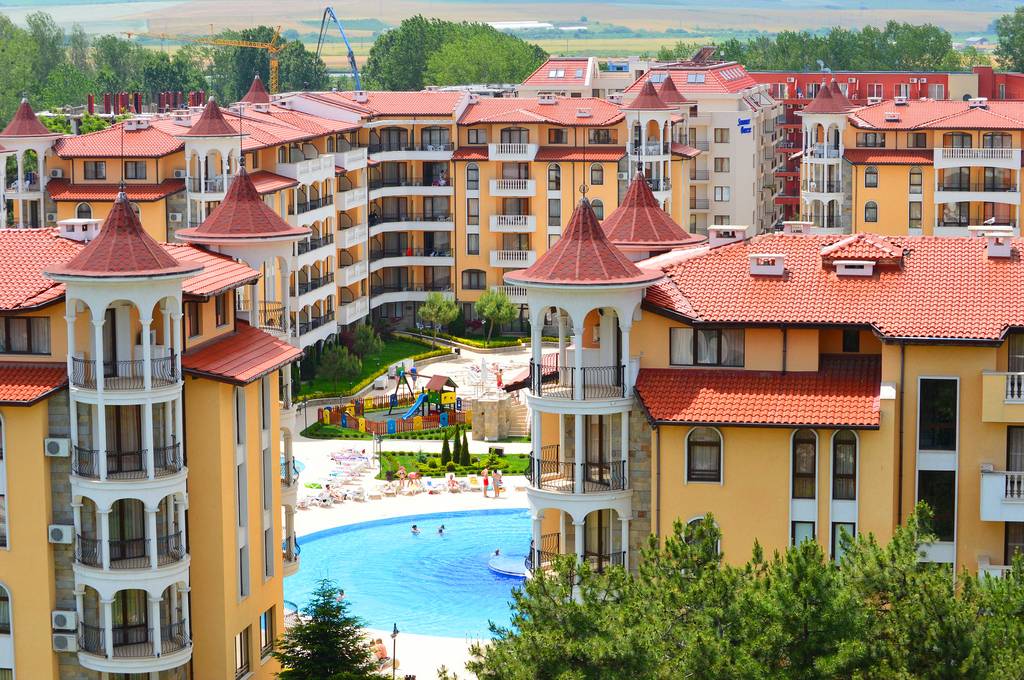 Affordable, homely and very hospitable. In Bulgaria you will always be welcomed as family, you will be treated to gyuvech and Shopski salad, they will tell you where the best birah and the most convenient step into the sea.
Golden Sands, Sunny Beach, Pomorie, Sozopol, St. Vlas – there are lots of resorts in Bulgaria, they are different and really hearty. People often come here for family holidays, which is why the beaches of Bulgaria are like a branch of the kindergarten. For children Bulgaria is good a short flight, a good coastline and all sorts of entertainment. In addition, the prices for holidays in Bulgaria is very and very affordable – a point of particular delight for moms and dads of young travelers.
Belarus
Walk through Belovezhskaya Pushcha, see modern Minsk and buy candy "like from childhood".
Belarus is inexpensive sanatoriums and beautiful cities. Gothic cathedrals and futuristic art objects in Minsk, heroic Brest and impressive Mogilev, which offers its own interpretation of the Baltic culture, are waiting for you.
If regular health resorts and vacation homes are too easy, pay attention to the beaches of the "Minsk Sea". This is what they call the Zaslavsky reservoir – and this is the best beach vacation in Belarus.
You would be surprised, but there are even ski resorts in Belarus – Logoisk and Silachi. Here, it seems, there is everything, and it is time to see it for yourself!
Armenia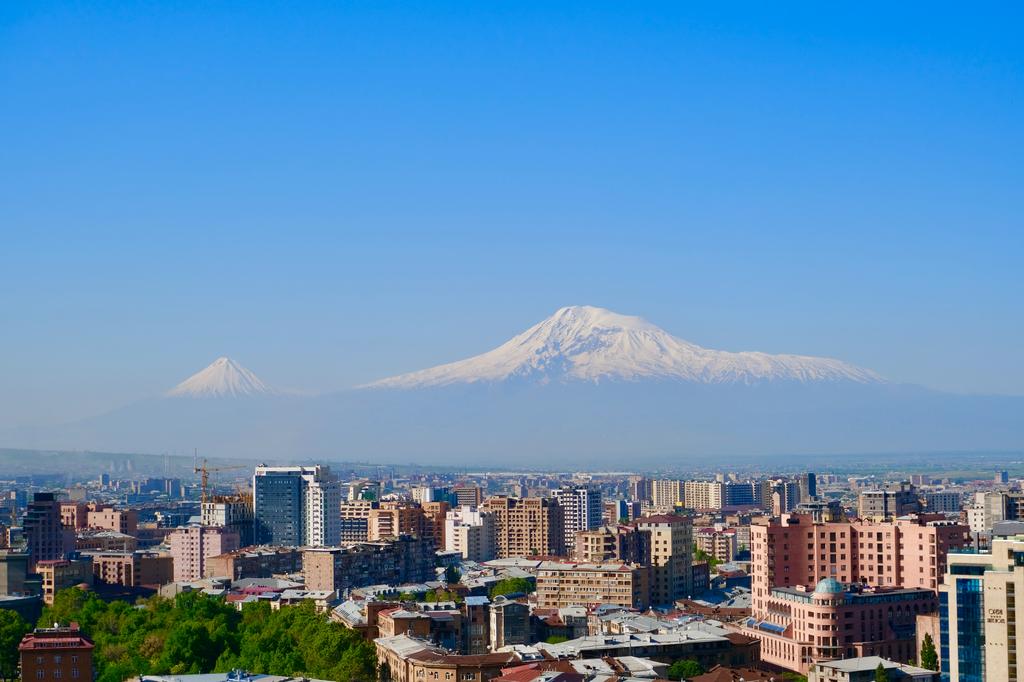 Leisure in Armenia is a quest. There are majestic mountains, ancient monasteries, breathtaking views of lakes and you are sure to take part in local feasts. Which are as delicious as they are endless.
If you go to Armenia you will certainly visit Yerevan, Dilijan and almost certainly Tatev. Yerevan is the charming mix of monuments of ancient civilizations and modern world. Dilijan is a concentration of monasteries, thermal springs and health resorts. Tatev is a unique monastery, to which leads the longest ropeway in the world, Wings of Tatev.
Croatia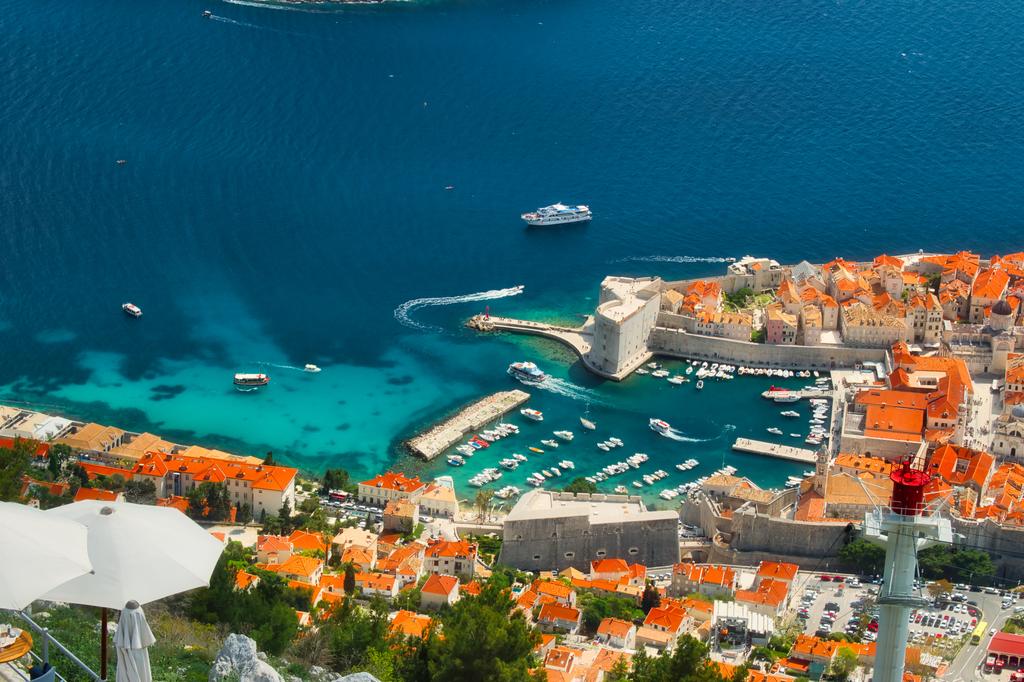 The beaches in Croatia are stony and pebbly, but 99 of them are recognized by the Blue Flag. Jacques-Yves Cousteau called Croatia's sea the cleanest in the Adriatic, and he knows a lot about it. And what air there is! Sea, coniferous forests and mountains give the unique mild aroma of peace and tranquility.
However, confining yourself to beach vacation is unlikely to work. If you are hoping that a trip to Dubrovnik will tick off the local excursion program, we hasten to disappoint you. Croatia has a Roman amphitheater, which is located in Pula and is almost as good as the legendary Colosseum, a small town from the Guinness Book of Records – Hum – the smallest in the world and emerald infinity Plitvice Lakes.
Albania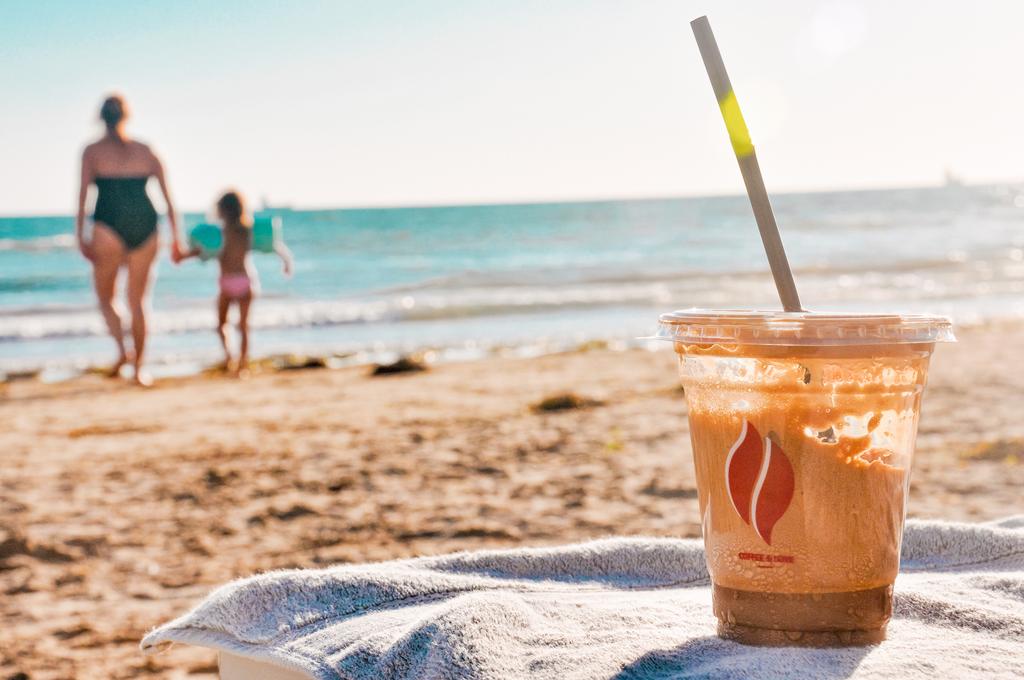 You will go to Albania for an inexpensive seaside vacation in Europe. The beaches of the Adriatic Sea will definitely not be superfluous this summer. And before you know it, you'll marvel at Albanian cuisine, find dozens of amazing and unusual sights and start planning a return visit.
A bit of spoilers. Did you know that Albania is a land of bunkers? Everyone has their own phobia. In the mid-20th century, the country's leader, Enver Hoxha, ordered some five hundred thousand sturdy concrete bunkers to be built in anticipation of a nuclear war. By the way, Enver was built his eternal "bunker" – a pathos mausoleum in the form of a pyramid made of glass and his favorite concrete. And then there is the City of a Thousand Windows, Roman ruins, ancient churches, natural beauty. In addition, you will have the opportunity to swim in the Borsch! That is the name of one of the main resorts of Albania.
Hungary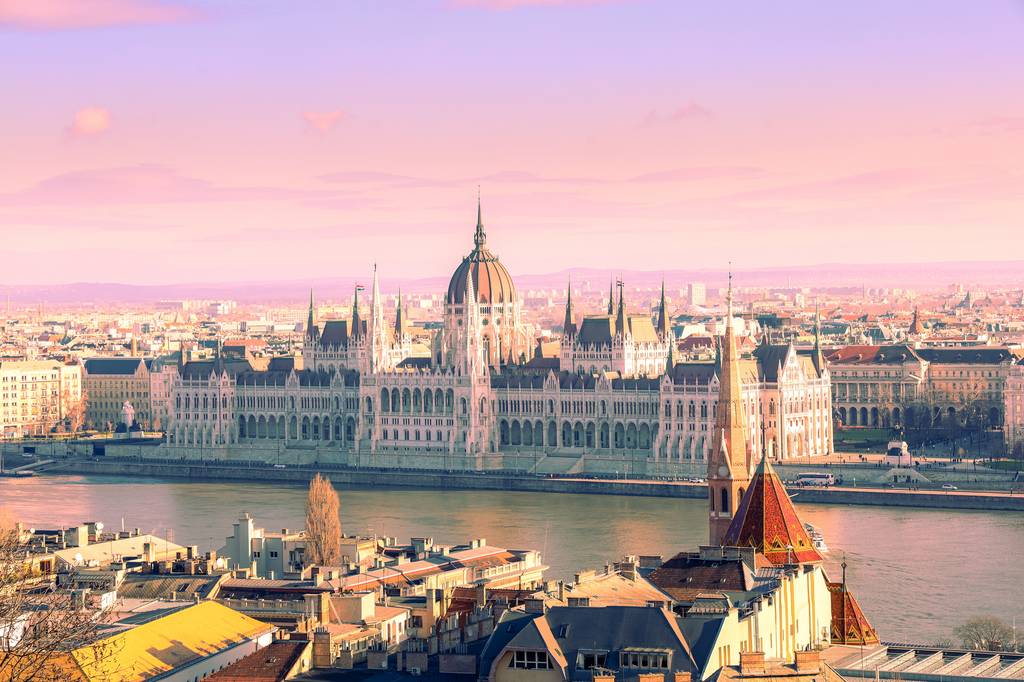 Breathe in the European air and walk through the old cosy streets. Hungary is the slice of Europe where they are willing to accept you without PCR if you have vaccinations. And Sputnik counts here, too.
Of course, Hungary is, above all, Budapest with its magnificent building of the Parliament, the Buda Fortress and a string of bridges, headed by the legendary Széchenyi Bridge.
If you are interested in the whole country, go from east to west. It takes about seven hours to drive without stopping and you'll see all the most interesting and beautiful things. Old fortresses, national parks, UNESCO monuments, picturesque waterfalls, mysterious caves and mineral lakes. However, why without stopping? You can and should stop – you won't be limited to seven hours but you will have a great Hungarian vacation!
Macedonia
You can visit a medieval town, check if Ohrid has 365 churches the same number of days in a year, take a boat trip to the bottom of a huge canyon, ride an elevator to the top of the cross, visit an ancient Greek polis. Macedonia is a country that knows how to surprise.
In Macedonia, there are not many tourists, so they are especially welcome. And Russians are loved more than anyone else. You will certainly be treated to rakija and sweets, will be told interesting facts about the country's history and will get a discount on souvenirs. Macedonia will fascinate you, be sure!
Slovenia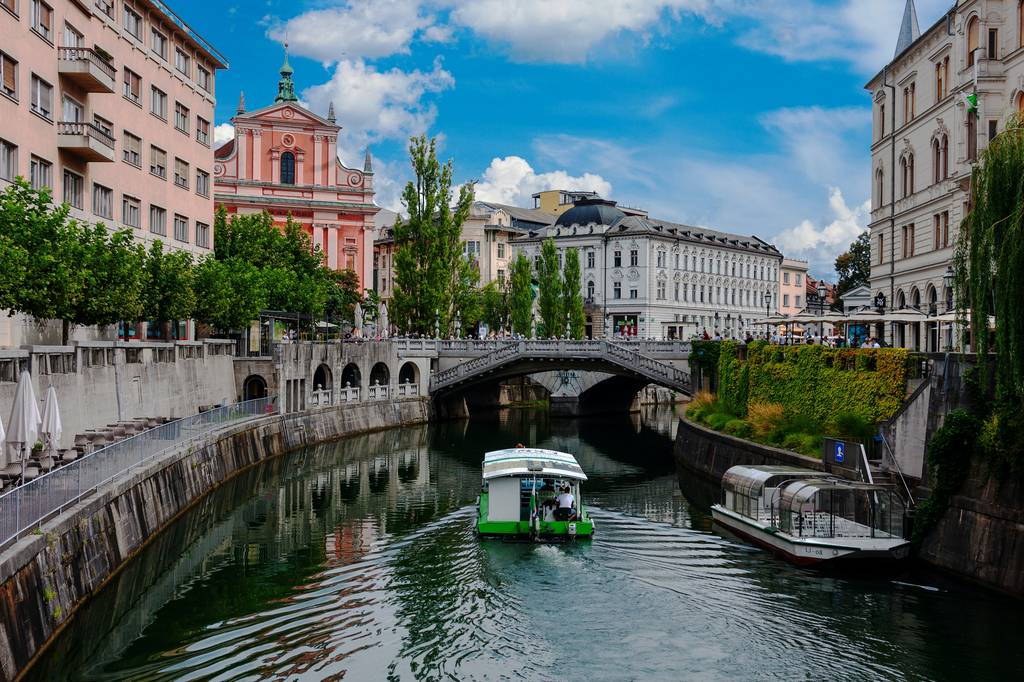 You have never been to Slovenia? It is time to fix it!
The Balkans again and again a country underrated by tourists. In winter one can go skiing in the Alps, in summer time relax at the seaside, and the healing thermal springs and interesting excursions await you the whole year round.
Ljubljana is called a little Prague. Cobbled streets, tiled roofs and numerous dragons – there are more dragons than tourists. Be sure to take pictures at the Triple Bridge, visit Tivoli Park and see Ljubljana Castle.
There are also very unusual sights in Slovenia. For example, in Maribor, the oldest vine grows. Despite its respectable age – 450 years – it still bears fruit. And in Ptujja, the oldest city of Slovenia, carnival takes place, which is included in the top 10 most interesting in the world – Kurentovanje – in fact, it is our Shrovetide.
Where you can soon go with a vaccination without PCR
In principle, you can already go to these countries without PCR, but only on your own. But surely soon there will be organized tours to Montenegro, Georgia, Estonia, and Tajikistan.
Montenegro
All the top locations of the tourist world in one tiny Balkan country. Miami on the Adriatic – Tivat, a slice of Switzerland – Zabljak, the romance of Italy – Kotor, and the local Pompeii – Bar. And how do you like the idea to visit the city of pirates, adventures and legends of the very place where Cervantes saw his Dulcinea?
Montenegro gives a thousand opportunities – to sail on a yacht, wander through medieval cities and olive groves, eat oysters in the farm, climb the wall, which is the second largest in the world after the Great Wall of China, to dive, and even see monuments to Pushkin and Vysotsky!
However, it will not be surprising if the local beaches, you forget all your Napoleonic plans. They are so good that you want to leave them only for the sake of Montenegrin cuisine here in the seaside cafe.
Georgia
A trip to Georgia is like a legend – interesting, unhurried, with lots of unique characters, songs, mountains and always ends with a toast. Borjomi, Batumi, Tbilisi – these words are already enough to start packing your bags. And Kakheti – birthplace of Georgian wines, Sighnaghi – city of love, majestic Kazbeg and ancient Georgian capital Mtskheta await you.
But Georgia is also a great opportunity to have a gourmet tour. Khinkali, lobio, chahohbili and so on to infinity. A feast here is a ritual, where delicious food and fine wine is accompanied by melodious songs, emotional dancing and, of course, toasts again – philosophical, witty and simple as life itself.
Estonia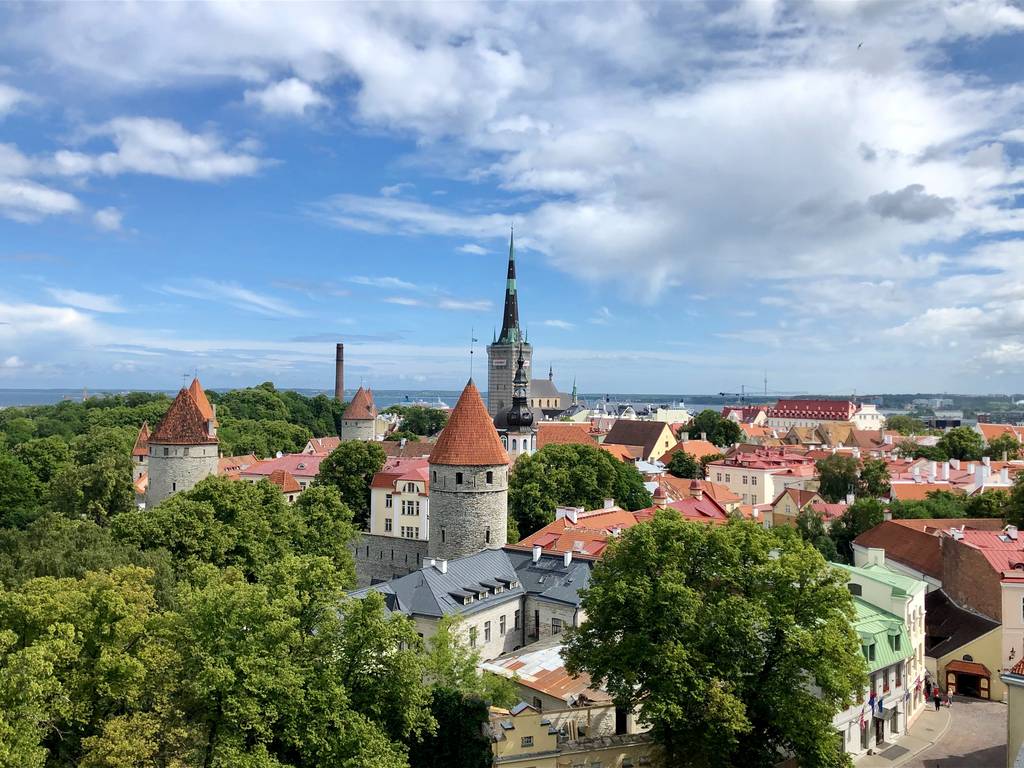 A country of elven language, medieval streets and progressive inhabitants. Here everything is done online and only smiles in reality. And Estonia also has the highest number of top models per capita. That's why it's like walking down an ancient sidewalk like a catwalk.
And if a delicious table appeals to you more than the fashion industry, remember the words cartulipors, piparkook, mulgikapsid. No, it's not a shorthand or a magic spell. However, yes, the spell is for gourmands and lovers of Baltic cuisine.
Well, a total immersion in the Middle Ages is guaranteed by the Old Town of Tallinn – it is worth to come to Estonia even just for the sake of it. As well as for the famous Vana Tallinn liquor. And for the Estonian Peter, Tartu. And for "the country of marshes" Soomaa. And for the Instagram castle in Narva. So, you know, Estonia is a must visit!
Tajikistan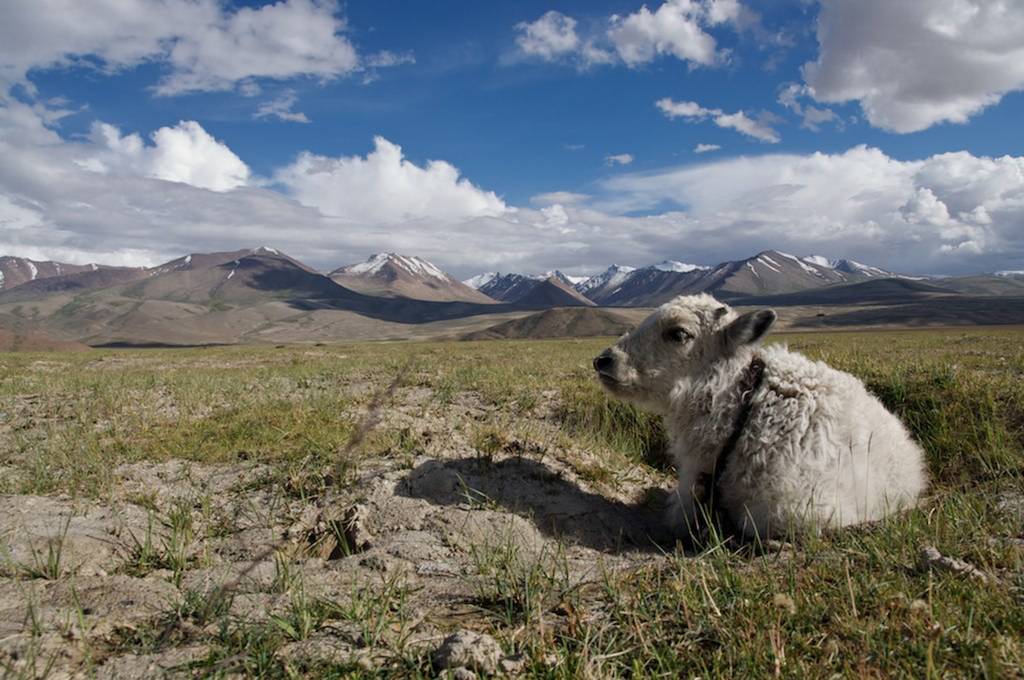 Have you heard about Zoroastrian civilization Sogdiana? You have a great opportunity to see its monuments – just four hours by plane and fabulous Tajikistan will meet you in the sun and mysterious antiquities. Pamir and the Great Silk Road, thermal springs and the very civilization of Sogdiana.
Tajikistan is one of the oldest states on Earth. Unknown to the general public Khujand, Isfara, Pendzhikent. Meanwhile, these are cities, whose age and cultural values are superior to many leaders of world tourism. As for Dushanbe – the city of fairy tales and legends – even the monument here has a crown made of solid gold and weighs as much as 10 kg.