Nice – the resort of aristocrats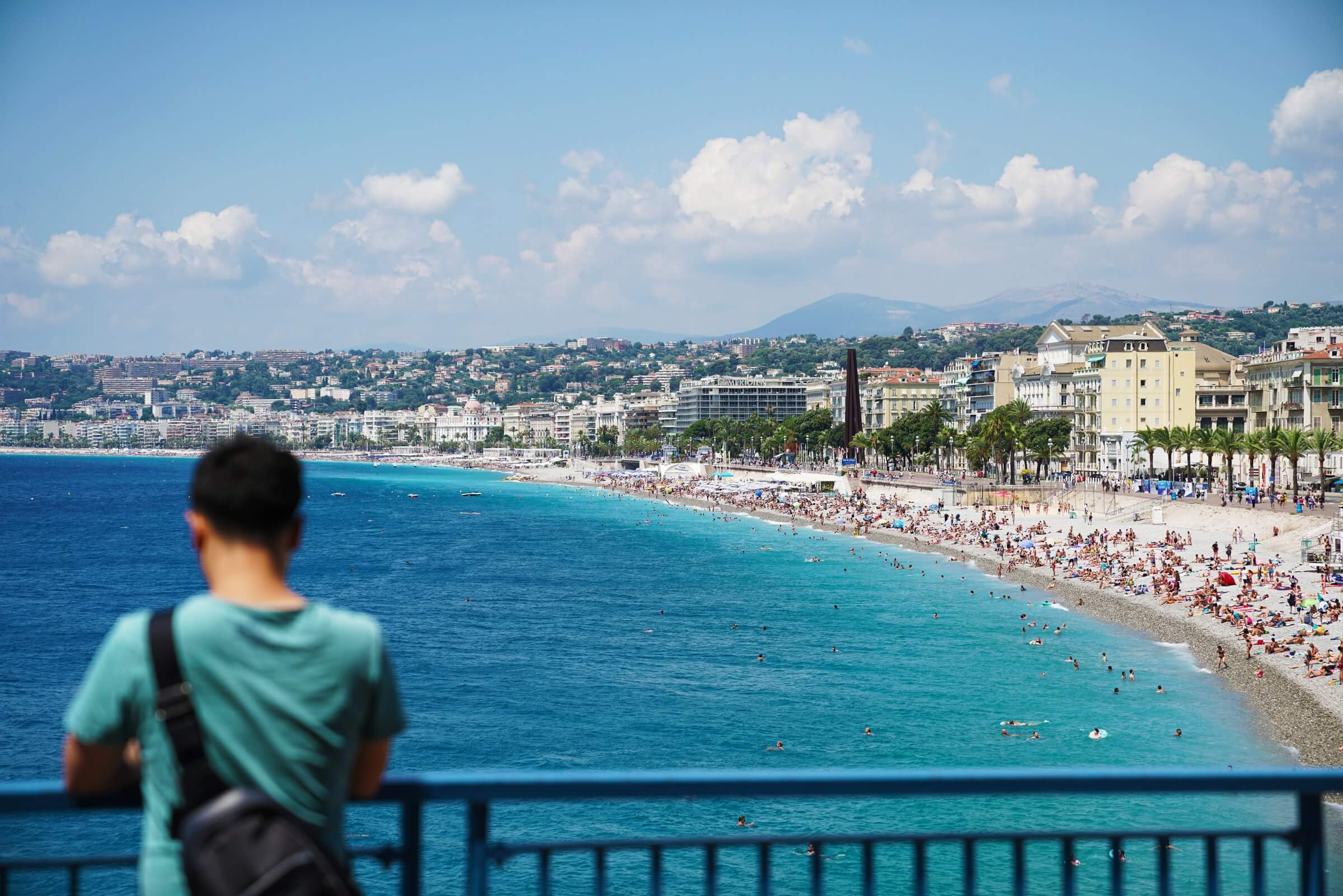 Nice is associated with luxurious vacations and a life of leisure. Find out what impression the city leaves on tourists, prices in 2022, beaches and attractions of the most important resort on the Côte d'Azur.
France welcomes tourists from the Russian Federation. For convenience, we give pre-dedicated prices for trips and flights. Information about visas and flights may not be up to date now, please check official resources. Take a look at the list of open countries.
Contents:
The look of the resort
Nice is famous for its fashionable hotels, chic shopping, pleasant vacations by the sea, historical sights, interesting museums and the famous bazaar, where on Mondays they sell antiques and on other days – fresh vegetables, fruits and fish. In Nice there is beauty everywhere, a riot of colors and smells. The viewpoints offer amazing views of greenery and sun-drenched coastline.
Polis on the Mediterranean Sea was founded by the ancient Greeks. At the time of Queen Victoria the French aristocrats loved to stay on the Côte d'Azur. The tradition continues today – Nice is full of luxurious hotels and gourmet restaurants.
In Nice it is easy to get around, easy to take public transportation and pleasant to walk. The urban space is arranged simply – for people, so it's cozy.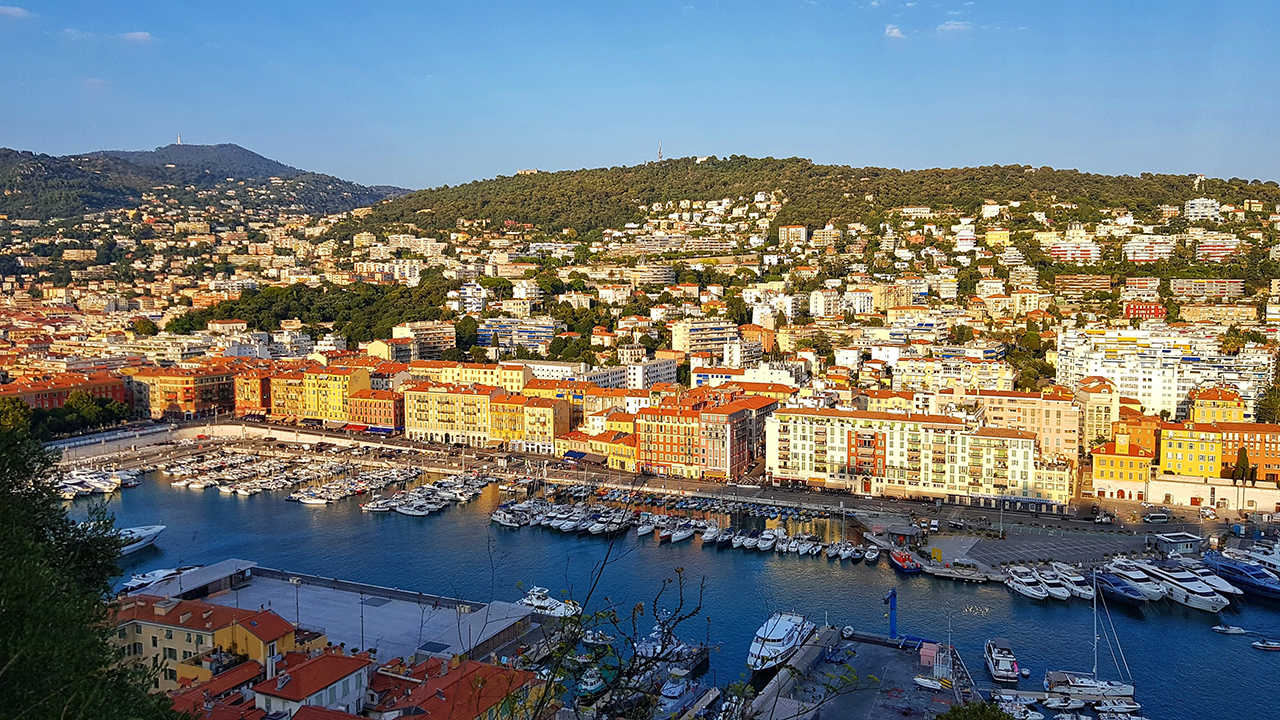 Nice is chock-full of luxury hotels and gourmet restaurants. Photo: unsplash.com / @lazargugleta.
Tourists' impressions of the resort
Almost all tourists really like Nice – the resort falls in love at first sight with a unique light atmosphere, a romantic halo of holiday life, mild climate and stunning water color.
And Nice is also very conveniently located, and it is convenient to drive along the Cote d'Azur and the Ligurian coast of Italy.
Lyudmila Danilova: "I've never seen such a concentration of cast-iron lace anywhere before! Balcony railings and grids (from tiny at the French windows to majestically encircling luxurious mansions and profitable houses), big and small, complex and simple, ancient and relatively modern – it is amazing! And also Nice surprised the possibility of hiding, sheltering, "going into the shade" to remain one-on-one with what's inside. It's like a busy street, but you turn into an alley and there's no one there."
Victor Hugo Boulevard in Nice. Photo: sesambrotchen / unsplash.com.
Prices in Nice
Vacation prices in Nice are high. A modest double room in a gesthouse costs 30-35 €, and in a 3* hotel – 45-50 €. To stay in royal suites of ABA Luxury B&B – Place Masséna 5*, even in low season you must pay from 230 € per night. Look for tours to Nice on Travelate, hotels on Hotelluk.
Express buses from the airport to the city take 6 €, cabs to the center of the resort cost 30 €, and city bus fares are 1.5 €. An L'OpenTour Bus ticket costs 22 € for a day and 25 € for two days.
If the hotel does not have its own recreation area by the sea, tourists go swimming at municipal and paid beaches. In Nice, admission to a paid beach costs 13-35 €. Aquashouses sell for 10 €. An hour boat ride on the sea will cost 25 €.
Food in restaurants is also not cheap. The average bill for two in fast-food establishments is 18-22 €, in a cheap cafe – 28-35 €, and in a regular restaurant – 40-60 €. Prices for meals in fashionable establishments will not surprise only tourists with a fat wallet.
Saving in Nice is difficult, but if you want to spend less money, buy ready-made food in large chain stores, like Casino. There it is many times cheaper than lunch in a restaurant.
Ekaterina_Mokk: "The prices, of course, are a load of crap. We ordered fresh orange juice for our child for 5 €, pizza for 15 € and wine for 30 €. In total 50 € (3500 rubles). Several thousand rubles for three items in the check.
Evening Nice. Photo: lazargugleta / unsplash.com.
Beaches
Beaches of the Cote d'Azur are pebbly. The edges are not sharp, but in the middle of the day the pebbles get very hot in the sun. It's more comfortable to swim in aqua shoes! You can enter the municipal beaches for free and the private beaches are fenced off. The water entrance is shallow and the depth starts close to the shore.
The city free beach with pebbles and cobblestones stretches next to the famous English promenade. This is not the cleanest place for recreation at sea, so tourists prefer the more decent paid beaches. There are about two dozen such beaches near the historic part of town.
If you like sand, go to the beach at Villefranche-sur-Mer, on the outskirts of Nice. You can easily get there in 20 minutes by bus 100.
When you land at Nice airport, the first thing you see is a long beach that runs along the Côte d'Azur. Of course, your first desire is to swim in the sea of incredible color. The feeling when you walk on such large stones is not the most pleasant. When you go into the water – the pebbles are smaller. Your feet are getting used to it, they're adapting. Then you remember that this is the Cote d'Azur, the south of France and Nice. You relax and enjoy your vacation.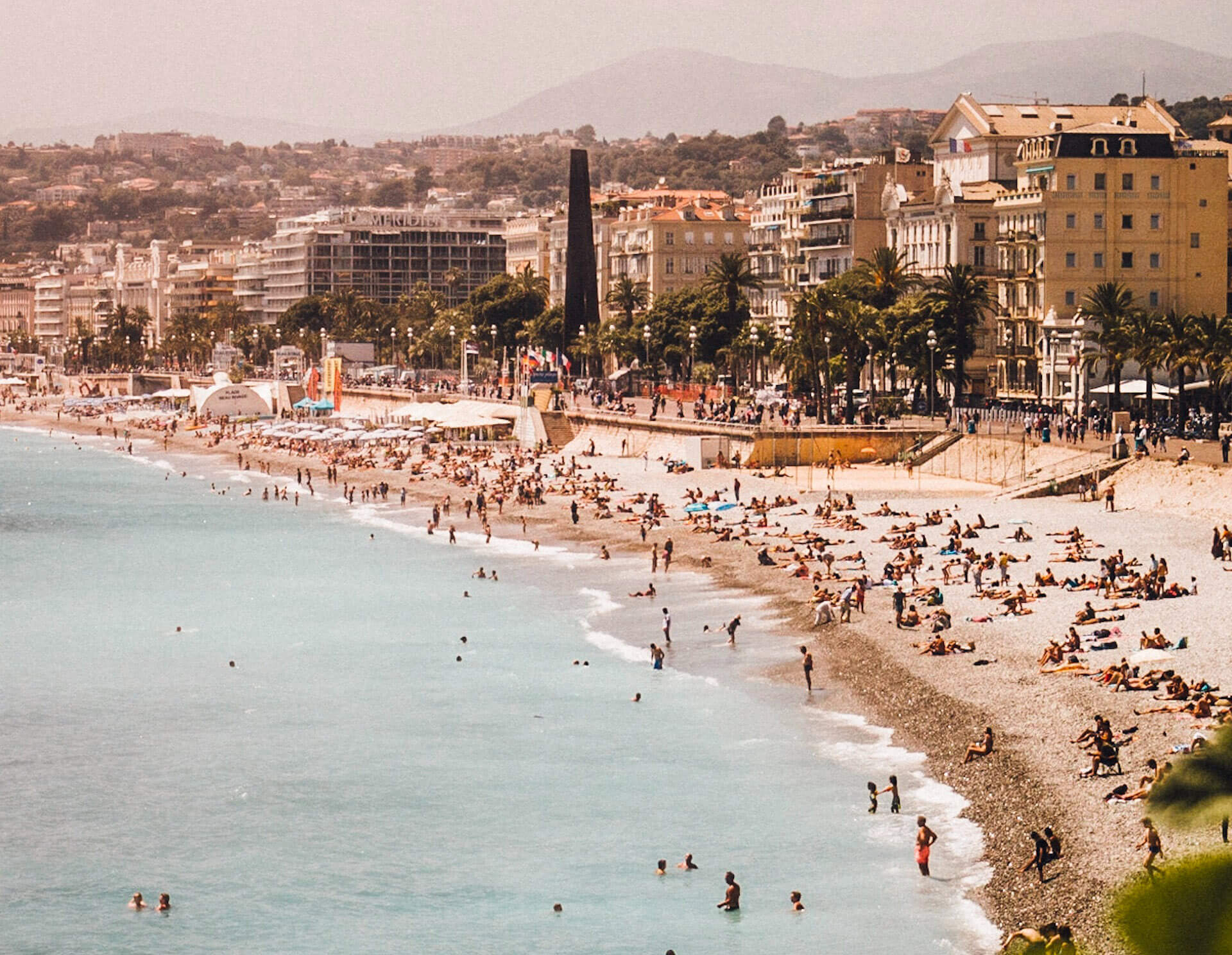 The beach in Nice. Photo: _johnjase / unsplash.com.
What to see
Resort Nice is already an attraction in itself. Vacationers delight in the monuments of the Old Town, the Cathedral of Saint-Repard, the Palais Valroz, the Chapel of Mercy, Charles Felix Square and other architectural masterpieces of the resort. Extremely good seaside promenade – the picturesque Promenade des Anglais. The stylish street with old mansions, luxury hotels and gourmet restaurants stretches along the coast for 6 km.
During the holidays in Nice tourists from Russia gladly visit the St. Nicholas Cathedral, the Church of St. Nicholas and St. Alexandra, as well as the graves of famous compatriots in the Russian cemetery Cocade.
According to reviews, from Nice are popular excursions in Russian to Monaco and Cannes. They cost 65-69 €. A trip to the Cote d'Azur is more expensive – 109 €, and you can get to the lavender fields of Provence for 140 €.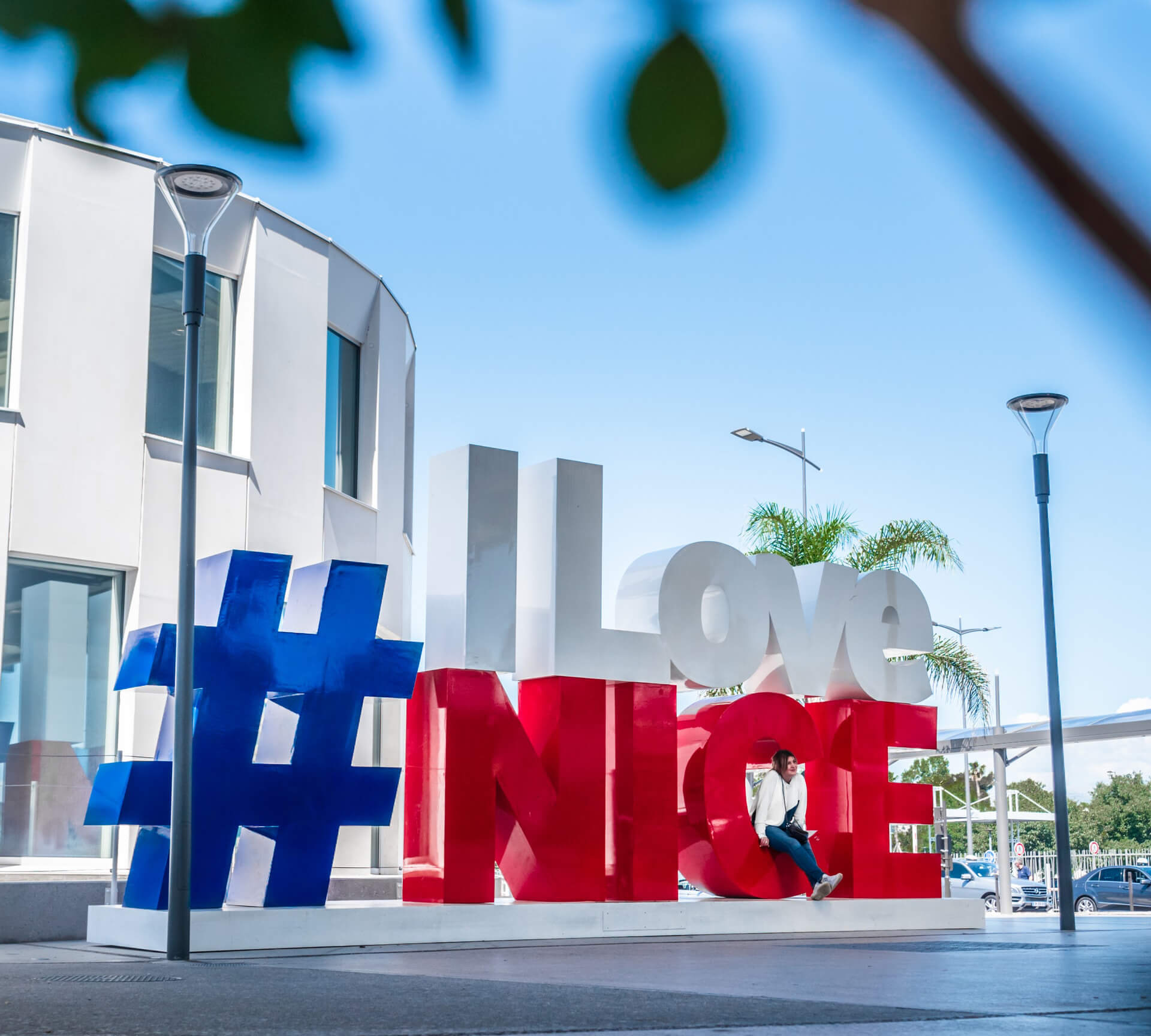 Located on the "Place des Fountains", in the heart of Nice. Photo: chriscurry92 / unsplash.com.
Holidays with children
In Nice, the beaches are pebbly, there are no stretches of shallow water, so parents with little ones prefer more beach-friendly resorts. With school-age children, it's fun to go to the Florian factory to see how the famous sweets are made, visit the historical museum, and take a trip to the picturesque surroundings of Nice.
Worth the trip
Nice is a great resort for the affluent and young. Families with children should choose less posh and quieter places with nice beaches and shallow entrance to the sea, such as Juan-les-Pins or Saint-Tropez.
A whole vacation in Nice is expensive, but a visit of 1-3 days is affordable to everyone. If you want to see the resort capital of the French Côte d'Azur, come on a tour and enjoy the magical atmosphere of Nice!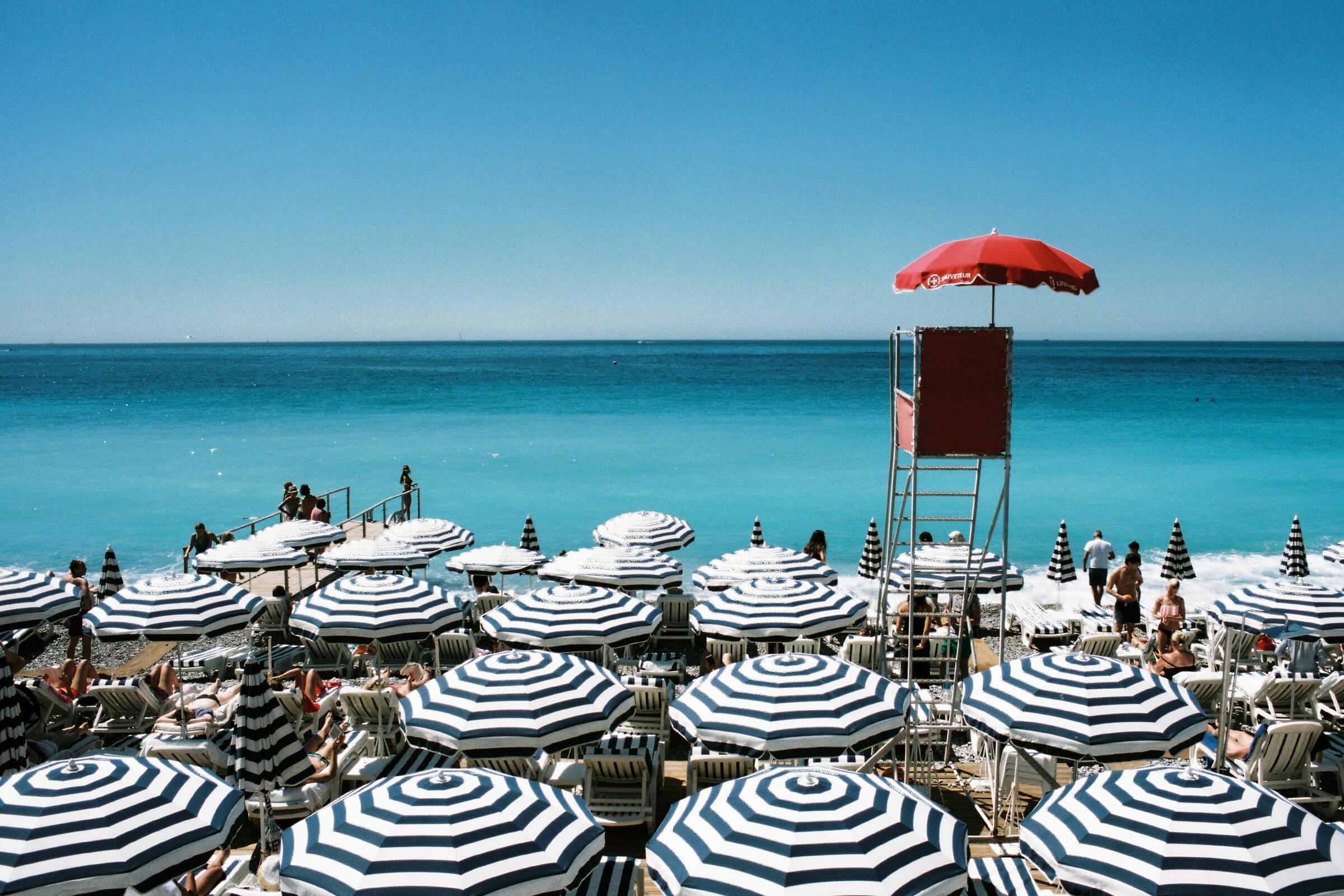 A whole vacation in Nice is expensive, but a visit for 1-3 days is accessible to everyone. Photo: nickpage / unsplash.com.