When is the best time to go to Italy?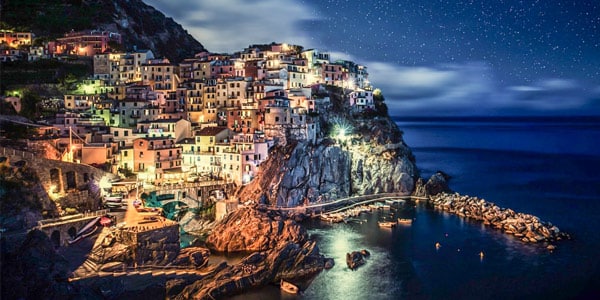 The answer to the question of when it is best to go to Italy depends on the goals of your trip – it could be:
Vacation at the sea
Curious tours and a cultural program
Shopping during the sale period
Active recreation in the mountains
Independently exploring the regions
Recreation on the lakes
Sometimes it is possible to combine several goals in one trip, but it is always important to prioritize.
Let's sort it out and choose the most suitable month for your holiday in Italy
Vacation at the sea
When is the best time to go to Italy for a seaside vacation? My favorite month for a holiday at the beach is September and the first decade of October, because the sea is ideally warm, and all Italians are out of vacations. I would also recommend the first three weeks of July.
The most expensive month for a vacation at sea in Italy is August. Prices in restaurants, hotels, beaches explode by 2-3 times. Since all Italians traditionally go on vacation in August, then plan holidays and book a hotel in the last month of summer to at least six months. Inexpensive options for vacation at sea in the last month of summer does not happen.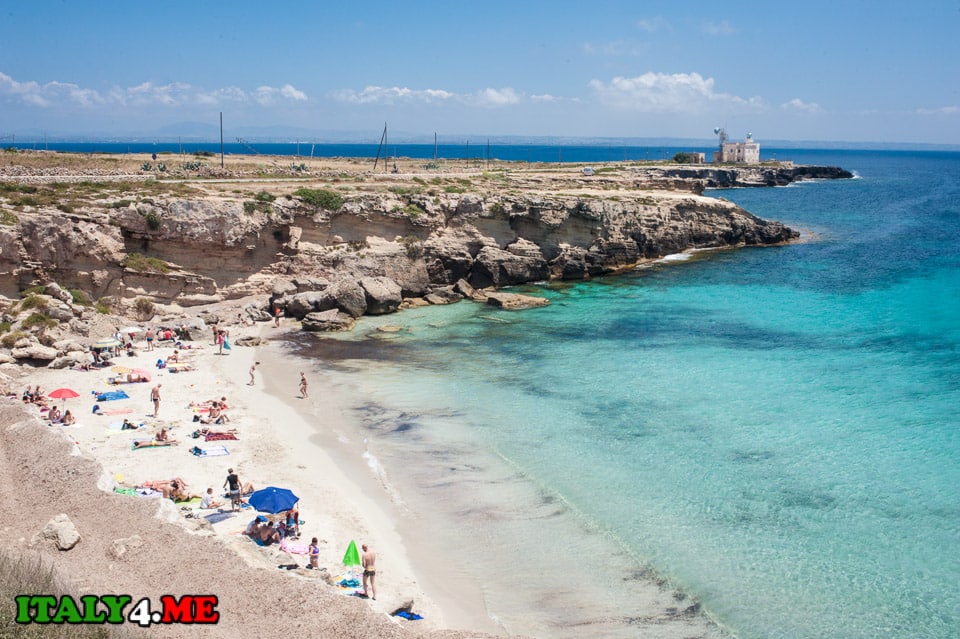 In Sicily the bathing season sometimes begins in late May, but it depends on the mood of Mother Nature. In any case in the south of Italy in summer temperatures rarely fall below +25.
At the end of April and the beginning of October (low season and prices are several times lower) we traditionally with my family and friends for 3 years rest in thermal springs on the island of Ischia.
You will find the articles useful:
On excursions
If you are coming to Italy for the first time and your goal is to learn about the history and cultural heritage of the country of the sun and wine, I advise you to start with this article.
Tourists go to Italy for excursions all year round – the most popular city, of course, is Rome.
Approximate periods of the lowest flow of tourists: from November 20 to December 15, from January 14 to February 10.
Super high season: from April 20 to May 10, from February 20 to March 10, from December 25 to January 13 – planning a vacation on these dates, I advise you to book a guide at least 2 months in advance, and ideally just after the purchase of airline tickets. It is worth considering that the dates adjacent to the major religious holidays – Easter, June 29 (St. Peter and Paul), August 15 (Ascension of the Virgin Mary), December 24-25 (Christmas) – there is always a high demand for all types of tours, especially to the Vatican.
High season: March to November.
I recommend not to be guided by the weather forecasts in planning a cultural holiday, as a good guide will always find the best time for you to start sightseeing and a comfortable route. For example, in the summer, when the crowds of tourists suffer from the heat or in line, we just start our tours at dawn and admire the great beauty practically alone. We take care of museum tickets in advance and, of course, don't waste time and energy waiting in lines.
Shopping and sales
Traditionally, sales in Italy begin on the first Saturday of January and July, lasting up to two months. Shopping in Milan or Rome can be perfectly combined with a cultural program.
Do not forget that there are outlet centers near Rome, Florence and Milan, which are open all year round and for which you can find one of the days of your cultural holiday.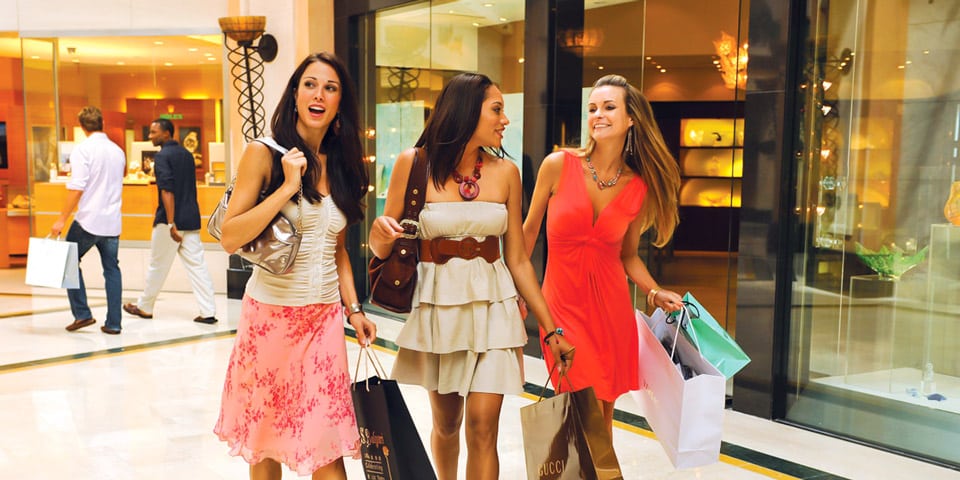 I advise you to read about:
Holidays in the mountains
The season at ski resorts in Italy begins in December and lasts until the end of March. The classic is the Dolomite Alps (Dolomiti). Fly to Malpensa or Bergamo airport, and from there take a transfer or public transport to the desired resort.
The detailed articles about:
Independent travel
If you have already visited the major and most popular cities in Italy, it is time to explore the regions of Italy on your own by rental car.
My favorite months and destinations:
June through September – Umbria, Abruzzo.
Months except January, February, August, December Sicily, especially the west near Trapani.
For the northern regions – Lombardy, Piedmont, Emilia Romagna, Veneto – I suggest traveling from May to the end of September.
The regions to the south of Rome are interesting and guaranteed comfortable to get acquainted with from April to the end of October.
Recreation on the lakes
Northern Italy has some of the most beautiful lakes in the world – Como, Garda and Maggiore. I know tourists who vacation on the lakes and in winter, but still, given the geographical location is better to choose the period from May to September. It is important that even in summer the water can be cool, but at the lakes go first of all for admiring nature and quiet rest.
I really like Como in April and September, here is a detailed report of our trip for 3 days from Milan.
On Lake Garda is one of the best amusement parks, Gardaland, it makes sense to visit it with children during the summer vacations.
If you still have doubts about where and when it is better to go to Italy, I will be glad to answer your questions in comments.
When is the best time to go to Italy?
When to go to Italy for beach lovers, when is better to vacation in Italy for snowboarders and skiers? You need to come to Italy at different times. Of course, the best time to visit the beaches of Palermo, walking around Bologna (the birthplace of Spaghetti Bolognese!) and skiing on the snow-covered slopes of the Alps will be different.
From 25.08-10.09 is action with a cashback of 20% for tours in Russia. You need to register your MIR card and book a tour at Level.Travel (promotional code for 1500 ₽ when buying from 70,000 ₽ – LT-SEPT-RU1) or Travelinka (promotional code for 1000 ₽ when buying from 60,000 ₽ – AF1000travelinka). It's more advantageous with a tour, because that way you get cashback for everything – flight, hotel, transfers.
When to go to Italy
When is the best time to go to Italy? The most expensive months to visit Italy are August and December, and the cheapest is February and March. Budget travelers can visit Italy in spring and fall .
When best to go to Italy for a beach holiday on the Adriatic Sea – from mid June to mid September.
When to go to Italy for sightseeing holidays – from April to October.
When to go to Italy for shopping – during winter (January, February) and summer (July, August) sales.
When to go to Italy for skiing – December, January, February.
When to go to Pompeii in Italy – from November to April.
When best to vacation in Italy in Venice without tourists – January.
When best to vacation in Italy for budget tourists – April, June, September and October.
The best time to visit northern Italy – April and September.
Tours in Italy
Travelata's search shows the best prices for tours to Italy. In the peak tourist season, prices are 2 times higher than in the off-season.
Weather
Italy is a large country, where each region is subject to its own unique weather conditions. Northern Italy borders Switzerland and Austria, the peninsula itself is on the Mediterranean Sea closer to Africa. So Italy has colder weather in the north and warmer weather in the south. All these features affect when it is better to travel to Italy for vacation.
Northern Italy (Milan, Venice, Genoa)
Destination Date must be no greater than 30.
Destination Date must be no greater than 30.
Destination Date must be no greater than 30.
) tends to have hot summers, harsh winters, and moderate temperatures during the rest of the year. It snows in the winter and can rain in the summer and off-season. The Alps have a real snowy fairy tale in winter. The minimum temperature is -1 degree in winter and +28 degrees in summer.
Central Italy (Rome, Florence)
Winters in Central Italy are shorter and milder, while summers are hot and sunny. Snow is rarely seen in winter, especially in Italy.
Destination Date must be no greater than 30.
Destination Date must be no greater than 30.
. Precipitation is more common on the west coast. The Apennines get a lot of snow in winter and a lot of rain in summer. The minimum temperature in January is +4 degrees, in July +31 degrees.
Tiberius Bridge in Rimini
Southern Italy (Naples, Amalfi, Bari)
Southern Italy (
Destination Date must be no greater than 30.
Destination Date must be no greater than 30.
) has a Mediterranean climate with hot summers, mild winters and very little rain. The spring and fall months can be unpredictable, but the weather in the south is usually warm and sunny. And the farther south you go, the warmer it gets. The minimum temperature is +4 in winter and +29 degrees in summer.
Islands (Sicily, Sardinia)
The Italian islands have the least precipitation and the sunniest and hottest weather. Winds from the Atlantic bring a refreshing ocean breeze, which helps to take the heat and humidity off the islands. It is not uncommon to have warm days in the winter. The minimum temperature is +9 degrees in winter and +30 degrees in summer.
Water temperature
In winter, the water temperature in Italy is +9 +17 degrees, no one swims. In summer the water heats up to +23+26 degrees. If you decide when to go to Italy for a beach holiday, the sea is cool in May, better in July and August. The bathing season starts the earliest in Sardinia, where in late May the water temperature is +22 degrees. On the Adriatic Sea swimming begins in mid-June. By the way, the Mediterranean Sea is one of the most beautiful seas in the world.
How much does it cost to get a ticket to Italy
High season (June – August)
High tourist season in Italy is in summer months. Recreation with children is popular in summer. Very good beaches in Ostia and Tuscan Riviera, there are beach chairs, umbrellas, beach volleyball courts, playgrounds, bars. In large cities there are a lot of tourists, great weather, and prices of airline tickets to Italy are increasing. In summer
Destination Date must be no greater than 30.
Low season (November – March)
Low season is in the winter months. Tourists are less, and accommodation is much cheaper. At this time in Italy come budget tourists for excursions. The exception is the ski resorts, where there is great demand in winter. Airfare to Italy during low season is 40-50% cheaper.
Off-season (April-June, September-October)
In the off-season there are not as many tourists as in summer, and airfares are lower. In April-June and September-October go to school, so holidays with children are not so popular. For beach vacation in May-June you should choose Southern Italy. If you travel in the off-season, you can save 50% compared with the high season and 20% compared with the low season.
Festivals in Italy
In Italy there are historic and religious national holidays, medieval tournaments, gastronomic festivals and sporting events. The most interesting events and festivals in Italy.
Fiera di Sant'Orso (January) – Festival of St. Ursus in Aosta, which has been held for hundreds of years.
Carnavale di Viareggio (January) is one of the most fun events in Italy.
Carnevale di Venezia (February) – the famous carnival and masquerade in Venice.
Battle of the Oranges (February) at the Jewish Carnival in Italy. A 3-day fruit fight that has been taking place since 1808.
Snake tamer procession (May), a festival in the medieval town of Cocullo.
Summer music festivals (June-August) take place in different cities. For example, Opera in the Arena di Verona in Verona, Puccini Festival in Torre del Lago in Tuscany, Stresa Festival on Lake Maggiore, Umbrian Jazz Festival in Perugia, Locus Jazz Festival in Locorotondo, Kappa Futurfestival in Turin.
Ferrara Street Musicians Festival (August), an international event in Ferrara dedicated to street art and music.
Regata Storica (September), a historical regatta in Venice.
Fiera di Sant'Ambrogio (December), held in Milan, marks the beginning of the festive season and the opening of Christmas fairs.
Now you know when to go to Italy for a beach holiday, when it is better to rest in Italy for skiers and snowboarders. The country is so big and so interesting that you can come here all year round. Read also: