What to see in France in 7 days
Routes through France can be divided into two groups: familiarization throughout the country or thematic routes by region. In order to fully tour the whole country, it is better to plan at least two weeks. This is when you run through the most beautiful sights in different parts of the country. If you don't have a lot of time, you can focus on one region to learn more about the local culture rather than "galloping through Europe."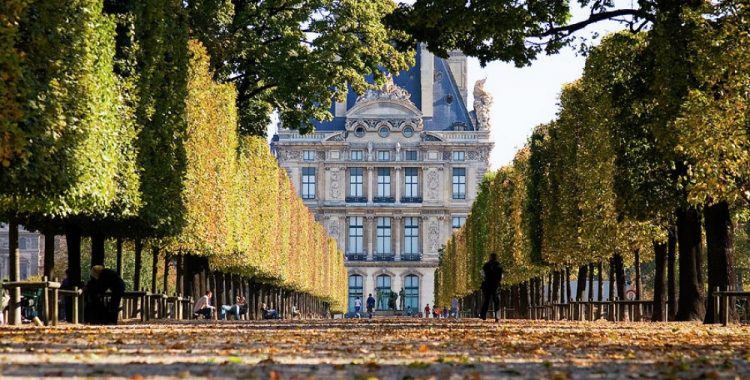 As always, it is more flexible to travel by car, but there is a problem of parking. If there are at least three of you, as a rule, by car is also noticeably cheaper. If you travel alone, the public transport will be cheaper (especially considering that the main highways in France are paid and cost about 7 euros per 100 kilometers). In major cities to travel by train is quite convenient, but with the villages is worse: there you have to catch a bus, which sometimes runs once every half day. Therefore if you are interested only in big cities, it's better to forget about the car (hassle with parking, fines, roads). But if you are interested in the Association of the most beautiful villages in France, the car is to help you!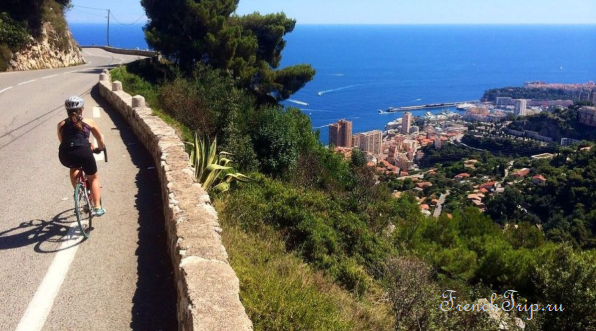 Thematic routes in France:
Themed itineraries in France focus on either historical or natural landmarks. Also, many regions have their own "Wine Routes", although directly it can be called a "route" only in Alsace, where everything is located along one road. In other cases, it is more of a network of different routes linking different wine destinations.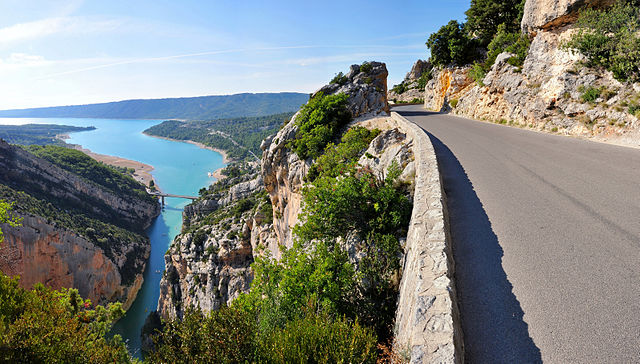 France sightseeing routes:
The sightseeing routes in France will allow you to get to know the country or its individual regions better, depending on your preferences and abilities. If you're planning your trip to France but don't know how best to organize everything, these detailed itineraries will allow you to prioritize your sightseeing time and choose the right cities for hotels for the duration of your trip.
Of course, you can adapt each itinerary in France to suit your goals and capabilities. It's worth considering them simply as a model from which to draw when planning your travel itinerary.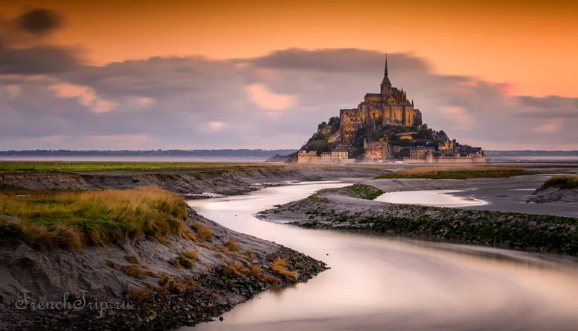 Regional routes in France: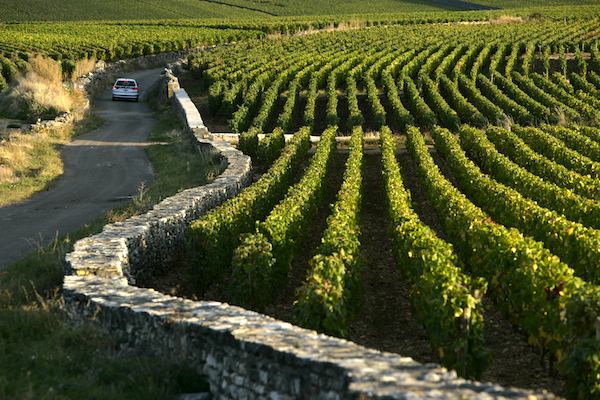 Themed wine itineraries in France:
19 Comments
Thank you for your website. This is not the first year we have spent our summers on the Côte d'Azur. This year we want to do an interesting road trip. Your top 10 travels section is very interesting. Is it possible to contact you and get more information, or to develop a personal itinerary. (Including maps, hotels, restaurants, places to stop….) Respectfully Nellya +7 926 668 44 55
Nellie, hello! But, unfortunately, I do not work out personal itineraries. It turns out too expensive for travelers or not profitable in terms of time / money for me, because I live in Europe. I wish you a good holiday!
Good day. Very interesting routes, would like to get acquainted with the city of Limoges. Advise which route is the closest to this city?
Hello, can I ask you a question? We live in America and really miss Europe. We have an idea for a slightly unconventional trip to France. Are there any Russian-speaking residents of the country (who speak French, of course) who can take a ?day or two and work as a guide? How can they be found? Imagine a separate hotel accommodation, but here's need a person to help where where what as what, etc., Or any other ideas, perhaps someone has already thought of unusual ways, routes and services to admire the country and have a good time. Interested not only in France, other cities in Europe, too, would be happy to visit, but the same pattern. Thank you!
On Switzerland I can help, in Zurich :). Write to [email protected] if you want . For France, just my website.
Good afternoon. Can you please tell me if to go to France for 14 days with a family of 5 people (three children) (active recreation, to see as much as possible) how much money do I need, without a flight? Thank you, Anne.
Well, Holy crap, well, how can you estimate so? For some active rest, maybe – five hours to walk around town and eat shawarma. For others – to visit five museums, ride a horse, go to the Moulin Rouge, dine at the best restaurants in Paris, take five tours, and even party at night with Dom Perignon! Well, different prices! Moreover, someone will spend 14 days in Paris and the surrounding area, someone to travel around all of France. Maybe those 14 days will be a cheap bus tour with overnight stays on the bus. Or maybe moving on the expensive high-speed trains? Well, how do you compare? Especially children, everyone gets something different… Maybe out of the two weeks you plan to spend three days at Disneyland only in high season. Or maybe you're planning to hike through churches and museums on free days…
Two weeks, and to see everything, and five people would be expensive. Hotels alone will probably cost you at least 1500 euros, with that kind of company, plus travel, plus food, plus a cultural program. It is unlikely to come out less than 5,000.
In general, the principle of travel planning should be as follows: first you have to decide what in general is planned? Museums, attractions, or just strolls around town. Next, for this case selected hotels. They will be separate and the biggest item of expenditure. If the budget is tight, it is better to book an apartment and eat at least in the evenings at the hotel. And at lunch in many cities there is an analogue of a business lunch. Then the program is retouched to suit the possibilities. Again, cultural leisure? Great. Museums are usually free for kids. And if something from the private and popular, like the same Disneyland, then immediately the costs increase at times. Well, then – have the money – you can include tours, trips to ships, the Eiffel Tower, the Moulin Rouge and gourmet restaurants. No money – we can do with a walk around the city, inexpensive restaurant or even traditional sandwiches in the fresh air in the park, and so on.
And immediately it is obvious that if the budget is limited, it is better not to make circles all over France, but to go to Paris and something significant around, where you can find inexpensive and convenient train / bus tickets, for example. Rouen with Jeanne d'Arc, for example. Not far away, inexpensive would be. But Mont Saint-Michel will almost certainly be expensive, especially if you don't have a car and stay right on the mountain. That is, even a trip to Mont Saint-Michel can cost anywhere from 150 euros per company to… 500? 1000? So how can we assess in that case, how much will a trip for a group of 5 people cost?
Some places are fundamentally expensive, such as Paris, Saint-Tropez, or Mont Saint-Michel… And some are inexpensive. In Alsace you can find an apartment right in the old town in an old building for 50 euros. But you can also find an apartment for 300 euros.
So it is impossible to say the budget of a trip by such parameters as the number of people. Especially in France, where prices can go to infinity.
I was surprised by your last answer – I do not get the feeling that it was written by a person who has long lived in Europe and is well acquainted with the local cultural traditions. I'll say nothing about Don Pérignon (probably, the one from Brazil)…
Lina, you see, you didn't miss the possibility to tease even about misprints (even a blind typing person without Russian script on the keyboard and with a kid jerking every five minutes), and even on the slight irony about the vagueness of the request you immediately expressed your "Fi". When you are asked how much it costs to live in Moscow for five people, what will you answer? 100 000 rubles a month? Or did you ask at least, is assumed to live in a mansion on the Arbat, and with personal servants and a driver, or in communal housing on the outskirts of Medvedkovo? I have written so many times, even on the difference in the cost of the same tickets, as many as four times. How then to assess the cost of travel? You need to sit down and count for yourself. The only option. ?
What to see in France
France is the most romantic and fabulous country in Europe. Many people dream of visiting the capital of France – Paris. Not without reason there is a popular phrase: "To see Paris is to die! (author Ilya Ehrenburg). To all "survivors" after visiting the French capital, we recommend to go on a trip around the country. Beyond the Eiffel Tower, no less fascinating sights await you.
The most popular places to visit
1. Mont Saint-Michel
Mont-Saint-Michel Cathedral on the island, Normandy, Northern France
On the northwest coast of France is a small rocky island. On the island rises a fortress that looks like a fairy tale castle. The island is surrounded on all sides by the sea. In the past, to get here you had to know the tide tables, but even that could not save you from dying in the quicksand. Now a narrow causeway leads from the mainland to the island. Through it annually 3 million tourists visit the monastery of Mont Saint-Michel. It is probably the second most popular public view after the Eiffel Tower. In good weather, the spire with the figure of the Archangel Michael, the abbey's patron saint, gleams in the sun. It's a sprawling city with a monastery, churches, a cemetery, souvenir shops, narrow streets and even an oyster farm. A serving of oysters costs only 6 euros, but don't forget to take a bottle of good white wine – you'll need it.
2. Versailles
The Garden of Versailles in France
If you are tired of the bustling capital, go to Versailles. And if Paris is the city of love, Versailles is the city of celebration and vice. A package ticket costs 27 euro, and includes a visit to the palace, the park and an audio guide. You can buy a separate ticket to the palace, separately to the park. Versailles before the revolution was the official royal residence. And now it is one of the most popular destinations in tourism.
3) Chamonix
Chamonix in France
France attracts not only lovers of history and ancient architecture, but also skiers/snowboarders from all over Europe. The main center of attraction is the ski resort of Chamonix. This is the site of the first Olympic Games in modern history. Even if you do not ski or board, Chamonix is worth a visit for the breathtaking views and clean Alpine air. Everyone else is waiting for about a hundred tracks with a total length of 170 km.
What to see in France in the fall?
4. Forest and the palace of Fontainebleau
The forest of Fontainebleau is one of the symbols of European cultural heritage. It can be found in the works of Impressionist painters (Monet, Renoir), in works of art (Stendhal, Balzac, Maupassant). According to Maurice Druon, it was while hunting in the forest of Fontainebleau that King Philip the Beautiful of France died. The forest represented the land of the French crown.
Tourists visit the forest for hiking, horseback riding and rock climbing. There are also bike tours. The complexity of the route and the duration of the route can be chosen individually, and this will depend on the cost of walking (with a guide or without a guide). And be sure not to forget to visit the Fontainebleau Palace, the place where monarchs were born and died and the place of farewell to Napoleon and the Old Guard. The palace is a Renaissance heritage, and the proximity to Paris makes the attraction universally accessible.
5. The Château of Chambord
The Château de Chambord, like the Fontainebleau Palace, is a product of the Renaissance. Some researchers believe that Leonardo da Vinci himself had a hand in creating the castle. Today, it is a truly impressive building with over 400 rooms, over a hundred fireplaces and 77 staircases.
The cost of a visit is 13 euros, parking is 6 euros, and an audio guide is 4 euros. But the most interesting thing is the knight tournaments, which are held in the courtyard of the castle twice a day. The unique show will please both adults and children.
What else interesting to see in France, except Paris?
6. Strasbourg
Strasbourg – the capital of Alsace, a city in France
Strasbourg is the capital of Alsace, a city on the border between France and Germany. It is the parliamentary capital of Europe and a major student center. But that is not what tourists come here for. But to see the medieval architecture and gingerbread houses. The pedestrian center of the city looks like a sketch to Charles Perot's tales. The most festive atmosphere descends on Strasbourg on Christmas Eve. It all turns into a merry fair with traditional treats and Christmas decorations.
The obligatory highlight of the program is to climb to the observation deck Notre Dame de Strasbourg (Strasbourg Cathedral) and examine the ancient astronomical clock (about 300 years old). And most importantly, you can do it absolutely free))))
7. La Rochelle
La Rochelle is a major port city. It is located on the Atlantic coast. First it was one of the centers of the Templars, and then the last stronghold of the Huguenots. The main attraction is the Old Harbor. And tourists can go from here on a boat trip to Fort Boillard. Everyone probably remembers the TV game of the same name))) So to all fans of the game "Fort Boyard" is a must!
8. Lyon
Lyon is one of the largest cities in France and the birthplace of Antoine de Saint-Exupéry. In 2011 the historical center of Lyon was included by UNESCO in the list of World Heritage Sites. The best time to visit is early December, when the city hosts the Festival of Lights. This festival of illumination is characterized by the involvement of all residents in the festivities. Candles are lit in all houses, multicolored lights are turned on all over the city, and the most important architectural objects are painted in different colors of the rainbow.
9. Avignon
France is beautiful not only with opulent residences, but also cozy towns. For example, the city of Avignon, once the Catholic capital of the world. Here the popes spent several decades in exile. All this went down in history as the Avignon exile of the Popes. After his return to Rome, the vast Papal Palace remained in Avignon. In addition, the city boasts well-preserved fortifications. The city is definitely worth a visit, especially during the major international theater festival (Festival d'Avignon).
What to see in a week?
A week is not a long time to try to see everything, but the program maximum is possible. So first of all go to the forest of Fontainebleau (the good thing is that it is only 50 km from Paris). And afterwards you should visit the Palais de Fontainebleau. After that you should visit Reims and the famous cathedral of Reims, which was built in the 13th century. It's also worth spending time here at the Château de Condé. After Reims the next destination is Lyon, then Marseille. On the way back it's worth driving through Toulouse and Bordeaux and visiting La Rochelle. Seven days and exactly seven cities to see another France.
Lavender Fields in Provence
France is a country that is beloved by tourists, but many of them are eager to get only to Paris. We in the article tried to tell you what else is worth visiting in the country, besides its capital. Every year there are hundreds of festivals, a lot of different musical and theatrical events that are worth seeing with your own eyes. And all this against the backdrop of architectural historical buildings, cities, museums. Do not forget that here is available holiday on the Cote d'Azur (which stands alone Cannes), skiing in the Alps and many excursions for all tastes. To see a different France, come to Provence. It meets the best gastronomic delights with a wine heritage. France will not leave anyone indifferent, it has a surprise for everyone.
Approximate cost* of the trip and prices for 2018
The cost of airfare from Moscow and St. Petersburg will be from 15 to 20 thousand rubles (direct flight).
The cost of living depends on the hotel and city, the initial price of 30 euros per night (accommodation for two).
Food: breakfast 5 euros, lunch 10 euros, dinner 15-20 euros (the cost is per person). Wine from 10 euros.
Prices for main attractions: Versailles 27 euros, Mont Saint-Michel 10 euros, Fontainebleau Palace 6.30 euros.
Rental car starts from 90 euros for three days (when booked at the airport in Paris). Naturally, the cost will be lower in the provinces, for example in Lyon the cost is only 19 euros per day.