Italian sketches (Caorle)
Episode 5. In the Veneto region on the Adriatic Sea there is a small resort Caorle. I've been there twice and I want to say a few words about it. This town is popular with Germans, Austrians and Italians. Many have apartments for summer holidays there. To be honest, this year, I even doubted a little, whether I was in Italy, as 80% of the conversation around sounded German. Russian, too, can be met. If you are going alone, there are buses from Marco Polo Airport in Venice direct to Caorle or with connection to San Dona di Piave. The timetable can be found at www.atvo.it. There are no limitations by car. The distance from Venice to Caorle is about 50 km. The location allows to combine vacationing on the beach with cultural activities and trips to the Alps.
The center of Caorle is a great coastal zone of 15 kilometers with gorgeous beaches consisting of several areas: Caorle itself, Porto Santa Margherita and Duna Verde where you can find accommodation for any taste from campsites to expensive hotels. If you are not satisfied with the information on bookings, check out www.caorle.com , there are plenty of hotels and apartments around Caorle, both from individuals and real estate agencies.
I will tell you more about Caorle. In my opinion, what makes it different from other seaside resorts is that it has preserved its historic center. After all, Caorle was once a simple fishing village. It is also called "little Venice", only instead of canals there are callle streets. In my opinion, the houses in the center of Caorle are as colorful and beautiful as on the island of Burano in Venice.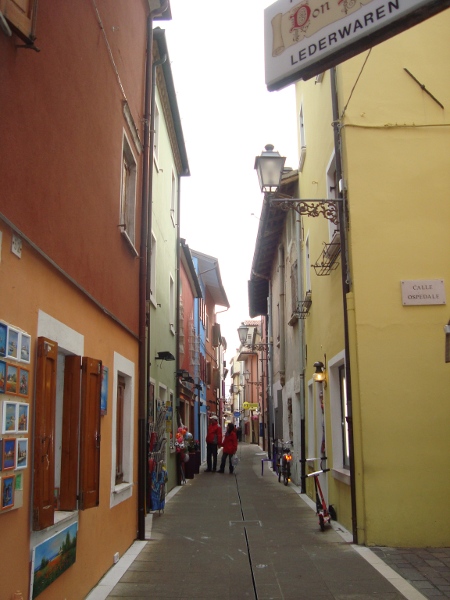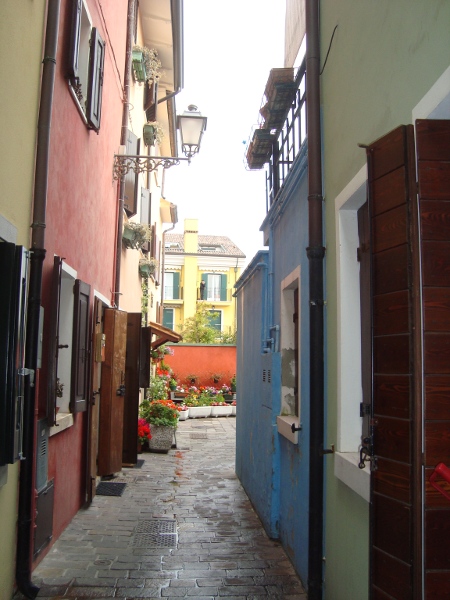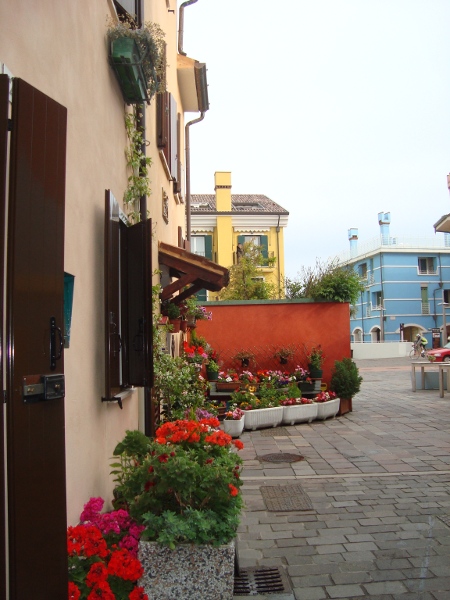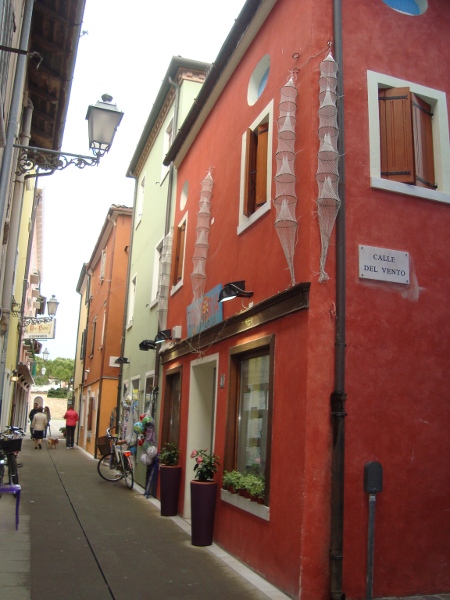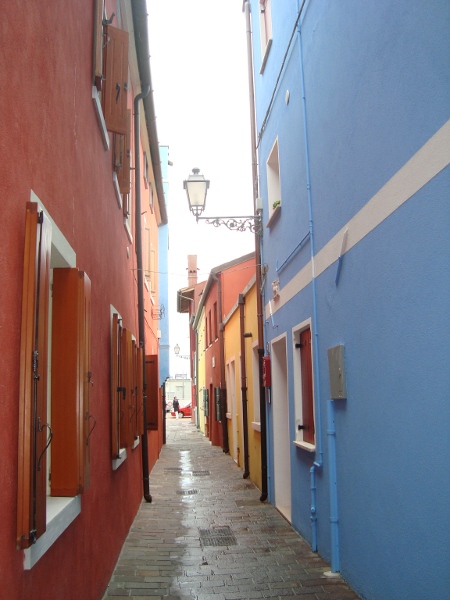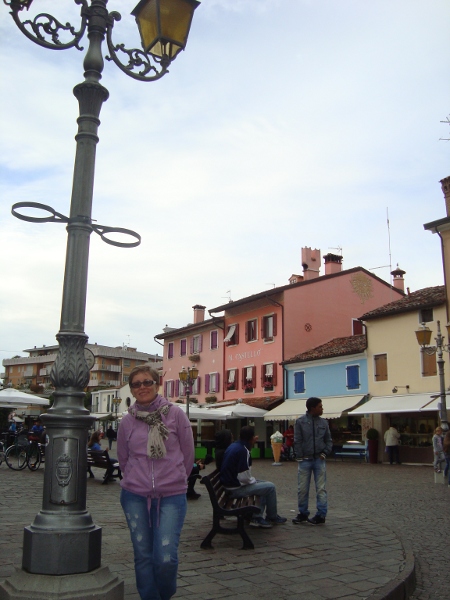 In the evening, all life moves to the center. The restaurants, alleys, and even the stores stay open until 11 p.m. And also on the central square there are always concerts and various events, even local stars stop by. In this square is one of the main attractions – the Cathedral of St. Stephen, built in 1038, the interior of which includes masterpieces of the Venetian school of art, the most important of which is the "Last Supper" by Gregorio Lazzarini, the remains of the 17th-century frescoes over which is the so-called "Pala d'Oro" – the golden altar. The almost fifty-meter tilted bell tower is a symbol of Caorle.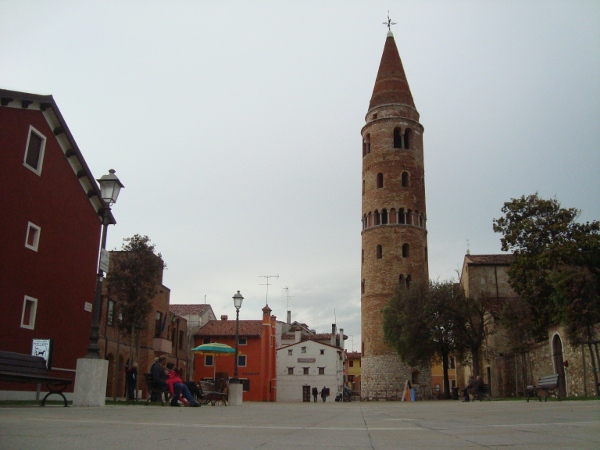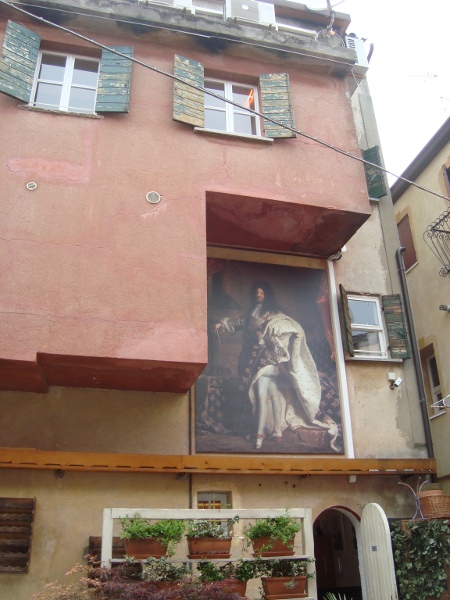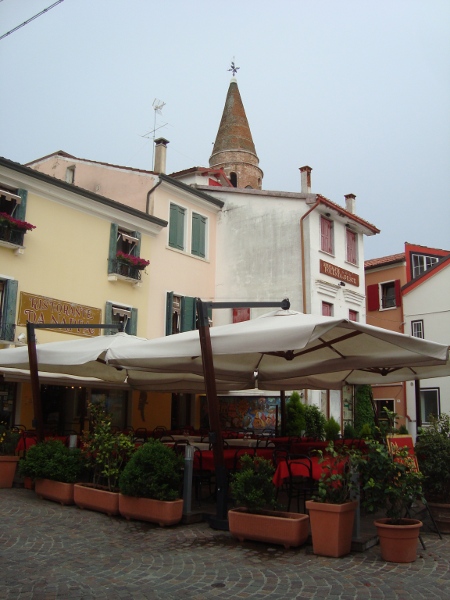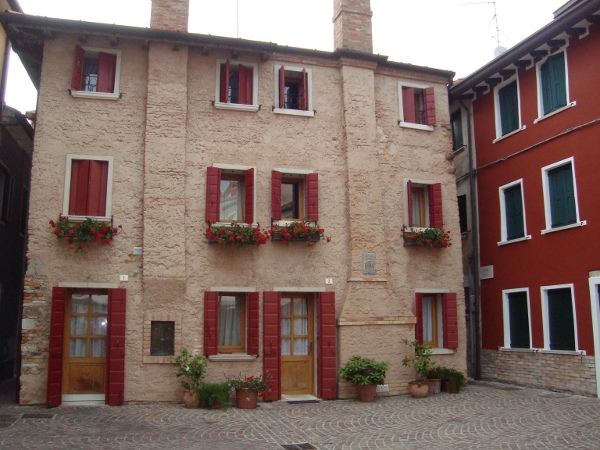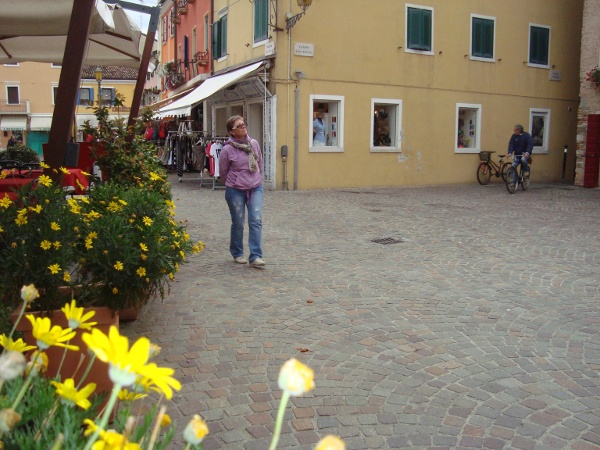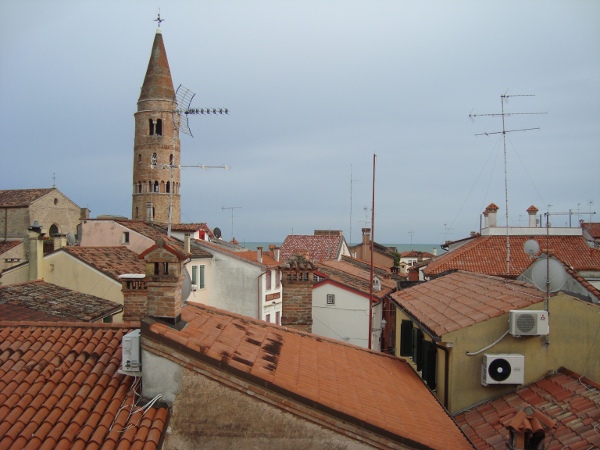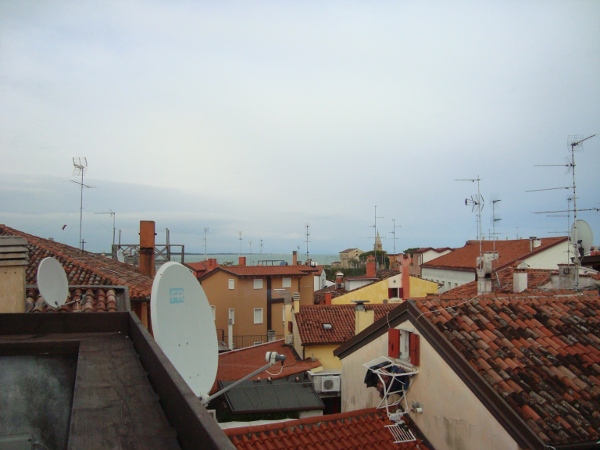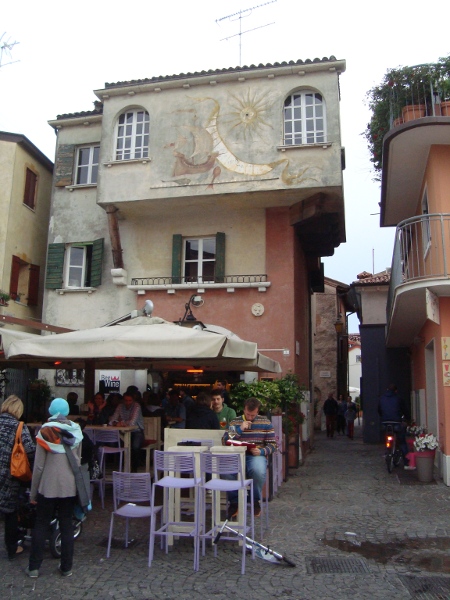 The inhabitants of Caorle are also very fond of the Church of Our Lady of Caorle, located on a promontory on the sea.
If we talk about the sea, to be honest, it is a bit of a rough sea. The beach is sandy, the sand is ordinary, not quartz, as on the Cote d'Azur, so it seems that it is muddy. But it so because on the big stretch the sea is very shallow, while you go to depth, you forget why went. But with small children is perfect wilderness. The photos I have in May, during a cold spell, but they show what huge beaches there. The beaches themselves are free, but pay for an umbrella and sun loungers. If you just lie on the sand by the sea, you don't have to pay. Most hotels and apartments have umbrellas and sun beds are included in the cost of living, very convenient.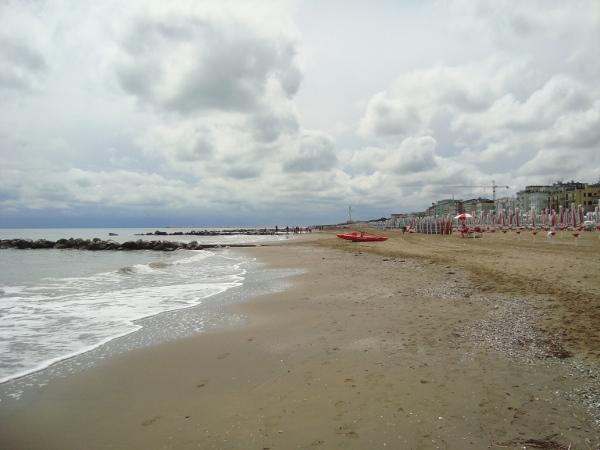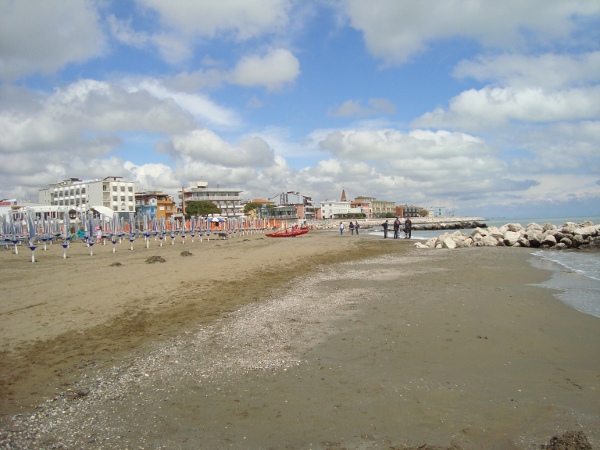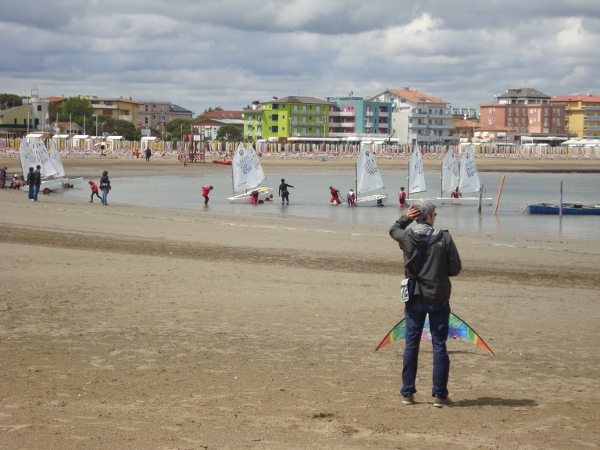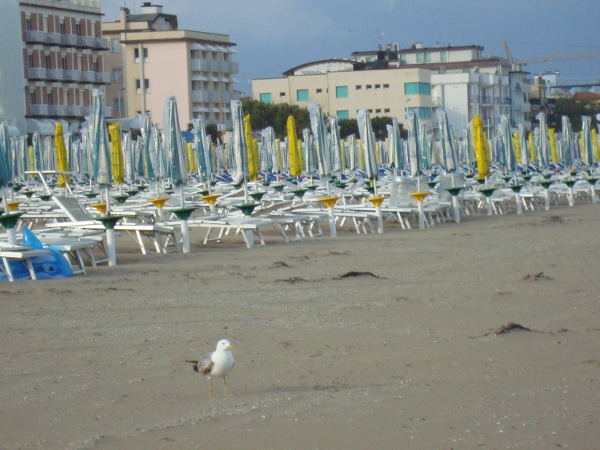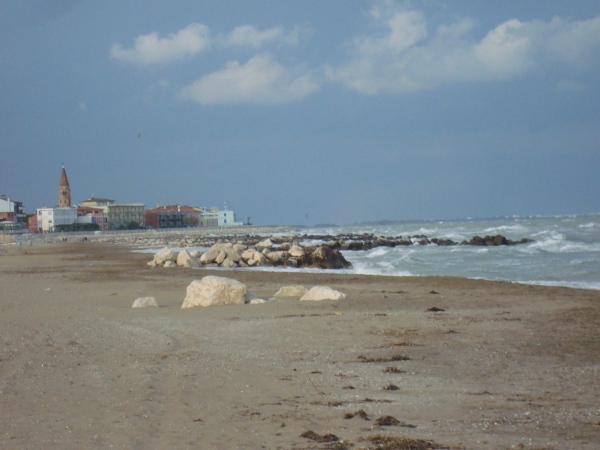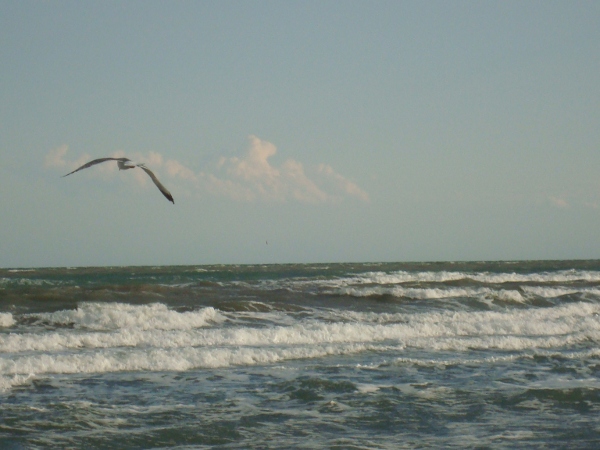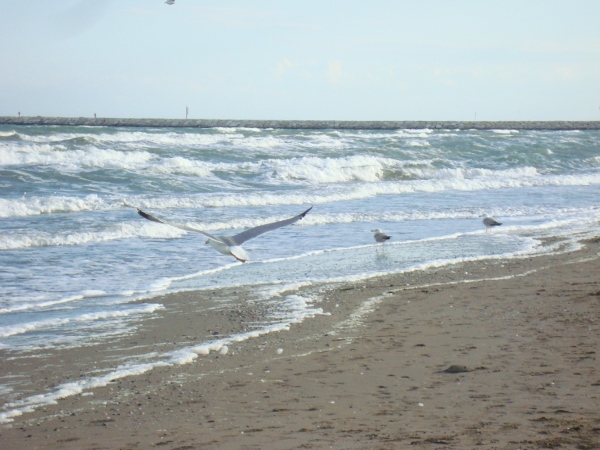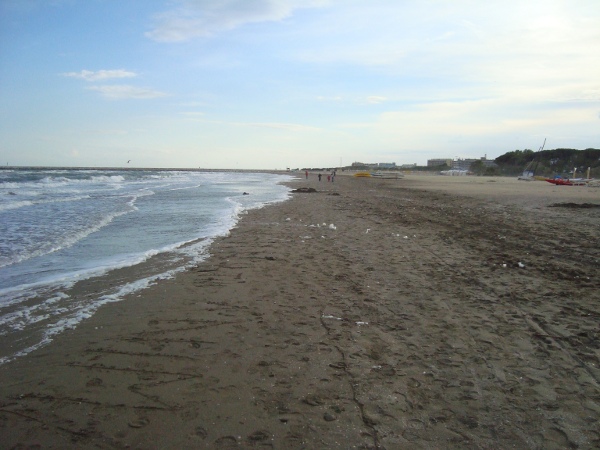 What else can I see and do in Caorle? First of all, you're guaranteed to walk, as there's a great promenade along the sea. But I have the impression that Caorle is a city of cyclists. After seeing them on my first visit, this time I decided to rent a bike, too, although the last time I got on it about 25 years ago. Rent for a week costs 30-35 euros, no deposit. I rented a bike on the corner of via Falconera and via Istria. There are other shops, and there are hotels where you can rent a bike for free. There are a huge number of bike paths in and around the city. You can find maps and descriptions of bicycle routes at www.turismo.caorle.eu.
A very interesting place in Caorle is Casoni, a fishermen's village or rather, a fisherman's island. It is situated on the eastern edge of Caorle, in a lagoon. You can go there by boat for a tour, you can drive up by car, walk on foot, but the most interesting way around on a bicycle. On the territory of the island can not drive anything, only on foot.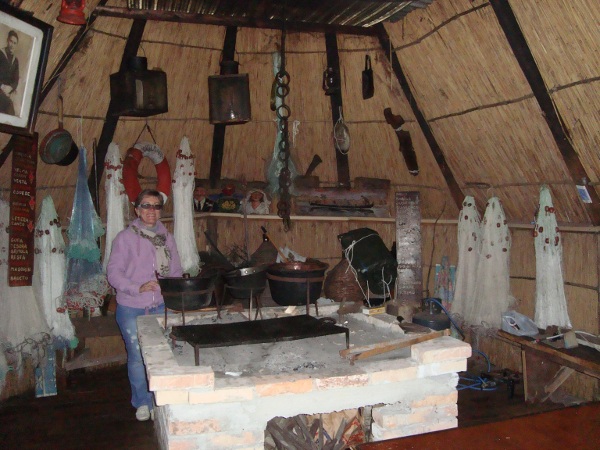 The territory of each private, this is not just a tourist attraction, although protected by UNESCO. Inside allowed only by permission, if it hangs an announcement. But inside there is a jar, you can leave a small coin there.
For nature lovers is a very interesting place – Laguna di Caorle (Laguna Caorle). But to get there is not easy, although it seems to be enough just to swim across the channel. To swim across is possible only by negotiating with a privateer. But I was not advised to do it by my friends. Because until recently, mainly engaged in these transports one Signora, who sinned special relationship with the Green Serpent. Once having sent tourists to the lagoon, she and this very Snake lay down somewhere and fell asleep so soundly that the poor tourists were left in a deserted lagoon in the fresh air all night long. But you can do it with the car. Only you have to drive around the whole lagoon (about 35 km) and enter it through Brussa. Ideal if you can bring your bike. You can, of course, ride a bike, but that's for very brave and experienced cyclists, because quite a long part of the route goes on a busy road without a bike lane. I didn't get there unfortunately, too bad.
The infrastructure in Caorle is good, there is a big supermarket and a few smaller ones. On Saturdays, there is a huge market, the place is crawling with people, there is no place to park the car. There, not far from the market square, there is a water park, by the reviews, seems to be good.
At the end, I will tell you a secret. There is a very romantic place in Caorle. In the daytime, it is just a molo – a breakwater in the area where the Livenza river flows into the sea. There is a good path along it, a lot of people stroll around, and fishermen like to sit on the rocks. But come there at night, stand at the very end, put your faces to the sea wind, listen to the rustling of the waves. Sit on the rocks, be quiet. You'll see, you'll want to hold each other's hand, hug each other and think only good things.
Caorle – Italy's beach resort
Call our helpline on the numbers below to speak to one of our consultants to assist you with all your needs.
Caorle – Italy's beach resort
Caorle, a classic fishing village and a modern, popular Italian resort
A village in the province of Veneto in Italy, overlooking the Adriatic Sea. It has managed to maintain its authenticity and at the same time create a comfortable environment for a pleasant holiday and reception. The resort is visited by more than four million visitors a year, and it is not surprising. After all, in addition to the rich nature and excellent beaches, there are many regular events and organized entertainment for guests of all ages.
What to see in Caorle
Start in the historic center, walk to Piazza Vescovado to see the symbols of Caorle, the cathedral and the bell tower, and then move on to the sea.
The cathedral, an architectural monument dedicated to St. Stephen the First Martyr, guardian of the city.
The bell tower, 48 meters high, on which you can climb and admire views of Caorle or the lagoon. At different times of the day, the views from the bell tower are wonderful in their own way, so it is definitely worth coming here several times.
Liturgical Museum. In the past, the museum was the chapel of the bishops, but now you can see sacred relics, silver and precious copper items.
Shrine of Our Lady of the Angel. The church stands on a rock by the sea. Once every five years it holds the traditional procession of the Madonna del Angelo.
A living reef. Sculptures of people and animals are carved into the monumental rocks that protect the village from the sea waves. An open-air gallery created thanks to an international sculpture competition held every two years.
Caorle is a former coastal village where fishing is an age-old tradition, so the cuisine is based on fresh day catch. There are many small fish restaurants, where with a glass of wine you should try octopus stew with cherry tomatoes, fish soup and spaghetti with clams. Grilled sardines and spit-roasted eel are considered traditional local dishes.
Entertainment in Caorla
Fish market
The municipal market in Riva della Caorle. Here you can participate or watch the traditional ritual of selling fish, the "Whisper Auction". Buyers quietly tell the vendor their price for a case of fresh fish in their ear and the vendor gives a reward to the highest bidder.
Local wineries
Wine connoisseurs will be interested in visiting local wineries around town. The wineries are open to visitors all year round. They produce sparkling white reds and sweet wines.
Boat trips
You can take a trip on a fishing motorboat, which go out to sea before dawn. Or rent a boat for a leisurely trip along the shore to admire the scenery and views of Caorle from the water and explore the lagoon.
For kids
Families with children will enjoy visiting Aquafollie The Family and Luna Park near the center. There is also a babysitting service on the beaches, where the little ones will be entertained by an animator.
Excursions in Caorle
From Caorle you can arrange a trip to Venice by bus. From the Fisherman's Harbor, there is a boat that takes tourists directly to Piazza San Marco.
You can arrange a motorboat tour of the lagoon and see the casoni, the traditional wooden and thatched huts of the fishermen where they lived with their families. Some of them are open for viewing.
You can also see the house where Ernest Hemingway lived and was inspired. He described the beauty of the Caorle Lagoon in his book "Beyond the River in the Shade of the Trees".
Beaches of Caorle
Soft warm sand and smooth entrance to the water without stones is the main reason why the resort is popular with tourists with children. The beaches are equipped with awnings and sun loungers, and there are bars and cafes on the beach. The beach line of Caorle stretches for 15 kilometers and is divided into several beaches.
Ponente
The beach, just under 2 kilometers long, stretches from the historic center to the mouth of the River Livenza
Levante
A beach almost 2 kilometers long, stretching from the historic center to the Falconera area.
Porto Santa Margherita
A beach behind the mouth of the river Leventa. It is accessible by bicycle or steamboat from Caorle.
Lido Altanea
A beach 5 km from Caorle. The most suitable beach for sports. There are many cafes, stores, sports fields and free entertainment.
Duna Verde
The beach is connected to Caorle by a city bus service during summer.
How to get to Caorle
By bus
In summer Caorle is connected to important centers in the Veneto and Lombardy regions by a convenient bus service.
By train
To San Dona di Piave or San Stino di Livenza or Protoguaro and then by bus. But the best way to get there is to book a transfer in Caorle or by pre-booking a Russian cab in Caorle.
By Plane
Venice Marco Polo Airport. From the airport there is a regular bus service to Caorle.
By boat
You can moor your boat at Darsena del Orologio or Porto Santa Margherita.
Other articles
What can Bologna surprise the curious tourist
Bologna does not attract crowds of tourists like other Italian cities. As a rule, people come here for work, because the city is a popular exhibition center. In fact, in Bologna there are many interesting places that give reason to visit the city during the vacations.
Venice: overview of transportation
Venice is interesting not only for its sights and rich history, but also for the almost complete lack of land transportation. Venice has a variety of transfers. You can get to your destination by water means of transport, such as the vaporetto, traghetto. Land transport is available only on the mainland and the island of Lido. This includes mini-metros, streetcars and buses.
A winter fairy tale in Cortina d'Ampezzo
A prestigious town whose buildings are made in an aristocratic style. Popular with ski lovers and those who enjoy a luxurious vacation.