What to see in Australia?
The Great Barrier Reef is one of the largest coral reef systems in the world. It consists of 2,900 individual reefs and 900 islands, stretching for 2,600 kilometers over an area of about 344,400 square kilometers.
Blue Mountains
The Blue Mountains are an area in New South Wales bordering Sydney and beginning about 50 km west of Sydney. The mountains consist of sandstone and are known for their depressions up to 760 m deep.
Red Rock Ayers Rock.
This huge mountain is the world's largest solid rock, 348 m high, and an ancient sacred place of worship for Australian Aboriginal people. The cliff is located on the outskirts of Kata Tiyuta National Park, a 450 km drive from Alice Springs. Here you can climb the mountain itself with a guide.
Harbour Bridge
The beautiful Harbor Bridge was opened in 1932 on March 19. The cost of its construction was astronomical at the time – 20 million Australian dollars. The bridge connects the downtown business district with the North Shore, crossing Port Jackson Bay.
Kakadu National Park.
Oddly enough, parrots have nothing to do with the name of this park. It got its name from the local Cockatoo tribe. This Australian natural wonder is unique because of the rocks and escarpments surrounding it on all sides, isolating the park from the outside world.
Sydney Tower
The Sydney Tower is the tallest building in Sydney and the second tallest in Australia. Its height is 305 meters, and it is one of the most popular attractions in the city. The tower is open to the public, there is also an observation deck with a restaurant.
Sydney Aquarium
Go to the Aquarium is a must, as this aquarium is one of the largest in the world. It's incredibly diverse and it's impossible not to be enthralled by a visit: even a simple stroll along the aquarium route without stopping at the exhibits takes up to 3.5 hours – so big is this structure!
Sydney Opera House
Although construction of the Opera House didn't begin until 1973, it has long been the most recognizable symbol, if not of all of Australia, then of Sydney for sure. Opera House has much more in common with ships than it does with ordinary, earthly buildings.
The Great Ocean Road
The Great Ocean Road is an amazing coastline that will delight every visitor to Australia. The gems of the place are the 12 Apostles of Victoria, a series of majestic limestone columns that protrude from the sea.
The Royal Exhibition Building and Carlton Gardens
The Royal Exhibition Centre in Melbourne's Carlton Gardens was built way back in 1880, and surprisingly, it's still used for its intended purpose. Dozens of fairs and exhibitions, gala dinners and fashion shows are held here every year.
Royal Botanical Gardens
The first farms of European settlers in Australia grew in 1788. The colonists ploughed and sowed the virgin land but the seeds they brought with them never produced a decent crop. In order to acclimatize European plants to the new continent, and was founded in 1878.
Cape Byron
Welcome to the easternmost point of Australia and one of the most beautiful places on the entire continent. Long ago, in 1901, a lighthouse was built here, which later became a hallmark of the Cape, offering amazing views of the ocean and the whales that often appear nearby.
Purnululu National Park
A unique natural monument, the mountain range Purnululu (aka Bungle Bungle) is about 350 million years old. But these cosmic landscapes discovered only in 1983, they are too far from populated areas – the nearest is 300 km.
Whitsunday Islands
The Whitsunday Islands are a group of 74 islands that lie off the coast of Queensland and form part of the Great Barrier Reef. They are one of Australia's most popular tourist destinations.
Kangaroo Island
Measuring about 145 by 50 kilometers, this island is popular for two reasons. First, it is not too far from the mainland and is easily accessible. Secondly, there are ample opportunities for travelers to blend in with the wildlife.
Macquarie Island
The small island of Macquarie, or Macca as it's often called by Australians, lies in sub-Antarctic waters 1,500 kilometres southeast of Tasmania, roughly halfway between Australia and Antarctica. The rugged nature, mystery, and wilderness of Macquarie attract travelers.
Phillip Island
Another amazingly beautiful island whose beaches are recognized as the best in all of Australia. Covering around 100 hectares, it is home to a variety of mangroves, bushes and vegetation as well as wetlands with rich and interesting flora.
Fraser Island
Fraser Island is separated from the continent by long swampy areas. Those who aren't afraid to venture through the peat bogs and aren't afraid of wild dingo dogs can enjoy camping on the white sandy beaches.
Port Jackson
James Cook's squadron, exploring the coast of the land he discovered, discovered a cove that the captain named Port Jackson after the sponsor of the expedition. Little did the sailors realize at the time that the largest natural bay in the world lay before them.
University of Sydney
University of Sydney was founded in 1850, and today he is consistently ranked among the best educational institutions in the world, there are more than 90,000 students from 134 countries. The degree is very prestigious, and graduates include Nobel laureates, Australian prime ministers, architects and inventors.
What comes to mind when you hear "Australia"? Kangaroos, aborigines, and Jules Verne books? That's not much, is it? In this article, we'll tell you what's interesting about this country and what a tourist should definitely see there.
Perhaps one of the most striking images of modern Australia is the Sydney Opera House. It undoubtedly occupies a leading role in tourist guidebooks and souvenir postcards. But its location is no less remarkable: Sydney Harbour, from which many people begin their acquaintance with the city, contains many parks and other attractions. The shoreline of Sydney Harbour stretches for 240 kilometres, it has beautiful gardens and parks, and the remarkable Harbour Bridge follows from here.
If you're not interested in the beauty of the city and aren't ready for a trip to the protected national parks, Australia offers a seemingly more familiar excursion to the main wine-producing region of the mainland, the Barossa Valley. Located near Adelaide it is famous for its vineyards, here everyone can sign up for a tasting, and if you're lucky – to take part in a large-scale wine festival.
Generally speaking about the sights of Australia, it's hard to dwell on just one thing: urban beauties, historical sites, or amazing wildlife, national parks, endemic plants and animals of the continent.
Even New Year's Eve here is completely different from what we're used to: hot, truly summery. Every year on this night in Sydney there's a huge fireworks show that starts at 9pm and goes on until almost dawn. Each show has a different theme and there are even TV broadcasts of the fireworks.
See places to see in Australia: Top 12 places to see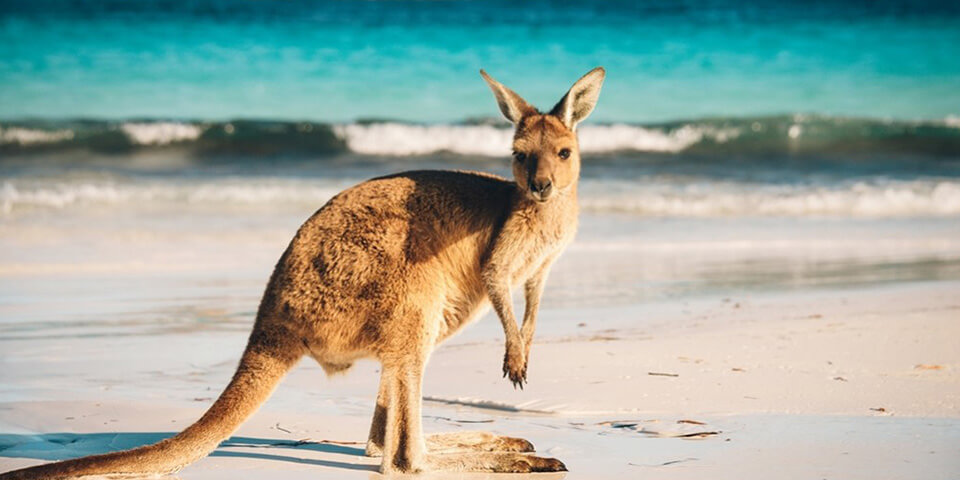 Australia is an amazing country of contrasts. It is simultaneously the smallest continent and the largest island. It is not particularly open to migrants, but thus attracts tourists who want to conquer its pristine beauty.
It is in Australia that the megacities are combined with the boundless land, untouched by man. Its unique nature reserves are included in the list of World Heritage for a reason, there really is something that you can not find elsewhere.
So what are the best things to see and experience in Australia?
1 Sydney Opera House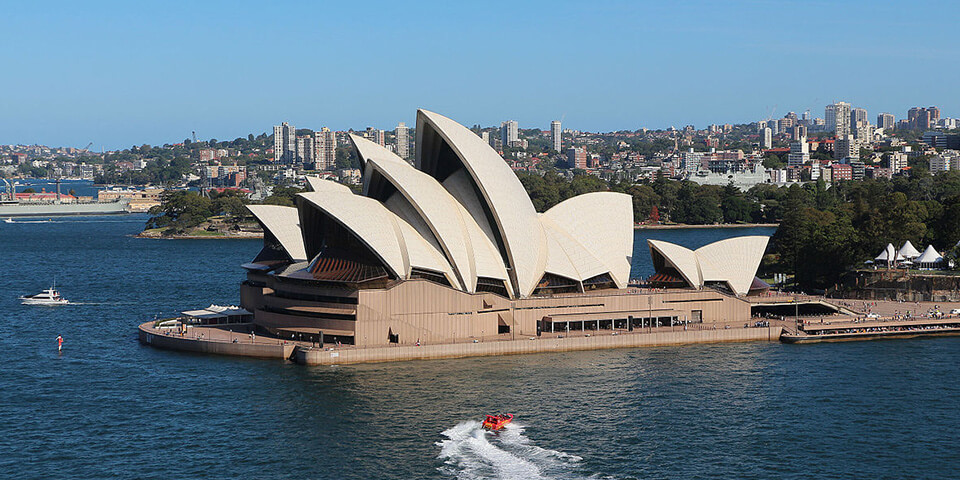 When you mention Australia, the first thing that comes to mind is huge white soaring sails. The Sydney Opera House has been a national landmark for years. It is a UNESCO World Heritage Site and is famous all over the world. It is unparalleled, no wonder the theater is the most recognizable building in the world. Here you can not only take a cultural walk, but also visit the Royal Botanical Gardens.
2 The Great Barrier Reef.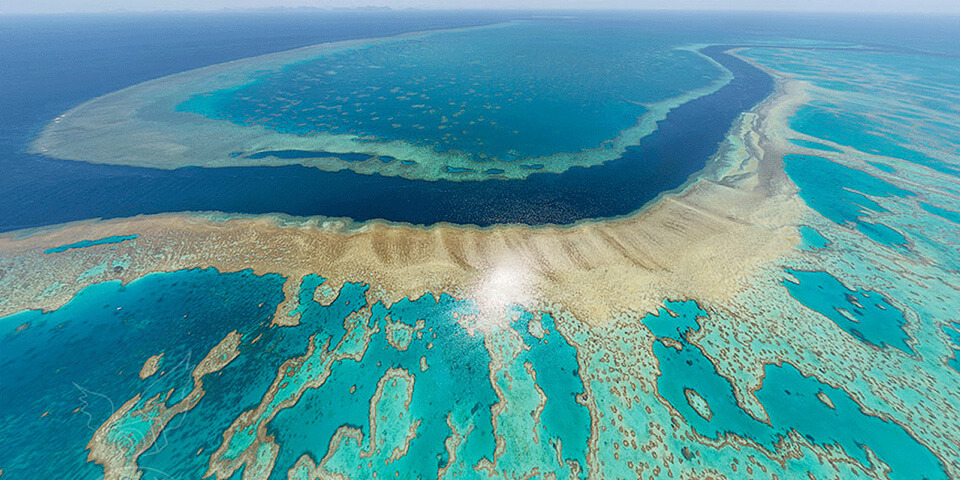 A true marvel, the largest living structure on the planet is another UNESCO site, the Great Barrier Reef. It can also only be seen by visiting Australia. This unique formation, visible from space, consists of 2,900 coral reefs and 900 islets. This place is protected by the Great Barrier Reef Marine Park and has everything for a great vacation. Diving, boating, snorkeling, and exploring 1,600 species of tropical fish will surprise even the most sophisticated traveler!
3 Kakadu National Park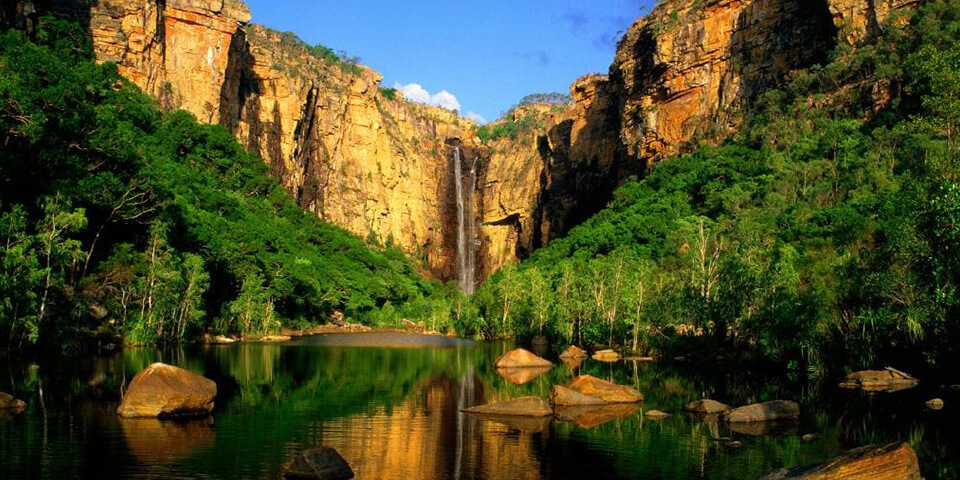 This park is considered the largest in Australia and the second largest in the world. This place is a treasure trove for those who love pristine nature. Here you can find unique species of birds, reptiles, plants, insects and fish. The area of the park is surrounded by natural escarpments and is as if in a reservation, creating a unique natural world. You can also see the Aboriginal rock art, with some of the paintings being more than 18,000 years old. The park is also a UNESCO World Heritage Site.
4 Blue Mountains National Park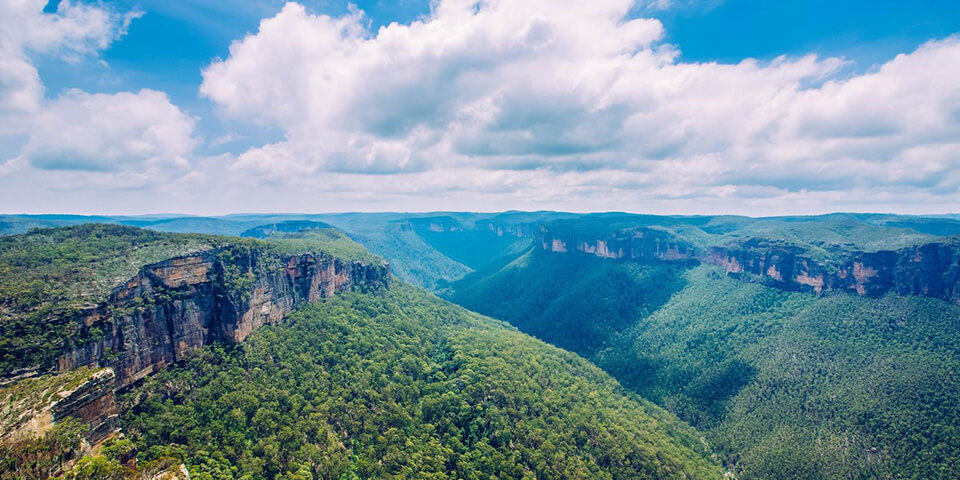 This national park is also a UNESCO World Heritage Site. It is located west of Sydney and is a popular place for day camping. The nearly 1,500 square kilometers of mountains, forests and pristine beauty got its name for a reason. The mountains are blue because there are so many eucalyptus trees growing here. They evaporate a lot of essential oils that create a bluish haze in the air. Incredibly beautiful!
5 Fraser Island.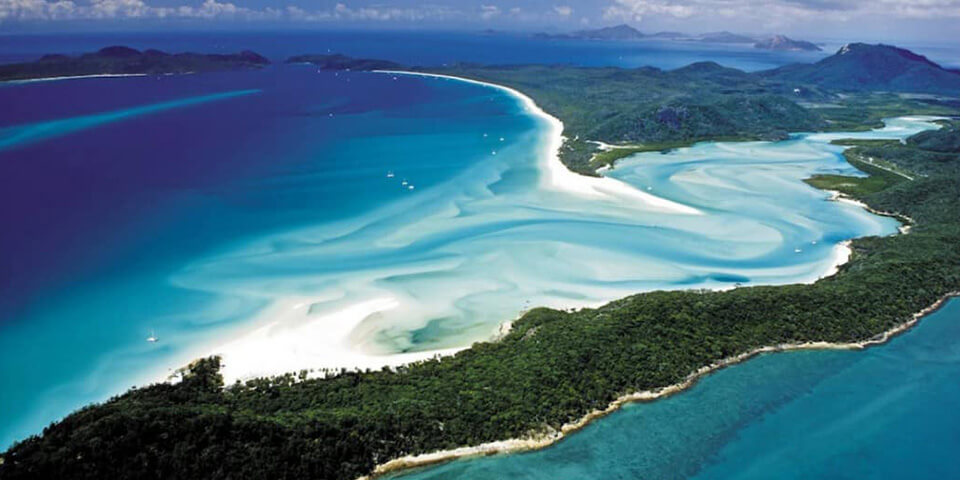 And another specimen of World Heritage is the largest sand island in the world. It holds the wrecks of rusty ships that got caught in its net. It covers more than 1,800 square kilometers and has about 40 freshwater lakes, as well as mangrove forests and swamps. Horse herds, Dingo dogs, and rare species of birds and animals roam freely here.
6 Daintree National Park.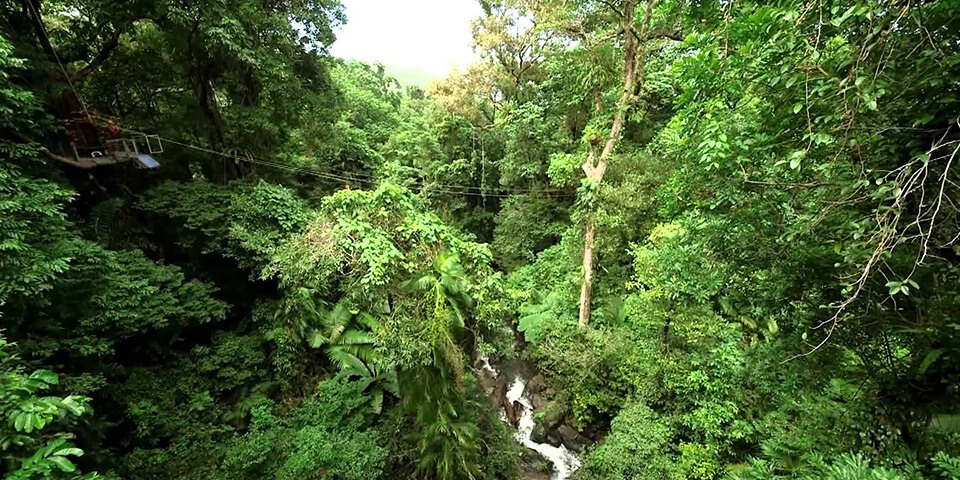 In Queensland, you can find a unique place on Earth where the last virgin rainforests remain. Daintree Park is included in the UNESCO list because of its unique ecosystem. More than 12,000 insects live here, 30% of all reptiles in Australia and 18% of all birds. In the park you can visit Cape Misfortune, where James Cook's ship was wrecked, see the life of the Cooke Yalandji tribe and meet unique animals.
7 Harbor Bridge.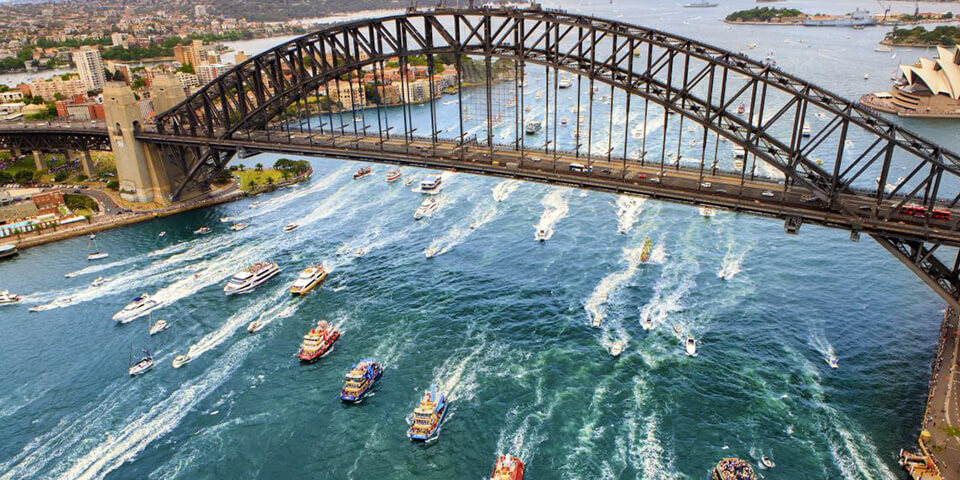 Along with the Opera House, Harbour Bridge is a symbol of Sydney and all of Australia. Residents themselves have jokingly nicknamed it "the hanger." And in the world it is known as the largest steel arch bridge. At 500 metres it towers 134 metres over the harbour. A must-do for the tourist is to climb with a guide to the top of the bridge and enjoy the view.
8 Yarra Valley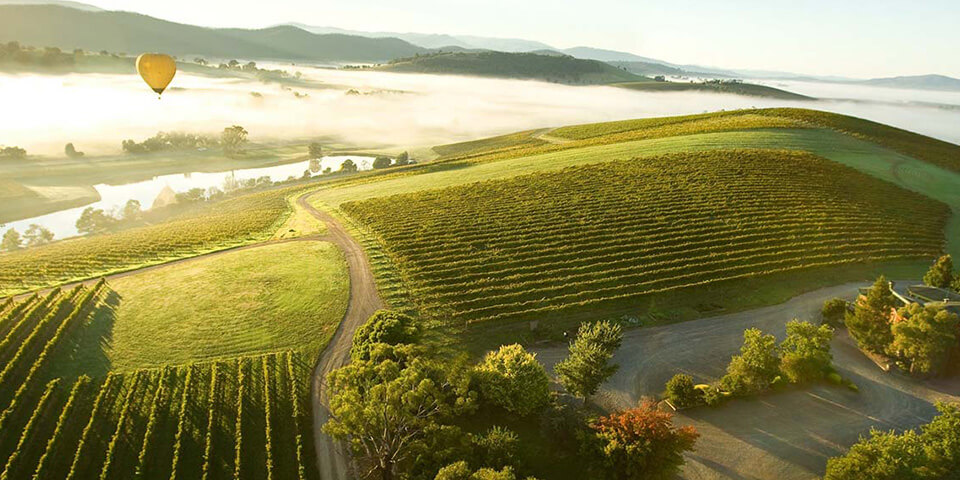 This valley doesn't particularly stand out among the other attractions in this unique country. But its main advantage is a unique offer for extreme lovers. One can take a hot air balloon flight over this valley and enjoy the view of vast vineyards and charming farms. The traveler will also get a bird's-eye view of Melbourne in all its glory.
9 Sea World.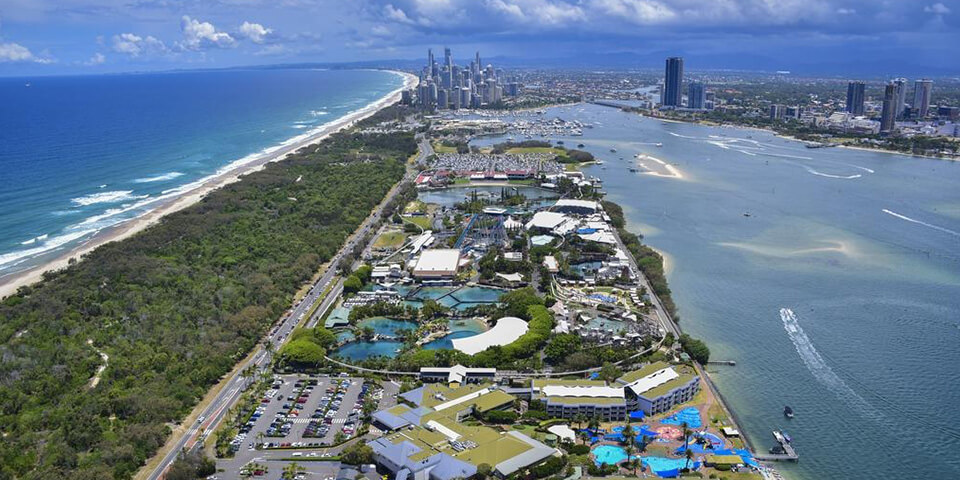 If you don't have time to go to the Great Barrier Reef, you can enjoy water fun at Australia's largest marine park, SeaWorld. It's home to the country's only polar bear, penguins, dolphins, stingrays and other sea creatures. The park also has plenty of activities and attractions to keep you entertained.
10 The Great Ocean Road.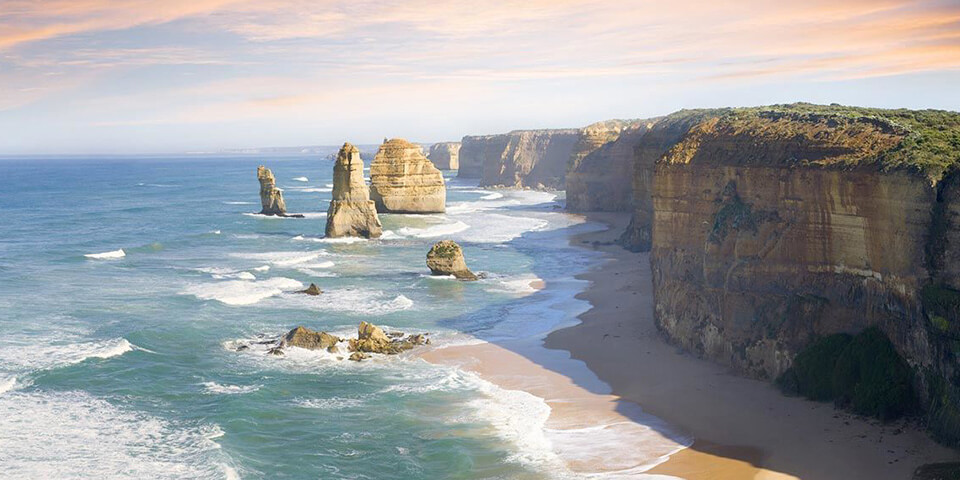 In Victoria, you can drive along the Pacific coast for almost 300 kilometers and see incredible beauty. The Great Ocean Road is beautiful on its own, but you can also visit outstanding natural formations along the way. There's the famous London Arch, Lock Ard Ridge, the Grotto, and of course, the Twelve Apostles.
11 Uluru.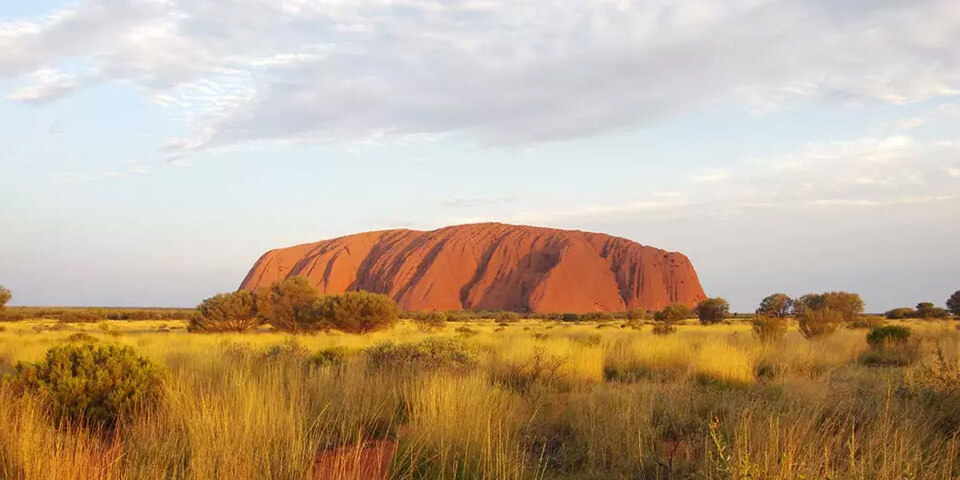 In the heart of Australia stands another tourist favorite. It is the most photographed place in the country and for good reason. Uluru is a huge red monolith that was formed 680 million years ago. It rises 348 meters above the surface, but most of the monolith is hidden underground. About 500,000 tourists visit it every year.
12 Kangaroo Island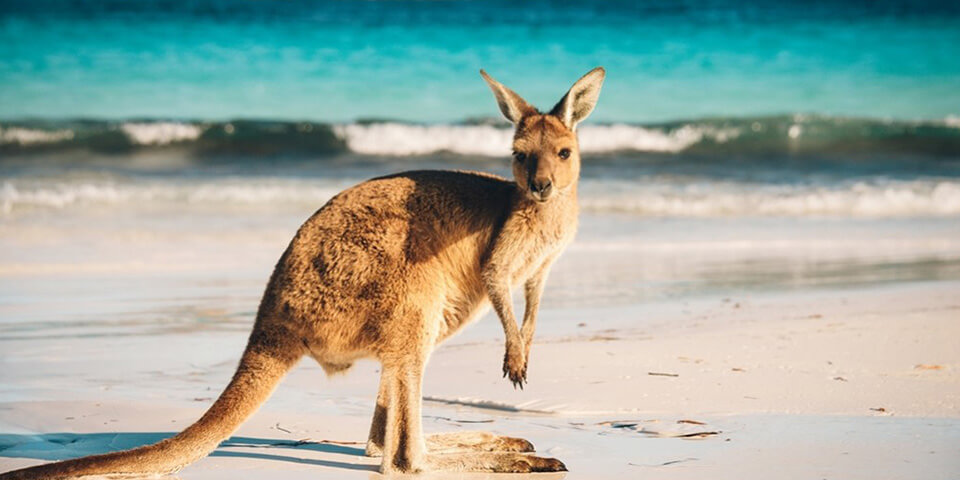 What is Australia without kangaroos? To see these unique animals in their natural habitat, you can visit Kangaroo Island. It is the third largest in Australia and is great for tourists. There are plenty of national parks, and it is home to many animal species that are only found on this continent.
This selection absolutely proves that Australia is one of the most unique places on our planet. Of course, these are not all of its wonders, but some of the most favorite tourist destinations!
Do you like the article? Support our project and share with your friends!