Petralia Soprana: a report from "Italy's most beautiful borgo 2019"
At the end of last year, Petralia Soprana won the final of the TV competition "City of Cities" and became "the most beautiful borgo of Italy 2019". We asked our correspondent in Sicily, Tatiana Kudryavtseva, to go to this medieval city and find out what, in fact, is so amazing about it.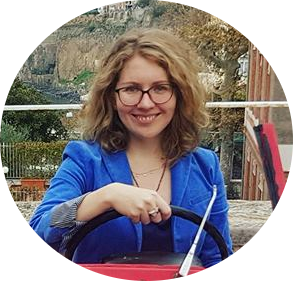 Tanya Kudryavtseva, translator, "Your Italy" correspondent in Sicily
I have long wanted to see the mountains of Madonia, and this year Petralia Soprana won the honorary title of the most beautiful borgo in Italy. I know Sicily pretty well, including small towns in the most touristy unpopular provinces, but this was the first time I had heard of Petralia.
The road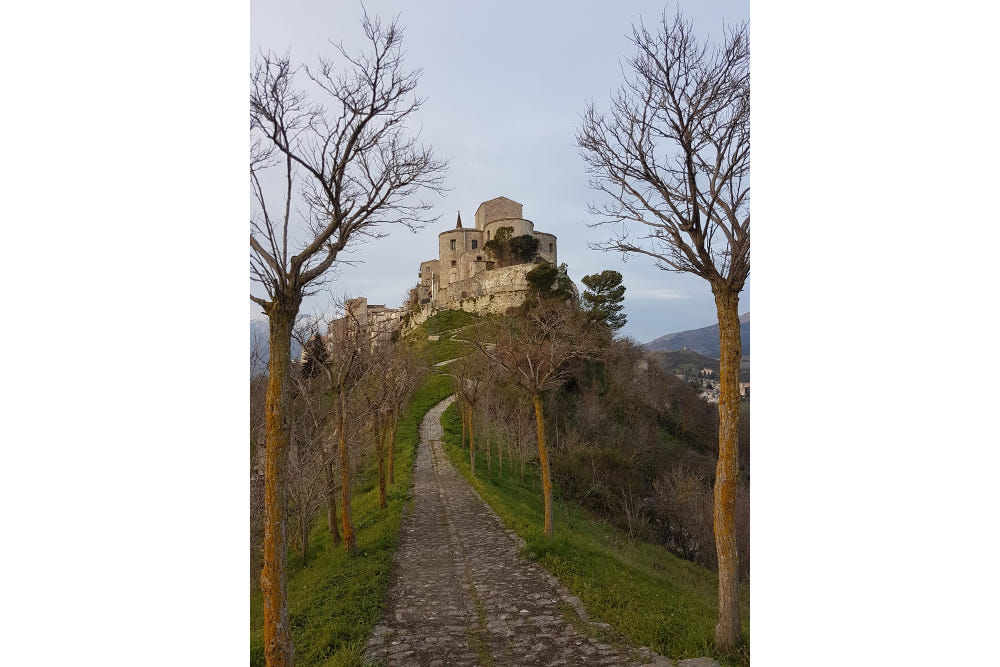 This is what the road to the city center looks like © Tanya Kudryavtseva
Our journey began in Catania, where I live. On the way we decided to stop for lunch and shopping at the largest outlet in Sicily – it is located almost in the middle of the freeway connecting Catania with Palermo. After the outlet, you have to turn off towards Irosa and drive for a little less than an hour. There are several very beautiful medieval towns in this area, the most famous is Gangi, which was named "the most beautiful Borgo in Italy" back in 2014. And also Petralia Sottana (rival of Petralia Soprana, as it is easy to guess), Geraci Siculo, Polizzi Generosa (home town of Domenico Dolce) and Castelbuono and many others. And the most interesting for me personally is the Madonie Mountains Nature Park itself with waterfalls, black boars, deer, rope park. In winter, on Mount Piano Battaglia they ski, just like here on Etna.
Impression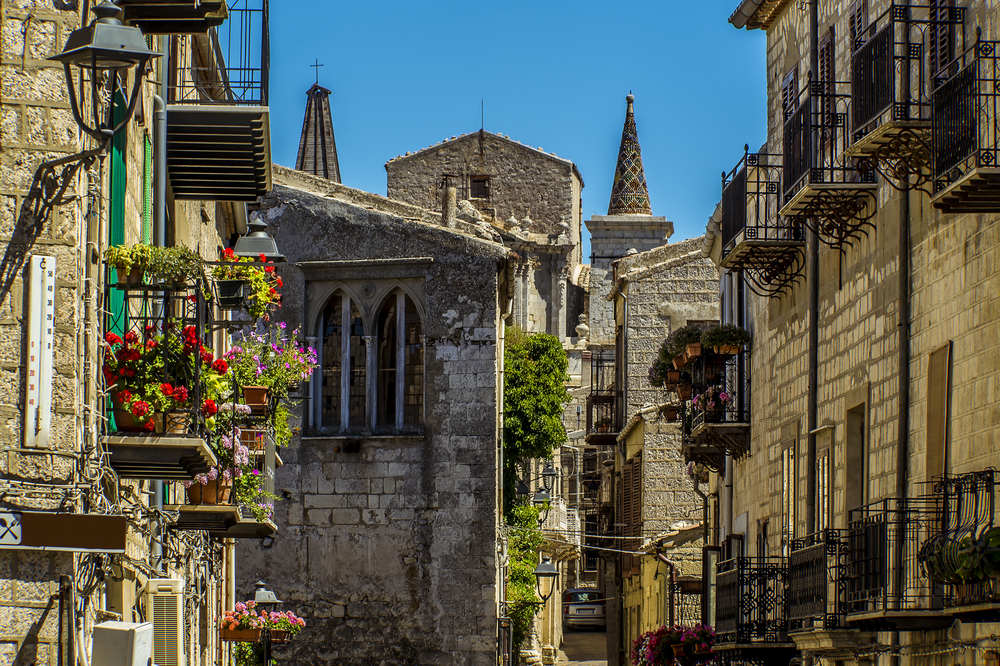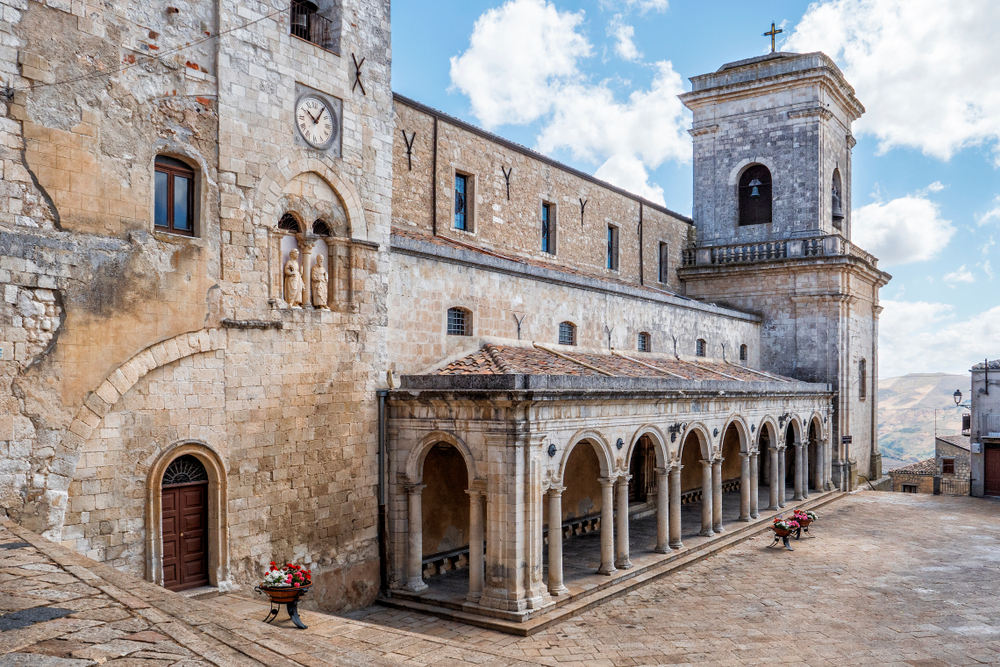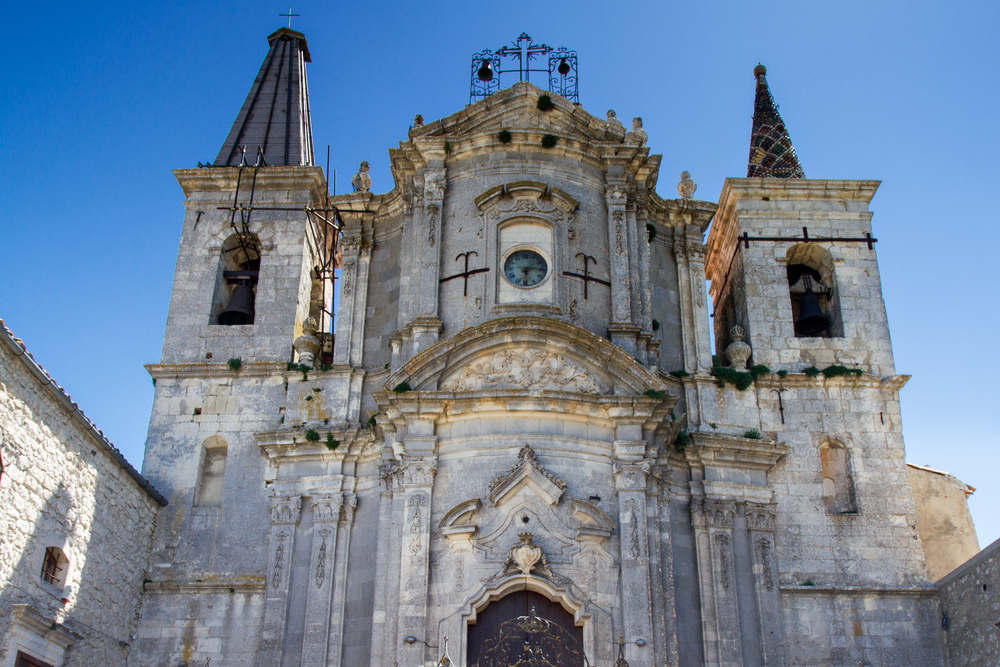 Have we really gone away from Catania not only 150 km, but also 150 years ago? The mountains of Madonia turned out to be the lost Sicily that the local guidebooks yearn for. We threw our bags into the hotel (one of very, very few) and went straight out to explore the city. We made it, and even managed to take pictures before sunset, which, as you know, comes early in the winter.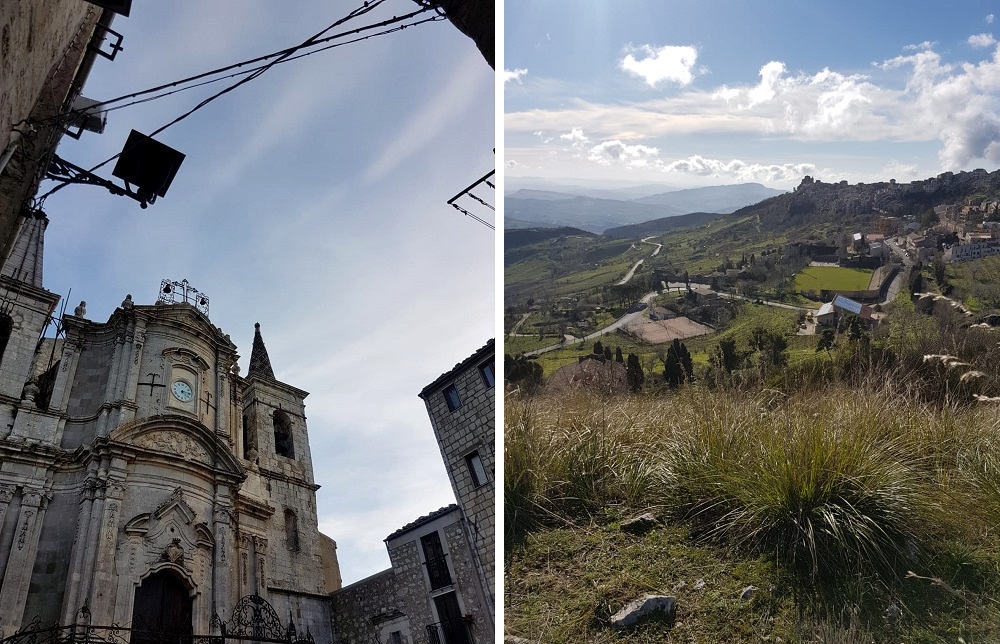 I was especially amazed by the view of the main church not from the square in front of it, but from behind – you walk along the path, planted with trees, then you turn around and there in front of you is such a Disney castle in Sicilian style. By the way, it turned out that the photo, taken from this very angle, I put in my "what to see" list at the beginning of the year, and then completely forgot that this is exactly Petralia.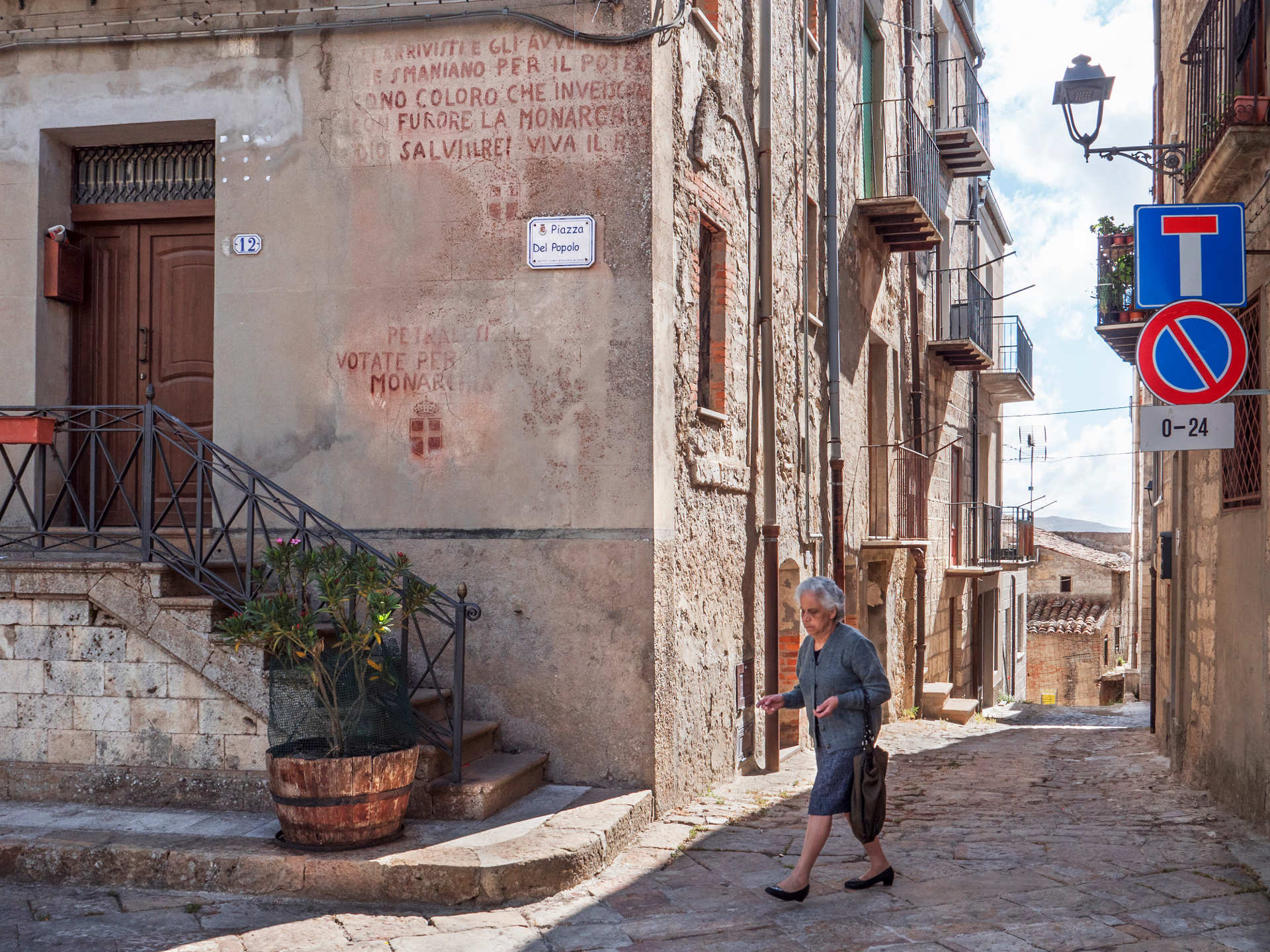 One of the palazzos still has the inscription calling for a vote for monarchy in the referendum of June 2 and 3, 1946, which was held in Sicily
Petralia is a very small town. Very small. But it's also cozy, it feels like you're inside a nativity scene or a big toy balloon, and if you shake it, it will snow. In the evening, wandering through the narrow streets, we suddenly came to a square that was huge by Petralean standards, the Church of the Holy Apostles Peter and Paul. There was no one else there, and music was playing. Not religious music, but Christmas music, almost Sinatra. And of course, the beauty of this place is largely due to the fact that from here you can see very well Etna, which at that time just erupted. Looking at it and the surrounding hills can be just endless. To complete the picture, we should say that there was also a full moon.
Where to eat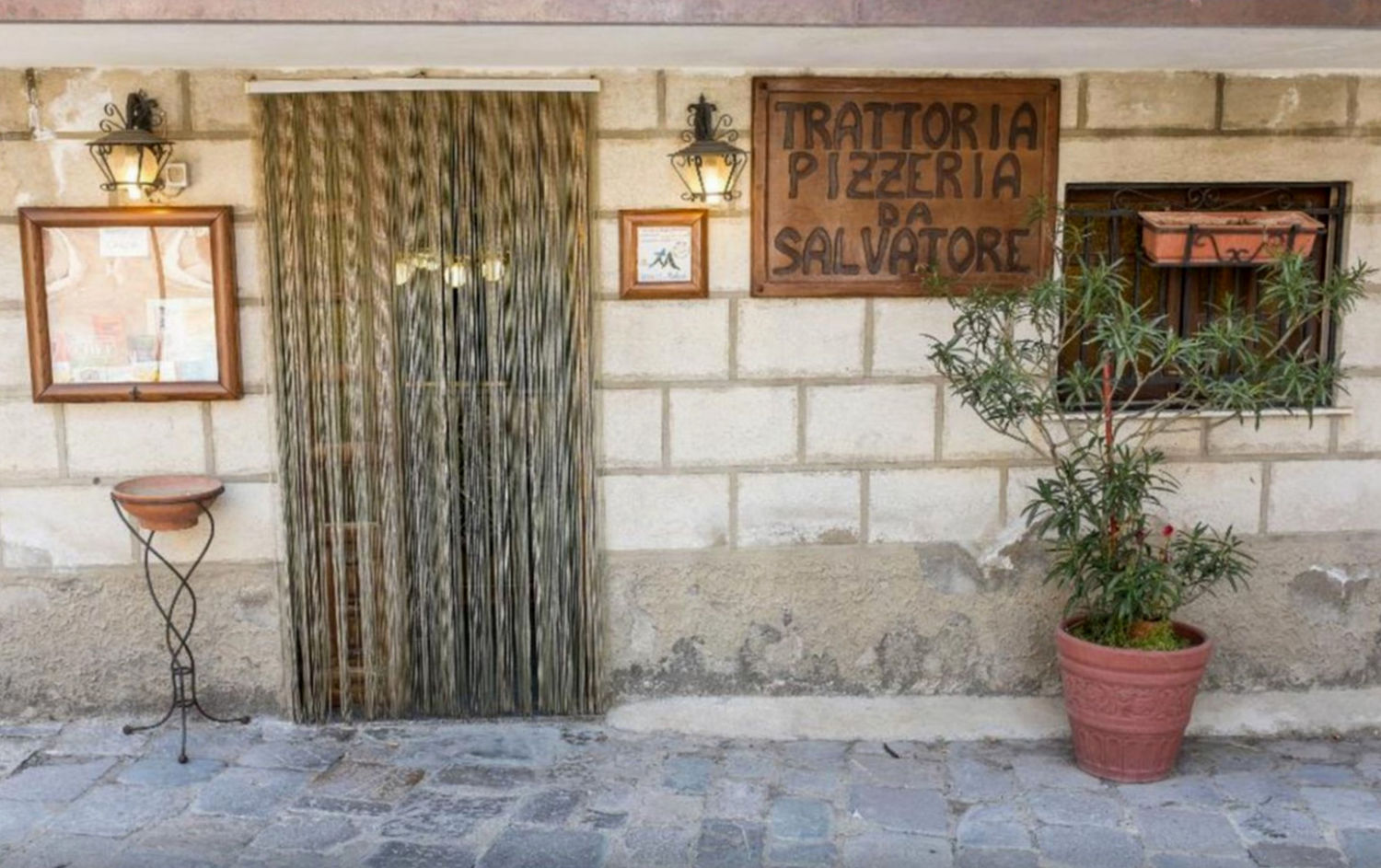 There was a restaurant with the most Sicilian name – Trattoria da Salvatore, Piazza San Michele 3, +39 0921 680169, right under our hotel. For some reason my husband called to reserve a table, which seemed to me just ridiculous, given that the population of all Petralia hardly exceeds the number of inhabitants of my Moscow house. We were hungry and at exactly 8:00 p.m. we opened the door of the restaurant. It was packed to capacity! If we had not called ahead, they would not have been able to seat us for sure. The menu seemed pretty ordinary to me; I didn't want pasta, so I had ricotta, my husband had lentils and roast beef, and my son, of course, pizza. It was a dinner I will remember for the rest of my life. Everything was simply divine. By the way, we didn't get to Salvatore's the next day, because there was no room, so we ate elsewhere. Also quite good, but Salvatore definitely mixes ambrosia to the simple, it would seem, food. I asked, by the way, how do you make such delicious lentils? – "You have to get good lentils…," was my answer. Also in Petralia, they make a local Madonian dessert, Lo Sfoglio, with sheep's tuma cheese, cinnamon, sugar and chocolate.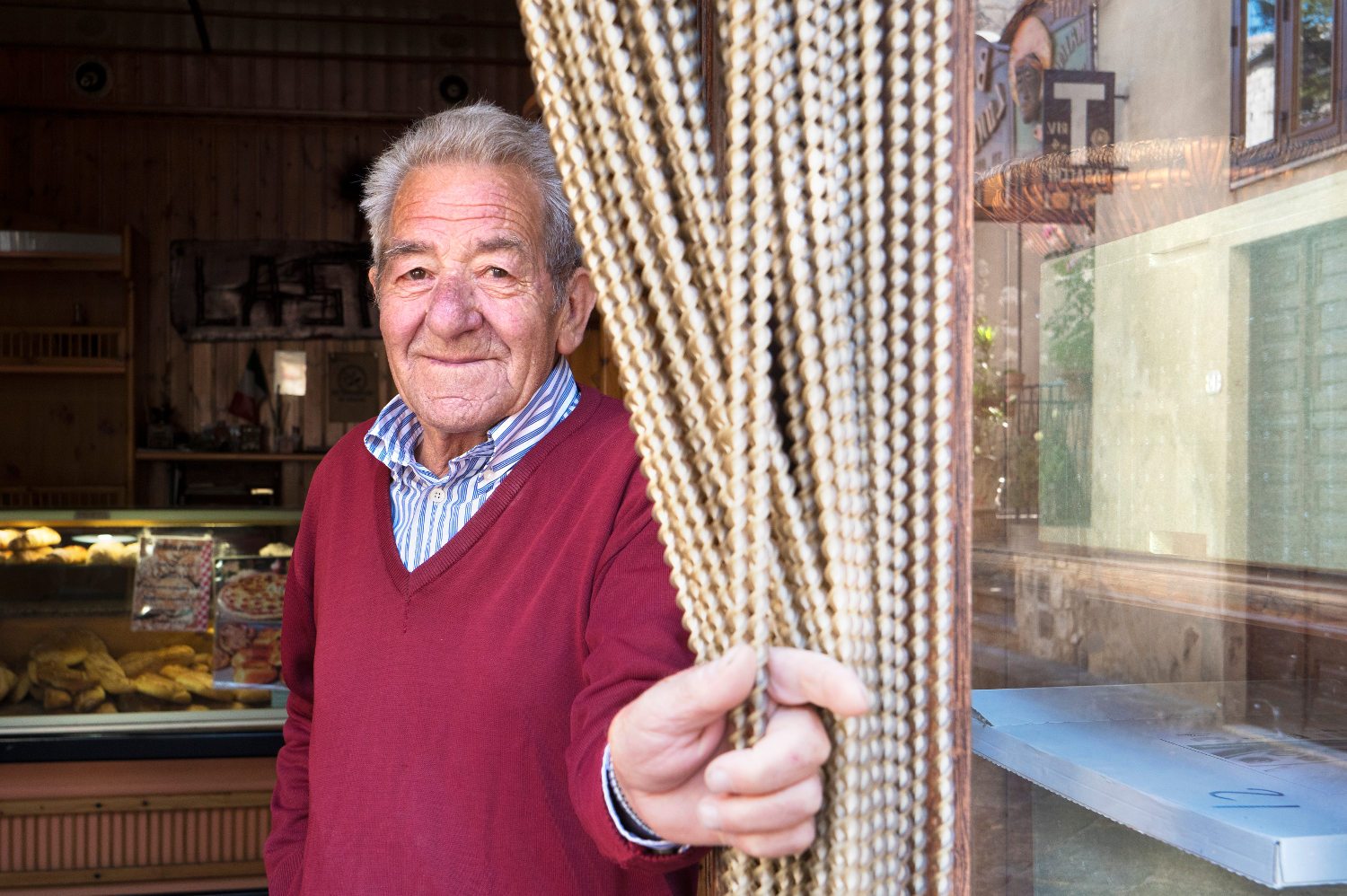 Just a smiling grandpa at the local bakery.
We will absolutely be back. First, it's interesting to see if there will be any changes to the town, given its new status. Secondly, we were only there for three days, and that was very little time to drive around the area. Third, I'm afraid this lost world, with an advertisement in the main street shop that reads, "Bring your grain! We'll laugh it up!" won't last very long.
Sightseeing in Italy Petralia Soprana.
Are you going on a trip? See what you can visit during your vacation. We have over 4,000 sights around the world in our database! Back? Add to our collection of places of interest.
Cathedral of the Assumption of the Blessed Virgin
The Cathedral of the Assumption of the Blessed Virgin Mary is the main church in Palermo, where the relics of the most revered saint in Sicily, Saint Rosalia, are kept. […]
Quattro Canti
Quattro Canti or Square of the Four Corners is the unofficial name of one of the most picturesque squares in Palermo. […]
Uffizi Gallery
The Uffizi Gallery is a collection of unique paintings by the world's most important artists. It is located in a majestic building designed by Giorgio Vasari specially […]
Villa Borghese, how to get there
One of Rome's most famous landmarks, the Villa Borghese is located on the Pincio hill. The palace was built by Cardinal Camillo Borghese as a family […]
Nero's Golden House in Rome
The Golden House is a palace and park complex built by order of the Roman Emperor Nero, who sought to make the largest city residence ever […]
Outlet Valmontone
Fashion District Valmontone Outlet. Here you can buy products of famous brands at great prices. The outlet is located 40 km from […]
Castel Romano outlet
The Castel Romano outlet (Castel Romano Designer Outlet), open since 2003, is located 25 kilometers from the center of Rome and covers an area of 25,000 square meters […]
The Museum of Ice Cream – a paradise for sweet tooth in Bologna
Ice cream is loved by everyone, regardless of age, gender or personality. The most delicious delicacy is created in Italy, and recently a real museum was dedicated to it. The famous producer […]
The bridge on the island of Gaiole
A stone bridge connects two small rocky islands off Cape Passilipo in the Gulf of Naples off the coast of Italy. These islands are called Gaiola. […]
Tower of Pisa
bell tower, part of the ensemble of the city's cathedral of Santa Maria Assunta (Cathedral of Pisa) in the city of Pisa. […]
Sightseeing selection
Only authorized users can add content to the site! Please log in if you are registered (if you were already logged in – try again, maybe session time expired). If not, please register.
Travel Goals
Vacations in the Crimea
Skiing
Time to have a rest in Russia
How the stars are vacationing
Try the country for yourself
This is interesting
05.09.22 The Russians were introduced to TOP 3 new attractions of St. Petersburg
Tourists will love the atmosphere of carefree holidays…
Love for sea creatures has already cost her health…
In the Kaluga and Tula regions created a new river one-day tourist…
Catherine the Great personally drew the coat of arms of the city…
It is proposed to use other air harbors…
The city has several museums, the main one being the Northwest Museum…
Silkeborg Museum, located in an 18th-century mansion, in its exposition…
Booking
AIRLINE TICKETS ONLINE
Hotel Search
Train Tickets
About project
Our partners
Our projects
© 100 Roads Ltd. , 1996-2022 100 Roads ® registered trademark. Support service All rights reserved and protected by law. Free non-commercial use of 100dorog.ru publications on the Internet, in whole or in part, is permitted only with the indication of the source "100 Roads" with an active, indexed link to 100dorog.ru, required for each publication. Otherwise written permission is required.