What to do in Perm – 58 best places for tourists
In the Perm Museum of Local Lore you can see unique exhibits illustrating everyday life of the Kama Region residents from ancient times to the end of the 20th century, ancient handwritten books, ancient coins, icons, jewelry made in the Perm animal style, as well as a unique Perm wooden sculpture – one of the symbols of the region.
100 – 200 ₽ ● Tue – Wed 10:00 to 19:00 ● 11 Monastyrskaya St.
A modern and well-maintained park in the heart of Perm. Here you can find a variety of fun rides for children and adults, a mini-zoo, a rotunda arbor, near which city events and festivities are regularly held, and, of course, the Ferris wheel from which you can see the whole city of Perm.
from 9:00 till 23:00 ● Sibirskaya St., 49.
PERMM museum is one of the largest museums of modern art in Russia. Exhibitions of modern artists, meetings with figures of culture are taking place here, and master-classes, game excursions and creative studios are working for children.
Many of the exhibits are created using seemingly inappropriate materials – scotch tape, cardboard, sand, wire and plastic.
100-200 ₽ ● from 12:00 to 21:00 ● 24 Gagarin Blvd.
The beautiful white-stone church in two architectural styles at once: Old Russian and Byzantine. It was built with money collected by workers of the Perm smelter.
One of the main relics of the monastery is the icon of the Mother of God "The Unpouring Chalice". It is believed that it helps to heal from drunkenness.
daily from 8:00 to 19:00 ● Visimskaya St., 4A.
Fans of active lifestyle will find many ideas for a cool and memorable weekend getaway in Perm Krai, while theaters and city lovers will be delighted with Perm theaters.
Perm Territory no longer has the sea, but there are many picturesque rivers ideal for rafting, which has long been the hallmark of the region. Local tour operators offer music, sports, history, health, family, vacation and dance rafting, as well as rafting on the location of filming the movie "The Geographer Globe propyl".
You can take an exciting journey along the Usva, Chusovaya, Kosva or Vishera. Cost of rafting: from 5 200 ₽.
To admire Perm from the water, go on an hour and a half trip on a river streetcar on the beautiful Kama River.
From the board of the motor ship you will see picturesque Kama banks, Perm plants, as well as walk under the Kama bridge and take part in competitions or games from the walk organizers.
Address: Perm 1 (Monastyrskaya St., 2) Ticket: 150-630 ₽
Stone City is one of the most popular natural sights of the Perm Region.
It is famous for its bizarre rocky residences, some of which resemble the houses and streets of an old, abandoned city, while others look like huge stone animals.
Coordinates: 58.722 669, 57.633 277
Perm is the theater capital of the Urals, which is famous for its vivid productions, professionalism of actors and directors, as well as theater competitions and festivals. The most famous of them is the Diaghilev Festival.
Ticket: from 400 ₽
Perm is a city of millions, and there are many interesting places to go with your child. We tell you about the most unusual of them.
The theater is located in a beautiful blue and white two-story mansion, built in Art Nouveau style in the late 19th century. It regularly hosts interesting performances for children and adults.
The most favorite productions are Morozko, Tales of Ole Lukoil and The Lion, the Witch and the Wardrobe.
from 10:00 to 19:00 from 400 ₽ ● from 10:00 to 19:00 ● 68 Ekaterininskaya St.
Here live African ostriches, camels, turkeys, pedigree chickens, rabbits, goats, sheep, cows, Vietnamese pigs, and Canadian bison.
All of the animals can be hand-fed, food is sold at the entrance, and you can get to know them on tours or self-guided walks.
250 ₽ ● from 12:00 to 17:00 ● Zaosinovo village, 15
Open-air museum where you can see a variety of military equipment "Motovilikhinskie Zavody" – from the Perm Tsar Cannon (19th century) to the modern multiple launch rocket systems and tanks. All the exhibits can be touched with hands and even climb on some of them.
Sunday from 9:00 to 18:00, Saturday and Sunday from 10:00 to 19:00, Monday and Friday – days off ● 1905 Goda Str., 20.
The museum is in the center of Perm. Here you will see skeletons of giant dinosaurs, Permian mammoth, fossilized remains of plants, animals, and sea creatures, a collection of minerals and rocks of the Urals.
100-200 ₽ ● from 10:00 to 19:00 ● 15 Sibirskaya St.
The ancient merchant city where you should come to learn all about the history of merchants, taste the printed gingerbread, walk along the cozy streets and, of course, visit the Kungur ice cave. It is considered the hallmark of the city.
In the Kungur cave you will see the mysterious stone caves, huge stalactites and stalagmites, underground lakes, snowy halls, and hear ancient legends. All the halls of the cave are lit, and you can walk along the comfortable paths and bridges with handrails.
Working hours Kungurskaya ice cave: from 10:00 to 18:00 Ticket: 700-1 500 ₽
Here at the museum-reserve Usolye Stroganovskoe, you will find the beautiful Spaso-Preobrazhensky Cathedral with its bell tower, the Stroganov Chambers, the Golitsyn Manor and a small park with amusing art objects in a small square near the river.
On your way to Usolie, passing the Kamsky bridge, be sure to stop at the monument to the cosmonauts. It was established in memory of the landing on March 19, 1965 in the taiga spaceship "Voskhod-2" with Belyaev and Leonov, who were the first in the world went into space.
Museum-reserve opening hours: from 10:00 to 18:00, Monday, Tuesday – day off.
Cherdyn – once a rich capital of Great Perm, but now is a quiet provincial town in the north of the region. You should come here to see ancient monasteries and temples, many of them are more than 500 years, to visit local history museum, where ancient printed and handwritten books of XVI-XVIII centuries and massive 50 kg shackles in which Mikhail Romanov was chained are kept.
And, of course, a look at the Museum of the History of Faith, which in Soviet times was a museum of atheism.
Museum of the History of Faith hours: 10:00 a.m. to 5:00 p.m.; Monday, Tuesday off Ticket: 100-130 ₽ Travel time: 5-6 hours
The salt capital of Russia and one of the oldest cities in the Urals. It has many historical buildings, merchant mansions and beautiful white stone churches and temples in its center. There is also the famous falling cathedral bell tower, on which you can climb and see the city from a bird's eye view.
If you come to Solikamsk, be sure to visit the Museum of Salt. Here you will learn how salt used to be extracted, and see the salt pits.
Hours of the Museum of Salt: from 09:00 to 17:00, Monday, Sunday – off Ticket to the Museum of Salt: 100-200 ₽ Travel time: 3-4 hours
Where to go in Perm: A selection of unique places to visit in Perm
A selection of unique places in Perm for the readers of "MY CITY – PERMM".
1) House upside down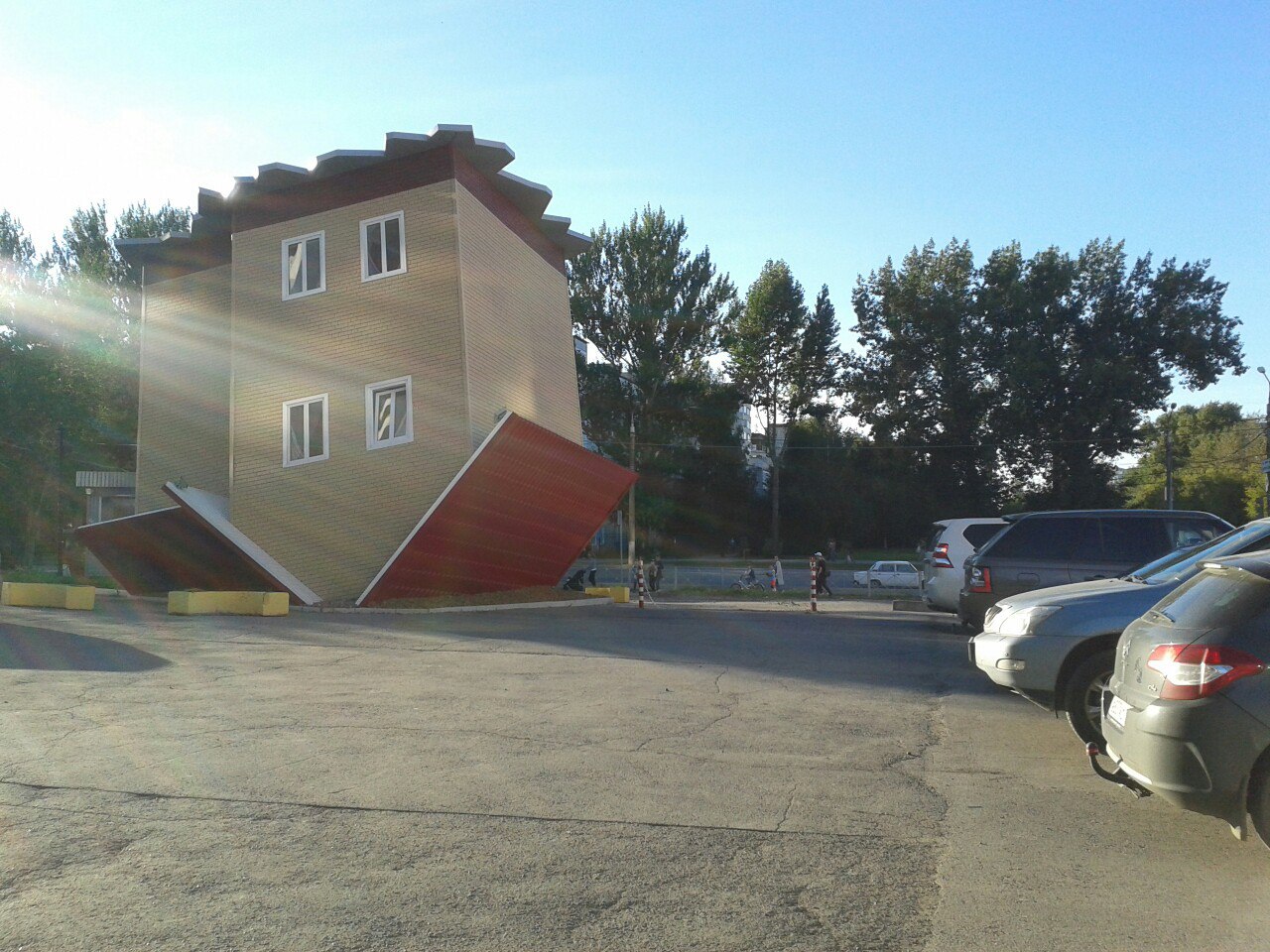 In Perm a miracle house has been built. But it is difficult to live in it. Everything is upside down, Standing on the ceiling and your head goes round and round.
Yes, this is such an attraction you can visit with your family or friends. It's a very unusual experience. Really every detail is upside down. The ceiling, on which you are standing, is located at an angle. From this creates an additional sense of unreality of what is happening, you somehow begins to sway and you seem to get into a completely different world. Go and see for yourself.
Address: 11 Mira str.
Working time: Every day from 10:00 to 20:00.
Cost of visit: 200 rubles, children under 6 years old – free of charge.
2) Bumperball center "Bum Ball".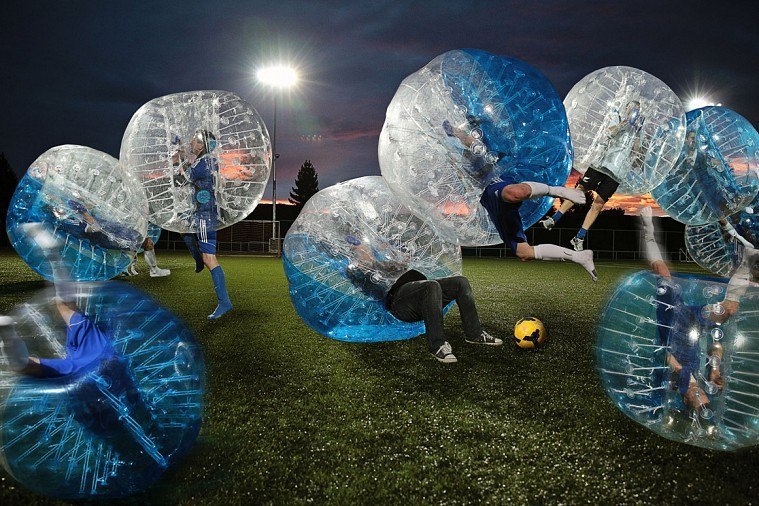 Bumperball is a young sport where participants dressed in special inflatable spheres (bumper balls), and thus try to score the ball in the opponent's goal. With this you can push as much as you like – it won't hurt, it will only be fun.
Address: SOK LIDER, 4 Sergey Danshchina str.
The cost of the game 30 min: 3000 rubles (you need 2 teams of 5 people, ie, with 1 person about 300 rubles).
For recording: 210-36-37 and 8-919-44-10-227
3) Fear attraction "The Black room"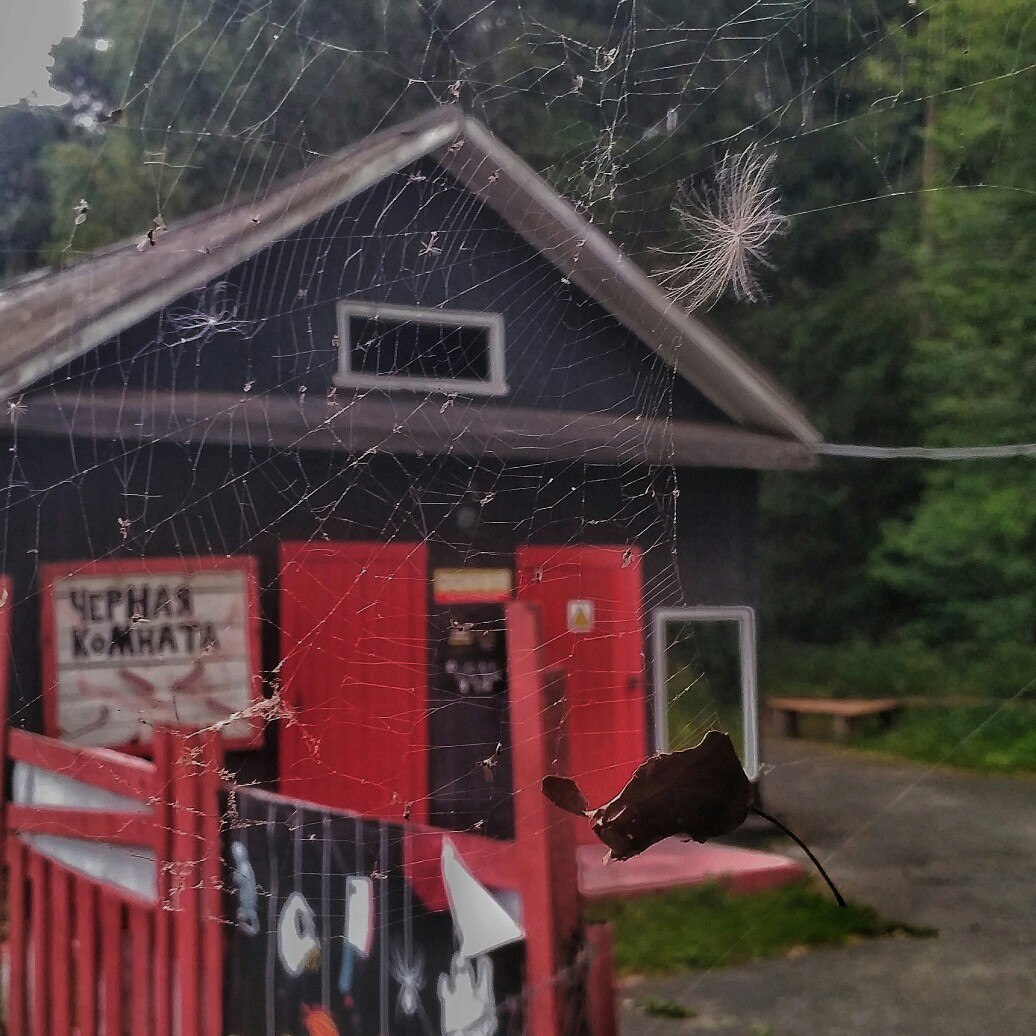 Fear and adventure attraction in the abandoned house on the territory of the former children's camp "Chaika" in Perm.
Visiting "The Black Room" you find yourself in an atmosphere where fear, joy and surprise are united and where in the sinister darkness all kinds of surprises are waiting for you. Don't believe the rumors, experience it for yourself!
The second enclosure of the Black Room is even bigger and now consists of 30 rooms where you face your fears: fear of the dark, the unknown, snakes, spiders and narrow spaces. Getting out of it is not easy. You will have to look for the numbers to the code lock and only with their help you can get out! The duration of the attraction ~30-60 minutes. During the visit you will be filmed by infrared cameras.
Address: Perm, Vstrechnaya 33. to 2/2.
Cost: Weekdays 300r., Weekends / Holidays 400r. (per person)
Opening hours: from 14.00 – 22.00 on record.
Recording by tel. 204-07-13, as well as Viber / WhatsApp 8-922-354-07-13
4) Rancho Rope Park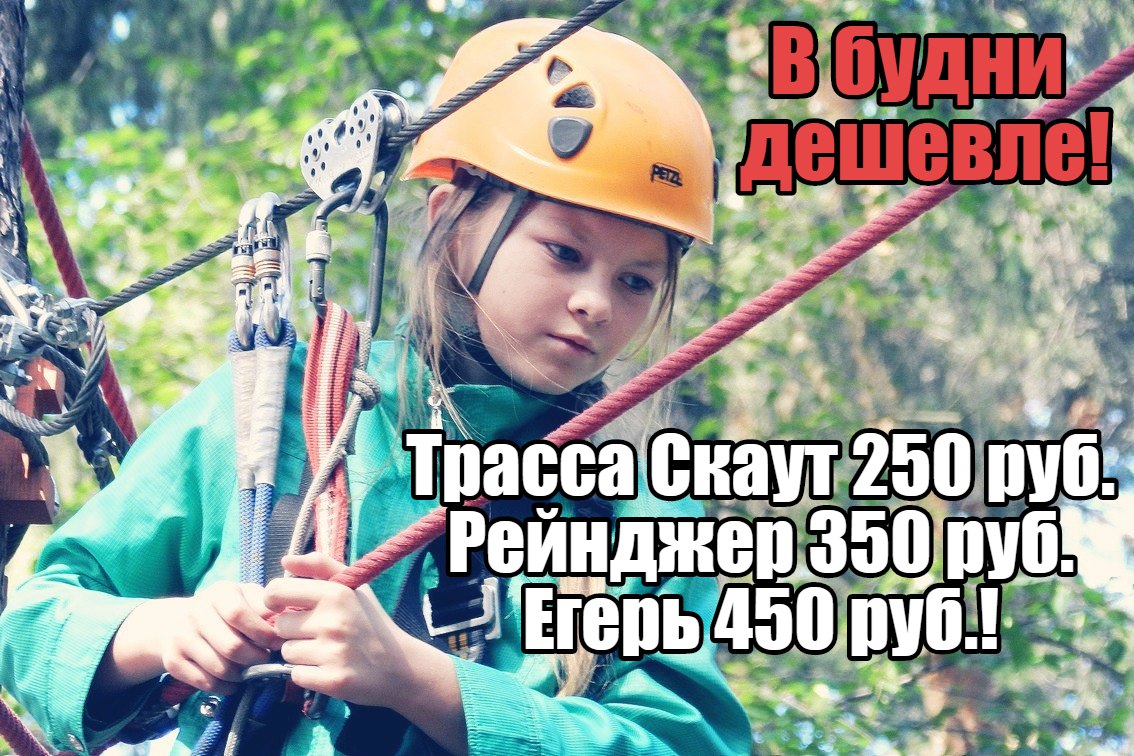 In the Rope Park Rancho you can expect: – 3 tracks of varying difficulty levels and located at different heights above the ground; – Track for rope courses (team building); – Climbing wall (height of 9 meters); – A real Indian Lodge! – 2 trolley crossings through the park, up to 40 meters long; – 2 summer houses for outdoor festivals and gatherings; – Forest meadows, paths for walks and fresh air!
Address: Recreation Center "Chaika" Vstrechnaya ul. 33.
Phone for registration: 277-30-74
Working schedule: daily 10:00-19:00
Cost: 250-450 rubles.
5) Rock climbing gym "The Rock"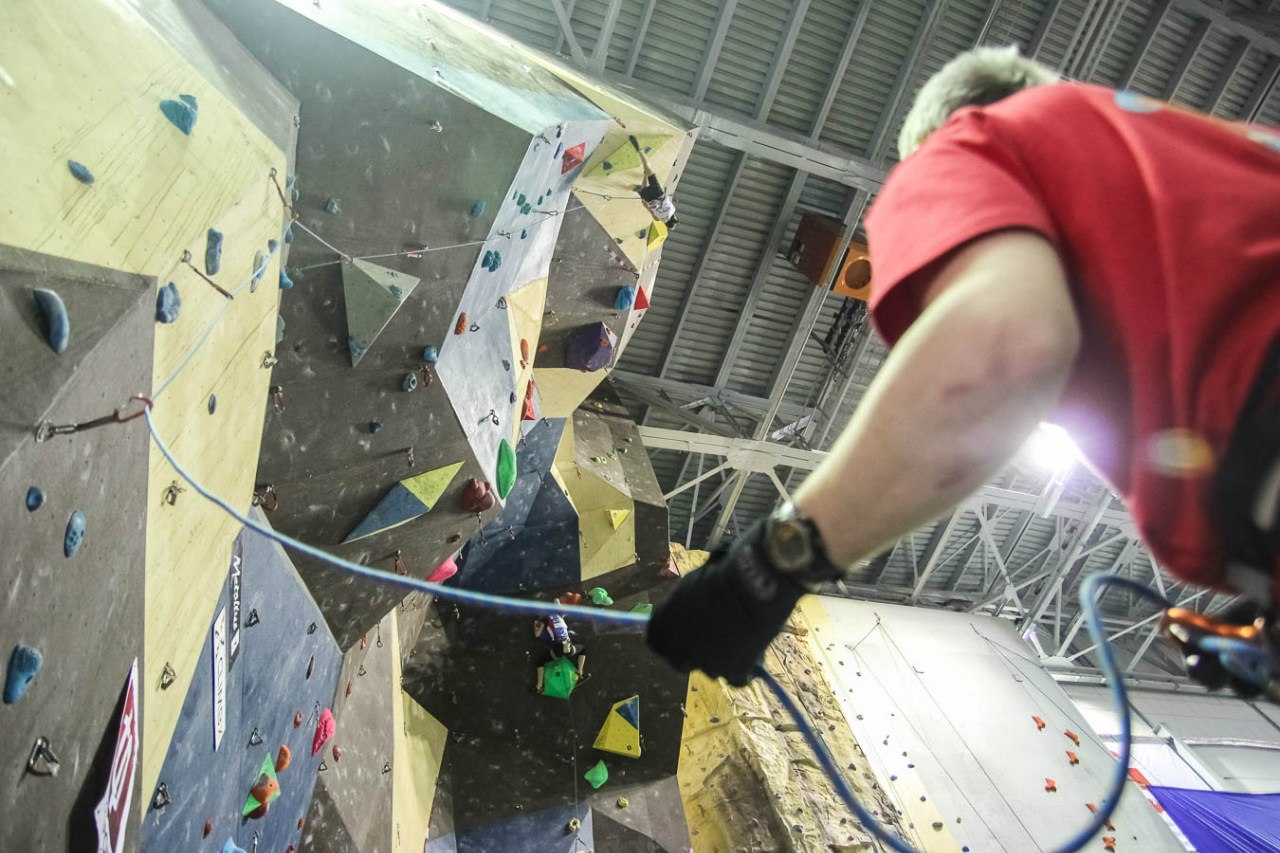 This is a very high climbing wall, whose tracks meet all international standards. The height of the climbing wall is 19.5 meters. There are 25 trails that are regularly updated, suitable for professionals and beginners.Rock climbing is one of the unique sports, which combines the possibility of development as a professional athlete and simply a form of fitness or an interesting pastime with family, friends and colleagues.
Address: Shosse Kosmonavtov 158a, the stop Sukharev Sports Complex, Universal Manege.
Free time: Monday – Friday from 18:00 to 22:30, Saturday and Sunday from 14:00 to 20:00.
Cost of 1 single lesson of 2 hours (necessary equipment is given): 500 rubles for adults, 400 rubles for children.
Phone: 254-03-54
6) WIND ZONE aero tub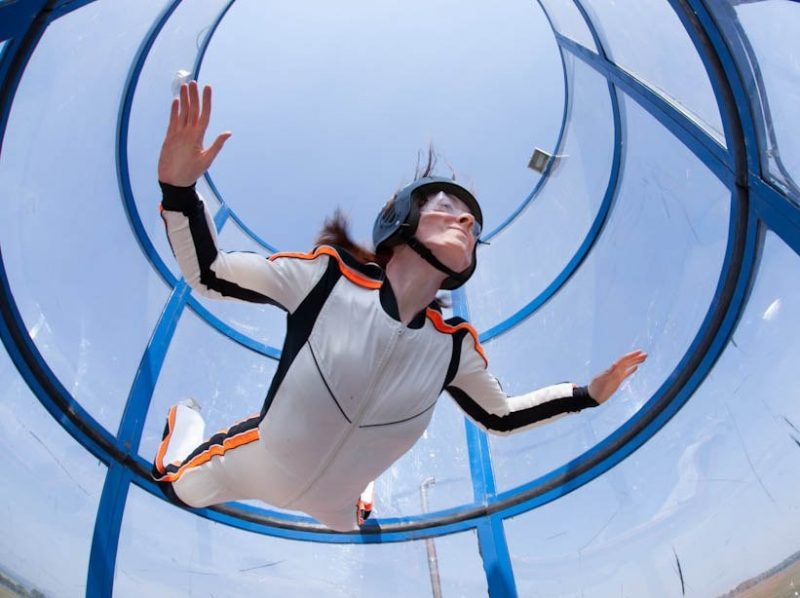 This is one of the most amazing places to visit, where you will make a dizzying journey into the world of delight and free flight! Flying in an aero tub is a unique gift, bright emotions and unforgettable impressions.
Address: 33b Vstrechnaya str.
Working hours: Wed-Sun 12:00-20:00
Phone: 8 951-94-79-435 and 277-94-35
Cost: 2 minutes – 1200 rubles for children, 1400 rubles for adults. You can also "fly" 3, 5, 10, 20, 30 and 60 minutes.
7) FORS: paintball, laser tag and archery and crossbow shooting range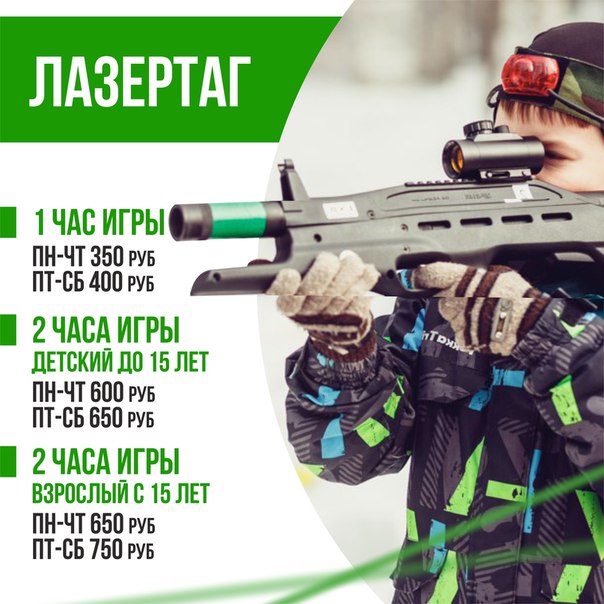 Three thematic polygons in one place for paintball and laser tag: "Blockpost", "Depot" and "Megapolis". The game area of more than 6000 sq.m.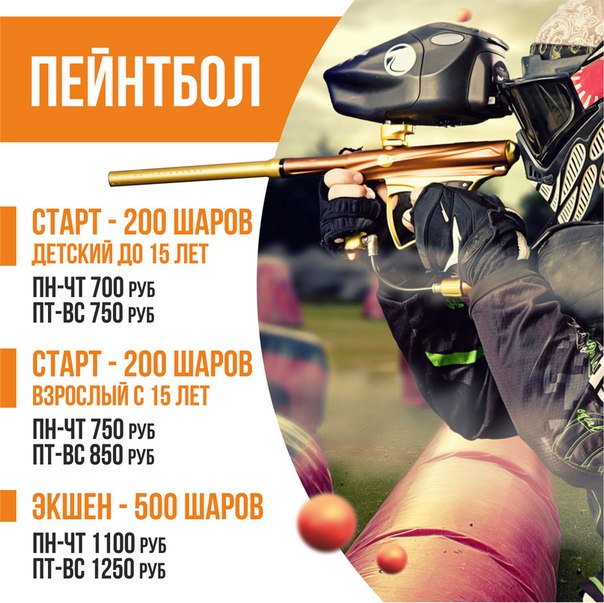 A place for archery and crossbow shooting range.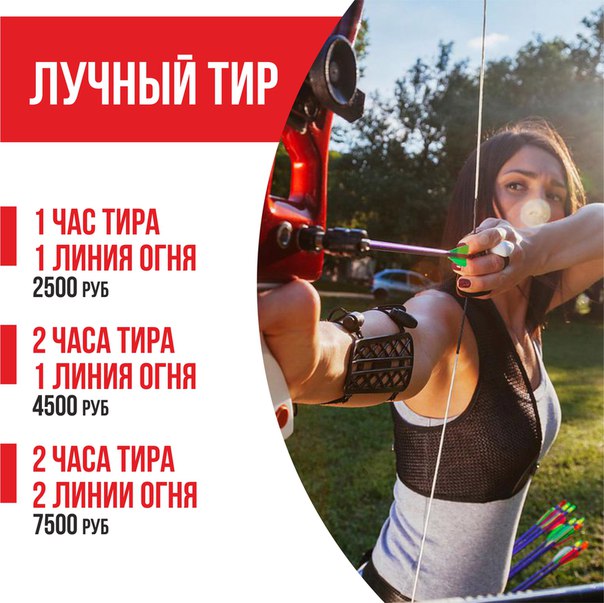 Address: Ski lodge "Perm Bears", Sportivnaya st. (Central Manor) 22
Phone: To order the games please call (342) 234-12-12
Cost: 400-8000 rub.
The family trampoline center Jump Tramp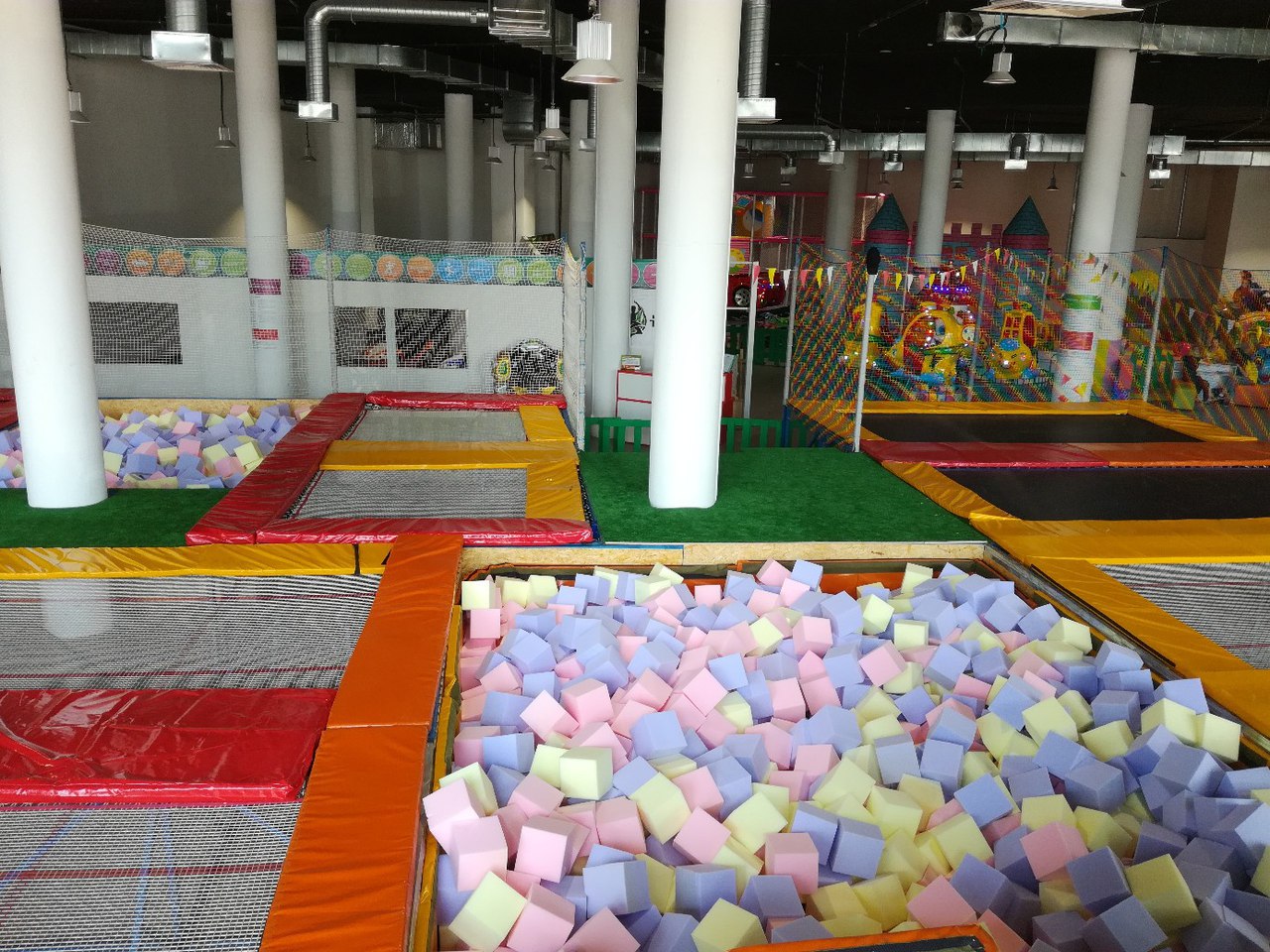 Addresses: Revolution St., 21 (Victoria House), Vosstaniya St., 35 (shopping center Tomilovsky), Lenina St. 45 (TSUM)
Working schedule: Monday-Saturday 10:00-21:00, Sun 10:00-20:00
Phone: 204-23-04
Cost: 300 rubles on weekdays, 350 rubles at weekends, also rock climbing – 100 rubles for two attempts with an instructor.
9) trampoline center "Sry trip
Sky Trip is dozens of play areas for children and adults. This is a new format of sports entertainment, healthy and active recreation. It is a platform for 25 sports, whether it is gymnastics, acrobatics, soccer or martial arts. This is an opportunity to get away from gadgets and actively spend time with the whole family with benefit! Activities every day!
For you: – A professional skate-platform, – Trampolines loved by everyone, – Dry pool, – Slides, – Climbing wall, – Laser quest, – Bungee jump, – Instructors and animators, – Cozy sky-cafe.
Address: Okulova street, 75k8; Parkoviy avenue, 58a.
Working schedule: daily 10-00-21-00
Phone: 254-01-00
Cost: weekdays 1 hour – 350 rubles, the whole day – 450 rubles. Weekends and holidays: 1 hour – 400 rubles, all day – 700 rubles. Children under 3 – free of charge, must be accompanied by adult, the ticket should be bought by adult.
10) Central Perk Perm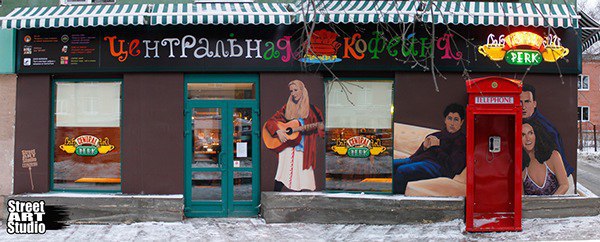 Central Perk Perrm was founded in 2011. The owners of the coffee house tried to transfer the whole atmosphere and interior from the TV series.
Address: 88, Ekaterininskaya str.
Opening hours: Monday – Thursday from 9:00 to 22:00, Friday from 9:00 to 24:00, Saturday – Sunday from 12:00 to 24:00
Phone: 206-22-88
11) Equestrian club "Favorit" in Perm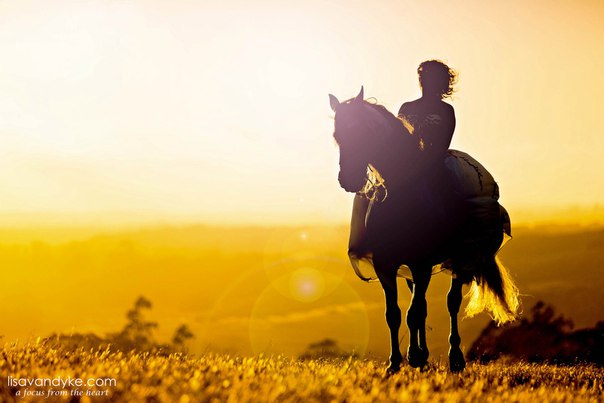 For you : * Equestrian rides in the woods *Picnics for friendly companies (barbecue, veranda, guest house) *Romantic vacation for two people *Community programs, team building *Training in the basics of horseback riding *Developmental horseback riding * Equestrian tours for any level of training. *Family horseback riding *Hotel rental *Horse camp day accommodation and much more on your request!
Address: neighborhood Nizhnyaya Kurya, 27, Belaya str.
Working schedule: daily 11:00-19:00
Phone: 276-65-05
Cost: 300-550 rubles (it depends on the day of visit and the kind of the horse)
12) "The Cats Perm" coffee house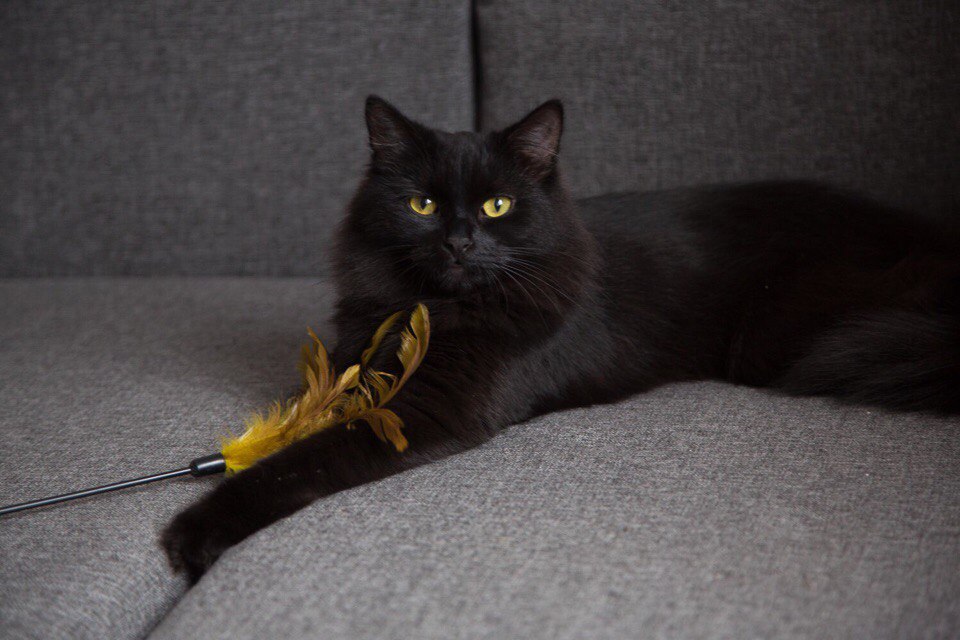 Come and. – get a big portion of anti-stress thanks to the kitties; – play board games, do some anti-stress coloring – have a birthday party or a private event! – Help yourself in a cafe, – do yoga;
Address: 66 Lunacharskogo St.
Working schedule: Tue-Sun 12:00-21:00
Phone: 8 (909) 103-35-11
Price: Tue and Sat 3.5 rpm, Sat Sat 4 rpm, Wed 2.5 rpm, Thu – first hour 3.5 rpm, second hour for free.
You might be interested: 15 places in Perm, where you can communicate with animals. Addresses, prices, working hours.
13) Children's entertainment center "October". Photo by Alexey Grechischev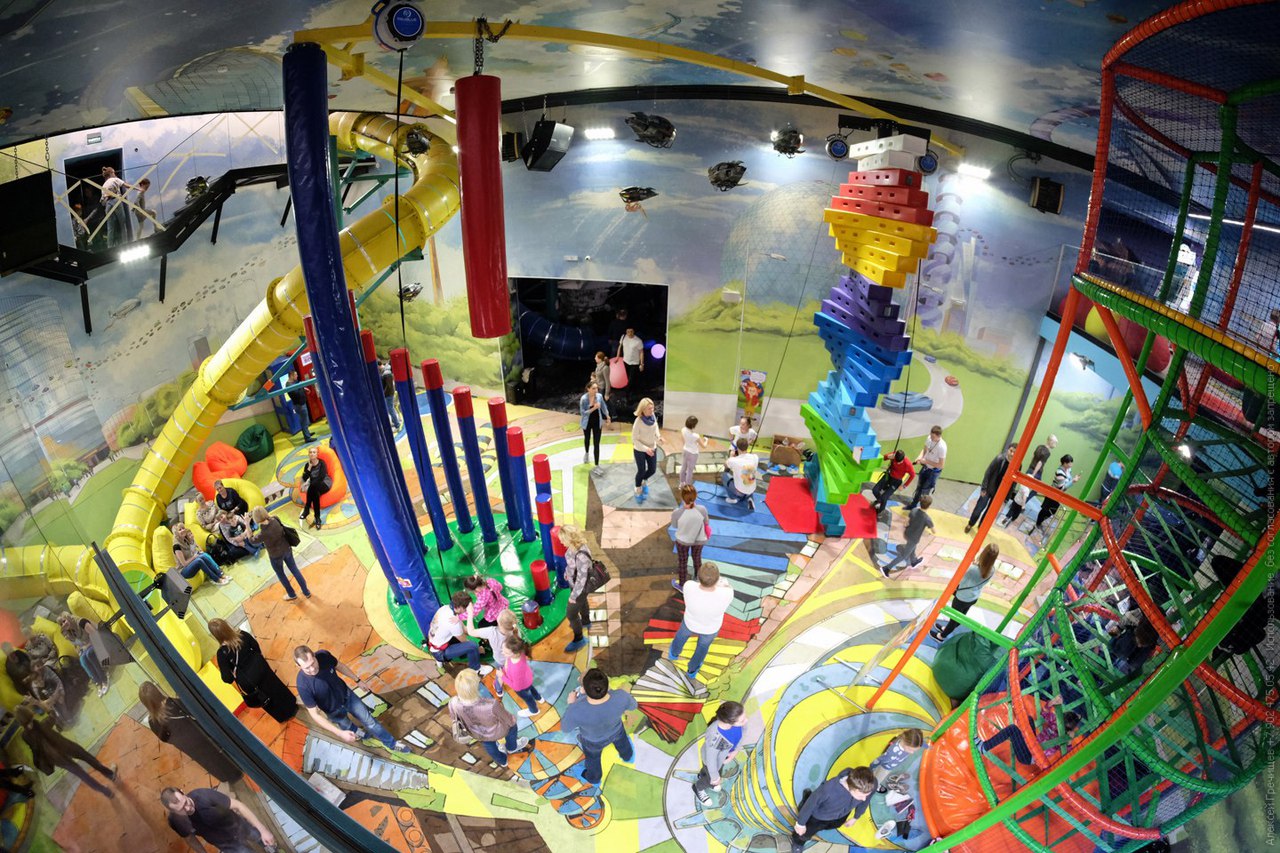 The children's interactive entertainment center "Oktyabr" has entertainments for two main categories of children: for kids from three years old and for older children. Toddlers can swing on swings, assemble cubes, build ships, model with sand, play music, and use the interactive panels in the Flower City on the first floor of the Center. On the first floor, kids can visit the 2D4 dynamic platform, which has a limit of 100 centimeters or more.
For older children, October offers rides, slot machines and interactive modules on the second and third floors. At the entrance to the second floor there is a stadiometer with a limit of 110 centimeters. On the second floor you can visit Sun City and Moon City, 2D4 movie theater, test your dexterity on climbing walls, ride a slider and much more. And then bravely go up to the portals and slides area, in addition to the slides there are colored shadows in the darkroom and ZEROSHOCK. Please note: In the older zone there are additional height restrictions for some attractions such as the slider, EXO SKELET, TOTAL CUBE, ZERO SHOCK, Star Blade, climbing walls, etc! This rides are subject to height limits of 120-125 centimeters and above.
Address: Komsomolsky Prospekt 46 (building of the former cinema Oktyabr).
Mode of operation: Monday 14:00-21:00, Tuesday-Sunday 10:00-21:00.
Phone: 259-43-37
Cost: 1 hour on weekdays 400 rubles (1-4 years), on weekends 500 rubles. For adults and children over 4 years old all floors are accessible for 800 rubles on weekdays, 1000 rubles at weekends. One child can be accompanied by two adults for free.
14) World of Quests. Children's quests in Perm – Labyrinths of Adventures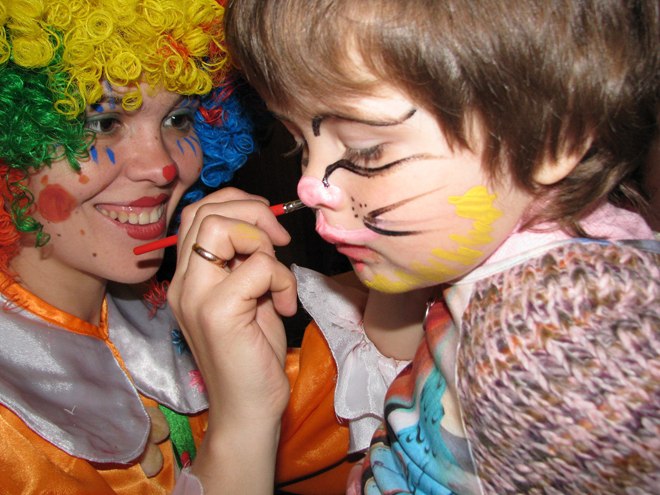 This is a new format of entertainment at the Family Entertainment Center №1. It combines three exciting activities: a quest, a labyrinth and a professional acting show. Go into a fascinating world of mysteries and riddles. The inhabitants of the labyrinth will fulfill your preferences and create a fascinating atmosphere for adults and children! The game center includes game locations of 120 to 300 square meters and more than 30 exciting scenarios to choose from. Here you can have fun with your friends, celebrate a birthday or arrange a corporate event. The capacity of sites up to 120 people and a variety of game plots allow you to organize a game that will not leave anyone indifferent.
Address: Komsomolsky avenue, 7 (ground floor).
Working hours: Fri-Sun 11:00-20:00 (by appointment)
Phone: 8 (982) 482-52-62
Cost: 250-800 rubles.
15) "TEMNOTA" Playground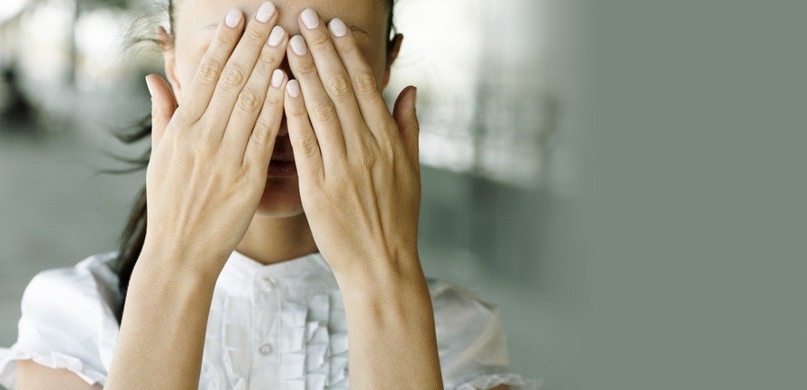 "TEMNOTA is an amazing interactive journey in complete darkness. Seeing nothing, you move through the installation rooms. Everything you encounter on your way there, you can feel only by touch, by smell, by hearing. Nowhere else do you have to actively engage all of your senses and trust your tactile senses and intuition to find your way and understand your surroundings. You can't show photos from this exhibit. And not even because you leave everything at the entrance, including cameras and phones, but because you can take out only feelings and impressions to share with others. "TEMNOTA" is a practice-journey beyond the boundaries of the standard perception of the world.
Address: 9 May street, 18b Working hours: every day from 17:00, 18:30, 20:00 to 22:00 Phone: 8 (909) 730-40-00 Cost: 250-300 rubles.
16) VR-centers of Perm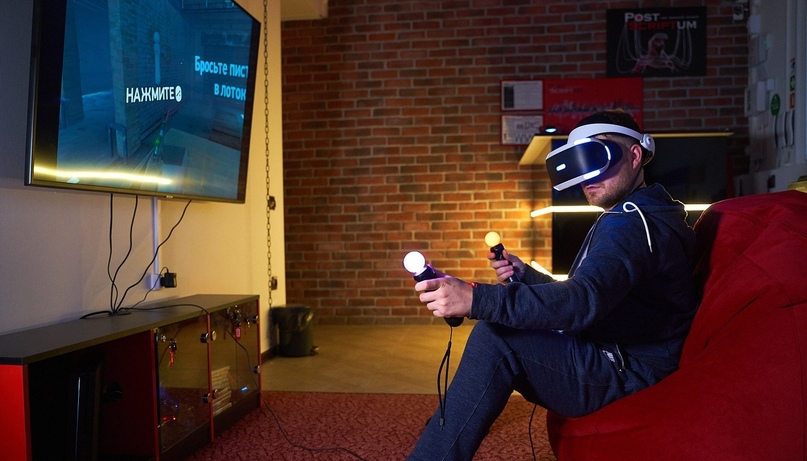 Currently in Perm, there are 12 virtual reality clubs. They are mostly located in the city center, but some are located in the bedroom communities. Among them you can visit:
Post-Scriptum .
Post-Scriptum virtual reality center invites you to plunge into an unforgettable adventure in which you can become: ✔ Participant in the battle of the zombie apocalypse ✔ Mercenary, fighting the resistance ✔ Elf, defending his village from the invasion of evil orcs
Address: Komsomolsky Prospekt, 56
Working schedule: daily 10-00-21-00
Phone: 203-11-03
Cost: 700-800 rubles per hour of play
"The virtual reality club Gaming space
A virtual reality club for an hour! Finally, you will be able to play everything you want! All the space of VR games is now at your disposal! Feel like a Matrix hero, fight off zombies, pass quests, ski, jump from a skyscraper and fly to Mars – this is just the tip of the iceberg, with over a hundred games for every taste!