What to bring from Spain – the Guide to Souvenirs and Gifts
Spain is undoubtedly on the list of countries that amaze with versatility and color. Popular Spanish resorts are as varied as the gifts guests bring back. Hopefully, with our tips – what to bring back from Spain – you will enjoy choosing gifts that will long remind you of sunny, happy vacation days.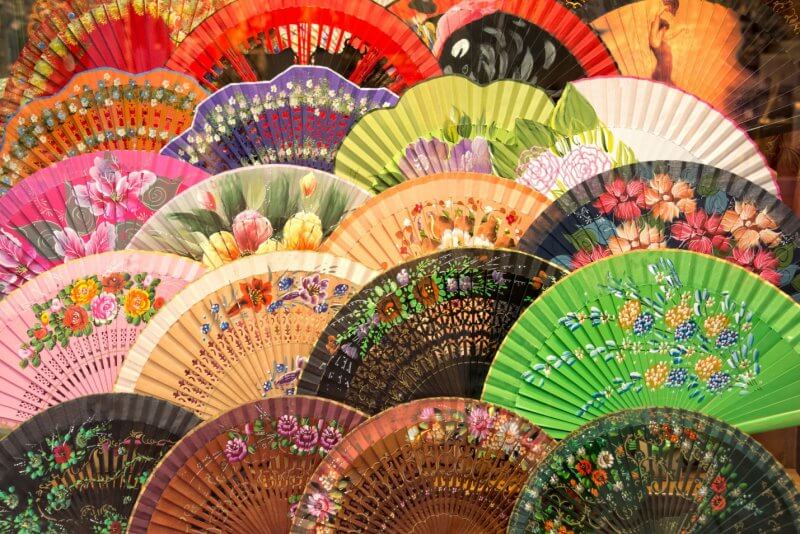 Gastronomic gifts
When the question – what can be brought from Spain – the first thing that comes to mind is gastronomic delicacies.
Regardless of the region, the Spaniards do not imagine their cuisine without meat, the pride of national cuisine, undoubtedly, Jamon, it can be purchased in any supermarket, where you can find different types of delicacies.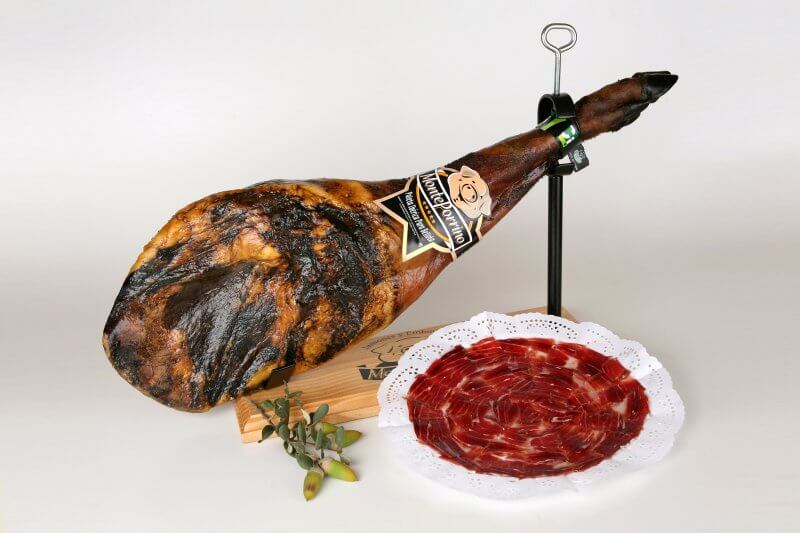 Jamon Iberico or black leg. The product is expensive, but even the price does not stop tourists from buying this delicacy. When choosing a jamon Iberico, be guided by the label indicating the purity of the breed of pig. The best meats are labeled 100% jamón ibérico. If it is 75% or 50%, it is considered mixed.
Tip! 200g of Jamón costs 15 €, for a whole leg you have to pay between 350 € and 600 €. Note the brand name 5 JOTAS.
The Serrano Jamón is a familiar treat for Spaniards and is eaten every day, unlike Iberico which is bought only for Christmas. Serrano is much cheaper – a whole leg is only 30-60 €. This type of ham is served as an appetizer in bars.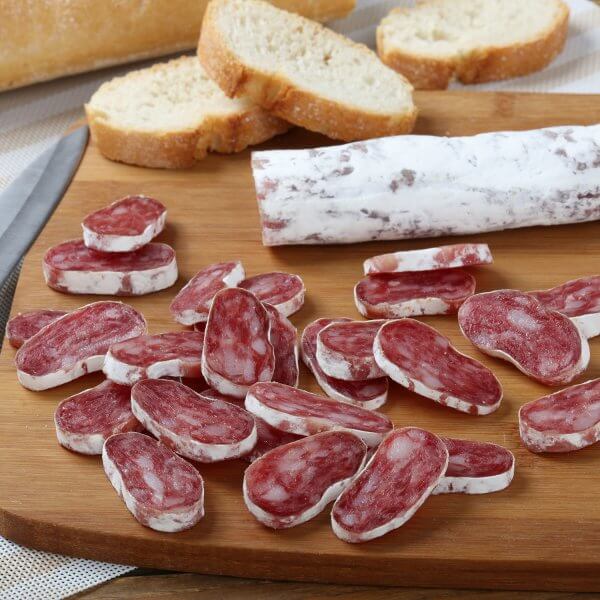 Sausages are on the list of the most common products in Spain, the prices are quite affordable – from 2 € to 11 €.
Chorizo is a dried sausage, characterized by its red color due to smoked paprika.
Salchichon is a dried sausage delicacy, which is prepared according to an ancient recipe of the Romans. It contains pork, lard and a set of spices, and carrots are added. Sometimes pork is replaced by boar meat.
Lomo – cooked from the meat from the backbone to the shoulder blades. A distinctive feature is the low fat content and a lot of protein.
Sobrasadu is the most original type of sausage, the consistency resembles pâté, made from Balearic pork and spices.
Among the tips for tourists – what to bring from Spain – you will rarely find cheese, but the quality of local products is not inferior to the popular varieties of Swiss product. Spain has its own unique cheese traditions. The locals give preference to aged and semi-aged varieties, as well as goat cheese. Luxury cheeses with moldy, soft varieties are less common. It is better to look for them in private stores. In supermarkets the cost of cheese varies from 8 € to 27 € per 1 kg.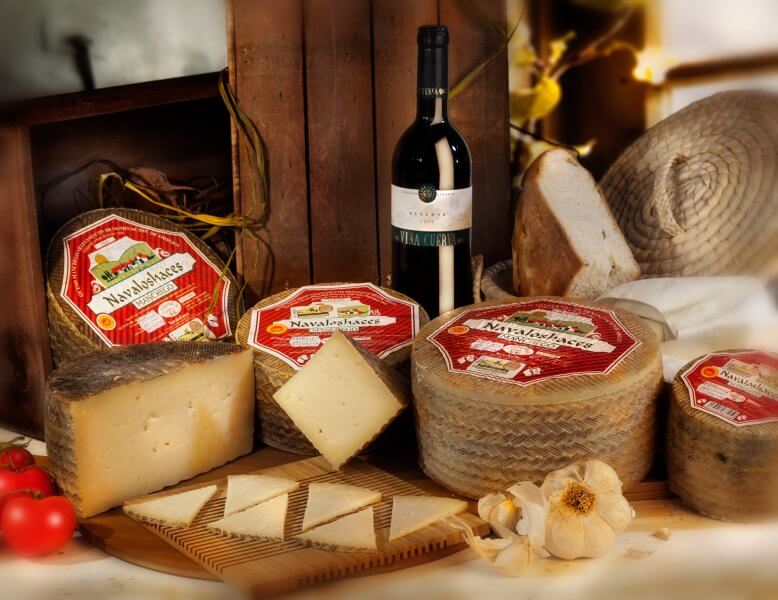 Tip! Spanish blue cheese with mold matures for 2-4 months in the mountains in special caves, as a result it acquires a pleasant herbaceous flavor.
What to bring from Spain as a gift for fans of "bright" dishes? Spices, of course. The most popular spice is saffron. It is added to first courses, side dishes, paellas, even desserts. Another popular spice is paprika. Choose varieties: Pimentón de la Vera, Pimentón de Murcia.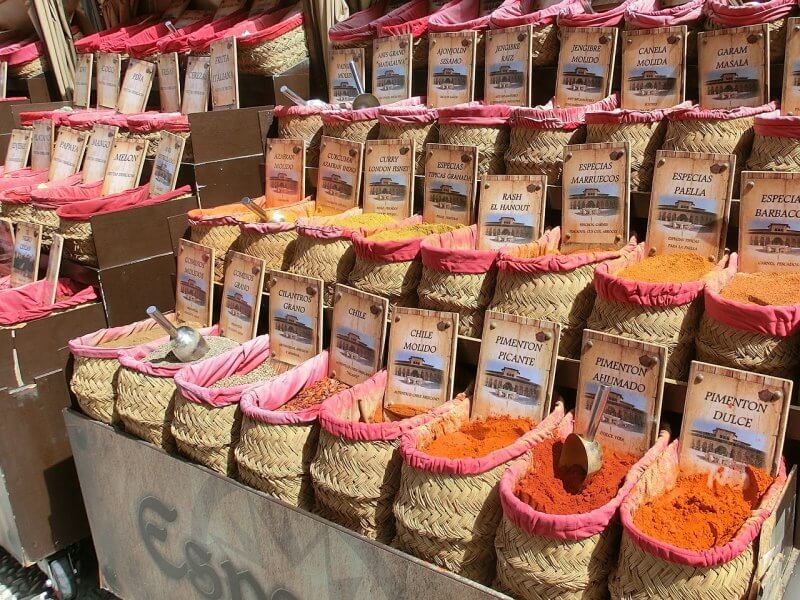 The most common advice on what to bring from Spain is olive oil. The country is among the world leaders in the production of this product. The cost of a liter of about 4 €, it is noteworthy that even the inexpensive varieties of oil are of excellent quality.
Locals prefer to buy olive oil in large volumes – 5 liters. The highest quality is Virgen Extra. The most famous producers of Spanish oil are concentrated in the south of the country – Malaga, Seville.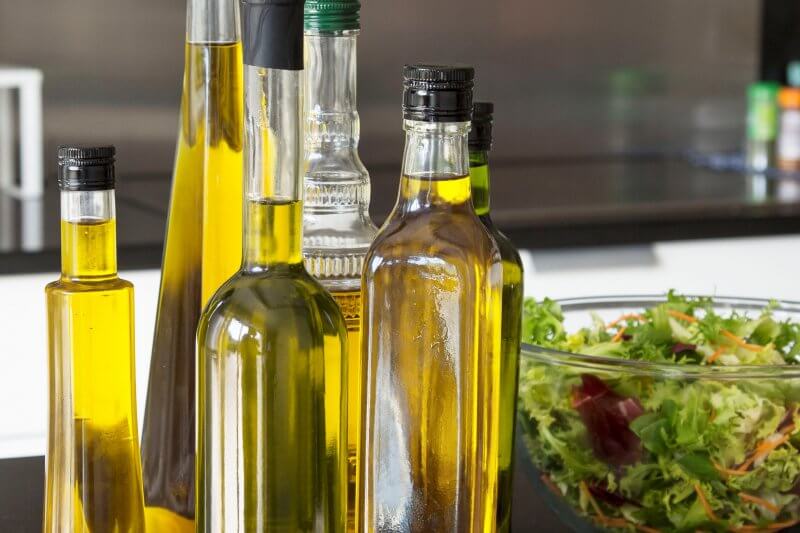 What to bring from Spain for children to eat? An excellent choice – desserts. This is a separate topic in the Spanish national cuisine. It is by sweets in Spain you can trace the influence of Greek and Arab cultures. The list of the most common desserts opens the cake Santiago, which is prepared without flour, but on the basis of almonds. In the national cuisine there is an analogue of Napoleon cake – Miliojas. If your trip coincides with the Christmas holidays, be sure to bring as a souvenir from Spain Christmas desserts such as Turrón, alfa jorres and polvorones.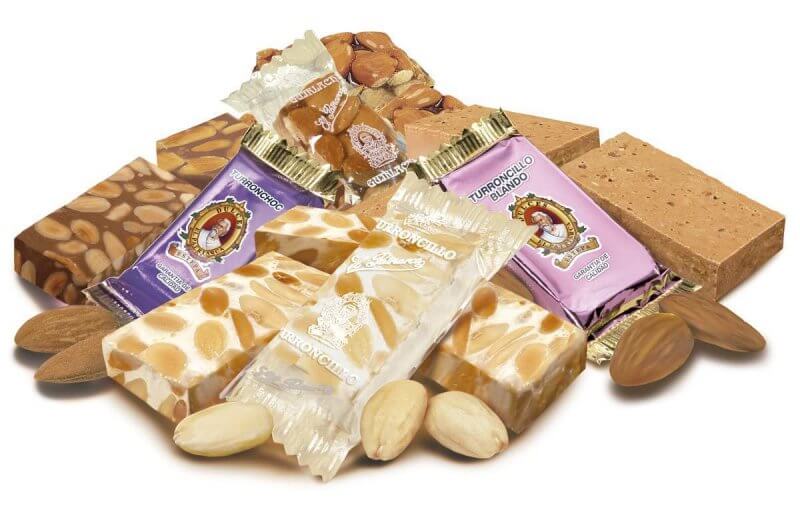 Tip: Tourists visiting Spain for the first time sometimes confuse turrón with chocolate. The dessert is made from honey, egg whites, sugar and almond nuts.
Polvorones and alfajores, a type of cookie, are made with a mixture of nuts, spices and honey. The dessert appears in stores on Christmas Eve, but there are small shops in Spain that specialize in just these sweets, here you can buy them at any time.
Don't forget to bring candied violets for sweet lovers – a treat invented by the Spaniards and bought in markets, grocery stores and souvenir stores.
Alcohol
Spaniards make wonderful wines from different varieties of grapes, the locals are justifiably proud of their wine products. The price for a bottle in the supermarket is about 3 €. What red wine to bring from Spain: La Rioja, Ribera del Duero, Priorat, Castilla-La Mancha. The best white wine producers: Penedès, Rías Baixas, Monsant, Castilla.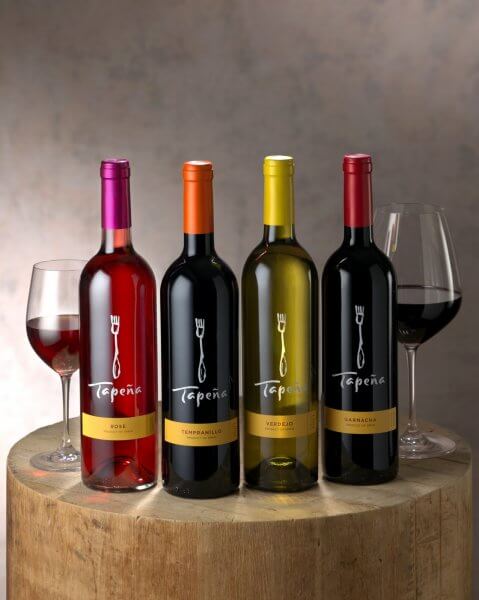 Cava is a grape sparkling wine, its production is established in Catalonia. This is why Catalan families never drink traditional champagne, it is successfully replaced by cava. Moreover, Spaniards do not recognize when cava is compared with champagne, in their opinion they are two absolutely different drinks. The price for a bottle is 2-5 €.
What can be brought from Spain as a gift for connoisseurs of strong and noble drinks? Liqueurs, the list of the most popular is as follows:
Orujo – from grapes, drunk with ice, but not higher than +10 degrees;
Galicia – liqueur with an aroma of coffee;
Licor de hierbas – will appeal to connoisseurs of herbal flavors.
The price of a bottle is 3-8 €.
It is impossible to come to Spain and not bring a bottle of sherry brandy. The drink is made from grapes and distilled wine. It is aged in an oak barrel. The cost of the drink is 35-60 €.
Sangria is a popular Spanish drink made from dry red wine, fruit and spices. It is sold in packs and must be diluted with water and fruit added. Pay attention to gift bottles decorated with castanets and miniature hats.
Tip: Pay attention to how much wine you can bring from Spain. The maximum allowed volume is 10 liters of spirits and 90 liters of wine.
Souvenirs for women, men and children
Let's start with universal souvenirs that will be appropriate in any situation.
Marquetry is a picture made of mosaic, the peculiarity of the technique is that the pieces of mosaic are made of wood of different shades. The best masters of making marquetry live in Granada. The technique is ancient, and some time ago they began to forget about it, but today the pieces of wood are again used to make various decorative items, furniture, wall panels.
Azulejo is a ceramic tile made using a unique technology. The tiles are more popular in Portugal, but are also available in Spain in a wide range.
Gaudi style products – the technique of mosaic decoration was invented by the famous architect Antonio Gaudi, he used pieces of ceramic tiles for decoration, today the lion's share of all souvenirs – lizards, bulls (the symbol of Spain), donkeys are made in such a technique.
A book with recipes of national dishes. Of course, you can find many recipes on the Internet, but in Spain you will surely find unique gift editions.
Pan for cooking paella. It turns out that this dish is cooked in a special frying pan – shallow and wide, so that the water evaporates. A person who loves to cook, you can bring such a gift, complete with a book of recipes.
What kind of souvenirs are brought from Spain for connoisseurs of art? An excellent solution would be a painting. In Barcelona, which is considered the city of free and independent artists, there is a huge range of works by modern masters.
"Barretina Vermelha" is an original headdress for men in the form of a cap, sewn from red wool.
Exclusive souvenirs from Spain – what to bring as a gift to a man if he has everything. Jug "porron" – a unique souvenir, invented by Spaniards, used only in three provinces. Wine was kept in the vessel and you have to drink it without touching the neck with your lips.
You can take a leather wine bundle with a bottle of Spanish wine. The souvenir is beautifully decorated, so it is not only a practical thing, but also an original element of the interior.
Weapons made of Toledo steel are a wonderful souvenir for the connoisseur of antique, rare things. Only in Toledo there is a factory where they put the company imprint on the products – a quality guarantee.
For a person with an excellent sense of humor, you can bring an amusing statue of a man pooping – Kaganer. It is believed that the figurine is a symbol of wealth and prosperity. The most popular figurines in the form of famous personalities.
The fan in Spain is not just a decorative element, but the main accessory for Spanish fashionistas, with its help nice ladies know how to express their emotions, in the country there is even a special fan language.
For someone with a sense of style who follows fashion, we recommend bringing a cape. In the past it was a classic element of men's closet. Modern models are stylish and elegant. By the way, in shopping malls there are coats of various colors. The reason to wear a capa can be any social event.
Jewelry in Spain is treated in a special way – only here are the products of unusual shapes and colors. The workshop of Anton Hyunis is a world-famous place where the exclusive jewelry for any taste is created.
All for flamenco. All of Spain is saturated with the spirit of this passionate, sensual dance, here you will easily find specialized stores. It is believed that the brighter the costume, the more emotional the dance should be.
Glass souvenirs. There's a small shop in Barcelona where you can admire the work of local glassblowers. And as a gift from Spain we advise to bring an exclusive glass figure – decor for your home or a talisman.
Musical instruments
Castanets are one of the oldest musical instruments. Visually look like two wooden hemispheres fastened with a cord. The locals say the beating of the instrument resembles the beating of the heart and is the most important attribute of flamenco.
Guitar – it is believed that every Spaniard is born with a virtuoso ability to play this musical instrument. Locals say that a Spaniard without a guitar is like a bull without an angry bull. It is a wonderful gift with a hot Spanish flavor, you can bring it as a gift to the musician.
Clothing and Shoes
Spain is one of the largest and most visited shopping centers in the world, there are a lot of boutiques, large shopping centers, where you can find a wide range of products of world and Spanish brands.
Tip! Shopping lovers are better to visit the shopping villages, here you can spend the whole day.
A popular shopping mall chain is El Corte Inglés – malls operate in many cities in Spain. Get in the nearest kiosk "Shopping Guide in Barcelona" – there is detailed information – what to bring from Spain, prices, tips for tourists about sales, working hours of shopping centers, how to get to them.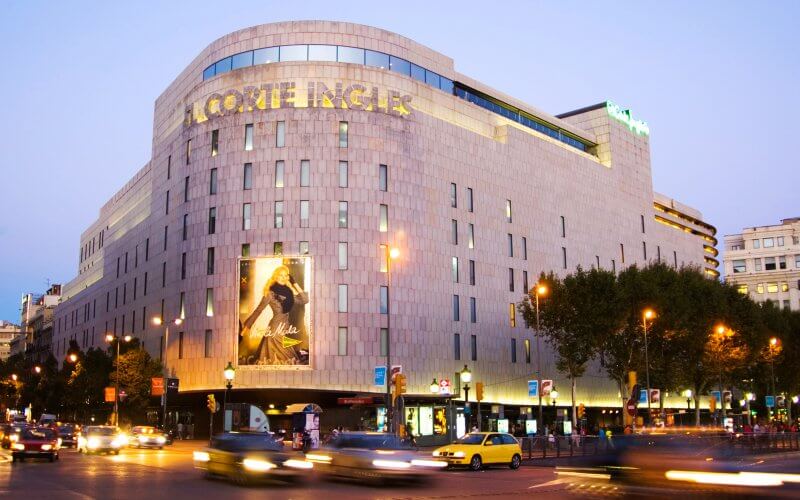 Do you want to spend a whole day shopping in Barcelona? Take a special bus Barcelona Shopping Line. The ticket costs 10 Euro and takes you to the best shopping places in Barcelona. The route is designed so that you spend a minimum of time on the way.
Advice! Sales are held twice a year – the whole first quarter and then in summer. Keep in mind that the dates change every year.
The most popular Spanish brands are Zara, Mango, Stradivarius, Pull & Bear, Desigual. These brands appeared in Spain, so there is a wide range of their products here. Of course, shopping in Barcelona can not be called a budget.
T-shirts. Madrid has managed to come up with original decor for T-shirts. The brand Kukuxumusu decorates clothes with photos of idols, but depicted in a humorous, cartoon style.
Clothing by the famous Spanish brand Desigual is extravagant and colorful. The collections feature bright models of the original shape. The brand was founded in 1984. If you appreciate freedom, love creativity, Desigual clothes will be a decoration of your closet.
Espadrilles are traditional Spanish footwear, visually similar to sandals. Summer shoes are sewn from natural materials, and the soles are made of twisted flagella.
Popular Spanish shoe brands are Camper, Zinda, El Naturalista, El Dantes, Pikolinos, Manolo Blahnik. We strongly recommend to bring a pair of wonderful shoes, boots and boots. The average cost of shoes is 60 €. In many cities you can find the products of the company La Manual Alpargatera. Shoes of this brand are chosen by the Pope.
Hint: Leather goods are in great demand in Barcelona; a bag will cost 50-85 €.
Souvenirs with soccer symbols
Soccer is one of the favorite sports in the country and many teams successfully represent the country in international competitions. "Barcelona and Real Madrid are the leading teams in world soccer. Many cities in Spain have stores with products bearing the club logo: jerseys, jersey sets, scarves and mugs with the autographs of the best Spanish players.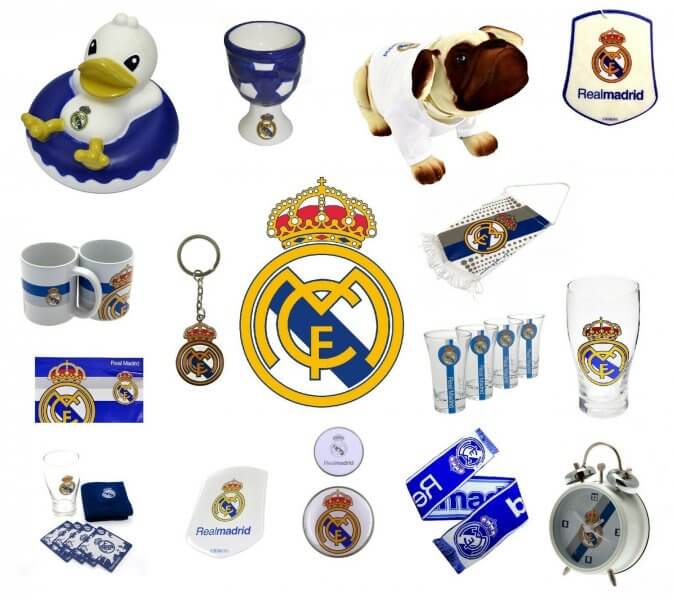 Customs regulations
There are certain prohibitions on taking goods and products out of the country in Spain. Be sure to provide our advice so that the end of the vacation is not marred by trouble at the airport.
It is forbidden to transport across the border:
psychotropic, narcotic drugs;
Substances with radioactive or toxic effects;
explosives;
Firearms.
Tip: If you plan to take out of the country articles of cultural or artistic value, you must first obtain permission, a document issued by representatives of the customs service.
Any goods and products purchased for personal use can be taken out of the country without restrictions.
Tobacco products and alcohol can be exported only by persons over 18 years old. The maximum allowable rates:
Tip: If a tourist takes out of the country an amount of more than 2,500 euros, he is obliged to declare it. Amounts over €8,400 can be taken out only with permission.
Now you know what to take from Spain as a gift and as a souvenir of the trip. Think through your shopping list in advance to provide the necessary amount.
Tasty souvenirs in Spain:
Author: Julia Matyukhina
Updated: 10 Dec, 2019 Barcelona has products from all countries, and.
Updated: 16 Dec, 2019 Denia (Spain) is a picturesque ancient city, a significant port…
Updated: 13 Nov, 2019 Tortosa, Spain – a place with a rich and interesting…
Updated: 13 Nov, 2019 Calella (Spain) is a resort town on the Costa del Meresme…
What to bring from Spain – prices of gifts and souvenirs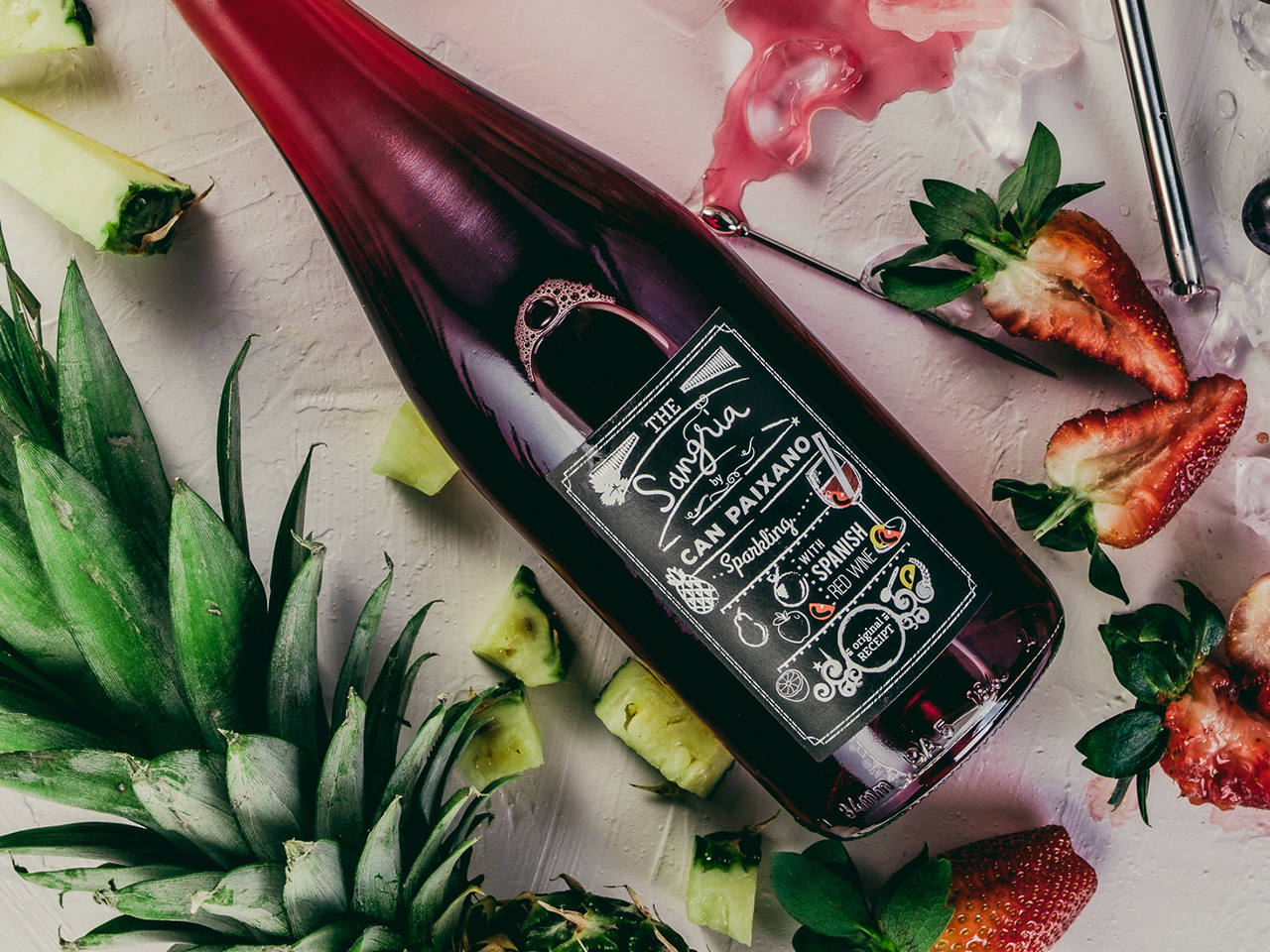 We tell you what to bring from Spain: from jamón and cheeses to desserts and wines. The prices of popular souvenirs and gifts. Tips for tourists, where to buy the best and how to save money.
Look for interesting excursions on Sputnik and Tripster sites. Individual and group, without crowds of tourists and in Russian.
Content:
In Spain, the fan is not just a female accessory. Because of the hot climate fans are actively used by men. Traditional Spanish fans are made of plastic, paper, lace, wood and fabric, decorated with images of flowers and landscapes. Tourists are more appreciative of fans that are handmade.
Price . The fan costs from 2 euros to 500 euros. The price depends on the size, material and quality of the work.
Advice . Do not buy the cheapest fans. This is not a Spanish product, but a Chinese counterfeit.
Selling fans on the street in Seville (Photo: hernanpba / flickr.com)
Olive Oil
Olive oil is the No. 1 souvenir on the Iberian Peninsula. If you don't know what to bring from Spain as a hostess gift, buy first or second extraction oil. It has a slight bitterness and is suitable for salads, baking or frying.
Lovers of home cosmetics will also be happy with such a gift. Olive oil is great for skin and body care. In Spain, the oil is sold in glass bottles of 0.5 liters and 1 liter, plastic containers and tins of 3 and 5 liters.
Price . Quality oil costs from 4-5 euros per bottle.
Tip . According to the reviews of tourists, the most valuable oil of first extraction Virgen Extra . It contains less than 0.5% acid and is made from arbequina olives, which are almost not bitter. It is available in bottles with green corks.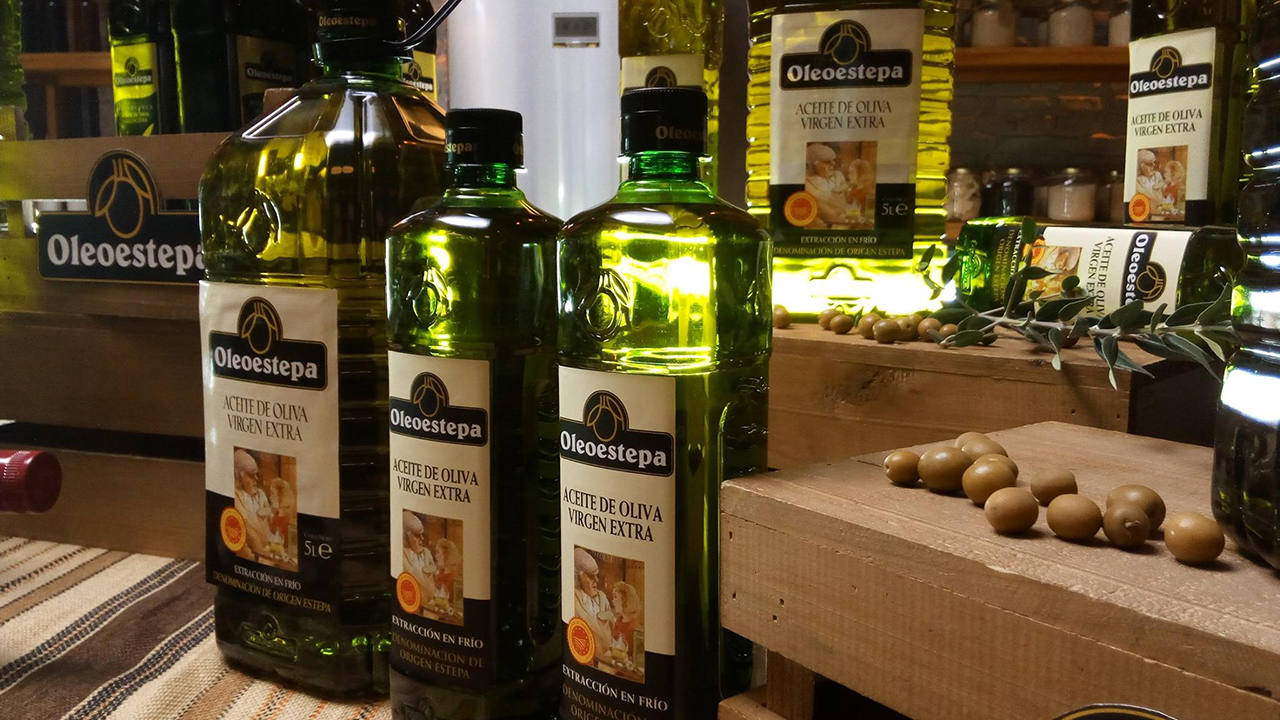 Oleoestepa oil is one of the best in Italy.
Jamon
The process of making raw ham is long and labor-intensive, but the result is an incomparable savory taste. Wondering what to bring back from Spain? Pick up a box of jamon. Spanish delicacy is easy to buy in the supermarket or at the market. Do not worry about shipping! Jamon has a very long shelf life.
Price . Good meat is not cheap. Quality jamon costs 18-25 euros per 1 kg. The elite varieties cost 40-50 euros, and the most expensive Iberian ham is 300 euros. In butchers shops on the famous street La Rambla in Barcelona the prices start from 20 euros. In supermarkets, packages cost from 1-4 euros, depending on the weight and variety of jamon.
Tip . Be sure to try the jamon before buying. In Spain, this is normal practice.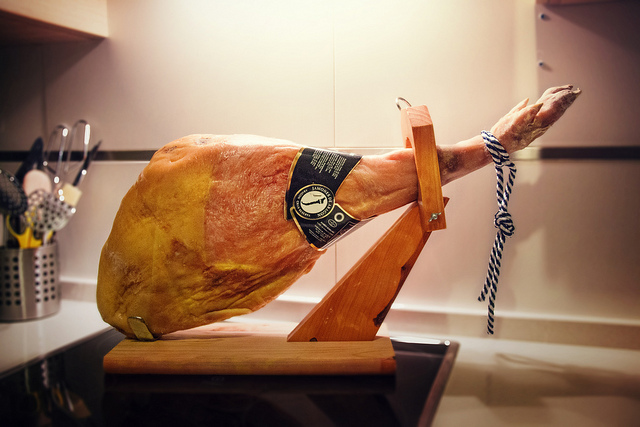 Jamon (Photo: Juanedc / flickr.com)
What do all tourists bring from Spain? Particularly loved are the delicate cheeses. The country makes about a thousand varieties of them. It is easy to understand the passion of Spaniards for this product. Just try the sheep cheese Manchego , goat cheese from Malaga, soft cow's milk cheese Tupí or the blue pearl of Asturias – Cabrales .
Price . Spanish cheeses cost from 15 euros per 1 kg.
Tip . For transportation, get hard and semi-hard varieties such as Curado Mezcla , Majorero and Idiazabal de Pastor . They are sold in 330g heads and in vacuum packs.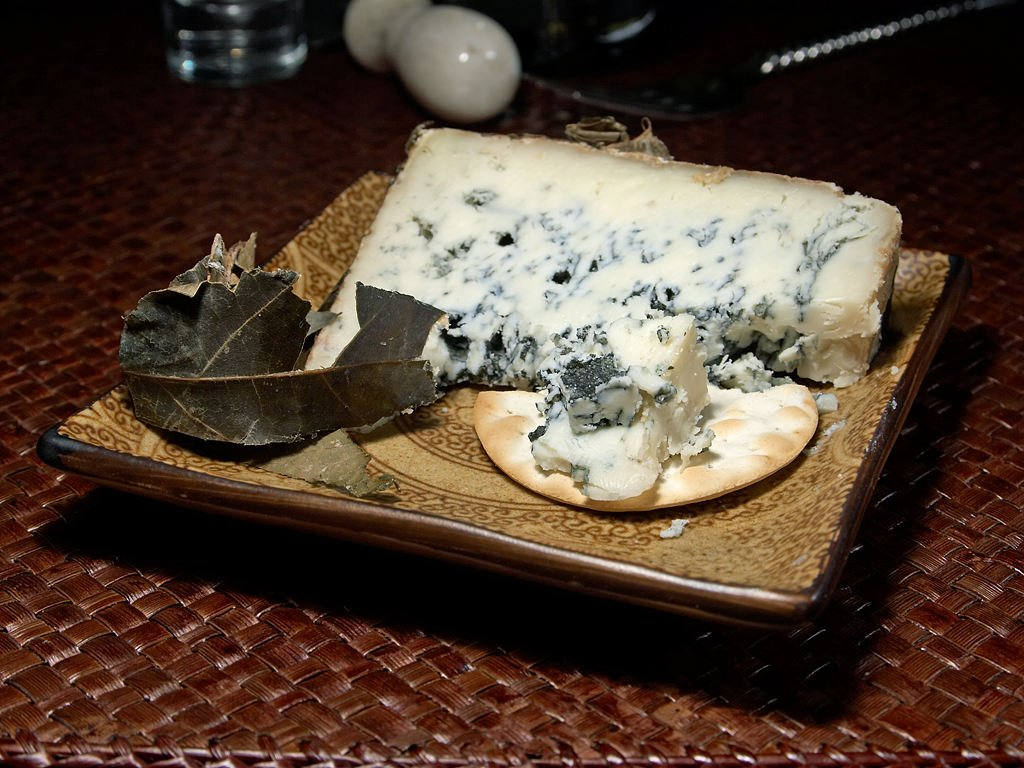 Cabrales cheese is made from raw cow's milk or a mixture of cow's milk and goat's and sheep's milk. It takes two to five months to mature (Photo: wikimedia.ru / PDPhotos).
Saffron
Culinarians around the world appreciate Spanish saffron for its delightful aroma and bright, rich color. Once upon a time, this famous paella spice was imported to Europe from India. It was so expensive that it was sold for the price of gold. Today saffron is grown in the region of La Mancha. Spain is the world leader in its export. The king of all spices is sold in any supermarket in the country.
Price . There is no cheap saffron! 0.3 to 1 gramme of saffron costs from 4 to 15 euros. The price depends on the producer and the quality of the spice.
Advice . Buy spices at the chain stores El Corte, Lidl, Mercadona, Carrefour and Dia. They have a great variety and the lowest prices.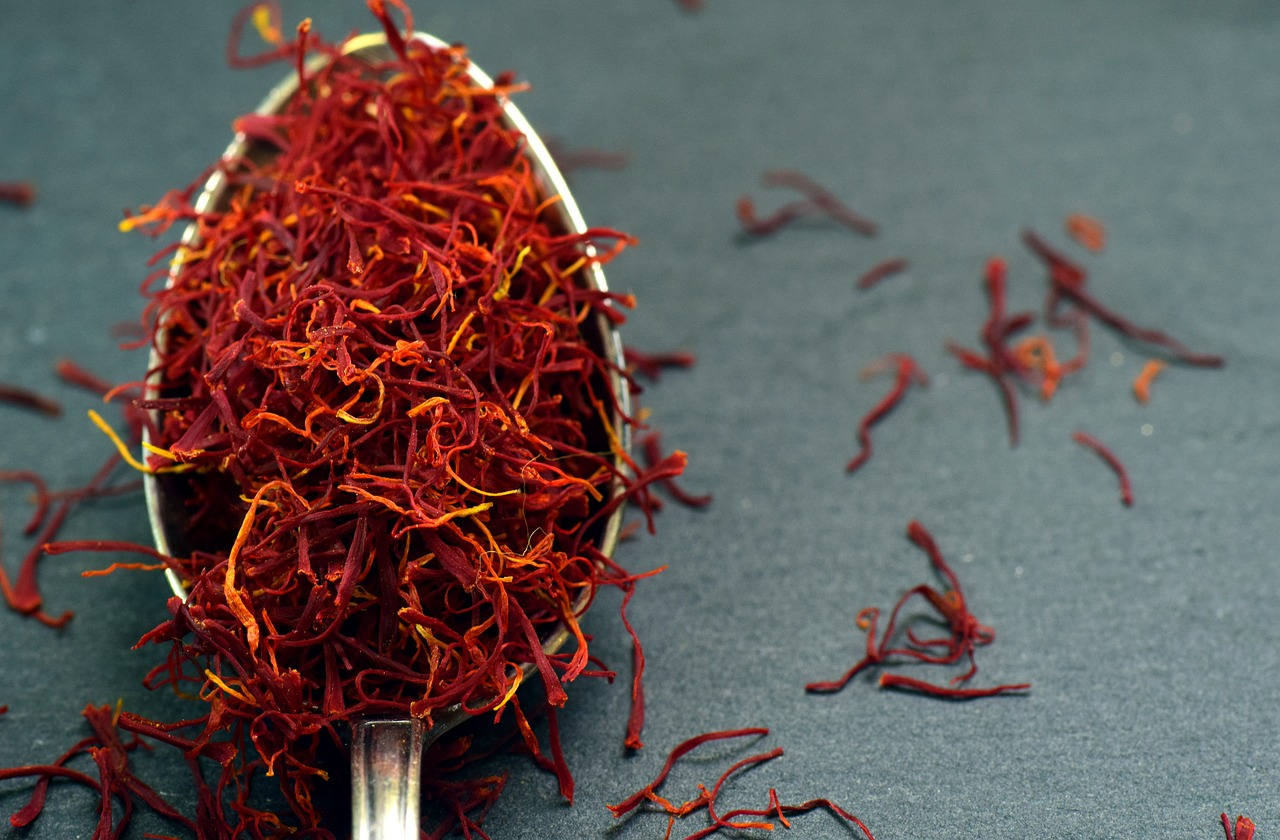 One saffron flower gives three stigmas, to get 1 kg of spice you need to process 200,000 flowers (Photo: ulleo / pixabay.com)
Spanish desserts
What can be brought from Spain for lovers of sweets? Spaniards are well-known sweet-tooth eaters. Delicious sweets are made in different parts of the country. In Mallorca, a popular bun with candied strands of pumpkin ensaïmada . Andalusia likes sweet cookies made with pork fat. Residents of Barcelona are crazy about the Christmas nougat and nut treat Turrón, and Catalans are crazy about the close relative of the French crème brûlée, crème catalana.
With the exception of sweet pastries, Spanish sweets last a long time. They'll stand up to the return trip home with no problem.
Price . A slab of turrón costs 2 euros for 200 g, exclusive varieties 20 euros for 1 kg. The sweet dessert polvoron is 3 euros for 300 g, 1 kg of cake Santiago is 17 euros, ensaimada is 2-3 euros.
Tip . Sweet souvenirs can be bought anywhere. Tourists make purchases during excursions to cities in Spain, in supermarkets and duty-free store on departure home.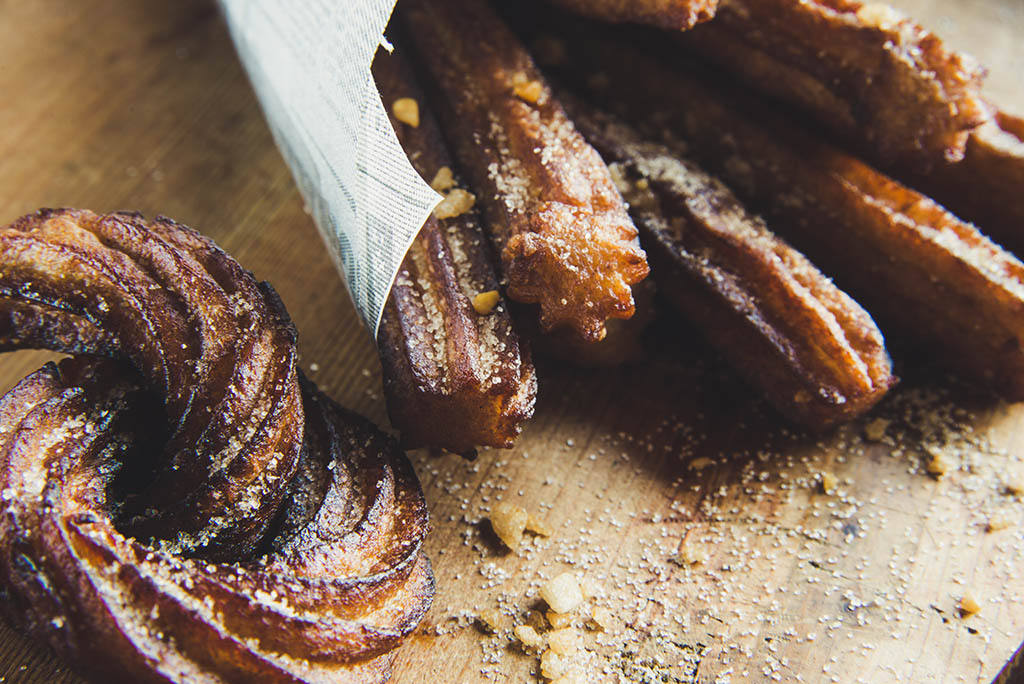 Churros are fried custard pastries (Photo: unsplash.com / @huibscholten)
Candied violets.
Delicate candied violets can be brought back from Spain as an unusual souvenir or as a gift for your loved ones. They are considered a calling card of the country and a kind of sweet "flag" of Spain. The dessert contains the essence of flowers, sugar, glucose and flavorings. La Violeta confectionery in Madrid has been producing and selling candied violets since 1915.
Price . 1 kg of the delicacy costs 120-150 euros.
Tip . A store selling candied violets is located in Madrid, Plaza de Canalejas, 6. It is open Monday through Saturday from 10:00 to 22:00.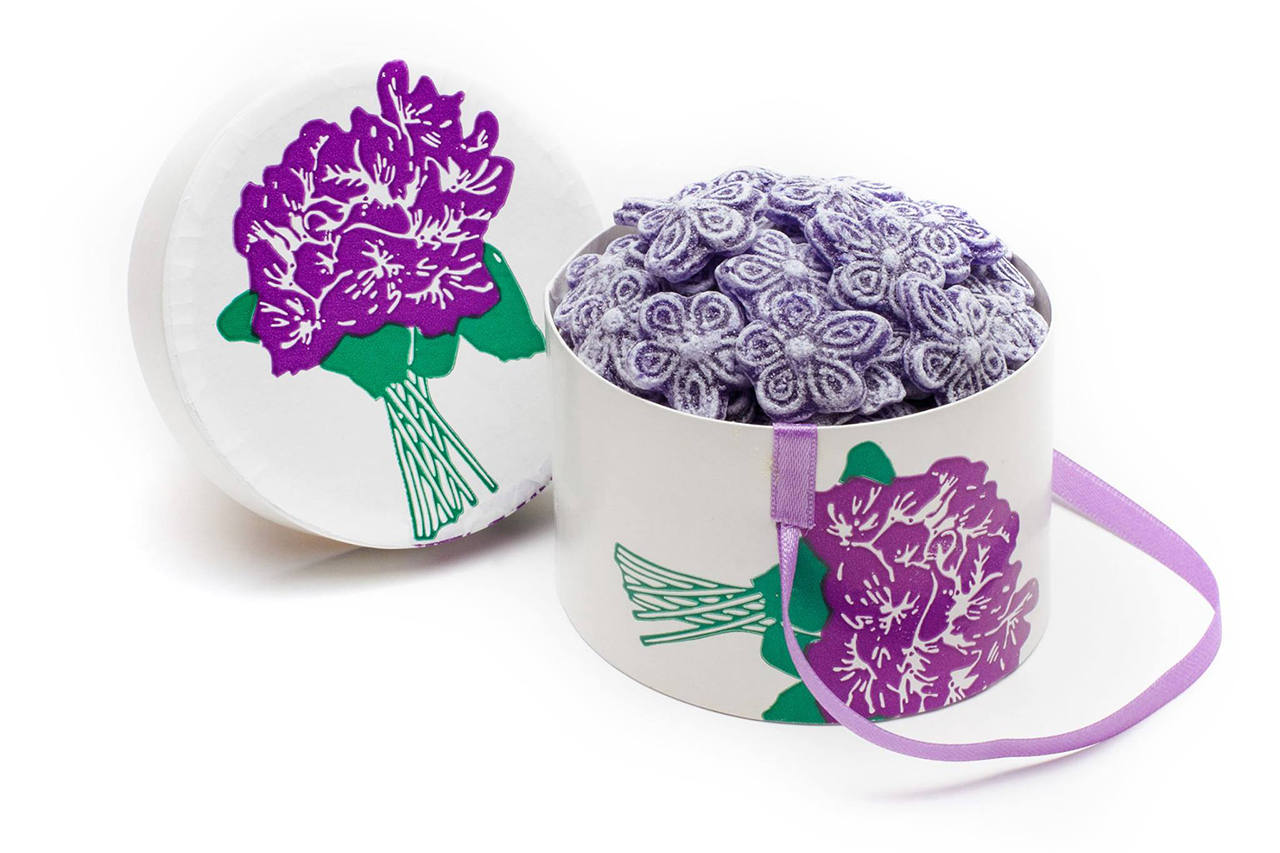 The store sells not only glazed petals, but also candies with violet extract (Photo: facebook.com/Caramelos-La-Violeta-1383212872001402)
Spanish wine
Of course, you can and should bring wine from Spain! It's the home of cider, sherry, and sparkling cava wine. Any Spanish drink will please you with its light taste and pleasant aroma. It will be a great wine!
The Spaniards publish an annual consumer guide, Supervinos, which lists the best available brands of wine. For inexpensive wines, check out the white Pluvium , Veliterra Verdejo and Castillo de Liria . Try the pink wines Gran Castillo Tempranillo Rosé , Enterizo Rosado and Castillo de Madax Rosado . Red wine lovers recommend Dominio de los Duques Madurado , Viña Albali Tinto Reserva and Clot D'Encís Tinto Joven .
Price . Table wines, or Vinos de Mesa , cost between 1.5 and 5 euros per bottle. Prices for the elite varieties go up to 300 euros.
Tip . Buy spirits in special wine stores and cellars bodega . Here is the largest selection of wines, champagne and sherry. Andalusia's Vino de Naranja is a delicious orange wine.
Rent a house in Barcelona: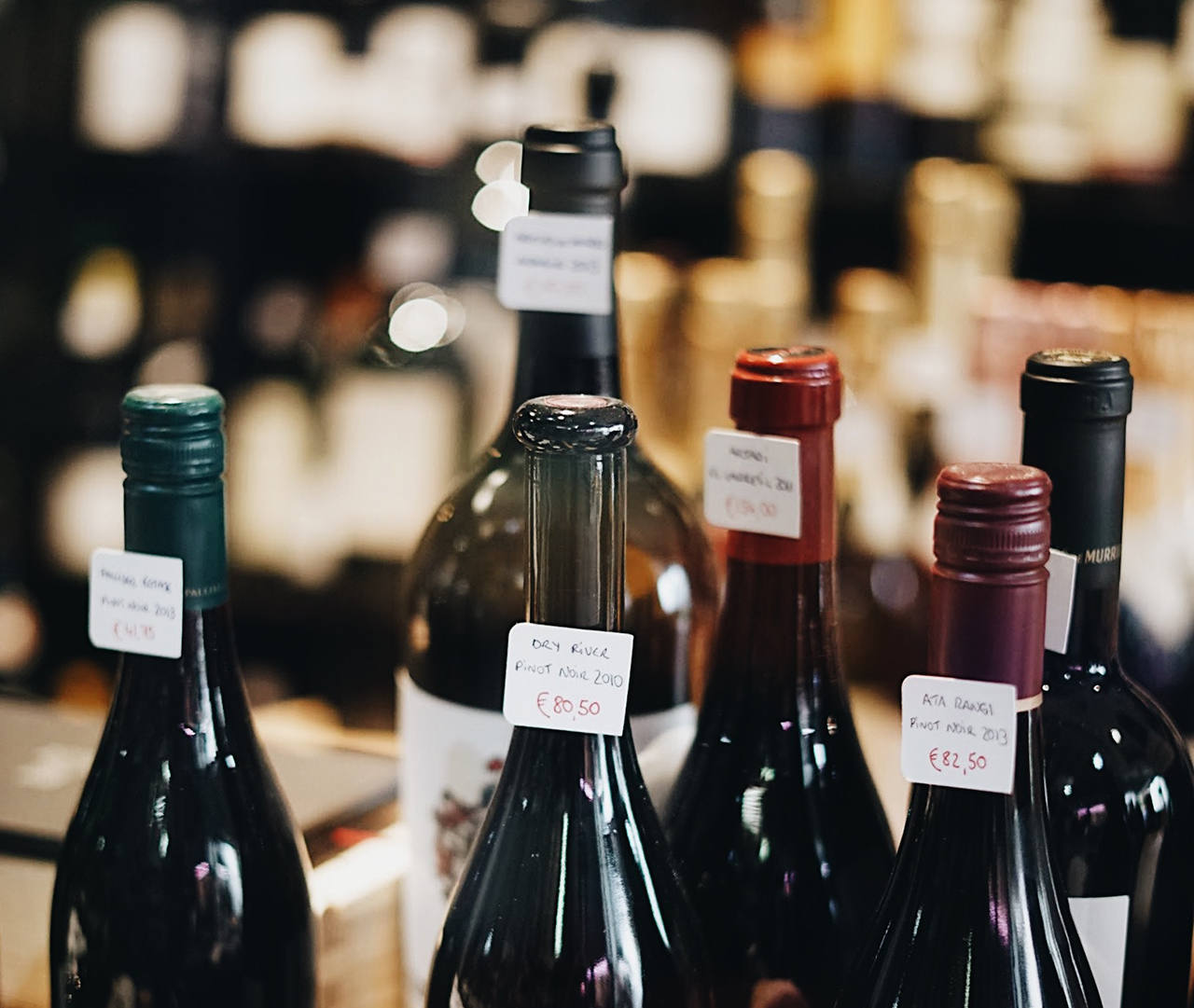 The grapes in Spain ripen under the scorching sun, and the wine is aged longer unlike French and Italian wines. That's why the result is a wine with a tart taste and a strong degree (Photo: unsplash.com / @furbee)
What else to bring back from Spain
Toledo letter and paper knife – 10 euros.
Bull figurines – from 5 euros.
Castanets – from 10 euros.
Spanish carpets – from 20-25 euro.
Woven espadrilles shoes – from 60 euros.
Spanish tea – 5 euros.
Leather wine pot – 30 euros.
Catalan wine pot porron – 5-30 euros.
Thin pork sausage fouette – 5 euros.
Spicy pork chorizo sausage – 1-5 euros.
Paella set – 10-25 euros.
Wine drink "Sangria" – from 2 euros.
What to bring from Spain: a review of shopping
What can not be taken out of Spain
To export any historical and cultural values are prohibited. The number of cigarettes is limited to 800 pieces. If you need more, you will have to provide proof that you are taking the goods not with commercial purposes, and for personal use.
The same applies to alcohol. From Spain you can take out up to 10 liters of spirits and up to 90 liters of wine.