What is interesting for tourists in Melbourne?
When planning a trip to Melbourne, most travelers (and we were no exception) see it as a stopover on their way to either Tasmania or the Great Ocean Road to Kangaroo Island. To each of these places we strive to go to admire the uncreated beauty of nature and to meet amazing critters of all different sizes and stripes. But before you go further afield, you should pay attention to Philippa Island (we wrote about it here). The optimal solution is to head there first, and then either head to Tasmania or take the Great Ocean Road and drive to Kangaroo Island, making stops at the most interesting sites along the way. We did both (first to Tasmania, then back to Melbourne and on to Kangaroo Island), and we'd advise you to do the same.
But to get the most out of the trip, I recommend setting aside a couple of days to stay in Melbourne. So you'll leisurely sightsee and be able to boast to friends that you've explored the city up and down. By the way, for this you enough for 1-2 days. The only thing that can prevent – the changeable weather. Melbourne isn't called the "city of four seasons in a day" for nothing. The sun can shine brightly at 9:00, at 9:10 it can rain, it can get cold and then get hot again. Don't forget to bring an umbrella and a warm jacket.
Melbourne has the lion's share of the country's population (about 16%). It is younger than Sydney and also got an intense boost of development during the Gold Rush. The city boasts modern, futuristic architecture.
The business district consists mainly of skyscrapers, but on the outskirts of the city it is difficult to find a building higher than 3 floors. Melbourne is laconic and uncluttered down to the last stone. The latest advances in civilization and historic monuments coexist in peace. It's been voted the most livable city in the world. So what are the sights worth visiting in Melbourne?
First, let's briefly list them and then describe each attraction in detail. Here you'll learn all about spending time in Melbourne and the famous Phillip Island:
It takes you to the major attractions and listens to informative information about museums, theaters, the parliament building, Federation Square, and the Melbourne Oceanarium.
The park is known for its manicured lawns and tidy pathways that lead visitors through a fascinating world of flora.
Enjoy regular performances by the Australian Opera Company, Melbourne Theatre Company, Australian Ballet Company and Melbourne Symphony Orchestra
The doors of the old jail, converted into a museum in 1972, are open for anyone who wants to get their knickers in a twist.
And now let's take a closer look at the listed sights of Melbourne. In order not to be unsubstantiated, we have backed up the text descriptions with colorful pictures.
The largest European megacities are gradually abandoning electric rail transport, but Melbourne is actively developing it. The city's streetcar network is the longest in the world (!). As of December 1, 2015, its length was 250 kilometers and this is not the limit, the city services are constantly building new branches and expanding the existing ones. According to statistics, electric transport carries 180 million passengers annually.
The greatest interest for tourists is free sightseeing streetcar City Circle Tram, daily runs on the main streets. On it you can get to the major attractions and listen to informative information about museums, theaters, the Houses of Parliament, Federation Square and the Melbourne Oceanarium. The branch involves W-class streetcars built between '23 and '56.
Every great city has its own personal object of pride. For everyone in Melbourne, this is the Eureka glass tower, rising 297 meters and divided into 92 floors (including one underground). Construction of the skyscraper began in 2002 and was completed in 2006. It was designed by Fender Katsalidis Architects, commissioned by the local government.
The tower was named after the rebellion at the mine of the same name. The red gilded crown of the building is meant to symbolize the blood spilled by the rebels, while the blue glass and white lines represent the banners of the fighters for justice. The high-rise has 556 apartments, 13 elevators that move at 9 meters per second, 52,000 square meters of windows and 3,680 stairs.
The Eureka Skydeck observation deck occupies the entire 88th floor of the tower and is among the highest vantage points in the Southern Hemisphere (285 meters above the ground) along with the Sydney Eye in Sydney. The price of a ticket to the tower is $20 for an adult and $11.5 for a child between the ages of 4 and 16. A characteristic feature – mind-boggling glass room, slightly advanced from the main walls of the building, which creates the feeling of hanging over an abyss. You will have to pay extra for access to it, but it is worth the money. If you want to tickle your nerves, the cost of an adult ticket will increase by $ 12, and children's tickets to $ 8. There is a system of discounts when you buy "Family Tickets". See the website for more information.
Melbourne travel guide

The city of Melbourne is located along the Yarra River at the southernmost tip of the Australian continent.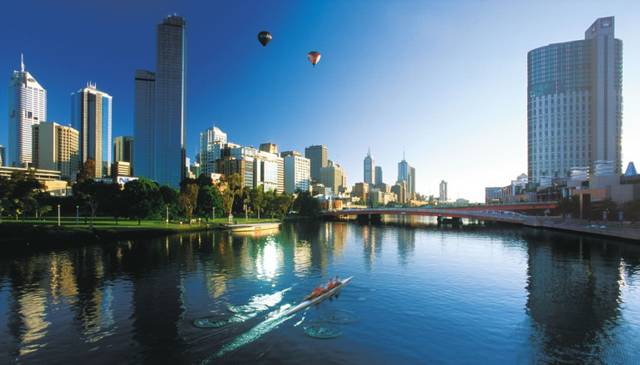 From humble beginnings as a colonial city and a mere 170 years old, it's one of the most populous cities in Australia. The city has rightly earned itself fame as the cultural and sports center of Australia. The history of Melbourne is interesting and varied, though it is worth noting all in the spirit of the times, when colonial land grabs were commonplace and much welcomed by the monarchical powers.
The history of the city's development began back in 1835, when two different colonial expeditions led by "two Johns" (John Batman by John Faulkner) arrived at the mouth of the Yarra River. They also set up the first settlements. The point here is different, the first "John" was much more cunning and plus he was quite well versed in legal matters. Without procrastinating, Batman made a deal with the local aboriginal leaders to buy 240,000 hectares of land. He paid for the land, as a white man should have done in those times, with blankets, mirrors and ironware to the total sum of 200 pounds sterling. There is nothing to compare such a grandiose swindle with, our dashing 90s were like a nursery dance in a run-down collective farm in comparison.
Returning to Melbourne, namely to the story, I will say that Batman acted quite correctly in legal terms. After signing the sale transaction, the second… read in full
Going on vacation with children

Alyona
The city with its compactly arranged attractions, unique museums and a lot of children's entertainment venues is ideal for a trip with kids. The lively metropolis often hosts festivals, festivals that tourists, regardless of age, will enjoy.
A suitable period for a family visit to Melbourne
The best time to plan a family trip is December-March, when Melbourne temperatures rise to 23-26⁰C. Despite the cold currents that can wash over the city's waterfront in this period, the water temperature never drops below 21⁰, allowing young travelers to enjoy a dip in the ocean. In addition, these weather conditions are comfortable for taking walks around the city and exploring educational and recreational sites.
Lodging, Safety and Family Fun in Melbourne
Flying to Melbourne can be a little grueling for kids, as it's quite a challenge to get to Melbourne without making a connection. However, once in the city, adults and children will immediately forget about this little inconvenience.
In Melbourne, tourists with children will have no problem with a place to sleep . Many hotels in the city provide everything you need for a comfortable stay for small travelers in their territory. Tourists do not need to book a luxury suite in one of the expensive hotels of Melbourne, as even the budget city pensions provide a cozy… read completely.
Food and Drink

Aleksandr
Features of Australian cuisine
Restaurants in Melbourne should certainly please the fans of Australian cuisine, as well as make a pleasant impression on those who are only planning to get acquainted with it. English, Japanese, Chinese and Malaysian gastronomic traditions intertwine in these culinary customs. The locals love their national dishes, respect Greek and Italian cuisine. So if you walk along almost any street in Melbourne you'll find a gastronomic restaurant specializing in one of the listed world cookery directions.
One of the most famous dishes in Australia is Vegemite pasta. It is a peculiar condiment in the form of a dark brown paste invented in 1923 by biochemist Callister. In the last five or six decades, it has become the national dish of Australians. It's used as a substitute for mustard, but it has a completely different taste than the spice we know, just like we use mustard. It's based on an extract of beer yeast, but also contains celery, onions and an essence of aromatic aldehydes – which is the secret of who invented Vegemite. It has a very pleasant taste and is very popular not only among Australians, but also among New Zealanders – they add it to flour, eggs and sausages, and thus give dishes "the Australian flavor".
Australians also like to eat produce.
What to see in Melbourne?

Maroona
I don't think Melbourne is such a popular travel destination for our brother. But if you go there, you can only be jealous! After all, it's such a beautiful city! And that's what you can admire here: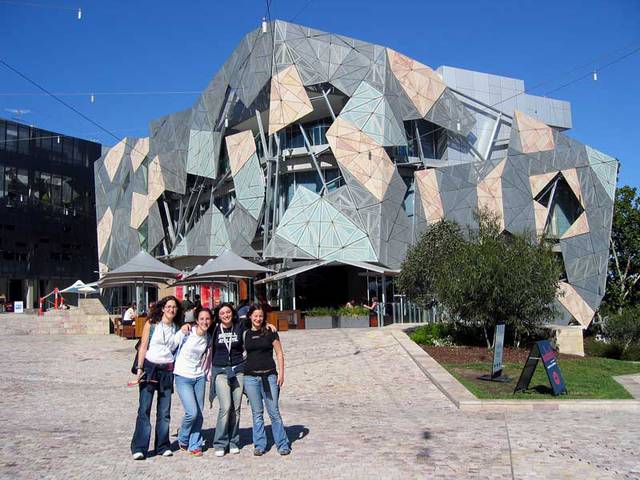 National Gallery of Victoria.
Have fun!

Maroona
There's no doubt about it: Melbourne has the best night-life. There's not much to see and do here. And no wonder, because it's a big city! Here are a few bars and clubs you can't help but fall in love with.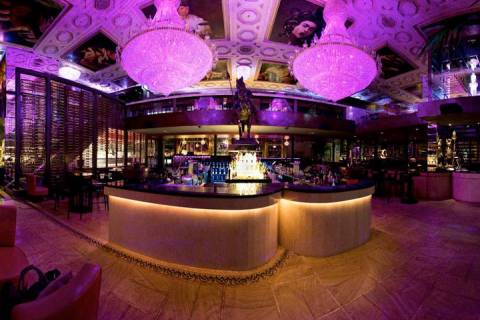 Silk Road Bar and Lounge (425 Collins St).
What can I buy?

Alyona
According to Australians, Melbourne is the best place to shop in the country. However what many tourists do in this city is more like a sightseeing trip to local stores and boutiques. This is because to do full-fledged shopping in Melbourne is not for everyone. The reason for that is the high price of clothes and designer items, with which the city is so popular.
Thursday is considered a shopping day in Melbourne. Many boutiques, malls and stores are open on this day until 21:00. You can buy cash in Melbourne stores and you can also pay with a plastic card. In the market, the easiest way to pay for souvenirs is in cash.
The most famous place to buy souvenirs is Queen Victoria Market. This place really can be called the soul of the city. Noisy but friendly atmosphere prevails in the market. Once in this place, tourists find themselves slightly disoriented at first, as it is not easy to find souvenirs and tourist trivia in one of several hundred stalls and shops.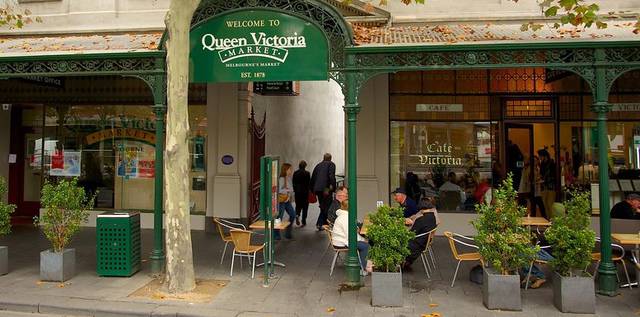 The Queen Victoria Market is one of the largest open-air markets in the country. Everything from seafood to jewelry is sold here. Even fashion-lovers can find a lot of interesting things at the market. Tourists come to the market to see and buy authentic souvenirs. Many as a memento of the trip buy items related to the… read more
Holidays with children in Melbourne?

Alyona
If you're in Melbourne with kids, you don't have to worry about what to feed them or where to entertain them. It is not just the capital of the Australian state of Victoria, but also a beautiful resort with relaxed streets, numerous cafes, lush parks and museums shrouded in a mysterious atmosphere. Tourists who come to Melbourne won't have to travel hundreds of miles to find places of interest for children. All the notable sites in the city are located near each other.
Exciting and informative places in Melbourne
The first thing to take the kids to the downtown area. That's where the 88-story skyscraper Eureka . In addition to the unusual viewing platform in the form of a glass cube, extending three meters outward, the skyscraper is known for the fastest elevators in the Southern Hemisphere. It is thanks to them, visitors can get to the top of the skyscraper in just 38 seconds. As for the observation deck The Edge with a 360-degree view, kids can safely set foot on it, but the same cannot be said about the older tourists. Since children under seven years old can enter the glass cube only when accompanied by their parents, moms and dads have to overcome their fear of heights and enjoy the beautiful and unique panorama of Melbourne with their children. The glass floor of the observation deck seems less dangerous after dark, when the city begins to twinkle with lights, and the 300-meter height underfoot loses its… read more