India: what you need to know before you travel
Tourists go there to meditate, do yoga, climb the Himalayas or swim in the ocean. At the same time, it can be unsafe in India.
Here's what you need to know when you travel. If you're already planning a trip, download the pdf version of this itinerary.
What you'll learn.
Introductions.
High season : December to March.
Difference with Moscow : 2 hours 30 minutes.
Average temperature in season : +25°C in the southeast, +13°C in the north.
The way
Tickets Moscow – New Delhi – Moscow from Aeroflot cost in the season 18,000-20,000 P. Moscow – Goa and back – from 32 000 R.
Sometimes you can catch a charter for 6,000 P. Before buying a charter, find out the rules of the carrier and Indian customs.
Money
In Indian exchangers it is more profitable to change one hundred dollar bills: they will give 64 rupees for a dollar. If you exchange $50, the dollar will cost 61 rupees.
In banks, the rate is unprofitable: the dollar is 3-4 rupees cheaper than the exchanger.
Important: ATMs may not have cash – it's better to find out the addresses of several ATMs on Google Maps beforehand so that you don't have to look for them in the street.
Sightseeing
Fruits and vegetables are sold in street stalls or bazaars in the city center. There are large supermarkets only in large cities.
Chinese food in India is usually not spicy. These noodles with vegetables and shrimp cost 100-140 rupees (98-137 P )
Transportation.
Trains are often 2-12 hours late. Tickets are sold at any train station. SL is a sleeping car, SS is a seated car, AC is air-conditioned.
There are twice as many people in the sleeping car as seats, and five times as many people in the seating car. It is very cold in the air conditioned car.
The buses go at a speed of 20-30 km/h: the roads are very bad. You can get off the bus with bruises and abrasions.
Jeeps. In some national parks, mountain villages or ashrams there is no public transport – you have to get on jeeps. They are usually white in color. They can be found at the train stations or bus stations.
There is no clear timetable: the car departs when there are enough people in the cabin, according to the driver.
A motoriksha is a covered three-wheeled motorcycle. It is used to travel around the city or to a neighboring village. The motor rickshaw is caught on the street, like a cab. You can also find rickshaws at train stations, tourist attractions, and subway stations.
Riding a bike in most cities can be dangerous: the streets are narrow, there are a lot of people and cows around. Avoiding collisions is hard.
Internet.
Souvenirs.
Souvenirs are sold in the usual central markets. In tourist towns and in Goa they are 10-15% more expensive. There are a lot of fakes among the products made of rare materials.
Safety precautions.
The main things to keep in mind in India: the unsanitary, the criminals and the local customs. Here's how to behave:
Wash your hands with soap and water or wipe with disinfectant gel as often as possible.
Carry your backpack on your chest, stow your documents and money in a body bag.
Cover your shoulders and knees with clothing.
Beware of coconuts on palm trees: when they fall, they can kill you.
Take off shoes in guests and holy places.
Do not show your feelings in public.
Do not drink alcohol in the street.
Do not take photographs in Varanasi or near ghats in other cities.
Do not go into the mountains, desert or jungle without a guide.
If something happens
Russian Embassy in India Address: Shantipath Chanakyapuri, New Delhi – 110021. Phone: +91 11 26873799.
Embassy emergency phone numbers for Goa: +91 22 2363 3627/28. New Delhi: +91 81 3030 0551. Kolkata: +91 90 7331 2130. Chennai: +91 98 8442 2208.
50 Tips for the Beginner's Guide to India

Bookmark it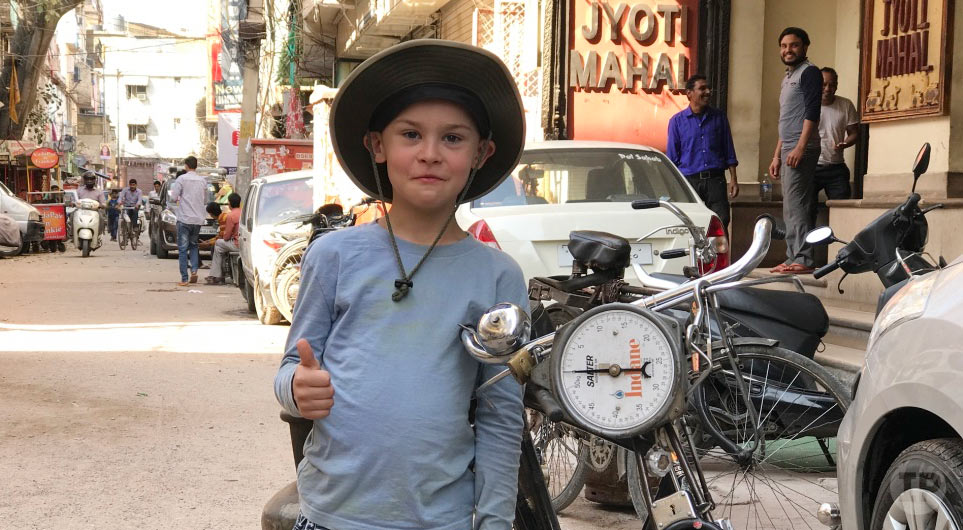 Returned with my 6 year old son from a 10 day trek through central India. It turned out to be extreme. I'm sure the trip alone would have been different. But when you have a child around that needs attention and care, you have to stretch yourself a lot internally. The purpose of the trip was to bring father and son closer together and to show the boy how to survive outside his comfort zone.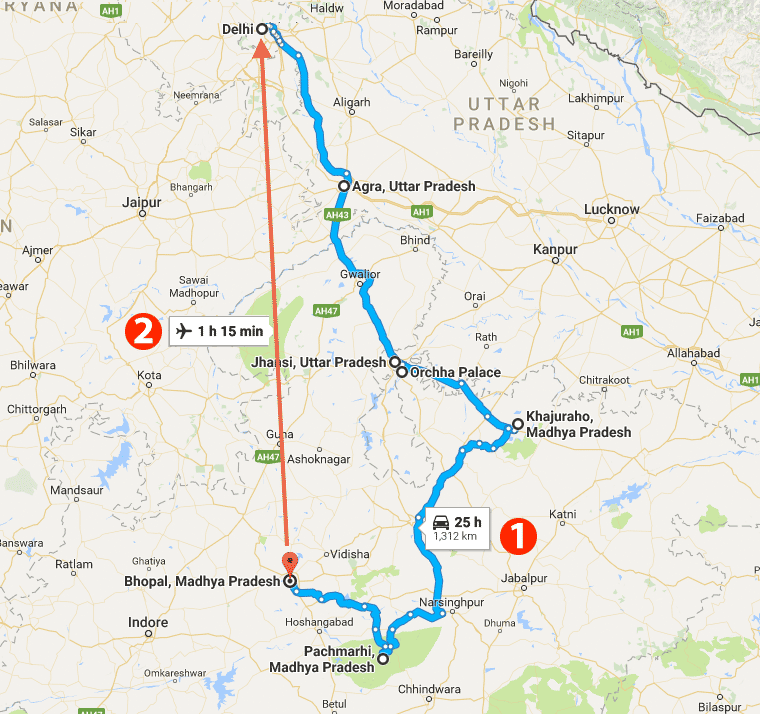 Our journey took us through central India from Delhi to the mountain village of Pachmari (a former British military base). Before arriving in Pachmari, I wrote down thoughts, facts, and observations in my travel notebook. Despair overtook me twice, but we went through fire, water, and brass pipes, beyond which there was a reward waiting for us.
Hygiene
1) No vaccinations were given.
2) During the first four days (it is important!) we should brush our teeth only with bottled water, avoid fruits, wipe the tables in cafes with alcohol napkins. The body has to get used to the local microflora. The brave ones spirit butt this advice can be ignored.
3) After defecating, Hindus wash the anus with water. All toilets are equipped with a faucet at basement level and a ladle. My son and I only used toilet paper the first day, then we switched to the local household. We hold the ladle in our right hand and wash with our left. Hindus' right hand is always clean. If you offend the waiter in a cafe, they will serve you food with the left hand…
Food and Drink
4) The dry climate of India leads to dehydration. The local bottled water does not contain salts and minerals, so it is impossible to drink it. The Hindu doctor recommended buying ORS (Oral Rehydration Salts) powder at the drugstore for 25 rupees and diluting the package per liter of water once a day. The tone and mood are improved.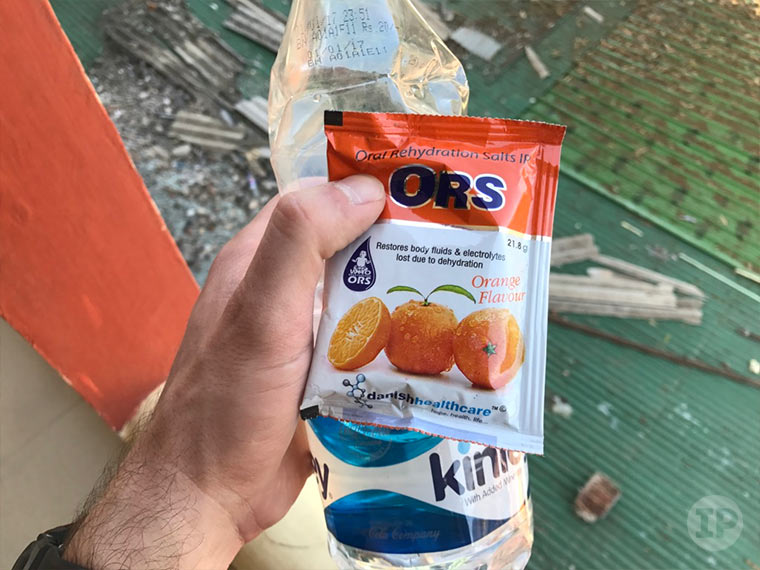 5) In bars, the Indians take a lot of peanuts as an appetizer to beer and pour ketchup on top. I tried it, so-so.
6) It's hard to find freshly brewed green tea after 9 pm. It's a mystery.
7) Portions vary in India and it's impossible to predict. Sometimes we had to call for help from the other members of the group, and at times we left hungry.
The farther away from the tourist spots, the less free Wi-Fi and English menus. We had to take food at random.
9) All Indian food is delicious. Experimentation is welcome.
10) Food takes 15 minutes to cook. Word of mouth. In reality, we waited up to an hour. It is useless to push the Indians, they smile, shake their heads and agree with everything.
11) I have never seen a brewed coffee. Hindus drink instant.
12) I found real Indian tea only in duty-free shops. On the street sold not a good idea.
13) No ice for drinks if offered.
14) Before eating wash everything that is washed. Cutlery is wiped down with napkins.
On my third day in India, I didn't keep track of my son's ice cream being transferred to an unwashed cup. As a result, my son's temperature went up to +40, I started vomiting and loose stools. We stuffed him full of all kinds of medications, the next day he felt better, but he could not look at food for another 24 hours. In the first aid kit you must have Enterosgel, Lopedium or similar.
15) If you are on a sports diet, forget about it. In the country, 80% of the dishes are vegetarian. If I found chicken for dinner, I was genuinely happy. The rest of the time I actively consumed carbohydrates (rice, noodles, tortillas). Upon arrival home – minus 2 kg.
Accommodation
16) We stayed in guest houses for 300-600 rubles per room. I learned one lesson: never trust the advertising photos. In ads a room always looks better than it really is.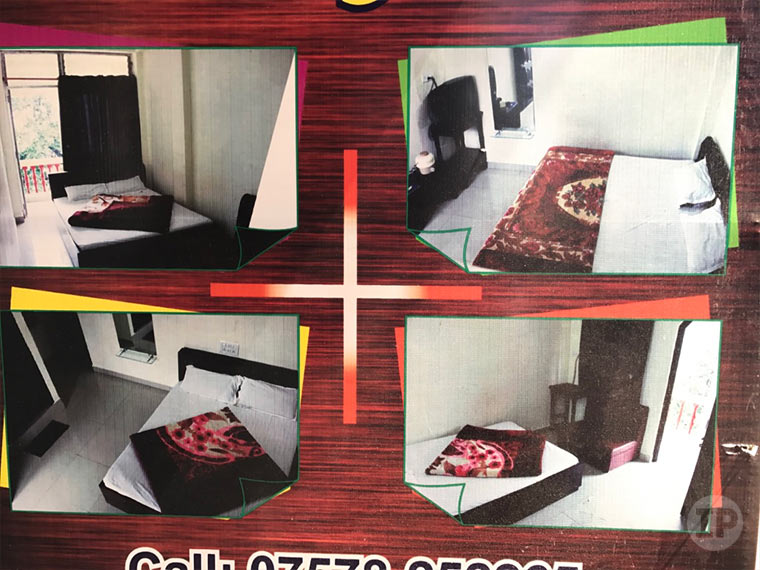 In reality the room is 4 sq.m., no windows, with flickering light, something smells, and for hot water we go to the common faucet in the hallway.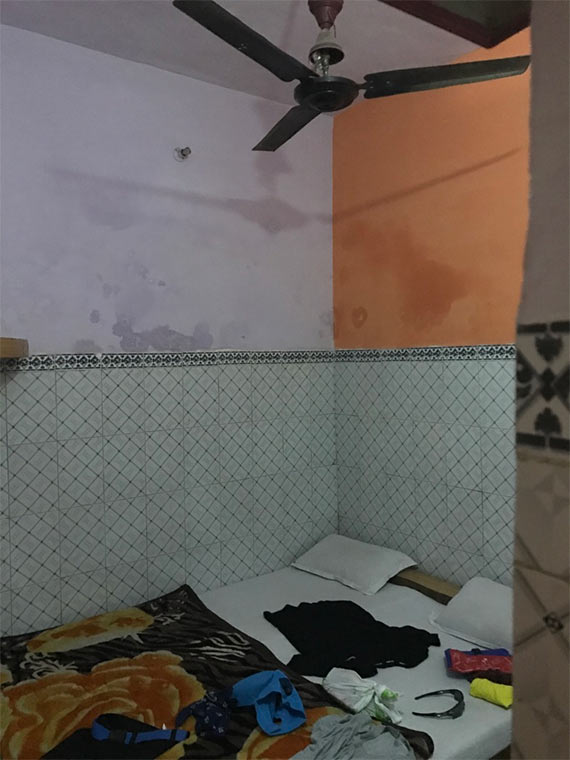 Toilet. The door did not close, we slept under the unforgettable aromas of Indian sewage.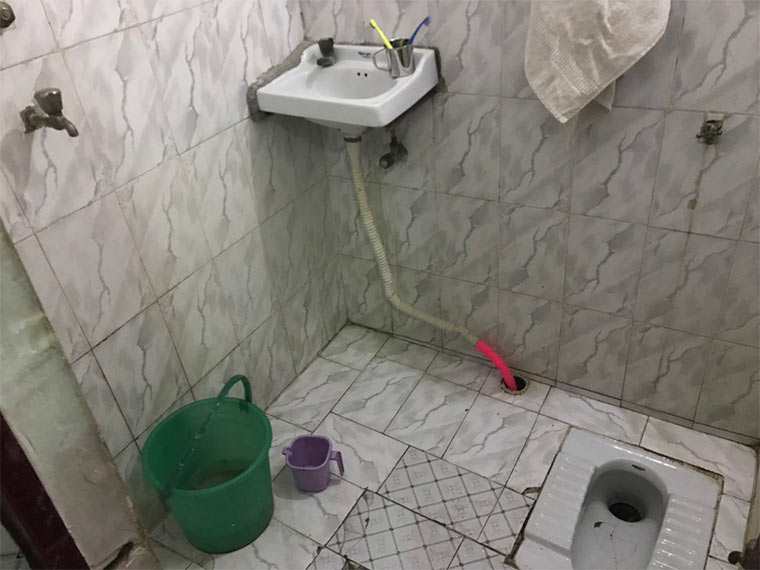 People and morals.
17) Hindus are happy to help find or bring something. The way to the ATM was shown to me by two Hindus at once. And in the evening, for a small fee, I sent a messenger to get rum.
18) Delhi is very noisy, dusty and dirty. Tourists stay there for 1-2 nights before traveling further into the province.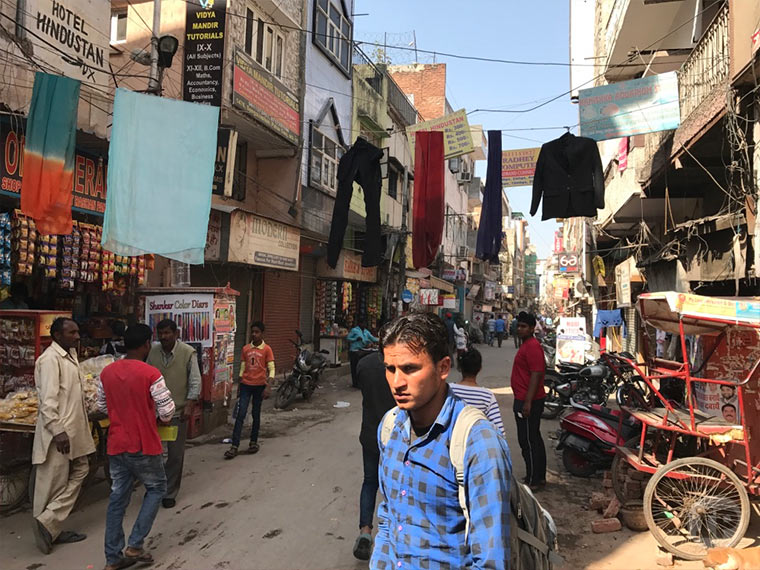 Downtown Delhi
19) In order for a Hindu to give an intelligible answer, you must ask him 3-4 times. Preferably by rephrasing the question.
– Where is a bank? – How to get to ATM? – Could you show me the way to a bankomat? – I need a cash!
20) It's very easy to communicate in English in India because there's no embarrassment of gaps in grammar. Most Hindus don't know it either – and that's okay, sometimes we had such heated conversations that we broke up at three in the morning.
21) Hindus like to take selfies for good luck. I was photographed five hundred times. Men with men, women with women.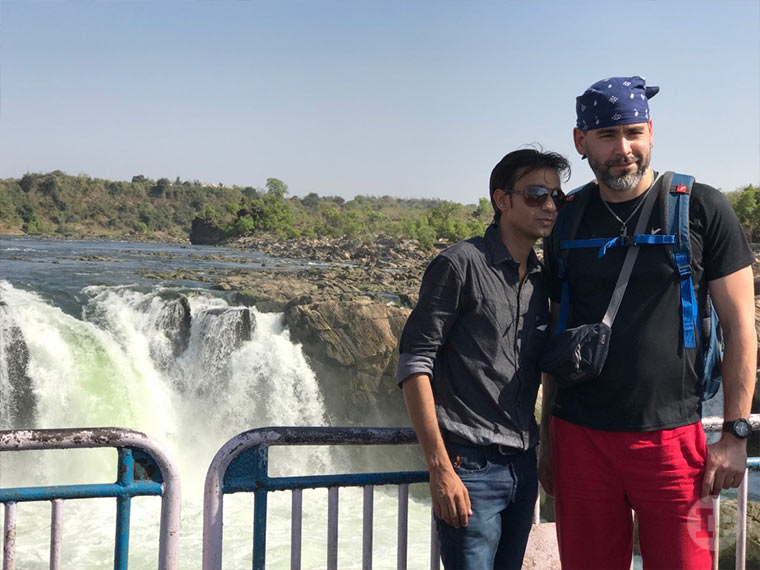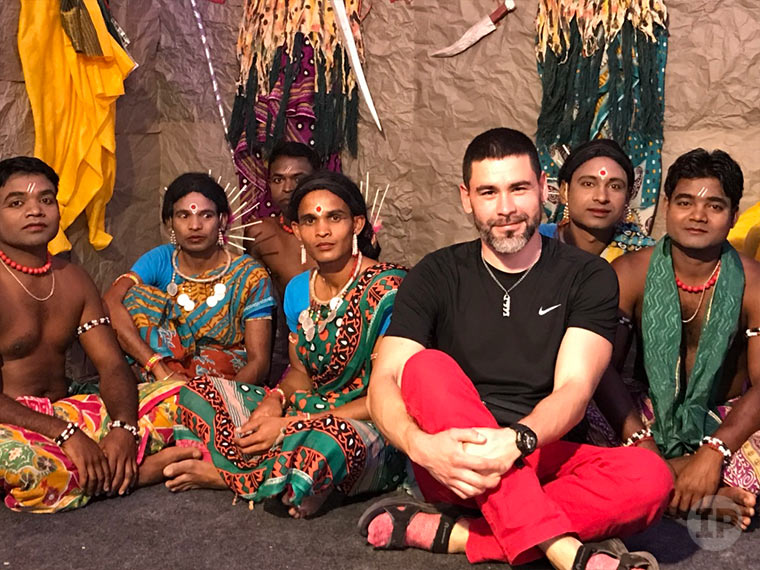 22) Brown-haired girls and brunettes are asked to take pictures more often than blondes. It is considered chic to touch a hand. After that you are guaranteed a rich husband, a happy family and many children.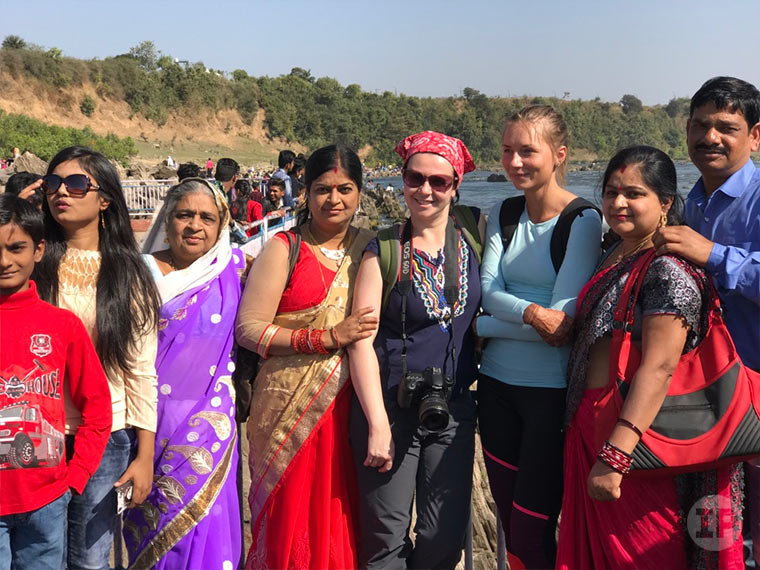 23) Hindus are polite. Not once have I seen a resident shouting, swearing couple, swinging the rights of the natives. No one is rude. Russians should learn.
24) In India the soul rests. Maybe that's why many people come here.
25) Hindus say hello, then ask for name and country. They need this information for something. We answer, we smile back. Then a smile will become a habit.
26) I read a lot about stealing on the streets, from guest rooms. However, I have not encountered any. Probably traveling in a group to scare away cheaters.
27) Hindus have a different perception of time. They are unhurried, unhurried, and look at the fussing Europeans like big white monkeys in heat.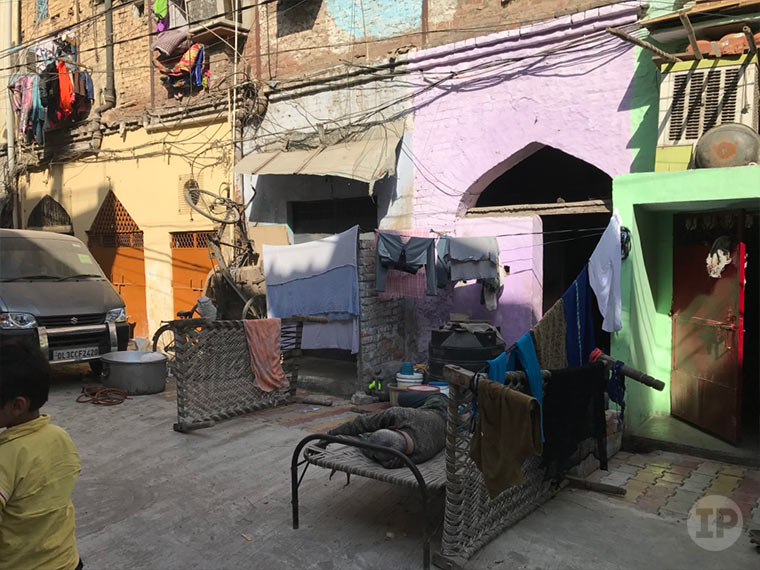 A Hindu takes a nap in the center of Delhi.
Money
28) ATMs in downtown Delhi are empty 80% of the time. Tired of looking for cash.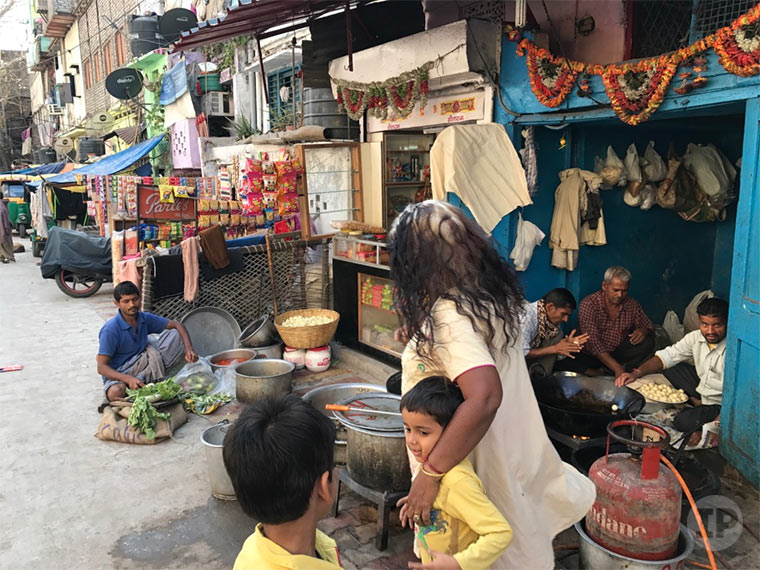 Downtown Delhi
29) To withdraw cash, you have to insert your card, wait five seconds and take it out. Until you take the card out, the ATM won't show the menu. Many tourists waste time waiting because of this. Take the card out, then enter the pin code! 1 rupee ~ 1 ruble.
30) Do not leave a tip. Often the bill includes all charges.
31) Check the bill against the menu. Hindus confuse the dishes and may add a couple of hundred rupees extra. No ulterior motive, of course.
32) Some items can be bought on credit.
I was thirsty and hadn't yet got change for local money. The Hindu in the store gave me a 2-liter bottle with the words: "Bring it back later. I bought medicine in a pharmacy in a similar way.
33) The cost of alcohol for locals and tourists is different. In the latter case, it's taken from the ceiling. In Delhi, I bought a bottle of local rum Old Monk for 950 rupees, in Agra for 700, and in Cajuraho for 500.
34) The same goes for medicines. Many things cost 2-3 times cheaper for the locals. It is advantageous to give the hotel Hindu 50-100 rupees and send it to the pharmacy, so as not to overpay.
Security
35) Split your money into 2 or 3 stashes. We carry 500 rupees in a purse, so as not to shine banknotes in front of the locals, otherwise prices skyrocket. The rest of the money securely hidden in a backpack or bag.
36) The biggest thieves are monkeys. They steal everything that is bad. Can snatch it from their hand or steal in an open cafe. They used to bring stolen goods to Man in exchange for food. Now they have wised up and bring things to the leader, who already "negotiates" with people. I wonder how many bananas he got for our sandals, socks, and underpants?
Roads and Transportation
37) Tuk-tuks often go to the wrong address.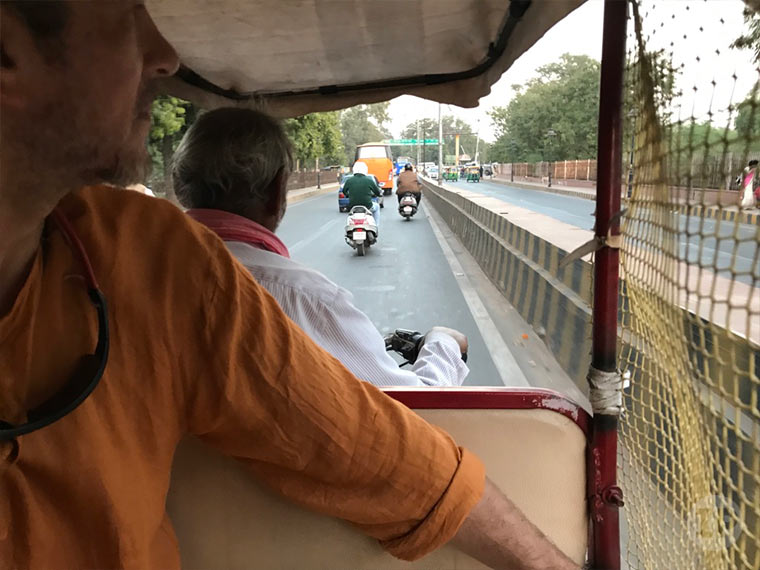 One cab driver took me to the tourist center for some reason to get a free map of the city instead of a bank. Apparently he wanted to seem hospitable. Fifteen minutes lost.
Another one from Pre-Paid Taxi service (pay at the airport cashier's desk – and off you go) decided to drop his brother off at home first on the way to the hotel. Half an hour was lost, I couldn't get out as I had given the money in advance.
38) Animals in India are relaxed. Dogs snooze in the middle of the roadway, and cows are allowed everything (standing on the highway, eating out of urns), because it is a sacred animal.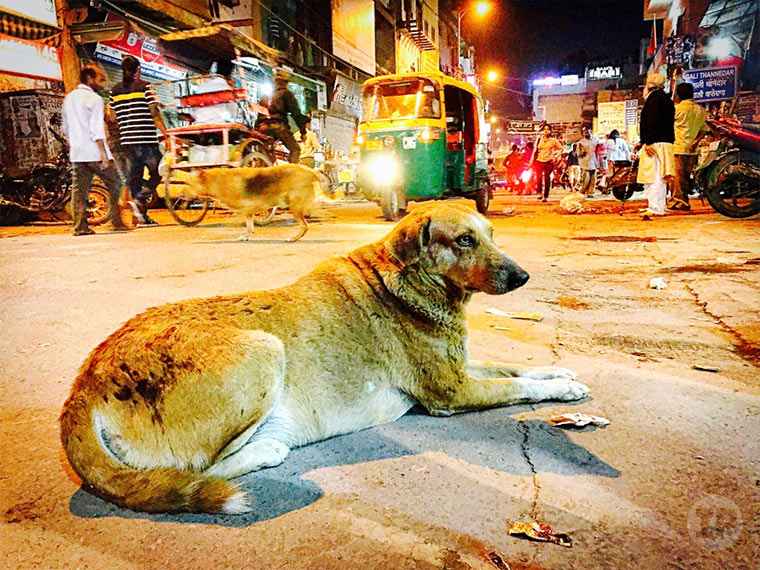 39) If you want to cross a busy highway, get behind the cow. Even the trucks give way to the cow. Cows are respected and loved in India. That's why there are more homeless cows here than in any other country in the world.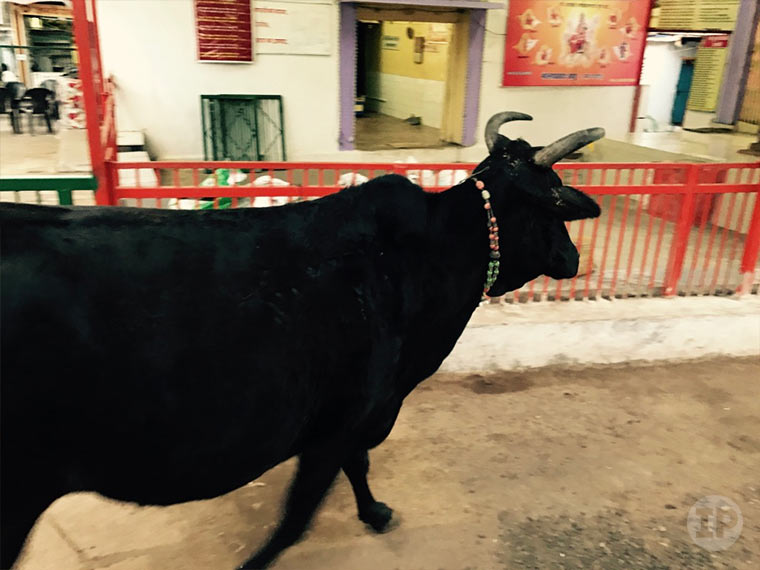 40) At dusk, drivers drive on the road exclusively with high beams and never turn them off. It's a challenge for the eyes.
41) Hindus prefer motorcycles to mopeds. An acquaintance of mine told me that a motorcycle gearbox is easier to repair than a scooter's variator, so the more reliable of the two vehicles is chosen.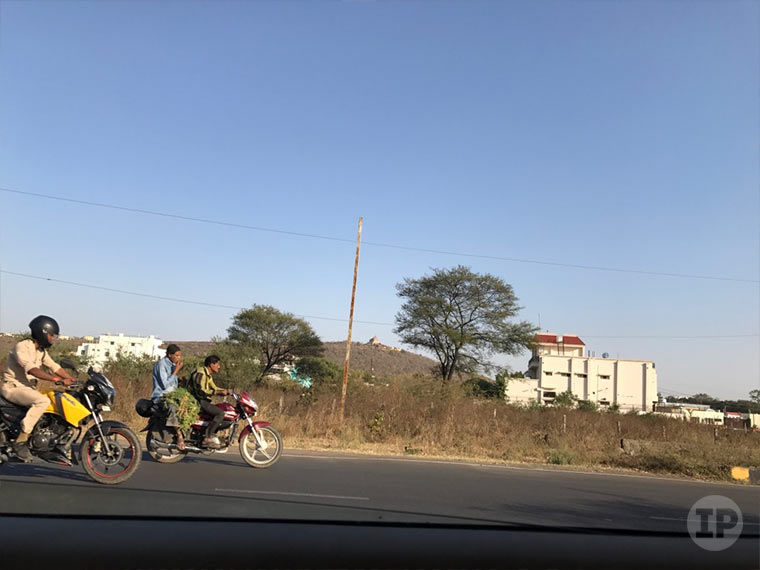 42) Traffic in India is chaotic. No rules. But also without rudeness. Everyone rides as they can.
43) The driving style of Indians is jerky, abrupt, because you have to maneuver in the flow of cars, pedestrians, animals. If you get carsick, take the appropriate pills.
44) Surprisingly, I never once saw an accident. Once a cab driver on his way to the train station and drove into oncoming traffic because it was faster. I was soaking wet from adrenaline (speed over 60 km / h), and the girls from the horror lost the power of speech, but got safe.
45) At the sight of the sign "Speed limit 30 km / h" Hindu accelerates three times, otherwise karma for the day is ruined.
46) If the driver does not honk his horn at least ten times a minute, he will be born a mouse in his next life. That's why everyone honks on and off. Honking the horn means "Attention!", not "Get out of the way. Even if you walk on the side of the road, they still honk, because in India it is not customary to look around when crossing the road.
47) There are no lights on provincial roads, and the sun goes down at 6pm. I recommend bringing a flashlight, otherwise it is scary to walk home in the dark.
48) Between cities is best to travel by train. There are special cars for foreigners in the trains where they do not sell tickets to locals. However, the seats there are sold out in no time. The guide did not have time to buy them and had to drive by car.
49) The optimal number of people in a group is 6. If it is more, you need the second car.
50) When you arrive in India, forget all the advice. Everyone has their own unforgettable experience in this country.
What my son and I learned in India :
– To sleep in any conditions; – To eat any kind of food; – To overcome 12-hour drives in the third row of a minivan with the air conditioning off; – To make do with little; – To appreciate what we have at home.
By the end of the second week, something clicked in my head and there came a SOCIETY. I guess I had to overcome difficulties, give up comfort to be alone with myself and achieve inner equilibrium. In no other country in the world has such a thing happened. And perhaps many people go to India for peace of mind.
However, if I had been asked to go a second time with my son, I would have refused. There were a lot of Russians with babies on the flight to Moscow, and someone was even six months pregnant. I assume they were on vacation in Goa. And the difference between the comfort of a tourist Goa and the conditions of central India is enormous.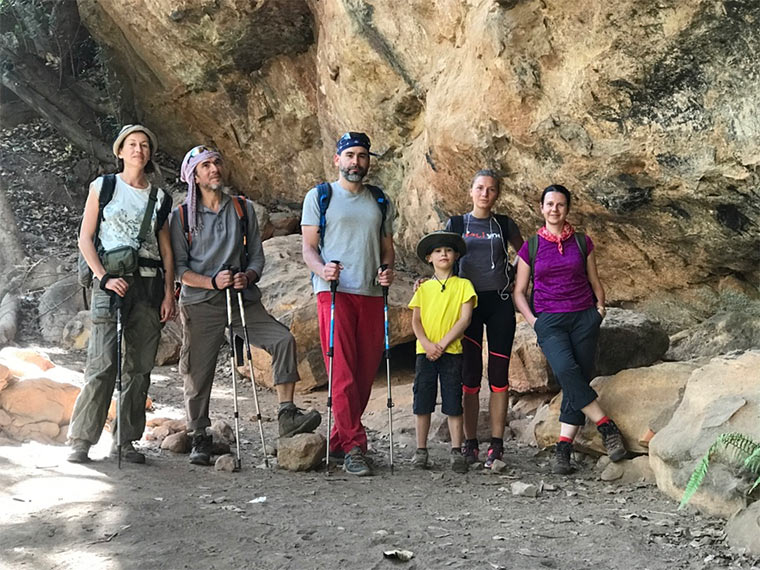 Any extras? Welcome to the comments.

Bookmark it