Vietnam: Vietnamese, housing, food, negativity and divorce
After three weeks in Vietnam, I can confidently say that in no other SEA country have people evoked such polar emotions in me: from boundless sympathy to absolute hatred. Unfortunately, the latter is not very conducive to the enjoyment of traveling in Vietnam.
I still come across wonderful people who are pleasant to talk to, who are honest and who don't want anything from me. But as soon as I relax, there is bound to be a creep who will brazenly lie to me, looking me in the eye, or try to shamelessly cheat me out of my money. I get angry and start to hate Vietnam and the Vietnamese. And at this point I'm back in a place where people are nice and everything is fair. And so it goes round and round every day. It's Vietnam!
I must have been very lucky the first few days I was here, because no one was trying to trick me and I met a lot of nice people. But after a couple of weeks the memories of the countless unpleasant moments started to fizzle out, and because I was constantly in over-saturated touristy and rotten Vietnamese bargain places, the good people almost ran out altogether. And Vietnam began to get tiresome.
That's when I remembered with kind words the relaxed Laos.
In my first days in Vietnam I loved the constant motion around: rushing motorcycles, bikes, overloaded with people and things, cities with markets, funny Vietnamese architecture, when all the houses are no more than 7 – 10 meters wide, but 4-5 stories high and 30 meters long. Everything around was bubbling and boiling. And then it became clear that this is the case everywhere in Vietnam. And there is no hiding from this movement, from the constant noise of engines and horns, from the music.
There are tiny pieces of nature only in the mountains in the north and in the mountains in the central part – the only places where there are no big, dusty and ugly cities and no millions of motorcycles, there are only small, but still dusty towns and villages of mountain peoples. The rest of the country is a network of roads, along which there are houses everywhere, and it is not always clear when one city ends and another begins. But there are "only" 84 million people in Vietnam. What then is there in China, a billion and a half?
All this is in such contrast to the completely empty Laos, with small Vientiane, Luang Prabang and a few other towns and hundreds of poor and traditional villages with bamboo or wooden huts on stilts. Not to mention the almost total absence of motor vehicles on Lao roads. And all this against a background of mountains, rivers and waterfalls. Everything is truly seen by comparison.
And people. If I came to Laos after Vietnam, I would be happy to find myself among people who are indifferent and do not want me in their country. After Vietnam, where everyone wants you for completely different reasons, where some people will be genuinely happy to see you and want to talk to you for nothing, and where another part will brutally cheat you every day, because they only want you because of your money. And where the comrades involved in the field of tourism are pathologically deceitful. In Vietnam, if it comes to your money, it is better just in case do not believe anyone. In order not to be offended later. Trust those who don't care about your money – there are wonderful people among them, and in general the population disinterested in you as a source of income is extremely friendly and affable.
In Laos they also trick you for money, but times less often, and it never compares to the way they do it in Vietnam. Compared to Vietnam, there is no cheating anywhere in Southeast Asia. Just nowhere.
In general, if I wanted to repeat my trip, I would have planned the route very differently on the principle – "from the toughest to the most sincere people": through Mongolia and China to Vietnam (here after Myanmar, Malaysia and Indonesia is categorically impossible – every day is filled with nostalgic memories of the soulful people, who in 99. 9% of cases do not even think about divorce), then Cambodia, Laos, Myanmar (it can be put at the end of sincerity, there are very nice people, but what can you do if the principle of territorial it rubbed in the middle), Thailand, Malaysia, Singapore, Indonesia, and then at will.
Notes about the people. In the northern part of Vietnam, a huge number of men wear green hats-they wore exactly the same ones when they fought the French in the middle of the last century, and during the war with the Americans in the '60s and '70s. Habit… Not a single Vietnamese in the southern part of Vietnam is seen wearing such a helmet.
An unreal number of people walk around (men mostly when riding motorcycles) wearing muzzleloader armbands – models and colors in assortment. Of course, Vietnam is not a clean environment, but to my sense it is not so neglected.
Vietnamese women are a living example of "how to dress" for Muslim women around the world. There's nowhere else in Southeast Asia that's so messed up. There's a cult of white skin in Vietnam. And everyone wants to be white: from the top to the bottom in the form of beggar women selling garlic on street intersections. Almost everyone wears long pants, long-sleeved shirts, many wear gloves, and if instead of a long-sleeved shirt, they wear aristocratic gloves up to their armpits. Those who are better off wear fashionable wide-brimmed panamas or caps, while the poor have traditional wicker cone hats on their heads. And all those wishing to become white have huge muzzles on their faces, from their eyes to the middle of their necks. Or a small muzzle on the nose and mouth and a scarf tied on the back of a panama or cap, covering everything below the eyes to the shoulders. Some also had socks on their feet. In the end, only the eyes are visible from the whole body if they're not hidden behind sunglasses. I have been told that I am not allowed to wear these sorts of jeans, because I do not want to get dusty or to catch ultraviolet light from the sun on the roof. What is a mystery to me – even in the evening, when the sun is no longer. Probably also out of habit.
Many people in Southeast Asia want to be white, that's why in all countries almost all face creams in the stores are obligatory bleaching creams, and in some places girls walk around during the day under an umbrella. But not like this! Herd fashion. A Vietnamese man even came up to me once, pulled up the sleeve of his shirt and showed me how white his skin was by pointing his finger at my swarthy one on my arm.
All the pictures in the photo studio for family albums and hanging on the wall are bleached, they all look like Snow White. It's funny to watch Vietnamese music videos – all the girls there are completely white, as a result of special effects, and young men with normal swarthy skin.
Food . I really like Vietnamese food. Hot vermicelli soup Pho with beef or chicken is sold everywhere. It's very tasty and cheap – it costs 60 cents for a large plate. There are Vietnamese rolls, where shredded vegetables and meat are wrapped in rice paper (edible, of course). They use a lot of all sorts of delicious herbs and spices to make the dishes that we are used to, it turns out very fragrant, healthy and tasty. In the streets everywhere are stalls where French baguettes make sandwiches with vegetables and meat. In general, everything I ate here, I liked. I've already written about the draught beer.
And what's nice, there are a lot of cafes everywhere, including on the road, and the tourist and local buses are always stopping to eat, which after a hungry Laos can not but rejoice.
In the markets I have not seen anything more exotic than a carved dog and snake, although the Vietnamese seem to eat everything, like the Chinese. But no squirrels, birds, bats and rats were not seen in the markets.
Lodging . Hotels and hostels in Vietnam are more expensive than in Laos, but this is only because the Vietnamese do not know how to build hotels with small rooms and do not know that some guests do not need TVs with satellite channels, air conditioning, refrigerators with minibars, towels and hot water.
All the touristy places give out a huge lined room for $6-7, often with a good view of the city, with white linens, with a TV with a bunch of satellite channels in English, with a fridge full of reasonably priced drinks, with air conditioning, a fan, a bathroom with towels, toilet paper, soap, shampoo, disposable toothbrushes, pastes and even a comb. It's certainly not the usual $3-4, but I'm not offended.
That said, in places with a lot of competition, this room will be cleaned daily, the bed made, towels changed, and items used up in the bathroom added. All in all, you feel like a white man in the fullest sense of the word. Up north, by the way, the same amenities were $5 for two. However, in remote places where there is no competition, a similar will be $ 8-10 dollars, which is generally not critical.
Vietnam is the Asian Maldives, is it really?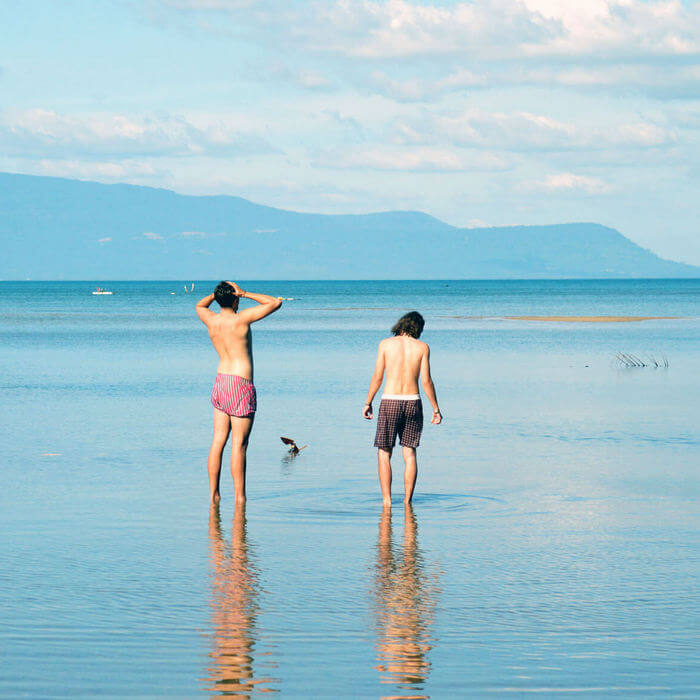 Fukuok Island: how not to spoil the rest
Phu Quoc is a tropical island in the south of Vietnam. It beckons tourists, promising paradise beaches, cheap seafood, beautiful vacation in resorts. Are these promises true? In general, yes. On Fukuoka you can rest well and it is worth a trip. But the island is showing its Vietnamese character – the nuances and reservations may abound, as in the contract of a cunning lawyer. There is no need to give up the rest, just read our review and tips. Warned – is armed.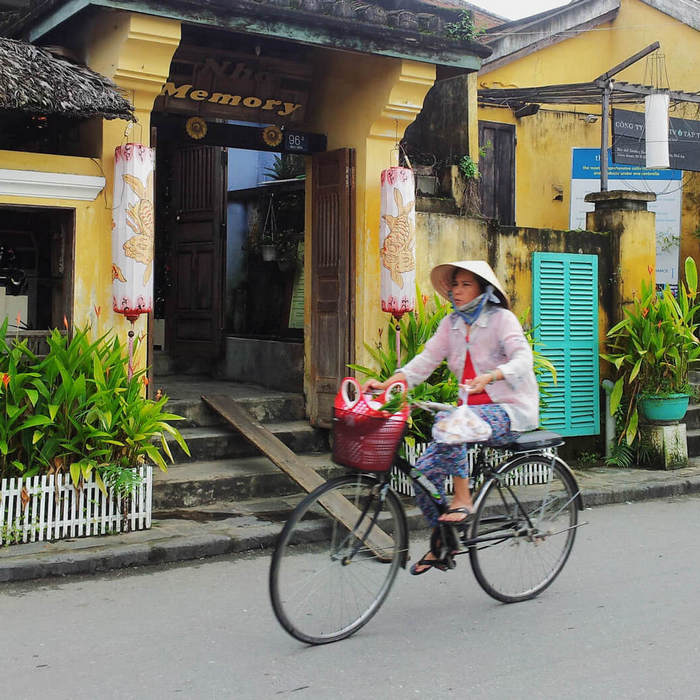 Seasons of holidays, rains and fruits in Vietnam
Determining the best time for a beach holiday in Vietnam! When does the rainy season end and it's the perfect time for a beach vacation? When are the tropical fruits ripening? Check our month-by-month weather overview and choose the best time to travel.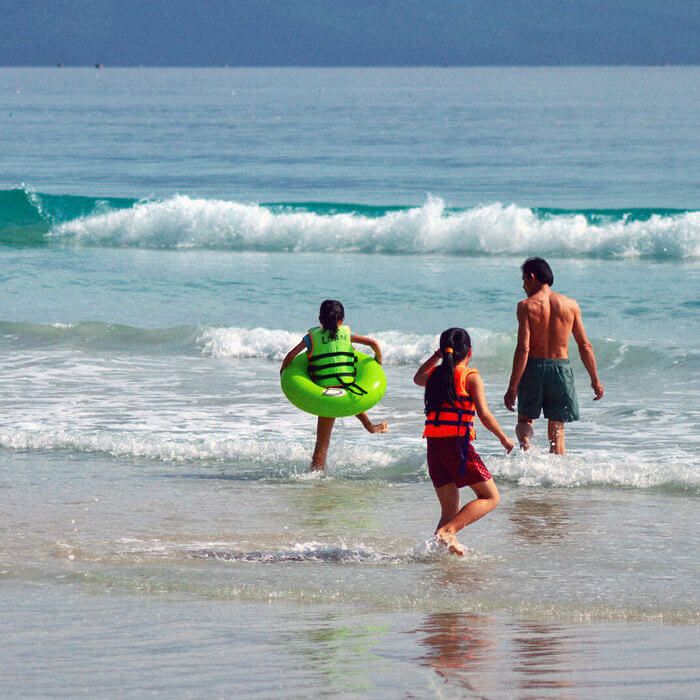 Vietnam in winter: where and how to go
Going on holiday to Vietnam in winter 2021-2022! What's the weather like in December, January and February in different resorts? Where to go, what to do, what are the prices of tours and hotels? Tourist reviews, personal experiences, and lots of useful links for travelers.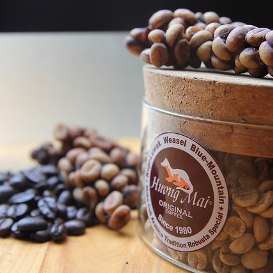 Coffee, pearls, fruits and other souvenirs from Vietnam
What gifts and souvenirs to bring from Vietnam? Medicines, cosmetics, coffee, pearls, fruits – a ready-made solution for those who do not want to waste time on long thinking and shopping.
The 10 best resorts in Vietnam
We describe and compare the best resorts and beaches in Vietnam – famous and not so famous. Tourist reviews and personal experiences from traveling around the country. Map of Vietnam in Russian with resorts. Choose where to go for a vacation!
How to fly to Vietnam cheaply – 7 ideas
How to get to Vietnam cheapest? This review lists all the best ways to fly to Nha Trang, Ho Chi Minh City, Hanoi, Da Nang and Phu Quoc from Moscow, St. Petersburg and other cities. Direct flights, flights with connections, low-cost, airline promotions and complicated routes.
Visa to Vietnam for Russians
Vietnam loves Russians and does us favors. For a short vacation in 2022 you don't need a visa at all. And for a month or more a visa will be free. Well, almost. We tell you when you need a visa, and when you don't, and how to get it quickly and cheaply.
To Vietnam by yourself: how much does it cost
Let's calculate how much it costs to go to Vietnam on your own in 2022: prices for flights, lodging, food, tours, and more. We study the cost of living in Vietnam.
What do tourists think about vacations in Vietnam?
Find out what tourists like and dislike about vacationing in Vietnam. We have collected their reviews and also share their experiences.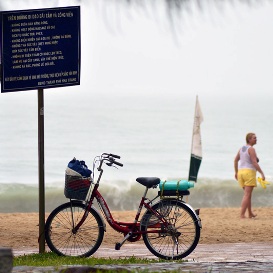 Rest in Nha Trang: all the pros and cons of Vietnamese Sochi
Is it worth going on vacation to Nha Trang in 2022? Read our review and tips! Learn about prices at the resort, how to choose a good and inexpensive hotel, what excursions to go on and how to save money.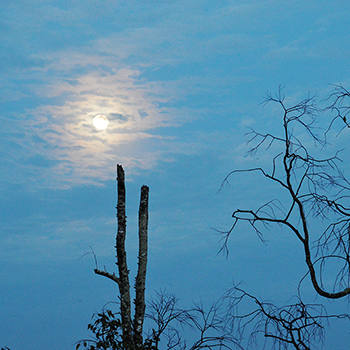 9 reasons not to go to Phu Quoc
Phu Quoc Island is the pearl of Vietnam, a tropical paradise. Is it really so? Not really. The island will have a whole bunch of aches and pains and disadvantages. We tell you about all the disadvantages and show you what you will not see on the websites of travel agencies. Only the truth, only the hardcore!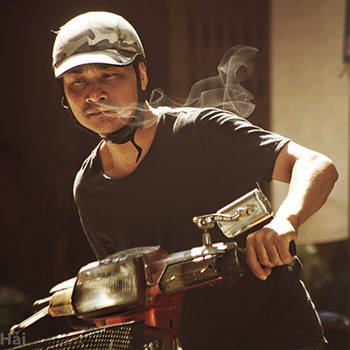 Horrible Vietnam! 8 reasons not to go on vacation.
Learn what travel agents will not tell you about Vietnam! Honestly show all the horrors of rest in this country: dirt, unsanitary, noise, rats, cockroaches, deception, and more. Get ready, it will be scary!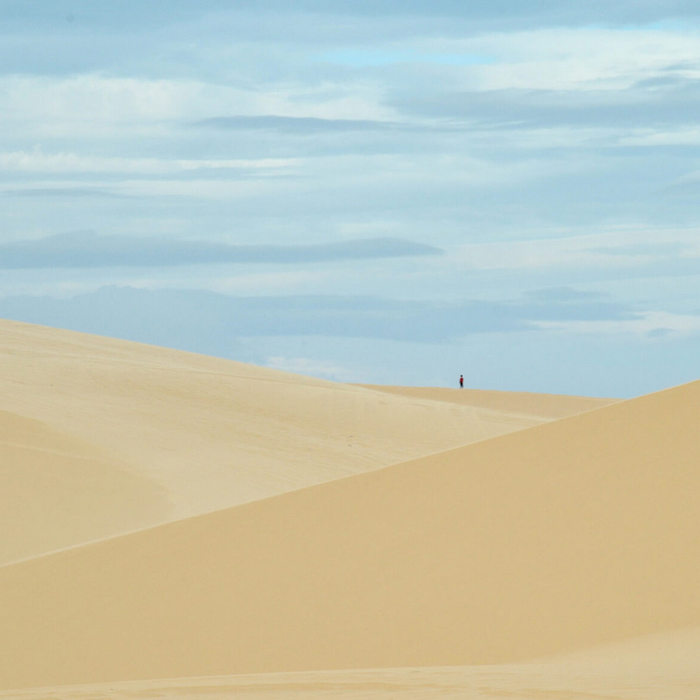 Rest in Mui Ne: the pros and cons of the resort.
Why do Russians love and hate Mui Ne? Read our review! Pros and cons of vacationing in Mui Ne in 2022, prices of hotels, food and entertainment, the best attractions, the whole truth about the beaches and the resort.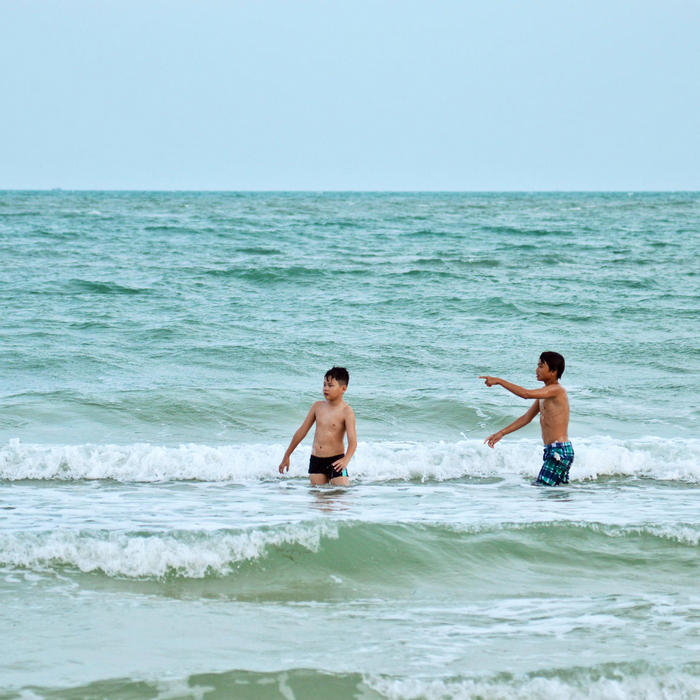 When to rest in Fukuoka
When is the best time to rest on the island of Phu Quoc in Vietnam? We tell you briefly and to the point about the weather by month, water and air temperature, weather conditions, rainy season and tourist reviews.
How to celebrate the New Year in Vietnam
How to choose a resort in Vietnam to celebrate the New Year – 2023? Consider 4 popular resorts: Nha Trang, Phu Quoc, Mui Ne and Phan Thiet. Weather, prices of hotels, food and tours, as well as the pros and cons of the holiday.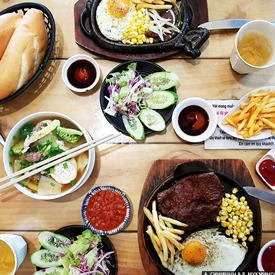 All about food in Fukuok: prices and where to eat
We've compiled a detailed overview of food prices on Phu Quoc Island in 2022. Cafes, restaurants, stores, fruit, seafood, night market. Find out how much it costs to eat at Vietnam's popular resort. Our review and tips.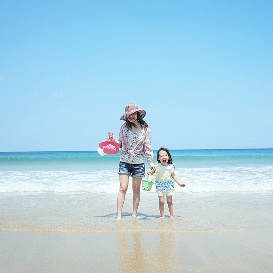 Holidays with children in Vietnam
Planning to go on holiday to Vietnam with children? Find out which resort and at what time of year it's best to go. Tour prices in 2022. Best hotels. Reviews and tips of tourists.
How much is a vacation in Fukuoka
How much does a vacation in Fukuoka cost? Here are the prices for tours, tickets, food, hotels, transportation, pearls and excursions in 2022. We reveal the budget for our trip.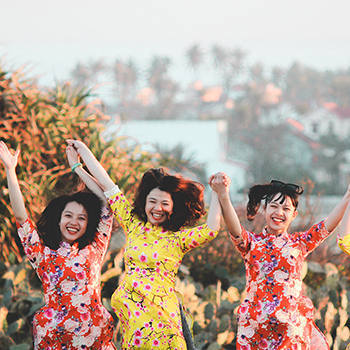 Beautiful Vietnam – 8 reasons to go on vacation
Vietnam is an amazing country full of contrasts and all kinds of curiosities. We have vacationed and lived here many times, we love this country and are happy to return again and again. Learn what makes Vietnam so good!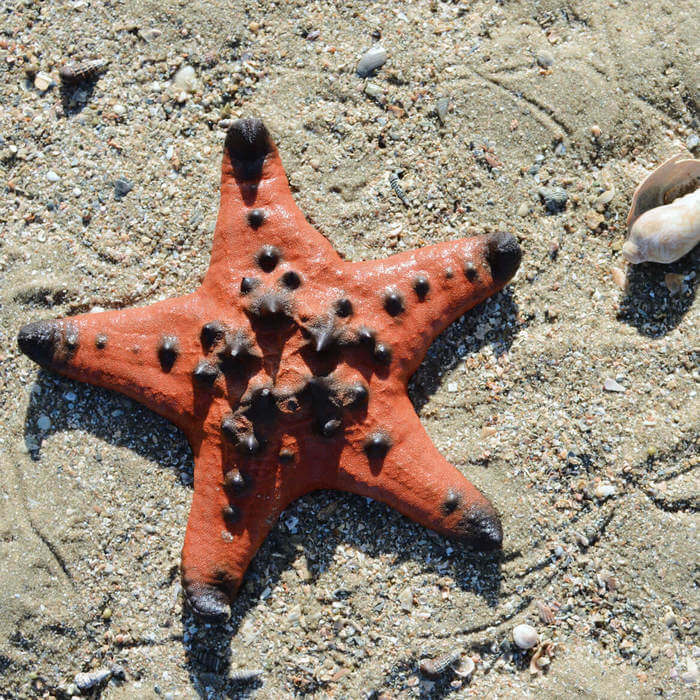 What to see in Phu Quoc – pops and secrets
Find out what to see in Phu Quoc, from famous sights to hidden gems. We've explored the entire island up and down and compiled a list of the most interesting spots.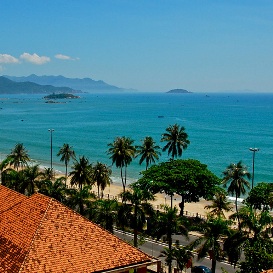 Nha Trang's 5 Best Beaches
Which beach in Nha Trang should I choose? Which one is considered the best? Tourist reviews, pros and cons of beaches, ways to get there. Map of beaches.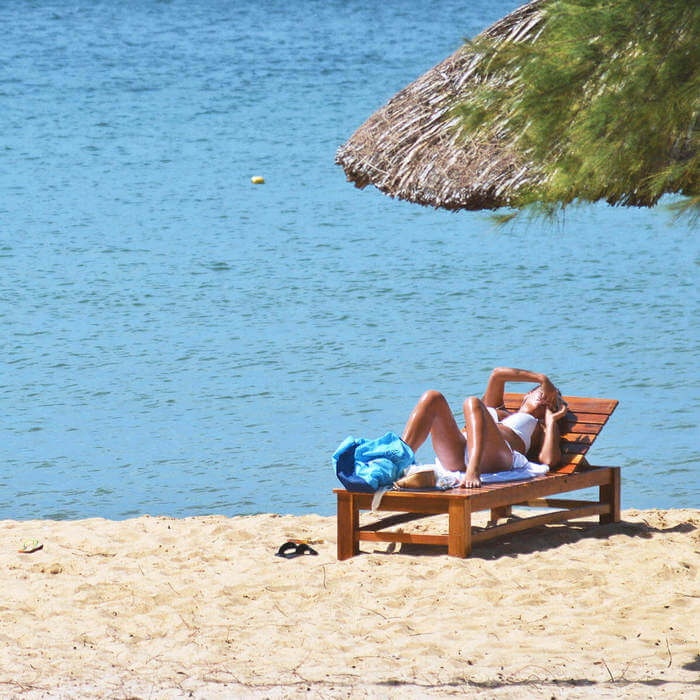 Guide to the best beaches in Phu Quoc
Find out where the best beaches are on Phu Quoc Island! Our reviews and recommendations. Photos, map of beaches in Russian, good hotels.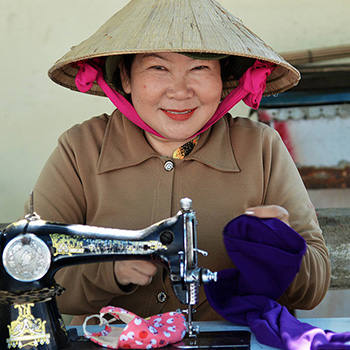 Good Fukuoc: 7 reasons to go to the island
Find out what it's worth to go on vacation to Phu Quoc Island in Vietnam! We have explored the island up and down and made conclusions.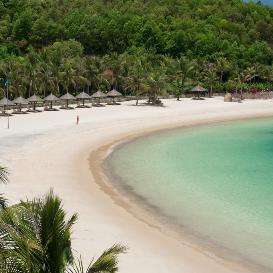 Find the best hotels in Nha Trang with a beach!
Going to Nha Trang (Vietnam)? If you want to relax in good 3, 4 or 5 star hotels with their own beach, this selection will help you choose the best hotel on the first line.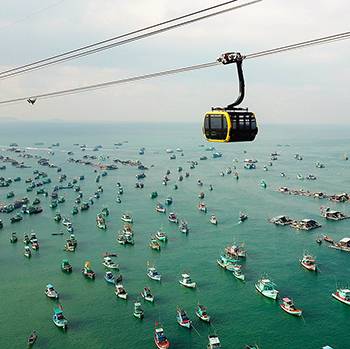 8 Best Excursions in Fukuoka
Want to make your vacation memorable? Take exciting signature excursions! We found 8 best, according to tourist reviews, excursions in Fukuoka in Russian. We give a description and prices. Take your pick!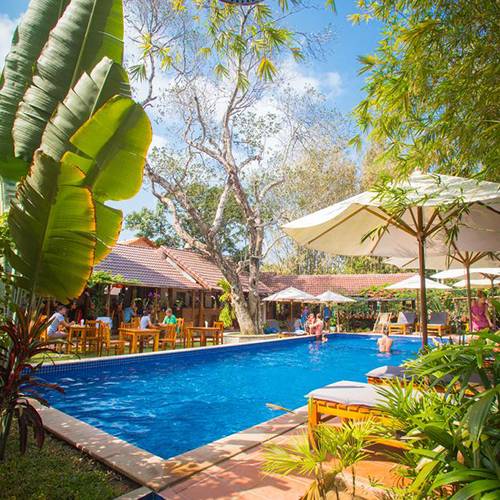 10 Best Hotels in Fukuoka on the First Line
The tropical island in the Gulf of Thailand is one of the most popular resorts in Vietnam. We tell you about the best first-line hotels in Phu Quoc where tourists love to stay.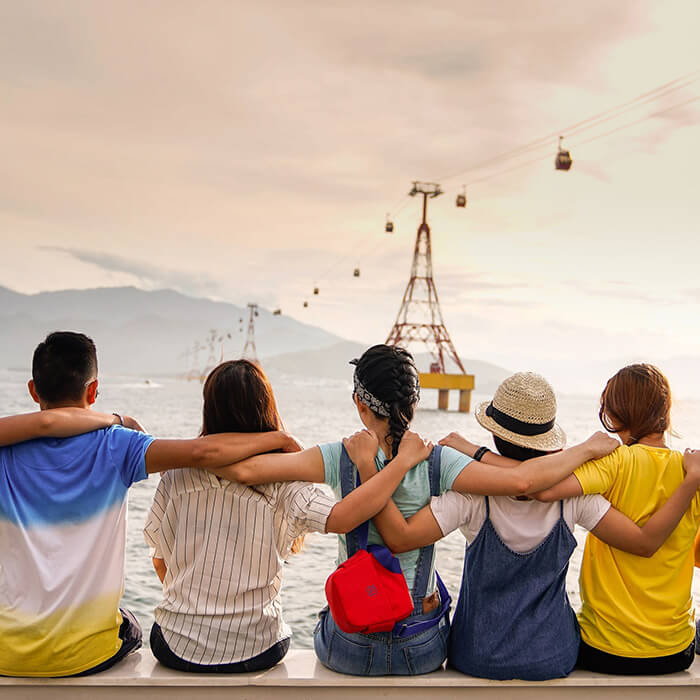 Top 10 Excursions in Nha Trang
Nha Trang is very well located – from the resort, it's convenient to visit the surrounding area as well as more distant attractions. Learn about the 10 most interesting excursions from Nha Trang that you should take during your vacation. Descriptions, prices and tips for tourists.