FAQ on Africa: 10 answers to the most popular tourist questions
In one week in Africa, tourists manage to stay in a five-star hotel, sleep on the roof of a car in the desert and spend a few days in a national park lodge. Africa is an endless kaleidoscope of unforgettable memories, but for many the destination is still shrouded in myth and mystery. In this article, head of ART-TUR, Anna Arutyunova, answers the most popular tourist questions.
What countries of Eastern and Southern Africa do tourists usually go to?
The most popular East African countries for Russians are Kenya, Tanzania (including the island of Zanzibar), Uganda, Rwanda and Ethiopia. South Africa, Namibia, Zambia, Zimbabwe and Botswana are among the most popular destinations. Lately requests for Madagascar island have started to come in. Tour operator "ART-TUR" offers individual and group tours to all 13 countries, including the islands.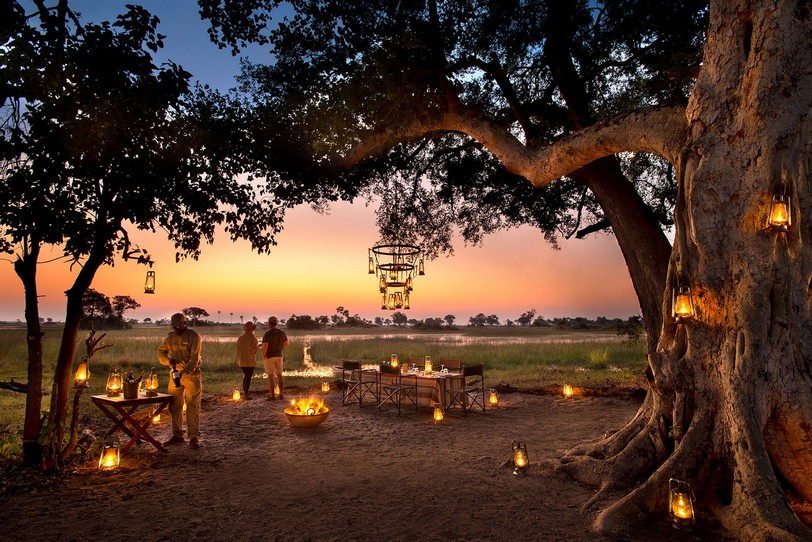 What is a vacation in Africa?
East and South Africa is a unique adventure. This excursions to national parks, camping in the desert, walking safaris and jeep safaris, walks to the slopes of volcanoes, trips to villages to the local tribes. It is trekking to the mountain gorillas and unique reserves. There are city walks and delicious national cuisine.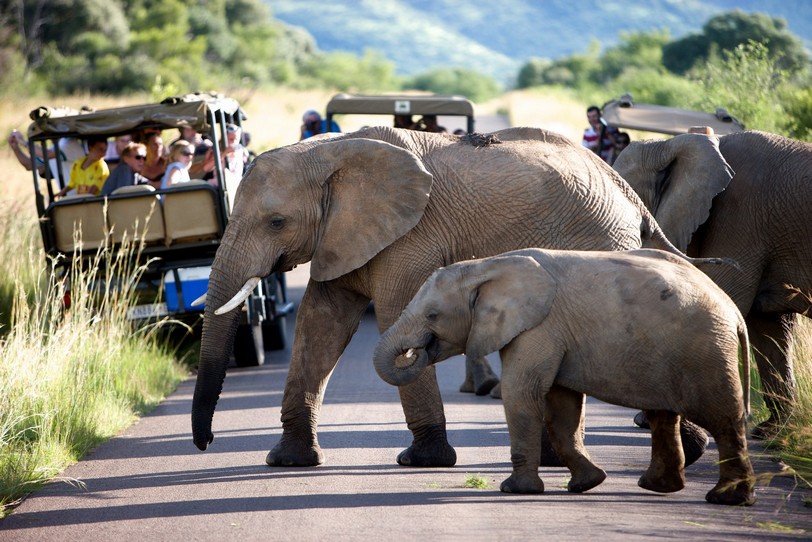 What are the top must see places in Africa?
In Kenya, see Kilimanjaro from Amboseli Park, in Tanzania see the Ngorongoro Crater, in Zanzibar walk the narrow streets of Stone Town, in Uganda and Rwanda plan a trek to the mountain gorillas. In Ethiopia, visit the salt terraces and lakes at the active Dalol volcano; in Cape Town, climb Table Mountain. Namibia has the red sands of the Namib Desert, and Zambia and Zimbabwe have cocktails overlooking Victoria Falls. See what to see in Mozambique, Botswana and Madagascar here.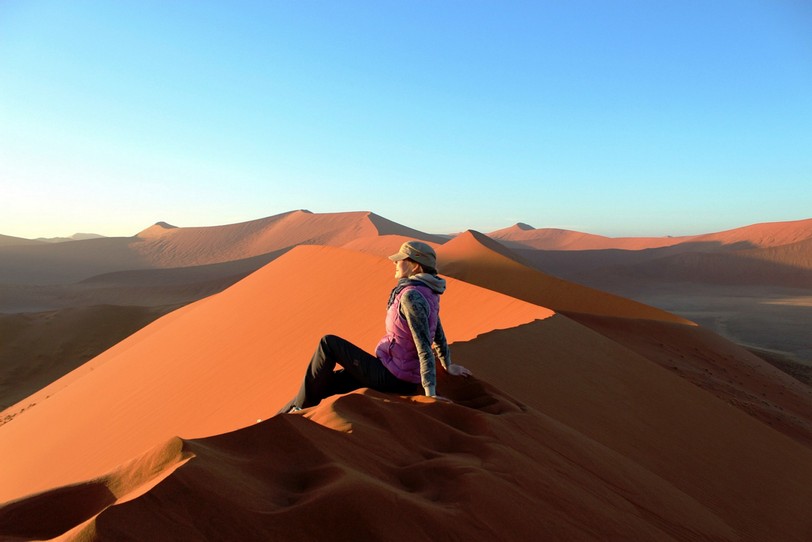 Are there any beach holidays in Africa? If so, which destination should you choose?
There are white-sand beaches in Africa, washed by the azure ocean. The most popular beach destination is Zanzibar. With the increasing number of tourists, it has acquired a large number of hotels, the coast is beautiful, and the tides can be cheated if you know the right places. If you want a secluded and more exclusive beach vacation, you need to fly to Mozambique.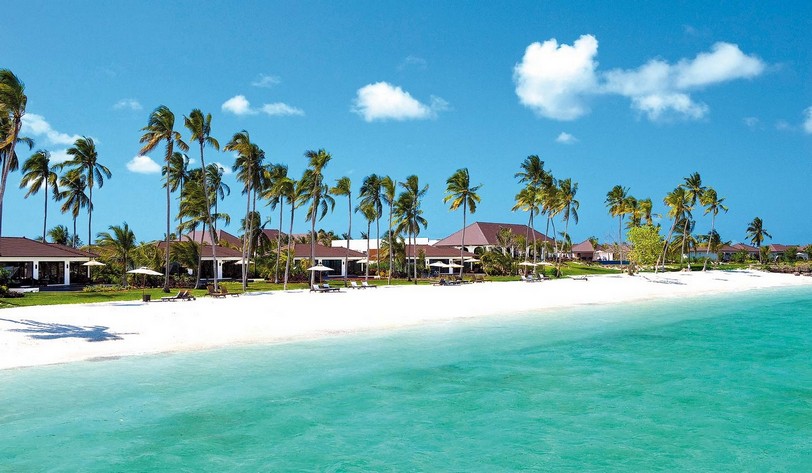 What time of year is best to go to Africa?
East and South Africa are year-round destinations. It is dominated by a subequatorial climate. The coast is warm and humid, and the amount and schedule of rainfall varies from country to country. But even in the low season the rains are short and do not affect the quality of recreation and excursions. The only thing to consider when booking a tour is the migration of certain species. If you want to see this incredible spectacle, it is better to specify dates from the tour operator.
They say that in Africa you can catch some exotic disease.
You have to try very hard to bring malaria or yellow fever from Africa. Outbreaks of exotic diseases, as a rule, occur very far from the places where tourists come, are local in nature and pose no danger to visitors. To vacation without health problems, it is often enough to use repellent, wear closed clothing, wash your hands more often and do not travel unaccompanied in remote villages.
How many vaccinations do I need before traveling to Africa?
Vaccinations are not necessary to visit most countries in East and Southern Africa. However, in the case of combinations of countries and/or very exotic itineraries, it is recommended at least 10 days before the trip to be vaccinated against yellow fever, the vaccination is valid for 10 years. Taking pills against malaria is not necessary, but desirable in some regions.
How much is the most budget tour to Africa?
The cost of tours to Africa starts at about $ 900 per person without a flight. For that money, you can visit Kenya: stay overnight in a hotel in Nairobi and in the campsites of two national parks, go on several safaris in search of wildlife, and complete the week-long trip with two days of relaxation at the beach. Entrance fees to the parks are included.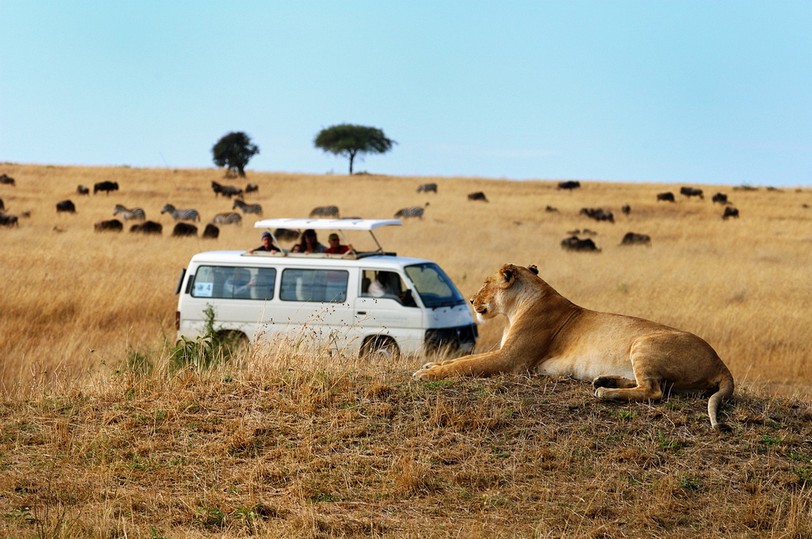 What additional expenses do I need to consider for a trip to Africa?
In addition to the international flight, you need to consider lunches, dinners and drinks not included in the program, local flights, tickets for additional excursions (e.g. gorilla trekking, balloon flight or a visit to a Maasai village), tips for porters, guides, etc., personal expenses, medical insurance and visa. You can know the cost of individual services here or ask the ART-TUR company.
Can a tour-operator make up an individual itinerary according to my parameters?
Of course. Anna Arutyunova, the head of ART-TUR company's Africa department, visited Africa for the first time five years ago. During that time she has flown to the continent nine times and visited mountain gorillas in Uganda, slept in a tent on the car roof in the desert in Namibia, shared her tenderness with cheetahs and went on a walking rhinoceros safari. Anna is self-directed with the company and is willing to put together an itinerary of any complexity and may well even keep you company!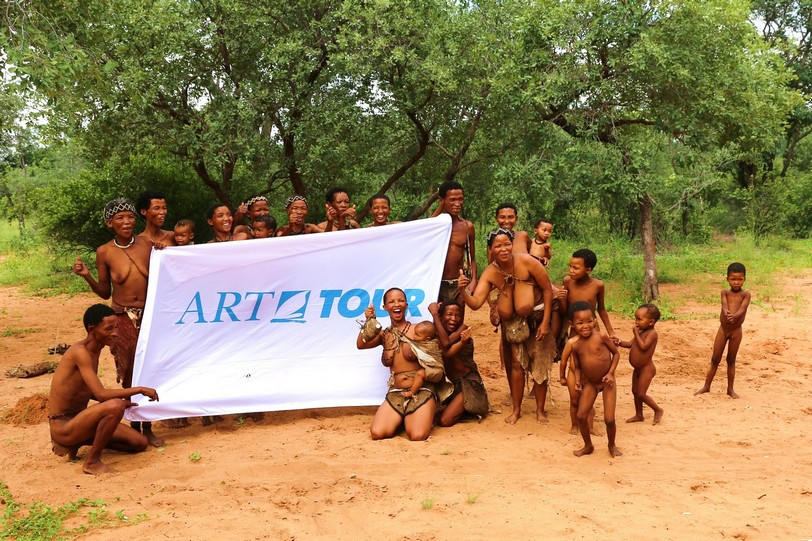 Anna has even more interesting things to say about Africa in her live broadcast. But if you still have questions, leave them in the comments to this article.
Information that may be useful to those who have decided to visit East Africa
As a bonus I will share some tips that hopefully will help you to avoid some inconvenience when you visit East Africa, specifically Uganda and Kenya.
1. In Uganda and Kenya there is a problem with exchanging into local currency U.S. dollars issued earlier than 2003. There is no sense in this, except that this way currency speculators want to make more money.
2 Electricity – 220 volts. But plugs are similar to those used in the UK – with three pins. So do not forget to bring an adapter. It is true that some of our plugs from electrical appliances managed to fit into these sockets. In addition, if dexterity and squeeze the wire in one of the three holes of the local socket, you can shove our plug. But don't forget the safety precautions!
Always try to charge your phone and photo equipment when possible – some campsites in national parks have electricity occasionally, and being on safari without a charged camera… I do not know what could be scarier, probably only if you come face to face with a hungry lion
3. Cell phone service. Roaming in Africa is very expensive. Depending on the operator a minute of any call costs about 150 rubles, one SMS about 20 rubles. It is better not to even try to use the mobile Internet with a Russian SIM card – the rates are simply breakage!
It is absolutely no problem to buy a local SIM card, at the same time a minute of conversation with Russia will cost about 8 rubles. Communications worked almost always, even in all the national parks we visited. The truth we could not set up a local SIM card for work with the mobile Internet – the settings seemed to come automatically, but the Internet from the phone did not work.
4. We had internet in hotels only for three days out of eight days of stay in Africa – it is affected by the remoteness of campsites and hotels in national parks from civilization. It was quite decent in the hotels, so it was quite possible to receive e-mail, look through the documents sent, and read the news, but to put a series of your photos probably will not work.
5. The climate in this part of Africa is very flat and mild. It is almost perpetually +26 degrees. The rainy season, about which the tourists are so worried, is about 20-30 minutes of average rain, after which the sun looks out again. Dress appropriately – light clothing, light shoes. If you plan to go trekking I also advise to take stronger shoes, for rafting don't forget to take bathing accessories and a towel.
6. In addition to sunscreen take with you a remedy against mosquitoes – in some places where you will stay, they can cause you discomfort.
7. Vaccinations. I already touched on this topic in my story "Journey to Uganda and Kenya. Part Two," but I'll quote myself here as well, as this is one of the most frequently asked questions.
When traveling to East Africa, it is recommended that you do preventive measures against yellow fever, malaria, typhoid, hepatitis, A B, meningococcal types, A and C… If you catch on later, there is no point in doing vaccinations – there will be no result. I did not do any vaccinations, as I am critical of them in principle. Approximately the same opinion is held by our guide, who has been living permanently in Uganda for a long time. I'm not your adviser, but if I will go on this route again, I will not do any vaccinations.
8. Your medicine for the trip – the standard kit. It is worth remembering that when visiting national parks, the nearest doctor may be very far away, and the clinic, where you can get good help, even farther – it may be hundreds of kilometers.
9. Souvenirs. They are kind of hard to find. They are certainly, but we did not look for something rare managed to find something of high quality and unique – all somehow at the level of production of our cooperative movement of the early 90's.
10. Discounts. In Uganda sellers haggle very badly, i.e. they are ready to discount 20%-30%, and then they start wrinkling. In Kenya it is much better, if you buy souvenirs on the way, in places frequented by tourists, you can discount the price three or four times. It is more difficult in the stores in big cities, where all the same things are sold, but it is possible to get 20-30% discounts.
When you visit the village of Mosaic in Kenya, you will be given the most good-natured welcome – they will dance in front of you, show their homes, you can easily take pictures of everything you want, but at the end of it you will be offered to buy some souvenirs. Do this of course not necessarily, but do not deny them in this case, because they too have been favorable to you. Just keep in mind that they will try to sell you a lot of things, and very long. Price for a single item will not call, they say they will call a total price for all selected items. So feel free to knock it down three times!
11. if you choose to travel by road, then prepare for the fact that the move will often very long, the roads are not always good, and you will be tired – choose to move the normal transport. My advice – take SUVs. It's not a cheap pleasure – about $100 a day, but it will pay off with better comfort than the bus and better photo opportunities. Gasoline in Uganda and Kenya is expensive – about $ 1.5 per liter!
Кстати, движение, что в Уганде/span>The main reason is that Kenya is left-hand drive, and all cars are right-hand drive. So consider this if you decide to rent a car.
12. Carefully consider the photo equipment you will use. The thing is most of the animals won't be at arm's length, so your photos may require a long focal length and aperture ratio. Most of my successful photographs have been taken at almost maximum resolution with the Canon EF 70-200mm f/4L USM. It was much harder with a smaller lens – only panoramas.
13. Power. Of course if you really want you can eat bugs and spiders somewhere. But if you are not a fan of extreme nutrition, then in Uganda and Kenya you will not experience any problems – there is always a possibility to eat quite edible food. It's not expensive – you can get a very hearty meal for two for about 10 dollars, if you want you can find it cheaper. You will be full. I advise to have with itself always a dry ration in the form of a Snickers, yogurt, cookies, and water – will be a long journey and will not always be able to eat something on the go.
14. Alcohol. You can of course buy in Duty Free, but here I did not do it, and during the trip we periodically bought in stores and restaurants wine and strong alcohol (mostly not local), so the prices are quite humane, it even seemed to some people that it is much cheaper than in Russia. Bought and local drinks, mostly gin – it is quite possible to drink.
16. Safety. In principle we did not have any particular problems with it. More problems than people were caused by monkeys who did not miss a chance to use the open window and get into the bus to get something to eat. Outside of the big cities it's quite safe, people there are quite good-natured. But in big cities like Kampala or Nairobi, there are of course more dashing people (as in any other capital city), so you should be more careful and keep your valuables in plain sight. As soon as I relaxed for a minute and left my phone on the table in the hotel restaurant it evaporated. Appeals to the hotel staff led to nothing, and a couple of minutes later the phone stopped receiving calls.
Well and be prepared for the fact that no matter how you would try to blend in with the crowd it will not work out – this is a black continent, so you can always easily be identified by your clothes, and of course by the color of your skin
In national parks it is forbidden to leave the vehicle because of the danger of animal attacks. In general, the idea is certainly correct, but it seemed to me that they overdo it. In principle in Uganda and Kenya you can negotiate with rangers and not far from the car, in Tanzania they say it's a real problem – they strictly prohibit it there, and if it happens they will inevitably fine you.
If you have any other questions – ask, if I have reliable information, I will share it with you.