Top 15: The most unusual places to travel – 2020
If you've decided you don't want to spend your vacation at a popular resort where prices are 10 times overpriced, we have good news for you. Forbes magazine told about the most unusual and little-known places that will give a lot of new experiences and possibly change your life.
1. Zanzibar.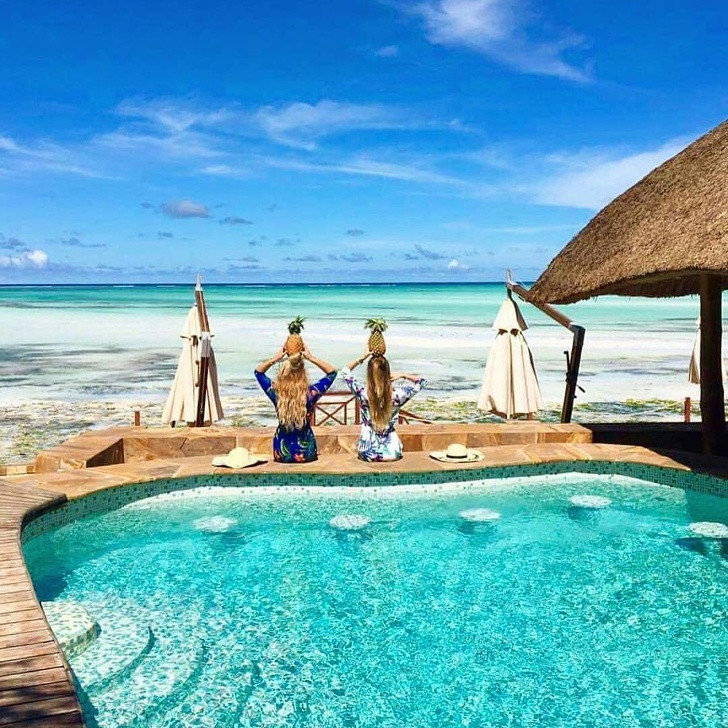 Based on the name, it seems like an island you can only go to on a honeymoon, but it is not as expensive as many people think. This paradise place belongs to Tanzania and is surrounded by the warm Indian Ocean. Endless beaches with white sand, turquoise water and beautiful nature are just like the picture.
Where to go: For the adventurous, jungle walks, island excursions, diving and surfing. For those who want a peaceful rest, the white sand beach.
2. Naples, Italy.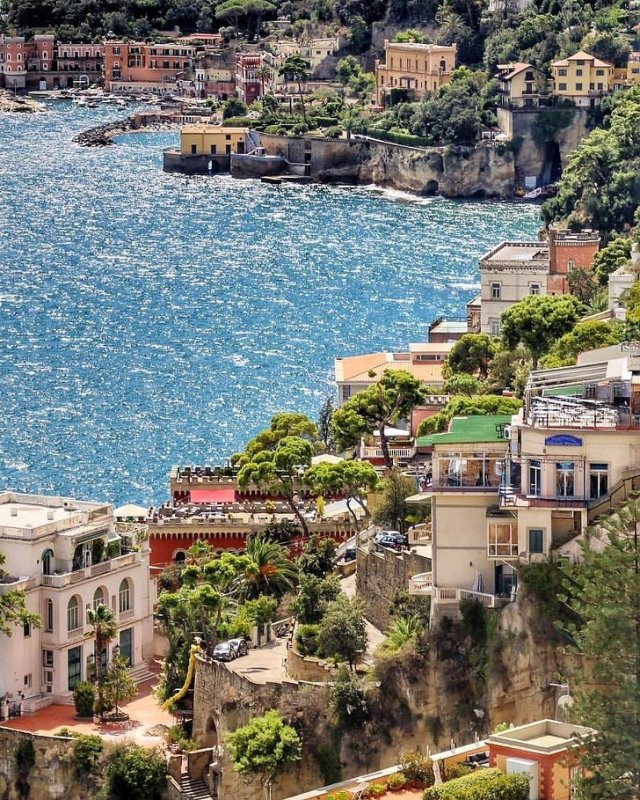 3. Dubrovnik, Croatia
Dubrovnik is one of the major resorts on the Adriatic Sea. It is included in the UNESCO list of significant monuments of the Renaissance. In the 15th century the city became a rich center of science and art with palaces, squares, and cathedrals of incredible beauty. Ancient architecture, clear waters and dizzying landscapes are the highlights of the city.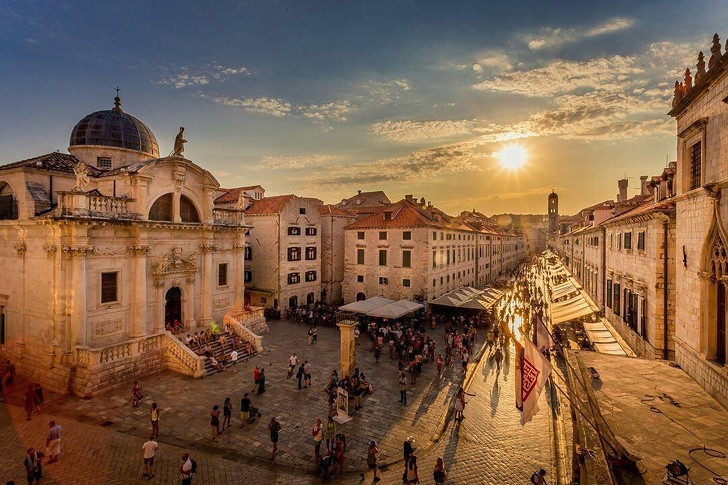 Where to go: the medieval fortresses of Lovrijenac and Bokar, the Church of St. Blaise, the Renaissance Sponza Palace, and the Gothic Rector's Palace.
4. Tasmania, Australia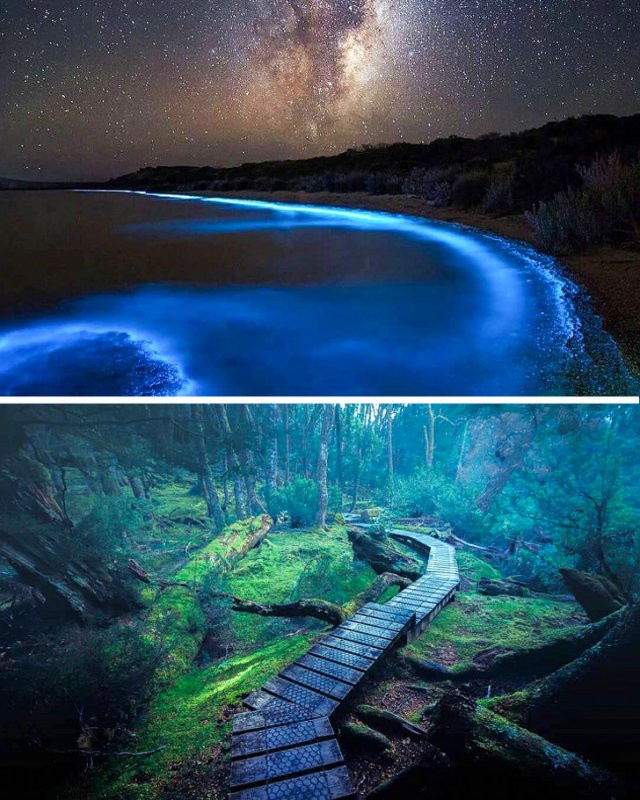 If you want to get into a resort, Tasmania is not for you. There are beaches and lakes where you can swim in the clearest water, but that's not what you come here for. Here are the world-class hiking. Tasmania boasts epic landscapes, suspension bridges, forest huts, huge waterfalls, neon nightglow and the purest air.
Where to go: Freycinet National Park, Mona Art Museum, Cradle Mountain National Park, Port Arthur.
5. Cuzco, Peru
The capital of the Inca Empire, which is a UNESCO World Heritage Site is one of the most unusual cities in the world. There are monuments of ancient civilization, colorful buildings of several cultures, and locals walk in national costumes and sell clothes made of wool of llamas.
Where to go: Sacsayhuaman, Cusco de Cusco, Plaza de Armas, planetarium.
6. Istanbul, Turkey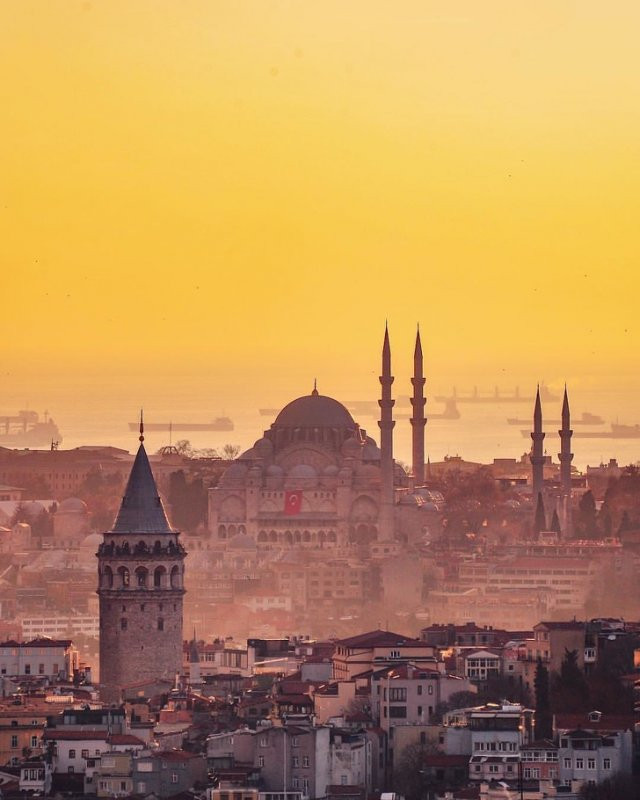 The exchange rate of the Turkish Lira has fallen drastically recently which means that traveling to Istanbul has become times cheaper. Istanbul is home to one of the oldest markets in the world, ancient palaces, museums, and more.
Where to go: the Blue Mosque, Hagia Sophia Cathedral, Sultanahmet district, any of the old markets (Grand Bazaar, Arasta, Avrupa).
7. Karpathos, Greece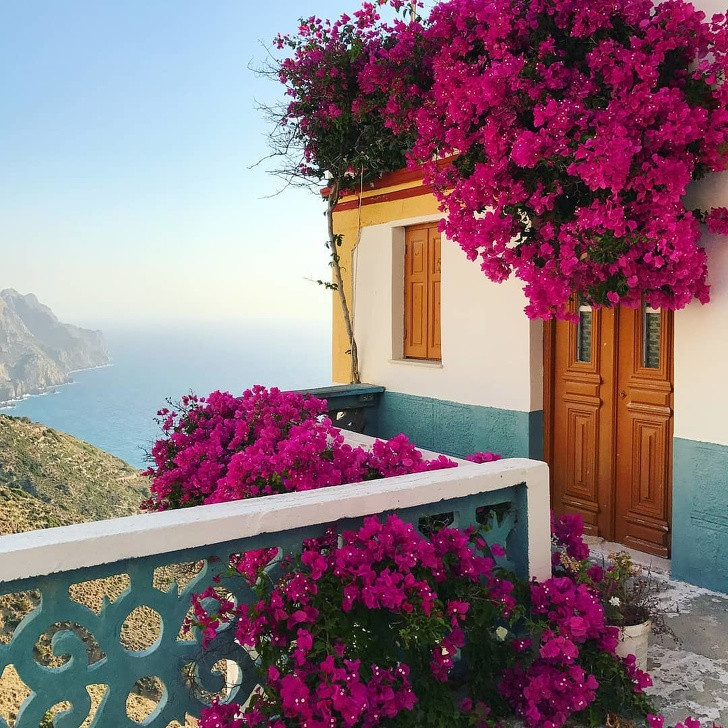 The Greek island of Karpathos is a combination of sun, sand, history and low prices. You can see the ancient ruins at Agia Anastasia or visit the national archaeological museum. In addition to relaxing on the beach you can do active sports: fishing, windsurfing, snorkeling, diving and sailing.
Where to go: To one of the beaches (Chicken Bay, Apella, Kato Lako, Lefkos, Achata), tours.
8. Jeju Island, Korea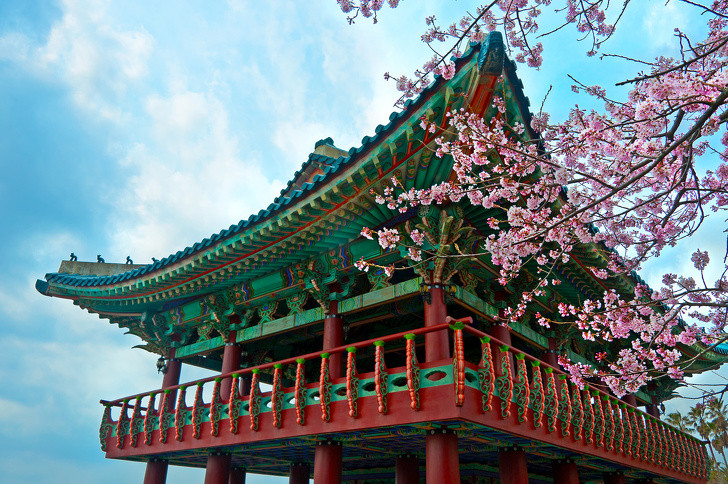 Forest-covered temples, blue mineral waters, and many unusual dishes. Jeju-do Island is not the most famous part of Korea, but the prices here are more than affordable for any traveler.
Where to go: Jeju Falls, Hallasan National Park, Hamdeok Beach, the quaint Alive Museum, and observation towers.
9. Montenegro
Travelers who decide to come to Montenegro will be greeted by massive mountains, ancient Roman villas, clear waters, and incredible scenery. In addition, there are chic Adriatic beaches in Budva, Becici and on the island of Sveti Stefan. As well as the famous spa resorts of the Bay of Kotor.
Where to go: Ostrog Monastery, Biogradska Gora, Black Lake, Lake Riblje.
10. Mostar, Bosnia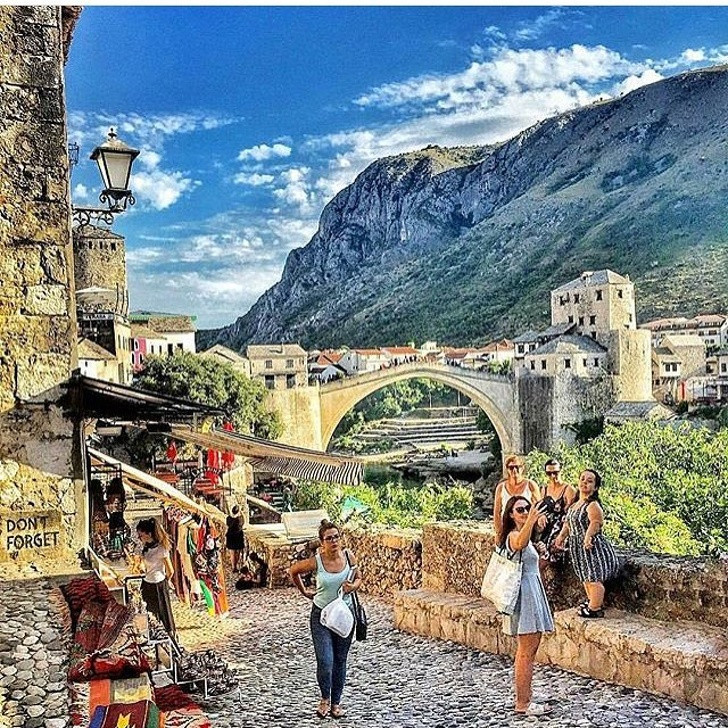 Mostar is an ancient city and untouched part of the Ottoman Empire. The place is unique because here coexist two different cultures (Europe and Asia), two religions (Islam and Christianity), and connects them medieval arch bridge (Star Most), the history of which is as unique as the city.
Interesting places: Stari Most, Kravice Falls, Museum of Crimes Against Humanity, walking tours in the neighborhood.
Komodo Islands, Indonesia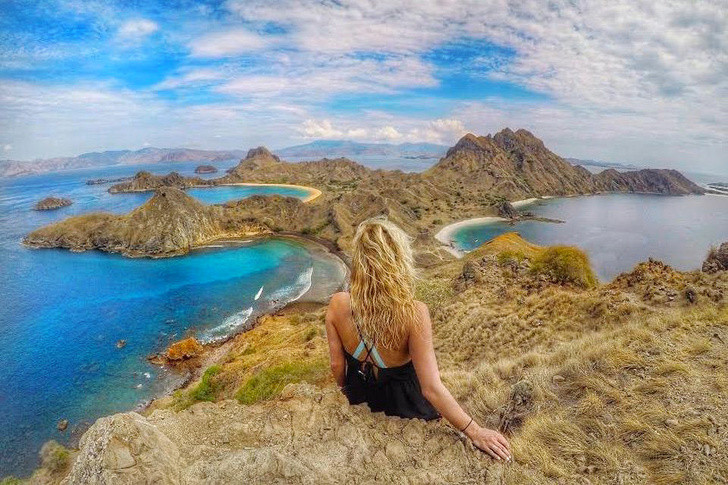 For those who are going to Bali, but are looking for a truly epic trip, the Komodo Islands, named one of the new 7 Wonders of Nature, are worth considering. Komodo is home to the famous Komodo dragons. To see them, you have to take a boat that takes you to a tricolor island with a wild beach and incredible scenery.
Where else to go: The ancient ruins of Mount Kawi, the rice terraces of Jatiluvih, the monkey forest in Ubud, the waterfalls of Sekumpul, the water palaces of Tirtha Ganga, the tombs of Gunung Kawi.
12. Sri Lanka
Sri Lanka is a small country, which is a great experience and does not require a lot of money. There is delicious food, the cliffs of Sigiriya, surfing in Arugam Bay, climbing to the summit of Adam's Peak.
Where else to go: the town of Ella (by train for $10), the resort of Bentota, the Temple of the Buddha's Tooth in Kandy, the Lion's Rock in Sigiriya, the Sinharaja Rain Forest Reserve.
13. Fez, Morocco
Morocco is an inexpensive version of an oriental fairy tale. And Fez is the second-largest city with palaces, old markets, and quaint cafes serving Moroccan mint tea with local pastries.
Where else to go: Legzira Beach, the blue city of Chefchaouen, Dades Gorge.
14. Windhoek, Namibia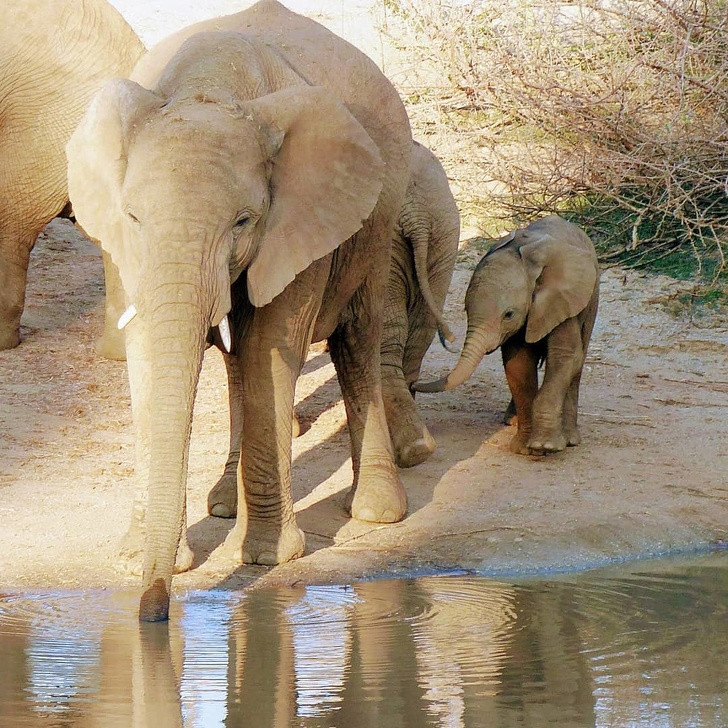 If you have always dreamed of seeing Africa's "rusty" deserts and animals in their natural environment, now is the time. Unlike other parts of Africa, Namibia has many safaris. It is home to many African animals: giraffes, rhinos, cheetahs and elephants. Also, the prices are low here.
Where to go : Etosha National Park, Sossusflei, Twifelfontein, Fish River Canyon, Big Daddy Dune, Colmanskop – ghost town. A ticket to the parks is only $5 for the day.
15. Jaisalmer, India
The golden city of Jaisalmer is often overlooked by travelers because of its remoteness. But once you visit this place, you can't forget it. It is an exotic city in the great desert of Rajasthan. It has incredible architecture, craft shops, and of course, camel rides through the silent desert.
Where to go: A visit to Jaisalmer Fort costs $0.8 and offers stunning views of the city and desert. It's also worth a stop at Lake Gadisar, dotted with temples, and a camel ride through the desert.
Where would you recommend going on a trip and what places would you recommend seeing? Write your comments.
Don't miss more interesting news, subscribe to our official Telegram channel:Science,Technology,People