Regent's Park, England – review
A walk through Regent's Park in central London
I had two weeks in England, and at first I intended to drive around half the kingdom and almost reach the Isle of Man in that time, but then I tweaked my plans.
Instead of racing through the cities, I explored London and its environs leisurely and happily.
I decided to go to Regent's Park the day after my trip to the Cotswolds, where it was very interesting, but damp and dank.
Although we think of London as a city of rain and fog, and the weather is really changeable, the day I chose to walk in Regent's Park was sunny, with light clouds floating in the blue sky.
In England the beginning of March corresponds to our calendar May.
The first spring flowers have already bloomed, begins blooming mimosa, magnolia and ornamental cherry.
Regent's Park is accessible by subway, there are several stations around the park: Baker Street, Regent's Park, Great Portland Street and Warren Street.
Since I didn't live far away, I decided to walk. By the way, I listened to church hymns in this old church on the way back, the young kids were performing, it was a firework of emotions!
It took about 20 minutes to get there.
I took my time, looked around the "sights" and took lots of pictures as I drove. Since each building is unique.
Not far from me was the Madame Tussauds wax museum and the famous Baker Street. On my way to the park I met Sherlock Holmes.
After asking passersby a couple of times where Regent's Park was, I turned off main street and saw the park entrance across the York bridge.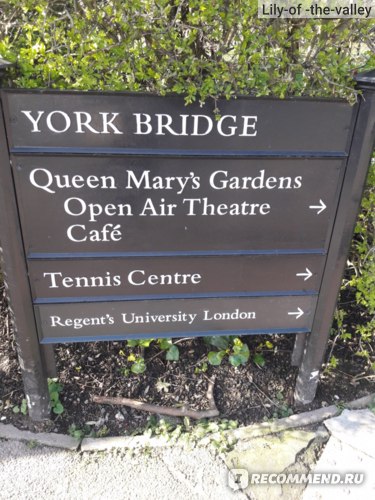 Regent's Park is a huge green space in central London. It is home to a Muslim mosque, a university, tennis fields, a summer theater, Queen Mary's garden, and more.
A sunny day in the park, blooming daffodils and glades of crocuses, lots of birds in the lake – already enough reasons to cheer up! You can breathe in the fresh air and feel nature's awakening from its winter sleep.
At first I saw a water channel with daffodils on its banks. And in the background were cheerful glades of crocuses.
In summer one could rent a boat or a catamaran. In early spring the lawns are not dry yet, but closer to summer there are a lot of holiday-makers on the green grass. They sunbathe, admire the nature, sitting in lounge chairs and have picnics.
You can see a nice oriental style gazebo and a lake.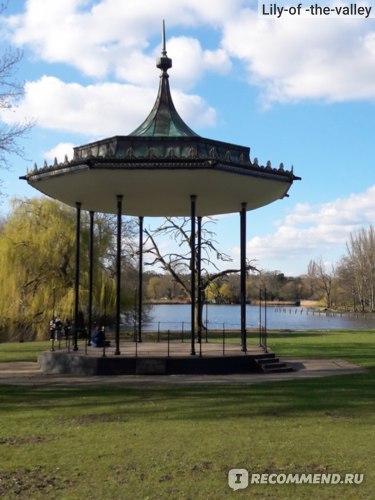 I walked around, exposing my face to the sun and quietly getting high from the overall peaceful and relaxed atmosphere. "No need to run," the lawns, the benches, the birds said. "Sit, relax, and admire the world around you." The park has many manicured flowerbeds and alleys.
The most amazing place in the park for me was the rose garden. It has the shape of a circle.
The diameter of it is framed by tall climbing roses, under them, in niches are benches – places to enjoy this beauty. More than 500 varieties of roses are planted in the garden. They grow in sectors, one sector one variety.
There are signs next to each variety with interesting names: Golden Anniversary, Blue for you, Caroline Victori, Sexy rexy etc.
The roses have just put out their first leaves at the beginning of March. They will start blooming in April and May, and you can admire the beautiful flowers until November.
The branches of the climbing roses are attached to ropes (on the photo).
There is a sense of care for the leisure of citizens, moderately decorative, moderately natural, there is a thicket, like a jungle, there is a landscape design. London reminded me of Minsk. There are also wonderful parks, though not royal.
When I was walking in Regent's Park, behind a green fence I saw vegetable gardens. I thought I was imagining things, but no.
Small beds of lettuce and dill. Gardeners were standing nearby and discussing something.
Land in England is expensive, to get a small vegetable garden, you need to stand for three years, or even more, in line. There are a lot of people who want it.
Apparently in the park, allocated a small plot for lovers of growing vegetables with their own hands. (This is my guess). For Englishmen, it is an opportunity to commune with nature and a hobby.
In the center of the park there are several stylish cafes where you can eat a snack, taste delicious cakes. I still wish I had tried the carrot cake, it looked very appetizing. If the first few days I allowed myself to taste everything, by the end I was holding back.
Regent's Park is full of waterfowl. It also has the oldest zoo, but you can't do it all in one visit.
The next day I had a trip south to the Seven Sisters white cliffs and wanted to get ready for the trip and rest, so my walk didn't last too long.
On the way back I also stopped by an old church, as I said at the beginning, people were responding warmly to the young people performing. I will remember this day and this concert for a long time.
A few tips before visiting the park
From Primrose Hill in the park, you can admire the opening views of London and watch the sunset.
Boat rentals are cheaper before noon.
If you want to do some bird watching, birds usually fly over the park after sunset.
Oxford Street (shopping street) is a 15-minute walk from the park. Camden Market, Madame Tussauds and the Sherlock Holmes Museum are also easily accessible from Regent's Park. The famous British Museum is not far away.
It's best to take water with you on your walk, the prices bite.
Regent's Park left a pleasant impression and a desire to return here again, to go to the zoo, take a boat ride and admire the fragrant roses.
I recommend a walk in the park to all nature lovers. A visit to the park is absolutely free. Admission to the zoo is paid separately.