Singapore's 7 Greatest Experiences
Singapore is a city-state a little larger in area than Perm (home of the guy with the bear's head). Now it is one of the richest countries in the world. Singapore is often called the city of the future. Traveller Irina Mackiewicz found out just how much this high-tech and amazingly progressive country is suitable for a romantic trip.
I found myself in Singapore almost by chance. My boyfriend and I were going on vacation and saw cheap tickets to the Philippines. So we flew there for a vacation. We didn't take a return ticket. Then we found out that Singapore wasn't far from the Philippines and that it was really cheap to get there. It was very tempting.
So we spent several unforgettable romantic days in this amazing city-state. It was like taking a time machine to the future.
1. The city covered with smog.
The first thing that met us at the airport in Singapore, we were surprised and very disappointed – the terrible smog. The whole city was like a fog. You couldn't see the sun. And when it did appear, it looked kind of reddish. It was hard to breathe and my throat was scratchy.
Interestingly, the smog was not from local industries or transportation. By the way, Singapore is probably the only megalopolis in the world without traffic jams. The subway runs every five minutes, and there are very few cars. There is a high tax on buying a car. The state is worried about the environment.
But I, of course, did not listen to these warnings. I walked all day. When will I see Singapore again?
2. The Fountain of Wealth, or everything feng shui.
The Conrad hotel where we stayed had an amazing view of the Fountain of Wealth. It was once considered the largest fountain in the world.
It must be said that the whole of Singapore is built strictly according to the canons of Feng Shui. And this fountain is located in the heart of the city and looks a bit like a frying pan stand. It is surrounded by five buildings in the shape of a human palm. They symbolize power and help keep money in the country.
The water of the fountain flows down from the top, bringing a flow of money to the city. Anyone can very easily become rich – just walk around the circle of the fountain clockwise three times, touching the water with your hand. And most importantly – with pure intentions.
But for the thirsty rich, the fountain is not always available. Sometimes it runs at full power, spurts to the utmost, and you can't get in.
I, of course, could not resist and performed the ritual. And I must say that right after my return to Russia, my small business, which I had wanted to sell for a long time, was bought. Did the Singaporean fountain have anything to do with it? I don't know. But, honestly, I believe it was.
By the way, despite the fact that all fresh water in Singapore is imported, the city has an abundance of fountains, artificial waterfalls and reservoirs. And not only in the streets, but also inside buildings. Water plays a very important role in the teachings of Feng Shui. It brings success and wealth.
Here, for example, is another unusual fountain in a shopping center. The water is wrapped in a spiral and rattles down.
3. cushion menu
A small but funny detail. In the Conrad hotel where I stayed, I found something like this:
I haven't seen that in any other hotel. It's a pillow menu. I even translated: "An assortment of 15 pillows is available to fit your needs, to make sure you sleep well. Please contact the hotel service and we will deliver the pillow of your choice free of charge."
Pillows available: soft, medium and firm; with feather, buckwheat and herbs. Leather, French, tatami, boudoir, supportive foam and a U-shaped cuddle pillow.
Too bad I only noticed this pillow menu at checkout and never got my personal cuddle pillow. Eh…
4. Free Night Shows.
There's plenty to do at night in Singapore, though, even without pillows. Singapore is not a cheap city. But there are some amazing free nighttime shows.
Here's a laser show where green beams from the famous Marina Bay Sands Hotel cut through the Singapore sky.
Here's the fountain show. Pictures are projected right on the water jets. The photo, though, didn't come out very well.
But the light show that impressed me the most was Garden Rhapsody. It takes place at Gardens by the Bay. This place is a garden with futuristic "super-trees" where metal structures are entwined with creepers, ferns, and orchids. The structures have recessed tanks that collect rainwater for irrigation and solar panels that store energy for evening illumination.
My man and I lay snuggled up on the pavement and watched this show (it's so clean, you could totally lie on the pavement!). And the sight was unbelievable. It felt like we had eaten hallucinogenic mushrooms or entered some kind of magical forest. And all this was accompanied by music composed especially for this show.
5. No chewing gum
Absolute cleanliness reigns in Singapore. Everywhere is neatly mowed lawns and there is no trash. But as I'm a clean person, I was not surprised. It was somehow natural and organic.
I was struck by something else. How many prohibitions and huge fines ensure order and cleanliness in the country! At the same time, I did not see any police officers in the city. Mostly cameras.
But I have seen Indians and Europeans who throw garbage and even drink beer in the subway. Although it is forbidden to drink even plain water in the Singapore subway. But foreigners seem to be treated more leniently. Singaporeans themselves do not allow themselves anything of the kind. They smoke in proper places and do not cross the road at red lights. Very law-abiding.
Imagine, the fine for spitting out gum is $500. I smuggled a whole block of it, and out of curiosity I offered it to the cab driver. "I don't chew," he said. I insisted, "Well, let me give it to him, you can try it." He wouldn't give it to me: "We're not supposed to."
There's only one place in Singapore where you can mooch – the Long Bar in the old Raffles Hotel. It's famous for inventing the Singapore Sling cocktail. And also this bar has very funny old-fashioned air conditioners – wings, looking like palm leaves. It looks unusual!
We came to order, and there was a bag of raw peanuts waiting for us on the table. We had one of those on every table. The peanuts could be thrown into a special box or on the floor, as everyone did.
I did manage to see the local police once, though. A Russian girl and I were at a nightclub. And she left her purse in the bathroom. She came back an hour later and her purse was gone. We searched everything and couldn't find it. So although Singapore has a low crime rate, it's still there.
The police asked my friend how long she would be in Singapore. And she had a plane to catch in four days. The cops said if she had stayed at least a week, they would have pulled up all the video camera footage and conducted a full investigation.
6. Hotel with fish in the windows
For a break from the metropolis we went to the tropical island of Sentosa. It is only a few minutes from the city by subway. There are a lot of attractions, including an oceanarium, an amusement park Universal Studio, a wax museum Madame Tussauds and various shows. There are artificial beaches too, although locals still prefer the beaches of neighboring Bali.
My man and I stayed at one of the most exotic places on Sentosa, the Equarius Hotel. We chose a two-story Ocean Suit. It had a big full-wall panoramic window to the oceanarium. Sharks, rays, and huge schools of various fish were swimming in front of our eyes. It felt like we were sailing in Captain Nemo's submarine.
And when you turn on the light, the window is closed with a curtain. And when you turn it off, it opens back up. Apparently, not to frighten the sea inhabitants with bright light.
There is a bathtub built into the floor of the room. The hotel owners do not let you fill it yourself. We called a special man and he filled the tub with fragrant foam. We lay in this foam, drank champagne and watched the stingrays smile at us. Yes, when they swim close to the window, they seem to be smiling. It was unforgettable and crazy romantic.
One night in a room like that costs $1,000. But once in a lifetime is worth it.
This hotel is also notable for having one of the best female chefs in the world, Kat Cora, in its restaurant. We ordered a set for two with little mini appetizers and wine. It was amazingly delicious. But what struck me most, I'll admit, was the price – $600.
7. Fantastic architecture.
Most of my camera card, of course, was littered with Singapore's architectural sights.
There's the lotus-shaped Museum of Modern Art. And a soccer field on the water.
And a Louis Vuitton boutique on the water.
And a bridge in the shape of human DNA.
And the Marina Bay Sands hotel, where on the roof of three skyscrapers is a ship. And on the deck of that ship is a bar, a pool, and an amazing view of the city.
A little tip of the hat. To avoid paying $20 to visit the hotel observation deck, tell the front desk that you are going to the bar. And at the bar, buy a $10 coconut, for example. And it's delicious, and it's all panoramic. I, for one, did exactly that.
By the way, the locals told me that the Marina Bay Sands hotel took two years to build, but paid for itself in a year. All thanks to the casino, which was visited by wealthy Chinese.
And one evening we visited the world's tallest bar on the outdoor terrace, 1-Altitude. It's 63 floors and almost 300 meters. From the bar we had another gorgeous 360-degree view of the high-rises of Singapore and the Marina Bay Sands Hotel.
There are even enormous newly built greenhouses in the city. They are packed with outlandish trees, flowers and plants from all over the world. Even a baobab from Madagascar.
It also amazed me that the country seemed tiny. Space is in short supply. But instead of building another office building or skyscraper, Singaporeans have created many parks and green walking areas in the city. You can walk around and walk around.
Overall impression
I can't even put into words how Singapore surprised me. It cannot be compared to any other country in the world: in Asia or Europe. It's a city where you go out in the morning with your mouth open and come back in the evening with your mouth open. And the whole time you have the feeling that you're either in a fairy tale or in an open-air architectural museum.
This is a place where you can walk and walk. And always find a lot of new and interesting. Especially if you have a camera, because Singapore is very photogenic.
This city-country is a little bigger than Yekaterinburg or Perm in size. And when I left, I had one question in my head: "Why isn't it like this here? Why can't we, in our rich country, in our city, create the same miracle? After all, we can!"
Guide to Singapore

Singapore is an island, a river, a city and a state, where three cultures merge: Chinese, Indian and Arabic.
Features of vacations in Singapore

Olela58
Singapore, one of the most interesting cities on the planet, is also a country. And the country is the smallest and at the same time the richest in Asia. On top of that, Singapore is also recognized as the greenest Asian city. Once here should visit everyone, but just once will not be enough.
What is interesting about this city-state? Ultra-modern metropolis is almost on the equator, striking variety of cultures and traditions. Long inhabited by Chinese, Malays, and Indians, it has been peppered with workers, tourists, and business people from all over the world. Almost all religions of the world are represented here, with no interfaith friction at all.
Compared with neighboring countries, Singapore is much more expensive, but several orders of magnitude cleaner, more comfortable, safer. Everything is so well organized, that even just to be in the city – it is a pleasure. And to enjoy it all, enough to observe only one small rule – do not litter.
It's hot in Singapore at any time of year, but every room is air conditioned, and the street galleries save not only from the rain, but also from the scorching sun.
The country is considered the second safest in the world, after Luxembourg. Children (and adults) are not in danger, but there is something to show them, and what to entertain. The only inconvenience – the long road here.
When it is better to have a holiday?

Olela58
Singapore has a hot summer all year round, so you can come here anytime. As scary as the expression "rainy season" may sound, but during this period (November-January) it's even more comfortable to be in the country, the rains come quickly and the temperature is somewhat lower.
As for the holiday itself, it's a little different from our usual beach-excursion. Yes, Singapore has Sentosa Island, where you can lie on the sand and swim in relatively clean water. But that is not why tourists come here. And to get acquainted with the unique city of the future, to see the architectural creations and technological wonders, take part in a variety of entertainment, shopping. In short, to live a bright life.
Singapore is quite an expensive city, but even with a modest budget, you can easily spend a few days here, especially if the city is only a transit point of travel. But the experience will last a lifetime.
Visa to Singapore

Olela58
For a visit to Singapore, Russians need a visa. It is very easy to get one on the Global Singapore website. For $37 you get a 9-week multi-entry visa. Electronic visa in PDF format with an individual identification number is sent to e-mail.
What you have to do.
Fill in the form, attaching a copy of your passport and a photo. Pay for the order. After confirmation of receipt you wait 3-4 days. Receive visa.
Check the authenticity on the website of the Migration and Control Department of Singapore. Print it out. Submit visa and passport at the passport control.
Important. Validity of visa starts from the day of issue. You are allowed to stay in the country without leaving the country for no more than 30 days.
In addition, Russian citizens can stay in Singapore for 96 hours without a visa, provided that they have air tickets to a third country. For example, fly from Moscow to Singapore on the 1st and fly to Malaysia or Indonesia on the 4th. No visa required.
Independent vacation in Singapore.

Eugene
It is definitely worth going to Singapore on your own. It will be cheaper by about half than taking a tour. First, the tours are not offered from all cities in Russia, mostly from Moscow. And from the region you have to get to Moscow. But you can buy tickets to Singapore from the regions, and if you are lucky, the ticket price round trip will be about 25 thousand per person. You can cheat, and take a flight to any Southeast Asian city, such as Bangkok, Kuala Lumpur, Hong Kong or Manila. And there, you can fly to Singapore on budget local airlines. For example, a plane ticket from Bangkok to Singapore with Tiger Airways costs about $100 each way.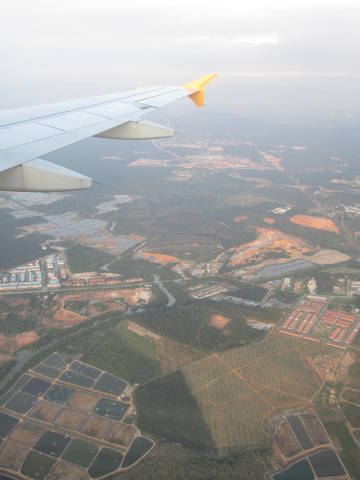 Given that the cost of hotels in Singapore is quite high, the tour organizer will charge you a round sum. It's easier to research hotels, their costs, and location relative to the attractions you want to visit on booking sites like "Bucking" and "Agoda. There you will find a hotel to suit your needs and will not overpay for unnecessary services.
Before you travel on your own, you need to think carefully about the route: what, when and on what day you plan to visit, it will make your life much easier. It is not that difficult to plan your itinerary and distribute itineraries by time, if you use Internet maps. This is especially important if you don't have much time and you want to see a lot.
Rent a car in Singapore

lisss
By and large, in a city like Singapore, there are more reasons against renting a car than for. If for, it is only mobility, freedom of movement and independence from tour groups, then against stands a lot of factors, for example:
– Left-hand traffic. It is possible to get used to it, but in terms of traffic in Singapore, it is difficult to do;
– Difference in the rules from those in Russia;
– Parking problems;
On the rules and penalties, it is worth talking in detail. The speed limit in residential areas is 50 km, as opposed to our 60, on the roads limit 70-90 km (see signs). For exceeding the speed limit of 20km, the penalty is $130, and if more than that, then the fines are higher. As in Moscow, there are dedicated lanes for public transport, and the restriction applies all seven days a week, not as we have only on weekdays. Seat belts are mandatory for all, otherwise a fine of $120. Failure to turn on the turn signal is fined $120. In general, fines are wild, but corruption is virtually nonexistent. Moreover, 90% of fines are fixed by cameras, of which there are many.
Traffic in Singapore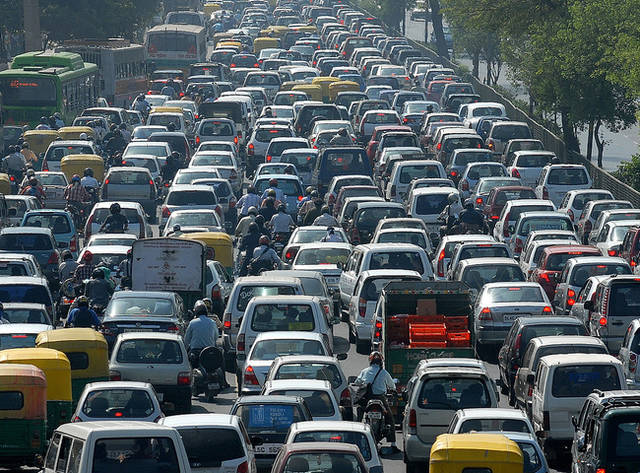 In terms of renting, it's pretty much the same as everywhere else. There are many world-famous rent-a-car companies in the city: Hertz, Avis, Budget and many others. The price range in them is about the same. A car will cost from $150 to $450 a week, depending on the class of the car. There is only one thing for the driver's license. Read completely.
Useful Information

Maroona
Administratively the country is divided into 5 districts: Central Region, East Region, North Region, North-East Region, West Region.
But I would like to talk about the most popular among tourists regions and districts of the country, which belong to these five large regions.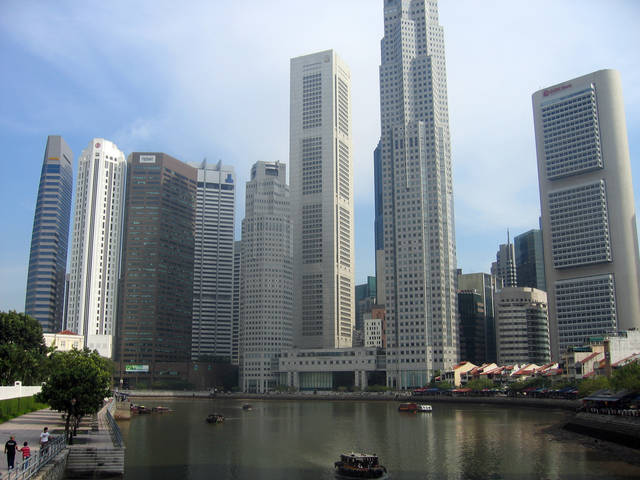 Central Region
Central Region is the most popular among foreign tourists. The region itself also consists of mini regions such as Central Area and Marine Parade.
Singapore weather map:
now
January
February
March
April
May
June
July
August
September
October
November
December
TOURIST REVIEWS:
Sentosa Island is a tropical paradise

Julia Funnel
Sentosa Island is considered the largest tropical island in the Indian Ocean. Not so long ago, this place was buzzing with exclusively wild life, and now it is one of the most tempting places for tourists.
Entertainment and attractions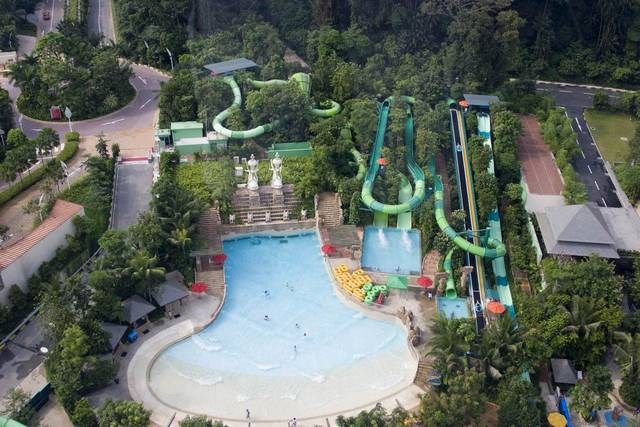 The island boasts a huge number of attractions and attractions, but I would like to highlight a few places that are really worth seeing.
This is a park for fans of Universal Studios movies and cartoons. The cost of admission is S$76.
I have never seen such a huge aquarium. It beckons with a large variety of fish as well as stingrays and sharks. The price for a ticket is S$34.
The main attraction on Sentosa Island is the Crane Dance show. It is a romantic dance of cranes in love with elements of light and music laser show.
People with "fat wallets" come to Sentosa Island, so they have no problems with food. However, tourists looking for more budget options can pay a visit to VivoSita Shopping Center, which sells a lot of goodies.
Singapore – a city of the future

Marina Ivanova
I dreamed to go and see Singapore since my school years and last year my cherished desire came true. Of course, I knew almost everything about this amazing city, but in fact it shocked me even more. I had the impression I was in the city of the future.
For the first meeting with the city of my dreams I prepared thoroughly, so I decided not to be stingy and chose the most famous hotel Marina Bay Sands, which I think is a symbol of Singapore. My husband did not object and approved of my choice.
This hotel itself is a huge complex where you can find everything. Its main highlight is Sky Park, which is on the 57th floor and where the famous pool with a fantastic view of the city is located. We spent almost every evening in it, admiring the unforgettable night lights of Singapore. If you write about the hotel, it would be a separate review.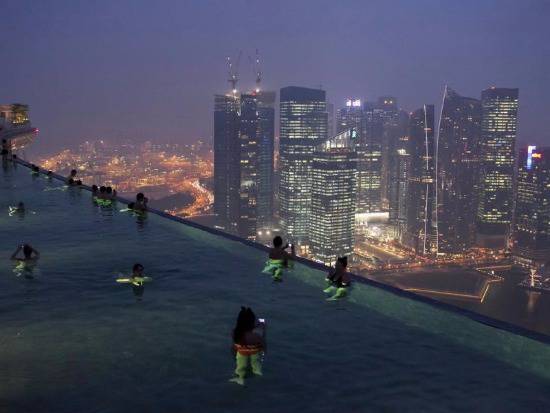 Now about the city itself. As you know, Singapore is a city of strict rules and it's easy to get a huge fine, such as throwing trash past the trashcan for chewing gum in public places. There are cameras at every step, so Singapore is considered the safest city in the world. Also here is a lot of greenery, it is everywhere, even on the rooftops. At first glance, it is surprising that the streets, cabs, buildings are clean, and it's all again due to strict discipline.
Beach Singapore or Welcome to Sentosa!
We had been planning to visit Singapore for a long time, but we didn't have time. But then it happened to get to this wonderful country for 3 days. In Singapore itself, we stayed in the Mandarin Hotel. The 43rd floor, vertiginous height, floor-to-ceiling windows, and an unreal view of the bay and fountains. We decided to rest from the road with style and ordered a room with wine and dessert, how not to take advantage and sit by the window with a glass of good wine?
And go ahead, time is of the essence, the plan is to take a 1 day tour of Singapore itself and 2 days to go to Sentosa, we were told that Singapore is not a beach, but for us it seemed very beachy. But first things first. The Ferris wheel, famous and huge, the cabins, like a small pavilion with a good overview, a sense of delight and awe, the views are mind-blowing, it is a must see. After the wheel we rode on the sea on a boat junk, this is also a kind of way to explore the city, it began to get dark and we admired the "ship" Marina Bay, a chic hotel famous for what it has a huge pool on the roof. There is a unique zoo on Sentosa, but unfortunately we didn't get there this time.
We decided to have dinner in our room, because the show of light fountains, we could watch from our own window, it turned out very romantic and a nice evening brought a lot of positive emotions and an unreal feeling of bliss, almost like heaven. The next day in the morning we went to Sentosa.
We decided to get on the monorail, learned at the reception how to do it, we are detailed.