Berlin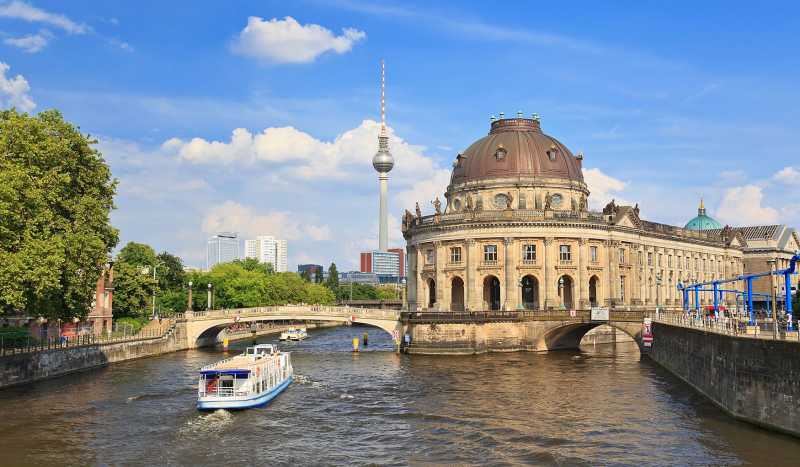 Berlin is a city with a rich history and its own unique image. Its streets hold the memory of great and tragic events, but the city also lives a new, modern life, changing but still retaining recognizable features.
The nature of Berlin is such that it is well suited to children, used to the noise of the metropolis, and little dreamers looking for solitude. The main thing is to include the best attractions for kids in Berlin: the Legolend Discovery Centre Berlin, the Tropical Island water park, the MACHmit!
Everything else for a successful family vacation in Berlin is there, too. Find out more about how to enjoy and spend time in Germany's capital city.
Berlin on a map of Germany
The city of Berlin is the capital and largest population center of the Federal Republic of Germany, one of Germany's 16 federal states. It is located in the east of the country, on the banks of the Spree River. From Berlin to the border with Poland – about 70 km, to Hamburg – 292 km, to Munich – 592 km, to Prague – 345 km, to Vienna – 673 km.
In the areas where Berlin is located, there were urban settlements in the early 13th century. The largest of them gradually absorbed other cities, and in 1417 it became the capital: first – the Margraviate of Brandenburg, then – Prussia, the German Empire, and finally, Germany. We are talking, of course, about Berlin. As part of the modern Berlin – 12 administrative districts, but many still divide the German capital into West and East Berlin, although the wall that separated the German Democratic Republic and East Germany, collapsed over 20 years ago.
Holidays with children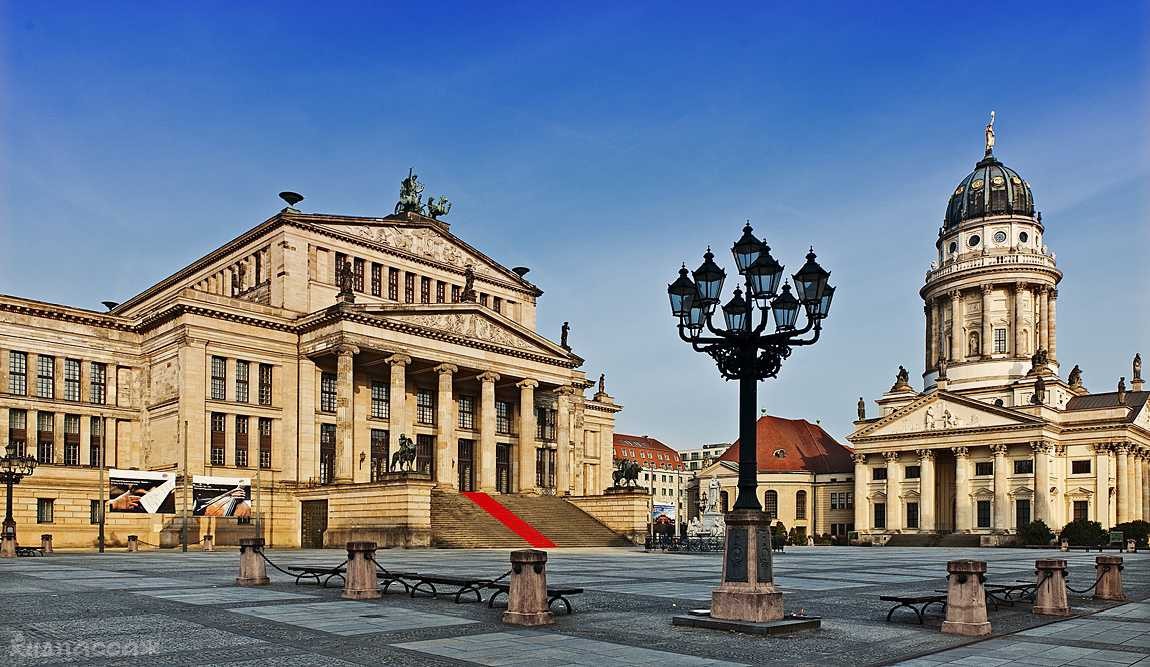 Is it possible to call a huge city a place for children's recreation? If we are talking about Berlin, you can and should. Take full advantage of the metropolis, and rest in Berlin will leave only positive impressions.
First, the capital of Germany can be reached by plane, train, bus, car from many countries: a minimum of change, easy transfers and maximum time for excursions. Secondly, in the big city and a lot of attractions.
In Berlin, there are five world-famous museums and several dozen museums less known, but no less interesting. In addition, in Berlin, there are special museums for children with interactive exhibits.
Thirdly, children will always have the opportunity to have fun. And for this you do not even need to go to the amusement park, the zoo or the circus, just find the nearest playground. All playgrounds in Berlin are filled with sand, equipped for active games and are often equipped with a small pool for water play.
Fourth, a large city can afford to have many parks and even a forest. As soon as you feel like taking a break from running through museums with your child, go with him to one of the green areas and enjoy the peace and fresh air.
Fifth, public transportation makes traveling around the city easy and quick. A subway or city train ride from one tourist attraction to another hardly takes more than 20 minutes.
Finally, in Berlin you can simply relax by staying in a good hotel or apartment. Here you can relax even with an infant, as long as you stay in a hotel away from the tourist spots. All that remains is to choose a time for a trip to Berlin with children and to work out the tour program. Spoiler alert: we've already done that for you.
When is the best time to visit?
Tourist season in Berlin has two peaks – December and May-September . In winter people come here for the pre-Christmas atmosphere and in summer for the city tours.
The rest of the time, tourists also visit the German capital, but there are fewer of them, and therefore the prices of flights, hotels and ready-made tours are reduced. The only downside to the low season is perhaps the unstable weather, but if you're going to mostly wander through museums, the off-season is a good time to go.
With the baby in Berlin is better to go in a warm season, because the damp winter wind can not be the best influence on the health of the baby.
The most popular time for a vacation with a baby in Berlin – the summer vacations . But if you can, shift your trip to May, June or September. In July and August, the city is flooded with the largest number of tourists, and besides, this time is often hot.
When deciding when it's best to go to Berlin, check out the calendar of events. There are the Carnival of Cultures (June), the Lange Nacht der Museen (August and January), the BMW Berlin-Marathon (September) and the Pyronale light festival (October).
Berlin's Christmas markets deserve particular praise. The city at this time is transformed and fairy tales sprout up on the squares, with lots of surprises for children: goodies, merry-go-rounds and a Ferris wheel, Christmas trains around the Christmas tree and much more.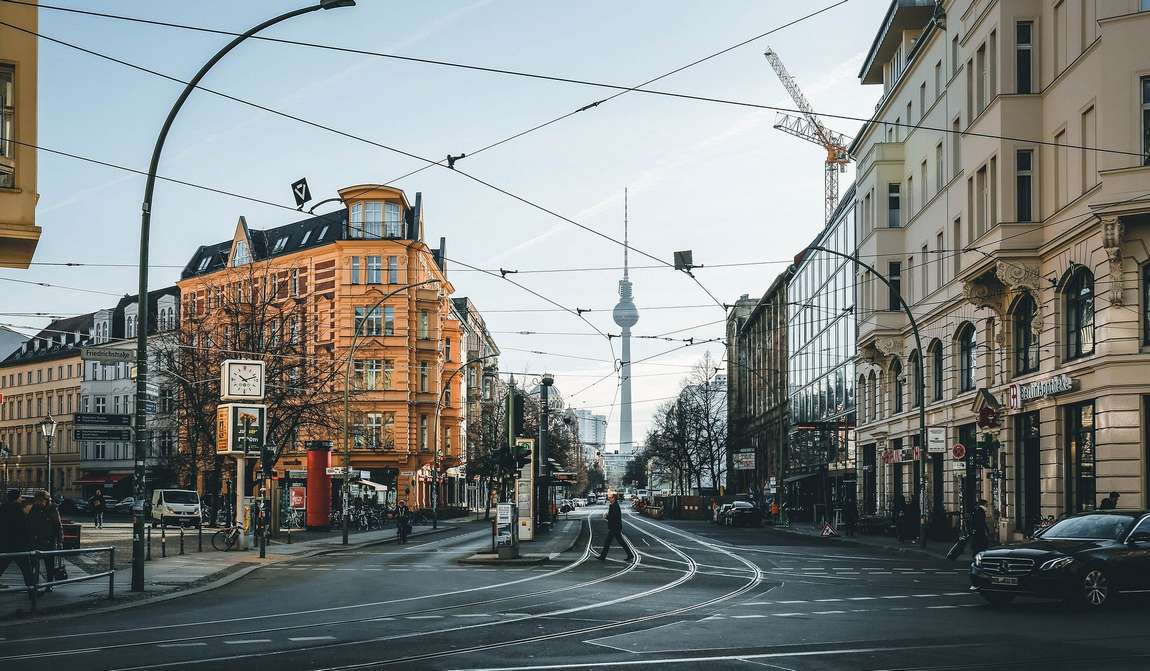 Weather and climate
Berlin has the best climate for city walks: temperatures rarely drop below freezing in winter and there are no unbearable heatwaves in summer. Precipitation is moderate, so sightseeing will be a pleasure. And on a rainy day, it's easy to hide in one of the many museums.
For the right to be called the time for the best vacation in Berlin with children are fighting winter and summer. Winter – a period of holidays, and summer sets the right weather for hiking tours and outdoor activities.
Many people plan vacations in Berlin for December to get to the Christmas fairs and get into the holiday spirit. You'll need warm clothes to walk around winter Berlin. The city is at its best from +3°C to -3°C during the months of December and February, but the humidity and wind chills the city outside are pretty cold. The snow falls infrequently and does not last long, but can be slushy due to snow and rain.
Spring in Berlin is lingering, with cooler days until mid and sometimes late April. The temperature at this time of +8-13 ° C, but the icy winter winds are finally replaced by warm winds. Already in May you can count on real warmth. During the day the air warms up to +19 ° C, although the nights are still cold.
The warmest time of the year is certainly summer. On average the temperature in June and August is around +22-25 ° C, although sometimes the air heats up to +30-35 ° C. Summer rains are not uncommon, but after a good rain it is so easy to breathe in the gardens and parks.
The heat lingers in Berlin until the end of September. During the day, the temperature is about +19 ° C, although at night it gets colder. Already in October the days of sunshine become less and less, and by the end of autumn the temperature drops to +7 ° C.
Nutrition
Most hotels in Berlin include a continental breakfast in the room rate. For tourists who spend most of their time touring, this is convenient: you can have breakfast at the hotel and lunch and dinner in restaurants, getting acquainted with Berlin's cuisine.
Berlin's cuisine includes spicy Currywurst sausages, Eisbein pork knuckle, Kassler smoked pork, Kohlrouladen cabbage rolls and traditional side dishes: sauerkraut, boiled potatoes and mashed peas. To try it all at once, order the Berliner Allerlei.
Children, of course, will like the dessert table better, especially the Berliner Pfannkuchen doughnuts. You can order them at any restaurant, but it is much more tempting to visit a children's café, such as the locals' famous Kreuzzwerg (Hornstraße 23) or the Milchbart (Paul-Robeson-Straße 6). Such places are very popular in Berlin. Food in them takes second place, because in such cafes there are game zones for noisy and for quiet games. Note that sometimes hotels offer a children's menu. Find out what is included in it, because it can be fast food.
Transportation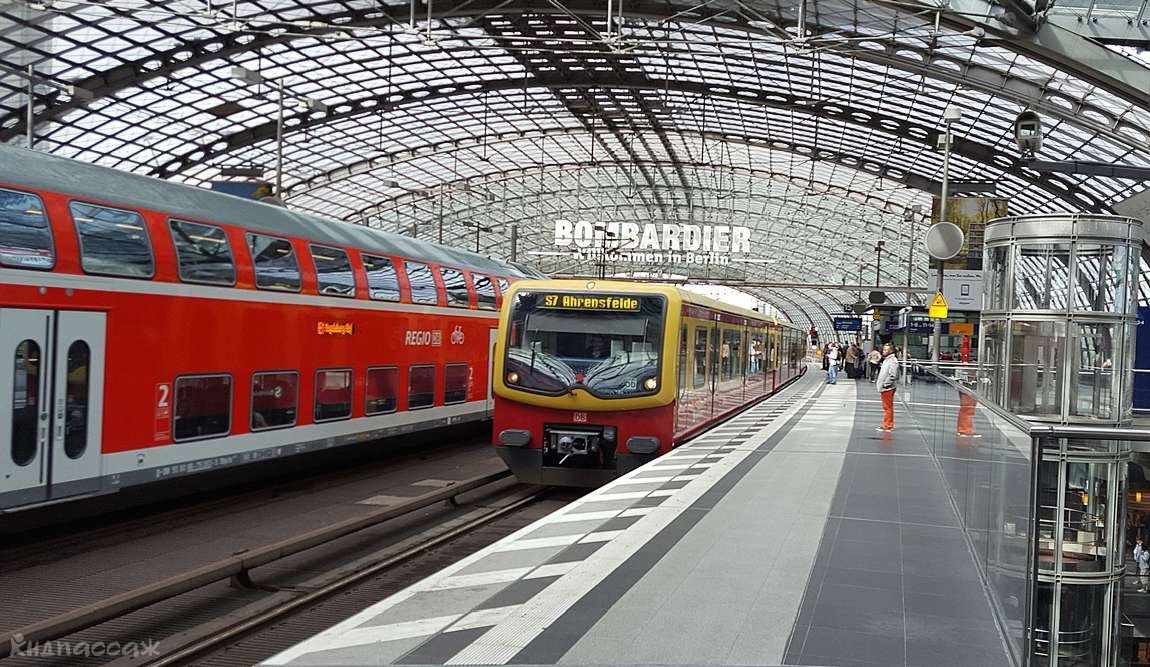 The area of the capital of Germany is 891 square kilometers. The distances here are large, so you should prepare for the fact that you have to drive a lot. Public transport in Berlin – a well-coordinated system, which includes the subway U-Bahn, city trains S-Bahn, buses, streetcars and even the river ferry.
Fares depend on the fare zone, there are three in the city: A – center, B – outside the ring road, but within the city, C – the nearest suburbs. A single ticket for travel in the AB zone costs 2.80 euros, in the ABC zone – 3.40 euros. Tickets for children 6 to 14 years old are cheaper: €1.70 for the AB zone and €2.50 for the ABC zone. Children under 6 years of age ride free in all types of transport.
For frequent travel it is more convenient to buy a daily TagesKarte ticket for €7 (€4.70 for a child) in the AB zone or €7.70 (€5.30 for a child) in the ABC zone. There are also 7-day passes and group tickets.
For a short trip you can buy a ticket Kurzstrecke. It makes it possible to travel 3 stops by subway and city train (transfer is possible) or 6 stops by subway and bus (but without changing the bus). The ticket costs €1.70 for adults and €1.30 for children.
If you intend to stay in Berlin for at least 2 days, it makes sense to buy a Berlin WelcomeCard or Berlin Pass.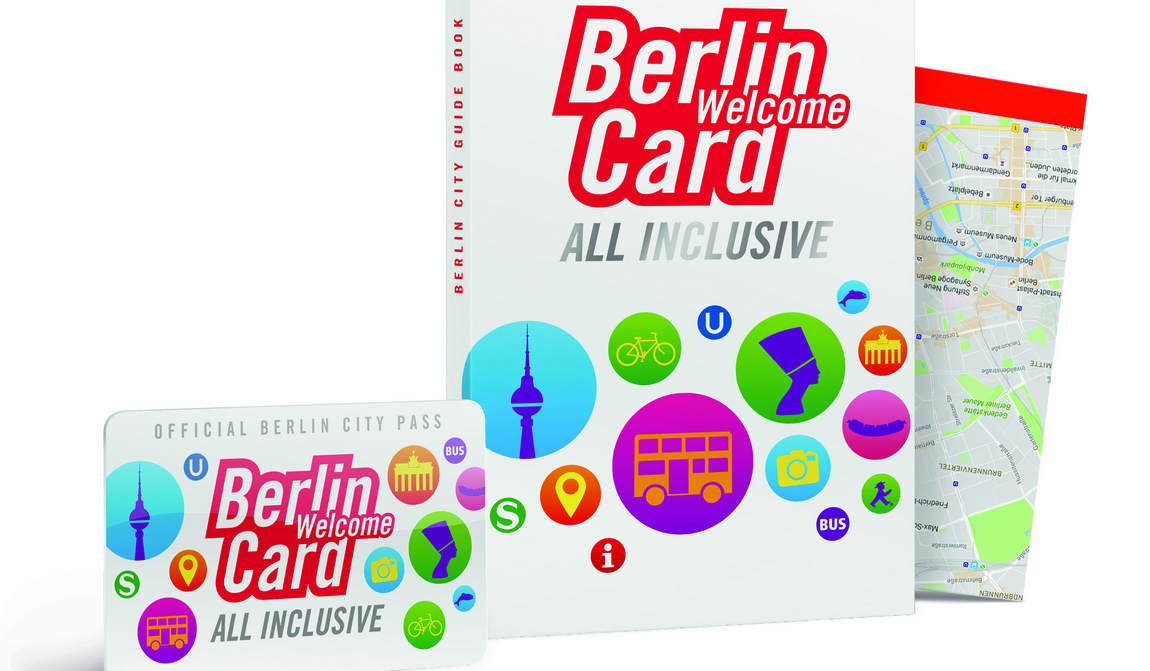 Transportation in Berlin adheres to a clear schedule, which is available on the city website and on the websites of carriers. The S-Bahn trains start at 4:30 a.m. on weekdays and end at 1:30 a.m. on weekends and run around the clock.
The subway runs from 4:00 to 1:00 on weekdays and around the clock at weekends. Streetcars and buses also run from 4:30 to 5:00 and finish earlier, at 22:30 or 23:00 (at weekends, they start later and finish at 18:00 or 18:30). At night, only night buses, whose numbers begin with the letter N, and special modes of transport – Metrobus and MetroTram, which run 24 hours a day.
To call a cab to get around Berlin, just wave on the street, find a free car in one of the many parking lots or order a cab by phone. All cars are equipped with meters, the cost per kilometer is 1.30-1.80 euros, in addition, 3.40 euros are charged for boarding.
If you are going to rent a car, do not leave it on the street or in the yard – it will end up a large fine. There are many parking lots in Berlin, including in the city center. Parking lots are usually not free.
What to see in Berlin with a child?
Berlin is the majestic capital of Germany, one of the largest cities in the world. And you're coming here with a baby… Great! You'll find children's cafes, amusement rides, and interesting museums here.
Let's go for new discoveries!
You'll find all the information you need about where to go with your child in Berlin here.
Planning your trip
Plan your trip. Decide which attractions you'll see and which excursions you'll take. Already decided how you will get to your destination: by plane, car, train or bus? Keep in mind that traveling to another country with a baby by car or bus is nerve-racking and expensive…
Every traveler has a suitcase.
A good time to travel to the German capital is spring, summer or early fall. But you can save money by traveling in winter. At this time there are interesting cultural events, Christmas markets.
Applications for visas are submitted to the Consulate General of Germany in Russia. The largest queues for a visa are observed before the New Year and in summer. The cost of visas for children under 6 years is 25 euros.
Cozy cafes provide an extensive selection of dishes for both children and adults.
For an apartment for a family of 4 people on average you will pay 70 Euros per day. With children's meals there is no problem. In cafes and restaurants in Berlin, there is a variety of nutritious meals for children.
Entertainment for children
Legoland
Lego Land in Berlin is located inside a shopping mall. Apart from interesting exhibits made out of Lego pieces, it is also a place of educational and entertaining activities for children.
Little thieves have a lot of fun in such an interesting place.
Legoland is located at Potsdamer Strasse, 4, close to the train station. If you choose the subway, get off at the stop Potsdamerplatz. Lego Land is open from 10 to 19 hours. Children's ticket costs 15 euros, adult ticket – 19 euros.
Jacks Fun World
Jacks Fun World – a real paradise for kids who love rides. There are climbing walls, slides, cable cars, mazes and golf. This entertainment complex is equipped with rides for kids from 1 year old.
There is no time to be bored here!
Jacks Fun World is located in the Reinickendorf area on Miraustrasse 38. Opening hours: from 14-30 to 19-00 every day. Tickets cost between 5 and 10 Euro.
Tropical Land" Aquatic Center
A large-scale water park includes a pool with two islands, waterfalls and beaches. Here you can visit the tropical forest with rare plants, a tropical village, divided into different areas. The "Tropical Land" has a beach volleyball area. The water park often hosts curious events (competitions, safaris and more).
Lots of splashing and laughter await you at the big water park in Berlin.
The center is located 60 km from Berlin, in the municipality of Briesen. When traveling by car you should take the A13 freeway. When leaving this highway, head for Staakow. The signs of the "Tropical Country" will help you get to your destination. You can also take the train RE 2 or RB14, which go to Brandt, located close to the "Tropical Islands". Then you should take the free shuttles. The water park is open 24 hours a day, however, for night visits you must pay 15 Euros extra. The ticket for all activities for adults will cost 34,5 Euros and for children 23 Euros. For children under 3 years old free admission to the Aquapark.
Balloon
A huge balloon filled with helium allows you to see Germany from above.
Consider the sights of the city from another angle – quite a real undertaking.
To find the balloon, you need to walk to the city center and turn your eyes to the sky. Its identification sign is the inscription "Die Welt" . The cost of the ticket for parents is 19 Euros, for kids – 3 Euros.
Eldorado
What can I see in Berlin with my child? Eldorado. This is a makeshift town in the best tradition of the Wild West. Here you can look into the Indian dwelling, take a ride on a horse, make a themed family movie.
Walk in the footsteps of the Indians and take part in the races with your child.
The "Eldorado" is located at am Röddelinsee 1 17268 Templin – Hindenburg.
If you are in Germany in August or just before Christmas, make sure you go to Hamburg. This city has a huge number of shopping centers and fashion outlets. You can get from Berlin to Hamburg by plane, car, train or bus.
Traveling to Berlin with a child, you should not forget about yourself. In the capital of Germany there is something to see for adult tourists. In this article, we will talk about what places to visit in Berlin in one day.
Film Park Babelsberg
The Babelsberg Film Park is the best place for an educational vacation. In this "German Hollywood" you can learn all the secrets of filmmaking, visit attractions (an improvised grave of Edgar Poe with a surprise, a crypt, a "sinking" submarine guaranteeing salvation) and, of course, watch popular movies. There are also entertainment events held here. For example, stuntmen show.
The Film Park is located 10 minutes from the city of Potsdam (40 minutes from Berlin), in the district of Babelsberg. You can get to Potsdam by train or car.
Cabuwazi Circus for Children
The Cabuwazi Circus program includes clowns, animal trainers, acrobatic programs and much more. For a list of events, visit the circus's website.
The colorful marquee hides many wonders that will amaze a child's imagination.
The circus tents are open in 5 districts of Berlin. You can find the exact addresses on the Cabuwazi website.
Parks and Zoos
Berlin Zoo
Berlin Zoo is a place with 1,500 animal species. Among them the famous Knut bear and Bao Bao panda. This is the largest zoo in the world. Nearby is a huge aquarium. Its total area is 3 floors.
At the zoo you should set aside a whole day, because your kid will not want to part with the funny animals.
The zoo is located on Hardenbergplatz 8. You can get there by subway (station Zoologischer Garden) or by bus for tourists no. 100. Every day from 9 am to 5 pm. Tickets cost 13 Euros for adults and 6,50 Euros for children.
Görlitzer Park
The legendary Görlitzer Park will be a delight to visit for both small children and adults. There is a playground, a "farm" for toddlers, a shopping center and a cafe in the huge space. You can have a great family picnic here.
Görlitzer Park is located in the district of Kreuzberg on Wiener Strasse.
Museums
The children's museum "Mach mit"
The Mach mit Children's Museum offers children the opportunity to visit the mirror room and paper workshop and to take a journey through the enormous labyrinth. There are often exhibits that kids can take part in creating. There is a playground in the premises of the museum.
In the paper workshops work is always boiling.
Mach mit" is located on Senefelderstr, 5/6 . You can get there by bus (stop S-Bahn Prenzlauer Allee). Opening hours: from 10 am to 6 pm. Visiting days: Tuesday to Sunday. The ticket price for a child is 3 Euros, for a parent 4.50 Euros. Admission for infants (under three years) is free.
Technikmuseum
The museum exhibition includes aircraft, railway construction, ships, household appliances from different times. All of the exhibits can be touched.
The possibility to touch the exhibits is extremely inspiring for children.
The museum is located at Trebbiner Strasse 9 . You can get there by bus lines U1 and U7 Möckernbrücke or U1 and U2 Gleisdreieck. On weekdays the museum is open from 9 am to 5 pm, on weekends from 10 am to 6 pm. Day off – Monday. Entrance fee for adults is 6 euros. There is no admission fee for children (from 15 hours).
Natural History Museum Naturkundemuseum
The museum exhibition includes dinosaur skeletons, stuffed animals and birds. By the way, the skeleton of the largest found dinosaur is on display. In the Naturkundemuseum you can also go to the hall, where it is clearly shown how the models are made. A child can put what he or she has learned into practice by making his or her own model.
See every bone in the skeleton of ancient dinosaurs will help binoculars.
The Naturkundemuseum is located on Invalidenstrasse 43 (Mitte) , U Zinnowitzer Strasse. The way to get there is by bus lines S (natural history museum stop) and U (Nordbahnhof stop). On weekdays it runs from 9-30 to 18 hours, on weekends from 10 to 18 hours. On Monday the Naturkundemuseum is closed. Admission for adults costs 6 Euro and for children 3.50 Euro. Infants under 6 years can go to the museum for free.
Museum "Labyrinth"
Museum "Labyrinth" combines a playground and interesting educational programs. It's easy and fun to learn writing, math, and other sciences here. If you decide to go to "Labyrinth", don't forget to bring slippers, because it is prohibited to walk on the playground with shoes.
The Labyrinth has a homely atmosphere.
The museum is located on Osloer Strasse 12 . Nearby is the station U8 Richtung Wittenau bis Pankstrasse. On Friday and Saturday, "Labyrinth" is open from 1 to 6 pm. On Sunday – from 11 to 18 hours. The ticket price is the same – 4,50 euros.
Do not know what to bring from Germany as a present to your friends and relatives? Do not hesitate to buy the famous German cheeses! The exquisite taste and delicate aroma will conquer the hearts of true gourmets.
No less effective and useful gift will be a bottle of Jägermeister. The famous liquor is a kind of a trademark of Germany. All the secrets of the legendary drink are told here.
You can also take back from Germany a recipe for the famous Berlin cookies. Berlin ears can be made at home. Read how to make them on this page www.dezona.ru/germany/kuhnya/berlinskoe-pirozhnoe.htm.
Reviews
Tours in Berlin with children are quite popular. People who have already been to the capital of Germany, note that at first glance the city is quite gloomy. However, the external absence is more than offset by the huge entertainment opportunities for children.
The child will return home with cute souvenirs and lots of impressions.
What will be a trip to the German capital, largely depends on how well you plan it. One thing you can be sure – Berlin has all the ingredients for a rich holiday for your child and his parents.
Take out travel insurance for your trip to Germany online! You will receive your insurance policy by post. Form it in 7 minutes →