Big trip to Asia: with kids, nanny, and even grandma
Southeast Asian countries are rarely associated with family vacations, especially vacations with children. And in vain, because hotels in Vietnam, Thailand and China often have villas and bungalows, which will comfortably accommodate even a very large company. Let's look at examples together with the experts from ANEX Tour.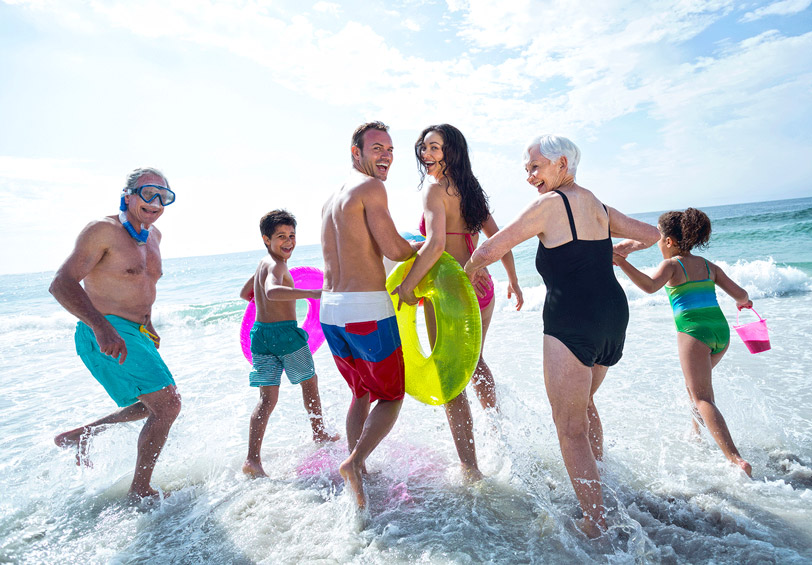 There is a seasonality in Asian countries, but in some destinations the differences are almost imperceptible. Vietnam, Thailand and China have been considered year-round countries with direct charter traffic for several years. Flight programs don't stop, the frequency for summer looks as follows:
● Vietnam – AZUR air direct flights to Nha Trang from Moscow and 15 Russian regions. ● Thailand – AZUR air direct flights to Bangkok and to Phuket Island from Moscow and 7 Russian regions. China – AZUR air direct flights to Sanya from Moscow with a frequency of 2 flights a week.
It is worth mentioning that the prices are lower in summer, and the weather allows to relax without any serious restrictions. Resort life does not calm down, and those wishing solitude without problems will be able to penetrate the "sabai-sabai".
Sabai, or What does Asia take the Russian tourist?
Lifestyle. Unhurried and, as the Thais say, "sabai-sabai". This is exactly what attracts thousands of tourists every year, not only to Thailand, but also to Vietnam, India, Sri Lanka and China. And indeed, many, coming to the coast, get a complete peace and tranquility, which are so unusual, but necessary for residents of megacities.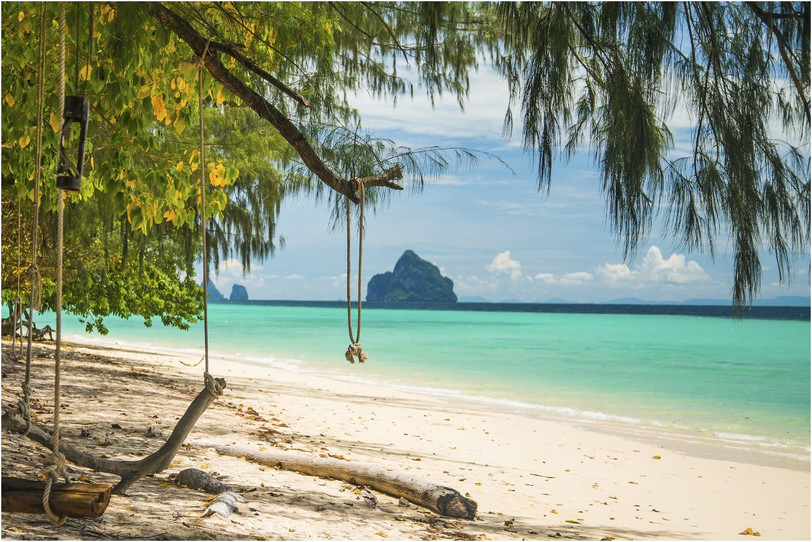 Nutrition. The concept of "all inclusive" does not work everywhere, and this may slightly confuse the Russian tourist. Many people think the local cuisine is spicy, but do not forget that in any restaurant, you can ask for "no spicy". By the way, seafood and exotic fruits in Asia cost a penny. So absolutely any gourmet will find something very tasty.
If you still want to combine the beautiful Asian country and the rest on "All Inclusive", then look at the hotel THE SAILING BAY BEACH RESORT 4 *+ (Vietnam). Meals – from 06:30 to 21:00 with small breaks, and drinks are served from 10:30 to 23:00. In addition, animation programs for both adults and children last all day. The cost starts from 101 000 rubles for 11 nights for two.
Medicine and wellness. Year after year people come to the shores of the South China Sea for recovery procedures. You can get a good quality massage not only in China, but also in other Asian countries. For example, Thai massage, which is widely known outside the kingdom, may be very special in the hands of local masters.
Recommended centers include "Tai Chi", "Garden of Longevity" and "Source of Health" on the island of Hainan. In Thailand you may recommend the GARDEN CLIFF RESORT & SPA Hotel 5*. The prices start from 89,000 rubles for 11 nights for two.
Entertainment. Resting only on the beach will not please everyone, especially if we take into account large companies or families with children, who are bored to sit still. In addition, for the first experience is recommended to go at least one of the many excursions. You can have fun not only on the shores of the Mediterranean Sea, but also on the shores of the Indian Ocean!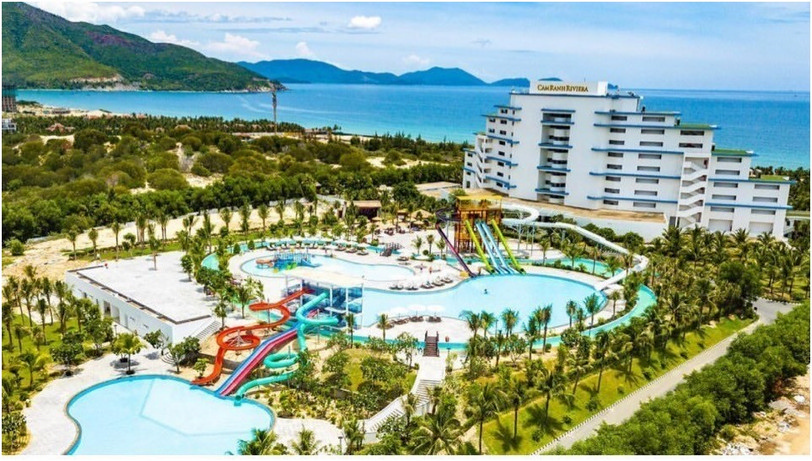 Some hotels have their own water parks. For example, in Thailand – SPLASH BEACH RESORT (UNLIMITED ENTRANCE SPLASH JUNGLE WATER PARK) 5* on Phuket with a huge water park. There are three water slides for adults and three for children; 8-trough slide; rafting and rides. Cost starts at 131,000 rubles for 11 nights for two. Or another all-inclusive hotel with its own water park – RIVIERA DELUXE CAM RANH AQUA PARK RESORT 5 * in Vietnam. For a very large family, there is a room with a maximum occupancy of 8 adults + 4 children. The hotel is an exclusive offer from ANEX Tour. The price starts from 167,000 rubles for 11 nights for two.
Accommodation. It's no secret that in Southeast Asia you can very profitable to book a good and spacious room, and even standard rooms are large in size. But it is worth noting that large groups of friends more often rent villas or cottages by the sea, while families prefer a hotel with spacious rooms, but the infrastructure for children.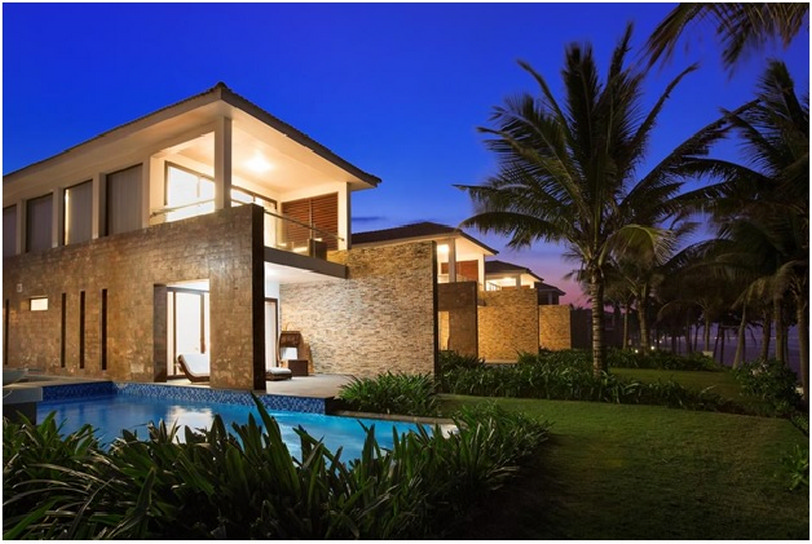 In China on the island of Hainan we recommend ALOHA OCEAN FRONT SUITE RESORT 5 *. The hotel is a large resort complex. Spacious two-room suites have their own kitchen with all the necessary equipment. The hotel can be booked on a breakfast, breakfast and dinner basis or order full board (breakfast, lunch and dinner). The price starts at 83,000 rubles for 11 nights for two people.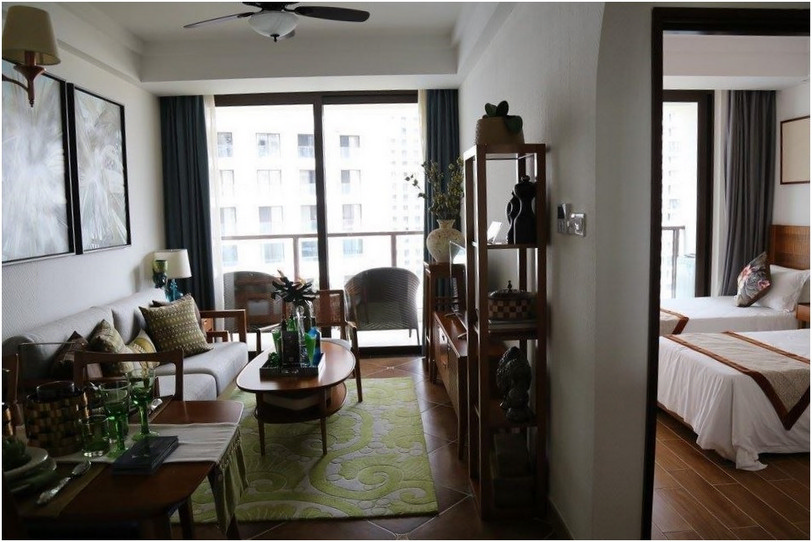 In Vietnam we can highlight the Vinpearl hotel chain in Nha Trang. We recently wrote about a large amusement park. In terms of food, as in the previous hotel, you can choose any of the three types of food that tourists will like. In addition, the hotel complex offers accommodation in villas for up to 8 people, such as the guaranteed VINPEARL RESORT NHA TRANG 5*. The cost starts at 113,000 rubles for 11 nights for two people.