5 reasons to go to Asia in summer
There is a stereotype that one should go to Southeast Asia in winter. They say it rains in summer, unbearable heat, low season, etc. Meanwhile, some advanced travelers and tourists from other countries use summer to get more impressions from Asian destinations. Our special correspondent Igor Penner has been to Asia several times, is ready to go there again in summer and shares his reasons "for" this idea.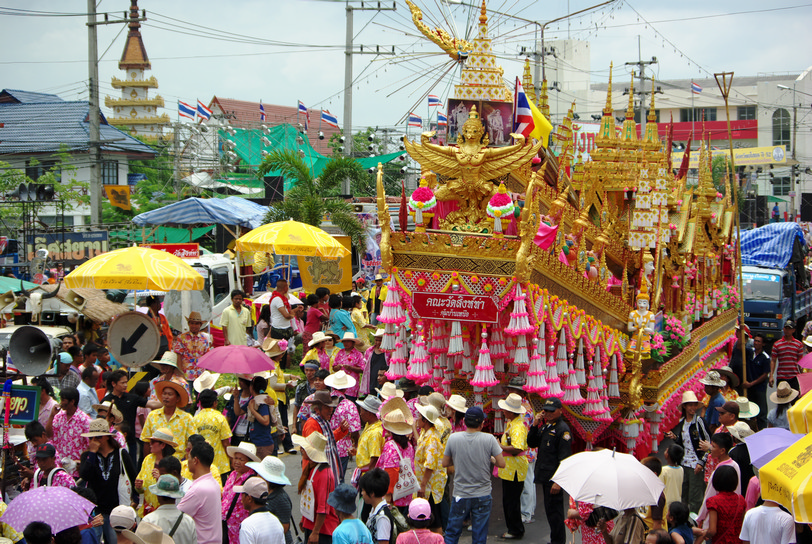 Reason #1: Summer weather in Asia
First, the hottest month in Asia, according to my personal observations, is probably April. Anything can happen, but as a rule, high temperatures peak in this month. By June-July the temperature drops again, plus the occasional rainfall at night brings a nice coolness. This is a good time to travel in northern Thailand or Laos. During the winter months it can be cool in the mountains and you might need warm clothes, but in summer it's perfect.
The rainy season is more in August-September, and it's not a wall of water from morning to evening, but a short (though sometimes heavy) rain mostly in the afternoon or at night. By the way, in Indonesia the peak rainy season is December and January, and locals are puzzled why tourists come to Bali in droves on New Year's Eve, in the most inappropriate weather. It is summer.
Reason No. 2: Prices for holidays in Asia in summer.
Secondly, the decreasing tourist flow during the summer months does wonders for prices. My friend rents a bungalow in Ao Nang (Krabi Province, Thailand) in the season for 1 100-1 200 baht (2 200-2 400 rubles), and book at least a month in advance. But in the summer he willingly lowers the price to 700-800 baht (1,400-1600 rubles), and free bungalow is almost always. During our trip to Myanmar in June we were twice offered an upgrade from standard to deluxe room without any additional charge – "compliments of the hotel. The hotel was half empty anyway.
Reason #3: There is no rush in Asia in the summer.
Low tourist season is a relative term, and the countries with distinct seasonality contribute to it. Turkey, Tunisia, Greece and other summer destinations are most often chosen by tourists for the short flight time, but is that an obstacle for a true Asian fan? Just imagine, in summer, in the so-called off-season, there are no crowds of tourists from Russia and in general it is quite quiet and peaceful.
Reason # 4: A Surfer's Paradise.
What is bad for some, for others a paradise. Some tourists do not go to Asia in the summer because of the choppy waters. Waves in southern Thailand in summer are indeed not uncommon, but I personally have not seen any storms in Krabi in summer (photo taken in late June). That is, as luck would have it.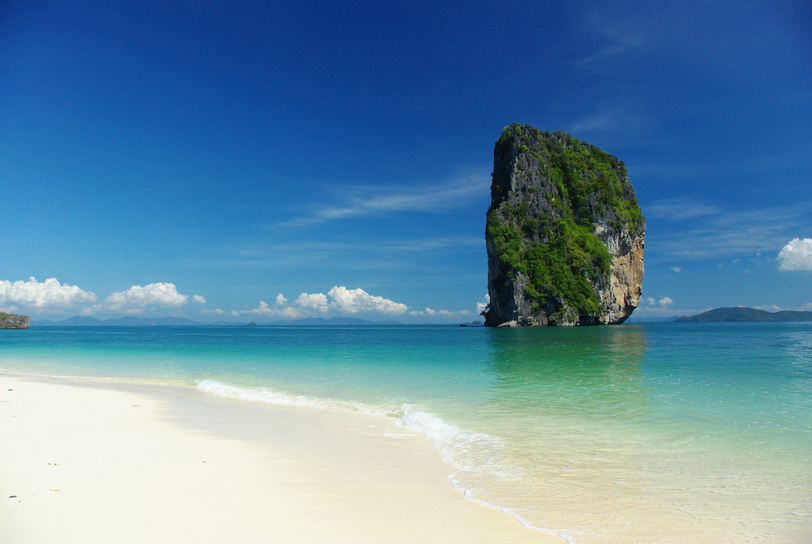 The beaches of Myanmar, Tandwe and Ngwe Saung are empty in the summer, not so much because of weather and waves, but because of the reduction of tourist traffic for the reasons described above. In addition, Myanmar is still an undeservedly neglected country.
By the way, for surfing the summer in Phuket, Indonesia and Sri Lanka is just right. Surfing schools and board rentals for beginners and not only in abundance. Especially it can boast a place called Kuta on Bali.
Reason No. 5: Summer events in Asia
Fifth, of course, May is not summer, but if we stretch to take it as such, it is worth going to Thailand (as well as Laos and Vietnam) at the beginning of the month only because of one festival of rockets – Bun Bang Fai. The capital of this action is actually the town of Yasoton in the province of Isan in the northeast of Thailand. You must find out the date of the festival beforehand (it usually coincides with our Victory Day), book lodging and buy tickets – also in advance. If you have not heard about the holiday, it does not mean that others do not know about it. Three days of entertainment and unbridled joy are guaranteed. By the way, Isan is a poor and not spoiled by tourists province. Take pictures or take selfies with you all the time, and the food prices will surprise even those who have not been to Thailand.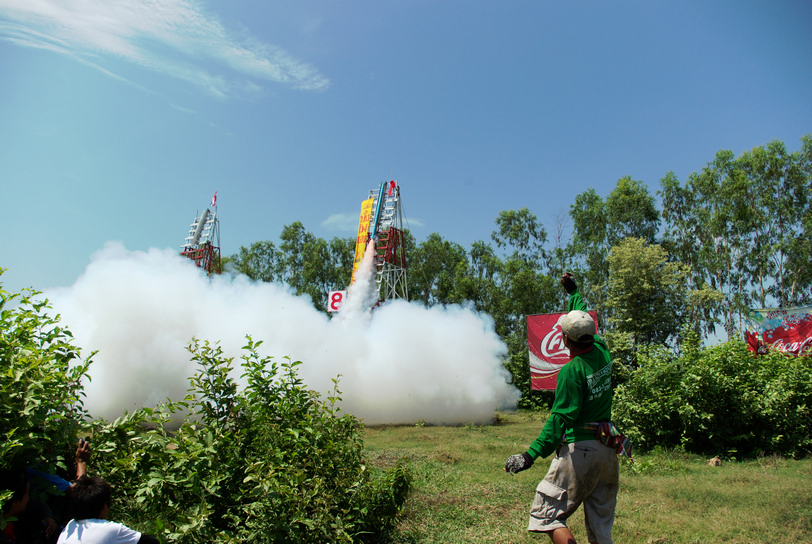 And lastly, the prices of airline tickets are also the most interesting, usually in the summer months. If you can't find a direct flight at a reasonable price, pay attention to the carriers from the Gulf countries. If you choose Qatar Airways or Emirates, you can diversify your trip by visiting Doha or Dubai, and the service of these carriers is repeatedly recognized as one of the best.
Why do tourists love Southeast Asia so much?
Category: Around the World 10 927 12
Why is Thailand, Vietnam, India and other Southeast Asian countries so popular among tourists? How to make a vacation in this region as pleasant and comfortable as possible? How much do trips, food and entertainment cost? About this and much more told us Olina classmate Irina Yurina, a leading specialist in Southeast Asia company Click Voyage.
Irina Yurina often travels to Southeast Asia and knows everything about it. That's her job.
It's winter! The bagman, triumphant on the beaches, updates the way. The crowd of tourists, smelling the snow, flies to the sea to relax. And this sea is not the Black Sea, the Mediterranean or even the Red Sea. In recent years, especially the cold weather, Russians increasingly like to bask in the eternally warm waters of the Gulf of Thailand, the Andaman Sea, the Indian Ocean. In Southeast Asia, in general. Why our (and not only our) tourist fell in love with this region, how interesting and safe it is, how much does it cost? Irina Yurina, a leading specialist in Southeast Asia company Click Voyage, told us about this and much more. Before that, Irina worked for four years with Solvex-Travel on Asian destinations. The conversation was so informative that we decided to split it into two articles. Today we present you the first part.
Paradise at an affordable price
– Ira, to begin with, please tell us: what countries in Southeast Asia are the most popular among vacationers?
– Of the Southeast Asian countries, our people like Thailand and India the most. Lately the popularity of Vietnam is also growing rapidly, the flow of tourists there is increasing by 40-50% a year. Separately, we should highlight Indonesia – in particular, the island of Bali. The tourist flow there may not be as big, but it is quite stable. And if just 4-5 years ago, this island for many was exotic, now it is a very popular destination for vacationers from Russia.
Just a few years ago, the island of Bali was exotic to us. Now our tourists are increasingly discovering the beautiful sights of this island. In the photo – the famous temple of Pura Ulun Danu on Lake Bratan.
– And why do we northerners love these places so much?
– Everyone has a different reason. I think when people are going to go to Asia for the first time, they are influenced by the reviews of those who have already been there. It's burning eyes, passionate stories about how everything there is beautiful, cheap, beautiful, tasty, etc.
First of all, having been in these countries, people note the excellent combination of price and quality, as well as a very high level of service, which is due to the mentality of the locals (read more about prices in Thailand you will learn from the article Our family budget for a month ).
Secondly, is an incredible beauty of nature, besides very diverse.
Thirdly, you can go to Southeast Asia all year round and the weather will be consistently good, and the sea will be warm.
Fourthly, it is an incredible diversity in terms of food, exotic fruits, fresh seafood, which we have so little in our country.
In addition, many people are attracted by shopping … In general, the advantages of Asia can be listed for a long time!
Nature in Asia is amazingly beautiful and in many places still looks untouched. The photo shows a wonderful landscape in the Laotian village of Wang Vieng not far from our hotel Popular View Guesthouse.
– What are the most popular activities for tourists in Southeast Asia, besides relaxing on the beach? Elephant rides, spas, diving?
– Indeed, a few years ago, our people went to these countries mainly because of the beaches, for a kind of "seal" vacation. Now people are more sophisticated – they want to not only swim and sunbathe, but also to see something. That is why tourists began to take more excursions, often individual, when you are one on one with a guide, you can change it at any time, go in a different direction, stop somewhere for a longer time, etc. Many tourists, arriving in any of the countries of Southeast Asia, try to spend the first few days on travel, and then rest on the beach.
Of course, Asia is famous for its spa procedures. In this case it is very diverse and each country has its own characteristics. In Thailand, of course, is the Thai therapeutic massage, when they twist you into a knot, untie you and then you'll feel about ten years younger. Bali has its own, Balinese massage, which is also absolutely amazing. When I fly there, the first thing I do is run to the nearest spa to recover from the flight. And if I fall asleep in the seventh to tenth minute, it means that the massage is done correctly.
India and Sri Lanka have their own peculiarities – Ayurveda, pressure point massage, hot oils. It turns out, whichever country you go to, in terms of spa you try something new. So this is also one of the most important factors why people go to Asia. Especially when you remember how much it costs. In Thailand you can get a massage for 5 dollars, in Indonesia – for 6-7 dollars, in Moscow – for a few thousand rubles (for more information on prices read the article Thai massage in Pattaya: price, types, differences from brothels ).
Many tourists in these countries are engaged in diving, Asia is a real Mecca for them. Indonesia has 25% of the world's reefs. Thailand's Similan National Park is one of the most beautiful places for diving and snorkeling on earth. Stunning islands – in the Philippines and Malaysia. For example, near Malay Redang is a unique giant coral with a diameter of about 200 meters. They call it Big Mushroom – "big mushroom". You won't see anything like it anywhere else in the world.
They come not only for diving and snorkeling, but also for other water sports: surfing, kitesurfing, windsurfing, etc. Asia has all the conditions to learn and improve their skills. And there are many relatively inexpensive schools – including with Russian-speaking staff. For example you can go to Bali or Vietnam just to learn how to "stand on a board". They have very favorable conditions for beginners. But in Bali there are also beaches with waves several floors high, where only "advanced" windsurfers who have similar experience will not get anywhere else in the world go.
Also, many people choose Southeast Asia to go on a honeymoon, or even to play a wedding there. The beauty, exoticism, beautiful weather – in this region everything is just saturated with the spirit of romance! In addition, the hotels in Thailand, Bali and other parts of Asia madly love honeymooners and try to create all conditions for them. For example, many hotels on its territory create everything for the wedding ceremony: they build beautiful chapels, set up flower arches, so people can get married like in a Hollywood movie. And the cost of such a wedding is considerably cheaper than in Moscow.
Previously, many tourists went to Southeast Asia only because of its beautiful beaches. Now travelers have become more sophisticated, but the sea remains one of the main attractions of the region. Pictured here is Pai Plong, the beautiful beach at the Centara Grand Hotel in Krabi Province, Thailand.
– Speaking of prices. It is known that in Asia they are lower than in Europe and Russia. But travel packages are quite expensive.
– Yes, because of flight costs they can not be called cheap. A lot depends on the country. If we are not talking about "last minute" tours to Vietnam, which is still relatively cheap, for 10-13 nights you can go at a price of $ 1800-2000 for two (including airfare, transfers, accommodation in a three-star hotel, breakfast, medical insurance). For the same money you can vacation in India, where hotels are a little more expensive, but the flight is cheaper. Package tours to Thailand for the same period costs from $2,500 and up, to Indonesia – from $3,500.
– Let's talk about price levels in these countries using an example of dinner for two – let's say with wine or beer. Not in a fancy restaurant, but also not in some diner: in an ordinary, "average" street cafe.
– The amounts can be very different, depending on a person's habits and needs. Some people are used to eating fish salads, while others cannot live without steak, some drink juice or beer, while others drink expensive cocktails … But the average amount can still be deduced. And in this regard, the countries of Southeast Asia can also be divided into "price categories. The cheapest in this respect is Vietnam, where you can eat a hearty meal for $10-12 for two. In Thailand and Bali – for 15-20 dollars. But in Hong Kong and Singapore it's $30-$50.
India is a little aside, because there, in contrast to these countries, you shouldn't eat on the street at all – it's dangerous. In Sri Lanka there are practically no street cafes, and there is nowhere to eat except at the hotel. Although the hotels are good and the prices are not too steep, there is practically nowhere to go out of them. Restaurants on the island can be counted on the fingers of one hand.
The main law of Asian cuisine – all meals must be fresh, tasty and spicy! Here are the ingredients for the famous Tom Yum Kung soup. Don't forget: half of them are completely inedible!
"Shocking" Asia.
– Let's dwell on the subject of hotels. Because, let's say, in reviews of Turkey, you often hear that three stars is very modest. And what is it like in South-East Asia?
– Here, too, much depends on the country. For example, in India or Sri Lanka, for which tourism is a relatively new industry, I would recommend taking a hotel at least 4 *. And in Indian Goa – even 5*. Because 2*-3* hotels there allow themselves completely wild things for us. For example instead of a normal shower in the room there may be a trough, a bucket and a bucket.
But in Thailand and Vietnam – exactly the opposite situation. Here you can easily go to a 3-star hotel, not doubting that the rest will be comfortable. In these countries a three-star hotel can easily be located on the beachfront, have its own area with umbrellas and sun loungers. In the room will certainly be a safe, tea and coffee maker, air conditioning, TV, refrigerator, bathroom accessories …
We used to associate Sri Lanka only with tea. Now it is one of the most popular resorts.
In general, 3*-4* hotels in Thailand and Bali differ from "five" only in that they are more homely, cozy and mostly small. The "five" hotels are more posh, luxurious, for example, some of them have ladies wearing evening gowns for dinner. What in "three" or "five" you'll be called by name, remember what you prefer to eat for breakfast, you will not see who cleans your room, but at the same time on the beds will leave fresh flowers. This is what Asia is famous for and what it never ceases to amaze our tourists. And all this – not for a tip, not for some separate fee. They sincerely try to make the guests' stay as comfortable as possible and they always ask whether everything is fine, whether you like it. And if something's wrong, they'll do everything in their power to rectify the situation. So even if you go to a 3 star hotel you can be sure that you will be treated in a way that makes you want to go back there again and again.
The service in a five-star hotel is very unaccustomed to our standards. For example, one of my colleagues, who mainly works with Northern European countries, did not want to go to Asia for a long time. I had to literally force her and she went on vacation to Indonesia. She came back just in shock – in a good sense of the word. And she said that she hadn't seen such service in any of the most expensive European hotels.
For example, if you live in a five-star hotel in Bali, in the evening they bring herbal tea straight to your room, so you can relax and get a good night's sleep. In other hotels, while you go to dinner, they clean your room for the second time in a day, make the bed so you don't have to do it yourself. They light aromatic oils, so that when you come back to your room, everything – both the smells and the surroundings – will set you in a relaxed mood. These are the little things that make up Asian service. Plus the sincerity and friendliness of the staff, which we lack, for example, in Russian hotels. You are always welcomed here, you are always greeted and seen off with a smile. This, of course, is a win-win situation.
– How would you describe the average buyer of a trip to Southeast Asia? Age, income level, presence of children…
– Tourists from the youngest to the oldest age, up to 75-80 years old, go to all these countries. But if we talk about trends, much depends on the specific destination. India and Thailand are primarily visited by young people, who need a cheaper trip and who will be satisfied with simpler hotels. Indonesia and Singapore are more often chosen by middle-aged people with higher income level, who are looking for quiet, respectable rest. They prefer 4-5-star hotels. Generally, according to our statistics, about 70% of tourists who travel to Thailand and Vietnam stay in three-star hotels, and at least 75% of vacationers in Bali choose five-star hotels.
Singapore is the city of the future. It was there that we discovered such a new and interesting type of tourism – couchsurfing.
But there are not as many people with children as in other destinations. And this is due not only to the fact that the flight is far, but also to the fact that in these countries the infrastructure is less adapted to rest with a child than in the same Turkey or Greece. There are fewer clubs, where children will be entertained from morning till night – basically everything is limited to a babysitter, a playground or a chair for kids in a restaurant. Therefore, parents mostly go with older children who can already occupy themselves.
How to communicate properly with the inhabitants of Southeast Asia? How safe is the region in terms of crime and natural disasters? What advice can an experienced traveler give to tourists? You can read about this and much more in the second part of our interview with Irina Jurina, which will be published on our website in a few days. Sign up for our site updates, and you will not miss the most interesting! To receive our new articles in your mail, click on this sign and write your e-mail. We'll be in touch!