Going to Cuba. Journey through the island of salsa and rum
Regular 34travel contributor Julia Barilo explains how to organize a two-week trip to Cuba: from historic cities and the best beaches to practical details with transportation, lodging and the Internet.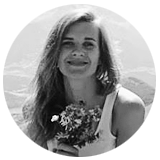 We got to Cuba by chance. We really wanted to go to Central America with a friend, and tickets to the island were the cheapest. So we decided. At that time I knew little about Cuba: socialism, Fidel Castro, "Cuba libre".
I looked up a lot of similar articles about the most famous places on the island, even tried to read fiction books where the action takes place in Cuba. But the most useful thing for a two-week solo trip was buying a guidebook from Lonely Planet, downloading a map of the island on Maps.me, and an offline Spanish translator.
Casas particulares instead of hotels
There are plenty of private homes, casa particulara, in any city in Cuba where you can knock on any door and have a budget night. Online booking is not practiced much there. Just in case, we emailed a few addresses to find a bed for at least the first two nights. One house answered us, so we decided to go there.
We arrived in Havana late at night. You get off the plane and into the sauna, a beautiful tropical welcome. After a layover in Charles de Gaulle, France, with a piano and leather lounge chairs, the Havana airport seemed tiny, a little provincial. The perky American women intercepted us at the exit and offered to take a cab into the city, as there was no other way to leave.
The owners of the casa welcomed us cordially, though they did not know we were coming. We tried to explain in Spanish and English that we had booked a room with them, and even showed them the letter. They replied that the address was correct, but they hadn't written anything since they didn't go on the internet. "Here we are in Cuba," we thought, and followed our hosts to a spare room.
Cuban casas particulares are one of my vivid memories of Cuba. No matter what city you arrive in, you are greeted by crowds of Cubans who rent houses by the bus. It's a lucrative business, because a room and breakfast cost tourists around $30. The owners have to pay huge taxes, but, nevertheless, many people in Cuba live on that amount for a month.
We chose the houses in the guidebook and went there purposefully. Maybe that's why they were all like that: sometimes with a terrace, sometimes with palm trees in the garden, sometimes in old colonial buildings. Rocking chairs, high ceilings, nice hosts, some Jose and Maria who don't speak English. For breakfast, first sliced seasonal fruit, then scrambled eggs with freshly squeezed juice. It is obligatory in such a composition and order, as if everyone is given a manual on what to make tourists for breakfast.
There are also hotels in Cuba, but they seemed faceless and expensive. In general, the rest on the island is not cheap. When you read that the average monthly salary in Cuba is $30, you expect to spend another three times less per day. But Cuba has different currency and different prices for locals and tourists. And they try to get as much as possible from the tourists, so the prices there are comparable with European.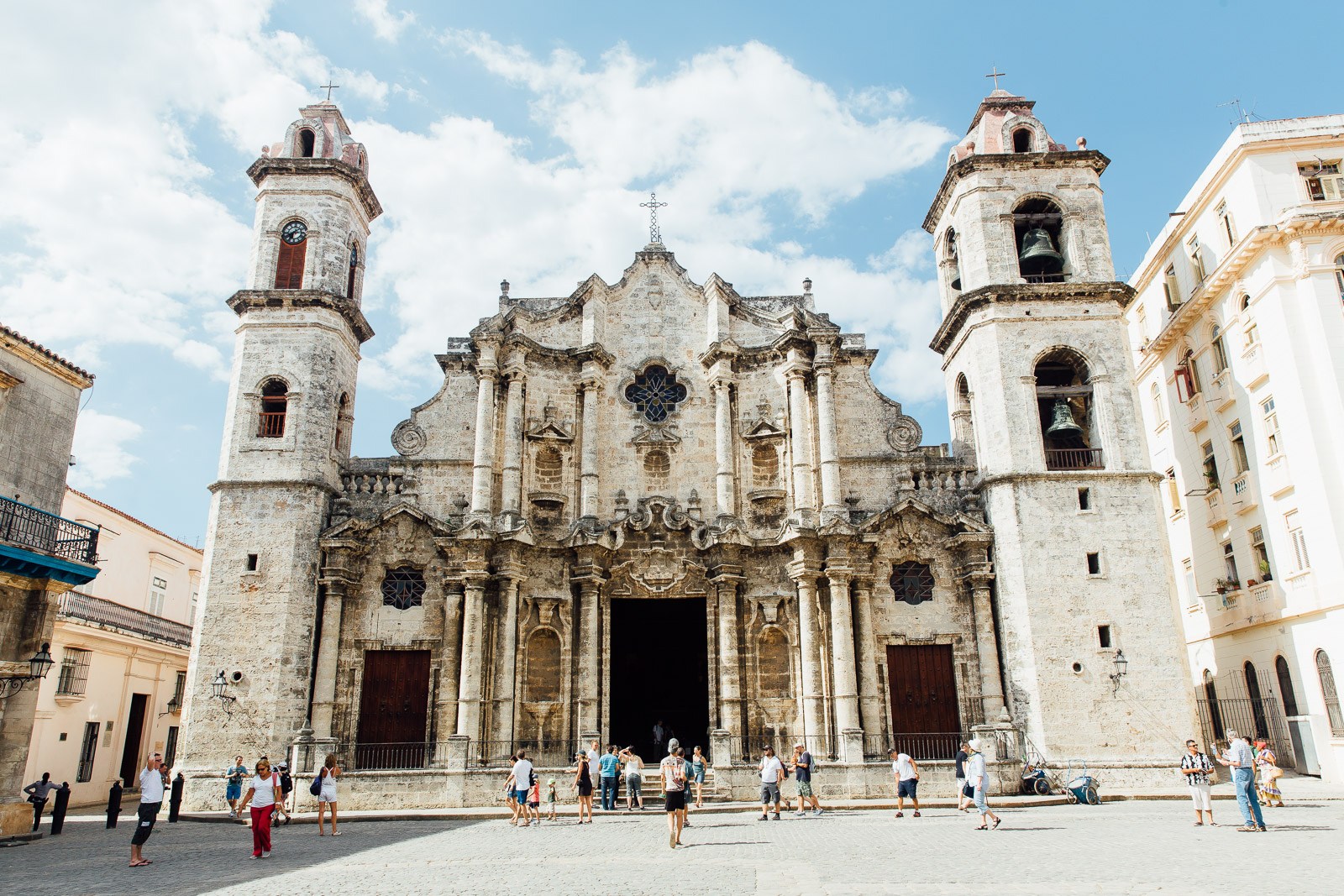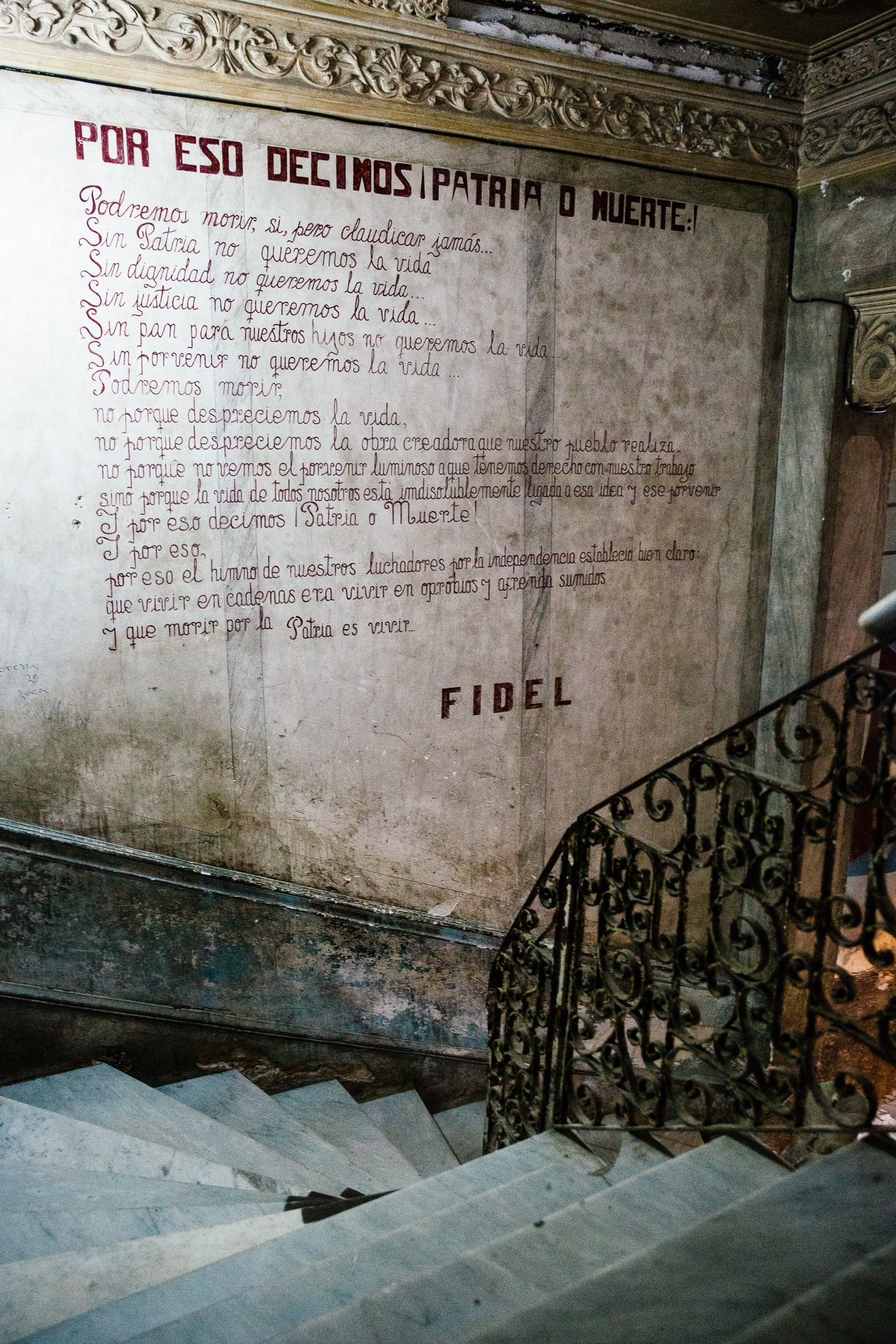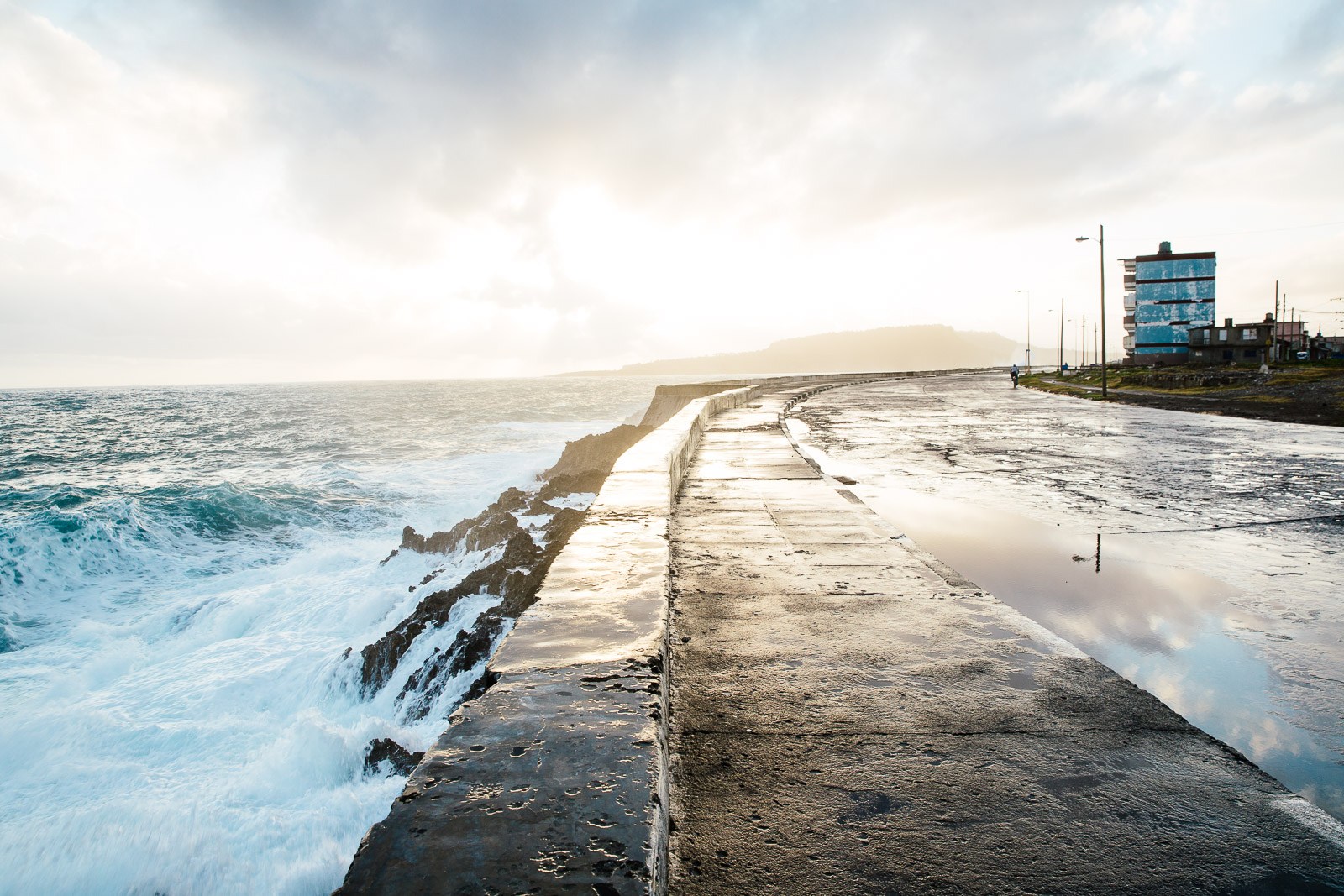 Havana and life offline
There's a lot to see in Havana: The Malecon, retro cars, the Capitol, the old city. Just walking through the streets is also interesting. All the doors and windows of Cubans are wide open because of the heat. The lives of the inhabitants of the first floors are always in full view. Who cooks dinner, who plays with their children, who sits in a rocking chair, watching TV, which in Cuba is the main entertainment because of the lack of Internet.
The Internet in Cuba is a special topic. Imagine walking down a deserted street and then you see a park, the size of Alexander's Square in Minsk, with people sitting on benches, curbs and by the fountain in rows, all staring at their phones. Almost no Cubans have Internet at home. To get online, you have to buy an ETECSA card. And here's the surprise, wi-fi only works near the company's offices. That's why there are always crowds.
Internet is still scarce in Cuba, although Costa Rica, for example, has free wi-fi at every turn. But offline life changes cities so much! In the evenings, everyone goes out and plays soccer right outside the house, dances to boomboxes, waits for a new series at the TV, or just sits on the porch and chats with the neighbors. That's probably how Belarusian cities were 20 years ago, but we'll never see it again.
"Offline life is changing cities: in the evenings, everyone goes out, plays soccer right outside the house, dances to boom boxes, waits at the TV, or just sits on the porch and chats with the neighbors.
There is no wi-fi in the restaurants and casas either. We were only online for one hour in two weeks. That's exactly how long we bought the card for. And it was okay, even a joy. And there was another way to forget – rum, for example, which in Cuba pours a river. The bars in Havana are beautiful. Besides mojitos and cuba libre, there's live music, Latin American motifs, and maracas everywhere. Live music in cafes is another way to earn money from tourists, as bands collect tips after the show. They play even if there are a couple of customers in the bar, although the musicians are recruited from 4 to 10 people. Sometimes it gets awkward, but more often everything is very natural and fun.
You can't go swimming in Havana itself. But not far from the city there are good, though very crowded with tourists, beaches. Buses go there directly from the Capitol, so Havana is enough to both see Cuba and relax. But we, after walking around the capital for a couple of days, decided to go further.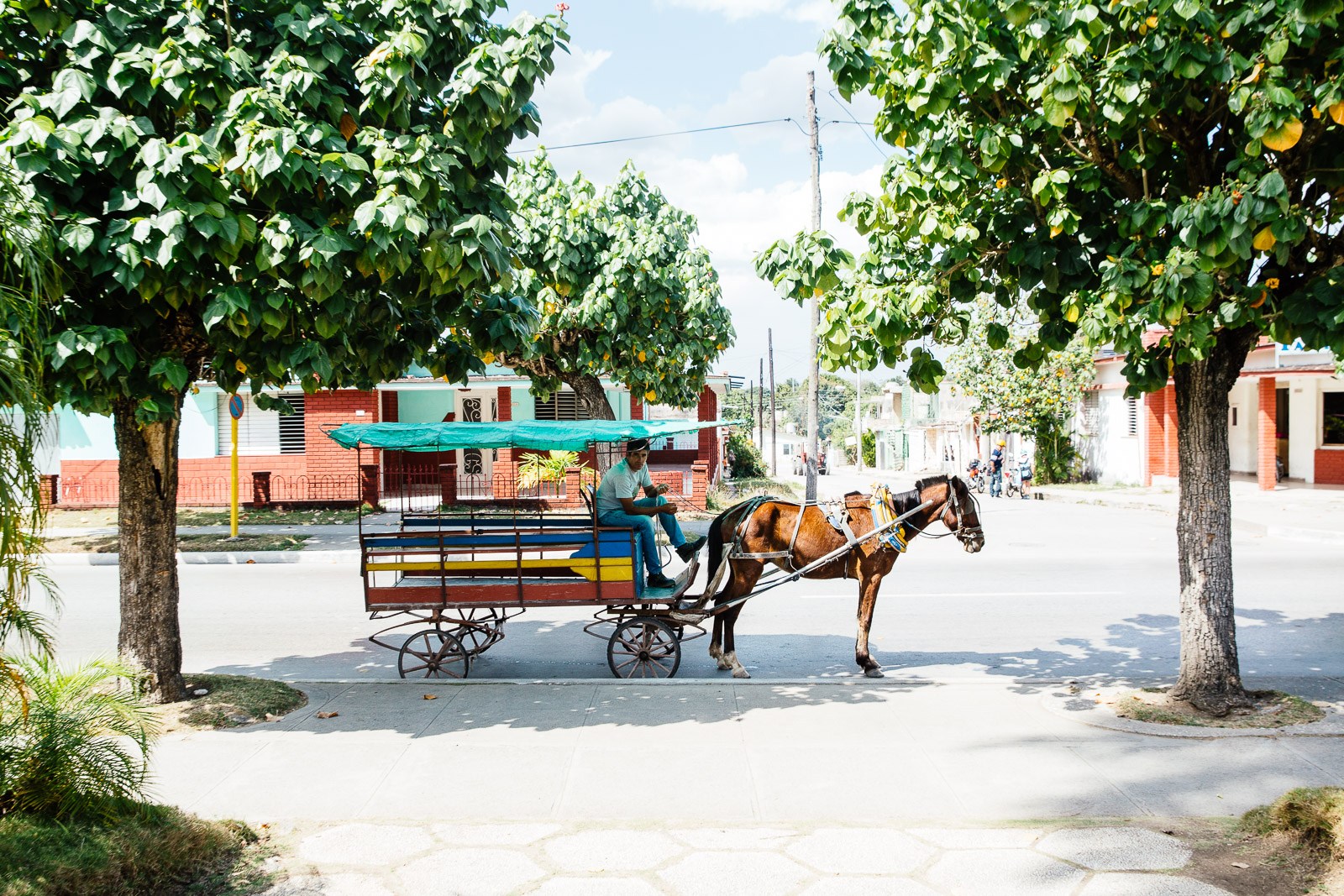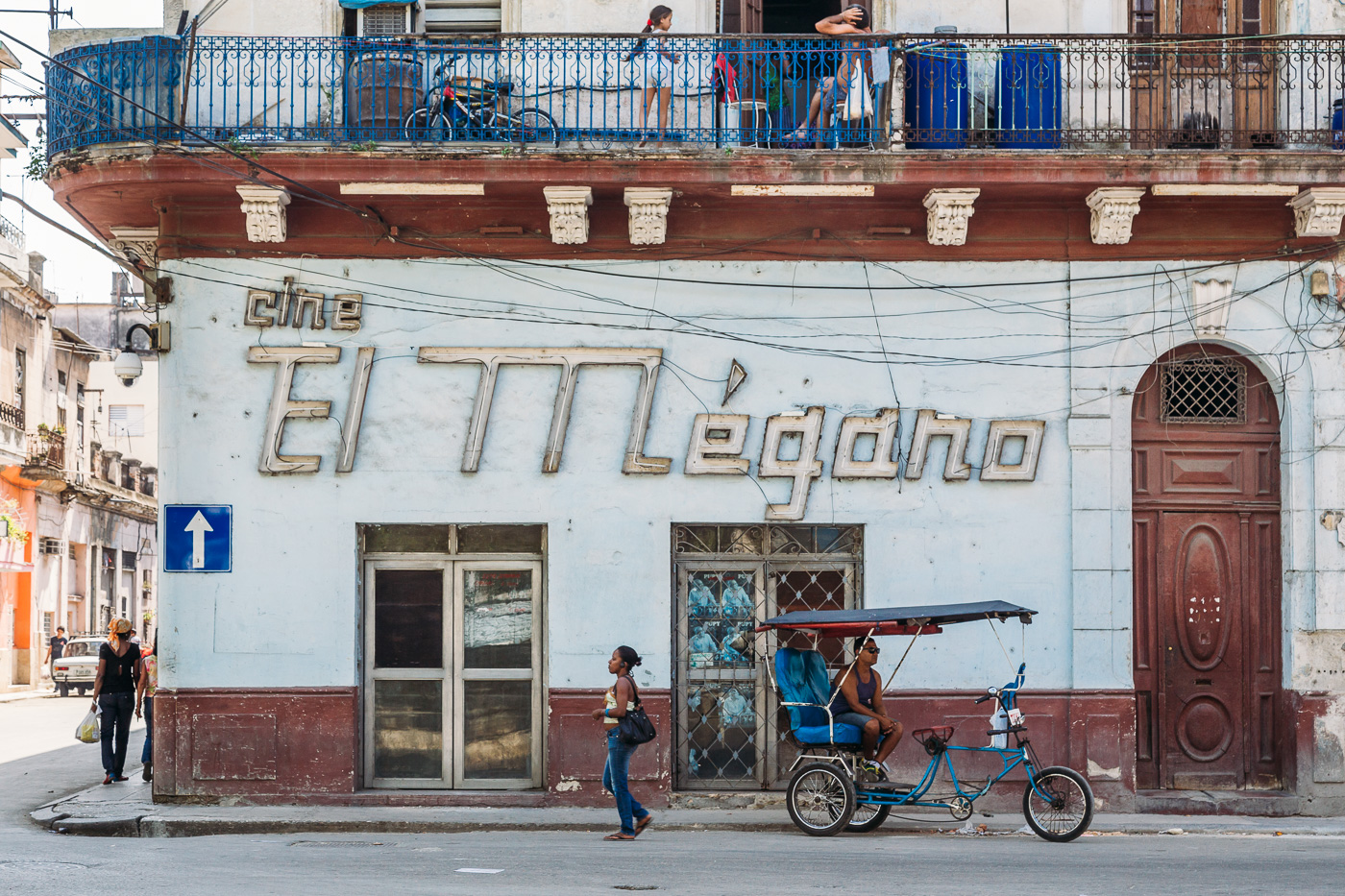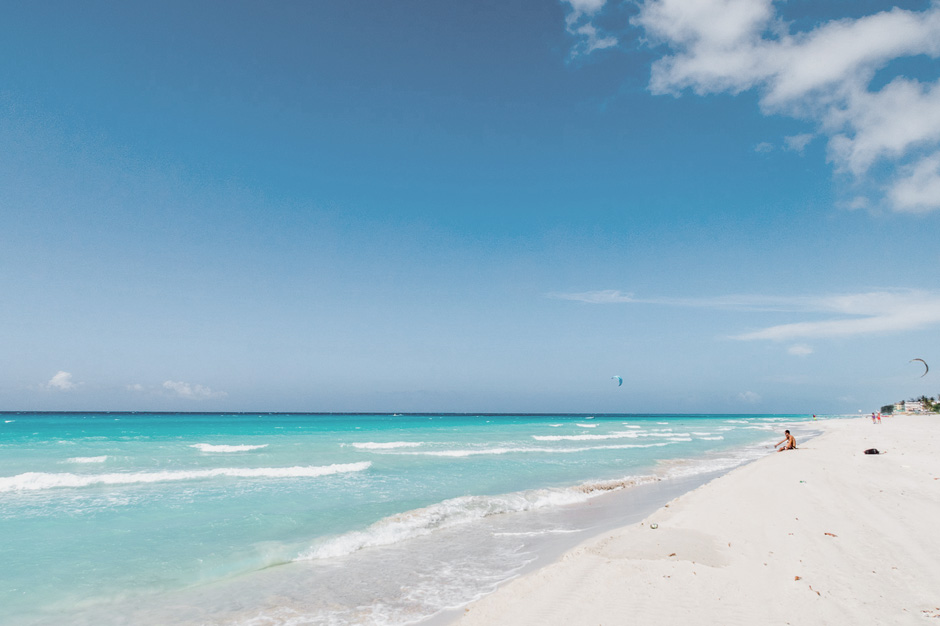 Beach paradise – Varadero
We had no ready-made itinerary, and the thick Lonely Planet book came in handy. It was impossible to find out anything without Spanish, there is no detailed information in the internet, but the well-thought-out guidebook described it all. Not for nothing they are in the hands of every second tourist. We read how to leave Havana and went to Varadero.
Varadero is one of the most popular resorts in Cuba. It is located on a peninsula. Its width is 500 meters, but its length is 20 kilometers. In other words, a very long beach, along which hotels, casas, restaurants and souvenir shops were built.
We traveled in early June. It's low season. Luckily there were no showers, but there were few tourists on the island, prices were down, all the best casas were vacant, and there were always seats on the buses. We came to Varadero beach and saw the clearest and completely calm ocean, white sand, palm trees instead of sun loungers and only a couple of people somewhere in the distance. On 20 kilometers of beach you can get lost even in the high season, and in early June it is easy.
So we spent a few days hiding under palm trees and swimming in the Atlantic Ocean. People come to Varadero to sunbathe, drink coconut water from a coconut tree, dine in restaurants, and dance in discos. There are almost no sights, except for a small park. After swimming a lot, we took a bus Viazul and drove to Cienfuegos.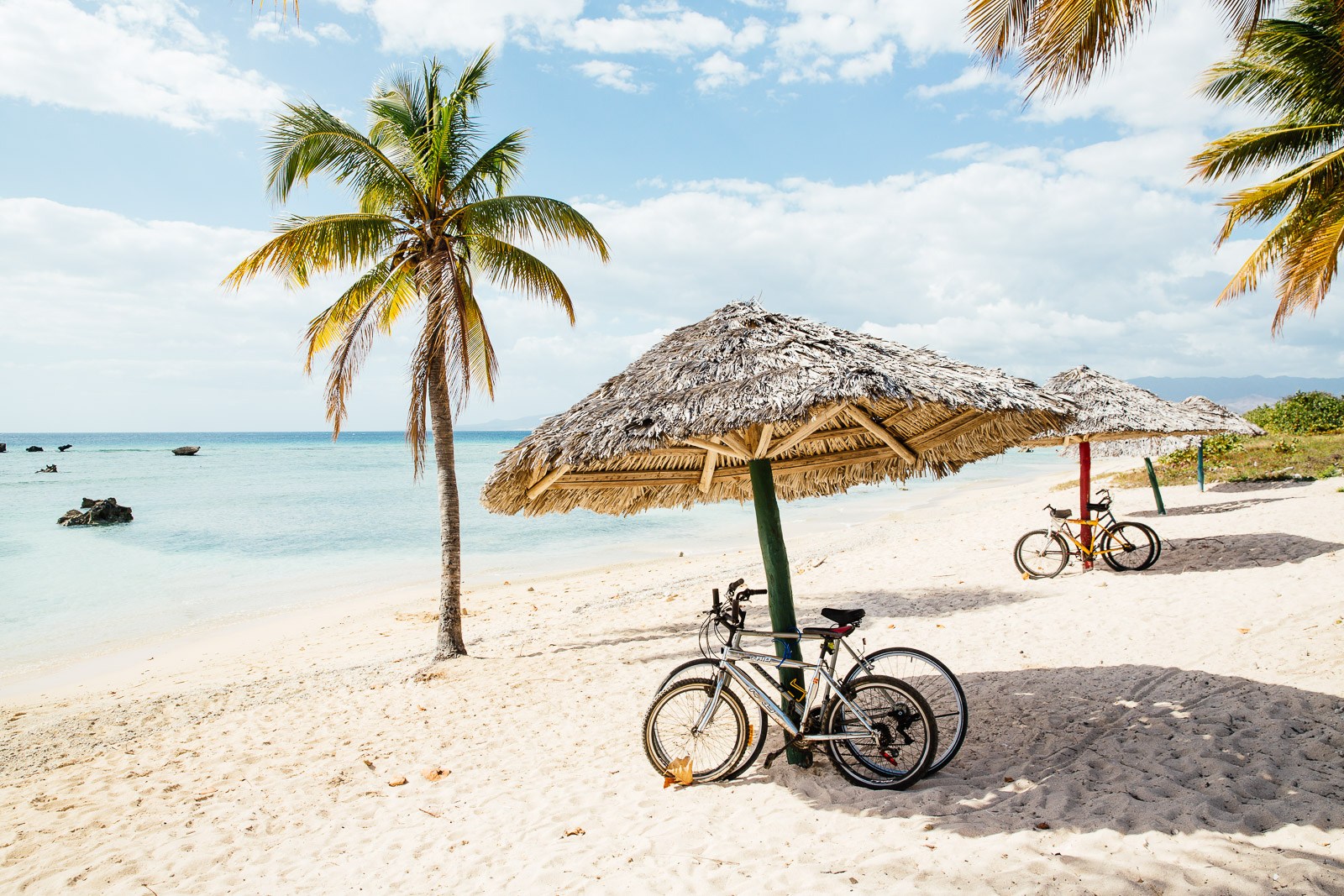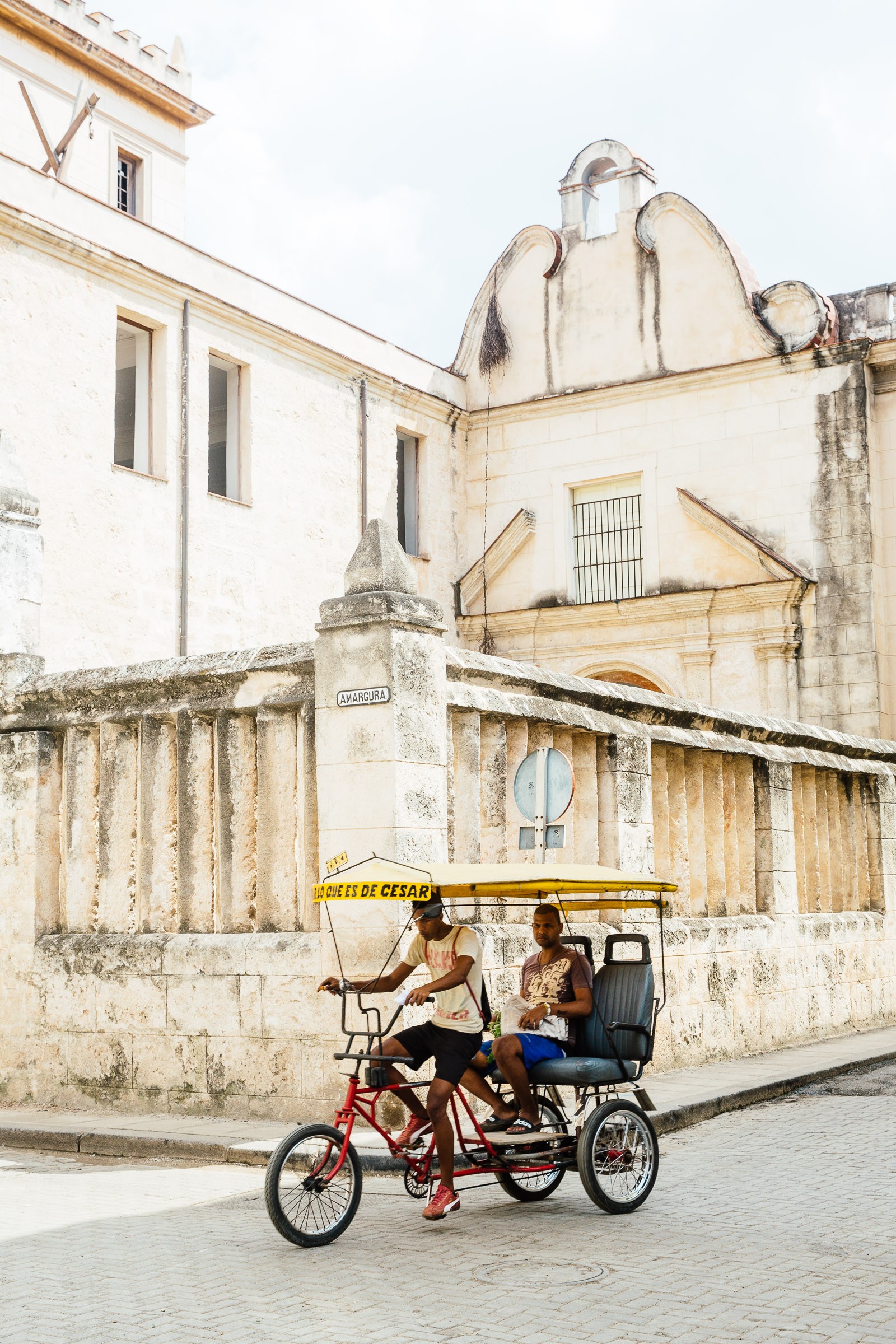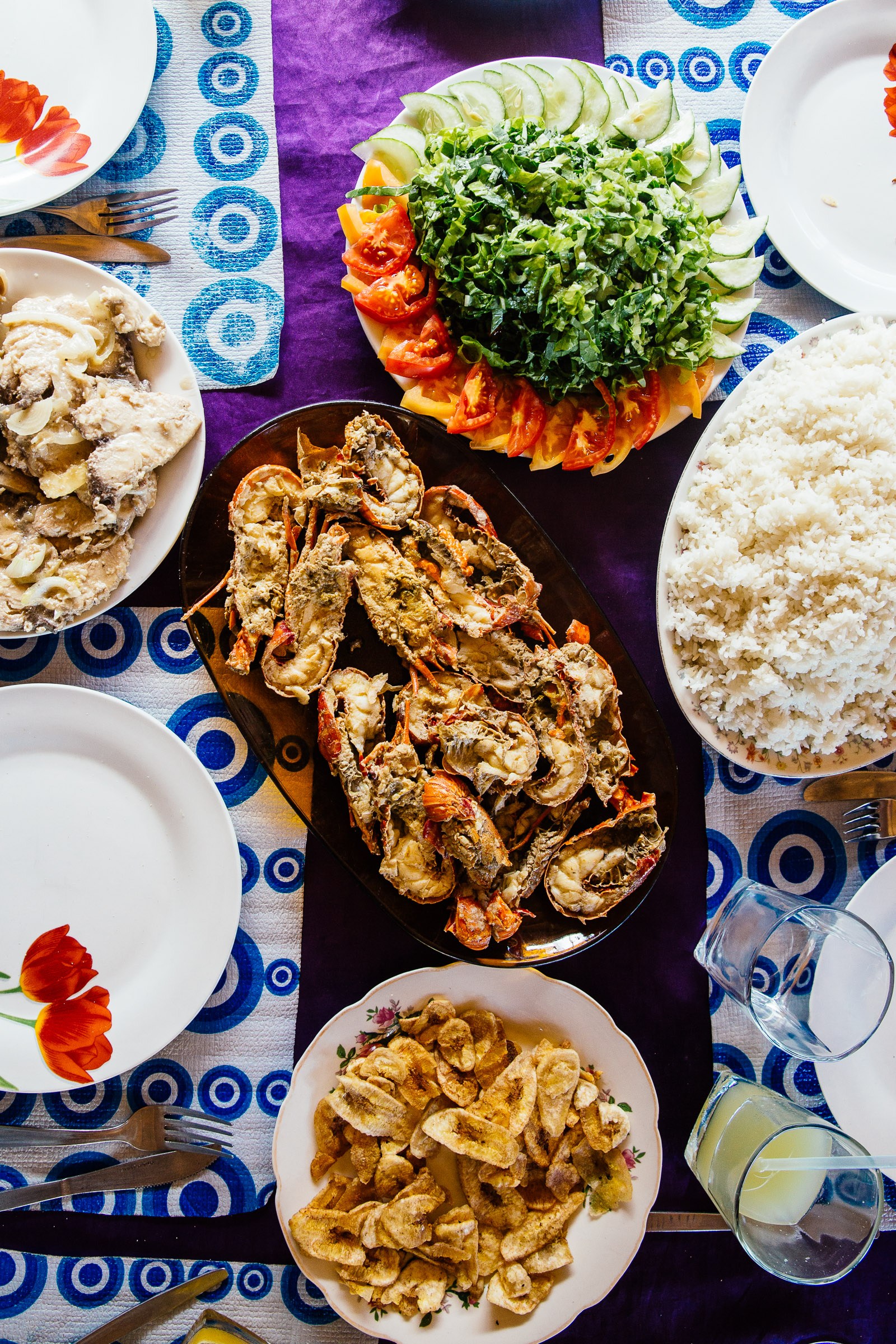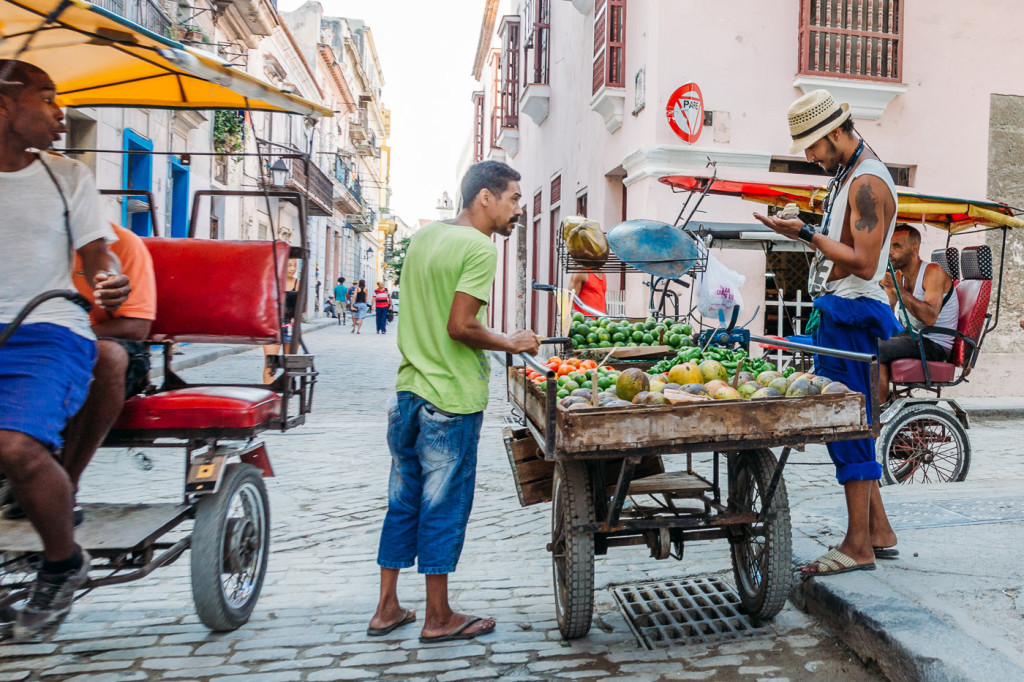 Caribbean coast. Trinidad and Cienfuegos.
There are two ways to travel in Cuba: by cab and by bus. For close trips cabs are good. You can finally take a ride in one of the retro cars with leather seats and open windows instead of air conditioning. You have to bargain with the drivers, they often give in. Sometimes they even find other tourists to keep them company, and the trip is cheaper.
And then there are the Viazul buses. Locals hardly ever take them: too expensive. But for tourists a ticket of $ 7-15 is quite affordable. So we took this "tourist" bus to Cienfuegos.
Cienfuegos is the most authentic Cuban city we visited. There are few cars and lots of horses. To get to work in the morning, people pay a cabbie, get on a wagon, and ride. Instead of fancy restaurants, there are stores with empty shelves and bars on the windows.
"Instead of fancy restaurants in Cienfuegos there are stores with empty shelves and bars on the windows."
The slightly boring downtown makes up for the Cuban hangouts. In Havana you're constantly in a crowd of tourists, but in Cienfuegos we happened to wander into a concert where only Cubans were performing and partying, and everyone was looking at us with interest. There are few sights in the town: there is a pedestrian street, a central square and a few architectural monuments, like the municipality and the theater. There is no beach either, but it was still interesting to visit there.
The next town was Trinidad, another tourist mecca in Cuba. It is said to be frozen in time. It seems true. It was isolated from the other cities for more than a hundred years. So everything there is just as it was during the time of the conquistadors and Spanish colonization: colorful stone houses, tiles, roads paved with stone. There is also the old Church of the Holy Trinity, the Brunet Palace and the Romantic Museum. We had a great pleasure to walk around this city-museum for half a day, but the next day we got bored and decided to go to the coast of the Caribbean Sea.
We had no luck with the Caribbean: on the first beach there was so much seaweed that it was uncomfortable to swim. On the second, the waves were so strong that all we had to do was get into the water up to our knees and jump in the waves. But the gorgeous views saved the day.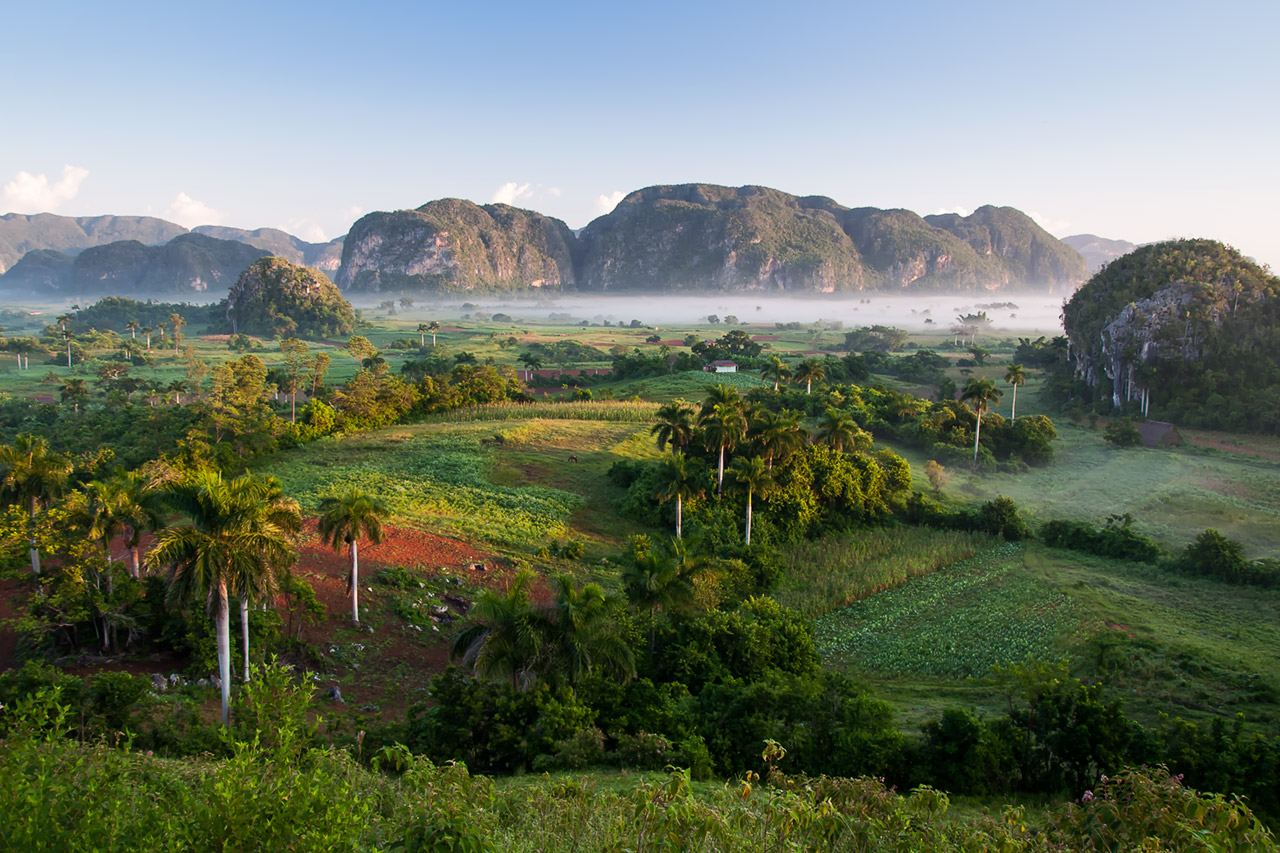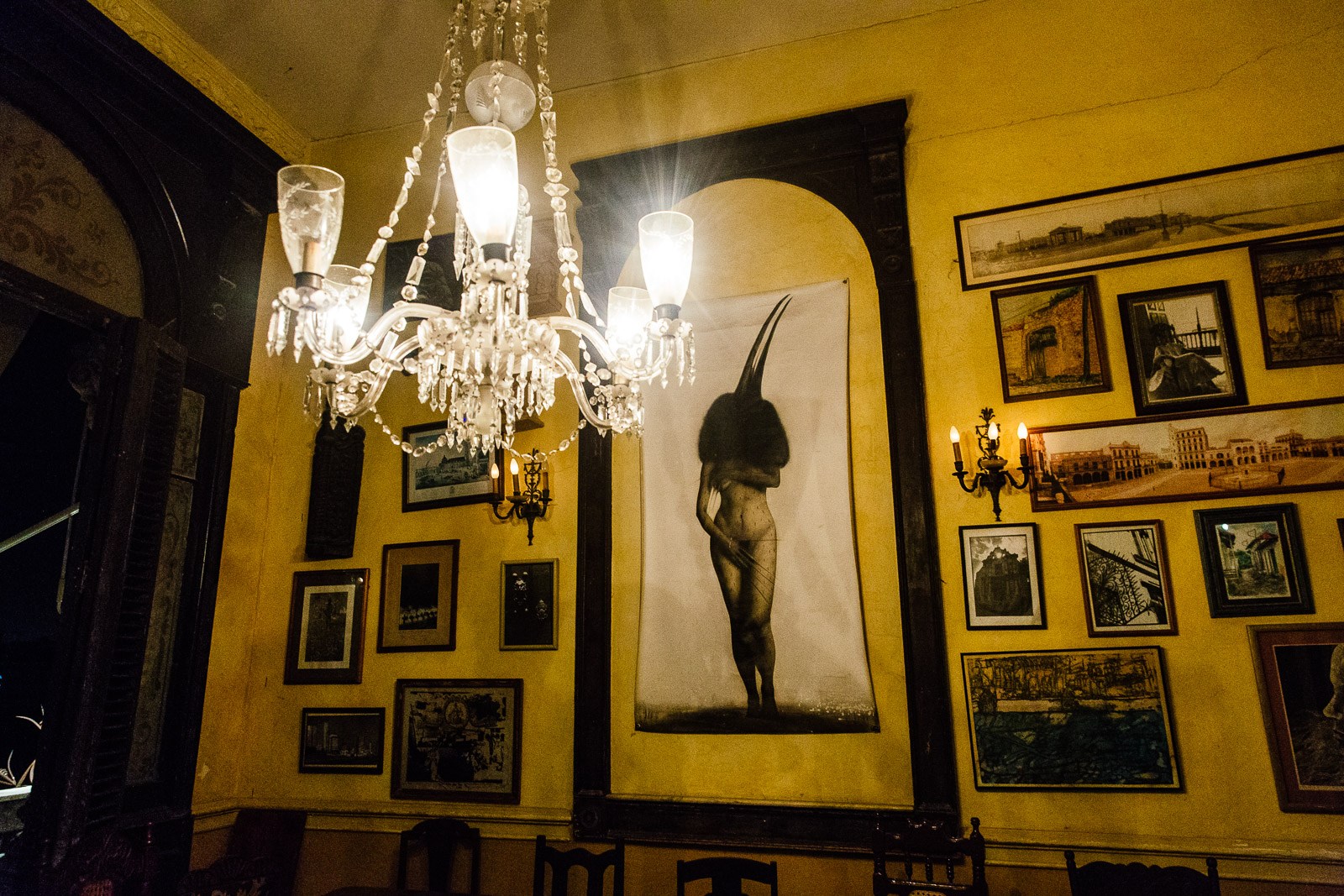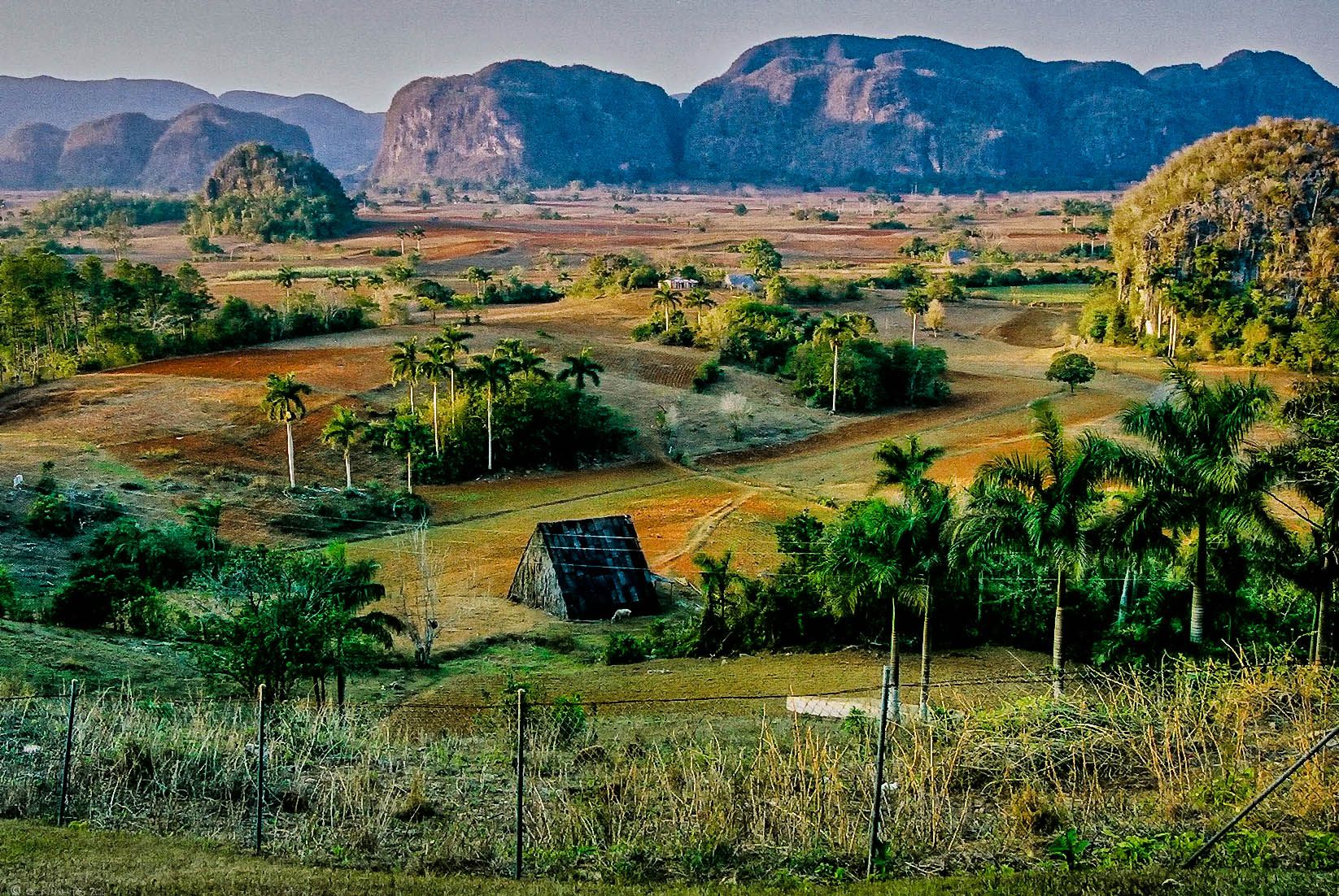 Pastoral Cuba – Viñales
There was no bus to Viñales, where we decided to go next, so we went to scout for cab drivers. The trip was long: more than 300 kilometers. The cab drivers whispered to one another, and then took us to someone's house. The man made some telephone calls, after which we agreed to pay $30 each for the trip.
Turns out the faithful cab drivers had devised a whole system to get us to Viñales. First, they took us in a passenger car to some roadside cafe near the highway, where we waited in confusion for about an hour and a half. It turned out that we were waiting for other tourists, who had been gathered in the same way in other villages. When we had enough of the confused travelers from Germany, America, and Italy in a minibus, we moved on.
Cuban drivers consider it their job to get the customer from point A to point B. But how long it takes is a secondary question. On the way, we suddenly turned off the main road and drove deep into some village: our driver went to an acquaintance to get gas. He chatted with him for about 10 minutes, filled up, said hello to everyone, and drove on to 15 heat-weary and road-weary passengers.
"Cuban drivers see their job as getting the customer from point A to point B, and how long it takes is of secondary importance."
On the way, we were able to see the Cuban countryside. When you can't see the ocean or the sea through the window, and there are no palm trees growing along the roadside, the views are quite comparable with those in Belarus. But once the panorama shows poor houses with cactus fences, mango plantations or mountains of the Viñales Valley, Cuba is unmistakable.
Viñales Valley is known for its flat-topped hills and caves. This is one of the places in Cuba where you can see beautiful and unusual nature. The village of Viñales itself has grown only for tourists to have somewhere to eat and spend the night. But around it for a hundred kilometers stretches pastoral landscapes with plantations of tobacco and root crops, with farms, lakes and hills of unusual shape.
In Viñales there is a lot of livestock. Almost every house keeps chickens. We arrived just as the chickens were hatching. They, squeaking, saw us off, even as we walked to the bar dressed up. In this countryside at the other end of the earth it was not surprising to see a "Belarus" tractor (our tractors, they are), but it was very curious to see the buffalos, with the help of which they till the land. For some reason, they don't work the land with horses in Cuba. The local horses, which look quite skinny, are only used for transportation. And there are plenty of riders in Viñales. Cubans in this region ride skillfully and very naturally, and excursions on horseback are most popular here.
By the time we got to Viñales, it was already raining. The narrow paths through the fields were broken up by horses and completely washed out by water. After two days of walking through the valley, our shoes and clothes looked like we had been working in the fields for two months. But we did manage to go to a tobacco farm, look at caves, touch a plant that covers its leaves when you touch it, and enjoy the bucolic scenery of Cuba.
On the way back to Havana on the flight back, I thought that even back home after Cuba there would be minimal internet, fresh fruit from Komarovka for breakfast, and lots of Latin music. But it all stayed in Cuba.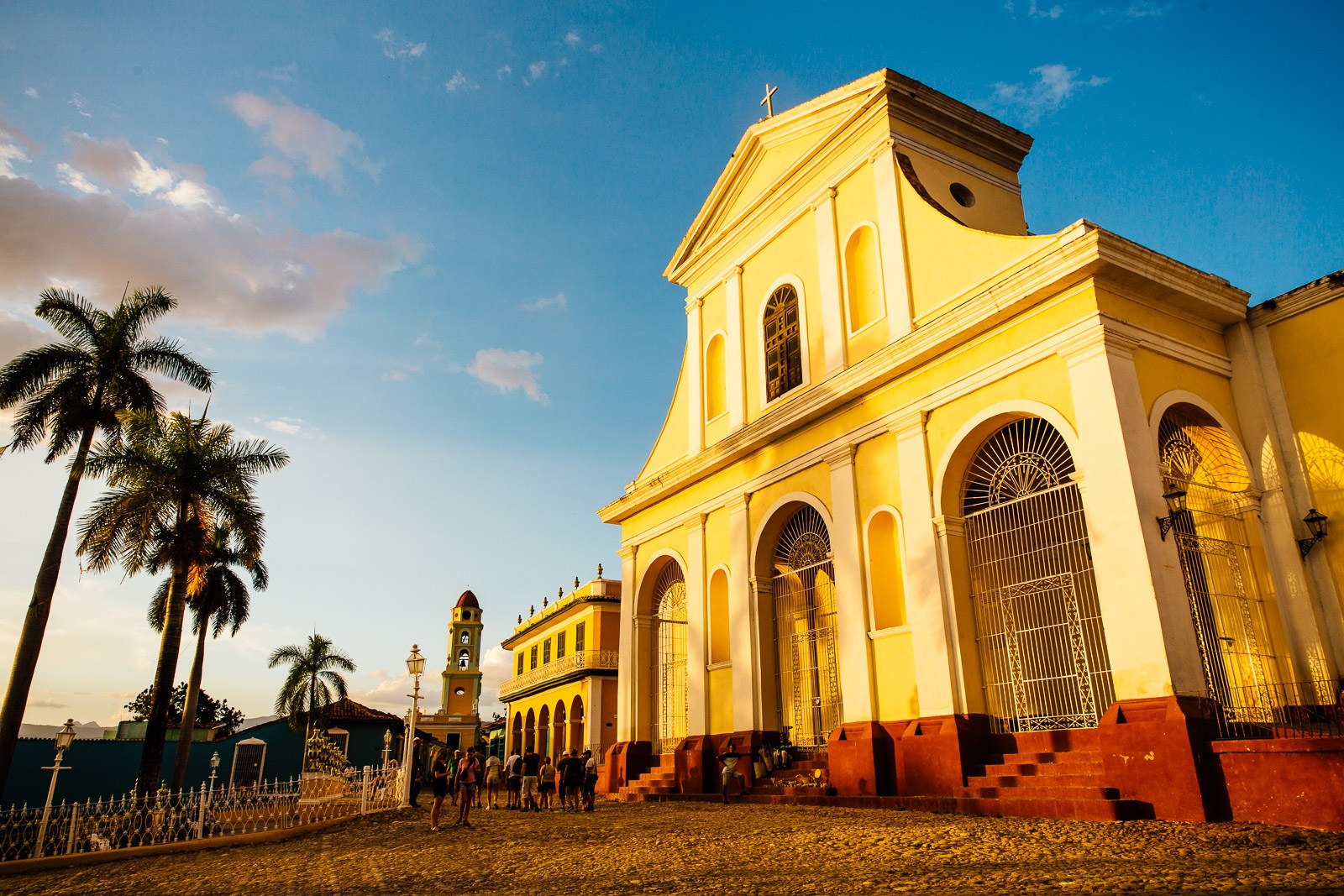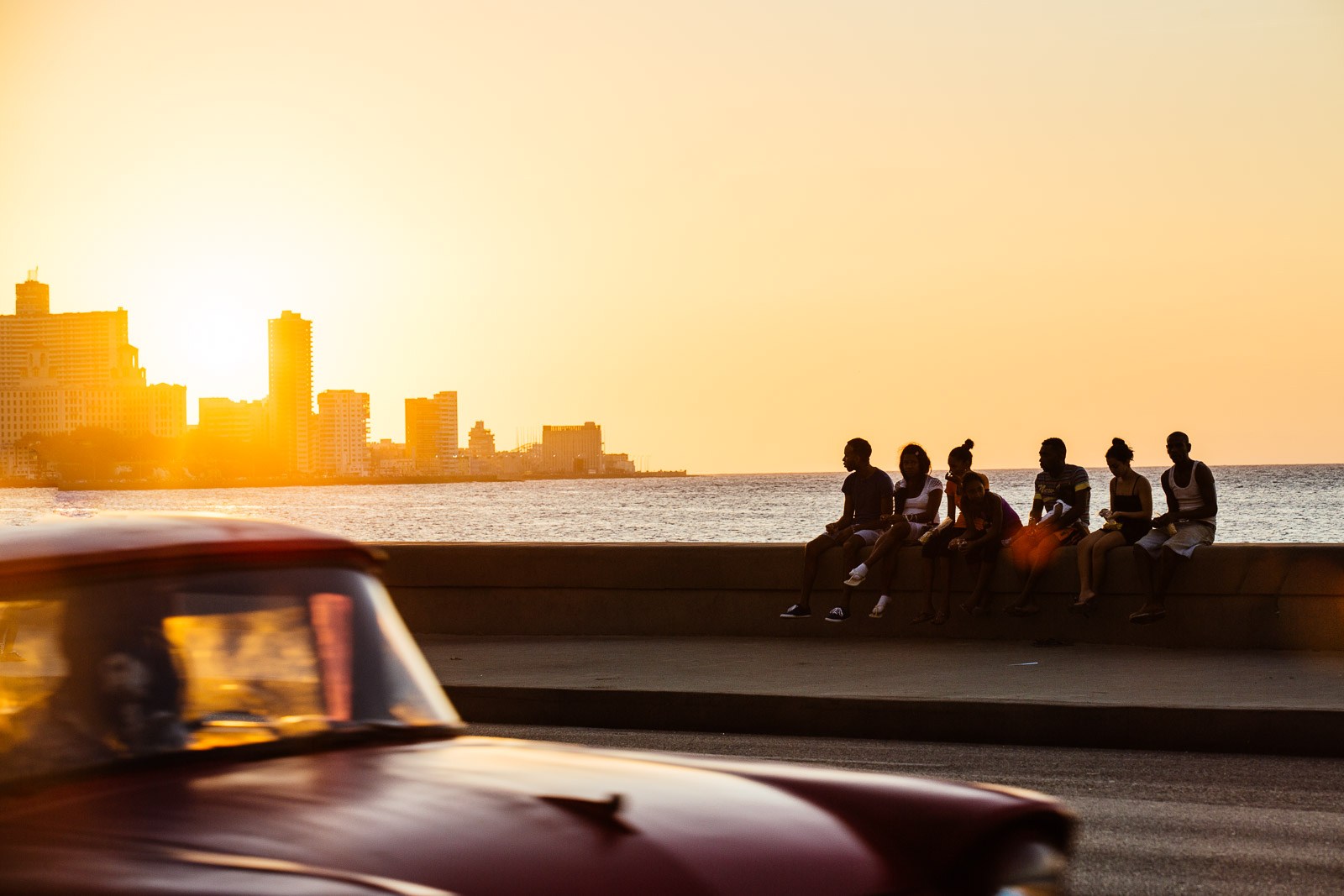 Budget for two weeks for one:

Flight – $500

Lodging – $190

Food – $250

Transportation – $130

Souvenirs – $ 50
Cuba: unforgettable journey: description
Time in Cuba is GMT-8 (minus 8 hours from Moscow time).
Weather. The weather in Havana is warm and sunny, with occasional rain (+20°C … +30°C during the day, +18°C … +22°C at night), in Viñales is always a couple of degrees cooler than in Havana, the climate is more humid. Although it is not the rainy season, but there is always a chance of rain.
Conditions and comfort. Overnight stays in guest houses.
Communication. Roaming is quite expensive. Local SIM card costs 35 CUC. Internet on the cards for 3 CUC for one hour.
Visa and documents. No visa needed: Russian citizens don't need a visa for a stay less than 30 days. Entry by passport.
Money and exchangers. Currency in Cuba (CUC – for payments to foreigners). Exchange rate – 1 CUC = 0,92 EUR. It is advisable to bring euros for exchange, dollar is also possible, but at a very unfavorable exchange rate. It is desirable to exchange the amount you need for a cab ride and the first day in Havana in an airport bank.
Insurance. Insurance is required.
Program by day
Day 1
Arrival. Accommodation in the guest house (Casa).
First arrival will take place at 16:00 in the guest house. Those, who are tired, can have a rest at once after a long trip.
Walk around the Malecon, one of Havana's most beautiful places. Although many of the houses are in a dilapidated state, a walk along the Atlantic Ocean is quite enjoyable, especially in the evenings, and the streets are quite safe as darkness falls.
Day 2
Breakfast and go for a walk in the center of Havana. We visit the Museum of the Revolution. It is housed in the former presidential palace. In the museum halls there are about 9000 exhibits about the Cuban Revolution. The main exhibit deals with the events that took place in Cuba in the 1950s and 1960s. Behind the museum stands a Russian SU-100 self-propelled gun. Under the glass ceiling behind the building is the yacht Granma. It is the yacht on which the revolutionaries led by Fidel Castro arrived in Cuba in 1956. Nearby you can see the rockets. During the Cuban Missile Crisis, they shot down the US spy plane Lockheed U-2. Nearby lie the mangled engines of the American plane.
If you want you can at this time visit other museums. After museum if we have time, we go by ferry to Casablanca.
Day 3
We drive to Cienfuegos. On the way we stop at Playa Hiron, a beach in the Bay of Pigs. The bay became famous after a military operation in 1961 by the Americans against revolutionary Cuba. U.S. infantry and tank battalions landed at Playa Hiron and Playa Larga, but were stopped by Fidel Castro's government forces.
Interventionist losses were 114 dead and 1,202 prisoners of war. Interference in Cuba's internal affairs was one of the reasons the USSR placed medium-range nuclear missiles in Cuba. This led to the Cuban Missile Crisis, which almost cost mankind World War III.
On the beach we can visit the local museum to learn more about the history of the region, and there will be some time to swim and snorkel on one of Cuba's best reefs.
In the evening a walk around town.
Accommodation in a guest house (Casa) in Cienfuegos.
Day 4
We continue our trip. At the beginning we go to Santa Clara city to pay tribute to Cuba's most famous adopted son. The Argentine-born Ernesto Che Guevara became an icon of the Cuban Revolution.
On October 16, 1997, the remains of Guevara and six of his comrades killed during a guerrilla campaign in Bolivia were reburied with military honors in a specially built mausoleum in the city of Santa Clara, where he won a decisive battle for the Cuban revolution.
It's time to go to Trinidad . In the evening enjoy the nightlife of Cuba.
Day 5
Trinidad, one of the oldest cities on the island, was founded in 1514 by Diego Velazquez. The time of the city's most rapid development was in the 18th and 19th centuries. At one time Trinidad was the world's largest sugar production center. The city was rich not only from exports, but also from smuggling and the slave trade.
Trinidad is stunning with an authentic colonial atmosphere, as if time had stopped in the city. The rush here seems pointless. We greedily absorb this atmosphere to take at least some of it with us.
Today we visit the Valley of Sugar Mills and take a walk around the outskirts of Trinidad.
Day 6
Today we have a long drive to Viñales. The Viñales Valley, with its densely forested hills and limestone rocks of different shapes, is one of Cuba's most magnificent natural phenomena. Surrounded by the Sierra de los Organos mountains, the valley is 11 kilometers long and 5 kilometers wide. This amazingly beautiful place is located in the province of Pinar del Rio where 70% of Cuba's tobacco is produced.
We stay at a guest house.
Day 7
Wake up, breakfast. Gather for a horseback ride through the Valley of Silence in Viñales National Park. We'll see the town center and go to the local caves.
Day 8.
Getting ready for the sea. We visit Cayo Hutio – the Gulf of Mexico awaits us!
Except for a small ranch-style restaurant and a snorkeling spot, Cayo Hútio still looks pretty much as it should, and its white sand and azure seas take us back to the time of the British and French pirates who roamed the waters of the Caribbean looking for adventure and easy pickings.
After a swim, we return to our guest house.
Day 9
Early rising. Let's get ready. Say goodbye. Departure back to Havana.
Arrival in Havana, check in to guest house. Time for a farewell dinner.