Tours in Hurghada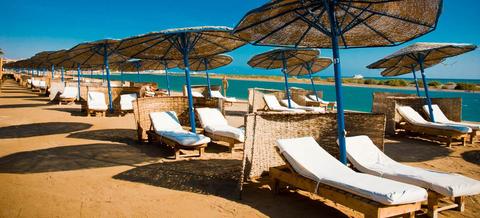 Tour packages and special offers to Hurghada from Moscow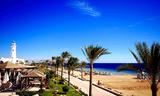 September – from 75 580 rubles for all
October – from 99 503 rub.
November – from 90 655 rub.
December – from 75 556 rub.
January – from 92 759 RUB for everyone
Hurghada – Egypt´s oldest resort
Tour in Hurghada – it's immersion in a world of exciting tours, serene beach relaxation and vacation shopping. Buy tours to Hurghada at a reasonable price all year round: the cost of recreation in Egypt's oldest resort depends on the category of the hotel and the location of the complex.
Tours in Hurghada
For the traditional flavor of Egypt should go to the area of El Dahar, where tourists are waiting for the original streets, authentic shops and institutions of the historical center. In this bustling and crowded area it is easy to get lost and even easier to be energized by the multifaceted Orient. If you go from Hurghada to El Gouna, you can visit the Venice of Egypt. It is not for nothing that this city is lined with dozens of canals and cozy streets.
The most popular among tourists excursions to the iconic landmarks:
Cairo – Africa's largest city and Egypt's capital – a colorful place to shop, visit the Sultan Hassan Mosque and the Giza pyramids;
Alexandria – this port city can be reached as part of a cruise on the Nile, which will be remembered not only for its stunning views, but also a trip on a real feluga;
Luxor – the capital of ancient Egypt, and now – the center of tourist attraction, combining countless temples "City of the Living" and "City of the Dead.
Entertainment in Hurghada
A trip to Hurghada is rarely limited to beach idleness: young people can spend days and nights here in bars and clubs, and family tourists for active and water sports.
The resort is famous for its dozens of well-appointed beaches, which, however, are available only to hotel guests or those who are willing to pay for admission. Soft as chalk sand, warm Red Sea and impeccable infrastructure make the rest here an unforgettable pleasure. This is why tours to Hurghada are so popular with tourists with children.
In Hurghada, there are a few dozen diving schools, where you can learn the basics of diving, so as soon as possible to go on a date with the colorful underwater world. Among the varied restaurant list of the resort, even the most austere gourmet will find a place to his liking.
How to choose and buy a tour to Hurghada
4 and 5* hotels with landscaped areas and their own beach area prevail in the resort, but there are also budget "triplets", the level of service and comfort which will allow a full-fledged vacation. Breakfast is included in the majority of hotels. Large hotel complexes are working on "all inclusive" and "ultra all inclusive" system, guaranteeing carefree time for everyone who chooses this relaxation format. The best time for a vacation is from May to November. Although many Russians prefer to spend the New Year holidays here, it is not comfortable to swim in the sea during this time, and the cold winds can spoil the experience of the trip.
With the resumption of air links with Egypt, direct flight tickets began to sell up like hotcakes: the more so that the prices of tours to Hurghada in 2021 beckon with their affordability. Craving for Russian tourists Egyptian hoteliers and restaurateurs are happy to open its doors to visitors.
Therefore, travelers need only study the service offers Onlinetours to get a ticket for the best price in a hotel, spending time which will be remembered for attentive service and a special atmosphere. However, before you start searching for a tour from all tour operators, it is worth studying the map of Hurghada and making a selection of the best hotels. Reviews of real visitors and photos of the complex will help to make the right choice that will meet the vacation expectations of the tourist.
Hurghada
Last minute tours and packages to Hurghada flying from Moscow
Tour includes accommodation in the hotel, meals All Inclusive, flight, trip to 5 nights, tour operator Anex Tour
it includes hotel accommodation, food All inclusive, flight, 7 nights trip, by ICS Travel Group tour operator
it includes bed and breakfast, flight, 7 nights trip, tour operator ICS Travel Group
it includes bed and breakfast+dinner, flight, 7 nights trip, tour operator ICS Travel Group
it includes bed and breakfast, all inclusive, flight, 6 nights trip, tour operator Biblio Globus
Minimal prices for holidays
The Red Sea is considered one of the most beautiful seas in the world. The crystal clear water, rich flora and fauna, wildly shaped corals really impress. The most popular resort on the Red Sea is Hurghada, which is not inferior to the splendor and luxury of sea beauty. Tours in Egypt in El Gouna, Tabou or Hurghada are a great opportunity to fully relax at any time of the year, which has already appreciated the residents of Moscow, as well as other cities and countries.
Beautiful dry typical Egyptian climate contributes to the incessant flow of tourists to this resort. Even in the hottest day, rest is comfortable, the heat helps to transfer the pleasantly caressing body sea breeze. And gentle and warm sea hospitably invites to take a refreshing dip in its waters, go scuba diving or surfing.
Not so long ago Hurghada was no more than a humble village of fishermen, until the 80s. However, gradually built a comfortable and fashionable hotels and hotels, most of them – just an ideal place for a family vacation.
Today, tours and excursions to Hurghada are popular with tourists from around the world, and those who have already been to this luxurious resort, not stingy with rave reviews about the time spent on the beaches of the Red Sea.
Entertainment and attractions.
Due to the mild climate of Hurghada, permits at this resort can buy without fear, even those tourists who are highly susceptible to changes in climatic conditions. Optimal for bathing the water in the Red Sea has not only a pleasant time on the beach, but also to improve the weakened body of the city life.
The main attraction, which must arrange a tour for everyone who bought a tour, is the Coptic Church, located in Downtown. The Temple of Egyptian Coptic Christians also deserves a tour.
Fans of active recreation when choosing a tour from Moscow and not only will certainly be interested in reviews of tourist entertainment. And there is a lot to do here! In addition to the above-mentioned surfing and diving, actively developing sailing, deep-sea fishing, scuba diving, which turns into a fascinating unforgettable adventure. Entertain tourists and the rarest representatives of fauna of the resort: water snakes and urchins, turtles and moray eels, as well as the abundance of unusual coral fish. By the way, to explore the wonderful underwater world of Hurghada is not necessary to buy special equipment. Underwater boat "Sinbad" will give a flurry of emotions caused by diving in the waters of the Red Sea, where through the portholes you can peep at the life of sea creatures.
Full and vibrant evening life at the resort. Discotheques and restaurants, casinos and shows of famous dancers – this is just a part of what awaits tourists. The famous fountain show with light music in the Golden 5 hotel. Well, of course, those who chose a trip to Hurghada, read reviews about the legendary Palace of a Thousand and One Nights, where you can become a spectator of the most fascinating daily show depicting the life of Egyptians in the era of the pharaohs.