Europe's Top 10 Beaches that Boggle the Mind
Paradise beaches exist! With soft sand, turquoise waters and lush landscapes. To relax there, and even under the sound of waves crashing on the shore – a real pleasure. And the best part is that you don't have to go far away for them, because many of them are in Europe. Today we will tell you about the very best of them!
Friends, we remind you that we have a super handy app for iOS, which is available in the App Store
Download, try it out, and leave your feedback!
Jaz Beach, Montenegro
If you're looking for the perfect, relatively secluded place to relax with kids, Yaz Beach is the place to go. This is one of the few sandy beaches in Montenegro (but closer to Budva, fine and coarse pebbles prevail). Entrance to water is smooth and the sea warms up quickly.
Since you can get from Budva to here by bus for €2 or by cab for €5, it is not usually very crowded.
Sun loungers and parasols are not free, but you can be accommodated without them. There are showers with fresh water, a few cafes and toilets nearby. As for water activities, you can rent ATVs and catamarans.
Peniche, Portugal
The town of Penisi is on the west coast of Portugal. It will suit those who like to sunbathe and go on excursions. There are enough interesting sights here.
However, Peniche is attractive first of all because of its long sandy beach. People come here from all over Portugal to catch the perfect wave. In Penichey it is very windy and this attracts surfers, windsurfers and kite surfers.
© depositphotos
Rondinara Beach, France
This quiet cove can be reached from Porto Vecchio and Bonifacio by car (parking near the beach costs €5). A wonderful place with fine sand and azure sea, surrounded by blue cliffs. For more than a year Rondinara is included in the top of the most beautiful beaches in Europe.
Half of the beach is paid, and the other half does not ask for money for accommodation. From here you can go on a boat trip, during which you rest your soul.
Porto Vecchio is 60 km from Ajaccio airport.
Cala Goloritze, Italy
This is not just a beach, but a real national monument of Italy . And this is not a joke, because in 1995 it was really awarded this title. A small beach with snow-white pebbles is surrounded by rocks, so only the most courageous can get here. It is strictly forbidden to pick up pebbles and approach by any ship closer than 300 meters from the shore.
The water is crystal clear, but almost immediately there is a sharp drop-off. The depth reaches 30 meters, so, here it is – a real paradise for divers and just fans of snorkeling.
The best way to get to Cala Holoritse beach is by sea, disembarking in the nearby cove. The second option is on foot. From Bauneu, take a car in the direction of Su Porcheddu bar. Leave your car there at the parking lot (€5 per day) and walk down to the beach. It takes about 1,5 hours to walk from the mountain and about 2-2,5 hours to walk back. Yes, long, but fortunately the views are fantastic.
Bantam Beach, UK
Bantham Beach is located in the small village of Bantham, UK. This wide sandy beach will appeal to those who crave solitude and thrills. There's a surfing academy by the beach, and Britain's surfers hone their skills on the waves. But you can't swim or bathe your kids here in peace – it's always windy in Bantam.
Sandwood Bay, Scotland
Here in the north-west of Scotland you won't be on holiday on a windless holiday either. But those who choose Sandwood will be lucky enough to bask in pink sand and feel the breath of the sea on a secluded beach.
Cala Macarelleta, Spain
The picturesque beach of Cala Macarelleta is located in Menorca and has long been considered one of the most beautiful in Spain. But you have to keep in mind that it is beloved by nudists. You do not have to undress, of course, but you must be prepared for it. And, perhaps, it is very easy not to pay attention to topless vacationers, when around the white sand and bright turquoise sea.
Voutumi, Greece
Antipaxi is a tiny Greek island whose main attraction is the long and wide beach of Voutumi. This sandy paradise, surrounded by green cliffs, is definitely worth the trip here. Moreover, there are quiet and cozy restaurants nearby, where you can try extremely tasty local wine.
Curonian Spit, Lithuania
We have recently noted the beauty of this place, and we tirelessly repeat it again and again: the Baltic is wonderful. The Curonian Spit and the adjacent resort town Neringa is a real gem with a dense forest, near which a long sandy beach stretches. It is equipped with everything you need (stalls, showers and toilets), but most importantly – the Curonian Spit is so endless that it seems that the few bathers may not even cross it.
Vik Beach, Iceland
The highlight of this beach is the black sand. More than once travel experts have recognized Vik as one of the most unusual and beautiful places on the planet. Let the cold and ever-choppy sea does not allow a swim, but this beauty will always remain in the memory.
Top 15 the most beautiful beaches in Europe
Popular and idyllically secluded, wild and equipped with everything necessary for quality recreation. Those that will appeal to the tireless traveler, the adventurous sportsman, the responsible family man, the incorrigible romantic or a couple in love. What are the best beaches in Europe?
Plage de Palombaggia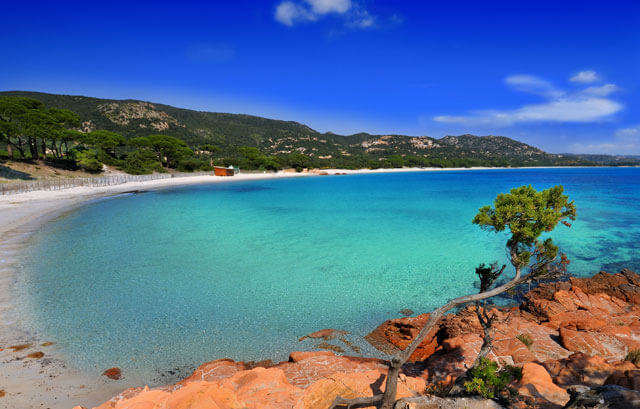 The most famous and best beach of Corsica is located in France, in the town of Porto Vecchio, on the southeast coast. The two-kilometer coastline with fine golden sand is surrounded by mountains and pine forest, in which you can hide from the hot sunlight. It's a paradise of clear turquoise water, pink porphyry boulders, national color and a wide variety of activities, including boat trips to the islands of Cerbicales and Lavezzi. Children often come here – parents love the cleanliness of the beach and the gentle slopes to the water.
Elafonisi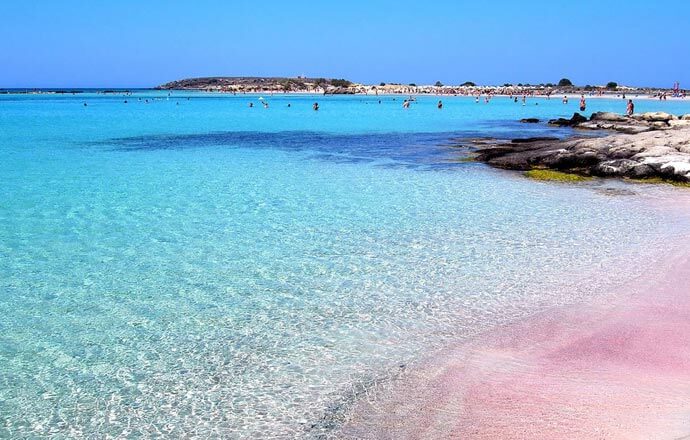 A beautiful beach with pink sand, the jewel of the island of the same name and of the whole Crete. You will find it southwest of the beautiful town of Chania, after visiting the white stone monastery of Panagia Chrysoskalitissa. As Elafonisi is in a protected area, the beach has just the bare necessities, like umbrellas and loungers, showers and toilets, small cafes. But it offers crystal clear warm water and the coast, which because of the tiny fragments of shells, seashells and corals is now a delicate peach, now a lilac.
Spiaggia dei Conigli (Rabbit Beach)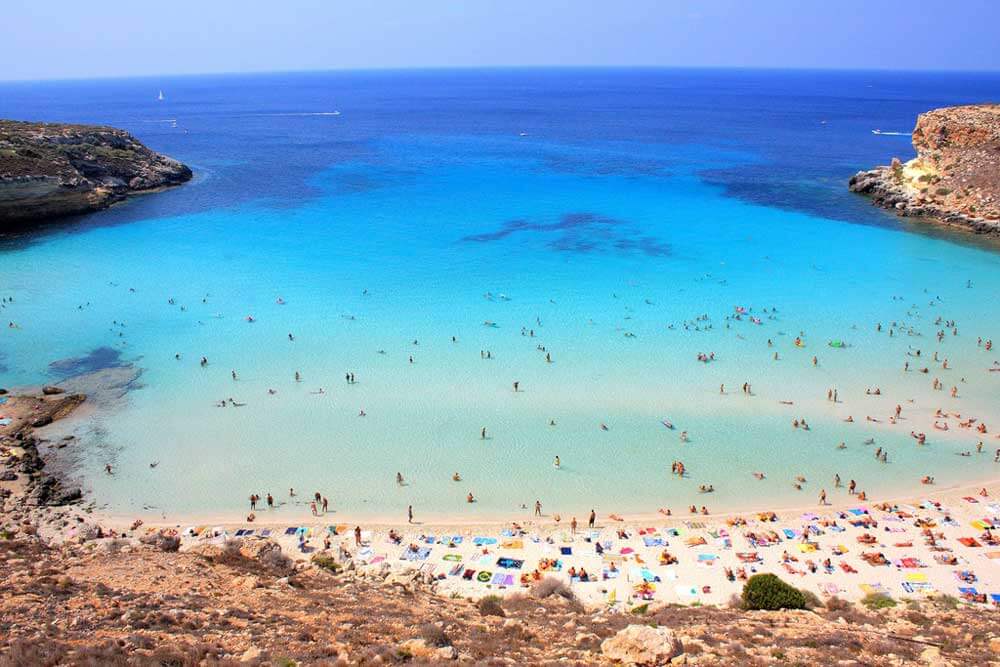 The beach on the Italian island of Lampedusa (south of Sicily, between Malta and Tunisia) is repeatedly recognized as one of the most beautiful not only in Europe but also on the planet. You can reach it only by sea, but the remoteness from civilization, the impressive landscape, the abundance of coral reefs, soft sand and amazingly colored water are worth it. Spiaggia dei Conigli attracts nature lovers, scuba diving fans and those looking for a peaceful and relaxing holiday.
Playa de ses Illetes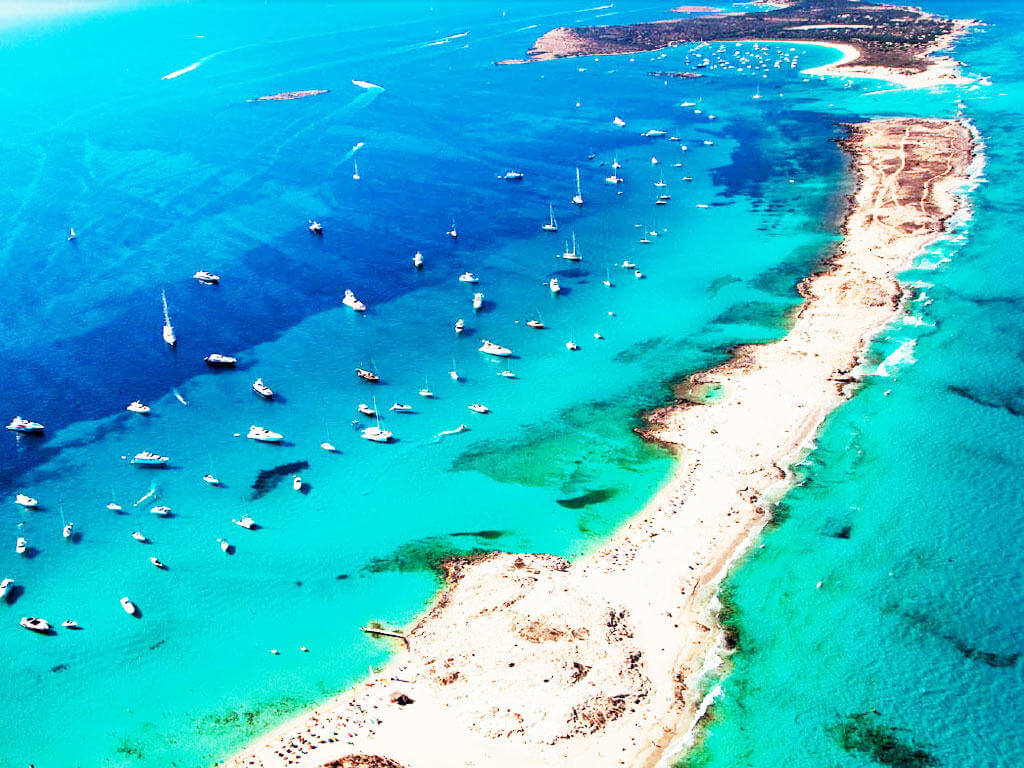 The beach, which is located on the quietest of the Balearic Islands Formentera, can be reached by ferry from Ibiza, crossing the road from the port by car or bike. The reward will be a protected location – a beautiful beach with silvery sand and gently blue waters of the Mediterranean Sea. It is always crowded, so regulars recommend spending time on the boat. Formentera is inferior to Mallorca, Menorca and Ibiza in terms of infrastructure, but near Playa de ses Illetes there are many good hotels and fish restaurants.
Cala Mariolu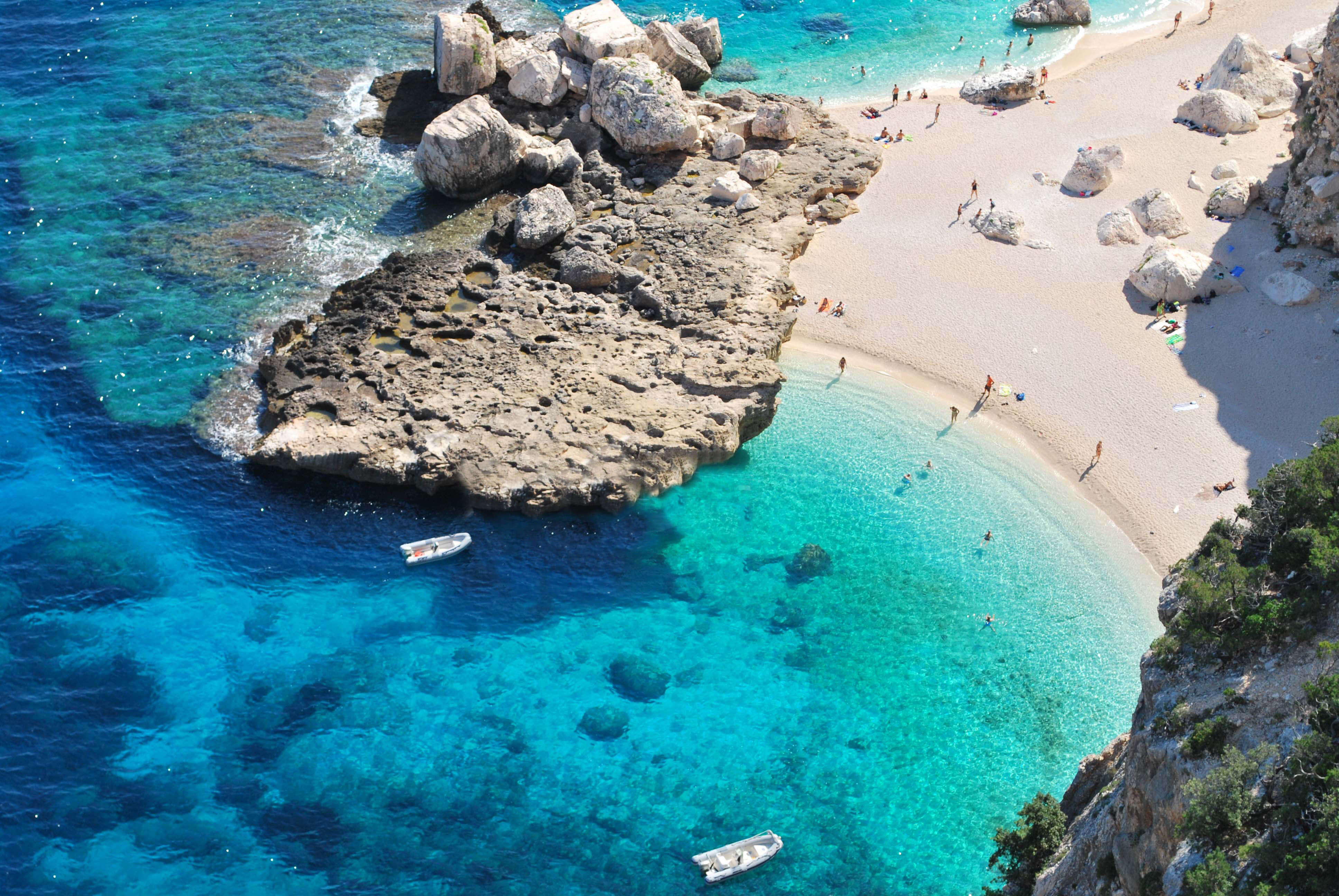 Mariolu Bay is located 50 km away from the Gennardentu National Park with its mountain lakes and snow-covered peaks. The small Italian beach, surrounded by brutal cliffs, is reached by boat or private ship that regularly leaves from the port of Cala Gonone (seaside town in Sardinia). This tropical idyll is memorable for its smooth white marble pebbles – on the shore they appear pink, but in the water they shimmer in millions of shades. It's quite shallow, so holidaymakers often take their children with them.
Falésia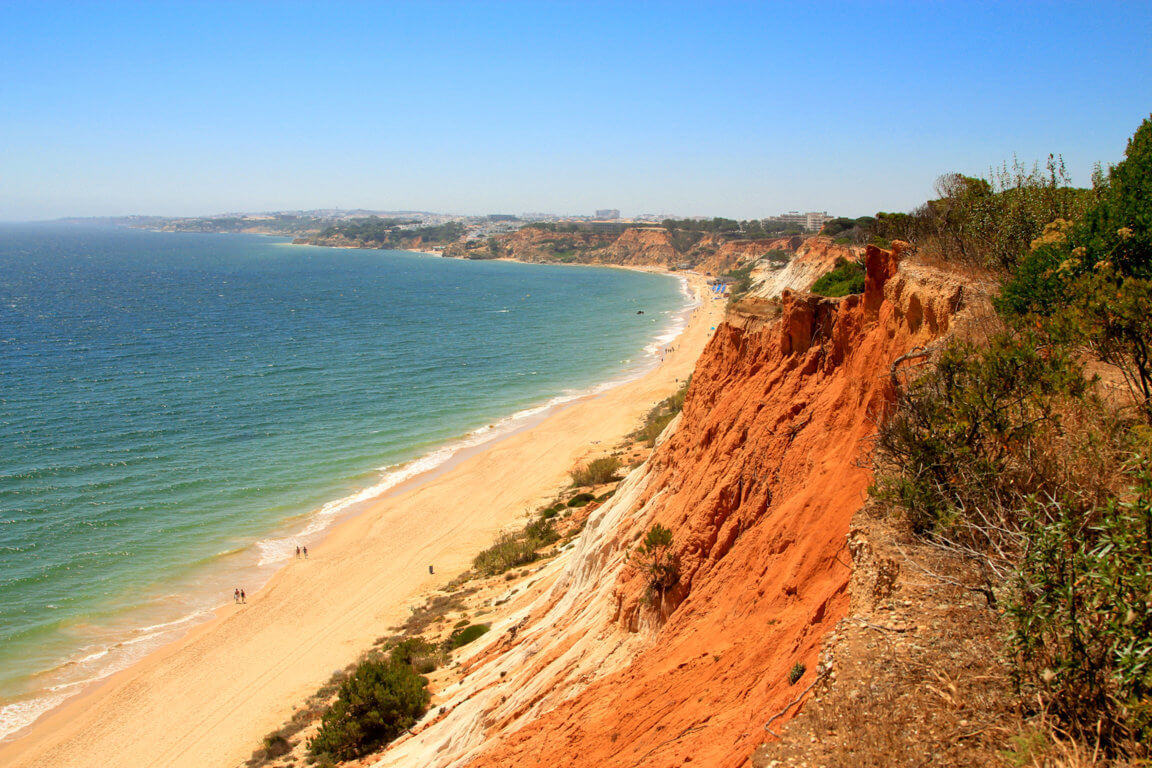 Rating of the best beaches in Europe is difficult to imagine without this section of the southern coast of Portugal. The main advantages of the beach – a small number of visitors, fine sand and picturesque coastal cliffs all shades of ochre, steeply descending to the ocean. Its turquoise waters and clear skies are a magnificent frame for the endless layers of cut rock. Add to this the clear air, purified by sprawling pine crowns, beautifully warm water, many bays for secluded recreation, walking distance to hotels and transport stops.
Iztuzu (turtle beach)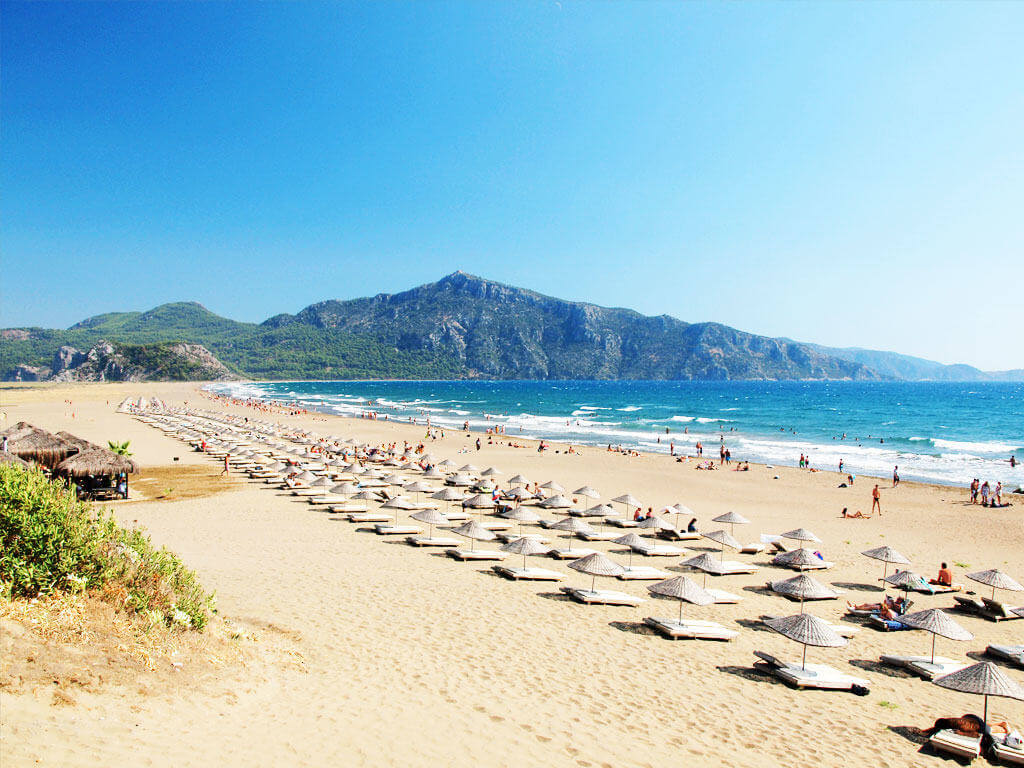 A beach in the Turkish province of Mugla has been a nature reserve since 1988. The nearly 5 km long sandbar is a habitat for Caretta Caretta turtles and blue crabs, so there are no hotels, stores or residences along it. To get to the beach, equipped with everything you need for recreation, you can take a yacht from Dalyan pier or a minibus from the town of the same name. After sunset and until morning Iztuzu Beach is closed, which is dictated by the desire of authorities to maintain harmony between the thousands of tourists and the delicate ecosystem.
On a side note: For a selection of the best beaches in Turkey, see this page.
Spiaggia della Pelosa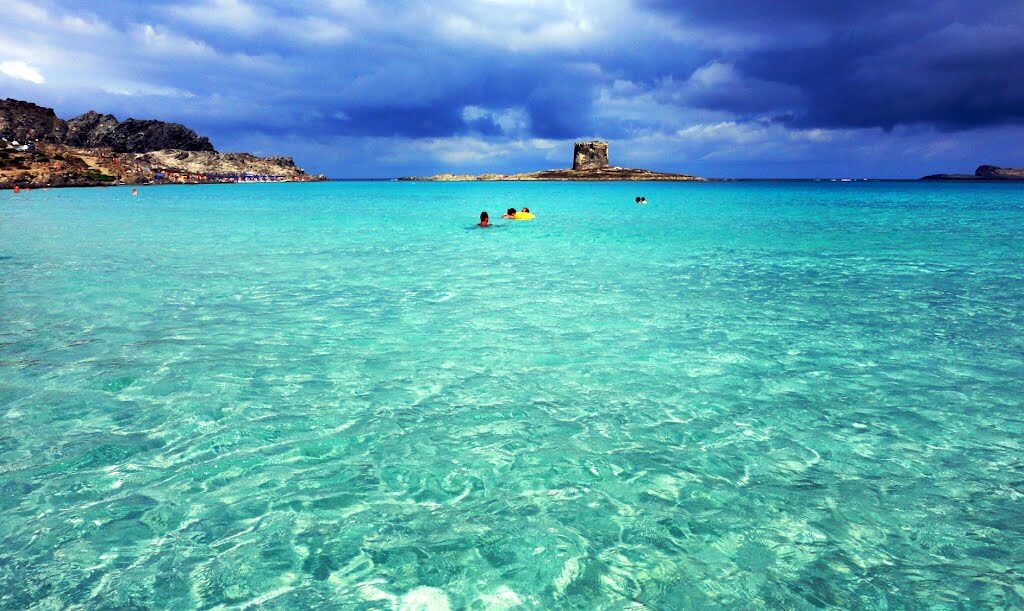 A beautiful beach on the shore of the Gulf of Asinara in Sardinia, a landmark in Stintino, surrounded by cozy hotels and villas. It is one of the best sandy beaches in Europe with azure sea water, shallow depths and advanced infrastructure – sun loungers, umbrellas and boats are available for rent and local restaurants and cafes invite for a delicious lunch. Spiaggia della Pelosa is protected from strong winds by the surrounding islands, so a pleasant holiday in the European Caribbean is guaranteed at any time of year.
Praia Da Rocha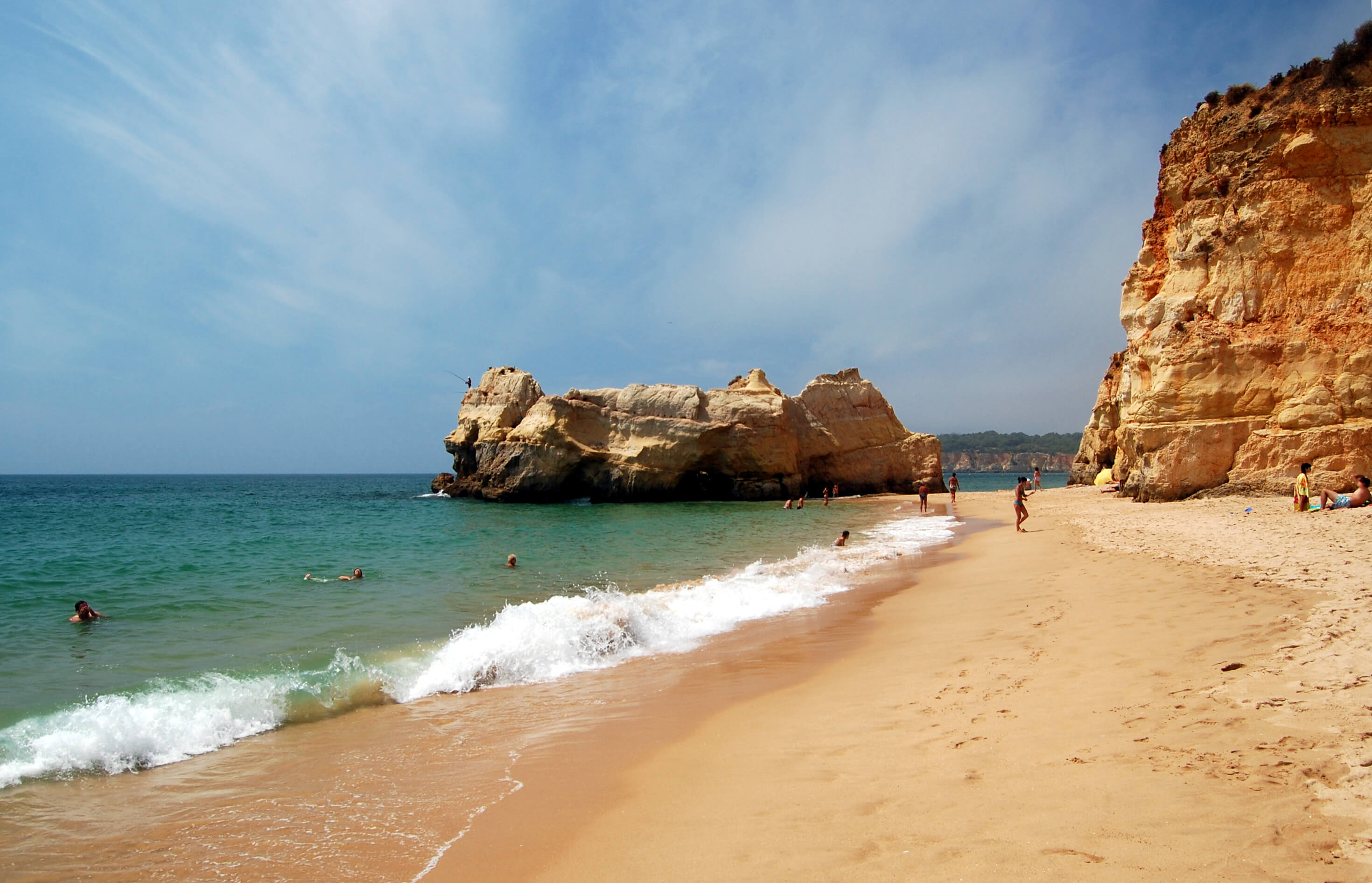 The most famous Portuguese beach is located in the resort town of Portimão. It is famous for its long and wide sandy strip surrounded by cliffs of incredible shapes. The entire beach infrastructure is located on comfortable wooden walkways, and hotels, bars, cafes, restaurants, discotheques and casinos are open by the road that skirts the promenade. The ocean is mostly calm and warm, and the shore has everything you need for volleyball, soccer and basketball games. Praia Da Rocha is a real holiday for those who are in love with Portugal's vibrant atmosphere and nature that has preserved its pristine nature at the edge of Europe.
La Concha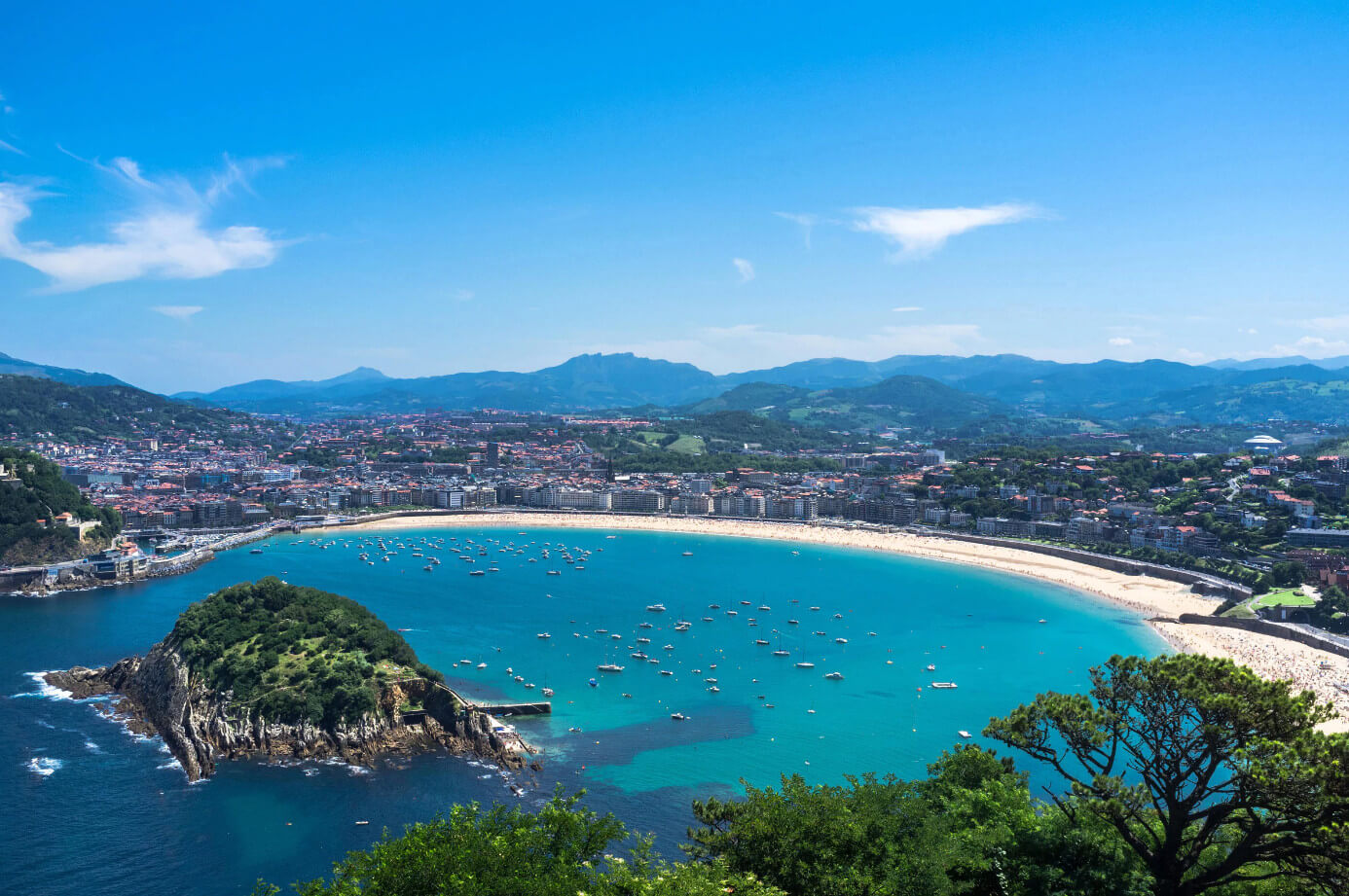 This sandy beach got its name from the Spanish word for "seashell". It is her shape exactly repeats the bay of the same name. La Concha belongs to the city of San Sebastian and is a prime example of how perfect a vacation spot can be by the Atlantic Ocean – even in winter, when its waters are cool enough, you can find here fans of swimming. You'll find a beach of soft sand and peaceful views between the fish port and the rocky ledge of Pico del Loro, beyond which is Ondaretta Beach.
Fig Tree Bay Beach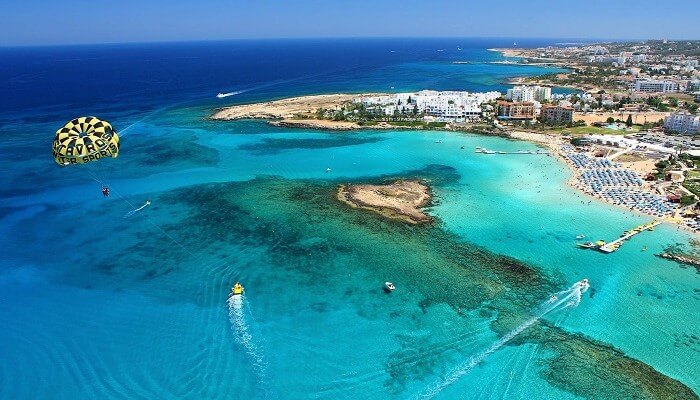 If you find yourself in the southern part of Cyprus, be sure to visit Fig Tree Bay Beach. It is located in Protaras, a small resort village in the Paralimni municipality of Famagusta. Fig Tree Bay Beach pleases with clean beaches and excellent conditions for children's recreation, soft and light colored sand and elaborate infrastructure – cabins for changing, sunbeds with umbrellas and polite service personnel. Not far from the beach is an ancient fig grove, which blooms in spring and fills the air with delightful aromas.
Kleftiko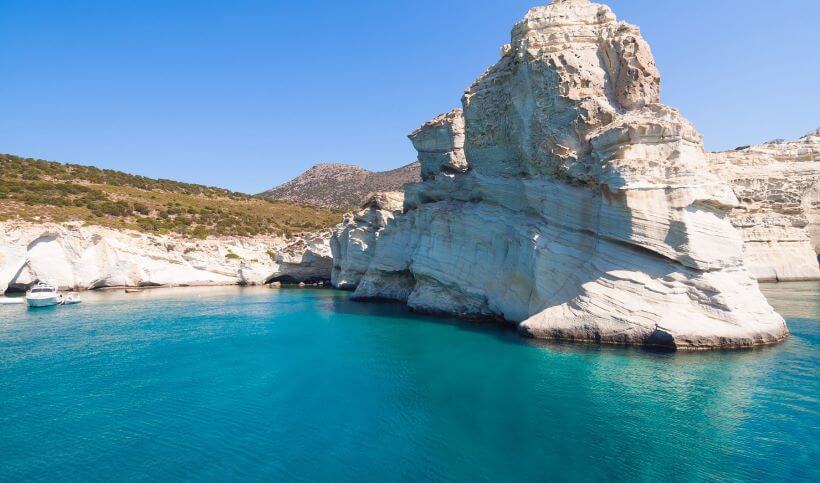 There is a very beautiful wild beach in Greece, on the island of Milos, which is almost impossible to reach on your own, it is better to hire a boat, which quickly passes over the high steep cliffs. Kleftiko is not in the ranking of the best for nothing – it is a dream for those who like to relax away from the busy resorts, enjoying the pristine sand and aquamarine waters in peace and quiet. Near the coast towers famous Meteora cliffs, on the beach there are some real pirate caves – the whole environment breathes romance and adventure. The main thing is to bring everything you need, because Kleftiko Beach does not have any equipment.
Playa de Muro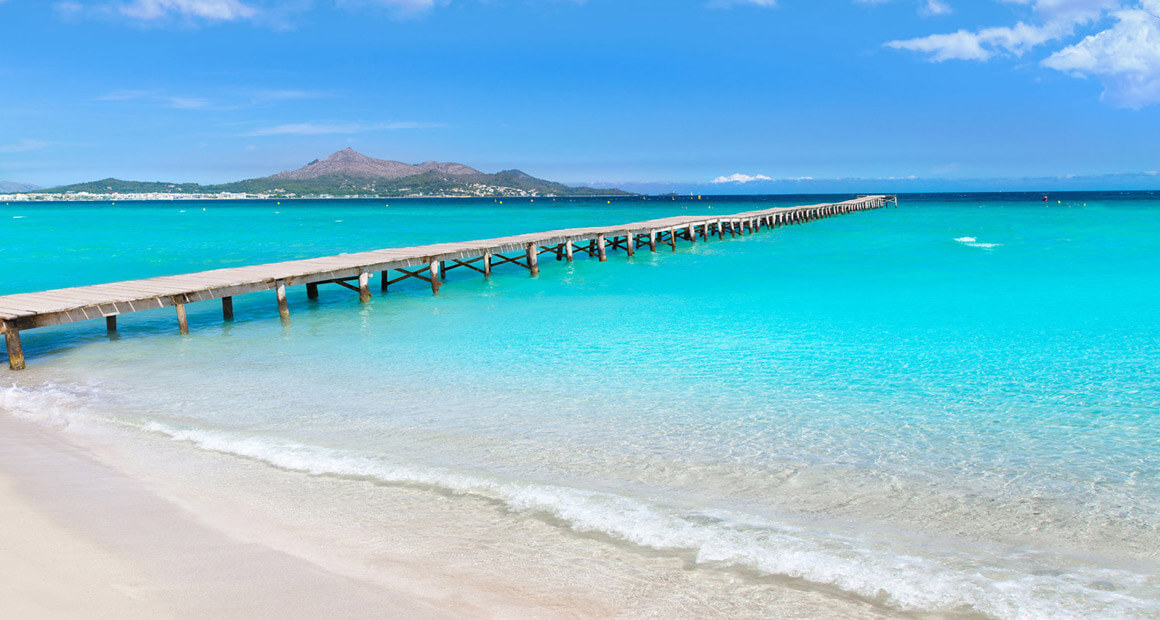 On the Spanish island of Mallorca (north of the municipality of Alcudia) operates a quiet beach about 6 km long and about 25 meters wide. The smooth entrance to the shallow water and microscopic sand made it ideal for parents with children. Playa de Muro Beach is divided into three parts: well-equipped due to the resort hotels western and middle, and wild Es Comu with untouched area, pines and junipers and sand dunes. Behind the beach is the Albufera Natural Park, where you can go boating, watch birds and try paella.
Fistral Beach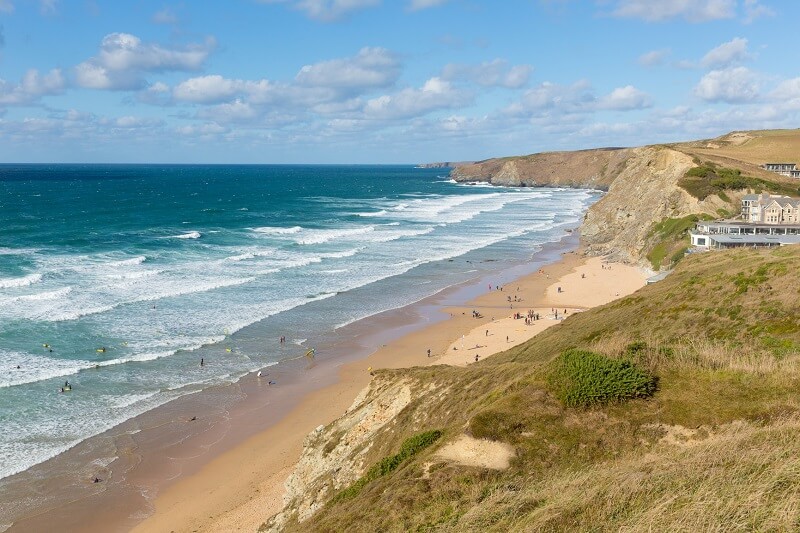 The name alone puts surfers in awe at this beach in the trendy seaside resort of Newquay, Cornwall, UK. The superb surfing area, which provides hollow waves from 6 to 8 feet high, is surrounded by high cliffs and sand dunes, familiar to all the enthusiasts who gather on the beach to catch their luck. Fistral Beach is the site of major competitions, and hotels, restaurants, cafes and stores are responsible for the convenience of athletes and tourists.
Agios Pavlos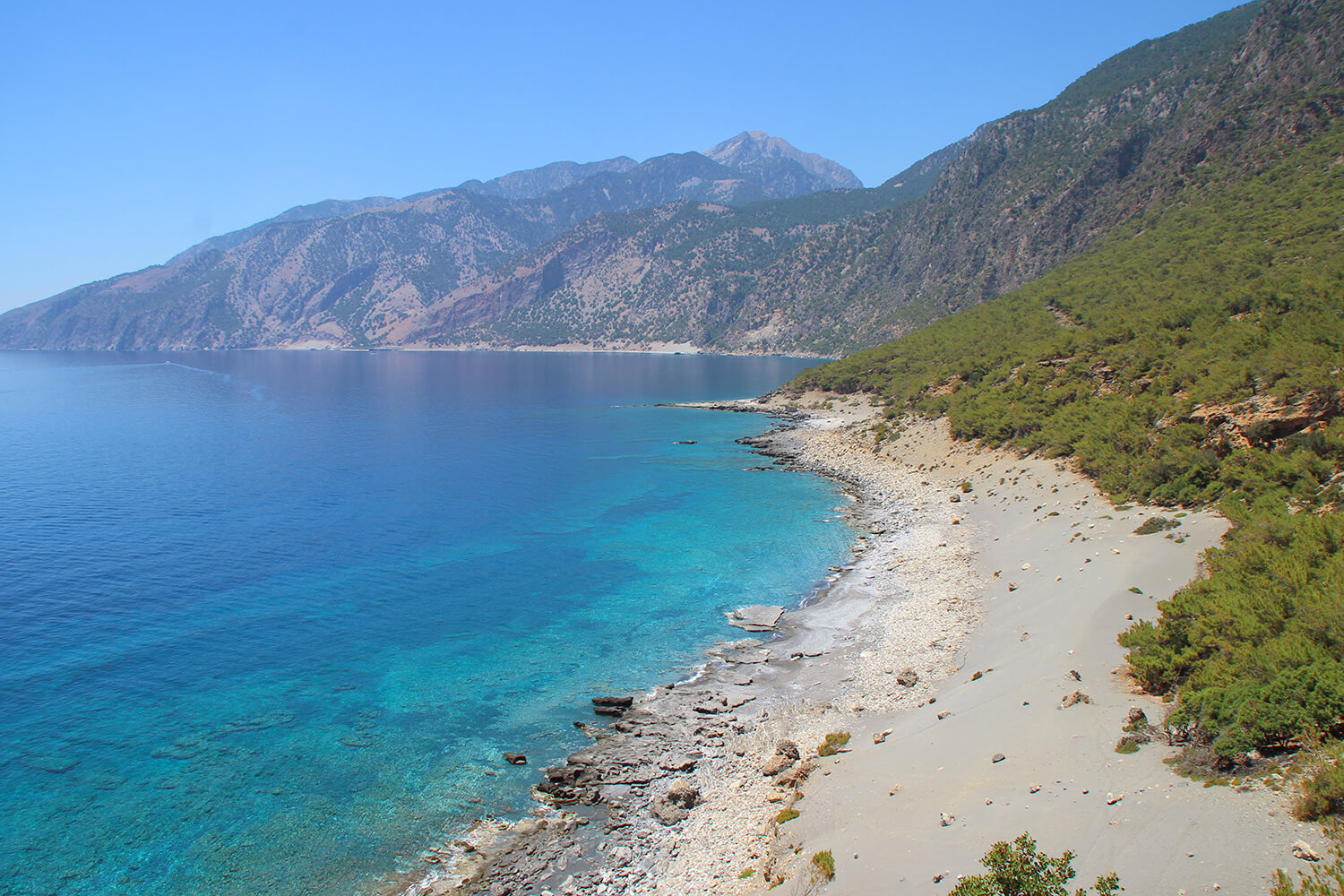 When listing the best beaches in Europe, we can't help but mention the Greek "Agios Pavlos", which got its name from the old Byzantine church of Crete. The hermit place with fine pebbles and beautiful water of rare purity sets the mood for relaxation and yoga practice. Near Agios Pavlos Beach there is a cool pine forest and a charming tavern, but the beach itself has no infrastructure, so mats and umbrellas will have to be brought with you. For a selection of the best beach spots in Crete, see here.
The best beaches in Europe are marked on the map below.
Video: overview and aerial movie of Elafonisi beach of Crete.
Author: Antonina Ivanko
Updated: 4 Mar, 2020 Greece is a state with more than…
Updated: 22 Sep, 2021 Turkey is the leader in the tourist services market in Greece…