Thailand's 8 Best Resorts
The state located in Southeast Asia has long been quoted by most vacationers as one of the best. Due to the diversity of opportunities, Siam can be visited all year round, even despite the so frightening "rainy season", which lasts from June to September. This period is characterized by low tourist traffic and high quality surfing. Below we look at the most famous and best resorts in Thailand.
1. Phuket
Phuket – the beach capital of Thailand, more than five hundred square kilometers of land connected to the mainland by three bridges. The island is suitable for all tastes – here you can stay with your family, spend a holiday with a noisy company or enjoy the secluded areas. Hotels, restaurants, stores, bars, grocery and food markets, developed infrastructure, as well as the splendor of white-sand beaches.
From November to March, Phuket enjoys dry weather with constant sunshine, calm seas and temperatures not exceeding 33 degrees. You can go on island tours, the water park, the zoo, visit the observation deck, ride the cable car, passing through the amazing jungle.
2. Samui
The best resorts in Thailand are always associated with the island of Samui, which is located forty kilometers off the east coast. You can get here by plane or by ferry. The beauty of nature, white sand and coconut trees – that's what awaits you here. Beach activities, including activities of an active nature – diving, windsurfing, volleyball or tennis. Instructors and rental of necessary equipment for all comers. The highest attendance of Samui is in the period from January to May, despite the higher prices, not in mainland Thailand. Excursions from here directly in the country is slightly difficult, which is justified by some remoteness of the island.
3. Phi Phi
Phi Phi – a resort secluded islands in Thailand, located at an equidistant distance from Phuket or the mainland (just over forty kilometers). Get here by ferry. If the main archipelago with a developed tourist infrastructure (Phi Phi Don) is suitable directly for accommodation, places like Phi Phi Le is more to meet the visual needs. The nature of the island looks so beautiful and unforgettable that it was the entourage for the filming of the movie "The Beach" with Leonardo DiCaprio. The best beaches in Thailand (Long Beach, Tonsai, Lo Dalam), nightclubs, massage parlors, markets, stores, bars – all present on the islands.
4. Pattaya
Pattaya is a great place for lovers of city beaches with loud parties. Coming here, do not count on the abundance of attractions or the possibility of a quiet, secluded holiday, which offers other top resorts in Thailand. The atmosphere of the eternal feast, a couple of hours drive from the capital, the possibility of accommodation with comfort on a low budget – all this about Pattaya. Tourist infrastructure is aimed at preferring urban entertainment – bars, restaurants, discos, hotels of all tastes and choices, nightclubs. Many firms specializing in excursions offer a wide variety of trips at different prices.
5. Krabi
Krabi is a relatively new (compared to the rest) resort in the country, which is a group of islands with developed infrastructure to suit all tastes. There are beaches for relaxation, cliffs and cliffs with palm groves for active entertainment, as well as catching exotic fish, diving with an instructor in the crystal-clear waters, night markets and visits to national parks. Accommodations in Krabi range from lavish five-star hotels to modest cozy hostels. In between sunbathing, you can go to hot springs or magnificent waterfalls, as well as, after climbing a thousand and two hundred steps, visit the famous temple of the "Tiger Cave.
6. Ko Chang
"Elephant Island" is a literal translation of the Thai word for this place. A tropical secluded island, most of which is covered with jungle and thickets of mangrove forests. The temperature even at night here does not drop below 25 degrees, the water – not below 28. Most hotels located in Chang, belong to the expensive, with a large area, its own pools, parks and a lot of attractions. However, if you want you can find inexpensive guest houses or bungalows. The beaches are mostly wild, not yet "inhabited" by many tourists, due to the relative newness of the resort.
7. Hua Hin .
Less than two hundred kilometers separate this ancient Thai resort from the capital. The name in translation sounds like "stone heads," which is derived from the rocks scattered along the coast. Here are the official meetings of the Government of the Republic, as well as the residence of the royal house, so good infrastructure, comfort and safety is guaranteed. In Hua-Hin tourists waiting for a clean sea and beaches with white, soft sand. In addition to passive recreation can do water skiing and motorcycling, surfing, diving, kayaking. The island is suitable for everyone, from singles seeking solitude for meditation to family groups and noisy companies.
8. Bangkok
Of course, the capital city couldn't be more among Thailand's top resorts. Bangkok is often called the "Venice of the East", thanks to a complex system of canals cutting through the urban area, thanks to which you can comfortably and quickly enough move to the right places. Traditions, culture of the country – it is impossible to get acquainted with them without visiting the main megalopolis of the country, where tourists are waiting for thousands of hotels, an unimaginable number of attractions (from the Royal Palace to four hundred temples, from the aquarium and safari park, to the national museum), thousands of places of cultural and leisure activities, shopping and, of course, a variety of leisure.
How to choose a resort in Thailand: 7 best destinations
It is believed that in summer there is nothing to do in Thailand because of the rainy season, but this is not true. In many resorts it is the best time to vacation. We offer a review article about resorts in Thailand, allowing you to weigh the pros and cons
It is traditionally believed that the summer in Thailand is the rainy season, and at this time of the year you should not go there. Indeed, during this period the humidity increases significantly, but do not forget that Thailand is a big country, so the climate in different parts of the country is much different. So if in June-August you should not go to Koh Samui and Phuket, it does not mean that you should not try to roll in Chiang Mai, Pattaya or the island of Phangan.
Resort
When to go
Prices
How to get there
For Whom
July, August, November – April
has its own airport, but tourists are usually taken by bus from Bangkok (2 hours).
For those who want to save money, have fun, and do a lot of shopping for cheap things
own airport (direct flights)
for those who prefer luxury travel
own airport (with a connection in Bangkok)
for those who like a quiet holiday
by bus from Bangkok (6-7 hours)
for romantic souls
July, August, December to April
by bus from Bangkok (12 hours), by plane from Samui, then – the ferry
for those who like to dance and party
own airport (with connections in Bangkok, Phuket or Samui).
For lovers of "wild" holidays and tropical nature
by bus or train from Bangkok (3.5 hours)
For those who prefer to have a rest "royally
Pattaya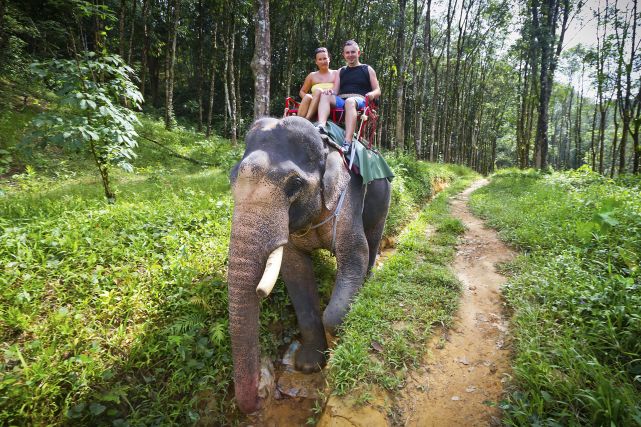 Undoubtedly, this is the most popular resort of Thailand – this is its advantage and misfortune. On the one hand, it has an extremely developed infrastructure and here you can find everything you need for recreation (beaches, bars, restaurants, stores, amusement parks, discos, spas, etc.), but on the other hand, about this treasure everyone already knows, so "in season" there are a lot of tourists. In general, Pattaya can be recommended to those who like active rest: you will not be bored here from dawn till dusk.
Pros of
The unique geographical location: a closed bay surrounded by mountains – you can go here almost all year round.
Knowledge of the local and English languages is not required.
Lots of bars, stores, strip clubs, etc.
Sex tourism is very well developed.
A lot of water entertainments: water bikes, boats, yachts etc.
Rich excursion program.
Cons
The most popular resort: "in season" a lot of tourists, including Russians.
Not the cleanest sea.
Service staff are already tired of tourists: true Thai hospitality is difficult to find here.
A lot of pestering and begging.
Phuket Island.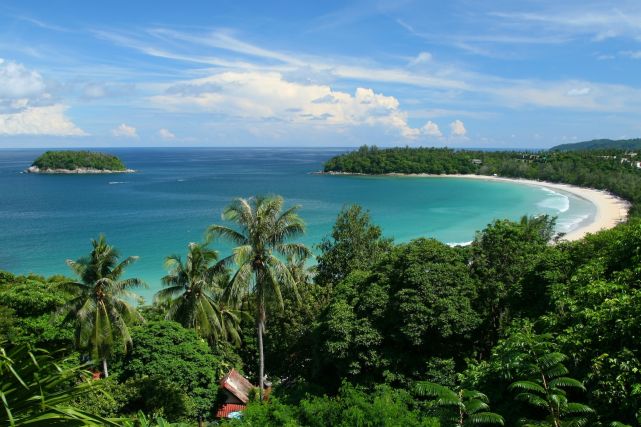 To hide away from the "shortcomings" of Pattaya, you can go to Phuket – another well-appointed, but more expensive resort. Attractions and attractions abound here, but the water and beaches are cleaner, and there is more space for each tourist. The best beaches are located on the west coast of the island: Kata, Bang Tao, Karon, and, of course, Patong.
Pros of
You can get a direct flight.
One of the most comfortable resorts.
Clean sea and white-sand beaches.
Excellent choice of hotels and entertainment.
You can go scuba diving and snorkeling.
Many attractions.
Cons
One of the most expensive resorts.
Samui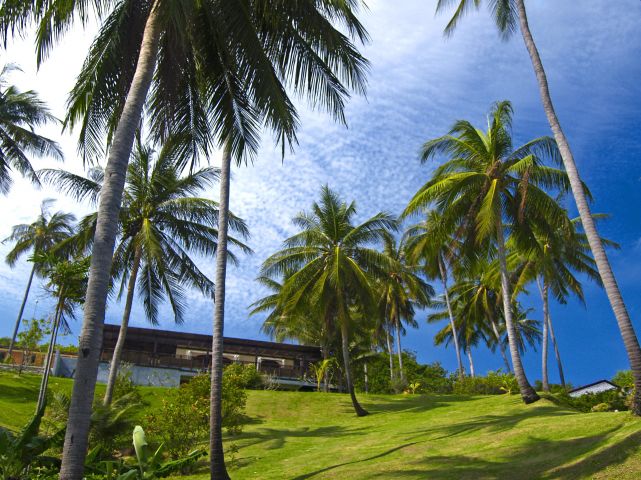 If you want to be alone with nature on vacation, lying on a white beach with a coconut in hand – the way to go to Samui. 20 years ago it was a pristine piece of tropical nature, now, of course, much busier, but still just as beautiful. Na Muang Falls and Ang Thong National Park, which includes 40 "wild", overgrown with jungle islands, it is interesting to go with children to the monkey theater, butterfly garden, snake or crocodile farm.
Pros of
White-sand beaches, clean sea.
Not so many tourists.
Almost "pristine" nature.
Many attractions, especially temples.
"Coconut paradise".
Cons
Almost no nightclubs and noisy discos.
Ko Chang Island
To get away from the rest of the world for a meditation or honeymoon, you can go to "Elephant Island," which is how the name of the place translates. Local fishing villages, Buddhist temples, jungle, rushing mountain rivers, majestic mountains and sunny sandy beaches are ideal for a harmonious holiday and search for the meaning of life.
Pros of
Incredibly beautiful scenery.
Clean sea.
Not crowded beaches.
You can go scuba diving and snorkeling.
Cons
Long commute.
Almost no attractions.
No major entertainment and shopping centers.
Pangan Island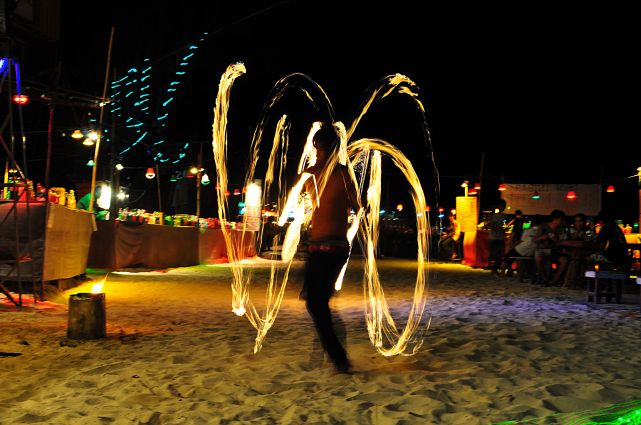 This place will please those who like to party, but already quite tired of going to Ibiza and Goa. Ten years ago here on the beaches of Haad Rin, settled the party Full Moon Party, which is now popular with all fans of disco and night opener-air. Every full moon on Pangan gathers thousands of fans of nonstop dancing and carefree fun.
Pros of
You can go in the summer.
The main party place, the famous "moon" parties.
Cons
Krabi Province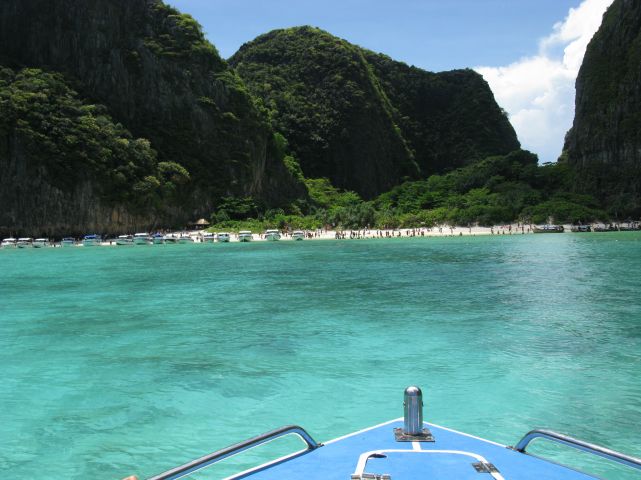 Krabi province – just a paradise for those who, like a crab, try to bypass all the benefits of civilization and prefer to climb steep cliffs, explore the seabed and wander through the caves. You can also walk through tropical forests among fast rivers, rushing waterfalls, and picturesque lakes in search of adventure and rare plants and animals.
Pros of
Wildlife, ecotourism.
A relatively young resort: there are not many tourists, and the sea and beaches are clean.
Cons
Hua Hin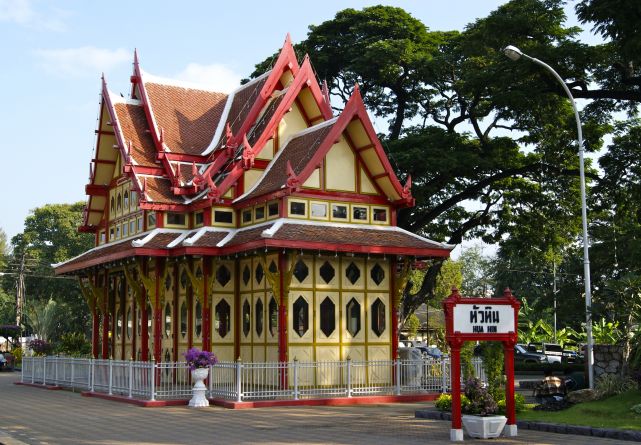 This resort is very different from the others: some will call it old-fashioned, and some will say that people with taste can rest in Thailand only here. Hua Hin – the oldest official Thai resort, which has long vacationed in the local nobility. It is full of luxurious hotels and golf courses, architectural monuments and natural parks that encourage you to take leisurely strolls.