Home of the lucky elephant: 8 places in Thailand where you can make friends with these giants
Asian countries such as India, Sri Lanka or Thailand often offer the unusual service of an elephant ride. However, not all people consider it ethical, because elephants are kept in captivity for the sake of entertainment. We want to tell you about 8 places in Thailand, where the rules allow to be friends with elephants, but not to use them.
In the resort villages and major cities of Thailand, you can often see a mahout with an elephant, who offers a ride on the animal for a reasonable fee. But it is worth knowing that unlike a horse, elephants are not designed for transportation of goods because of the peculiarities of their skeleton. Zoologists have proven that up to 15 years of age elephants have fragile bones, and any load on the back can lead to serious health problems for the animal. Only after 15 years of age bones become stronger, nevertheless the wise owners of elephants tie weights on the sides of the animal to reduce the load on the back. For these reasons, elephant riding is socially condemned, and there are several places where you can observe these animals up close, pet them, feed them, and make friendships without compromising their and your health.
Elephant Nature Park
This is a nature park that is considered to be the largest and most effective elephant conservation project in the country. It is located near the city of Chiang Mai and is home to several dozen animals that have been rescued by conservationists from working for tourists or in logging operations.
Photo: Eric Pasqualli / alamy.com
Elephant Hospital (FAE)
You can't get close to the animals in this place – it's how they protect vulnerable elephants from unnecessary worry and worry. But there you can find out how the animals are treated, how the staff rehabilitates elephants after stressful situations, and hear about new equipment that helps Thai giants regain their former health.
Photo: BSIP SA / alamy.com
Elephant Hills.
This is a small private sanctuary located within Khao Sok National Park. "Elephant Hills," as the name can be translated, simulates the atmosphere of a safari in Africa and offers guests to immerse themselves in the jungle, swim in the lake and interact with elephants and treat them to fruit.
Photo: elephanthills.com
The Wildlife Friends Foundation (WFFT)
The Wildlife Friends Foundation of Thailand has nine animal welfare projects around the country. Their elephant protection center is located near Hua Hin. There you can not only meet the elephants, but also try your hand as a volunteer: feed the animals, walk with them, bathe them. The center also takes in other rescued animals, from otters and monkeys to bears and tigers.
Photo: wfft.org
Elephant Jungle Sanctuary
This is the Elephant Jungle Sanctuary, which has branches all over the country, but its main center is in Chiang Mai. They have rescued more than 30 animals from abuse and work tirelessly to educate people about elephants, raise awareness of the problems associated with irresponsible tourism practices, and teach them how to respect these Asian giants. And there is also a village of the Padhaung people near the center, where women wear many rings around their necks. You can always stay overnight there and immerse yourself in the local culture. We told you about the tribe in this article.
Photo: Andreea Dragomir / alamy.com
The Happy Elephant Home
The Happy Elephant Home believes that friendship with elephants doesn't have to be sad or wary, and suggests spending a fun day with the animals. To start, the staff will ask tourists for a small favor: take off all their clothes and put on the national dresses of Thailand. This way the elephants won't be distracted by unfamiliar smells and will accept guests as their own. Visitors can not only feed, pet and play with the animals, but also bathe together in the small river.
Photo: Martin Gruber / alamy.com
Phang Nga Elephant Park
This is a private family park with only a few elephants, but they are all used to people and are happy to make friendly contact. Guests can learn about the animals and take unique pictures of the elephants in their natural environment. Interestingly, the park offers two options for visiting: a full day or a half day. They differ in that when you pay for a full day, tourists will arrange a master class on cooking Thai dinner, followed by a joint meal.
Photo: GIUGLIO Gil / alamy.com
Bun Lotta Elephant Sanctuary
It is located in Sukhothai and is an animal rescue center. An entire herd of gentle giants roam there, rescued from harsh conditions. A week-long tour is the most common way to combine elephant visits with a tour of Sukhothai, a historic city full of temples and historic buildings.
Photo: Craig Stennett / alamy.com
We talked about another unique elephant sanctuary, Chang Chill, in Chiang Mai in this article.
Photo by: Craig Stennett / alamy.com
Join our community on Telegram, we're already over 1 million people
National parks where you can see elephants in the wild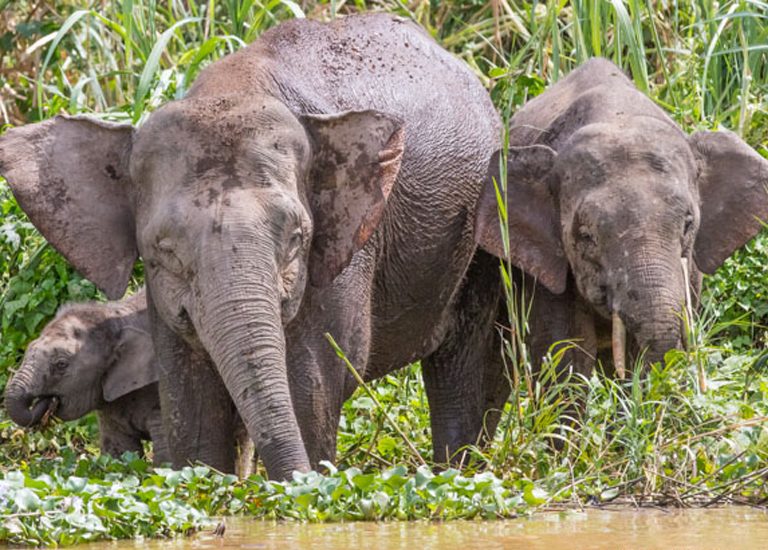 Elephants are breathtaking animals, so it's no surprise that wanting to see them alive is on most people's bucket lists.
The good news is that there are some amazing nature parks and preserves where you can see elephants in their natural habitat.
Here are 10 of the most beautiful places to see elephants in the wild.
1. Chobe National Park, Botswana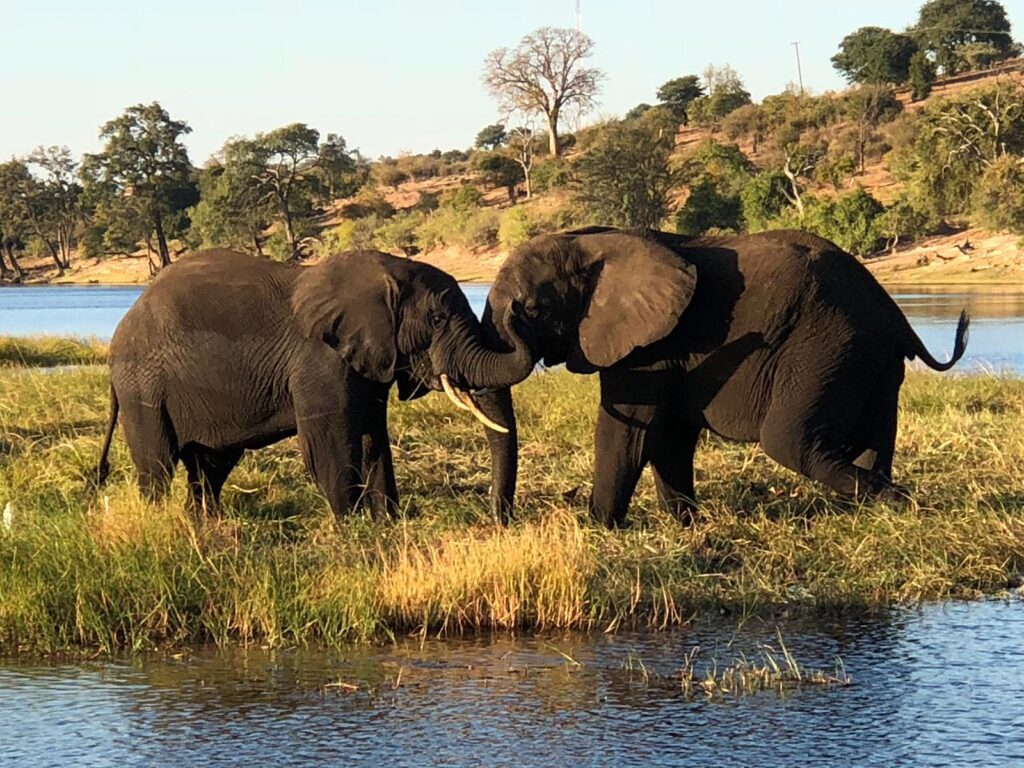 Located near the Okavango Delta, Chobe National Park is famous for its numerous elephant herds – it is not known exactly how many animals there are, but it is believed to be around 120,000.
The park is considered one of the best safari destinations in the Big Five.
2. Amboseli National Park, Kenya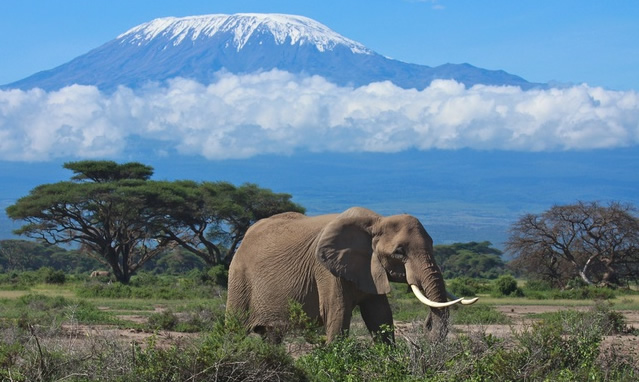 Given that this Kenya offers elephant viewing against the backdrop of the spectacular Mount Kilimanjaro, it's no wonder it's so popular with tourists and photographers.
The park covers about 400 square kilometers and is home to more than 1,000 elephants, which can be seen in wetlands, savannahs and forests.
3. Udawalawe National Park, Sri Lanka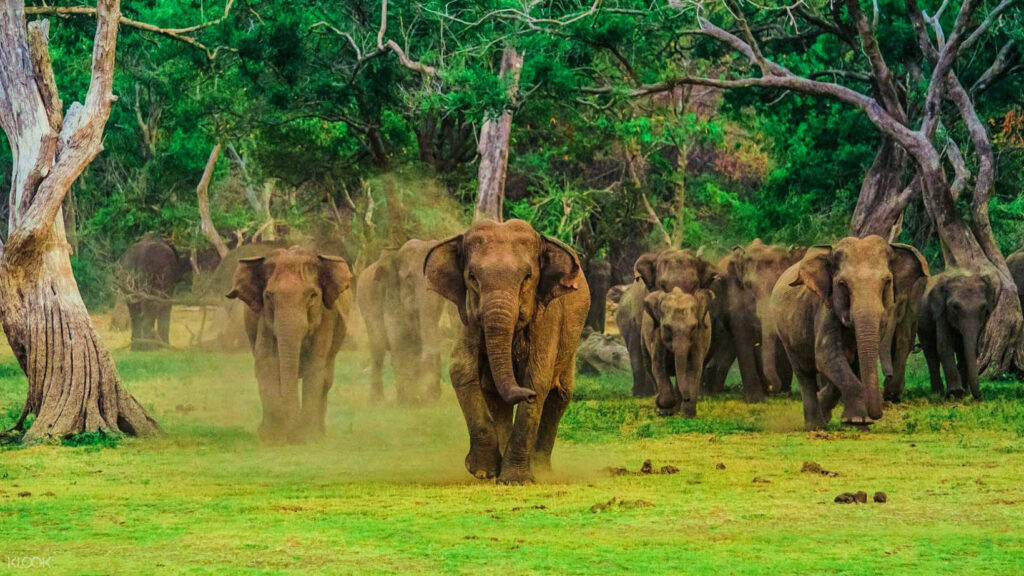 About 700 elephants live in this beautiful reserve, so it is quite popular with those who want to discover these wild creatures. It is also home to exotic birds and leopards.
The park is open year-round, but one of the best seasons for elephant watching is from October to January.
4. Addo Elephant National Park, South Africa
There are more than 600 elephants in this picturesque South African park.
Despite its name, the park is not solely home to elephants – in fact, it's full of wildlife, including lions and leopards!
5. Minneria National Park, Sri Lanka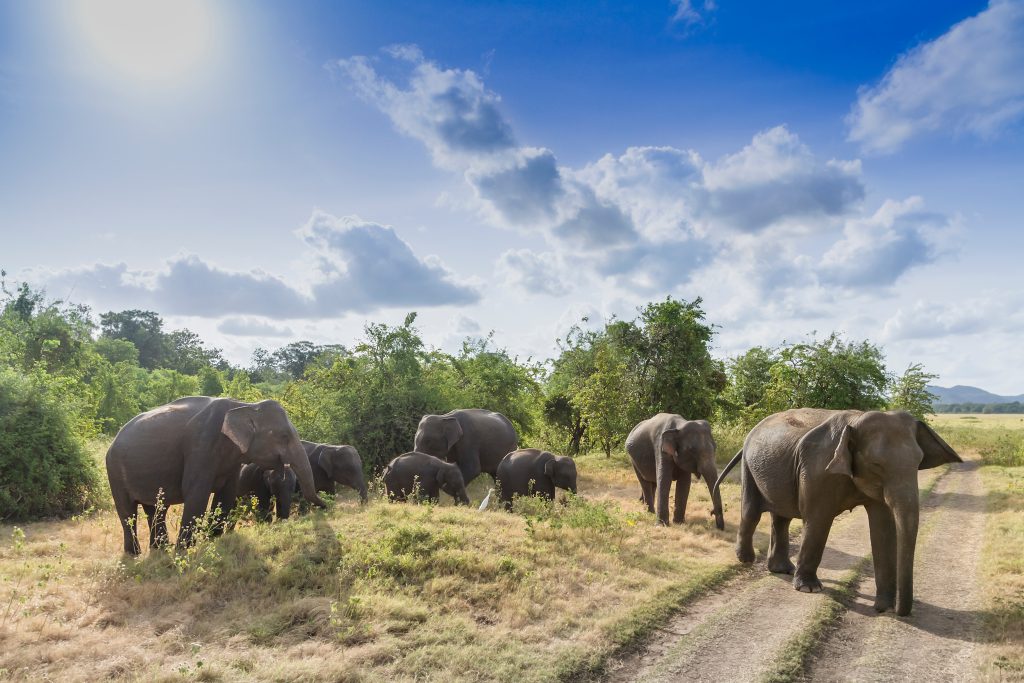 Sri Lanka is known for its dense elephant population, and there are many chances to find these wild creatures in the forests and swamps of this park.
The dry season, usually between April and October, is often considered one of the best times to visit. Other animals in the park include buffalo, crocodiles and leopards.
6. Kui Buri National Park, Thailand
Occupying about 969 square kilometers of lush green forest landscapes, the park is home to 320 wild Asian elephants that are free to roam in their habitat.
There are safaris with special observation areas.
7. Kinabatangan River, Borneo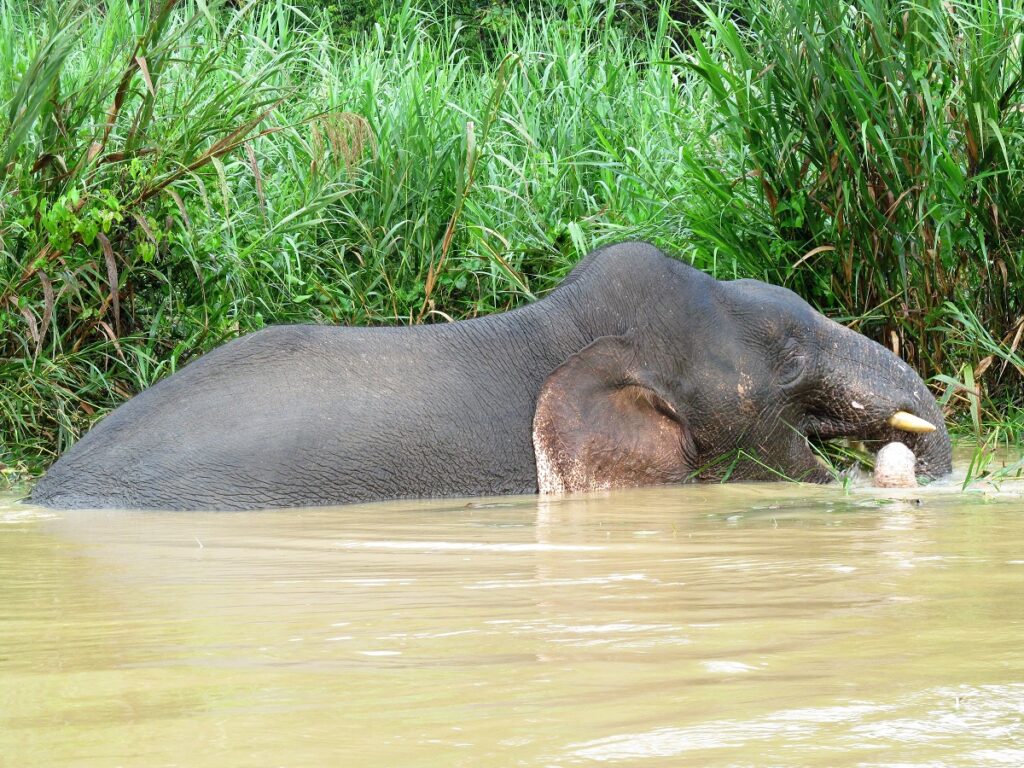 On the banks of the Kinabatangan River you can often see pygmy elephants that come here to drink and eat.
Borneo's rainforest is over 130 million years old. It offers incredible views of the jungle as well as spectacular sights, including Gomantong Cave, home to over a million bats.
It is not without reason that it is considered one of the most amazing rainforests in the world.
8. Mashatu Nature Reserve, Botswana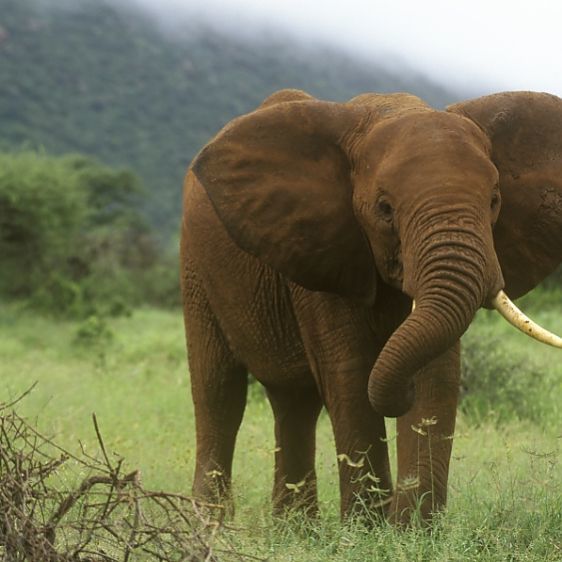 Nicknamed "Giant Country," the reserve is home to herds of African elephants, which can often be seen roaming in groups of up to 50.
Lions, ostriches and giraffes are just a few of the other impressive animals seen on safari.
9. Periyar National Park, India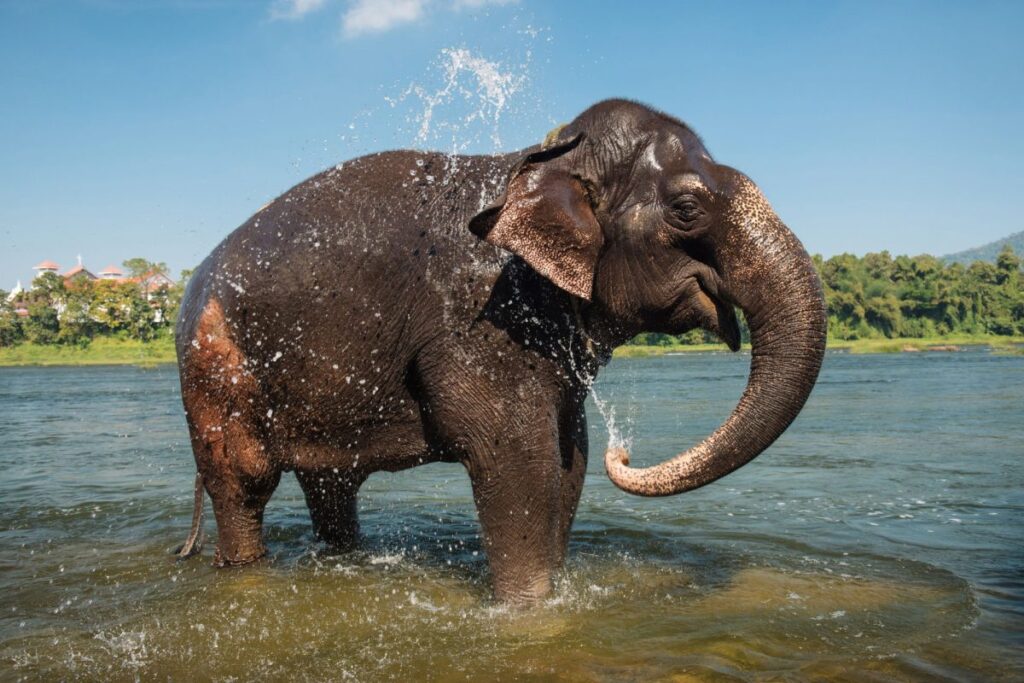 Located in Kerala, this park has a large elephant sanctuary.
Hundreds of Asian elephants roam the wild landscape; you can take a jeep or boat to see them without disturbing their natural habitat.
The park also serves as a sanctuary for tigers, wild boars and deer.
10. Khao Yai National Park, Thailand
Thailand's third largest national park, Khao Yai National Park, is home to herds of Asian elephants that roam among the rainforests and grasslands that make up the landscape.
Monkeys, bears, and otters are some of the other creatures that also live in the park.
Dear Friends, please subscribe to our VKontakte group, where we publish the most interesting and useful articles.