15 fabulous places in Foggy Albion
Magi Metrics team analyzed more than 300 thousand Instagram posts by the aggregate of geotags from locations visited by users and the hashtags they chose to express their impressions of their visit. The result was a ranking of the most attractive and scenic places in the country.
The beaches of Cleethorpes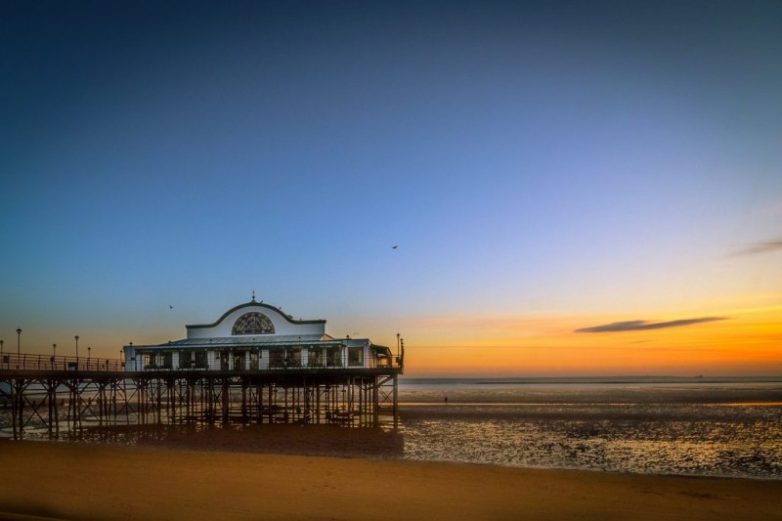 Cleethorpes is a typical small English resort town located in northeastern Lincolnshire. Though not an obvious tourist destination, the tiny town of about 40,000 people captivates with its coastline and sunsets, and captivates photography enthusiasts with its antique-looking buildings by the sea.
Edinburgh Castle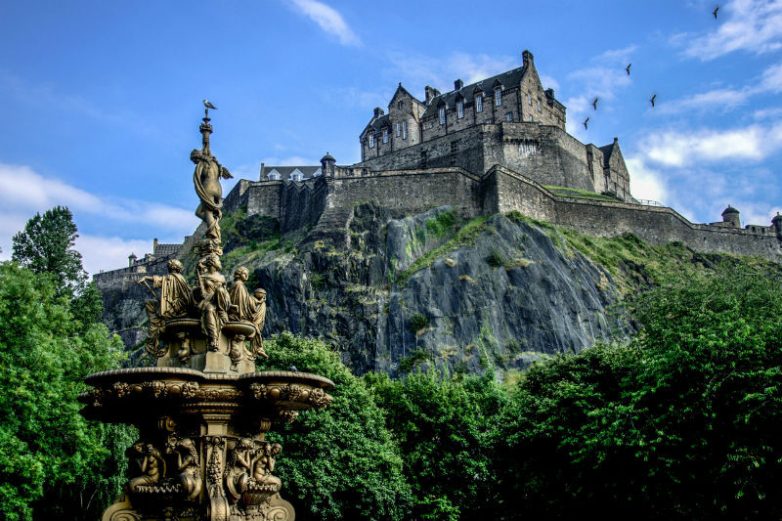 The castle itself adorns everything around it, towering right in the heart of Edinburgh and offering a magnificent view of the city from its height.
The Giant's Path – Causeway Coast, Northern Ireland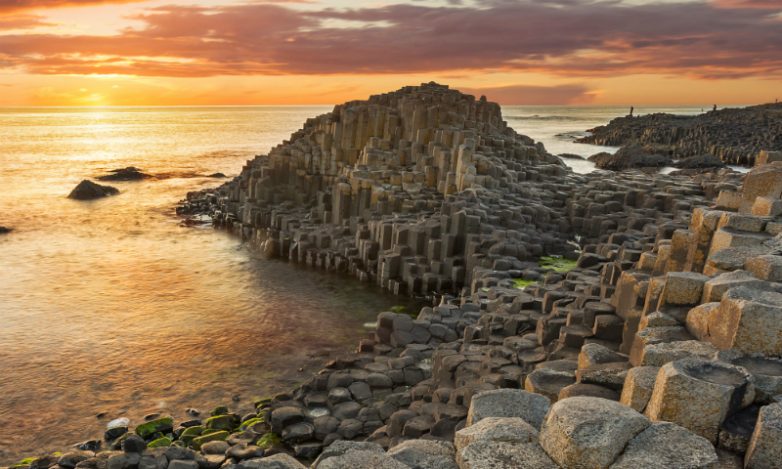 The Giant's Path is a natural monument consisting of more than 40,000 interconnected basalt columns that were formed by an ancient volcanic eruption. This popular among travelers mesmerizing place is like opening a portal to the ancient world.
Durdle Dor – West Lulworth, Dorset, England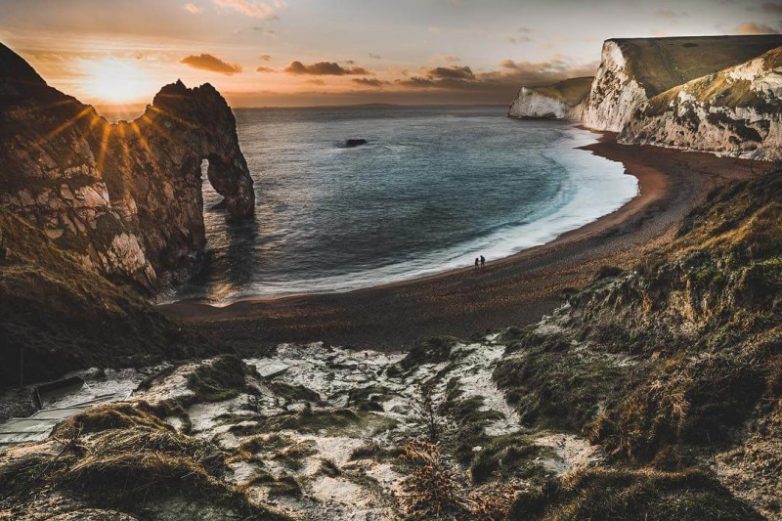 A perfect summer getaway with memorable views of the arch and white cliffs in the distance.
Eilean Donan Castle – Highland, Scotland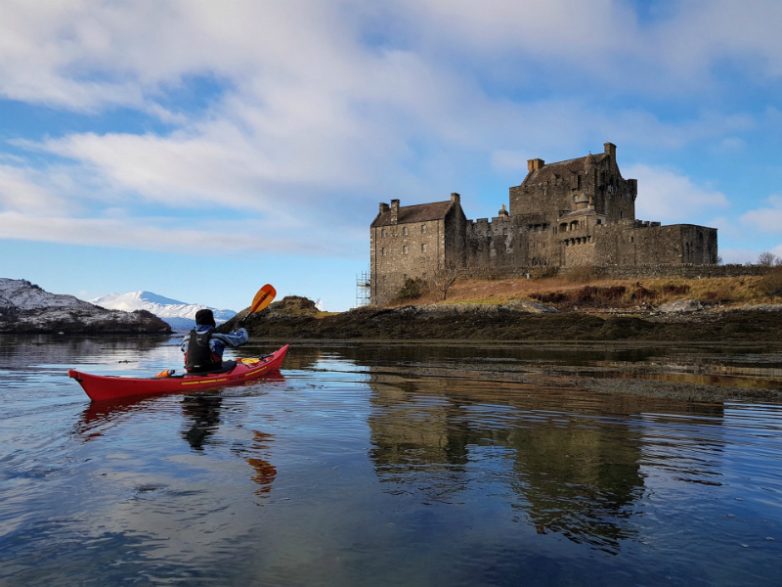 Arthur's Throne.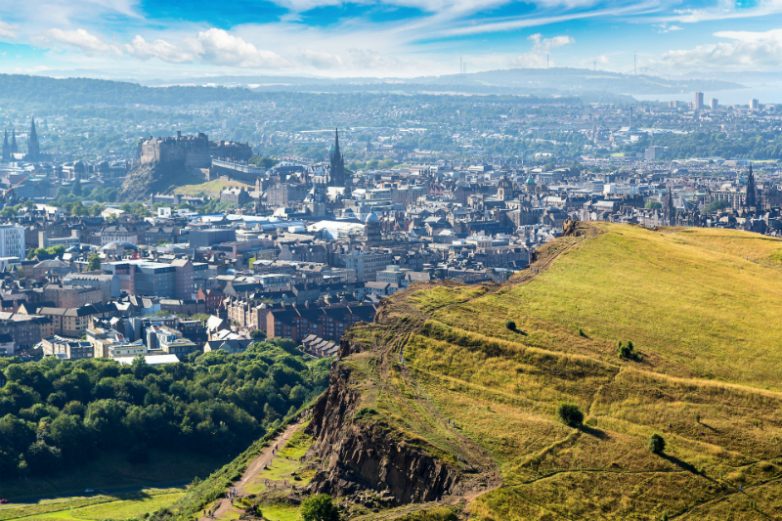 This ancient volcano, sitting 251 meters above sea level, is just outside Edinburgh. It offers unparalleled views of the city.
Stonehenge – Wiltshire, England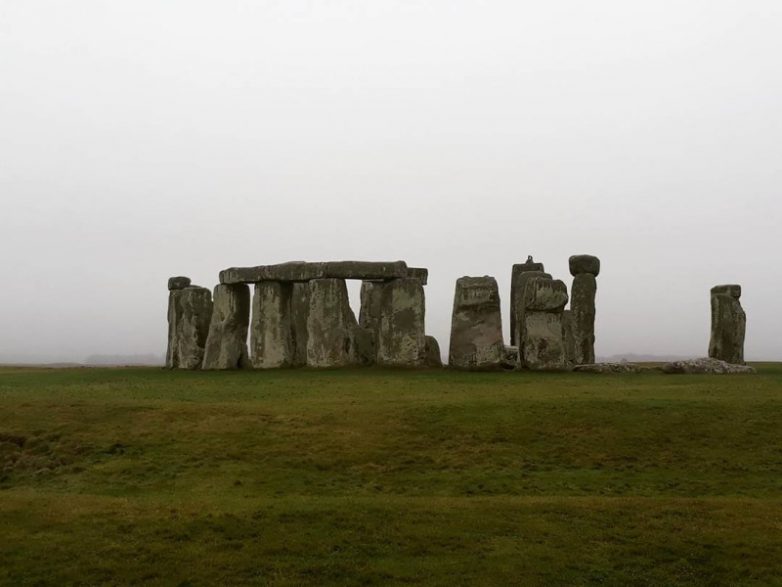 The most famous prehistoric monument on earth.
Blenheim Palace – Oxfordshire, England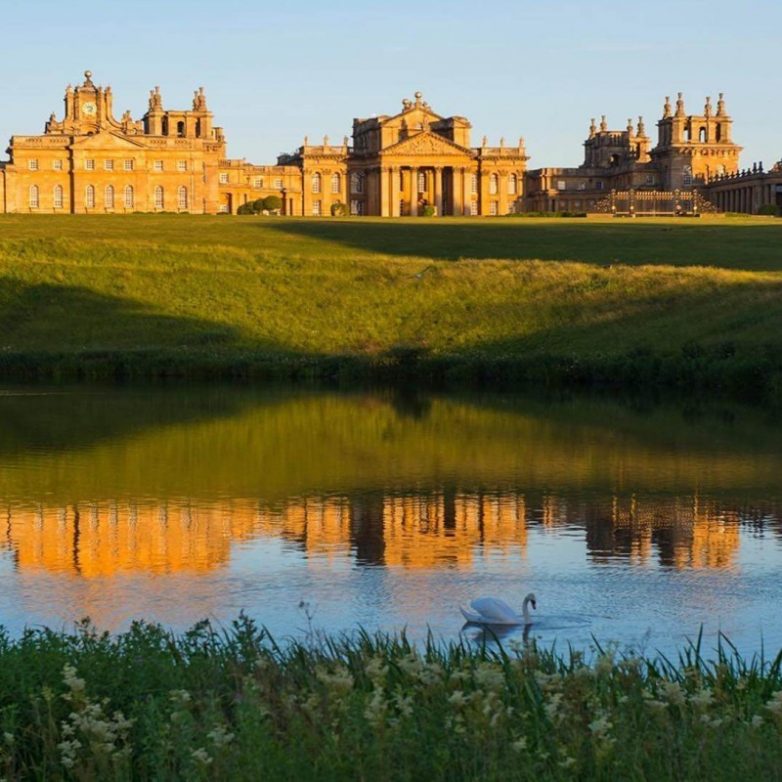 This picturesque structure is part of the World Heritage Site as well as the birthplace of Winston Churchill.
Snowdonia – Wales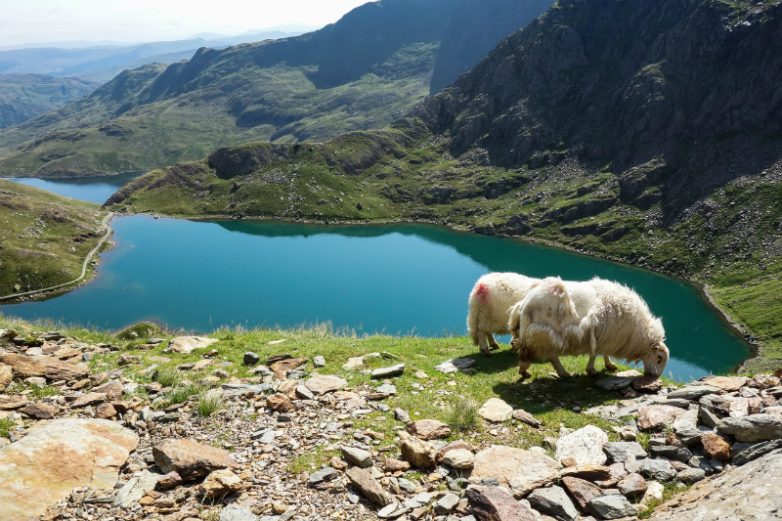 Snowdonia is the name of an entire region in north Wales that is home to a national park. The reserve was founded in 1951, and today a vintage steam locomotive still runs there, offering mesmerizing views of the mountains.
Loch Ness – Highlands, Scotland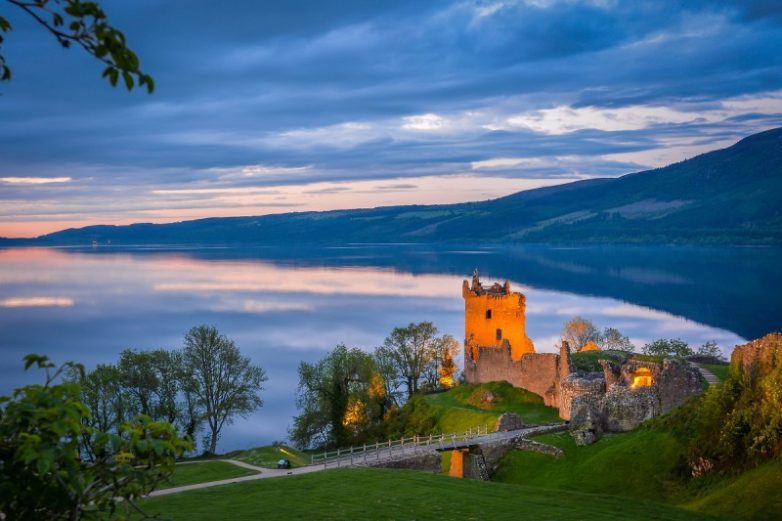 Chatsworth House – Derbyshire, London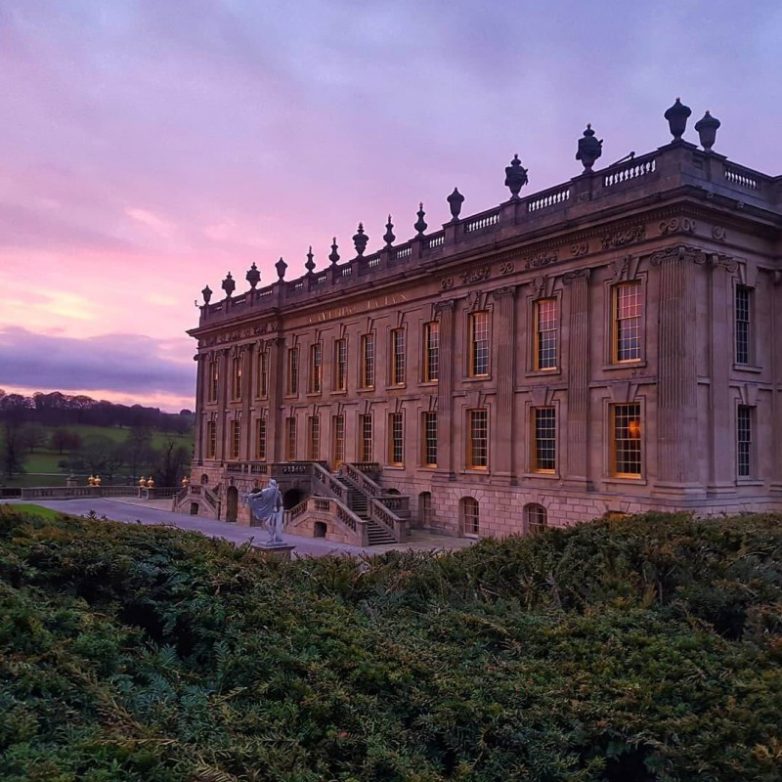 This amazing palace is surrounded by picturesque nature, and inside has 120 rooms and houses a gallery.
Chester Zoo – Upton, Cheshire, England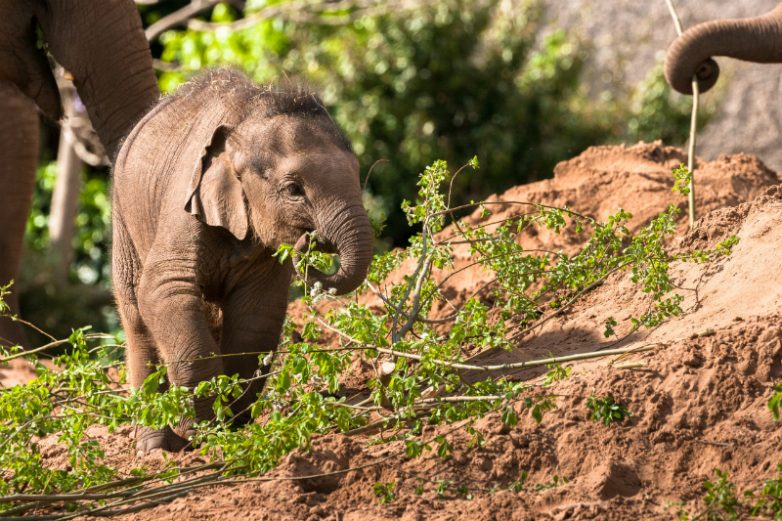 Chester Zoo contains more than 21,000 rare and exotic animals, and the park has a total area of 51 hectares. In 2015, the travel service TripAdvisor recommended it as the best zoo in Great Britain and seventh in the world ranking.
Dover White Cliffs – Kent, England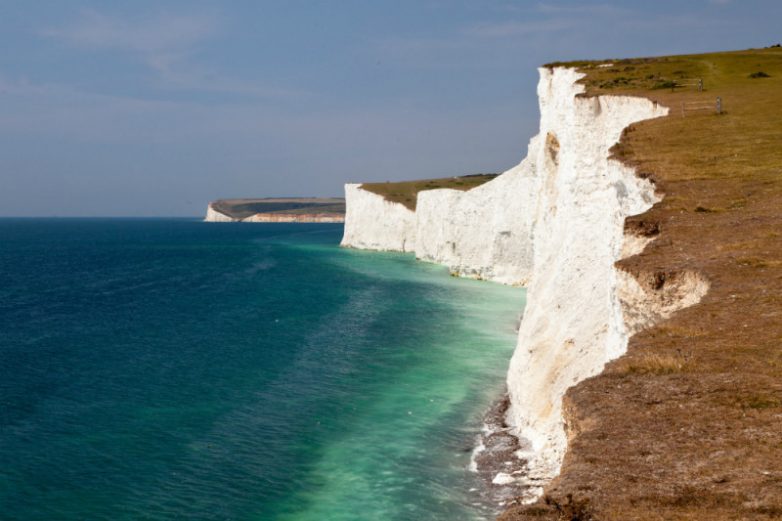 The Dover White Cliffs have long served as a symbol for sailors approaching the shores of England. And while white cliffs are not uncommon in the southeast of England, it is the Dover Cliffs that are the most popular. A favorite destination for many British residents and tourists, it is certainly one of the most memorable natural attractions.
Lalworth Bay – Dorset, England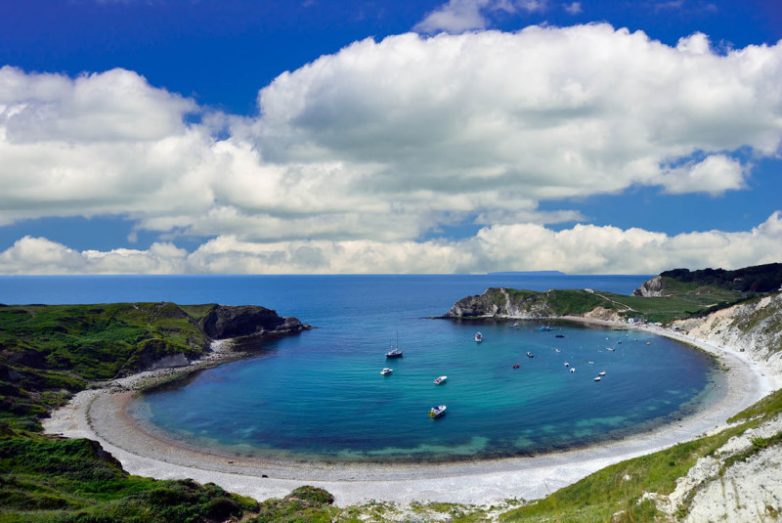 Part of the UNESCO heritage, Lalworth Bay is an amazing place that amazes visitors with its panoramic views and crystal waters.
Dunnottar Castle – Stonehaven/Aberdeen, Scotland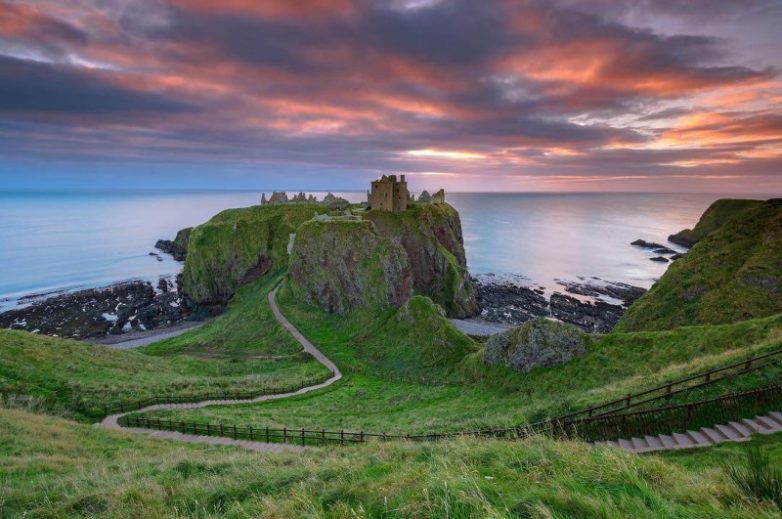 One of the most romantic places in Scotland and a favorite destination of Instagram users. The medieval castle, standing on a cliff and going into the sea, is a photographer's dream and a history lover's paradise.
Vacations in Foggy Albion: Top 5 places worth visiting for the holidays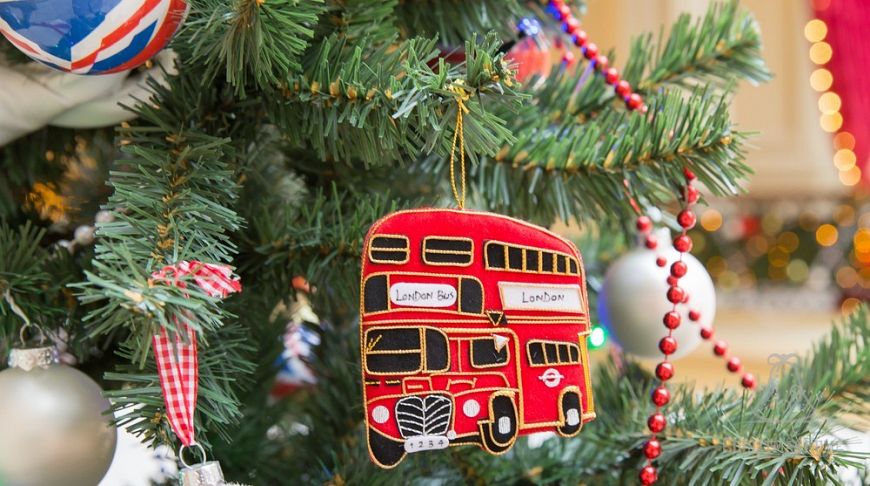 Price of the question . The cost depends on the attractions and activities you want to visit. For example, a ticket to the ice rink will cost on average £15 for an adult and £10 for a child; the average cost to visit Magical Ice Kingdom is £10 for an adult and £8 for a child; Bar Ice costs £15; you can do a lap on the giant Ferris wheel for £8 for an adult and £6 for a child (prices may vary depending on time and day). Find out about other rides and activities and buy tickets here . Children under 2 years old get in free.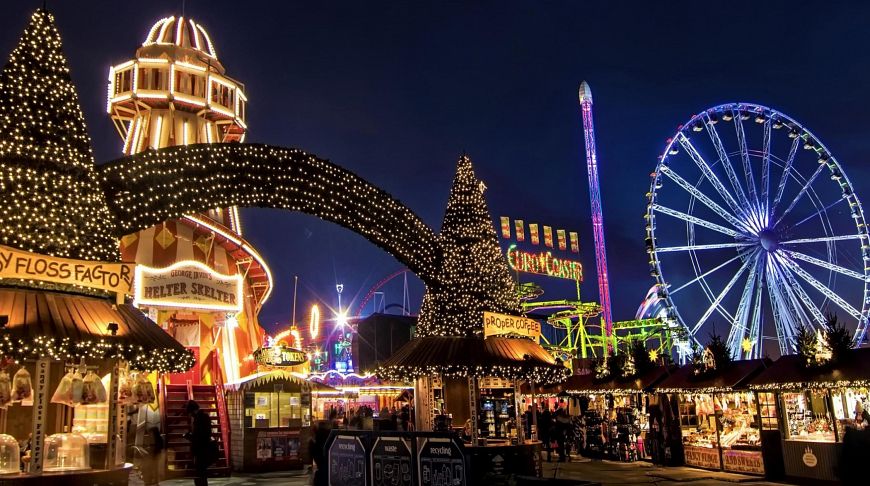 Photo: static.standard.co.uk
Beginning November 23, Hyde Park in London will offer a "Winter Wonderland" experience. Every day from 10:00 to 22:00 visitors can ride a variety of rides, including a 60-meter Ferris wheel; visit the Zippos Christmas Circus and Cirque Berserk; watch the musical Peter Pan on Ice and many other shows.
Photo: i0.wp.com Photo: media.dayoutwiththekids.co.uk
At the Magic Kingdom of Ice, everyone can feel like the hero of the fairy tale of the Snow Queen, who got lost in the palace of the evil sorceress, among artfully crafted ice sculptures. And in Santa Land you can meet Santa Claus and his elves.
Shopaholics will enjoy a Christmas fair, and foodies will be able to eat hearty meals at the many cafes and bars within the park.
Photo: i.pinimg.com Photo: static.standard.co.uk
New Year's cruise on the Thames
Where : Milbank Millenium Pier, London SW1P 4XL
When : the night of December 31 to January 1
Question Price : £130 – £170 (depending on ship)
Since the 19th century the British love affair with cruising the Thames has become world famous. It's all thanks to the humorous novel Three in a Boat Apart from a Dog by the English writer Jerome K. Jerome. You can follow the example of the main characters of the book, but still recommend to go on a cruise on New Year's Eve, unencumbered by things and pets.
Photo: citycruises.com Photo: vikingcruises.com Photo: cruise.co.uk
For example, River Thames Cruise offers options for outings such as:
MV Royalty. Boarding starts at 8:15 p.m. at Westminster Pier. The £170 ticket includes a 4.5-hour Thames cruise, drinks and snacks, a midnight truffle treat, pleasant contemporary music and, of course, the chance to admire the fireworks and listen to the chimes of Big Ben in person rather than via broadcast.
MV Pearl of London. The Pearl of London liner boarding takes place at Bankside Pier from 20:15 to 20:30. A £140 ticket will allow you to enjoy music and dancing on the upper deck, get a free glass of champagne on arrival, and visit the Picadilly Institute Club. There is a bar and buffet on board with reasonable prices.
MV London Belle. Embarkation is at Festival Pier from 7:15 to 7:30 pm. The cost is £130 per person. You will be offered a complimentary glass of champagne on arrival, as well as a ticket to the Picadilly Institute Club after the cruise. On the ship itself you can enjoy a great view of London at night, rousing music and dancing. A buffet is available.
Performance at the Royal Opera House
Where: 7 Bow Street, London, WC2E 9DD
When: shows at the Royal Theater are daily except on December 25, 26, and January 3 (the theater is closed then). So pick your date and your show!
Price of question . Ticket prices depend on the performance. For example, tickets to the Christmas opera Hansel and Gretel on December 29 will cost £89, and the ballet Winter Dreams can be seen on January 2 for just £3-6. Read the entire poster and check ticket availability here .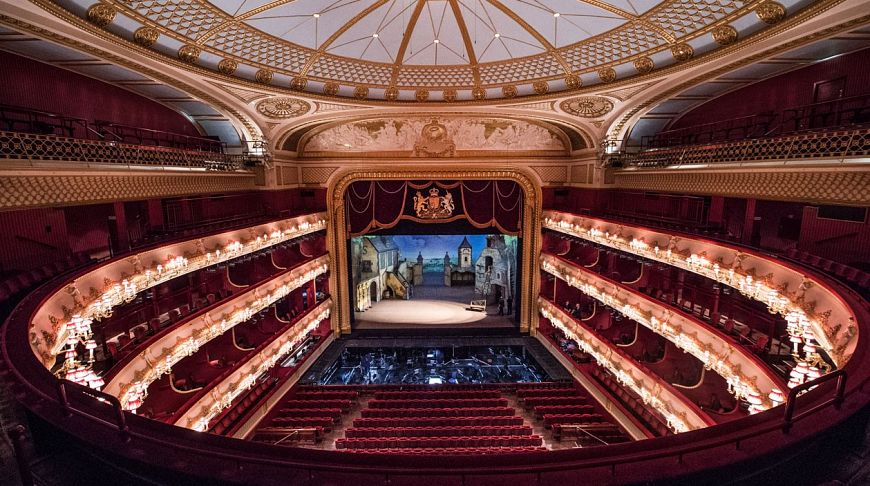 Photo: bagrifoundation.org
The Royal Opera House is one of London's most famous theaters. For the holidays here every year they prepare a special show program, the impressions of which remain for many years. Of course, you want to feel the real magic of Christmas, so the story of the Nutcracker is the most appropriate choice. The Royal Ballet Nutcracker will be performed at the Royal Opera House on 31 December and 1 January.
Photo: cdn.londonandpartners.com Photo: wearepublic.nl 4
New Year's Eve masquerade ball
Where: It's a popular event, so there can be several locations.
When: night of December 31 to January 1
Price : from £35 to £1390 for a ticket (depending on location).
In the old days Britain was famous for masquerade balls in honor of the big holidays. The first information about the masquerades at Christmas dates back to XIV-XV centuries. The most famous holiday tradition was the selection of the "Lord of Disorder" on Twelfth Night Eve. This title was given to the chief joker at the feast. He, in turn, gathered himself a queen and an entourage of other characters who participated in improvised productions and made jokes about the other guests in every possible way.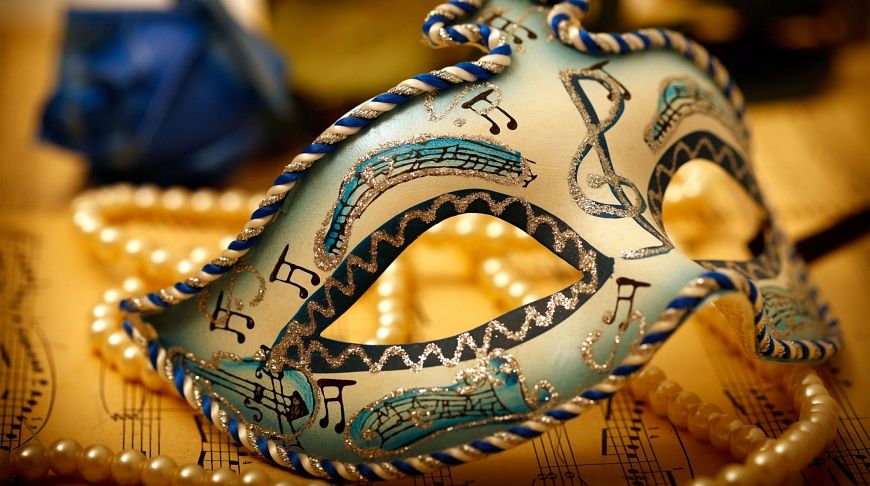 Photo: i.pinimg.com
Become part of a long-standing tradition today by attending one of the costume parties:
The Masquerade Ball at the Century Club (61 – 63 Shaftesbury Avenue, Soho W1). This Soho neighborhood club offers mysterious reincarnations and dancing until morning. Entry costs £35.
A masquerade at the Hilton London (22 Park Lane, W1K 1B). Tickets range from £50 to £1,390. Don't forget to bring a mask, as it's an element of the dress code!
New Year Parade
Where: The parade starts in Piccadilly.
When: 1 January at 12:00pm
Prices : from £10 for a grandstand ticket.
The traditional New Year's Day Parade is held annually. In honor of the first day of the New Year, a mass parade takes place in central London, which gathers hundreds of thousands of spectators. Citizens and visitors to the capital are entertained by several thousand dancers, acrobats and musicians.
The parade route will be as follows: Piccadilly → Piccadilly Circus → Lower Regent Street → Waterloo Place → Pall Mall → Cockspur Street → Trafalgar Square → Whitehall → Parliament Street. Learn more and buy a ticket on the official website of the event.
If you have been dreaming to spend a fabulous vacation in Europe for a long time, see our selection of interesting destinations here .