Easter specialties from many different countries. Exotic? Tradition!
Find out what they cook for Easter in different countries around the world. Simple recipes included!
France: Leg of lamb and scrambled eggs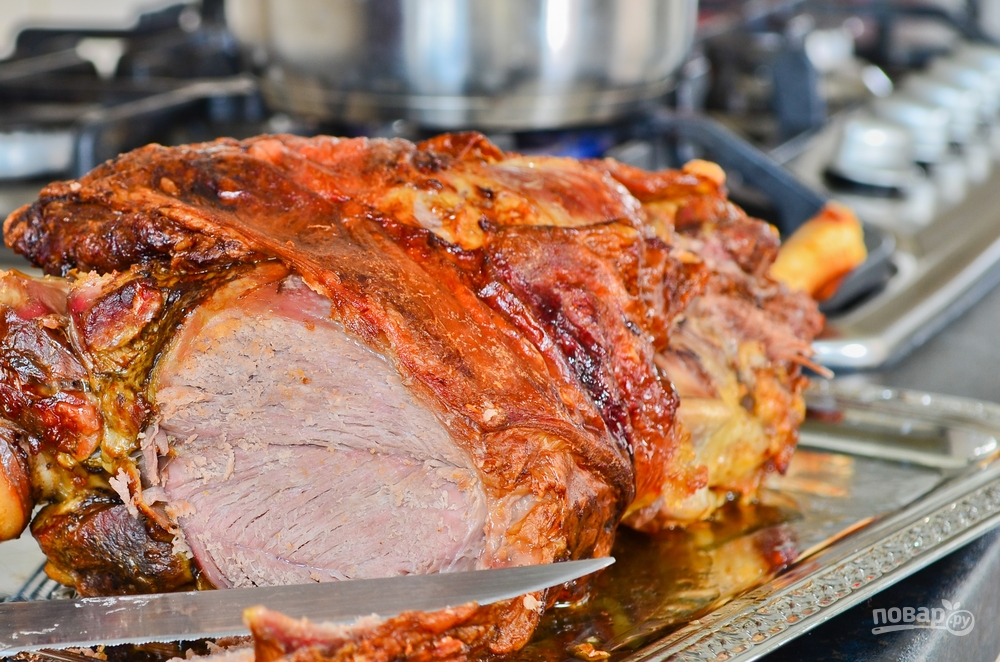 In France, at Easter they bake a leg of lamb or le gigot d'agneau Pascal . By the way, there is nothing difficult in the preparation of this dish. The meat (it was a lamb that was slaughtered and sacrificed to the gods) is rubbed with salt, garlic and rosemary, and then baked.
Also, in small French towns, people gather in the central square and bake a giant omelet of 4,500 eggs for 1,000 people! The story goes that the army led by Napoleon was marching through the south of France and the soldiers stopped in a small town and ate an omelet. Napoleon liked the dish so much that she ordered the townspeople to gather all the eggs they had and bake a huge omelet for the entire army the next day.
Bermuda: Cod cake and buns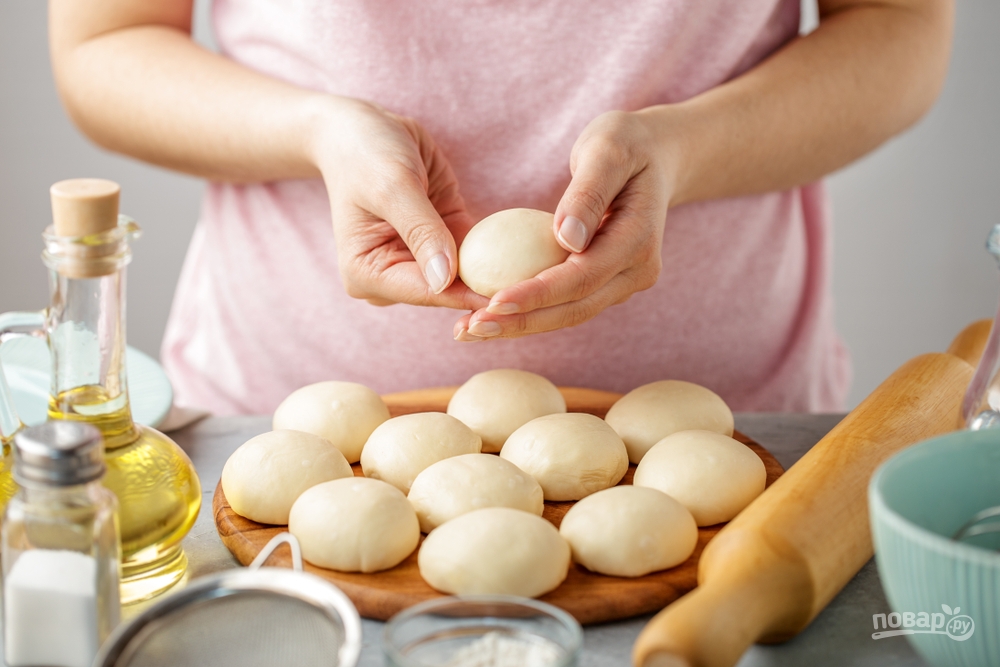 On Good Friday, Bermudians fly kites, eat cod cake and muffins decorated with crosses.
It's all thanks to (or because of) the British. The pie and buns are clear (it's all in the British tradition), but where did the kite come from? Tradition has it that a local British Sunday School teacher was explaining the meaning of Jesus' Ascension to his students, and made a kite, the basis of which is the cross.
UK: Simnel's Easter cake
In addition to the muffins with the cross, the British bake a cupcake with dried fruit and homemade marzipan, and eat it on the fourth Sunday of Lent. The cake is decorated with 12 marzipan balls according to the number of the Apostles.
Russia: cottage cheese paskha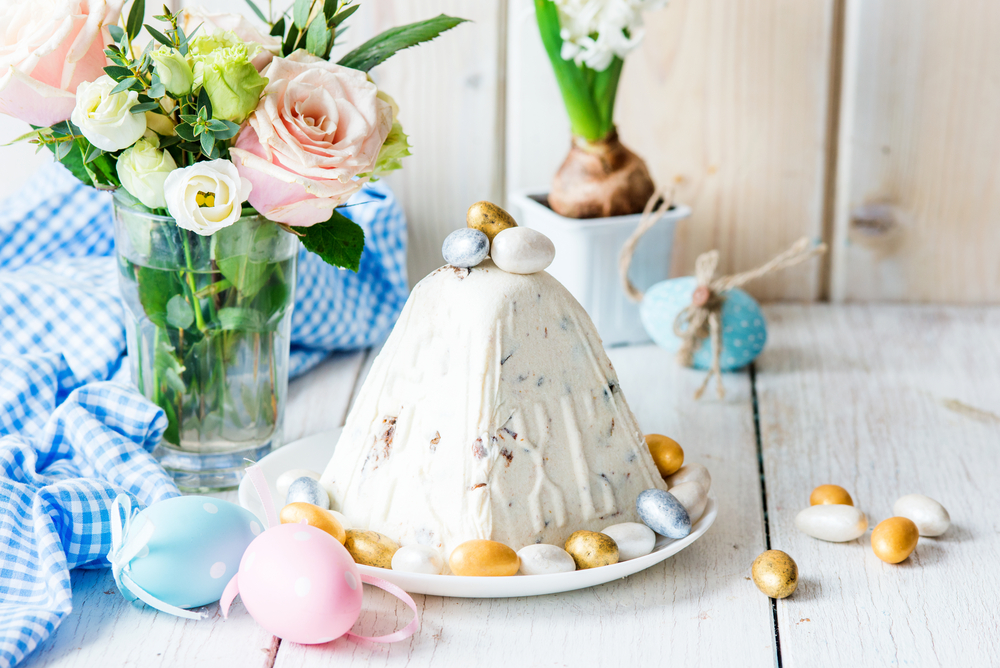 Russians use cottage cheese and sour cream to make a delicate dessert called paskha. They let the paskha stand in a special form for 10-12 hours, traditionally decorate it with dried fruit and the letters XB, which means "Christ is Risen".
Finland: mämmi
The traditional Finnish Easter dish, mämmi, is made from rye flour, malt, salt, sugar and orange peel. The porridge is baked at a low temperature, cooled, and then served with milk or cream. The delicacy is prepared in advance, because in the refrigerator mummi must be kept for 3-4 days.
Germany: Chervil puree soup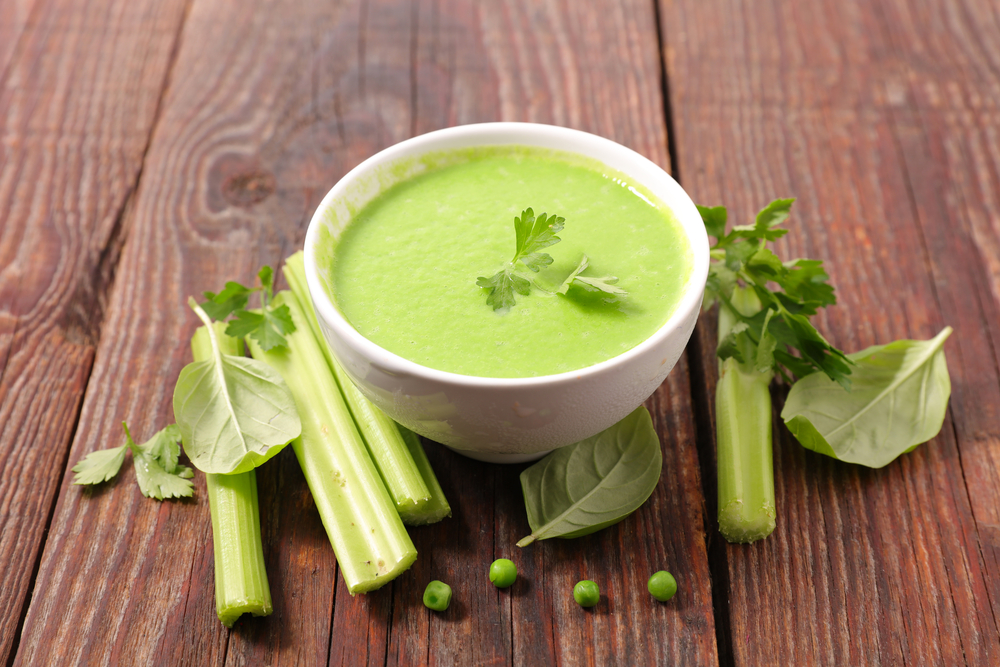 A green soup made of wild parsley or chervil is served on Holy Thursday. In a vegetable broth boil vegetables: potatoes, celery, leeks, chervil. Then they are whipped with a blender and served. Healthy, healthy and very tasty!
Greece: kulich with eggs
Greek kuliches are similar to khala, shaped like a pigtail of three flagella (a tribute to the Holy Trinity). And such a kulich is decorated with boiled eggs.
Spain: donuts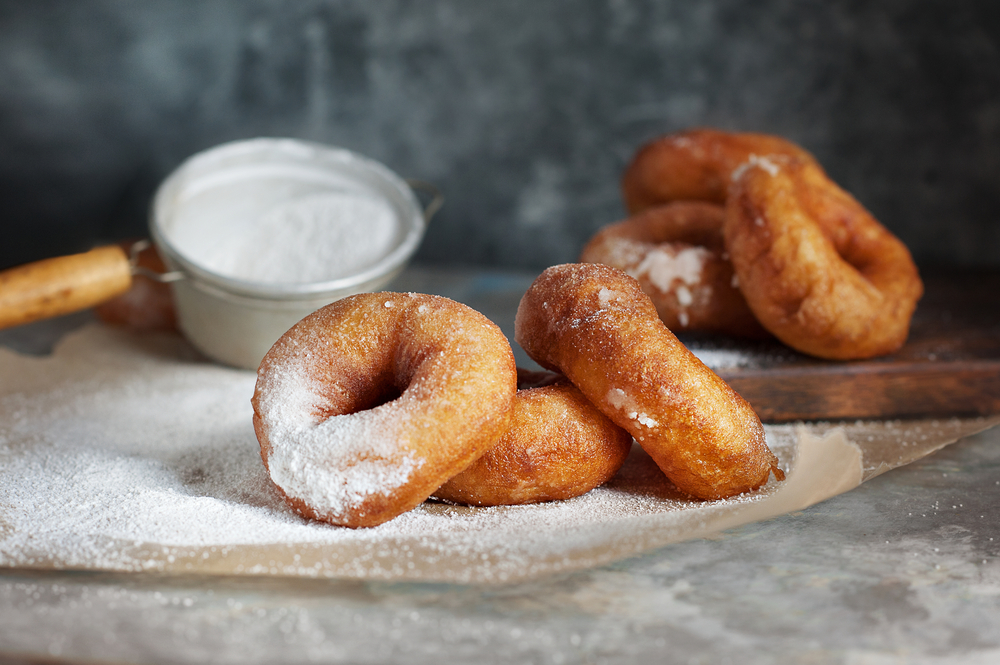 Easter donuts are served during the Holy Week. They are made without yeast and decorated with powdered sugar.
Italy: Easter dove
Pastries in the form of a dove with dried fruit and nuts traditionally complete the Easter meal in Italy. The dove is a symbol of rebirth, hope, peace, and spring.
U.S.: Baked Meat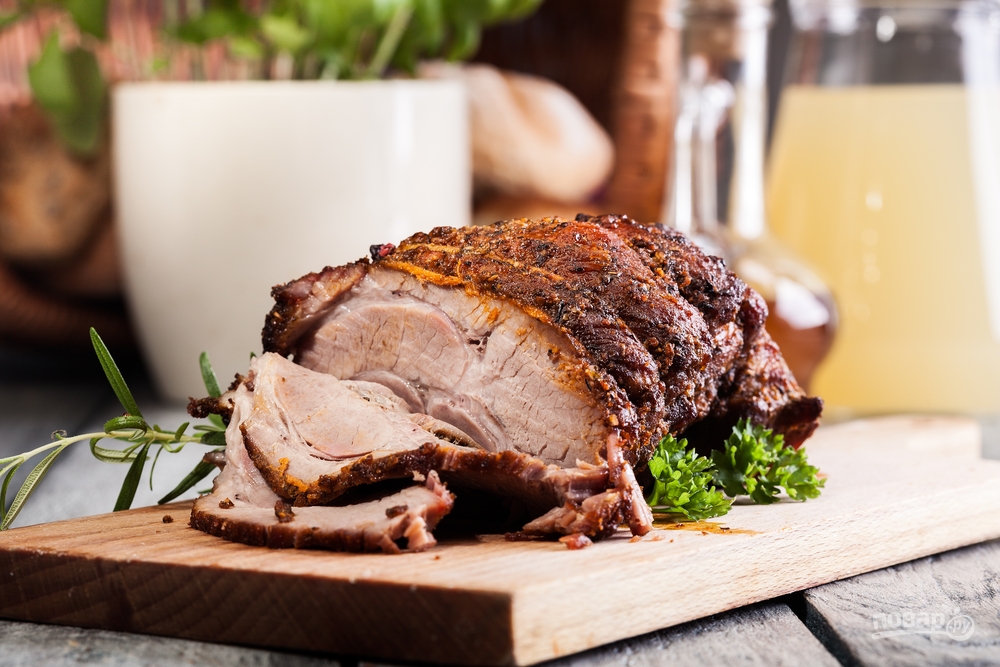 American families bake pork under a sweet glaze of brown sugar and honey for Easter, sometimes topped with pineapple slices.
According to tradition, before the advent of the refrigerator, animals were usually slaughtered in the fall, and cured meat was ready to eat just in time for Easter.
Mexico: capirotada pudding
During Lent, Mexicans make a pudding out of baguette-like bread and a syrup of sugar, cinnamon sticks, and cloves. Traditionally, the pudding is decorated with nuts, dried fruit, and brightly colored confectionery sprinkles. The capirotada symbolizes the crucifixion of Christ: the cinnamon sticks are the cross, the bread the body of the Lord.
Poland: babka.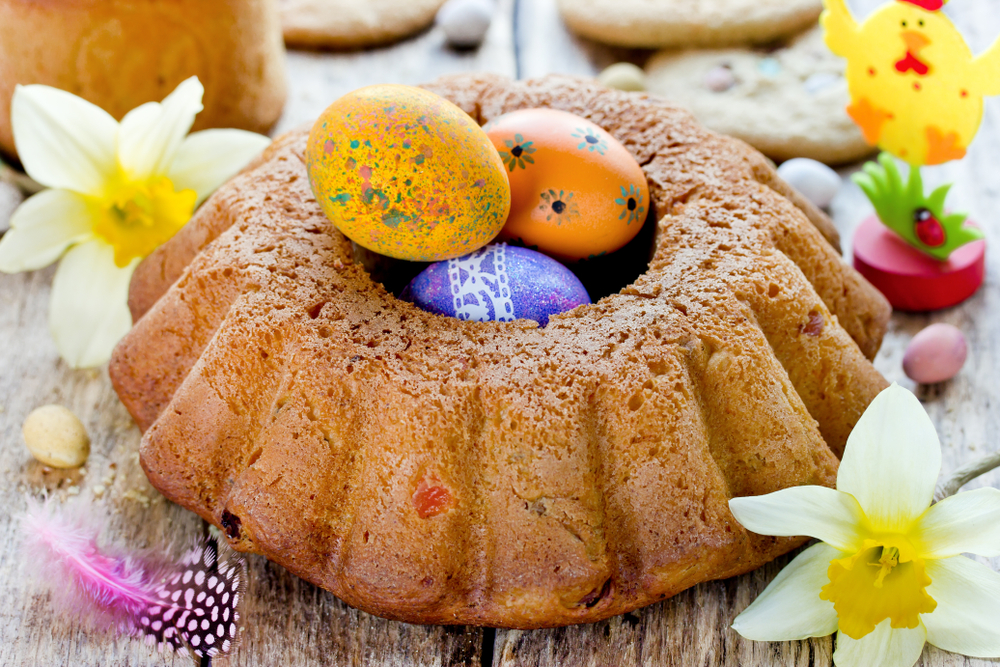 A round muffin with sweet frosting for Easter is a must for Poles. Each hostess bakes babka according to her own recipe, but the basis is always butter, eggs, flour, sugar, juice and lemon zest.
4 large room temperature eggs;
200 g of butter;
The juice and zest of one lemon;
180 g sugar;
1 tbsp vanilla sugar;
160g wheat flour;
90g potato starch;
1 tsp. baking powder;
Piece of butter to grease the molds and breadcrumbs/ground nuts;
Powdered sugar for decoration.
Eggs from refrigerator will beat better if warmed. Put the eggs in a bowl and pour warm water over them for about 10 minutes. Change the water if necessary.
Prepare a muffin tin (22-25 cm in diameter), grease it with butter and sprinkle with breadcrumbs or chopped pecans. Turn the oven up to 170 degrees.
Melt the butter in a saucepan, add the juice and zest of the lemon and remove from the heat.
In a tall bowl beat the eggs, add the sugar and beat with a mixer for 10 minutes until fluffy. In the process add the vanilla sugar.
In another bowl, mix together the flour, starch and baking powder.
Transfer the dry ingredients to the bowl with the beaten eggs, mix with a mixer on low speed until homogeneous.
Then add melted butter and mix well again. The dough will be similar to pudding.
Pour the dough into a mold and send it to a hot oven for 45 minutes or until the skewers are dry.
Finished babka cool and sprinkle with powdered sugar.
Ecuador: fanesca soup
Hot fanesca soup consists of grains, beans, and bacalhau (salted cod). Mandatory ingredients include beans, pumpkin, corn, rice, garlic, onions, peas, and milk. Ideally, use 12 varieties of beans, according to the number of apostles. The bacalhau in this dish symbolizes Jesus.
This material is protected by copyright. You may copy materials from this site only if you cite the source.
Tasty Traditions: 15 Easter specialties from around the world
Receive one of the most read articles in your inbox once a day. Join us on Facebook and VKontakte.
Easter is celebrated in many countries around the world. Despite the fact that believers have one holiday, different corners of the world prepare for it in different ways. This refers primarily to food. In our review, we've collected the most striking and unusual holiday dishes.
1. Tzoureki, Greece
A traditional Easter sweet bread, which is analogous to kulich (passover), but baked in the form of a loaf.
2. Cacavello, Corsica, France.
3. Colomba di Pasqua, Italy.
Italian curd cake with lemon flavor and almond glaze. The main distinguishing feature is that Colomba di Pascua is baked in the shape of a dove.
4. the Simnel Cake, U.K.
A traditional British fruit cake decorated with eleven marzipan balls that symbolize the apostles. Cinnel Cake is traditionally served in the UK on Easter Sunday as a reward for observing Lent.
5. Mazurek, Poland.
A flat Easter cake with dried fruit and nuts decorated with icing or chocolate. The recipe for the pie was supposedly brought to Poland from Turkey and became popular in the 17th century.
6. Pavlova Port, Australia
In addition to chocolate eggs and buns, the traditional Pavlova cake, named after the famous Russian ballerina, is a must for the Easter table in Australia.
7. Stritzel, Europe.
In Central and Eastern European countries, a sweet yeast dough roll with poppy seeds is prepared for Easter.
8. Pizzelle, Italy.
Traditional Italian waffles with cottage cheese filling and peanut paste are a regular guest on the holiday table.
9. Koulourakia, Greece
10. Kerstol, Netherlands
For Christmas and Easter in the Netherlands, bread with fruit filling, raisins, and nuts is a must.
11. inuliat, Corsica, France
12. jornazo, spain
13. Folar, Portugal.
For the Easter table in Portugal, a sweet round cake decorated with boiled eggs is a must.
14. Figolli, Malta
Original cookies in the shape of fruits, animals, cars, or dolls, made from a dense dough with almond flour and decorated with icing.