All sights of Jordan on the map with photos. What to see in 3 to 5 days or a week?
This article lists all the main attractions of Jordan in a list, their GPS coordinates, photos and a detailed map. Also here we will look at what to see in Jordan in 3-4, 5-6 days and a week.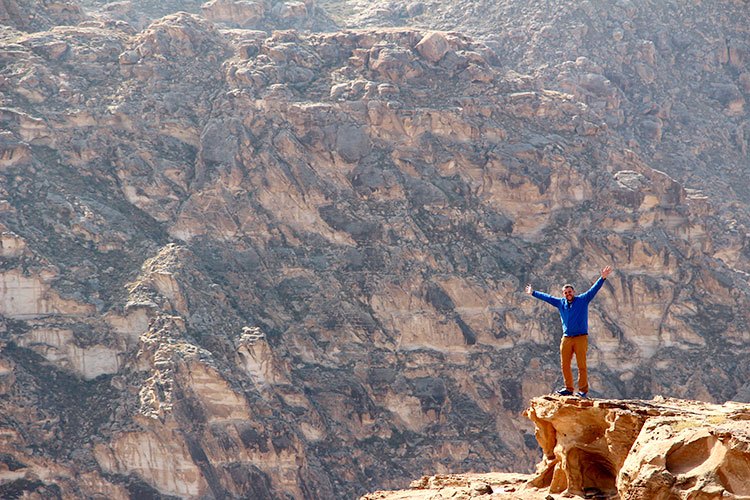 Introduction
Attractions are listed with their coordinates without historical background. The article is introductory and illustrative, so that you can figure out what to see in Jordan and in principle is there.
Opening hours are most often not listed at the entrance to attractions in Jordan, so I do not write here either.
If a JordanPass ticket is valid, it says " JP " in the price line. By the way, this single ticket saves money for active travelers, read more at the link.
I do not have information about admission prices for all sites. If you know the current price, please add or correct me in the comments to the article.
All the pictures in this article are not stolen from the internet, but were taken by me personally. Their absence means that we have not visited this attraction.
I will try to list all the important sights of Jordan, but not every one of them can be impressive, so at the end of the article I will summarize and make my top 8 the most interesting things to see in Jordan.
Sightseeing in Jordan on a map
To begin with, by tradition, I will present the sights of Jordan, plotted on a Google map:
The map of Jordan is easier to use if you open it in a new window by using the "[ ]"-like icon in the upper right corner. By clicking on the marker, you will see the GPS coordinates of the objects.
For the travels themselves, I use the maps of the free mobile app maps.me, which work offline.
The sights of Aqaba, the main resort in Jordan
I wouldn't say Aqaba is full of super-duper attractions, but if you combine it with a vacation on the Red Sea, why not see them. Hotels in Aqaba are plentiful for every taste and purse, you can safely stay here, rest and educate yourself.
Aqaba Museum
The Aqaba Fortress (Mameluk Fort)
✔ Flagpole with the flag of the Arabian Revolution
Description: The huge flagpole is located in Arab Revolution Square on the Red Sea. Many people mistakenly believe that the flag of Jordan is attached to it. However, it is the banner of the Arab revolutionaries.
The cost is free.
The coordinates are 29.52146, 35.00082.
✔ The Ancient City of Ayla (excavations)
✔ Ancient Byzantine church (excavations)
What to see from Aqaba to Madaba in Jordan
✔ Wadi Rum Desert
Description: One of the most striking and interesting natural attractions in Jordan, where many movies were shot, a must see (read more – Wadi Rum Desert). A UNESCO site.
Ticket price – 5 JOD ($ 7), JP + the cost of "guide" (you can not drive your own car) an average of 40-50 JOD ($ 56-70).
Coordinates – 29.63956, 35.43418.
✔ Petra
Description: The ancient Nabatean city of Petra, skillfully carved into the red-brown rocks is a man-made wonder of world significance. The scale is staggering. Petra is a must-see site in Jordan! A UNESCO site. Visiting Petra tourists stay in hotels in Wadi Musa, which is a huge number. Because of the high competition here is a good quality accommodation, while the prices are relatively low.
Tickets cost: 1, 2 or 3 days – 50 JOD (70,5 $), 55 JOD (77,5 $) or 60 JOD (84,5 $), JP.
Coordinates are 30.32436, 35.46783.
✔ Little Petra.
✔ Schoback Castle (Montreal)
✔ Dana Reserve
✔ Aphra Hot Springs
Description: mostly locals come here, there is 1 pool for women and 3 for men.
Ticket price is ?, used to cost 10 JOD ($14).
Coordinates are 30.96868, 35.6416.
✔ Dead Sea.
Description: The Dead Sea Lake is unique in its composition and its shores are the lowest point of land on Earth. Refers to the things to see in Jordan. Almost all hotels are located in the north of the MM, see options here .
✔ Museum of the lowest point of the land surface
✔ Lot's Cave
Description: The cave of the character of the biblical epic is located just above the previous museum and behind the cave you have to go up by the path.
Cost to enter – ?
The coordinates are 31.04681, 35.50276.
✔ El Karak Castle + Museum
✔ Salt Pillar "Lot's Wife"
✔ Wadi Mujib Nature Reserve
Description: beautiful gorge along the Mujib river bed with waterfalls and rapids. The trail begins at the Dead Sea and leads to hot springs. At the entrance to Wadi Mujib you can stay in Mujib Chalets right on the banks of the MM.
The ticket price is ? free.
The coordinates are 31.46659, 35.57374.
✔ Panorama of the Dead Sea
✔ The Ma'in Hot Springs
✔ The ruins of Mukavir (Machaerush)
✔ Al-Qataran Castle
✔ Tuba Castle
✔ The ruins of Um Er-Rasas
✔ Daba Castle
✔ The castle of Mshatta
What to see in and around Madaba
Tourists come to Madaba to see the famous mosaics of Jordan. So, Madaba is a city of mosaics. There are not many hotels, but there are some. We stayed at the cheap Moab Land Hotel with a very friendly staff and a Russian-speaking owner.
✔ Archaeological Museum of Madaba
Description: all sorts of pots, beads and other artifacts found during excavations + mosaics.
Open: 8:00-18:00 or 9:00-17:00 (both signs at the entrance ).
Ticket price – 3 JOD (4,2 $) complex ticket to 3 sites: museum, arch.park and church of the 12 apostles; JP.
The coordinates are 31.7141, 35.79234.
✔ Archaeological Park in Madaba
✔ Church of the Apostles
✔ The burned palace in Madaba
✔ Mosaic in St. George's Orthodox Church
Description: a working temple, a mosaic in the form of a map is preserved. This landmark is a calling card of Madaba. During the service the mosaic is carpeted and you have to wait until the end to see it.
Ticket price is JOD 1 ($1.4).
Coordinates are 31.71771, 35.79408.
✔ St. John Baptist Church
✔ The ancient city of Madaba (excavations)
✔ Mosaic on the outskirts of Madaba
✔ Mount Nebo
Attractions in Amman
In the capital of Jordan, of course, there is also much to see. Hotels in Amman are very plentiful and inexpensive are located just in the old city near the main attractions.
Citadel in Amman + Archaeological Museum
✔ Roman theater in Amman
✔ Museum of popular traditions
Description: a small museum near the Roman theater.
Ticket price – admission by ticket to the Roman theater; JP.
The coordinates are 31.95189, 35.93961.
✔ Museum of Jordan
Opening hours: 10.00-14.00, off Tuesday and Friday.
Ticket price is JOD 5 ($7).
Coordinates are 31.94548, 35.92734.
✔ Grand Husseini Mosque
✔ King Abdullah Mosque
✔ Royal Automobile Museum
Opening hours: 10.00-19.00, closed on Tuesdays and some holidays.
Ticket price is 3 JOD ($4.2).
Coordinates are 31.9841, 35.82597.
As-Salt Attractions
As-Salt at one time almost became the capital of Jordan. Nowadays, this city is not popular with tourists (there are not even any hotels), but you can see some sights here.
✔ As-Salt Museum
✔ History Museum of As-Salt
Several churches.
The coordinates are 32.03939, 35.72578; 32.03896, 35.72682; 32.04072, 35.72766.
What to see in Jordan north of Madaba and Amman
✔ Place of baptism of Jesus
Description: quite a large complex, many different temples. You need to leave the car well before the destination at the ticket office, a bunch of tourists are gathered there and taken by bus with a tour guide. Then you have to wait a whole hour for everyone to stock up on souvenirs, and only then does the tour begin. It may take a lot of time to see this attraction in Jordan, but there is no other way. Remember that the place of Jesus' baptism is a border zone with Israel, so it is better not to fight off the group, there are armed soldiers everywhere.
Opening hours: 8:30-18:00 (summer), 8:30-16:00 (winter).
Ticket price – 12 JOD ($16.8); JP extended.
Coordinates are 31.83682, 35.54715.
✔ Al-Abd Castle ( Iraq Al – Amir )
✔ Ruins of the Roman city of Jerash
✔ Ajlun Castle
The ruins of St. Elias Monastery
✔ Ruins of Pella
✔ The ruins of Um Kueis + Museum
✔ The Dar As-Saraya Museum in Irbid
✔ Ruins of the church of Rihab
Description: Ruins of the oldest church with mosaics in the town of Rihab.
Ticket price – ?; JP.
Coordinates – 32.3209, 36.09681.
✔ Ruins of the city of Um Al-Jamal.
Desert Castles
Castles and other desert landmarks are located east of Amman along the direction of Iraq.
✔ Al-Hallabat Castle
✔ The castle of Hammam al-Sara
✔ Saiheem Castle.
Castle Al-Azraq
✔ Al-Azraq Castle
✔ Amra Castle
✔ Al-Haranah Castle
My top 8 points of interest in Jordan
The most important, in my opinion, attractions in Jordan:
Petra. It's hard to believe what technology the ancient builders used to create such a majestic city in the rocks. It is truly a miracle.
The Wadi Rum Desert. In this desert you feel yourself on the red planet. Nature created a lot of interesting shapes out of the rocks.
The Dead Sea. A unique and world famous body of water, without a doubt, is on the list of the best attractions of Jordan.
Jerash. A magnificent well-preserved large Roman town. Many interesting buildings and other sites.
Mosaics of Madaba. The city made a nice impression, so many ancient preserved mosaics I had never seen before.
Ajloun Castle. I liked the castle very much, because unlike similar Shobak and Karak, it has preserved and put in order the rooms, which you can wander around.
The citadel, the Roman theater and other attractions in Amman. What else is there to see in Jordan? Of course the antiquities of its capital.
The thermal springs of Ma'in. Although I have no awe for hot springs, but I love waterfalls. Here are two in one.
Some are fond of religious themes and will include the baptismal site of Jesus and Mount Nebo, fans of ruins and antiquities – a couple of castles and ancient cities, lovers of nature and active tourism – riverbeds and the Dana Nature Reserve. In general, my top list though subjective, but at the same time almost neutral in preferences. So if there is no particular interest, all the other attractions of Jordan can be seen on the way or if you have time.
How to get around more conveniently?
You can get to major cities by public transport (bus or minibus), but it is not convenient, because to many attractions it does not go. With a schedule and the frequency of departure of transport can also be difficult. Traveling by this means you have to spend more time visiting the sights of Jordan.
For many people sightseeing trips are convenient. Excursions can be group or individual.
Examples of individual excursions can be found in the interactive form below.
Examples of group tours are given in the interactive form below.
The fastest way to get around is by car. For short distances, you can take a cab and agree on the price with the driver in advance.
Cab fares from Wadi Arava to Aqaba and other locations
For long trips is reasonable to rent a car, because car rental in Jordan is more or less developed and the price of fuel is pleasant. Our experience is described at the link.
Our rental car in Jordan
What to see in Jordan in 3-5 days and a week?
What to see in Jordan in 3-4 days?
If you allocate an extra 3-4 days for sightseeing during your vacation in Aqaba, the first things to see are Petra and the Wadi Rum desert. Some people manage to combine them into one day: from the early morning in Petra, a quick look around, and an hour or two (no later, especially in winter, when it gets dark early) have arrived in the desert. If you want, you can stay overnight in one of the Bedouin tents. But it's better to make 1.5 days since you will have to walk and go up and down a lot, which may be very tiring. The remaining 1.5-2 days can be devoted to a trip to the Dead Sea and the hot springs of Main, and on the way, focusing on free time, visit Madaba, castles Shobak or Karak.
From Amman to Petra and Wadi Rum is far, so we booked a full 2 days. A day can be allotted for a trip to the Dead Sea, the springs of Ma'in, possibly taking Madaba and Mount Nebo. Another day to the Roman city of Jerash and the Castle of Ajlun, if we have time, we can go further north to the ruins of Pell and the city of Um Kueys. Amman can be very congested, and you might have to spend a little more time than you'd like.
What can I see in 5-6 days?
You can see most of Jordan's sights in 5-6 days. Our example itinerary for 5.5 days:
Day 1: Arrive from Eilat, Israel to Aqaba around 10:30. Rent a car. Sightseeing of the fortress and the waterfront of the city. Wadi Rum desert, including sunset. Transfer to Wadi Musa (Petra).
Day 2: Exploring Petra and Petra Minor.
Day 3: Transfer to Madaba, along the way looking at castles Shobak, Karak, a stop near Wadi Mujib and "Lot's Wife" on the Dead Sea, the fortress of Mukavir, which we did not have time to climb. In the first half of the day there was a lot of fog, and we moved very slowly. If the weather was good, we would have had time to visit the springs of Ma'in (although they work late, but I am not interested in the dark).
Day 4: Museum, burned palace and archaeological park in Madaba. Then Mount Nebo, place of baptism of Jesus, Pella, Um Kueis, overnight in Madaba.
Day 5: Church of the Apostles and the mosaic at St. George's Temple in Madaba, Jerash, Ajloun Castle, several desert castles, overnight in Amman.
Day 6: A tour of the citadel of Amman, renting a rental car and driving to the border with Israel (Allenby Bridge checkpoint), where we arrived at 14:00.
A more detailed description can be found in the article Our Jordanians trip itinerary.
What to see in Jordan in a week or more?
At a fast pace, traveling by car and avoiding wasting daylight hours on shopping and dining, you can have time to see almost all of the listed attractions in Jordan in a week. Do not forget to allow extra days for hiking in nature reserves and valleys, as well as beach and wellness holidays.
So, we've broken down the main attractions of Jordan with their coordinates, photos, and a map. If you have any questions or doubts about what to see in Jordan, leave your comments at the end of the article.