20 best places to visit in 2022
In 2022 Time magazine chose 50 places in the world worth visiting. The list includes Bali, the Great Barrier Reef, sections of the Silk Road in Bhutan and Uzbekistan, and even the North Pole. Let us tell you what places are in the top twenty.
Ras Al Khaimah
Ras Al Khaimah has the region's longest toboggan run and the world's longest aerial tramway. You can also fly in a balloon or paraglider.
Park City
A small town famous for its ski resorts and the Olympic Park. It's a paradise for golfers, fishing, skiing and mountain biking. And Park City also hosts the Sundance Independent Film Festival.
Galapagos Islands
The Galapagos is a huge biosphere reserve that has been protected by UNESCO since 1976. It's home to giant sea turtles, iguanas, penguins, and sea lions
Dolní Morava
Dolni-Morawa Park on the border with Poland has excellent ski slopes. In the summertime you can walk along the 721-meter suspension bridge between two mountain ranges at a height of 95 m
Seoul is the world's first metropolis. While it is being recreated for tourists in virtual reality, residents are already enjoying future technologies such as unmanned buses and wi-fi with 5G mmWave.
The Great Barrier Reef
The largest coral reef on the planet. They build pontoons to take walks on it. And in Townsville is a museum of underwater art with unusual sculptures on the ocean floor
Travelers are attracted by the way Doha combines the projects of fashionable architects and old buildings. Qatar will also host the FIFA World Cup in 2022.
Detroit
The local museum has an excellent collection of art, such as works by Van Gogh and Picasso. And soon there will be the first road in the U.S. with contactless charging for electric cars
Kerala
The state in southwest India is popular with eco-tourists. The two main ways to travel in Kerala are to walk around the coastal backwaters on houseboats and to drive motorhomes, for which the first park has recently opened
North Pole.
Tourists can now comfortably get to the "top" of the planet and personally appreciate the extent of global warming. The two-week cruises start from Spitsbergen and cost about R2,000,000 per person. Despite the price, they are booked a year in advance
Ahmedabad
Ahmedabad was the first city in India to be taken under UNESCO protection. The contrast of luxury and poverty, ancient temples and modern shopping malls are particularly striking here
Nairobi
Nairobi is called the safari capital: its protected nature begins just 7 km from the city. And in the center there are museums of African culture and the Institute of Modern Art
Valencia
Here is a complex of the City of Arts and Sciences, a huge oceanarium and a modern biopark. Back in 2022, Valencia became the World Design Capital.
Queenstown
Queenstown has great ski slopes and extreme ski jumping grounds. They offer stunning views of Lake Wakatipu. And nearby is the popular Milford Track hiking trail.
Hwange National Park
"Hwange offers tourists a new type of entertainment – conservation safaris with teams from local communities. This helps protect nature from poachers and supports residents around the national park
Silk Road Cities.
The overland route from China to Europe appeared 2,500 years ago. Today the legacy of the Silk Road can be seen in Samarkand, where a new airport just opened. And then it's worth stopping by the cities of Bukhara and Khiva
São Paulo
The largest city in the Southern Hemisphere, where people of different nationalities and cultures coexist. And it's also home to 70% of Brazil's Michelin-starred restaurants
The Trans-Bhutan Trail
The Silk Road once passed through Bhutan, and in April 2022 a 430 km long walking route was opened along it. The road passes through Prumsengla National Park and past dozens of museums and forts
Devon
Devon County is known for its unique coastline: fossils of molluscs, reptiles and even small mammals have been found here. Dartmoor National Park is nearby and can be reached by historic railroad.
Tourists come to Bali for entertainment. There they can enjoy water sports, meditate, or simply be absorbed in the great outdoors.
Pack a Bag
Once a week we send you the best articles about how to travel around Russia and the world inexpensively and what to see.
Read about unusual travel experiences:
News that are relevant to travelers – in our Telegram Channel. Sign up to stay up to date with what's happening: @t_chemodan.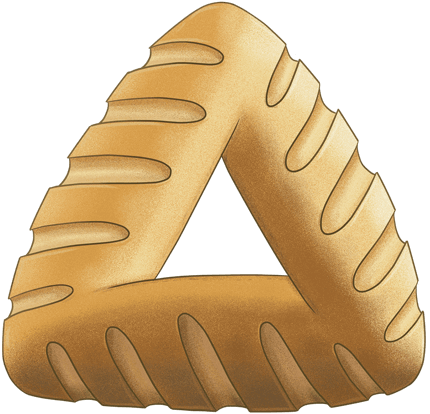 I wish I could go everywhere for a day at least, the money would be where to find so much).
Alexandra, I agree, traveling is so cool, you want to go everywhere).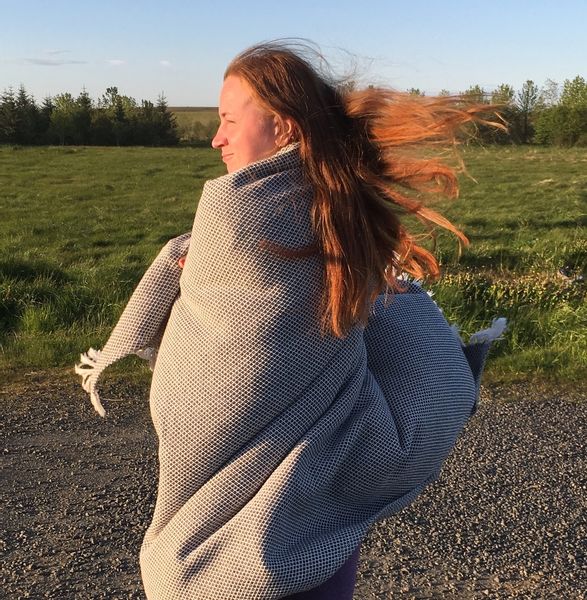 I would put in first place the Dolomite Alps in Italy. I think everyone would love that place. And a trip there is a perfect price/spectacular views/advanced infrastructure/tasty food/difficult to get to, etc. combination.
I want to go everywhere, but everything takes money and time, to have money you have to work and spend time, in the end you have money but no time
I also want to add some domestic tour to your guide) Go to Chechnya to see Lake Kezenoiam In Transbaikalia to see Char sands And, of course, in the Kuril Islands to see Krenitsyn volcano
Why Russia is not on the list?
In Arkhyz is very beautiful, mountains and nature, I would not trade a trip there for anything, for sure I would put it in the top (although in Russia)
In Turkey on a yacht to the islands
Oddly enough: Lycian Trail Turkey Turkey Karelia Russia Kamchatka Russia Altai Russia Dagestan Russia
Iran. A lot of ancient cities that escaped destruction by the army of Alexander the Great. Authenticity. Friendly people. Persian Gulf, Caspian Sea, mountains.
USA, Yellowstone National Park Amazing place where the earth breathes. Geysers, boiling lakes, canyons.
I have been to two of the places on the list, in September I plan to visit another one of this top.
But I would also include the mountains in Barcelona.
At least half of the places I would have time to visit in my lifetime!
The Sinai Mountains, Egypt, very beautiful.
Japan, China, Korea
Hello, I have a lot of questions. If anyone knows the answers to them, please write, because I do not know who better to ask than the subscribers of TJ:)
I want to get a Schengen visa to travel to Europe, before that I was only in a few countries where you do not need a visa. Schengen was not. I want to travel with couchsurfing, but it seems to require hotel confirmations etc. for visa approval. What to do in these cases? No one from couchsurfing will write me a letter of invitation, etc. What is the best way to do it?
2. I read that most often approve in Finland, looking for consulates saw that there are only a couple of pieces of rossii and that is where I do not live. The rest are visa centers, but as far as I understand it costs 8000 and plus another fee of 3300.
I want to apply only for a fee of 3300, is it possible? Not issuing if in the visa center.
3. How much does it cost to get a visa from scratch? As far as I have understood it is a fee of 3300 and I need the insurance, suppose it is bought in Tinkoff for 1000-3000 somewhere and that is it?
4. Can I get a visa for a longer period of time at once at the first attempt? I want to go to Finland and from there to other countries, also by couchsurfing, is it possible? Then, say, go to Russia and then back in a few months to go to Germany, say, already on a visa, which I did in Finland.
10 places in Russia, which are great for vacation in 2022
Rarely in what country can you find such a variety of climates as in Russia – from the harsh beauty of the northern White Sea to the subtropical forests of the Krasnodar region. There is a vacation for every taste – from hiking through the wild Caucasus mountains to a comfortable holiday in a well-appointed sanatorium.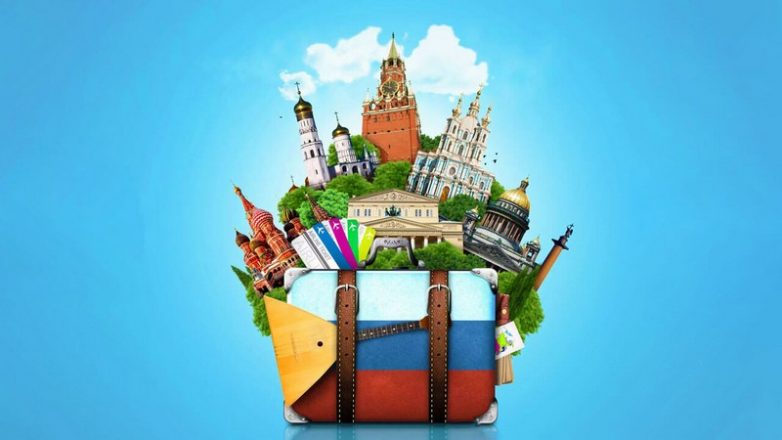 Here are the top 10 places in Russia, where you can go or fly to rest in the summer of 2022 – for the benefit of body, soul and wallet.
10. Solovetsky Islands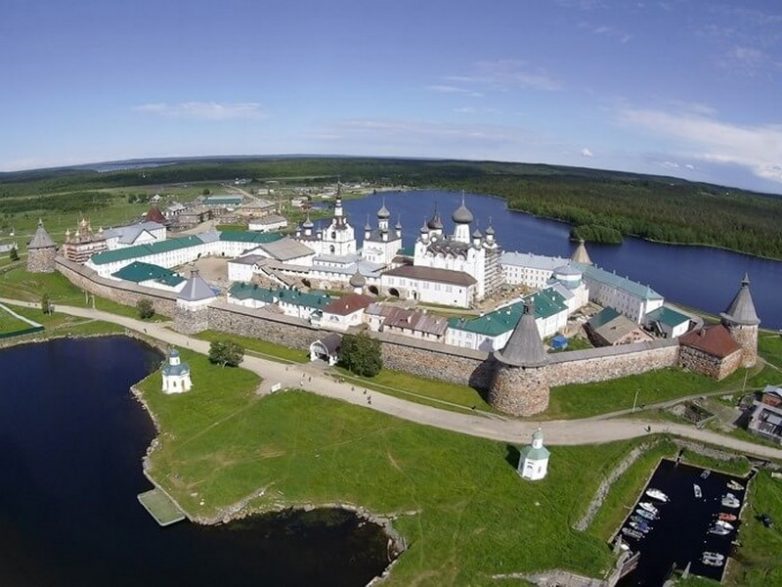 One of the most popular tourist destinations for those who like to combine leisure with learning new things. Severe and beautiful northern nature, where everything breathes with the peace and wisdom of centuries, the tragic history of these places, the ancient architecture of Solovetsky monastery – everything puts you in a contemplative and thoughtful mood.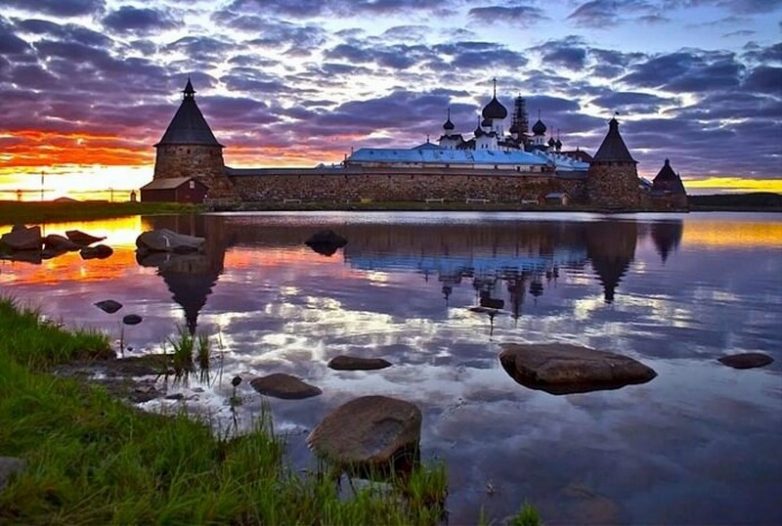 The white nights – from June till early August the sun almost never sets – add particular beauty and mystery to the ancient monastery. You can admire the northern fauna – there live seals, hares and foxes. But along with the seals and the gloomy beauty of northern nature, tourists are welcomed by less pleasant locals – hordes of hungry and man-eating mosquitoes. So be sure to take with you repellents, both on your body and clothes, and for overnight stays in the rooms.
9. Seliger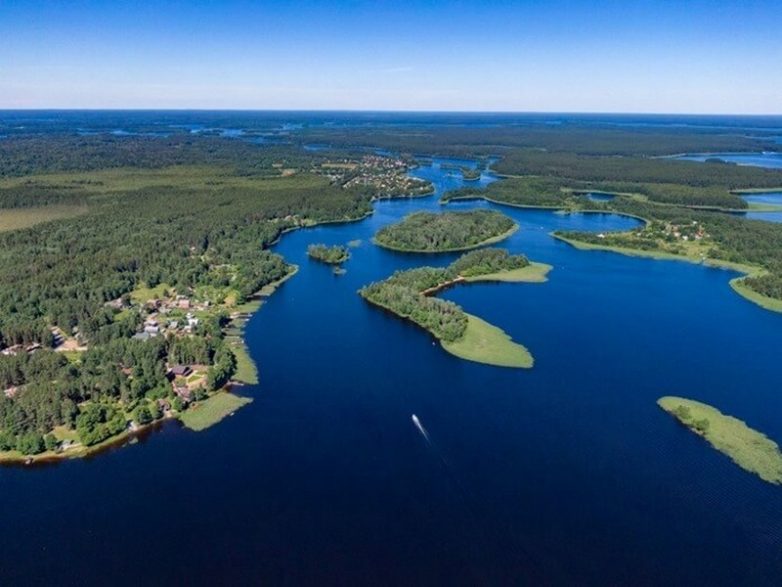 Seliger", in a nutshell, hides a whole network of lakes, rivers, creeks and their connecting streams. Not only that, several large islands of the central lake have their own bodies of water! This place is just perfect for water lovers – fishing, rafting, catamaran rides, windsurfing and even diving.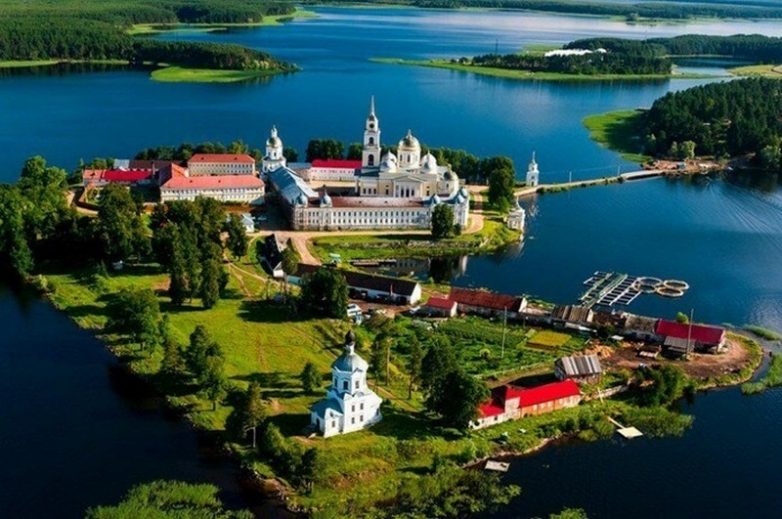 Ever since Soviet times the forest groves with quiet rivers or a giant mirror of water "Ostashkov Sea" attracted tourists from all over Russia – to taste camping romance, sing songs by the fire, get steamed in a forest banya… And if you do not want to sleep in a tent, the banks of water bodies of the Seliger densely studded with tourist bases, ladders cottages and holiday homes.
8. St. Petersburg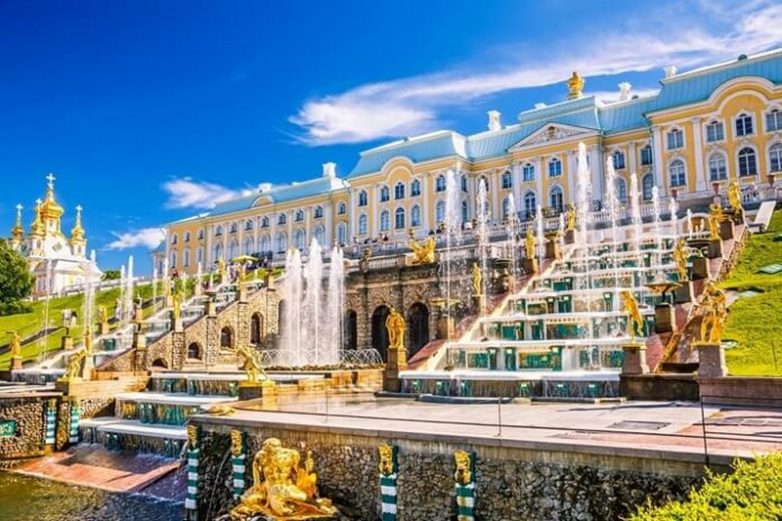 It is a natural phenomenon, typical for the northern regions of Russia, when the sun doesn't set and the nights are transparent light twilight instead of the blackness to which we are accustomed.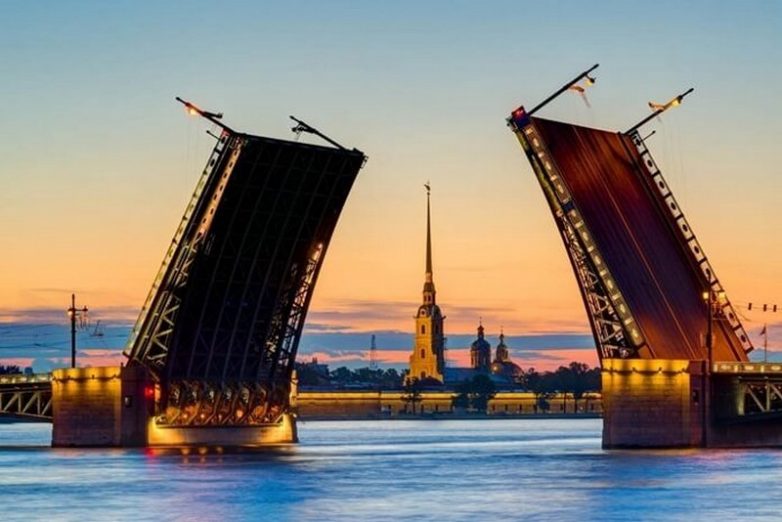 In summer, the cultural program of Russia's most cultural city is saturated to the maximum – both during daylight hours and at night. Festivals, music festivals, concerts indoors and outdoors, guided tours through ancient parks, visits to museums and memorial sites and, of course, the famous drawbridges, which every evening gently rise to the sky and let the important parade on the water surface of the court. On May 27 the city celebrates its birthday, the festival "Scarlet Sails" is dedicated to school leavers, and from 9 to 12 July there will be a festival of the Mariinsky Theater "The Stars of the White Nights.
7. The Black Sea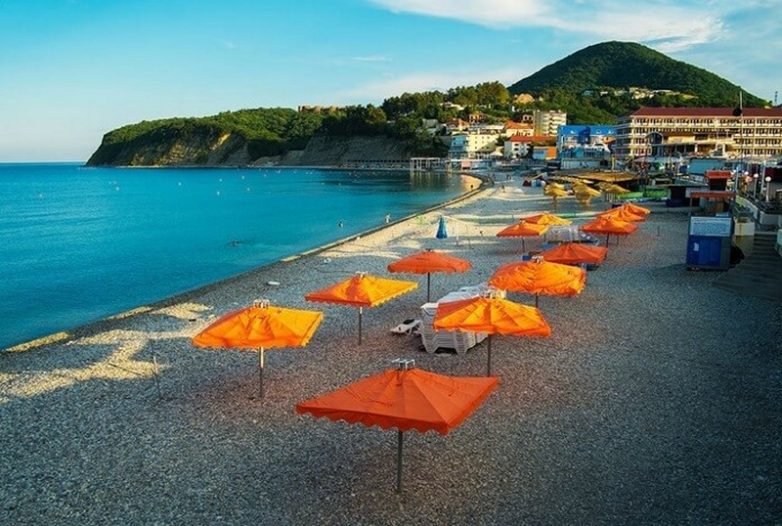 The southern coast of the Black Sea is a favorite destination for tourists from all over Russia. In summer the water there is a pleasant warmth for a body suffering from the winter; in some areas of the Black Sea its temperature reaches 28°.
The beach season in Krasnodar Krai begins in early June (although some hardened northerners dare to take a dip as early as May). According to unofficial information 20 million people come here every year! Of course, the tourist infrastructure is five stars here: there are luxurious resorts for the owners of chubby wallets, and there are more budget places. Adler is good for children – the sea here is shallow and warm.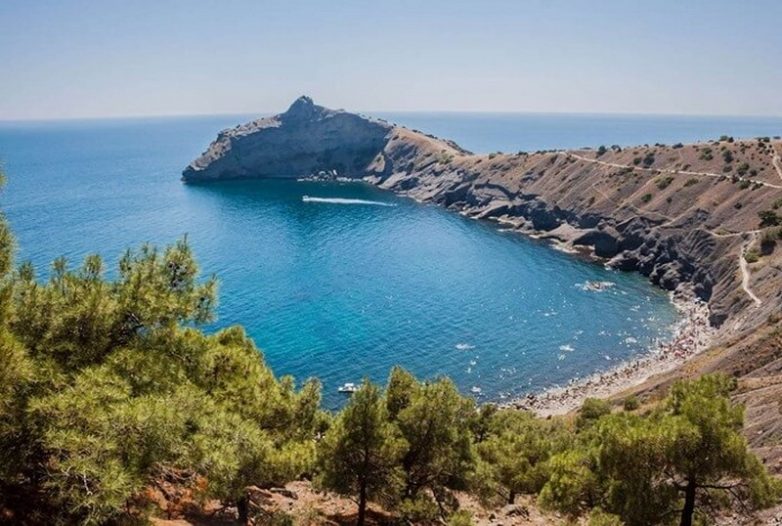 For fans of wildlife I recommend Gelendzhik, with its wooded mountains and sparkling in the sun waterfalls.
And those who are going in summer to go on vacation with children, Evpatoria with a lot of entertainment (dolphinarium, museum of pirates of the Black Sea, water park, etc.) or Sudak with its sandy-pebbly beaches.
6. Caspian Sea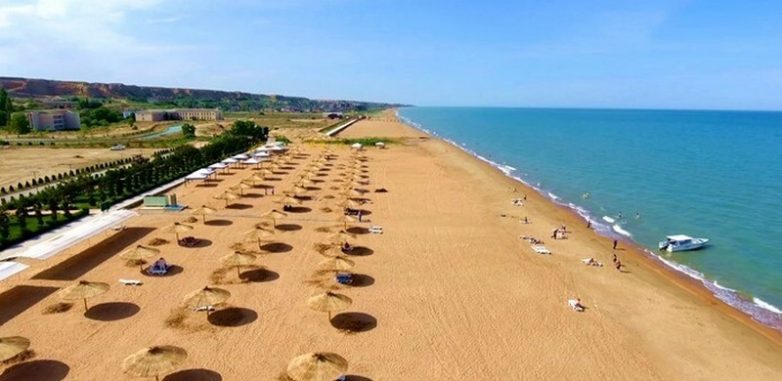 Caspian Sea in the summer is warm – the water temperature can reach 28 ° C. And the rest on its coast is even cheaper than the Azov. True, the infrastructure is lagging and the beaches leave much to be desired – the level of Feodosia, with the smallest white sand, there is hardly meet.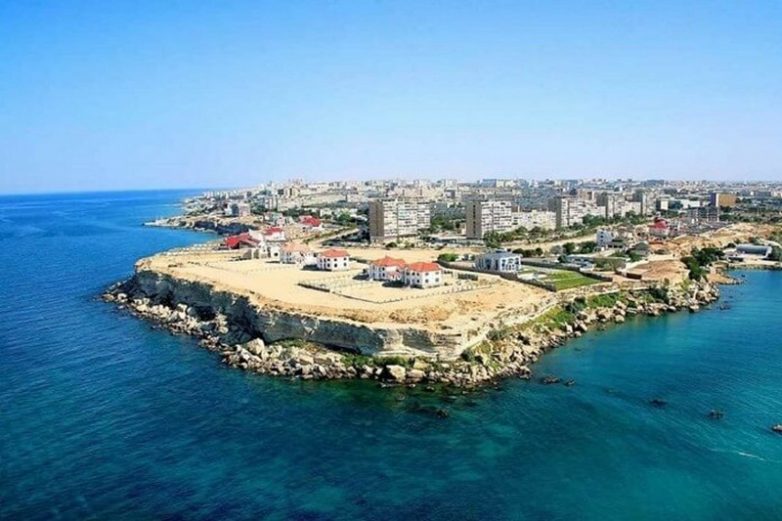 But it is more than compensated by the sea, exotic rest (it is possible to boast before friends and colleagues), the wild and fine nature and magnificent fishing. It is impossible to catch Caspian sturgeon – there is a moratorium on it – but the abundance of other fish will more than compensate for this loss. Laganj is especially popular among fishermen, and those who prefer beach rest should pay attention to Derbent and Makhachkala.
5. Karelia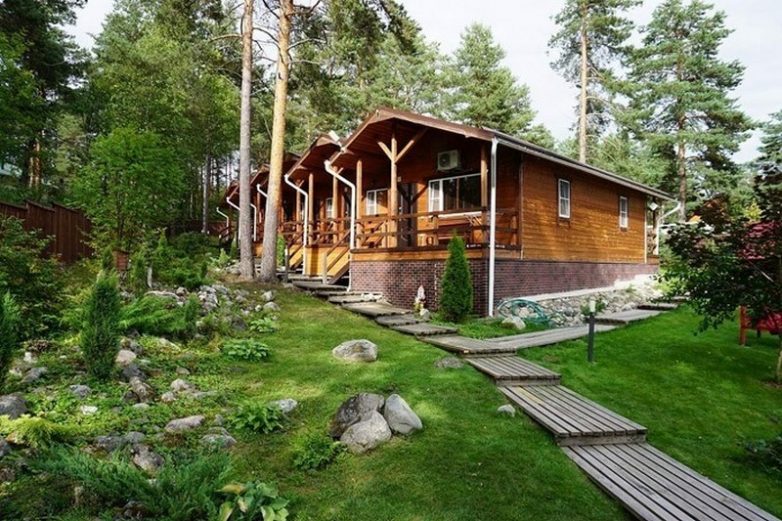 Karelia is one of the most beautiful regions of Russia and a popular vacation destination. The majestic northern nature, clear lakes, white chalk cliffs, contrasting beautifully with the dark green pine forests, and many monuments of the past, leading up to the settlement of these places by primitive people.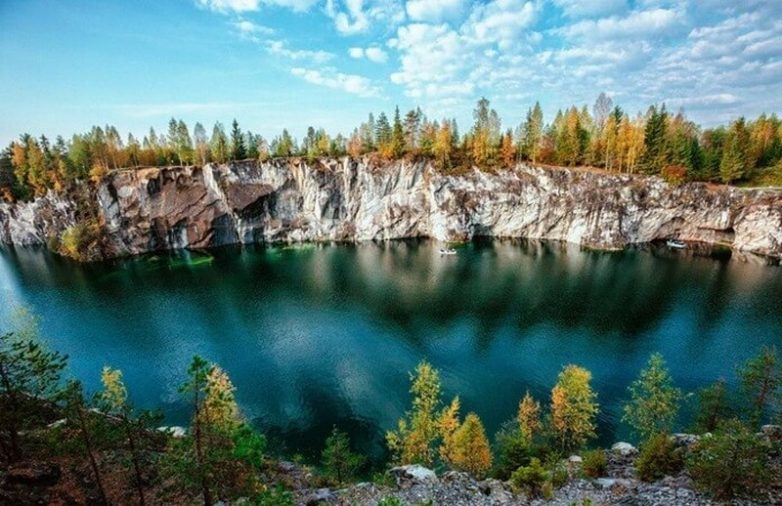 Here is the island of Kizhi, where monuments of wooden art are collected from all over Russia and carefully recreated. The Kivach waterfall is one of the most beautiful and second largest waterfalls in Europe. There is also the ancient island of Valaam, which is surrounded by a web of islands (more than fifty of them!). Onega Lake is popular with the fans of yachting, plenty of forest tourist centers and sanatoriums for connoisseurs of fresh forest air and three meals a day, and you can improve your health on Marcial Waters – the first Russian resort, opened by Peter I.
4. Caucasian mineral waters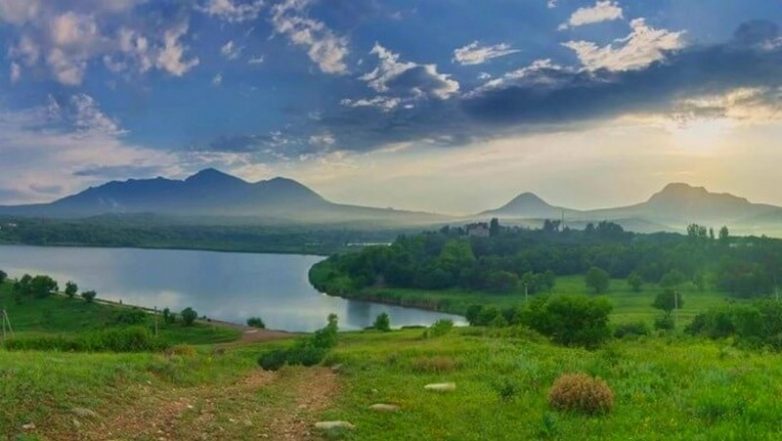 Do you want to have a rest and recover bodily? I suggest to go to the sanatoriums of Caucasian mineral waters – there are four of them. Essentuki is famous all over Russia for its healing mineral waters, Kislovodsk was loved by the Tsar's family, and in Pyatigorsk and Zheleznovodsk you can find a resort for every taste.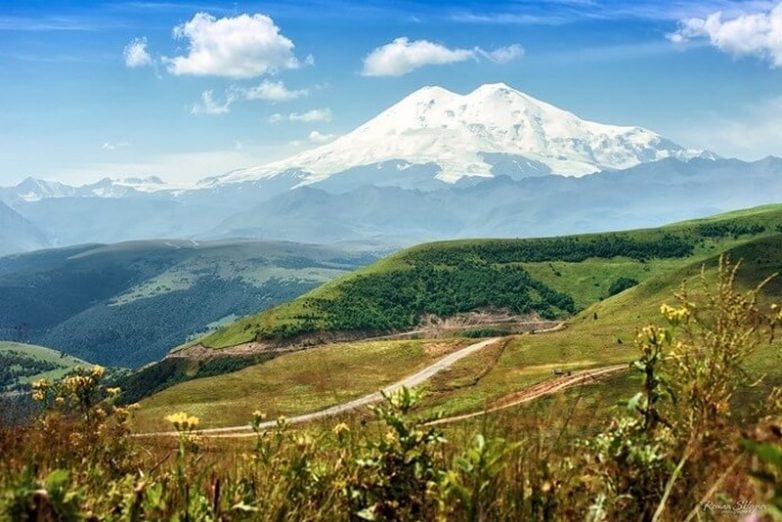 There are also relict oak and lime forests, climate resembling the resorts of the Swiss Alps, ancient architecture at every step, unique calcium mineral water, which is found nowhere else in the world, and much, much more.
3. Kabardino-Balkaria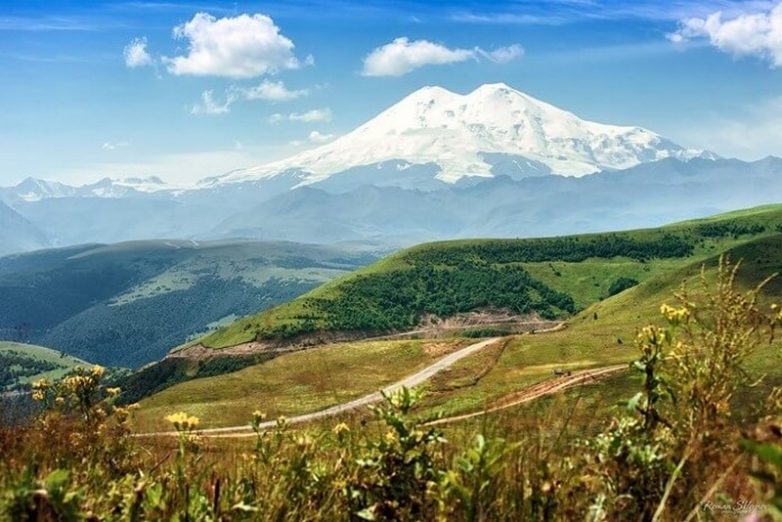 Rest in the North Caucasus will suit the taste of those who like a measured and predictable mode of the day, with sunbathing and drinking drinks on the terrace in the evening, and those who like adventure. Just on the border with Karachay-Cherkessia rises Mount Elbrus, the highest mountain in Europe. I don't suggest climbing it at once, it's suitable for experienced climbers, but trekking routes of Dombaj and Arkhiz are available even for beginners.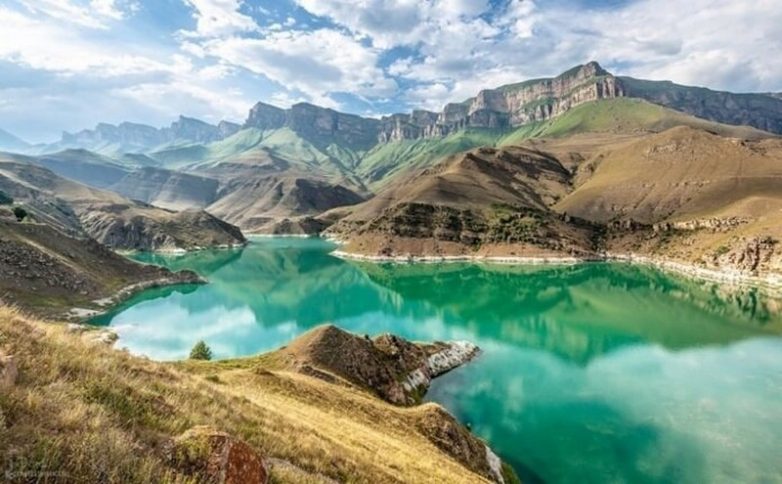 These places are marvelous with dense subtropical forests, mountain meadow-grass, clear cut streams and lakes. More than one generation of Soviet-Russian rafters descended the Belaya River. There are also regular gastronomic tours, where Northerners are introduced to the cuisine of the North Caucasus.
2. Altai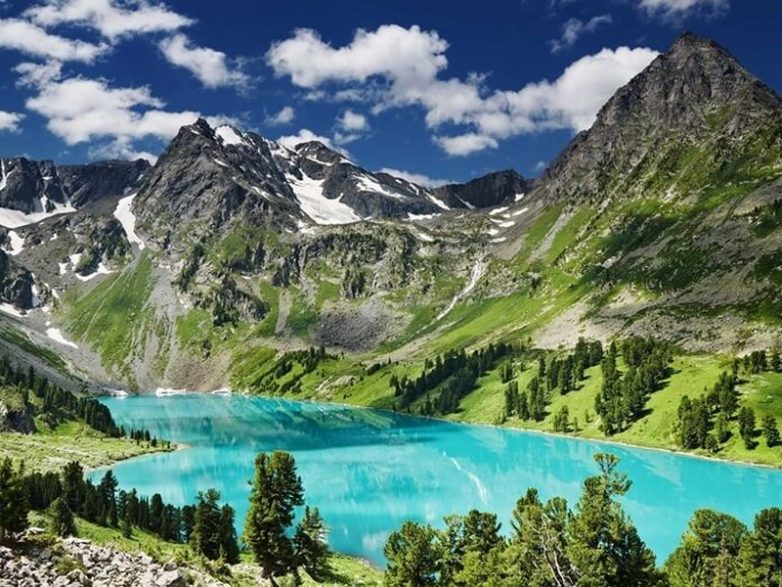 Altai is often compared to Switzerland – lakes with crystal clear water, thick forests, fresh air filled with aromas of herbs and flowers.
Mount Belukha is a favorite pilgrimage place for esotericists, where they search for the entrance to Shambala, and for material mountaineers as well.
Yarovoe Lake is not inferior to the Dead Sea by its mineral composition.
Belokurikha sanatoriums revive not only soul, but also body (here both medicinal mud, and mineral waters, and even baths with extracts from maral horns).
And for the lovers of countryside tourism there is an offer of organic products directly from garden bed.
There is also an entertainment for those who like to spend their time actively – walking and horseback riding trails and rafting on rivers.
1. the Azov sea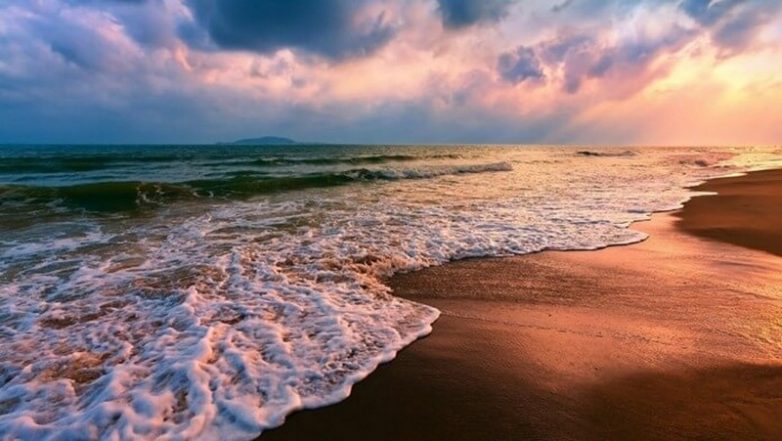 Compared to the Black Sea Azov Sea – a budget option. The sea itself is smaller, instead of subtropical forests and mountains you will find wide steppe expanses.
But there is a peculiarity that will be appreciated by tourists with children – the depth. Azov Sea is shallow (its average depth is only 7 meters), and the descent is flat, long and only one and a half meters. Combined with the warm water, sand, the absence of noisy entertainment, it's a great option for families who want a quiet and peaceful holiday with small children. The wide steppe expanses, strong winds and smooth water surface directly attract windsurfers, yachtsmen and kiting enthusiasts.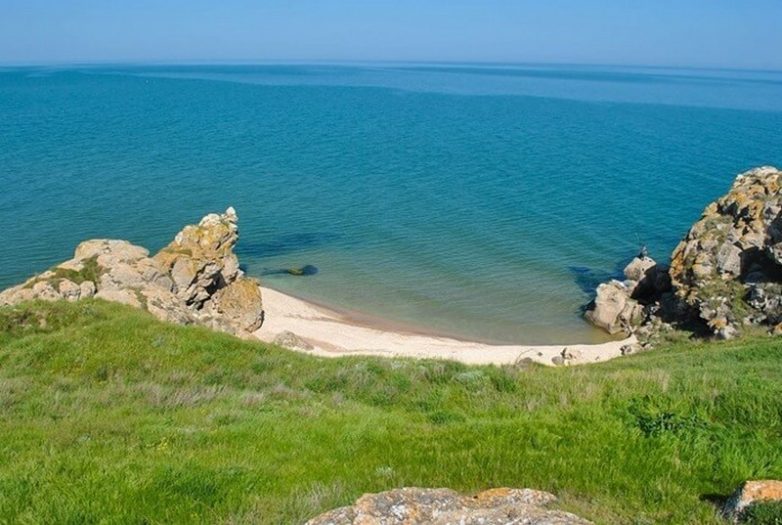 The most popular variant is Yeisk. Good and Kerch – here, in addition to beach holidays you can look at the monuments of architecture and history, as well as go on a gastronomic journey to the local Crimean Tatar cuisine.