10 Most Unusual Road Adventures
On our list today are the most unusual road adventures:
1. The man who drove from Arizona to Michigan with a dead body Grief and love have driven many to madness. A 62-year-old Detroit resident named Ray Tomlinson was driving from Arizona to Michigan with his 93-year-old mother and 31-year-old girlfriend in his van when the trip took a tragic turn. Somewhere in Oklahoma or Texas, Tomlinson's girlfriend passed away.
Grief-stricken, Ray continued the trip because he believed there was a 48-hour window to report the death.
Police found an empty bottle of OxyContin in the car and believed the woman may have died from an overdose of her medication. She had been hospitalized more than nine times in Arizona for drug-related mental health problems. An Arizona hospital employee learned of the woman's death when she called to check on her.
When the family returned to Michigan, they were met by police. The body had already begun to decompose. Fortunately for Tomlinson, he is not a suspect in his girlfriend's death.
2. The Man Who Traveled Twenty Around the World When the Berlin Wall collapsed, Gunther Holtorf began traveling with his wife in their Mercedes Benz G Wagen, which they lovingly called Otto.
What began as a year-and-a-half journey to Africa lasted 804,672 kilometers. For comparison, it is worth noting that Günther Holtorf traveled a distance equal to what one would travel if one circled the planet 20 times. It is hard to find a place on the map where Gunther has not been. He's been to Iraq during the war, Cuba, and even North Korea. Gunther shuns technology and uses some very old Leica film cameras that he uses to capture everything in his path.
Gunther's wife died in 2010, but he continued his journey with other companions and got off track in 2014.
3. A couple determined to reduce their fuel consumption
In January 2006, John & Helen Taylor began a journey that stretched over 25 countries in a period not exceeding 70 days. Their goal was to travel using only 50 tanks of gasoline.
The couple are big fans of cutting their fuel costs. In fact, John gives his wife all the money he saves on gasoline.
John says that by following a few simple tips, such as keeping his car in good condition, avoiding rush hours and using energy-efficient fuel from Shell, he saves money.
The pair completed their trip in 78 days, averaging 52 miles per gallon and using only 24.4 tanks of fuel.
4. A family that has been on the road since 2000 Herman & Candelaria Zapp and their four children are a pretty unique family. They have been traveling since 2000, and all of their children were born during their epic journey.
Herman and Candelaria fell in love as children and have been together since he was 10 and she was 8. They spent their first days as a married couple trying to settle down in Argentina. Still, Herman says that while they had everything, something was missing. They talked about traveling around the world before they got married and decided to take this long-planned trip in a 1928 Graham Paige (Model 610) before they had children.
What began as a trip to Alaska never ended. Each of their children was born in another country and is homeschooled, collecting unique educational experiences along the way.
5. The man who undertook a 1,312 mile journey in a Tesla electric car Many believe that the future is electric and Tesla Motors is considered one of the inspirations of the future. But are we ready to embrace that future? Norman Hajjar believes we are ready. To prove his point, Hajjar embarked on a cross-country trip covering 1,312 kilometers in his Tesla Model S in April 2014.
Hajjar's trip was part of The Epic American Road Trip, sponsored by an electric vehicle data company called Recargo. The Tesla drove twice through 28 states on a zig-zag trip on both coasts, and across the country.
The key to the trip's success was Tesla's charging stations, which can charge a car in less than 20 minutes, compared to other charging infrastructures that require spending at least 5 hours to recharge.
Hajara also believes that these chargers could be key to the growth of electric vehicles if placed in strategic locations along the highway.
Not only did Hajara successfully complete his 1,312-kilometer trip, but he also broke the record for the longest trip in an electric vehicle.
6. The couple who set three world records during their road trip Liliana & Emil Schmid have been on the road since October 16, 1984, traveling in an SUV, and are still going strong.
If you think they're just having fun, think again. The couple has been in the record book three times as of 2014. Their first Guinness Book of World Records entry was back in 1997, when they traveled 451213 kilometers, traveling through 117 countries. The second was in 2009 for covering 641115 kilometers and traveling through 162 countries. The third and final record was in April 2013 for covering 677281 kilometers.
7. HitchBOT Robot is on an epic journey across the country HitchBOT, if you haven't already guessed, is a robot that is on an epic journey across Canada. The HitchBOT robot has a computer that is protected by a clear coating, the robot also has a torso made of solar panels and aqua pads instead of limbs.
The robot has thumbs for hitchhiking and an interface to communicate with anyone who agrees to give it a ride. While traveling, the robot sends tweets and posts selfies with strangers.
8. The parents who traveled across the country with the remains of their daughter, Krissy Lynn Werntz and Jason Michael Hann, are a couple from California. They traveled across the United States with some rather strange luggage — the remains of their infant son.
The couple was arrested in 2002 after they failed to pay the rent for the Arkansas storage place where they hid their daughter Montana's body. Police learned that Montana died in Desert Hot Springs, California in 2001.
The little girl was beaten to death by Hahn. The 10-week-old infant's head was wrapped in duct tape and she was stuffed into a garbage bag. The couple then drove from California to Arkansas to hide the body.
In an even sadder turn of events, police found another body that belonged to a 2-month-old boy in a separate storage facility in Arizona. The boy also belonged to Wernz and Hahn. He died in approximately 2000, and the body was discovered approximately 18 months after his death.
It was also discovered that the couple had a third child, a 1-month-old boy, who was alive but suffering from a dozen broken ribs and a retinal hemorrhage. He has since been placed in foster care and has been adopted.
Hahn was convicted of both murders and sentenced to death in 2013; Wernz was not convicted of killing the boy, but was sentenced to 15 years to life in prison for the Montana murder.
9. A man who took a trip across the country bartering bacon What do you think can be accomplished with 1,360 pounds of bacon? If you answered obesity, you're wrong! Josh Sankey (Josh Sankey) proved it.
The actor/comedian drove from New York to Los Angeles in just a trailer filled with bacon as currency. Bacon paid for everything from lodging to food and transportation costs for him.
Not only did he manage to rent great accommodations, he also got tickets to a Jets game, a tattoo and more. Josh's road trip was a promotional move in support of Oscar Mayer, and it garnered over 2,400 followers on Twitter and over 730,000 likes on Facebook.
So, here we go, bacon can show you the world and Josh Sankey is living proof of that!
10. The Woman Who Came from Houston to Orlando in Diapers Have you ever wondered what astronauts do when they're not in space? If you guessed that they're taking a 1,448-kilometer trip in a diaper, good for you.
We're talking about Lisa Marie Nowak, who was arrested at the Orlando airport in February 2007 on kidnapping charges.
This mother of three was romantically involved with NASA pilot William Oefelein. Oefelein was also romantically involved with Air Force Captain Colleen Shipman.
Novak drove 1,448 kilometers to deal with Shipman and Oefelein and, in true NASA style, wore a diaper to avoid rest stops. She also wore a cape, a wig, and armed herself with pepper spray. In addition, police found an air gun, latex gloves, garbage bags, a folding knife and rubber hoses in her trunk, which she tried to get rid of before police arrived. She was charged with burglary, destruction of evidence and bodily injury.
Novak was eventually released on bail. While it's not every day that astronauts engage in love triangles that force them to defecate in a diaper on the interstate highway to work out their relationship like girl-on-girl, the Navy and NASA were not very impressed. Novak was suspended, demoted from captain to navy commander, and discharged from military service by court order for misconduct with forfeiture of rights and privileges.
Top 50 Adventure Movies – Top 50 Adventure Movies
Top 50 Adventure Movies – Top 50 Adventure Movies
Adventure movies are often the most popular and beloved. They easily combine different genres from comedy to drama while remaining dynamic and entertaining. This page compiles the best adventure movies since 2000. Whether you like sci-fi or references to real-life events, you want to laugh or get nervous, every viewer is sure to find the right one in the selection.
1. Life can't be boring!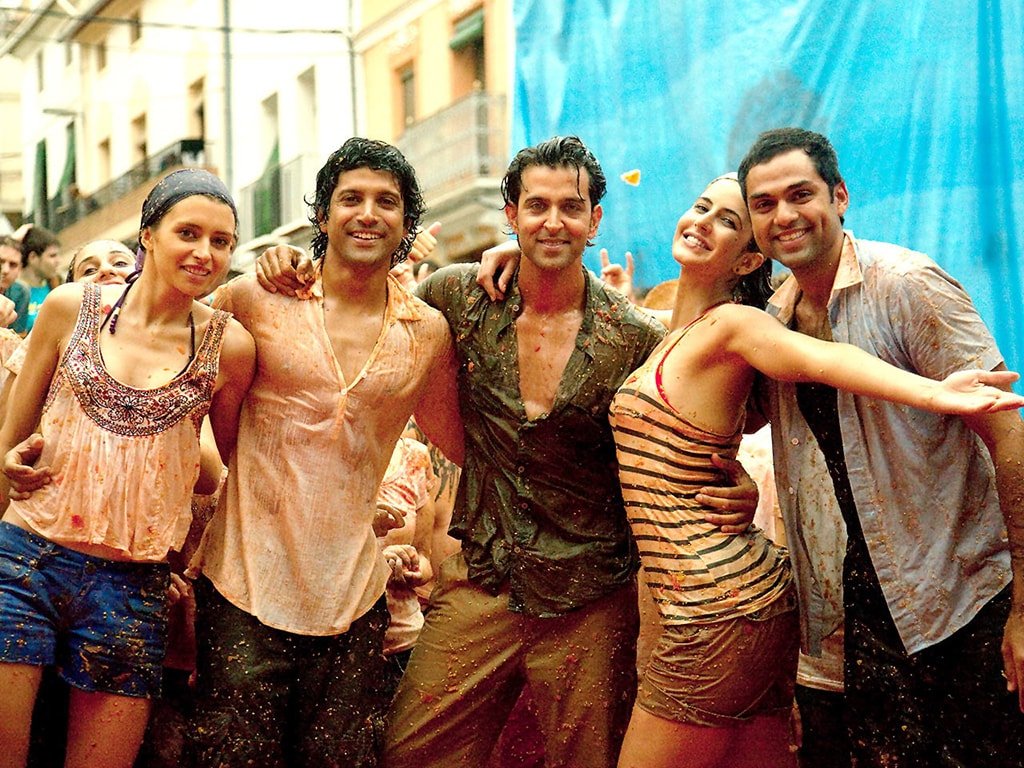 | | |
| --- | --- |
| Production: | India / 2011 / 2h. 35м. / 12+ |
| Genre: | Drama, Comedy, Adventure |
| Starring: | Katrina Kaif, Ritik Roshan, Naseeruddin Shah, Farhan Akhtar, Kalki Koechlin, Abhay Deol and others |
| Director: | Zoya Akhtar |
| Story: | An adventure film about three friends who go to Spain for a bachelor party. Each of them plans a common entertainment in secret. In the process of carrying out what they came up with, the guys meet girls, encounter ghosts of the past, and realize the hastiness of some decisions. |
2. Everest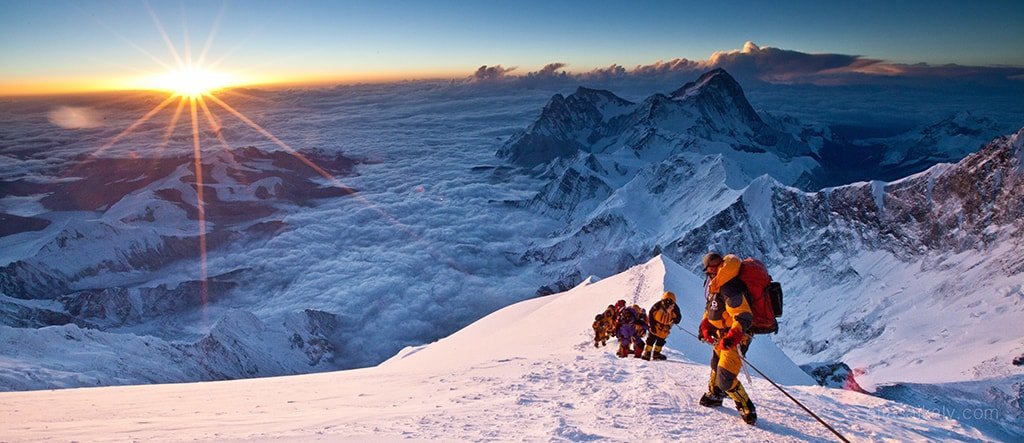 | | |
| --- | --- |
| Production: | USA, UK, Iceland / 2015 / 2h. 1м. / 12+ |
| Genre: | Thriller, drama, adventure, biographical |
| Starring: | Jason Clarke, Josh Brolin, Jake Gyllenhaal, Sam Worthington, John Hawkes, Michael Kelly and others |
| Director: | Balthasar Cormacur |
| Story: | Everest is a major professional challenge for many climbers. The mountain is unforgiving and can be brutal, but the desire to conquer it is all the greater. Several competing teams climb successfully at the same time, but trouble arises on the descent. |
3. interstellar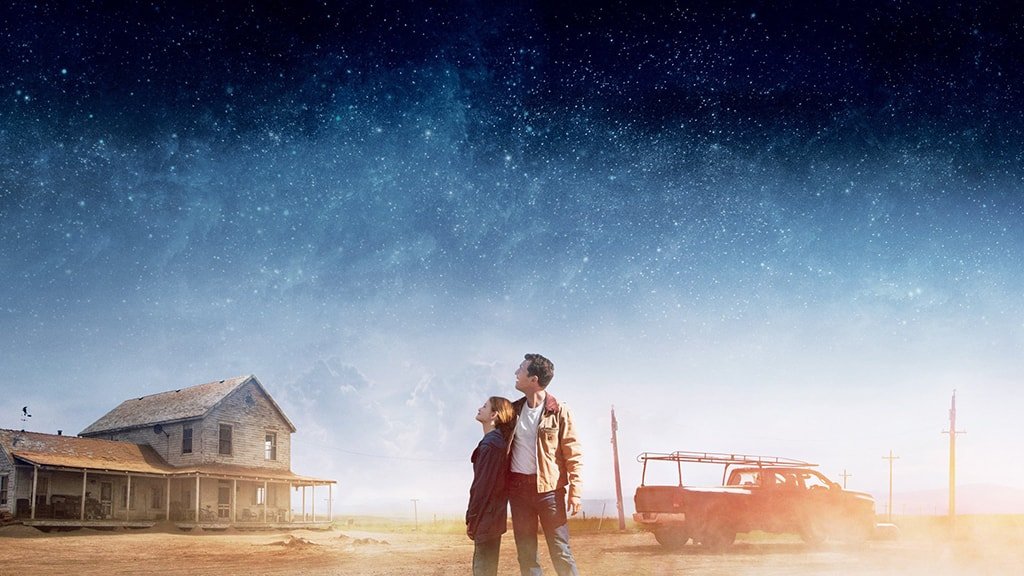 | | |
| --- | --- |
| Production: | USA, UK, Canada, Iceland / 2014 / 2h. 49м. / 12+ |
| Genre: | Sci-fi, drama, adventure |
| Starring: | Matthew McConaughey, Anne Hathaway, Jessica Chastain, Mackenzie Foy, Michael Caine, David Gyasi, Wes Bentley and others |
| Director: | Christopher Nolan |
| Story: | Humanity is in deep crisis over a lack of sustenance. Scientists are in disgrace and work in secret, hoping to find salvation outside Earth. |
A secret expedition is sent to a mysterious wormhole leading to three potentially habitable planets. The crew on board make every decision at random, risking their lives and the future of the Earthlings. Time, self-preservation instincts, and cruel extraterrestrial nature work against them. The story of the confrontation between the individual and the cosmos in the best adventure films.
4 The Lone Ranger.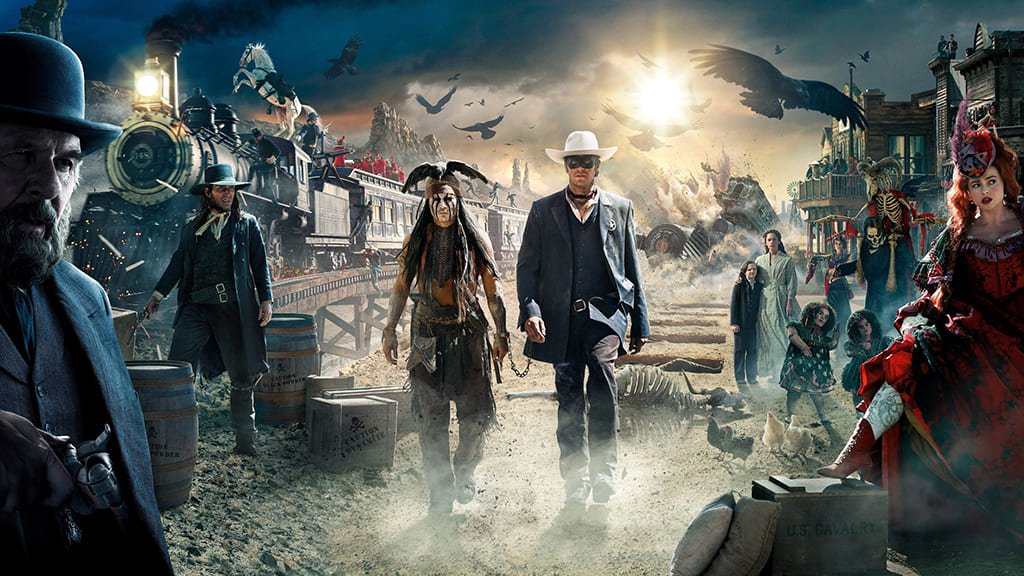 | | |
| --- | --- |
| Production: | USA / 2013 / 2h. 29м. / 12+ |
| Genre: | Western, adventure, action, comedy |
| Starring: | Johnny Depp, Armie Hammer, Tom Wilkinson, William Fichtner, Ruth Wilson, Barry Pepper, etc. |
| Director: | Gore Verbinski |
| Story: | It's simply impossible to imagine adventure films without Johnny Depp. Take a fascinating and entertaining journey by watching The Lone Ranger. |
John's life was changed by the railroad. The kind and obedient lawyer was confronted in the same carriage by the murderer who cut short his brother's life. The terrible event forced the man to take a new name and vow vengeance. Punishment would befall anyone who encroached on another's property or health.
5. The Incredible Life of Walter Mitty.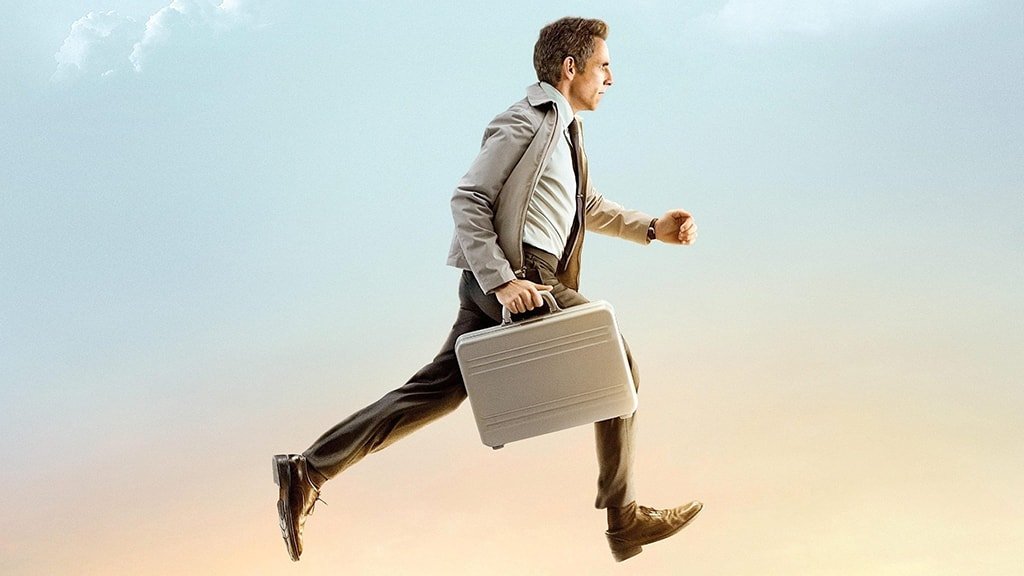 | | |
| --- | --- |
| Production: | USA, UK / 2013 / 1h. 54м. / 12+ |
| Genre: | Drama, comedy, adventure, fantasy |
| Starring: | Ben Stiller, Kristen Wiig, Adam Scott, Shirley MacLaine, Kathryn Hahn, Sean Penn, and others |
| Director: | Ben Stiller |
| Story: | Walter is lonely and ordinary. His life and work are monotonous, his surroundings are drab, and only dreams bring joy. Vivid and unrealizable fantasies in which a man saves his lover, fights criminals, is a great athlete or a spy. Colleagues sneer at the "hanging out" in his world, and timid Walter tries to ignore them. |
6. Odyssey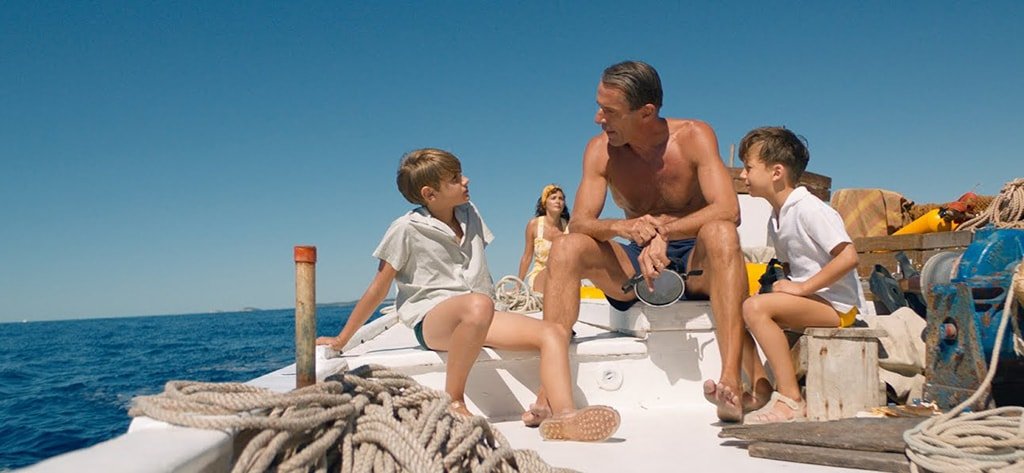 | | |
| --- | --- |
| Production: | France / 2016 / 2h. 2м. / 16+ |
| Genre: | Adventure, biographical, drama |
| Starring: | Lambert Wilson, Pierre Ninet, Audrey Tautou, Laurent Lucas, Benjamin Lavergne, Vincent Henin others |
| Director: | Jérôme Salle |
| Story: | An adaptation of the life and formation of the legendary Jacques-Yves Cousteau, who gave the world a wealth of knowledge and uncovered the mysteries of the ocean. From the beginnings of a fascination for the sea and the search for a suitable vessel to the founding of an ecological community. |
7. John Carter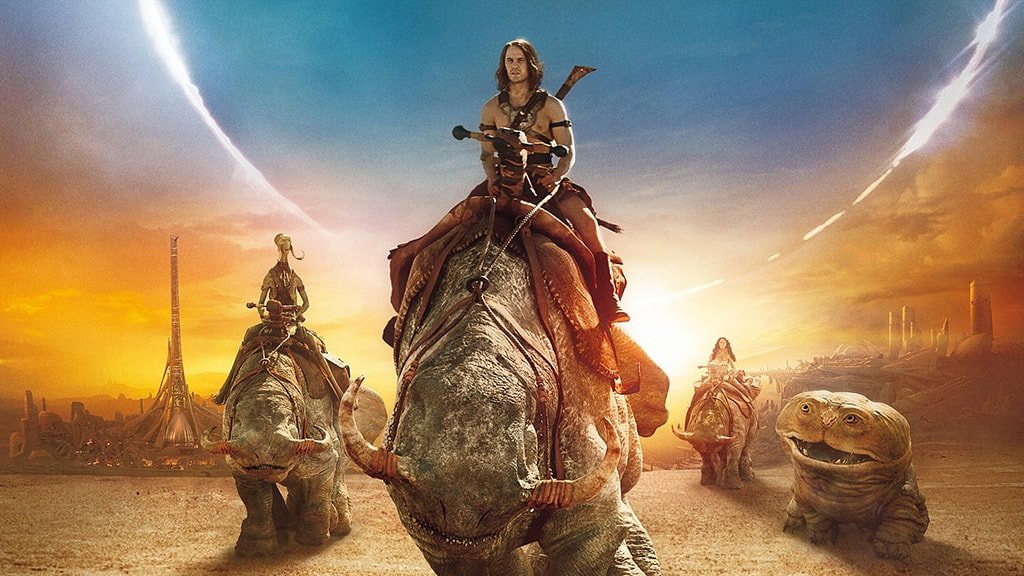 | | |
| --- | --- |
| Production: | USA / 2012 / 2h. 12м. / 12+ |
| Genre: | Sci-fi, action, adventure |
| Starring: | Taylor Kitsch, Lynn Collins, Mark Strong, Dominic West, James Purefoy, Bryan Cranston and others |
| Director: | Andrew Stanton |
| Story: | Carter survives the war and dreams of a quiet life. On his way home from headquarters, the guy finds himself in a cave from which his spirit is transported to Mars. There, John is captured, meets a local princess, and encounters the all-powerful elusive masters of the universe's destiny. |
8. The Hobbit: An Unexpected Journey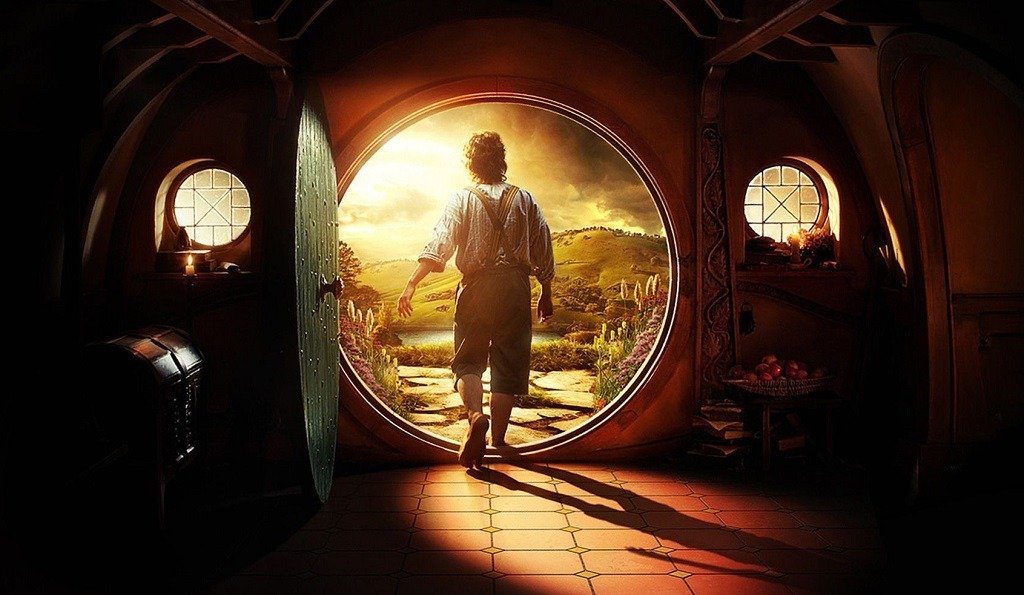 | | |
| --- | --- |
| Production: | USA, New Zealand / 2012 / 2h. 49м. / 12+ |
| Genre: | Fantasy, Adventure, Family |
| Starring: | Robert Downey Jr., Zach Galifianakis, Michelle Monahan, Jamie Foxx, Juliette Lewis, Danny McBride and others |
| Director: | Peter Jackson |
| Story: | Young Bilbo lives in peace and idleness. Until the wizard Gandalf and a mob of warlike dwarves show up on his doorstep, ready to tear the place apart and empty the shelves of food. The uninvited guests call for a long journey, with the goal of stealing from the dragon. |
Unthinkable proposal echoes in the soul of a hobbit, and … here's a guy rescues friends from the captivity of trolls, gets a personal sword, and accidentally wins Gollum ring of power. Thus begins a crazy adventure that will affect the future of all Middle-earth.
9. Life of Pi.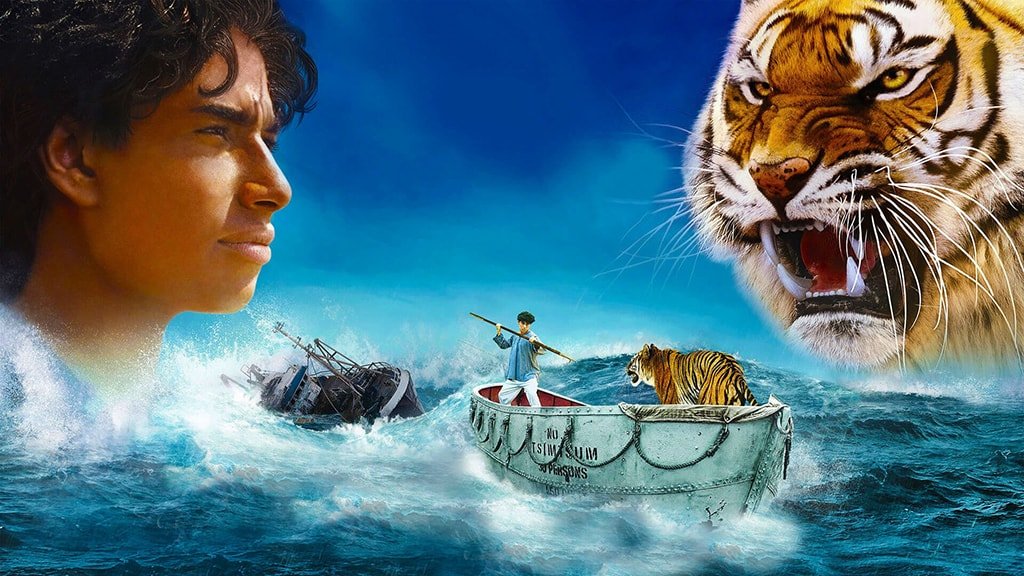 | | |
| --- | --- |
| Production: | USA, Taiwan, UK, Canada / 2012 / 2h. 7м. / 6+ |
| Genre: | Adventure, drama, fantasy |
| Starring: | Suraj Sharma, Irfan Khan, Ayush Tandon, Gautam Belur, Adil Hussain, Tabu and others |
| Director: | Ang Lee |
| Story: | Guy P. and his family were headed to Canada from India on a ship. Part of the cargo is animals for sale from his father's zoo. |
The ship, en route, fails to weather a sea storm and sinks. The only boat with passengers remains: a tiger, a hyena, a zebra, an orangutan, and Pi. It's a strange and dangerous mix of passengers. There is no land in sight and the chance of rescue is ghostly, given the size of the predator. Will the young man be able to curb his fear of death and hopelessness? The best adventure movies and the amazing interaction of wildlife with man.
10. Hector's Journey in Search of Happiness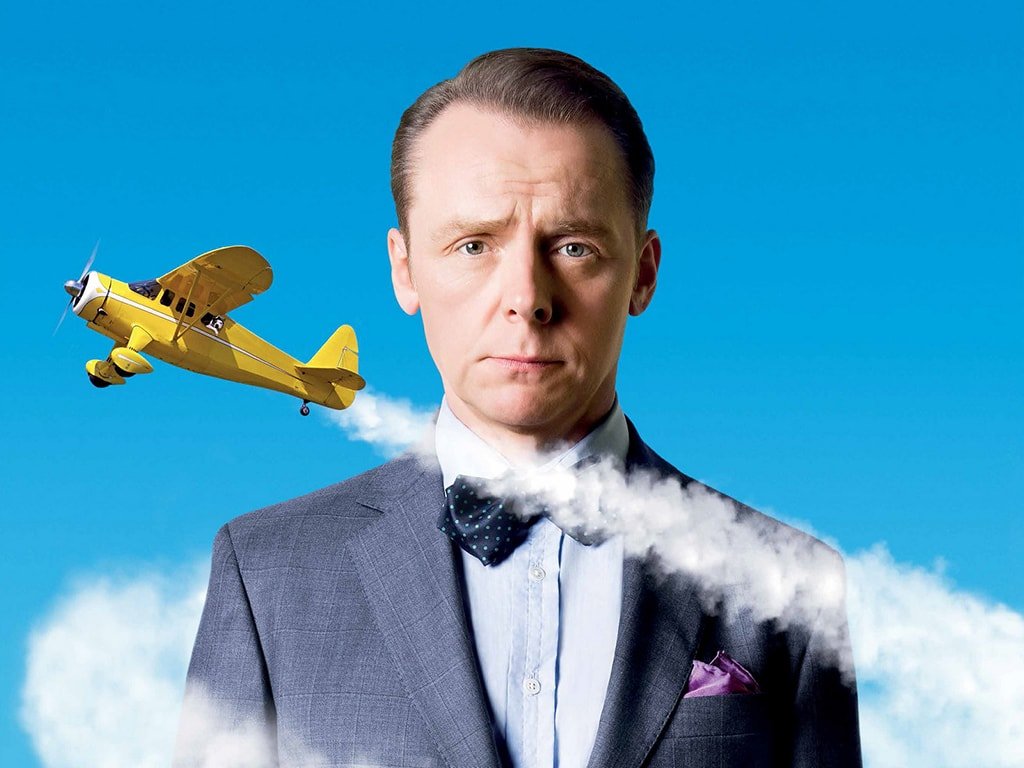 | | |
| --- | --- |
| Production: | Germany, Canada, UK, South Africa, USA / 2014 / 1h. 54м. / 12+ |
| Genre: | Drama, Comedy, Adventure |
| Starring: | Simon Pegg, Toni Collette, Rosamund Pike, Stellan Skarsgard, Jean Renault, Christopher Plummer, and others |
| Director: | Peter Chelsom |
| Story: | Hector is a practicing psychiatrist who believes that joy is in predestination. However, his patients, by making their lives predictable, do not become happy. The man decides to reconsider his beliefs and embarks on a journey whose main task is to find the source of happiness. |
11. the big soldier.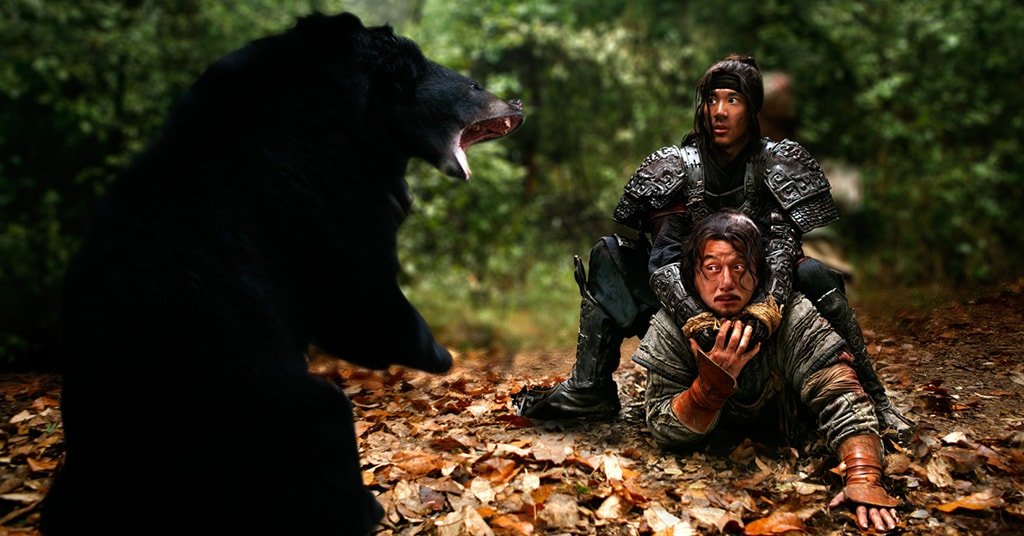 | | |
| --- | --- |
| Production: | China, Hong Kong / 2010 / 1h. 32м. / 16+ |
| Genre: | Action, comedy, adventure, drama |
| Starring: | Jackie Chan , Wang Lihom, Yu Seung-joon, Lin Peng, Yuimin Du, Xiao Dong Mei, etc. |
| Director: | Ding Sheng |
| Story: | Ancient China is shaking with wars. Individual kingdoms are at war with each other, weakening the country. The battle between the armies of Liang and Wei is over when there are two survivors: one from each side. |
A common soldier and a general. The first cunningly captures the second and presents a return home, hoping for a generous reward. The path is not a short one and passes through the battlefields of other armies. Is it possible to pass it alive and not destroy the resisting prisoner? And is the goal itself justified?
12. The Road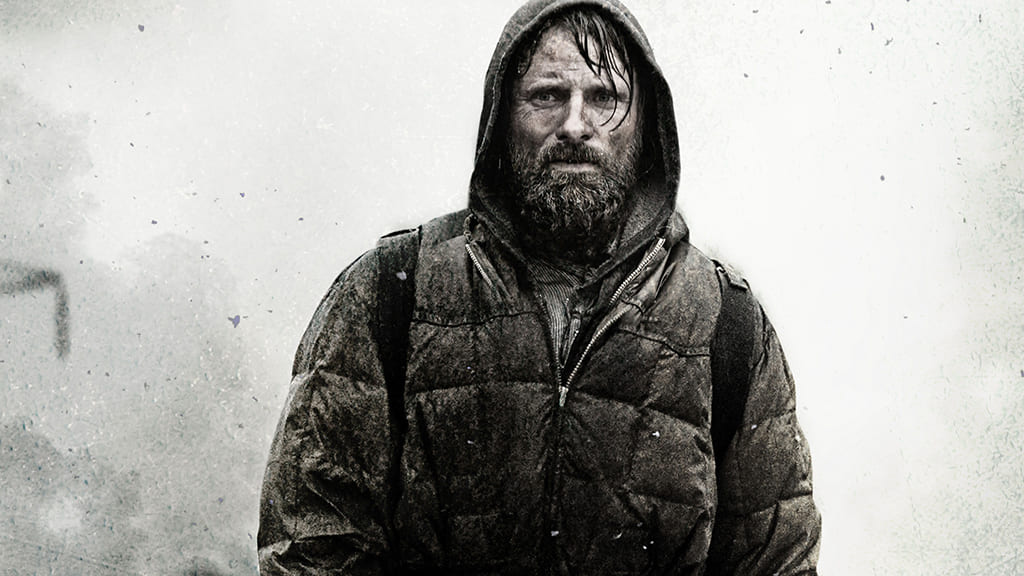 | | |
| --- | --- |
| Production: | USA / 2009 / 1h. 51м. / 18+ |
| Genre: | Drama, Adventure |
| Starring: | Viggo Mortensen, Cody Smith-McPhee, Charlize Theron, Guy Pearce, Robert Duvall, Molly Parker and others |
| Director: | John Hillcoat |
| Story: | Life on Earth has been severely tested: flora and fauna have been destroyed. Surviving humans collect canned food, hunker down in abandoned villages, and try not to get caught by cannibals. |
13. The Healer: The Apprentice of Avicenna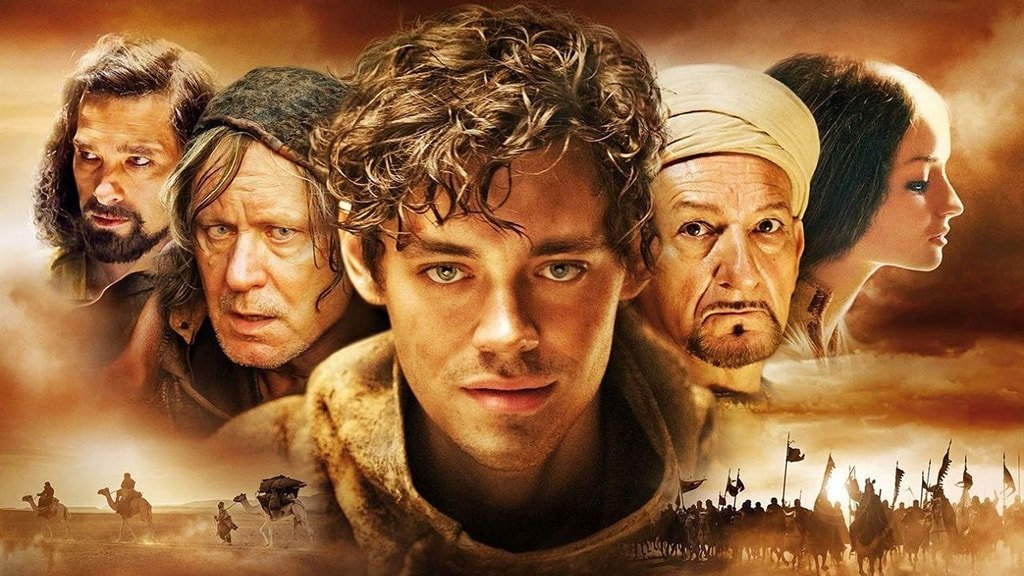 | | |
| --- | --- |
| Production: | Germany / 2013 / 2h. 30м. / 16+ |
| Genre: | Drama, adventure, historical |
| Starring: | Tom Payne, Ben Kingsley, Emma Rigby, Stellan Skarsgard, Olivier Martinez, Elias EmBarek and others |
| Director: | Philip Stölzl |
| Story: | Robert lost his mother at age 11-she died of an unknown illness. The boy took it hard and vowed to find out how to save others from a similar death. He traveled to the East, hoping to become a disciple of Avicenna, the world-famous healer. |
Along the way, the boy encounters deceivers and warlike peoples. But the most difficult thing for him becomes to hide his potential: the world around him was not ready to accept the methods used by the young healer…
14. Iron Grip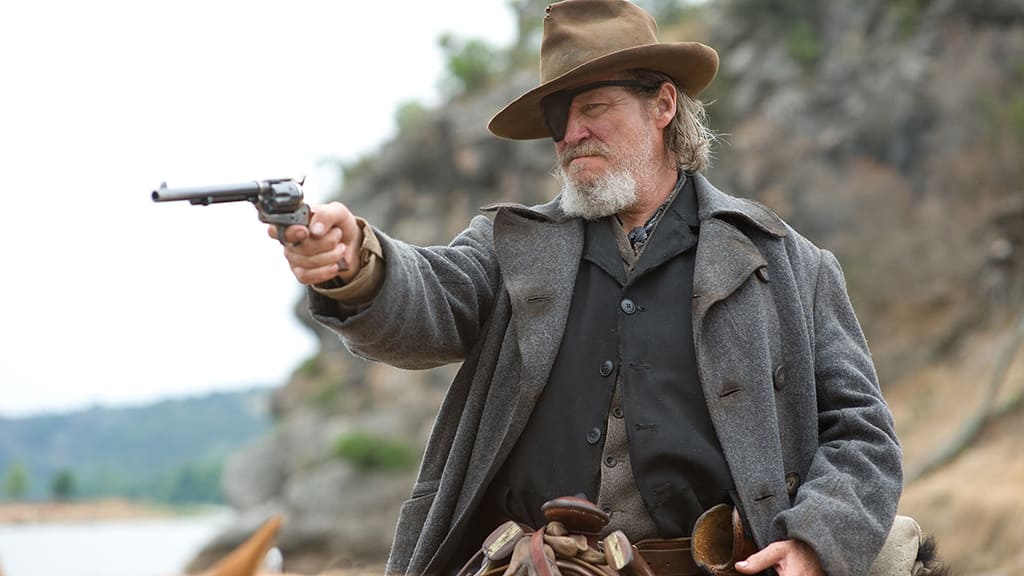 | | |
| --- | --- |
| Production: | USA / 2010 / 1h. 50м. / 16+ |
| Genre: | Drama, Adventure, Western |
| Starring: | Jeff Bridges, Hailee Steinfeld, Matt Damon, Josh Brolin, Barry Pepper, Dakin Matthews and others |
| Director: | Ethan Cohen, Joel Cohen |
| Story: | Matty, the girl's father, is murdered by a runaway laborer. She wants to punish the criminal and hires a bounty hunter, intending to go on the chase with him. The elderly man tries to go off on his own, but the stubborn and angry girl ties up after him. |
15. The Battle of Red Rock.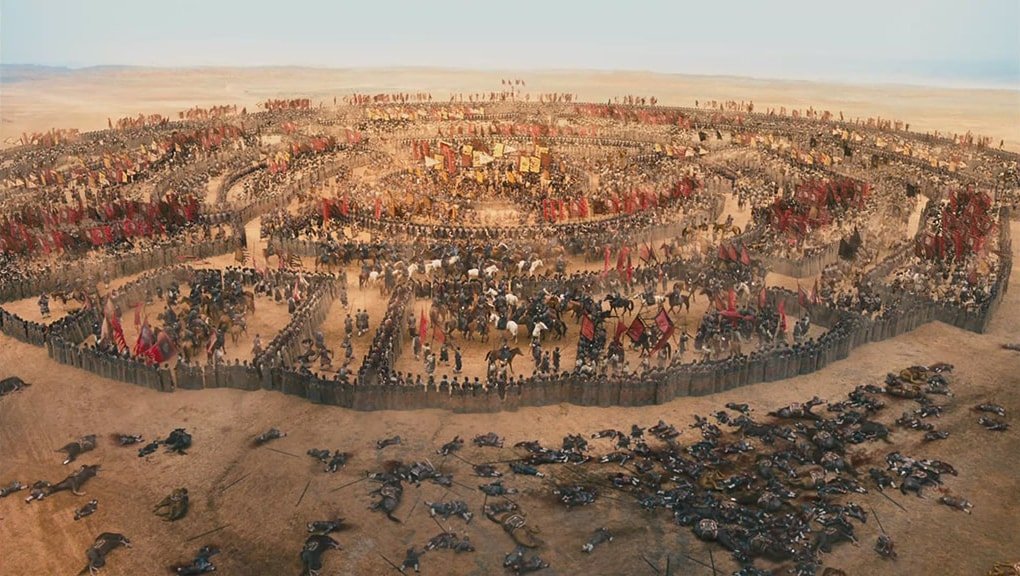 | | |
| --- | --- |
| Production: | China, Hong Kong, Japan, Taiwan, Korea Southern / 2008 / 2h. 26м. / 16+ |
| Genre: | Action, drama, adventure, war |
| Starring: | Tony Leung Chu Wai, Takeshi Kaneshiro, Zhang Feng, Chang Chen, Vicky Zhao, Hu Jun and others |
| Director: | John Wu |
| Story: | An intrigant lurking in the shadow of the throne of the timid emperor of ancient China provokes an enormous army to attack two neighboring kingdoms. He convinces the ruler of the necessity of war to unite and prosper the country. |
The small number of neighboring troops are unable to fight back openly against the enemy's army of millions and retreat to the fortress at the Red Cliff, finding themselves besieged. The choice is clear: make up for the lack of troops with cunning warlords or perish.
16. Train to Darjeeling. Desperate Travelers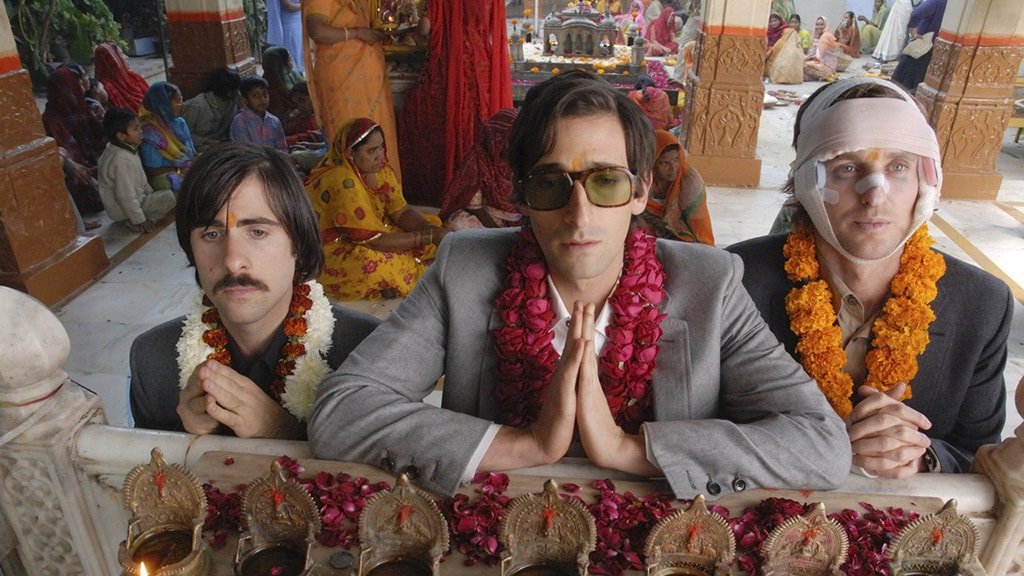 | | |
| --- | --- |
| Production: | USA / 2007 / 1h. 32м. / 16+ |
| Genre: | Drama, Comedy, Adventure |
| Starring: | Varis Ahluwalia, Owen Wilson, Adrien Brody, Jason Schwartzman, Amara Karan, Wallace Wolodarsky and others |
| Director: | Wes Anderson |
| Story: | Three brothers struggle to survive the passing of their father. They do not communicate and cannot come to terms with the loss. |
17. Kon-Tiki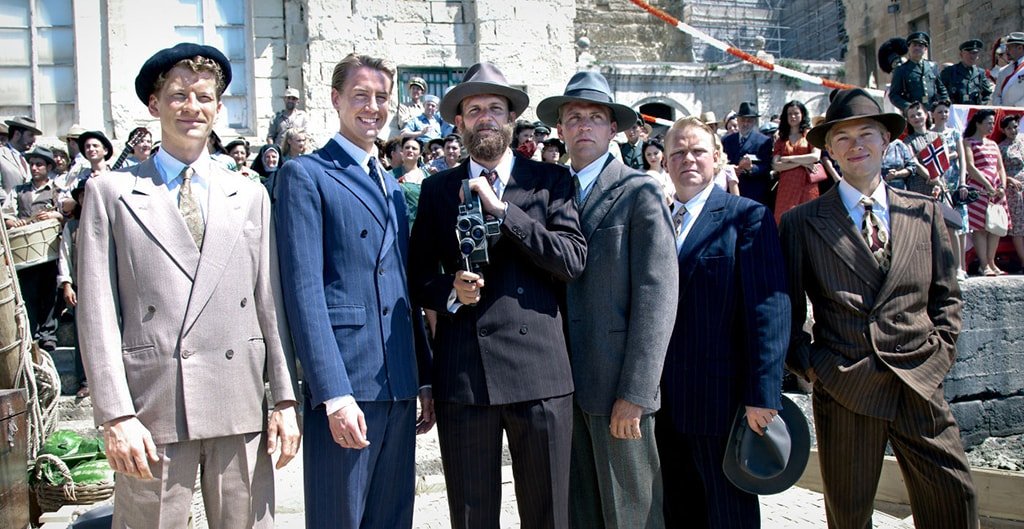 | | |
| --- | --- |
| Production: | Norway, Great Britain, Denmark, Germany, Sweden / 2012 / 1h. 49м. / 6+ |
| Genre: | Adventure, biographical, historical, drama |
| Starring: | Paul Sverre Valheim Hagen, Anders Baasmo Christiansen, Tobias Zantelman, Gustaf Skarsgård, Odd Magnus Williamson, Jakob Oftebro and others |
| Director: | Joakim Ronning, Espen Sandberg |
| Story: | The great and hostile Pacific Ocean. It seemed difficult to cross, even with the best-prepared ship. But the traveler Thor Heyerdahl, having carefully studied the annals, ventured as far as Polynesia on a raft built to resemble the designs of the ancient Incas. |
18. Foes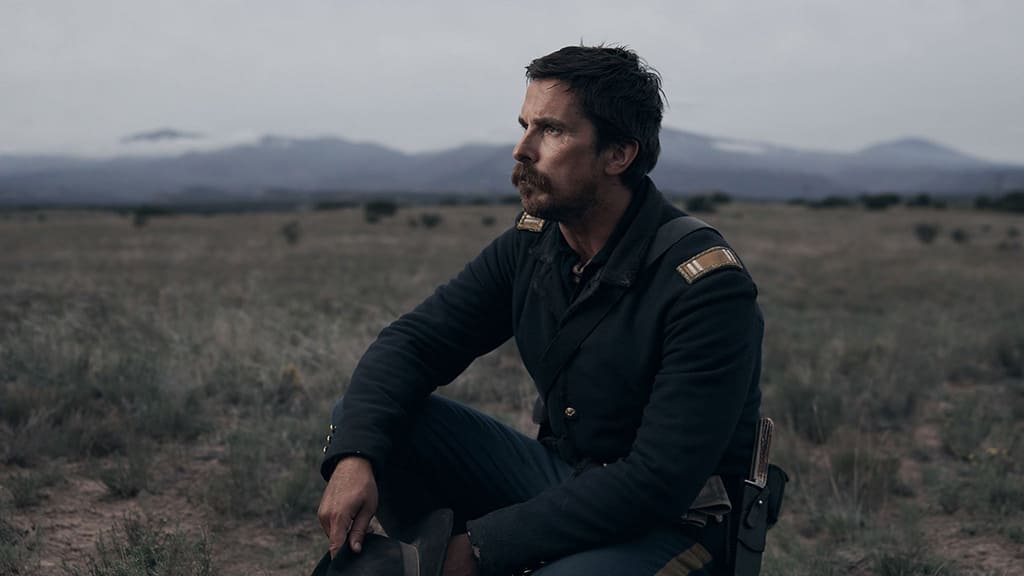 | | |
| --- | --- |
| Production: | USA / 2017 / 2h. 14м. / 18+ |
| Genre: | Drama, Adventure, Western |
| Starring: | Christian Bale, Rosamund Pike, Wes Studie, Rory Cochrane, Jesse Plemons, Jonathan Majors, and others |
| Director: | Scott Cooper |
| Story: | Captain Blocker went through the "Indian Wars" and by the time they were over, in 1892, he had a lot of pain, bitterness and hatred for the Indians. His last assignment was to ferry the terminally ill Chief Hawk and his family to Montana. It is mentally difficult for the military man to endure moving with the enemy and physically he is on edge: the surrounding countryside is flooded with criminals and guerrillas. |
Everything changes after a chance encounter with Rosalie, who lost her entire family in the war. The rugged wild west at its best in adventure films.
19. Silence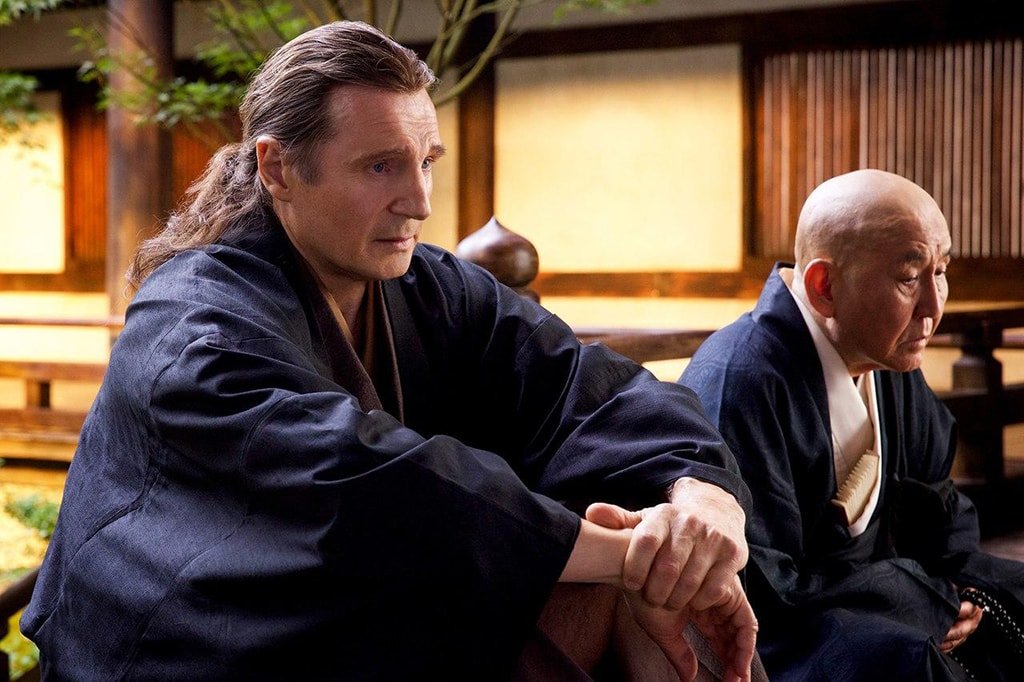 | | |
| --- | --- |
| Production: | Mexico, Taiwan, USA / 2016 / 2h. 41м. / 18+ |
| Genre: | Drama, adventure, historical |
| Starring: | Andrew Garfield, Adam Driver, Liam Neeson, Tadanobu Asano, Kieran Heinds, Issei Ogata, and others |
| Director: | Martin Scorsese |
| Story: | Two Jesuit priests visit Japan in search of a missing mentor. Communication with foreigners is forbidden here and the young men feel the wrath of the locals when they try to interact. |
They face torture and unfamiliar ways of thinking, and their faith is put to the test. Life in a foreign country depends on the ability to hide and become invisible. Sometimes the villagers help them secretly, overcoming their fear of the Inquisition. But there comes a moment when the heroes are forced to split up and disperse.