Top 10 countries to visit in 2019 according to Lonely Planet
The well-known publication Lonely Planet named the best tourist destinations for 2019. The authors of the resource compiled the top 10 countries that you need to see with your own eyes.
Friends, we remind you that we have a super convenient app for iOS, which is available in the App Store
Download, try it, and leave your feedback!
These are places that evoke vibrant emotions, fill you with power, powerful energy. Check out the rankings and hurry up to plan an exciting journey.
1. Sri Lanka
Here it is – a winning country! Why love Sri Lanka? For everything! For the mix of religions and cultures, for ancient temples, rich wildlife, the best surfing spots and, of course, for the kind, helpful people. The country has now gained wings, revived after decades of civil conflict, and yet remains welcoming, friendly.
While the north and east of Sri Lanka were previously inaccessible, they too can now be explored. Family vacationers, adrenaline hunters, eco- and gastro-tourists will love the island.
2. Germany
This year in Berlin, Weimer, and Dessau, some absolutely incredible art museums will open. Exhibitions and events have already been announced all over the country. In addition, 2019 will be remembered for high-profile anniversaries: 30 years since the fall of the Berlin Wall, as well as the 100th anniversary of the foundation of the Bauhaus Higher School of Construction and Artistic Design.
3. Zimbabwe
Zimbabwe has always been a dream destination for travelers. Not only is it one of the safest places in Africa, it's also probably the most hospitable. The locals are insanely happy visitors, because thanks to tourism, the country is moving toward a new dawn.
In Zimbabwe is worth visiting the amazing national parks, which are home to lions, African elephants, buffalo, leopards, rhinos. You must also see the archaeological ruins, listed as a World Heritage Site, the forested mountains and of course the mighty Victoria Falls.
4. Panama .
Fly to Panama for a mind-blowing experience. Panama has a lot of treasures. Just beaches with white sand, tropical forests and misty highlands.
But nature is not the only one. The culture of the indigenous peoples of Panama is also unique. It is definitely worth learning more about the customs of the locals and trying the traditional cuisine. In 2019, the capital of Panama will be 500 years old. A great party is planned for this occasion. How could you miss it?
5. Kyrgyzstan
Kyrgyzstan appeared on the scene of world tourism last year thanks to the World Nomad Games, dedicated to traditional and sometimes very unusual regional sports.
The country cares about the comfort of tourists. For example, they have already paved almost 3,000 km of new routes for hiking, upgraded highways, and simplified the process of obtaining electronic visas.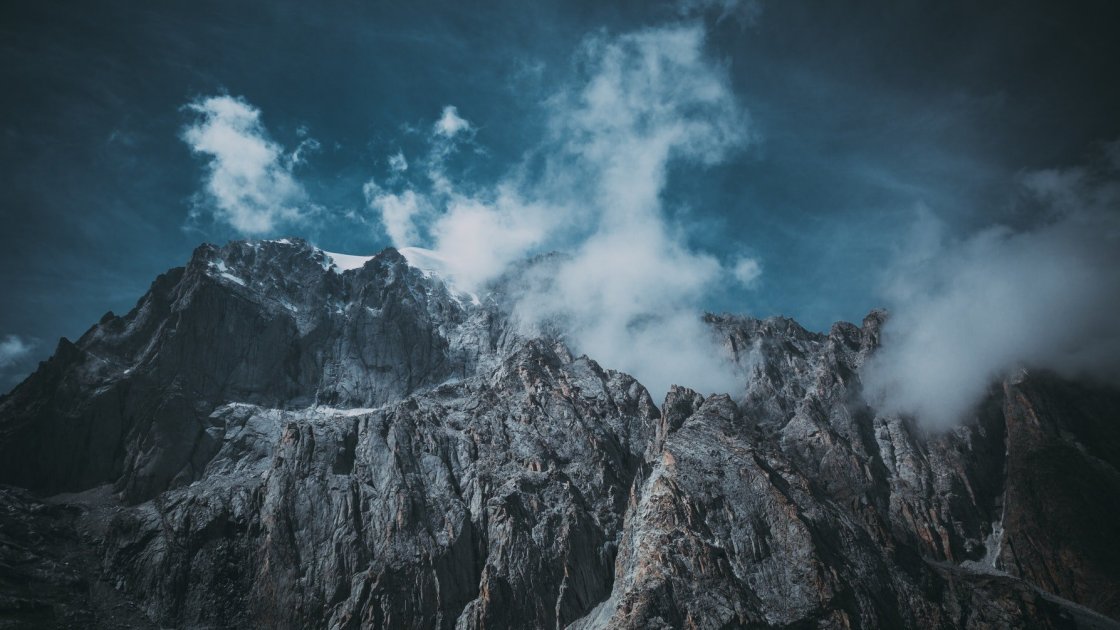 Everyone who appreciates the untouched natural beauty needs to go to Kyrgyzstan urgently. Incredible mountain peaks, picturesque lakes and rivers, majestic waterfalls. This beauty is fascinating, and the unique Central Asian flavor warms the soul.
6. Jordan
Can't you imagine your life without adventure? Take a tour around Jordan. Enjoy the scenery of the Rift Valley, its canyons and the greenery that has covered everything after the flash floods.
Visit the Dead Sea, the lowest point on Earth, and smell the wildflowers scattered among the crusader castles. Feel the character of the locals, charge with irrepressible Jordanian optimism.
7. Indonesia
Some parts of Indonesia have been devastated by earthquakes lately, but most of this huge country remains safe for tourism.
Thanks to huge investments in new air, land and sea connections, and visa-free travel for 169 countries (including Ukraine), exploring this tropical country has become much easier. Hurry to get acquainted with fantastic Indonesia while all its secrets are still uncovered.
8. Belarus .
Thanks to the relaxed visa regime, Belarus is becoming increasingly popular among tourists from all over the world. International events and summits take place in the capital. In 2019, Minsk will host the European Games, a sports competition among European athletes.
Where to go and what to see? Well-restored Old Town has a special atmosphere. There's the elegant Minsk City Hall in the center, lots of interesting art sites, cafes, trendy beer and cocktail bars, and plenty of tourist spots for all ages and budgets.
9. Sao Tome and Principe
Sao Tome and Principe is a country consisting of two volcanic islands in the Gulf of Guinea. Not all tourists are even aware of this point on the map. This area is striking with its surreal landscapes, vibrant jungle, empty beaches and the extraordinary beauty of tropical waters.
The history and culture of the country are also interesting. Once upon a time, sugar, coffee and cocoa were exported to Europe on a huge scale from the colonies on the islands. Now the authorities are actively developing tourism.
In São Tomé and Principe you can see an unreal underwater world of the Atlantic, go to an extinct volcano, look at a waterfall. Any activity and any route in this country offers some of the best experiences of a lifetime.
10. Belize
Oh, Belize! Every self-respecting traveler dreams of staying in this country. Its coastline is fringed by the famous Belizean reef – the second largest in the world.
Because of global warming and human factors by 2030 a unique chain of coral reefs may disappear. Authorities are trying by all means to protect the marine environment and place new eco-resorts in the jungle. So, travelers have a chance to discover untouched, safe locations in Central America.
Top 10 countries Lonely Planet travel guide recommends to visit
Not sure where to go on vacation? For inspiration, Lonely Planet has ranked the top 10 countries you should visit! Not only do they hide natural riches and authentic culture, but many of them are gaining a steady foothold in the travel market. It turns out that there are many not-so-common but attractive destinations worth exploring. Take your pick of where to go:
1. Bhutan
1. Bhutan.
This little piece of Himalayan paradise is regulated by tourism policy. Because of this, tourists have to pay high fees for each day they stay in the country just to set foot in the hills smelling of pine trees and monasteries. But tourists realize that those moments when you walk the mountain trails, clear of debris, accompanied by horses and yaks, are worth the money . In Bhutan you are surrounded by people whose Buddhist faith naturally connects them to this pristine environment. Bhutan is the only country with a negative carbon footprint.
2. England
2. England
England has so many fascinating regions that you could potentially explore; such a range of enticing sights to discover. Countless options await you on your tour of England. Perhaps visit the grandiose Stonehenge, an ancient landmark that has confounded intellectuals for centuries, or immerse yourself in the mesmerizing charm of Stratford-upon-Avon . Why not take a day trip to London's exquisite Ferris Wheel on your tour of England, marvel at Brighton , Oxford or the beautiful Cotswolds . Though in the past the English coast was mostly a protection from intruders, today it's a quiet place that offers wonderful walks and a refuge from the hustle and bustle of the city. Sea life among rocky reefs, delicious fish and chips, dolphin watching on picturesque beaches and great beach holidays are all waiting for you in England .
3. Northern Macedonia
3. Northern Macedonia
The country is known for its gastronomy, ancient traditions and nature. The city of Ohrid, a UNESCO World Heritage Site, is located in the southwestern part of the country on the eastern shore of Lake Ohrid. The city is perhaps the most popular tourist destination in the country, largely due to the beaches and the atmosphere. However, Ohrid is also home to many historical monuments, such as Samuel's Fortress and the Ancient Theatre, the Church of St. Panteleimon, the Church of St. Sofia, the Church of St. John, the Monastery of St. Naum and the family house of the Robes. Along the coastline there are several beautiful fishing and mountain villages, including Treitsa, Pestani, Elsani and Lubanista. Macedonia was officially renamed Northern Macedonia in February 2019 . The name change was the result of a groundbreaking agreement with Greece , ending decades of strained relations between the two countries.
4. Aruba
4. Aruba
In the south of the island of Aruba lies the city of San Nicolas, also known as the City of Dawn. It is decorated with creative street art, that is, works of local and foreign artists. Equally striking are the country's economic sustainability efforts. The island has offered itself as a test case for other countries to expand the use of renewable energy.
The vibrant city of San Nicolas, with its thriving culture, laid-back atmosphere and great location near spectacular beaches, is one of the best places to visit in Aruba . After you're done taking pictures of the gorgeous street art, head to Charlie 's Bar , which is a famous island institution built in the 1940s . This eclectic spot was a favorite destination for scuba divers who started hanging their underwater discoveries on the wall, which turned it into an unofficial museum .
5. esvatini
5. esvatini
One of Africa's most underrated and least visited countries is Eswatini , formerly Swaziland . The name was changed by King Mswati III in 2018. Thus, he returned to the historical name of the country. At the same time, the King justified the change by the fact that the country is often confused with Switzerland . To increase the number of tourists in the country, a new international airport has recently been built and the tourist infrastructure has been improved. Esvatini offers many adventures, from ziplining to hiking, rafting and unforgettable encounters with rhinos.
6. Costa Rica
6. Costa Rica
Costa Rica is another country on the list of environmentally friendly destinations. Tourists are especially attracted by its biodiversity. Sleepy sloths in the trees, black-eyed poisonous frogs or whales in the Pacific Ocean. You can see all this in Costa Rica. The locals are well aware of the importance of preserving their piece of tropical paradise and have found a way to invite tourists and live in harmony with their neighbors – from tropical ants to jaguars. Up to 90% of the country's energy comes from renewable sources. According to the Tourist Board of Costa Rica, 47% of foreign tourists who visited the country in 2009 did activities related to ecotourism including trekking, flora, fauna and bird watching, as well as visiting rural communities. Costa Rica was listed by Ethical Traveler magazine in 2011 and 2012. In the list of 10 best ethical destinations in the developing world . There are volcanoes, great beaches, nature reserves, good tourist infrastructure!
7. The Netherlands
7. The Netherlands
The word "Netherlands" is the English version of the original Dutch word Nederland which literally translates as "Lower Ground". It is aptly named because it is a very low-lying country, most of which is flat or even below sea level. Tourism in the Netherlands flourishes mainly because of its cultural diversity. The Netherlands is known everywhere as the land of windmills, canals and tulips, and today's visitors are sure to find them among the many tourist attractions. But along with the country's many breathtaking gardens and picturesque villages, visit the vibrant capital, Amsterdam, packed with museums showcasing the rich legacy of artists (think Rembrandt and Van Gogh). Other places to visit include numerous medieval castles and a 13,800-acre national park. Other places of interest are the more than 35.000 kilometers of bicycle trails which lead, for example, to the UNESCO heritage site of the Wadden Sea.
8. Liberia
8. Liberia
Many people know very little about Liberia. But this country is full of optimistic people and natural wonders. The beautiful beaches at Robertsport, for example, are a surfer's paradise. Liberia is home to the second largest rainforest in West Africa. Don't be surprised if you encounter chimpanzees, wild elephants and Liberian pygmy hippos. A groundbreaking development agreement with Norway should stop deforestation in 2020 . This will help preserve natural treasures for future generations.
9. Morocco
9. Morocco
Travelling in Morocco has become much easier thanks to improved infrastructure. The first high-speed train in Africa makes it possible to get from Casablanca to Tangier in two hours (once every 5 hours). The ancient medinas of Fez, Essaouira, Meknes, Tetouan and Marrakech are being restored. Tourism is increasingly focused on the culture of Morocco, for example, its ancient cities. The modern tourist industry benefits from the ancient Roman and Islamic sites of Morocco as well as from its landscape and cultural history. 60% of tourists visit Morocco for its culture and heritage. Major beach resorts on the Atlantic coast are mainly located around the city of Agadir .
10. Uruguay
10. Uruguay
If Uruguay isn't on your wish list, 2020 is a great opportunity to add it there! The Atlantic coast and Rio de la Plata form an area of up to 660 kilometers , which allows for the development of wineries and hot springs.
The beaches are one of the most popular tourist destinations in Uruguay, and with miles of sparkling coastline, there are always coastal adventures to be had. There are wild, natural coastal areas stretching from the foot of high rocky cliffs to highly developed modern resort areas that attract a wide range of tourists.
Punta del Este and Montevideo have some of the most famous beaches. Sailing and fishing are two other activities that are very popular in Uruguayan tourism. No matter what kind of water sport you prefer, you can enjoy it during your vacation in Uruguay. Surfing is a sport that many tourists and locals in Uruguay are passionate about, and many of Uruguay's beaches are designed to produce a real adrenaline rush. There are a number of places where the wind blows hard, and the coastal waves come ashore in high and powerful torrents.
In recent years, Uruguay has also distinguished itself with a progressive social program. From the legalization of marijuana to the rights of LGBT groups . The country also has a very welcoming and open-minded population.