Sticks in hand: how to prepare for a trekking tour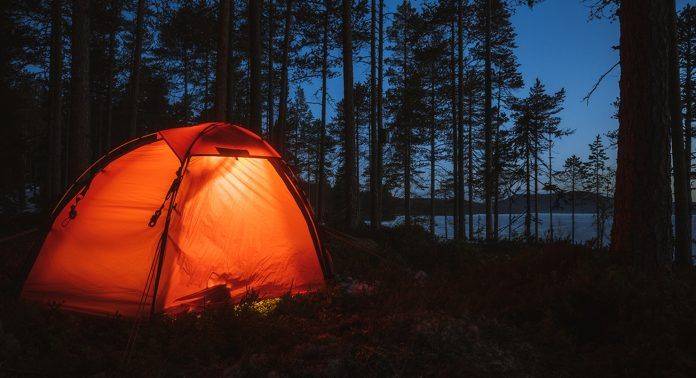 Those who do trekking, immediately visible in the crowd – they are cheerful, rested, positive people. Do you want to be like that? Let's go to the mountains. Egor Berkut, Thule brand expert and hiking lover, will tell how to plan a hiking trip with a company or alone.
Content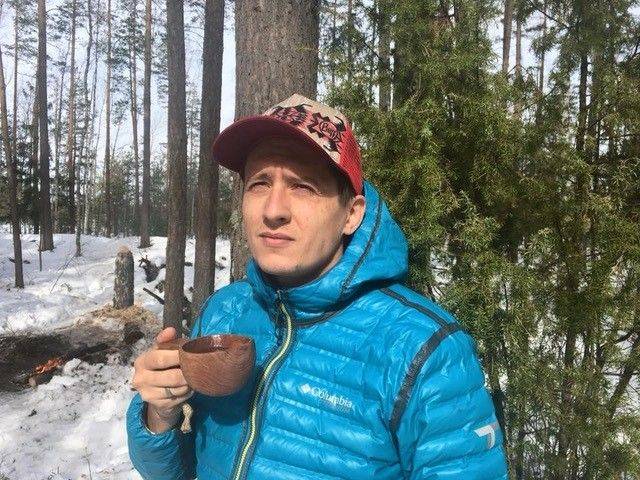 Yegor Berkut.
The team player
The success of the hike and the overall mood on the road depends on each team member. First, determine how many people will be in your group. During the first trekking tours I recommend to walk in the company of 4-10 people. Remember also that the number of participants depends on the budget, equipment, and choice of transport. Next, decide on the dates of the hike. Spring or summer is the best time for beginners.
A very important point – the budget of the trip. Discuss with all participants of future expedition how much money you are ready to spend for tickets, if you plan to go to another country, if you can afford to book a hotel or a hostel for the time of intermediate stop. Do you plan to stock up on food during the trip? Calculate how much money each team member can take with them.
Depending on your budget, you can choose the country you want to hike in and the transportation that will take you to your starting point. Russia has tremendous opportunities for trekking, but you can also choose Norway, Italy, Iceland, France, and Switzerland. When choosing transportation, be sure to think about the road from your final destination and make sure there is some form of transportation nearby.
Camping goals are also a crucial aspect of preparing for a trip. Clear goal setting helps to plan the route in maximum detail and correctly, take into account all possible contingencies: for example, sudden change of weather or illness of one of the group members. Get together as a team and define what everyone wants – to visit historical sites, enjoy the forest scenery, to conquer a peak or walk a certain number of kilometers, beating your past record.
Prepare all the documents for the trip – passports, insurance, plane or train tickets, visa. Keep all valuables in a waterproof case!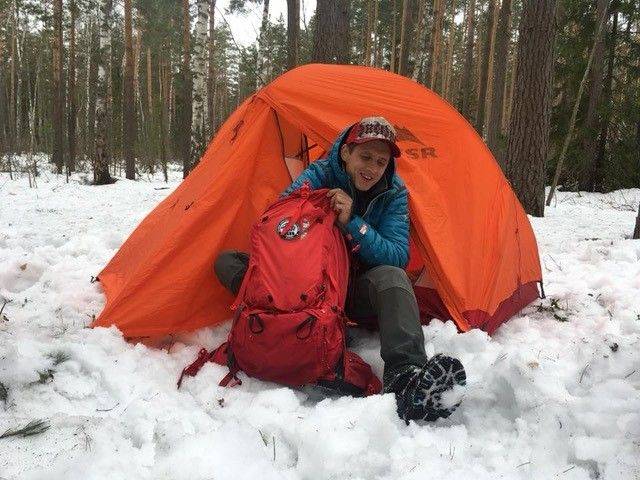 Equipment and Outfit
First of all, make sure you have a list of outfit for the team. You'll need communal woks for cooking, small folding saws and axes. In spring and summer it will be easier – you don't need a big fire, so you won't need to chop or saw massive logs. Pay attention to tents and tents. If you're going to a place that might get caught in the rain, get a tent that's about 3×4 meters, so you can set up your tents and leave room for a work area to keep warm or cook food underneath. For rainy weather, get tents with a waterproof rating of 3,000 mm or better.
The Thule expert advises to pay special attention to the distribution of the load among the people in the team. "The weight of the gear and equipment for each participant should be in line with their physical capabilities. Everyone should be comfortable with their own backpack. Do not take anything unnecessary! Otherwise, when you have no strength left, you'll have to throw things right on the road, "- Egor Berkut emphasizes.
Personal equipment choose as carefully. The map and compass will be the most important assistants in your journey. Subjects of prime necessity are clothes (warm for the evening and waterproof in the rain) as well as cutlery and bowls. Do not choose very small bowls. After walking for hours you will not be full, and your energy later will quickly run out. Take a place for a personal first aid kit with the most necessary drugs. Prepare a minimum set of equipment – phone, camera, tripod if you plan to actively photograph or videotape your journey. Pay special attention to choosing hiking sticks. They will help take some of the load off the joints and muscles of the legs.
Take a change of underwear, shirts, thermal underwear in case of cold evenings (2-3 pairs will be enough). Take hygiene products in stock. Take light slippers for camping, a jacket with a hood, a raincoat, and flashlights (leggings) – they should be high, breathable, and preferably with metal cables. In summer, you can also put a lightweight down jacket in your backpack in case it gets colder. Buy quality trekking boots. For spring and summer, you can choose lightweight sneakers that don't chafe and provide a comfortable foot position.
You also need a mat and sleeping bag for the season. Stock up on important little things: matches, lighters, small burners, and ropes. Headlamp will help you in the evening, and gloves you need for making a fire and sawing branches. Sewing kit is indispensable for a long trip.
All things need to be folded as compactly as possible in your backpack. By the way, it's not worth saving on it, because it greatly eases the load on your shoulders and back, which affects your productivity in the team. One option for a practical and comfortable backpack for hikes of varying lengths is the Thule Guidepost 65L. Its attachment system and reinforced waist strap help transfer the weight of the backpack to your hips as much as possible, so you'll have a much easier time on any trip.
One for All
Solo hikes are a pleasure for experienced hikers. For such a trip you need to "mature" mentally and physically, to develop a special psychology. This kind of trekking tourism is one of the most impressive. The reasons why people decide to hike alone can be different, but mostly most travelers see in such expeditions an opportunity to free their thoughts and spirit from extraneous influence.
"It is worth remembering that a solo hike significantly narrows the radius and time of travel. Going on such an expedition, you should intelligently calculate all the moves and have a clear plan of action for any unforeseen situation. Under no circumstances walk alone in the wilderness!" – notes Egor Berkut.
The main advantage of solo hiking is independence. You may be overtaken or, on the contrary, slowed down in a group – it's always difficult to adjust to a large team.
The main difficulty of such tourism is a huge load. You will have to carry all the things yourself, while in a group the weight of backpacks is distributed evenly. Therefore, it is important to accurately calculate the number of necessary things, because you will have no one to ask for a sweater, a needle and other useful little things. In addition, the man – all the same social creature: at first you will be unaccustomed to no background voices. You are unlikely to fall asleep the first night, but there is a chance to admire the starry sky.
A solo hike is not an excursion. You can not spontaneously decide on Friday to go out to the woods for a week, and on Saturday already put on the road. It's important to plan carefully, and it's best to start with the itinerary. Study the area of your trip. Take into account the experience of familiar hikers, as well as the topography, the availability of roads and trails. As in preparation for a group hike, you must build a detailed route on the map in advance with all the stops. The main thing is to warn your relatives and tell them where you are going and how long your trip will last.
Travel kit
A standard travel kit includes: a small sharp knife, a rope, a medium sized bowl, cutlery, a mug, a pot for cooking (you can also take a camping pan). Don't forget the things you need for orientation: maps, compass, GPS navigators, and a reliable cell phone for emergency communication.
If you plan to camp overnight, take a lightweight and compact tent, and a special camping mat – a karemat. It will level ground where you plan to spend the night. In summer a small tent is enough for daytime stops. Choose a sleeping bag according to the season and weather.
You'll need matches with the reserve, the lighter, the gas burner or the tablets of dry alcohol that will help to make fire in the wet weather. You will need a flashlight with a set of batteries, reinforced tape, twine, glue (polyurethane or silicone sealant), thread with a needle. Remember that you won't have a chance to ask your neighbor for things!
Take a change of clothes and shoes, a waterproof jacket, a light down jacket for the evening, toiletries, a minimal set of change underwear, and your basic medications. Pack all documents in waterproof bags as well. Make sure that your menu during the trip is as varied and balanced as possible. In addition to traditional canned foods and porridge, take with you dried fruits and vegetables, sweets, nuts, or condensed milk.