10 PLACES WORTH VISITING IN TOKYO
Japan is the Land of the Rising Sun, unique and full of surprises. Having been here once, you will definitely say that you won't see this anywhere else, anywhere in the world.
Japan is good from all sides: rich history, high level of security, developed infrastructure, stable economy, excellent service, and this is not the end.
But if you are a gaijin, a foreigner in this country, consider the nuances that would help make a vacation less expensive and more fulfilling. On my vacation I was helped by a close friend who knows Tokyo like the back of her hand, which made the daily exploration of the city and visiting different places much easier.
I'm sharing with you the must-see places in Tokyo.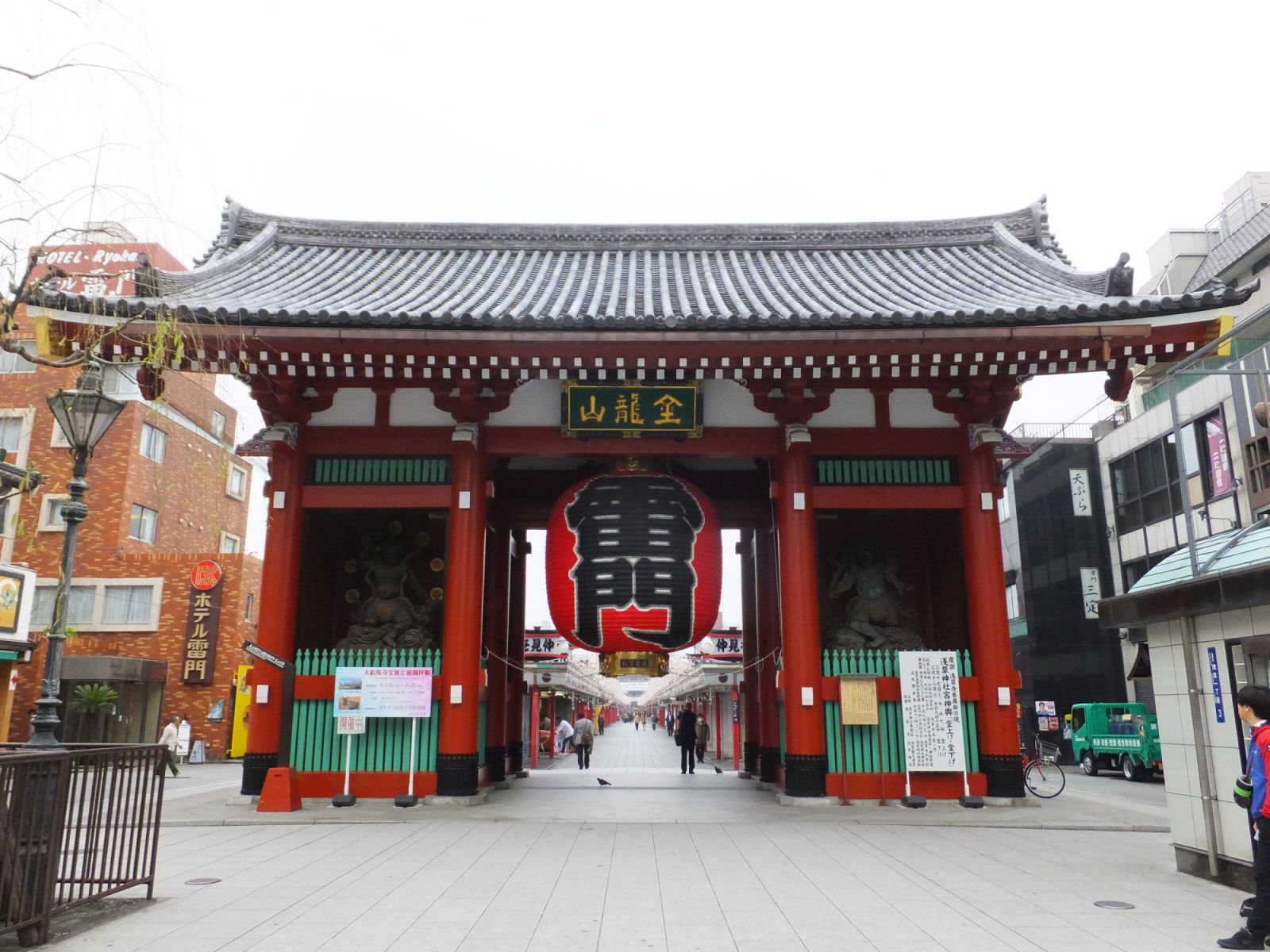 Kaminarimon (Thunder Gate) . The gate itself leads to one of the oldest temples, but it's worth highlighting that it's one of the first gates of entry. They are located in the district of Asakusa, where then, if you walk on foot, you can see the main office of Asahi – one of the most popular beverage brands in Japan, in particular known for the production of beer. What is noteworthy is that the building is built in the shape of a huge beer mug. And the most interesting thing is that behind the buildings you can see the famous Skytree Tower, the second tallest building in the world.
Hama Riku Garden. If you want to dive headfirst into the history of Japan, you should definitely visit this park. You will also be offered a volunteer guide, the tour is absolutely free and conducted in English. You will be told in detail about the life of the garden during the Edo period, and then about the restorations of the buildings after the Meiji period. You can also enjoy traditional sweets and green tea, the way it was customary to drink it back in those years.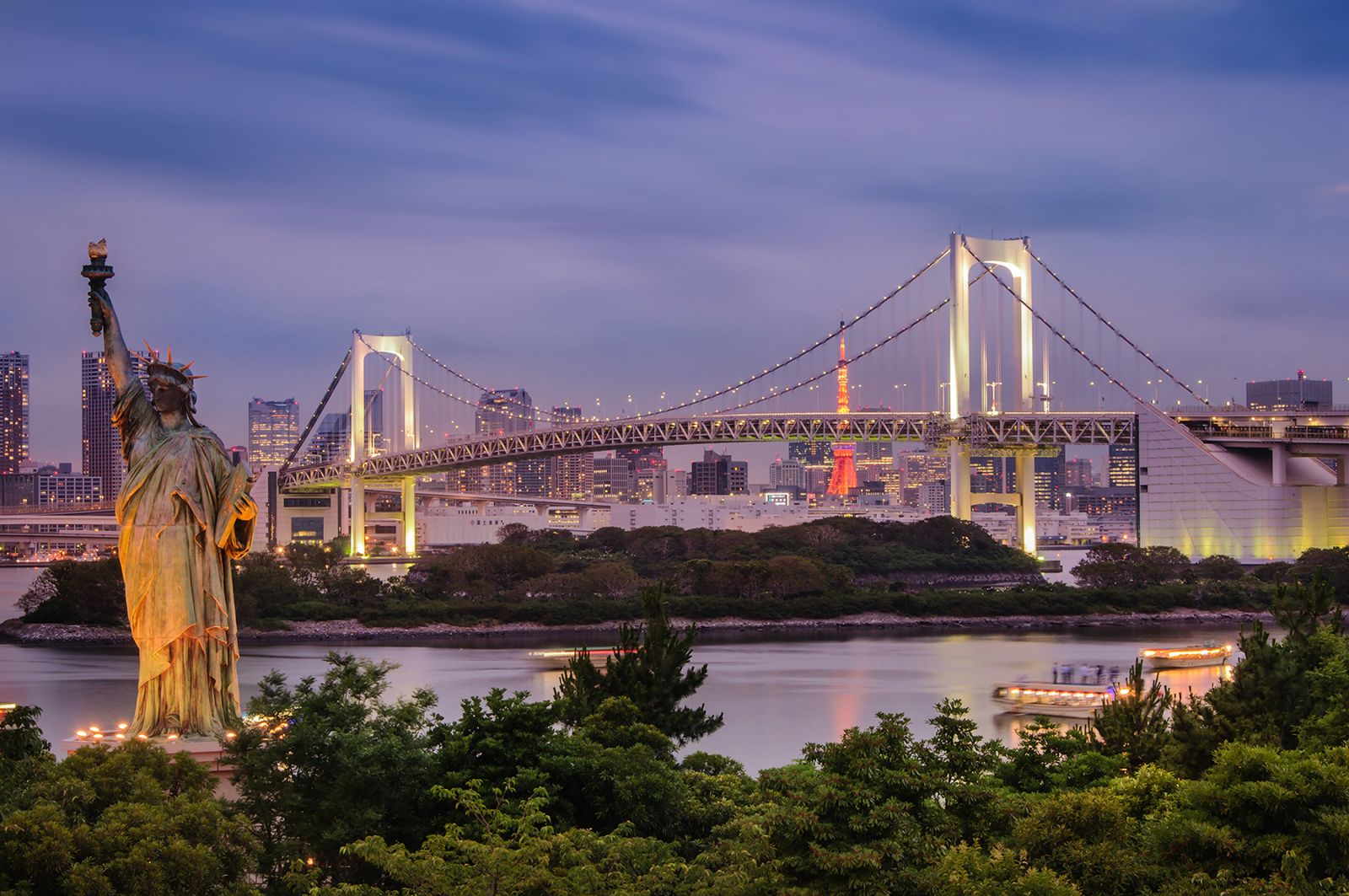 Odaiba. An artificially created island or "Island of the Future. To get to Odaiba, you have to take a very long route, going from subway to boat, but trust me – it's worth it. Passing the Rainbow Bridge, you'll know you're approaching Odaiba. So what are the main things to visit while on this island? For starters, you can walk around, admire the buildings, and then the Toyota Center is a must-see. There's a lot to do while you're there, from looking at cars, to checking out what kind of driver you are.
If you want to dive into the future and learn about technological progress, the next stop is the Miraikan Museum of the Future. Words are inappropriate here, only pictures.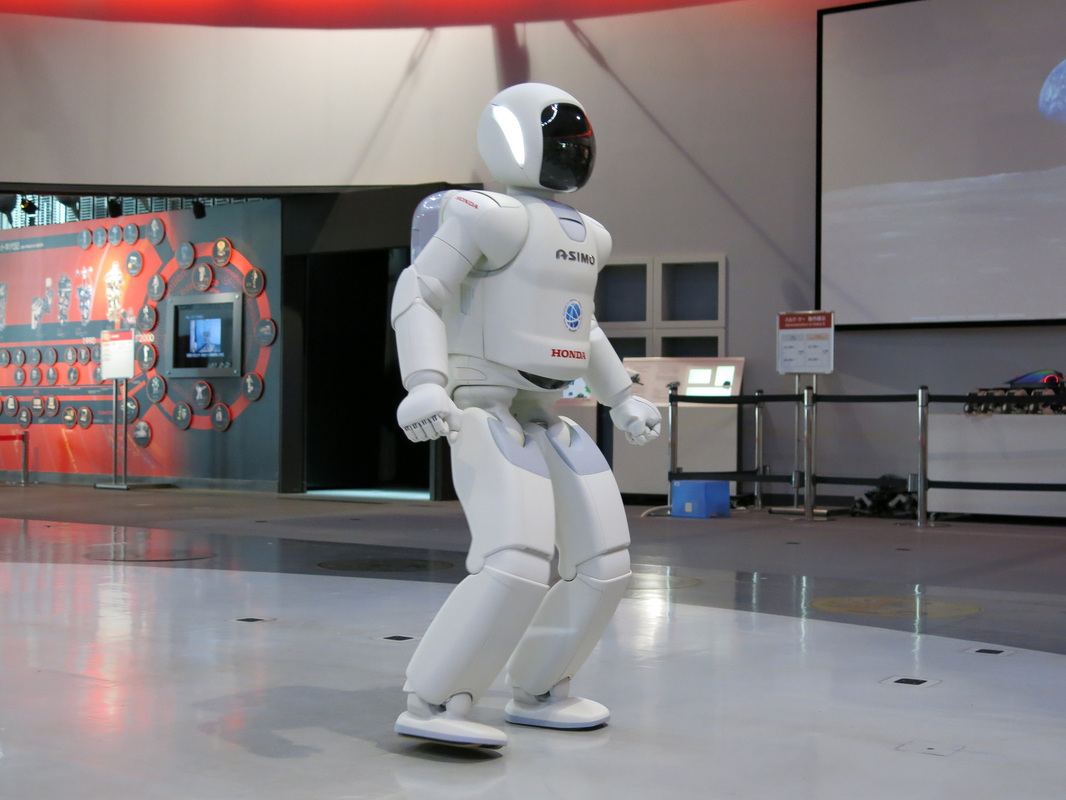 Edo Museum. The museum is divided into two parts: the Edo period and the Meiji period. Here you will see how Japan has changed, right up to the present day.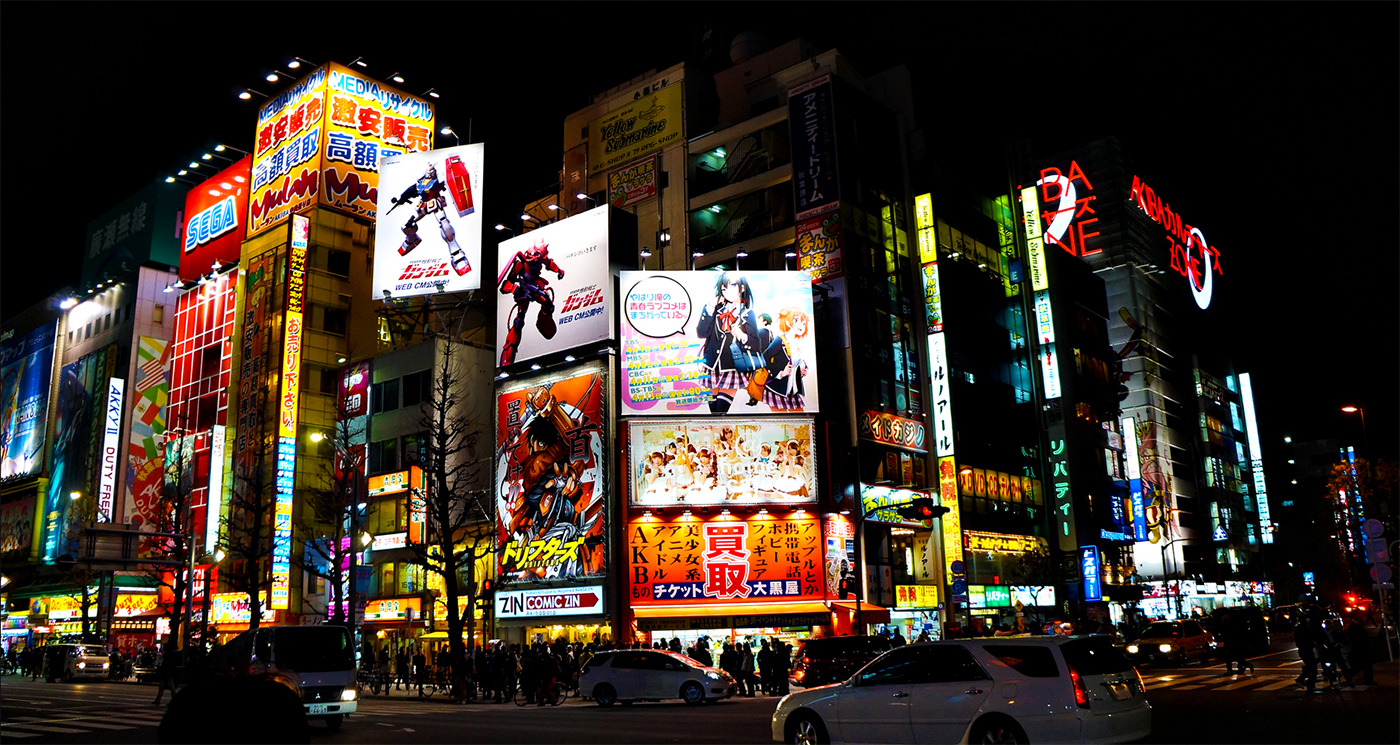 Akihabara. This is probably one of the most famous places in Tokyo, famous for its selection of technology and anime. You'll find a very wide range of products. You can buy used things if you don't want to spend a lot of money and the Japanese are really the most careful people when it comes to using things. But still, this place is more popular among fans of anime and computer games. Almost every step of the way there will be buildings with several floors, where you can buy anything from figurines and disks, to wigs and costumes. A paradise for fans of anime and manga!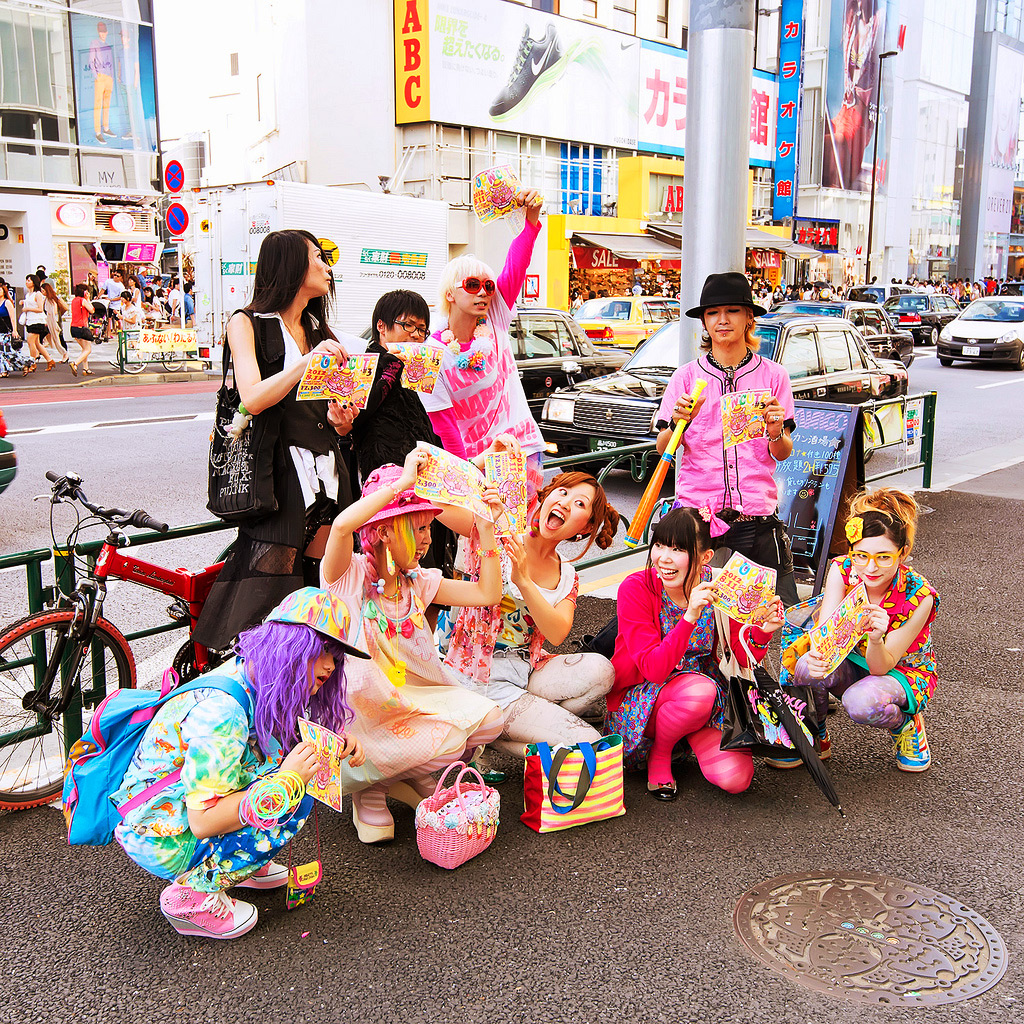 Harajuku. One of the brightest and loudest neighborhoods in Tokyo. Here you can meet especially stylish people and indulge in inexpensive shopping. When it comes to clothing, the Japanese have very unusual taste, which may seem specific to Western fashion lovers. After leaving the stores with clothes and walking further, you can go to the path that leads to the ancient Shinto temple Meiji. You'll be lucky if Matsuri, a traditional Japanese festival, is taking place while you're in Japan. Then you can enjoy the food, buy amulets, and just witness the monks at work at the temple.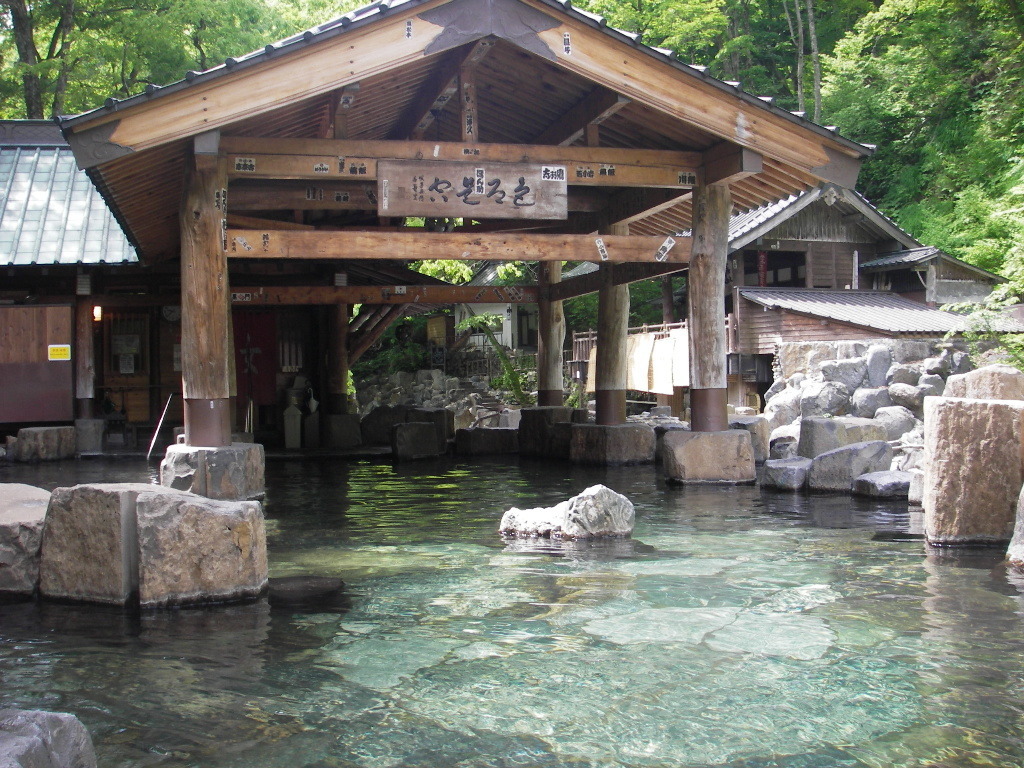 Onsen. Who doesn't love to bask in hot springs? I assure you that you will not see this in other countries. Pools with mineral water, which is constantly updated from the source. Moreover, there are several such pools. In general, I suggest visiting an onsen in less noisy areas.
Shibuya Station . Many people know it for the sad story of the faithful dog Hachiko, who saw off and later waited for his master at this very station. Upon exiting the station, the Hachiko Monument is immediately in sight.
In fact, there are many places to go, such as Tokyo Tower, Tsukiji Fish Market, Disneyland, Kamakura, the Hayao Miyazaki Anime Museum and so on, but it depends entirely on your interests.
Also, I'd like to mention one of the most important points – food. Japanese cuisine will not leave tourists disappointed. People who have lived here a long time, say that the food in Japan is specific.
A little bit about places with food that is a must try.
Kaiten Sushi. You've probably seen funny videos or photos of restaurants where they literally bring you sushi on an assembly line. It looks amazing, not to mention the sushi itself.
Yakiniku. You are served raw meat sliced into thin slices, which you fry yourself on a special grill. It is very delicious, you can choose any kind of meat, and you can also order vegetables.
Ramen. Probably one of the most popular dishes not only in Japan, but also outside of Japan. Although, this is where it is made especially delicious and in absolutely different variations of cooking, and it is inexpensive.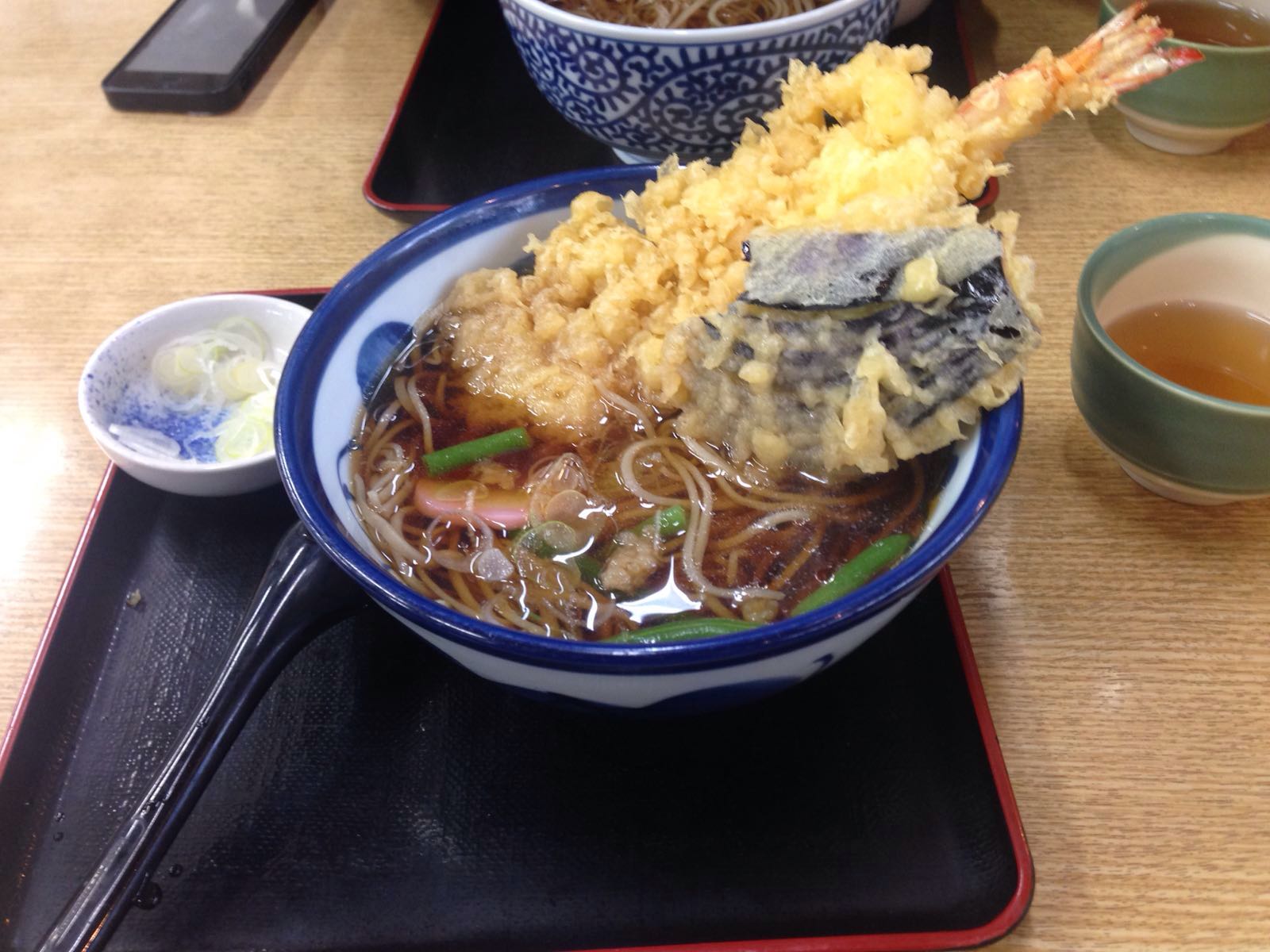 Soba. Buckwheat noodles with fish broth will not leave anyone indifferent, especially if you try noodles in places where they are prepared according to traditional recipes.
If you don't have time to run into a restaurant, you can buy food at Kombini, they are open 24/7, but be warned right away – don't make huge purchases there, as it will come out much more expensive than if you were shopping in a regular big supermarket. However, when it comes to food, you can grab some delicious Oden, Curry, Onigiri, Bento, Nikuman, and lots of other goodies there too.
In principle, you can eat at any restaurant, I recommend trying as many new things as possible, because as mentioned, there is no such thing as tasteless food in Japan.
To summarize, I want to say that Japan is a country that you want to return to again and again, because there are still many unexplored places. If you have the opportunity to visit this country, go without hesitation!
Love Tokyo: 34 best places to see
The capital of Japan is a gigantic, ultra-modern metropolis. What are the best things to see? Learn about Tokyo's iconic sights: Japanese cultural monuments, colorful neighborhoods, museums and parks. Aisuru Tokyo – fall in love with Tokyo!
Exchange rate: 100 yen (JPY) ≈ 72 RUB.
Tokyo sights on a map
Imperial Palace
The main attraction of Tokyo and the symbol of Japanese statehood is the Imperial Palace, surrounded by picturesque gardens and a canal. You can visit the gardens and park for free, but to get into the palace, you need to sign up in advance. Learn more about the Imperial Palace.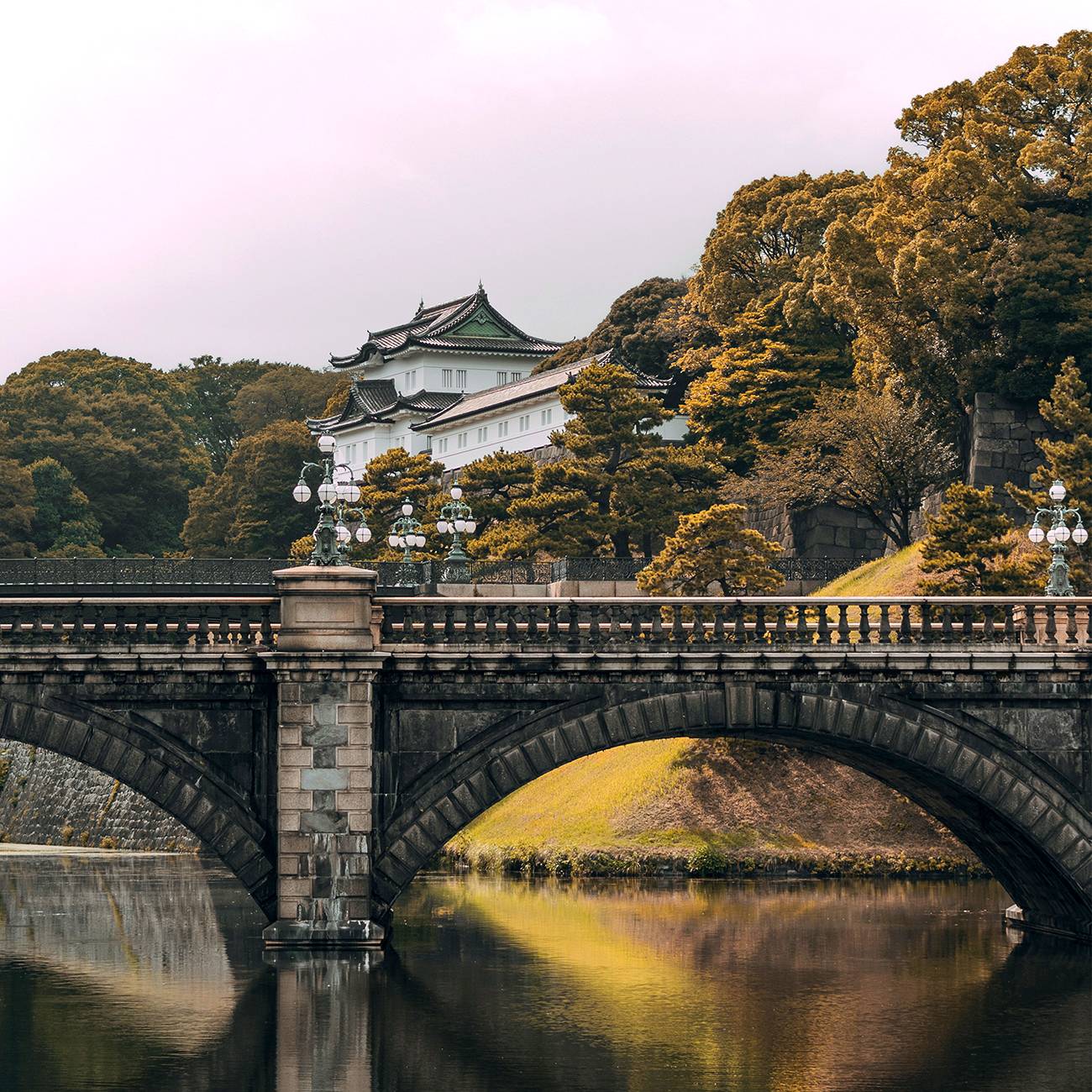 Double bridge over moat, Imperial Palace (Photo: @alexlanting / unsplash.com)
Tokyo Skytree observation deck
It's a great idea to see the sights of Tokyo from a bird's eye view! The best views of the metropolis are from this 634 meter high tower. Very unusual looks openwork TV tower in the evening when lit with LED lights. Learn more about Tokyo Skytree.
Popular tours in Tokyo:
Tokyo Skytree Tower (Photo: @tunamayoonigiri / unsplash.com)
Odaiba Island
A blooming man-made island in the bay is one of Tokyo's modern landmarks. The enterprising and industrious Japanese have managed to turn trash land into a symbol of the future. There are tons of interesting sights on the island – it's a must-see. Learn more about Odaiba Island.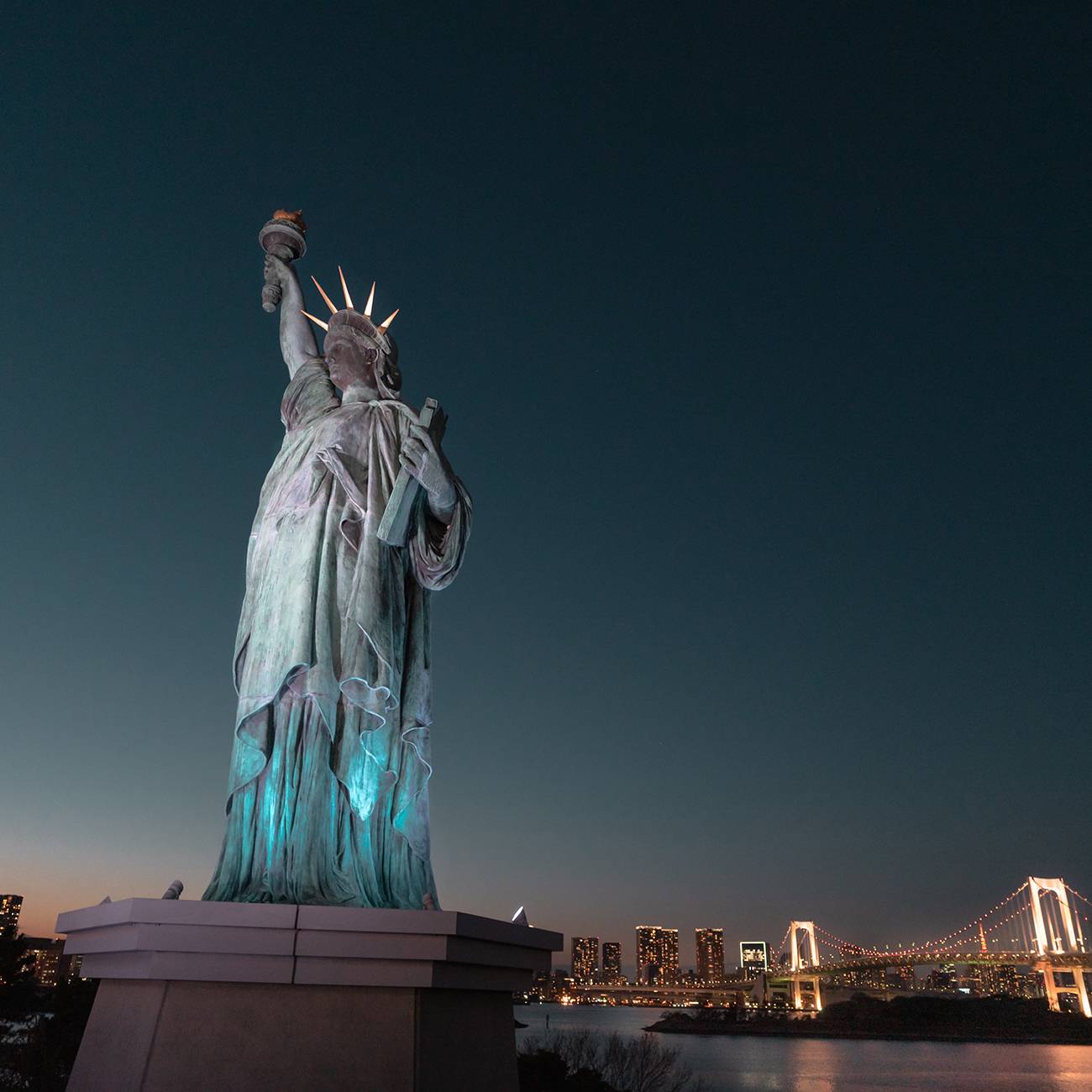 A replica of the Statue of Liberty on the island (Photo: @jezael / unsplash.com)
Tsukiji Fish Market.
At the largest bazaar in Japan's capital, the amount of fish and seafood is overwhelming! Japanese housewives and Tokyo's best restaurants eagerly buy fresh produce at Tsukiji Outer Market. It's the perfect place to sample delicious delicacies, steamed and grilled fish, and delicious sushi. Learn more about Tsukiji Market.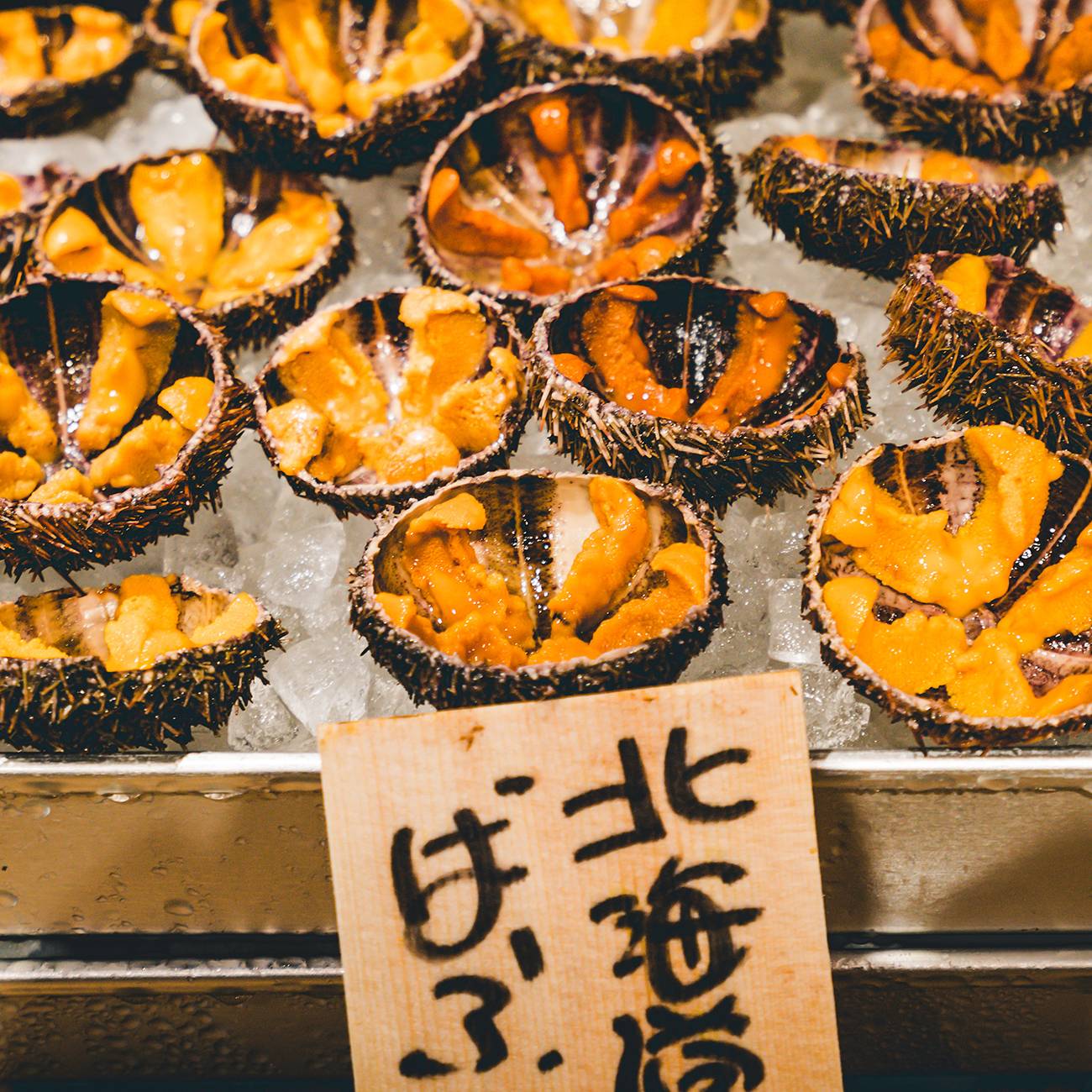 Sea urchins on the counter (Photo: @tuannguyen728 / unsplash.com)
Old TV Tower.
The beautiful 333-meter-high red Tokyo Tower structure resembles the Eiffel Tower. It has been towering over the city since 1958 and was once considered the tallest steel structure in the world. There are two observation decks at the top. When the weather is good, you can see the white top of Mount Fuji – be sure to see it and Tokyo! Admission to the observation deck at 150 meters high costs 600 yen.
Tokyo Tower (Photo: @yoavaziz / unsplash.com)
Akihabara District
A non-trivial landmark in Tokyo is the cool, colorful Akihabara district in the center of the city. Called the Anime District and Electronic City, Akihabara boasts colorful street signs, loud music, and anime and manga characters prowling the streets. Computers, consumer electronics, and used electronics are plentifully available at the counters. Learn more about the Akihabara District.
Video game showroom (Photo: @jezael / unsplash.com)
Studio Ghibli Museum
Anime fans will find it hard to miss the wonderful museum of Japan's most famous Studio Ghibli. Dive into the world of Mononoke and Totoro, admire the cute characters and kawaii faces with big eyes! You'll learn about the history of animation and see how cartoons are made. Learn more about the Studio Ghibli Museum.
Museum building (Photo: Los Paseos / flickr.com)
Ginza neighborhood.
A colorful and distinctive part of Tokyo, the Ginza district is an informal attraction in the city. If you love shopping, be sure to check out the luxury shopping district with its most famous malls, clubs, and restaurants. It's a place where Japanese and tourists alike enjoy spending money. Learn more about the Ginza district.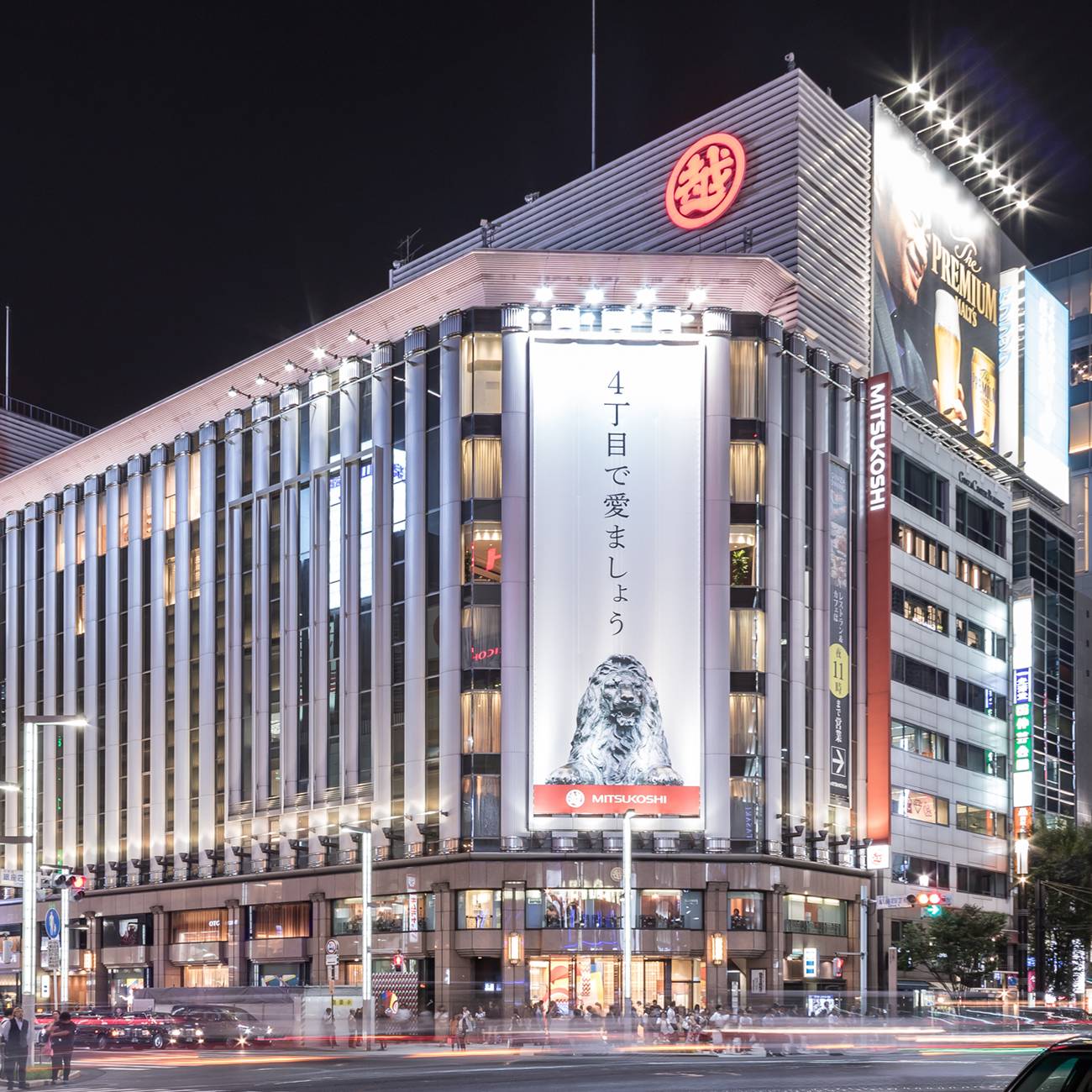 Mitsukoshi department store (Photo: Kakidai / wikimedia.org)
Shinjuku District
The bustling Shinjuku is home to Japan's tallest skyscrapers and a giant train station handles more passengers in a day than any other station in the world. There's a red-light district, steep city views, and a giant Godzilla head! Learn more about the Shinjuku area.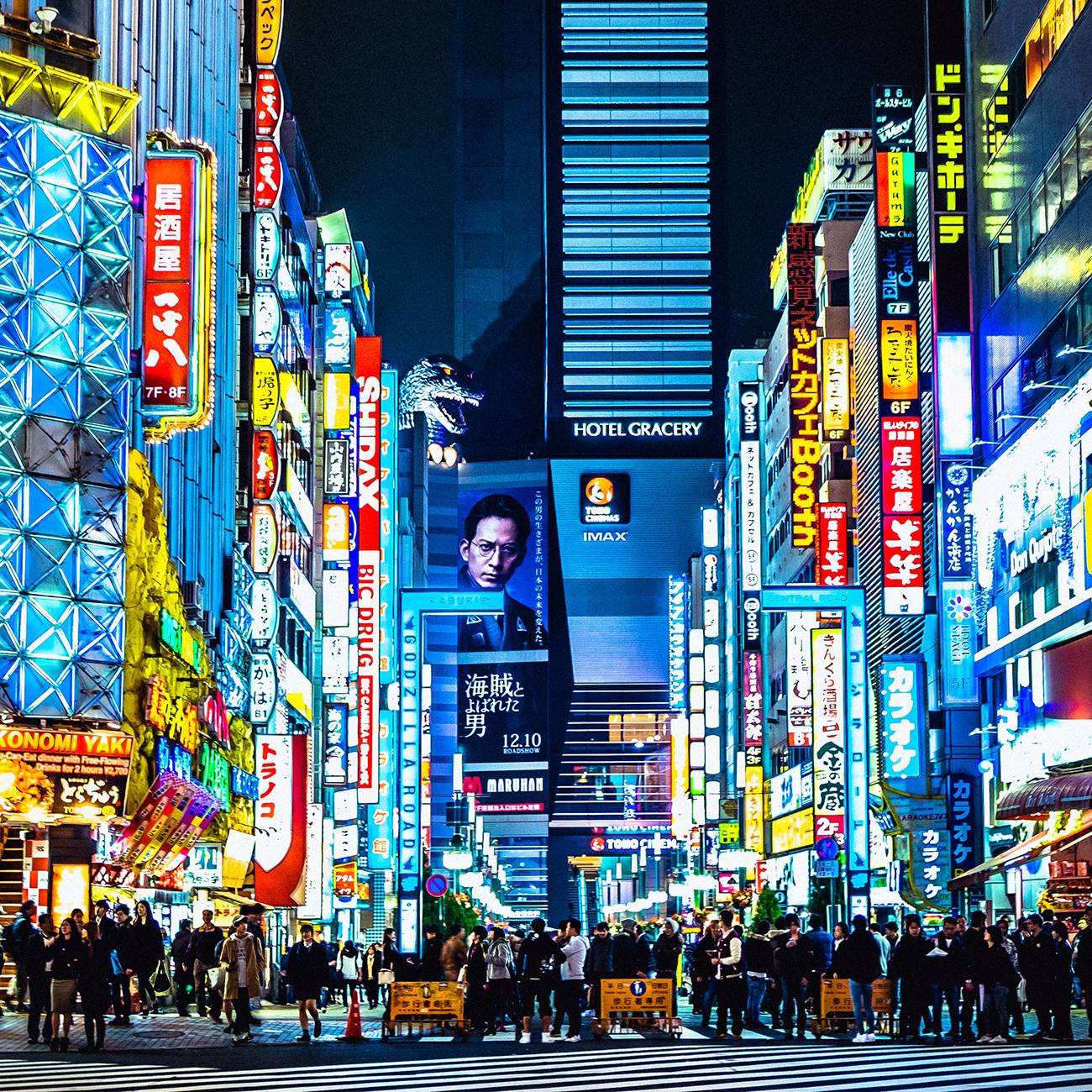 Shinjuku district (Photo: @erikeae / unsplash.com)
Meiji Shrine.
Yogi Park is home to Tokyo's largest Shinto shrine. Meiji Shrine was erected in 1920 in honor of the Emperor of Japan and his wife. During the Meiji rule, the country made a huge leap in development, so the Japanese remember him with great gratitude and reverence. Visitors enter the shrine through a large cypress gate. There are 365 species of trees found in Japan growing near the shrine. Spectacular festivals and competitions are often held in the Outer Garden.
Cypress gate in front of Meiji Shrine (Photo: @michalp24 / unsplash.com)
Senso-ji Temple.
Worth seeing in Tokyo is the city's oldest temple, which attracts a meditative atmosphere and a mysterious history of geisha and samurai. The shrine's second name is Asakusa Kannon. According to legend, its history began in the 7th century when two fishermen found a statue of Buddha – Kannon. At the gate, tourists are greeted by guards – the deities of Wind and Thunder. Take a walk down Nakamise-dori Street, admire the elegant pagodas, and get a prediction in Japanese for a small fee!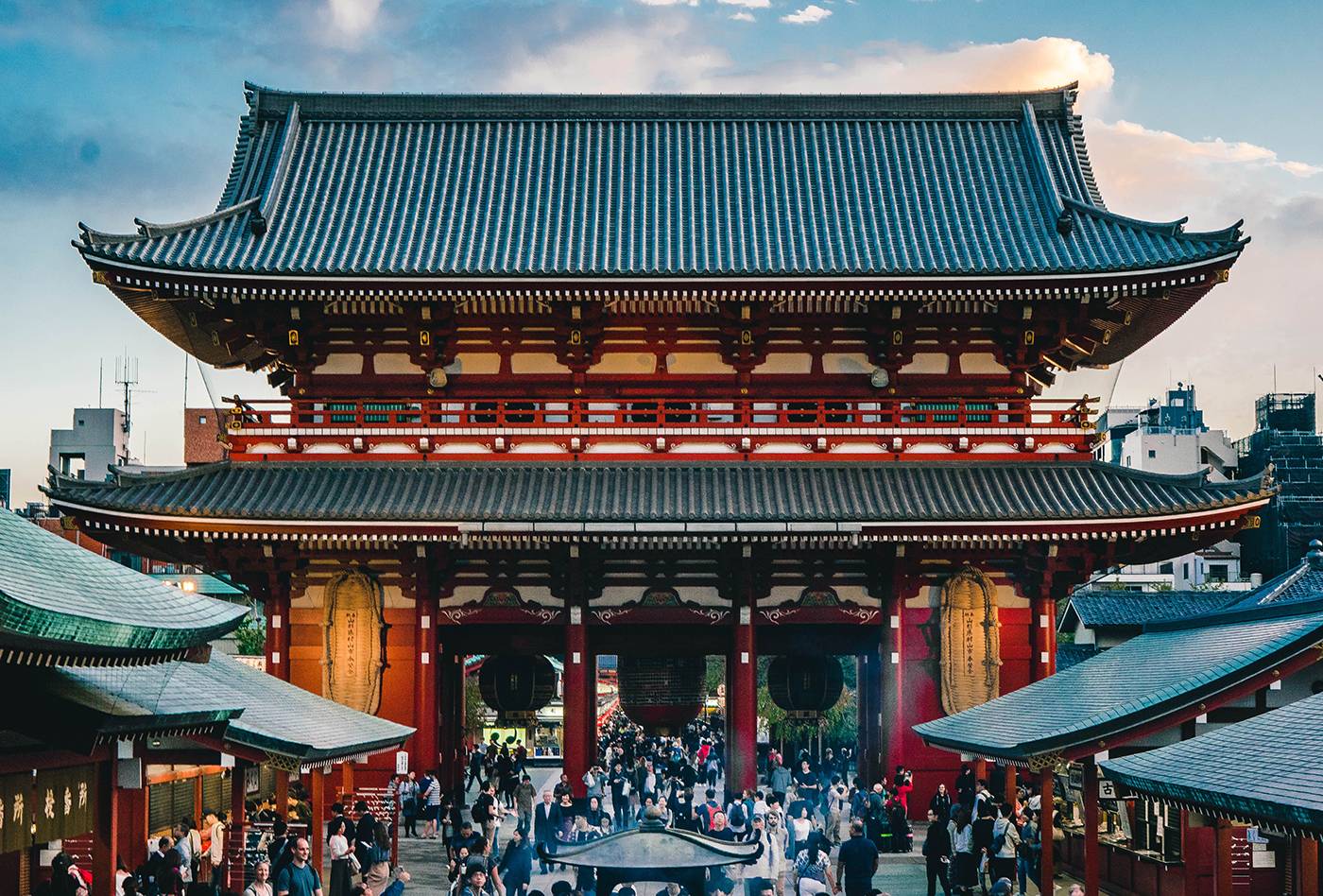 Senso-ji Temple (Photo: @moizk / unsplash.com)
Samurai Museum.
How do you understand the mysterious soul of the Japanese without touching the culture of the great warriors? One of the iconic places to see in Tokyo is within walking distance of JR Shinjuku Station. You will see the ancient costumes, defenses and weapons of the samurai and learn about their history and traditions. Tours of the halls are conducted in several languages, including English. Admission for adults costs 1,900 yen.
Asakusa District
To experience the atmosphere of rarified Tokyo, come to the central part of Tokyo's shitamachi, the Lower City. Colorful temples, lively streets with stores and department stores. No one ever gets bored here! It's fun to walk around on foot but you can also order a rickshaw to get more of the atmosphere. Learn more about the Asakusa district.
Five-tiered pagoda of Ruriko-ji Temple, Asakusa (Photo: @moizk / unsplash.com)
Toyota Mega Web Automotive Museum
Fans of Japanese cars enjoy visiting Toyota's main showroom. It is not just a museum, but a huge showroom of the famous concern and a fantastic amusement park. Look at the cars of the future and take pictures against the backdrop of exclusive cars from the 1950s-70s! Grab your driver's license to be allowed to test-drive the latest Toyota model. You'll have to pay 300 yen for this pleasure.
Ueno Park
If you like quiet places, take a walk in a beautiful park where the Japanese themselves like to relax. Ueno Park was created in 1837. The green area has trees and shrubs from all over the world. Ueno Park is one of the attractions of Tokyo, where people come to admire the sakura. Ueno has four museums and a zoo. You can get into the park for free, and a ticket to the zoo costs 600 yen.
Ueno Park (Photo: @bantersnaps / unsplash.com)
National Museum
Like the Louvre, you can walk around Tokyo's largest museum for a week without ever seeing all the wonders on display. No wonder, since the halls and vaults of the Japanese mega-collection contains over 120,000 items! They occupy five buildings. Check out the fine sculptures, kimonos, warrior armor, and Japanese paintings! Admission costs 620 yen.
Fragment of the composition of the Twelve Heavenly Generals, a tree with polychromy and inlaid crystal eyes (Photo: sinkdd / flickr.com)
Disneyland
It is one of the main attractions in Tokyo, and it is worth seeing with children. It is the first amusement park to be built outside the United States. Tokyo Disneyland has 7 themed zones, and the centerpiece is decorated by Cinderella Castle. Come in the evening and you'll see a colorful procession of characters from your favorite cartoons. A one-day ticket for adults costs 8200 yen, 6,900 yen for children 12 to 17 years old, and 4 to 11 years old 4,900 yen.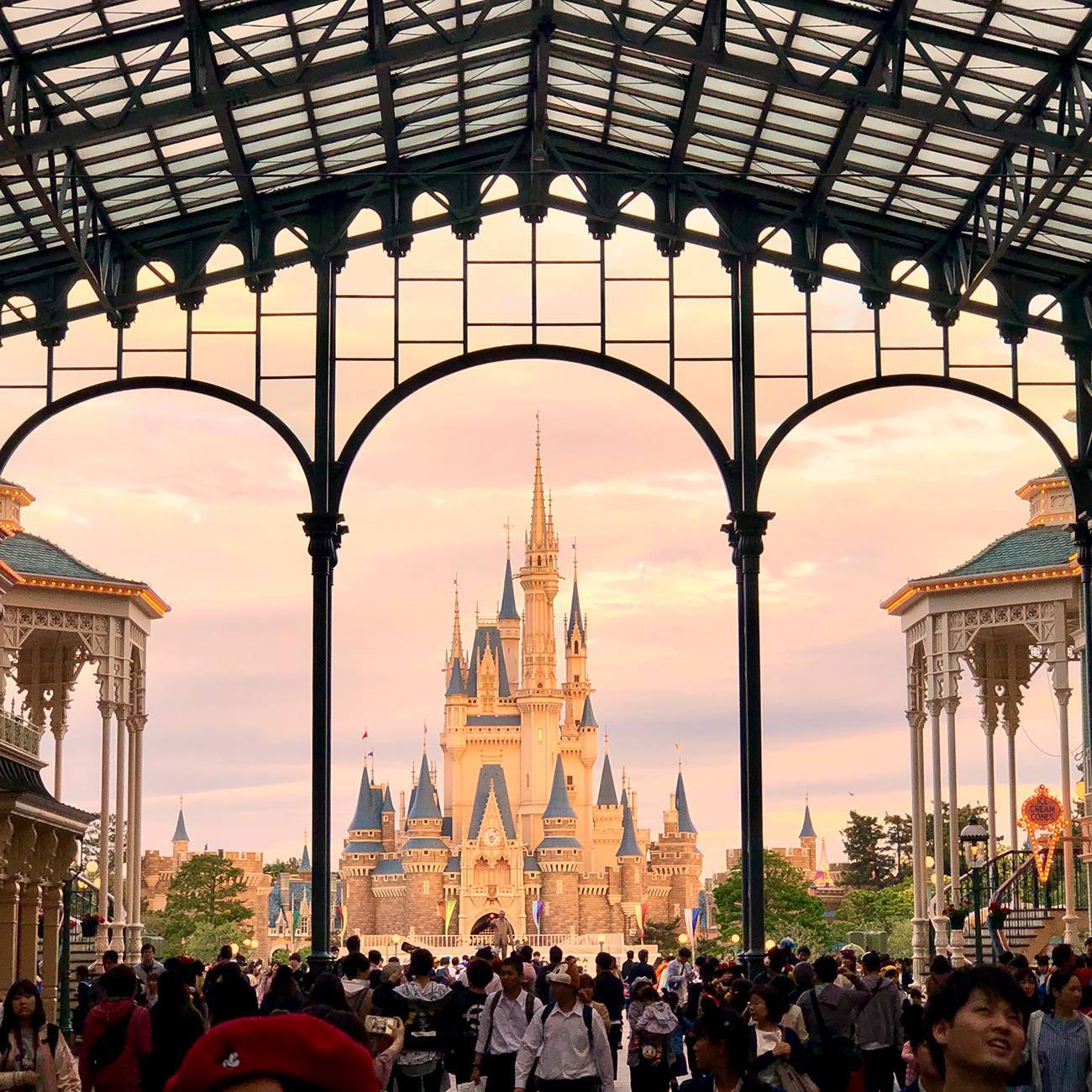 Disneyland Tokyo (Photo: @colt_jones / unsplash.com)
Subway Museum
One of the places to see on your own in Tokyo is a museum dedicated to the subway. The Tokyo subway network is a unique transportation system! It carries more than 3.6 billion passengers per year. The entrance to the museum is made in the form of a turnstile of an ordinary subway station. Look at old cars, line maps, archival photos, and mock-ups of underground tunnels. Test your skills on the dispatcher and driver simulators.
Rikugien Garden.
A lovely landscaped park in Tokyo was created based on the stories of poems from the popular Kokinshu and Manyoshu collections in Japan. There is a hiking trail around the small lake, and there are signs with poems along it. People come here to enjoy the blooming azaleas and shady corners of the garden, relax on the bank of the pond, and watch the golden carp. Admire the romantic landscapes that illustrate poetic lines!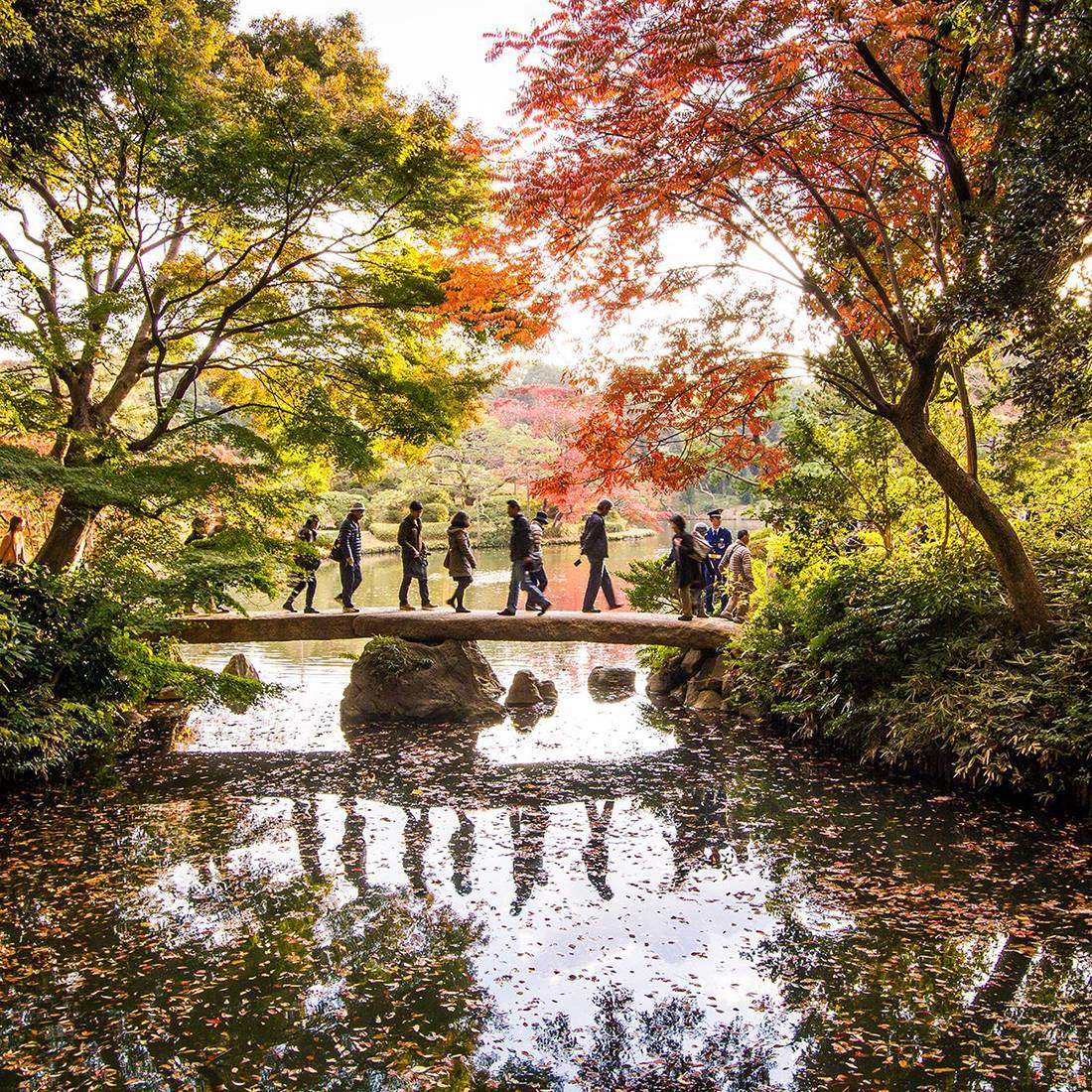 Rikugien Garden (Photo: ginomempin / flickr.com)
Harajuku District.
To explore the fashion world of Tokyo, head to the Harajuku district. There are many stores here that sell clothes and accessories. Not just shirts and dresses, but things with catchy slogans, portraits of iconic bands and cartoon characters. Anything that allows you to create a striking image and stand out from the crowd. And there are some important Tokyo landmarks too! Learn more about the Harajuku district.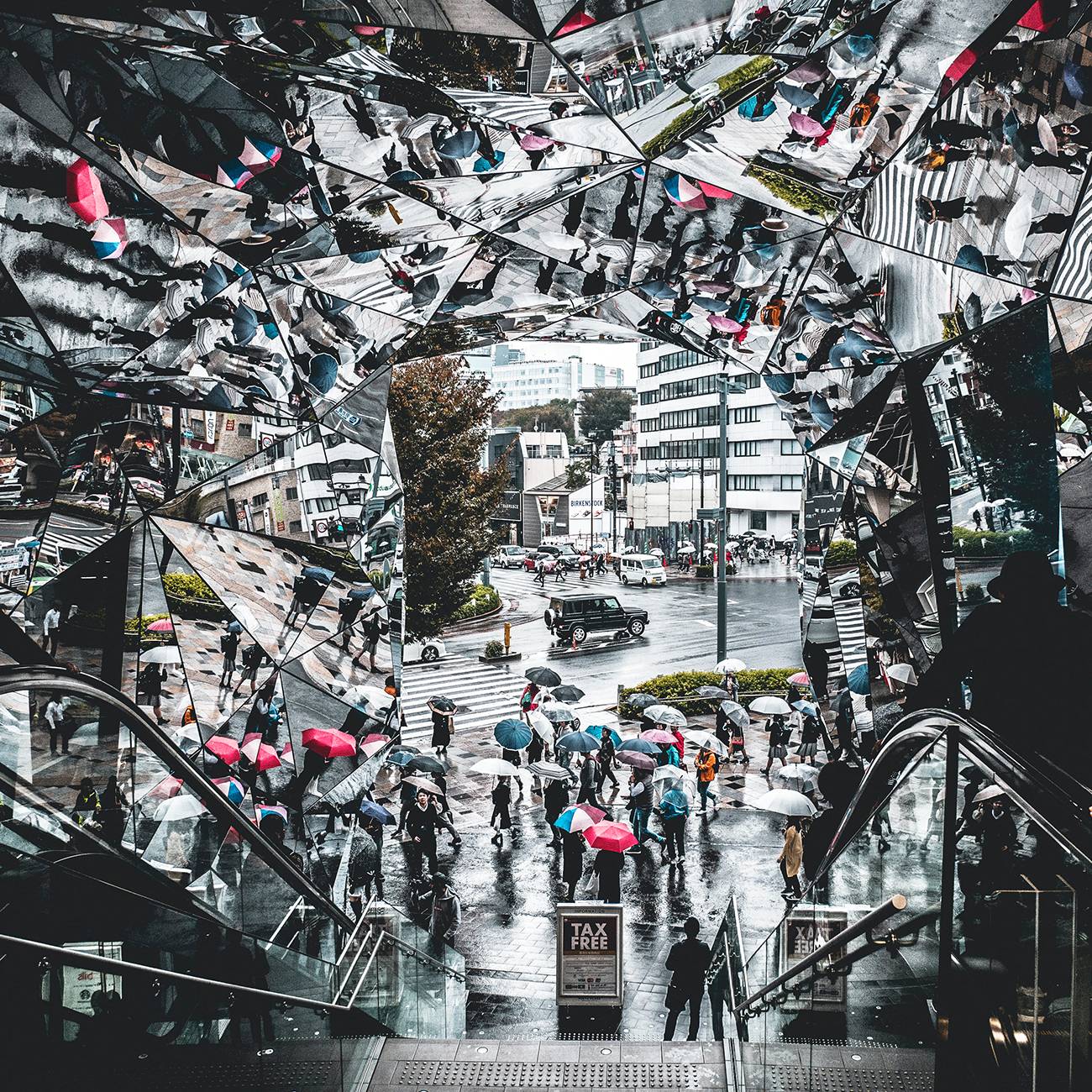 Entrance to Tokyo Plaza, Harajuku (Photo: @ramonkagie / unsplash.com)
Mori Art Museum
The remarkable museum is located at an altitude of 238 m. The collections occupy the top two floors of the Mori Tower. The first exhibition in the Tokyo tower was held in 2003. See works by Japanese and international artists, paintings by Matisse, Kandinsky and Monet!
Spider Maman sculpture by Louise Bourgeois, Mori Museum (Photo: IQRemix / flickr.com)
National Noh Theater
The Shibuya district is home to an exotic theater that originated in Japan in the 14th century. Actors wearing brightly colored masks act out stories of gods, spirits, demons and ordinary people who lived in an archaic country. The colorful action is accompanied by dancing and music. Have patience – the performance lasts from 3.5 to 5 hours. Ticket prices depend on the seat and start at 2,300 yen.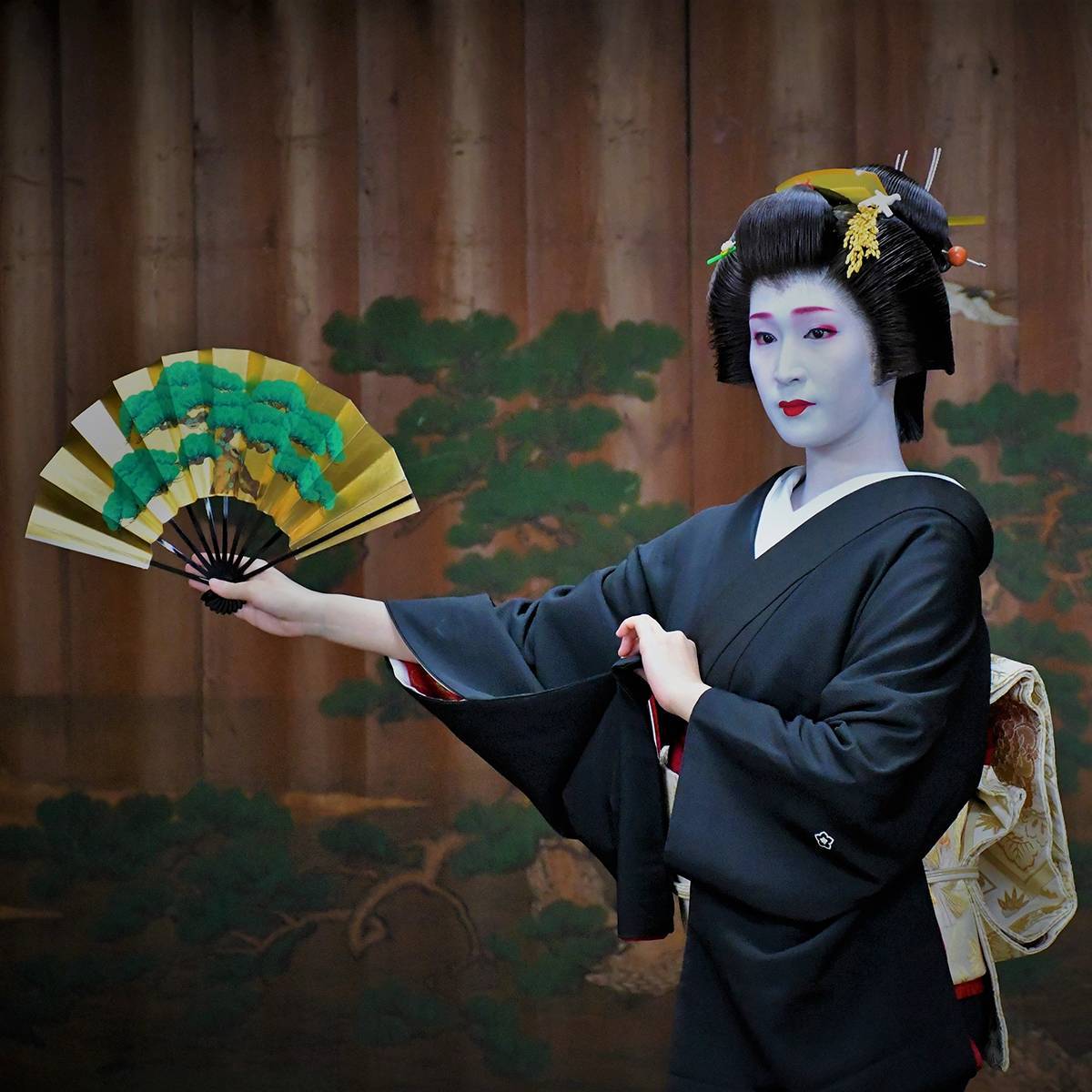 Geisha dance (Photo: Maiko & Geiko / flickr.com)
Shitamachi Museum
Lovers of antiquity are advised to check out the museum exhibit in Tokyo, which is dedicated to the history and traditions of this country. Discover a corner of authentic Japan! The lower floor of the museum is a reconstructed street with buildings, shops, and craft workshops from the Meiji period. Upstairs is an exhibition of traditional Japanese housing. Check out the rickshaw stroller, the candy store and the store selling vintage shoes. Admission costs 300 yen.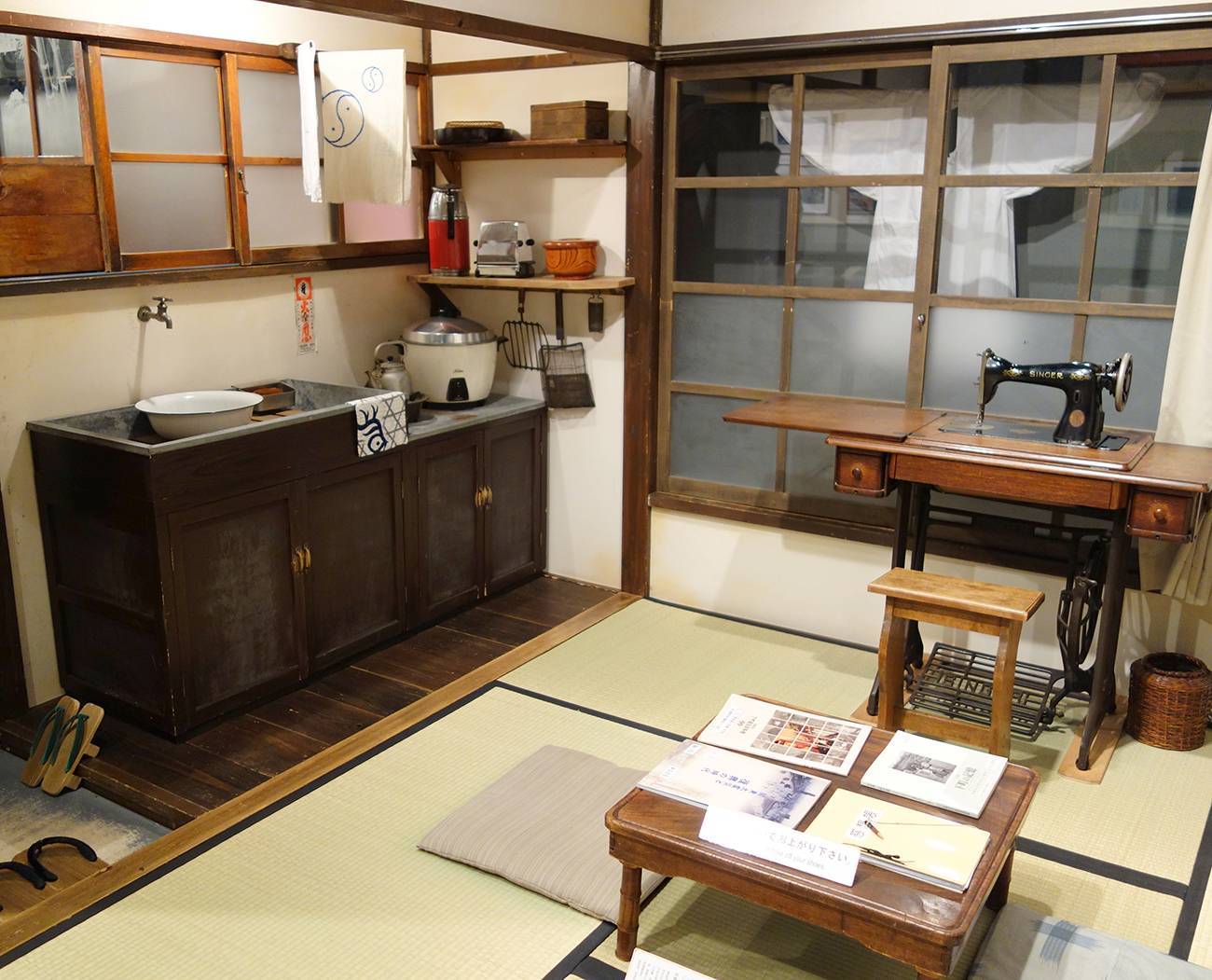 Model kitchen with sewing machine (Photo: Daderot / wikimedia.org)
Happo-en Garden
In Japanese, the name of the park means "Garden of Eight Landscapes. The green corner is really beautiful from all sides, in addition, the number 8 in Japan is considered a symbol of good luck and happiness. In a traditional Japanese garden there is no symmetry familiar to Europeans. It is designed to convey the beauty and majesty of wildlife. Come here any time of the year and you won't be disappointed!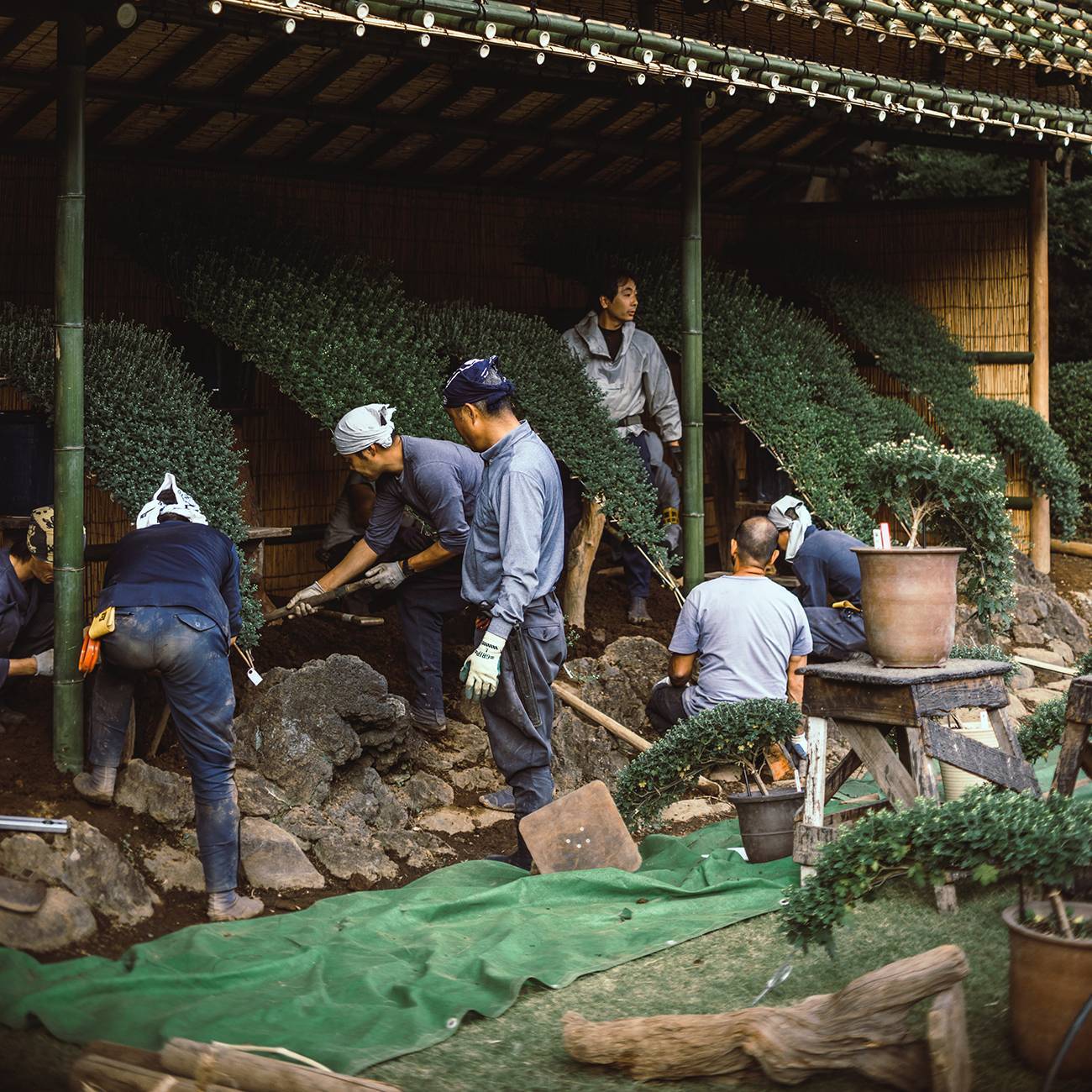 There is hard work behind Tokyo's beautiful gardens and parks (Photo: @bantersnaps / unsplash.com)
Edo-Tokyo Museum.
The picturesque Koganei Park displays about three dozen structures that have been brought to Tokyo from different regions of the country. Architecture connoisseurs love the elegant houses and mansions, the tiny police station – koban, the bathhouse – sento, antique sofas, chandeliers and fittings. If you get hungry, have lunch at the cozy retro cafe, which is open in a Meiji era house.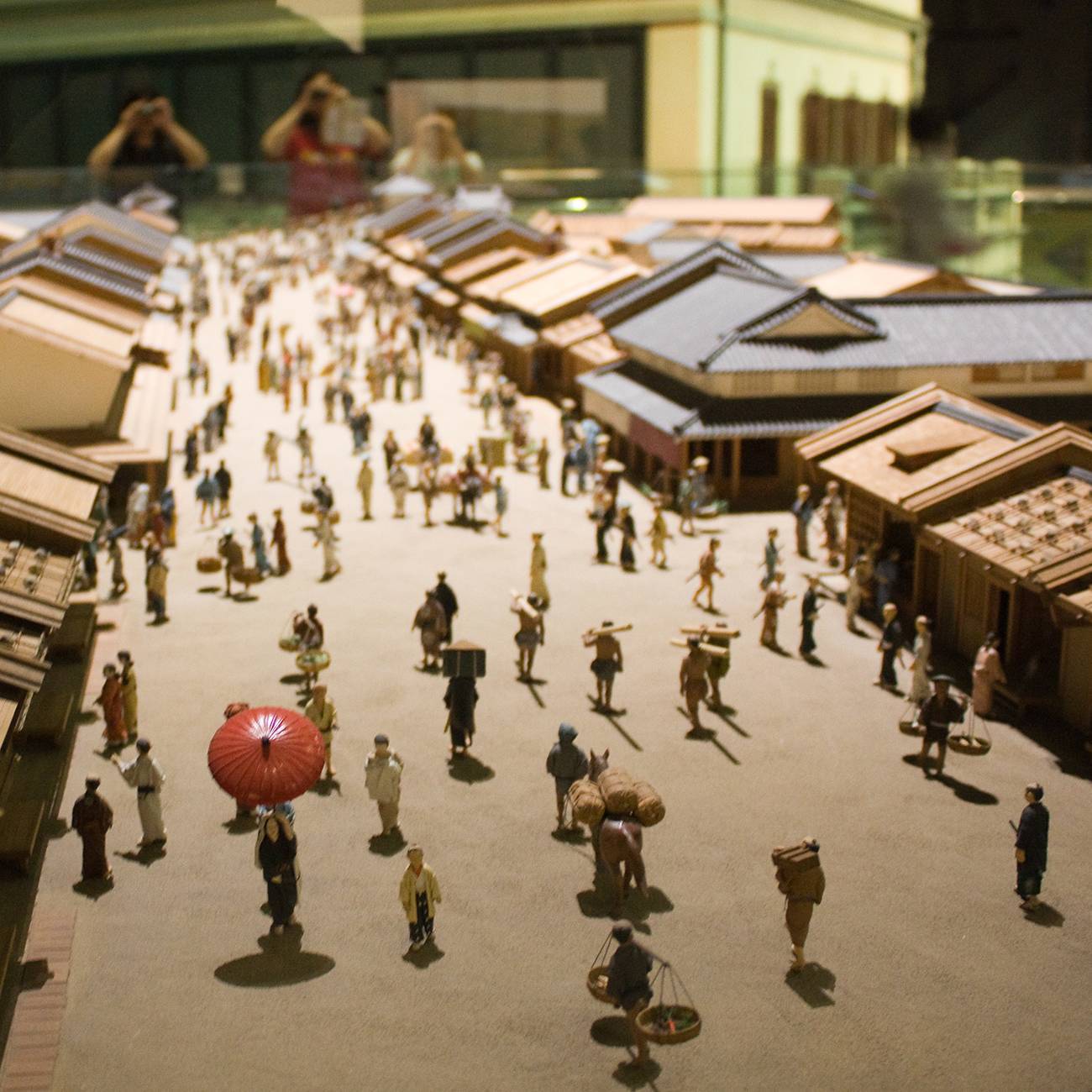 Street model of old Tokyo, 1-in-30 scale (Photo: IzuenGordelekua / flickr.com)
Hachiko Monument
A small statue near Shibuya subway station is a touching landmark in Tokyo that attracts Japanese and foreigners alike. Tokyo residents make appointments at the dog monument, as the Muscovites do near the Pushkin Monument on Tverskaya Street. Hachiko became famous for his loyalty to his master, and today it is known not only in Japan, but all over the world.
Unconventional sights in Tokyo
Cafe with owls . Cafes with cats in Tokyo are known to many. Another thing is the institutions where you can have a cup of coffee in the company of real owls. There are several such cafes in the city. The most popular is the cafe "Les Auru" located near Akihabara station.
Shibuya intersection . During rush hours, Tokyo's busiest place is crossed by 2.5 thousand people per minute, and there are up to 2 million crossings at the famous intersection in a day.
Yasukuni Jinja Temple . The Shinto shrine, which is dedicated to fallen warriors, offers a wonderful view of Tokyo.
Miraikan Museum . The main showcase of Japan's futuristic achievements. Are you sure you know everything about Japanese science and technology? An amazing interactive museum that will convince you otherwise!
Akasaka Palace . The only Neo-Baroque palace in Japan was built at the turn of the 19th to the 20th century. Externally Akasaka Palace is similar to Buckingham Palace in London.
Chidorigafuchi . The most romantic sight in Tokyo is a moat with water, the banks of which are planted with 300 sakura trees. During the blossoms, Japanese and tourists enjoy boating on Chidorigafuchi.
Ryogoku Kokugikan . The national arena where sumo wrestlers compete. A great place to experience Japan's original culture!
Koishikawa Korakuen Garden . An ancient park surrounded by skyscrapers and preserving the layout of the 17th century. It costs 300 yen to enter this fairy-tale land.
What to see in Tokyo in 1 day
Start your journey through the Japanese capital at Tsukijo Fish Market. Then visit the Imperial Palace and Meiji Jingu Temple. In the afternoon, see the Shinjuku and Harajuku areas.
Chidorigafuchi Moat, with sakura branches hanging from the bank (Photo: Arashiyama / flickr.com)